Who doesn't know or hasn't heard about Mearth S electric scooters? Mearth is Australia's homegrown brand that was established in 2015, and one of the pioneers of the country that produced top-tier e-scooters. Many of those who have bought it 'fell' in love with it. 
You'll know why, shortly.
Mearth S is an entry-level, commuter e-scooter, but it cannot be classified as just basic as it boasts of features that has been the delight of innumerable riders – from the first-timers, the newbies learning to ride, as well as the commuters who have easily taken to it, embraced it, for the ease of use, functionality and efficiency – what's more, the Mearth S e-scooter is easy to navigate. The rider can swiftly weave in and out of the idle traffic and arrive cool, fresh, and on time to where he/she is supposed to go. 
Whether the purpose is to go to a short errand, meeting, work, or a date, the promise never fails – arriving quickly at one's appointment or destination is achieving on-time efficiency that redounds to productivity and expectations met, each time. 
The bonus is the savings and being able to actively take part in the call for a cleaner environment. No need too, to gas up each time, as the electric scooter runs on lithium–ion battery which has very nil cost to the electric bill. As such, it contributes to zero emissions.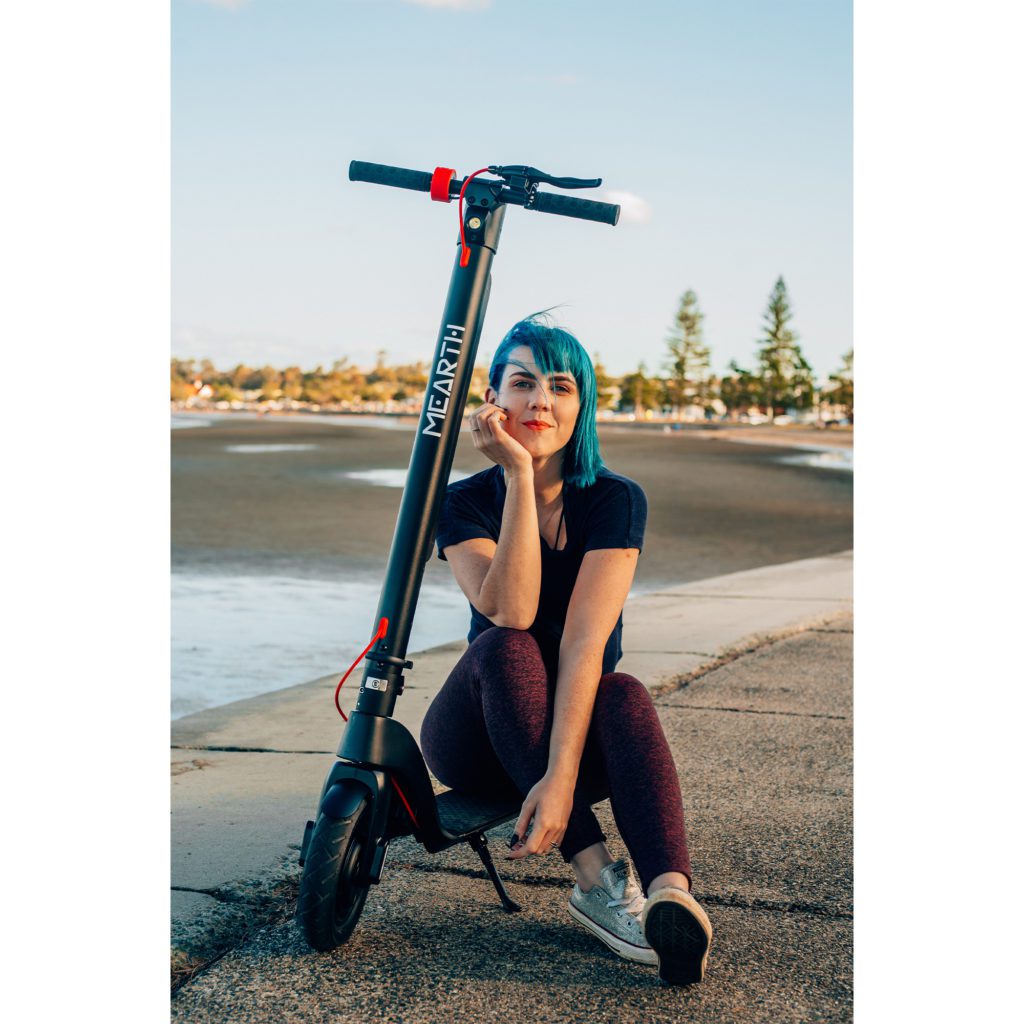 As you take your sweet time to check out the specs, features and details of the Mearth S, you will truly appreciate why the teens, 18 and up are really taking keen interest specifically in the brand, and why. Without any hesitation, These happy riders choose, mind you, not just any scooter, but the Mearth S entry-level commuter e-scooter.  
Mearth S is dubbed as an entry-level electric scooter that's perfect for those who are getting their lively feel of freedom. Moreover, Mearth S is your high-performance everyday electric scooter. It is a durable, lightweight, foldable scooter that's powerful enough for daily commutes. If you're looking for a portable e-scooter, this is one of the lightest and most compact scooters that you can find on the market. Overall, the Mearth S is designed to make travelling more convenient and longer for all riders. Being a high-performing, pioneer commuter electric scooter, it offers the following features: 
-Motor: Equipped with a 350W brushless DC motor, allowing it to reach a top speed of up to 25 km/h with ease.
-Top Speed: With a maximum speed of 25 kph, but you can still increase your speed up to 32 kph. It also has three-speed modes namely Eco, Standard, and Sports. But you must know your state's speed limit for electric scooters before heading out on the road.
-Battery: Its 230.4 Wh battery also features a replaceable battery system. You can switch batteries and extend the range of your travel to another 25 km. The batteries are portable and light enough to carry inside a backpack. Charging the battery to full only takes 2 to 4 hours to 
-Range: It has a maximum range of 25 km on a single charge and enables you to swap batteries so you can extend your trip to another 25 km. As long as you have enough batteries with you, it's enough to go wherever you need to go.
-Hill Climbing: The Mearth S can climb an uphill of up to 15 degrees in slope. The scooter will slow down a bit as it goes uphill, but it will depend on the speed you're going and your weight.
-Weight and portability: Weighing in at just 12.5kg, lightweight and easy to carry, making it the perfect mode of transportation for those who need to travel short distances.
-Riding Experience: Equipped with a front suspension system and pneumatic tires, providing a smooth and comfortable ride even on uneven surfaces.
-Compact Design: Features a compact design that makes it easy to store and transport, even in small spaces.
-Safety Features: Comes with a rear disc brake and an LED headlight, providing added safety and visibility while riding.
-Tires: The Mearth S features 8.5-inch pneumatic tires that give just enough suspension for a comfortable ride. The tires may not be shock absorbent, but it still offers a smooth ride.
Without a doubt, the Mearth S is a lightweight, compact, portable, foldable electric scooter designed for teens, ages 18 and above, and adults too. Proven time and again, Mearth S offers convenience and safety, without compromise. It has a reliable disc brake system to help protect you in your ride, every time.
Specifications:
-Battery: 180WH
-Charging time: 3-4hrs
-Typical Range: 15-25*Km
-Weight: 12.5kg*
-Wheel Diameter: 8.5"
-Top Speed: 32 kph
-Max Range: 25 km
-Max Load: 110 kg
-Motor: 300 W
-Charging Time: 2 to 4 hours
Features:
Compact, light, and portable
Replaceable battery system
2 to 4 hours of charging time
Coloured display
Great, responsive customer service
Durable built despite the lightweight
Max range depends on factors such as rider weight and speed 
Add to that a lot of good, fun moments, and unforgettable enjoyable "experiences" – bonding with friends, family. What a happy revelation! Assured and satisfied, Mearth S is indeed unquestionably very popular and a well-loved e-scooter in the land down under, cosmopolitan Australia.