Located just 3 kilometres away from Melbourne's Central Business District, South Melbourne offers all the amenities of the city while being slightly cheaper than staying in the CBD. South Melbourne is known for its; wine, countless cafes, historical sites, great architecture, markets, and beaches 
South Melbourne is a short tram, taxi or uber ride from the Melbourne CBD. It is perfect asitis much quieter than the Melbourne CBD but still has great shopping. Dining and attractions. 
Here are the best places to stay in South Melbourne and here is why you should consider staying in South Melbourne on your trip to Melbourne. 
Cheap Airbnbs and Accommodation South Melbourne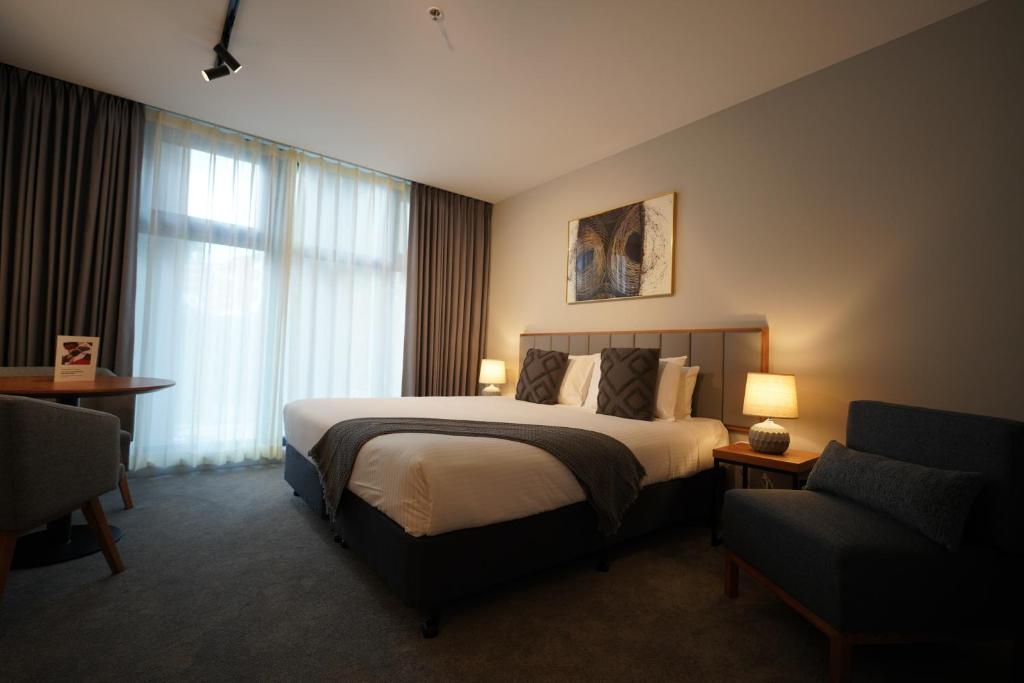 (Prices start at $179 AUD per night) 
51-59 Palmerston Crescent | corner Kings Way | South Melbourne
This room might look pricey, but trust us, looks can be deceiving.  It is very affordable but still provides you with very spacious accommodation in a studio-like penthouse. Each room has a private bathroom. For around $20 more you can stay in a self-contained apartment. The apartment is great is you are staying long-term and need a place to cook while you're staying in Melbourne. Having a kitchen in a hotel room can be priceless and will save you money on eating out. 
Accommodation on Clarendon Street South Melbourne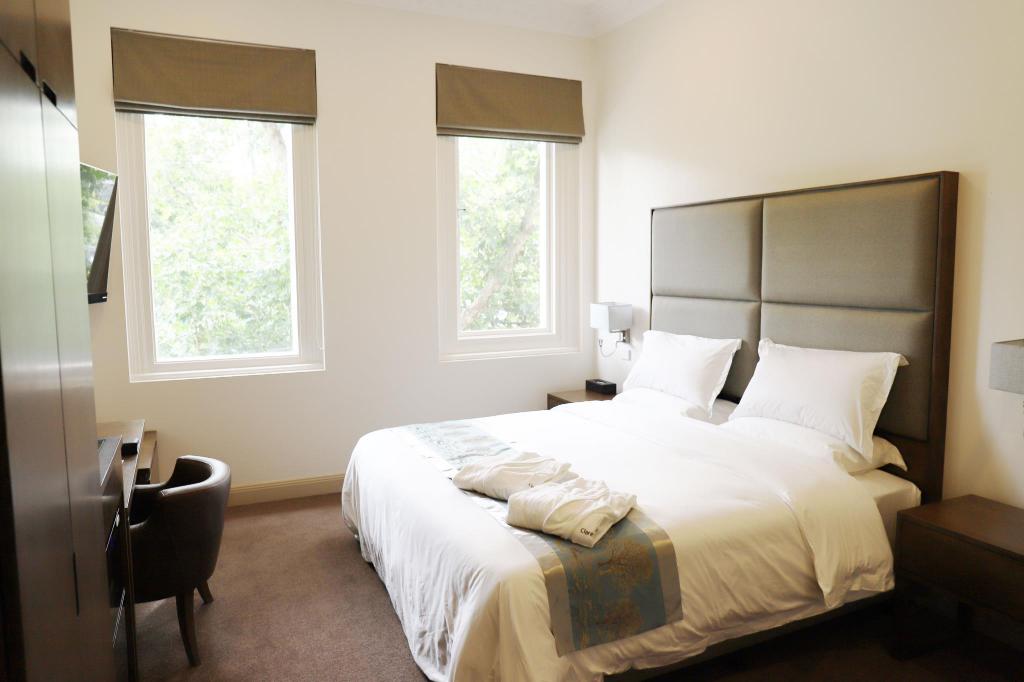 (Prices start at $199 AUD per night) 
209/215 Clarendon Street, South Melbourne VIC
One of the top-rated hotels in the area, the Clarendon Hotel & Skybar is a place you must not miss. It has easy access to Melbourne's CBD, with various room accommodations that will suit every taste. It's a casual and cozy place where you can stay, and they are known for hosting great parties with impeccable food and a huge variety of drinks, all in a Balinese-style rooftop sky bar. More so, their rooms are very affordable as well, letting you feel much more comfortable whether you are travelling for business or pleasure. This boutique-style hotel is also well maintained, and you don't worry about getting drunk after partying with their clean and comfortable rooms. 
Worry not with its proximity; it's walking distance from Crown Casino, South Wharf Shopping precinct, Southbank Melbourne, and many of Melbourne's best-known attractions. 
Hotel Accommodation South Melbourne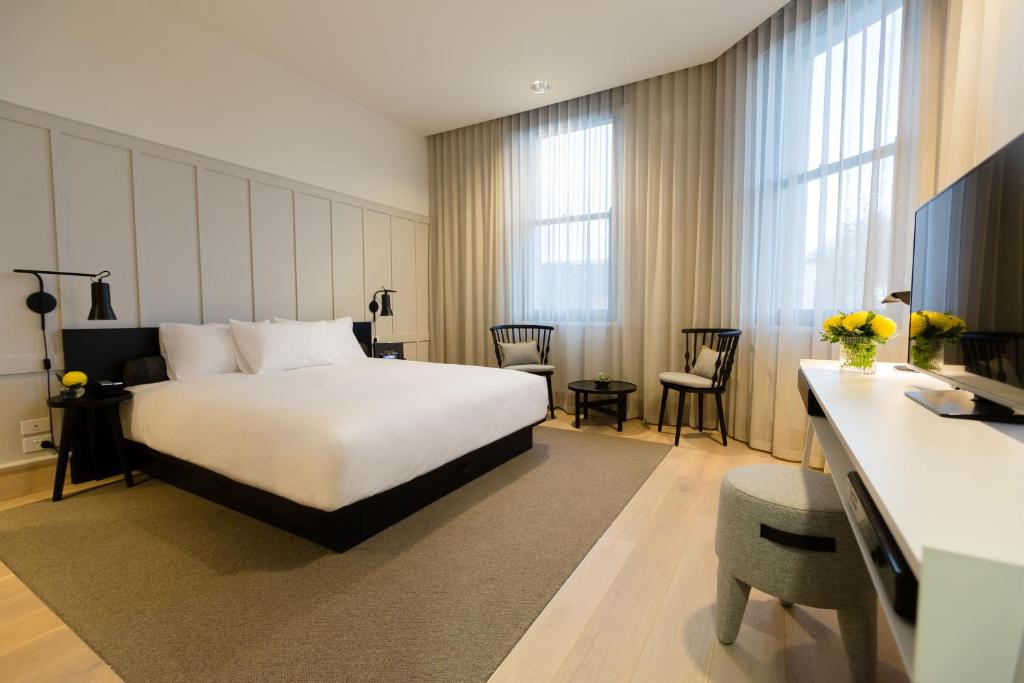 (Prices start at $240 AUD per night) 
435 Clarendon Street, South Melbourne VIC
Designed with luxe finishes with a free-standing furniture approach, this accommodation provides a lifestyle of more than just a room. Aside from its great interior, the hotel also lets you enjoy the spectacular views of South Melbourne day and night from their rooftop. The Coppersmith Hotel is also situated in a very convenient location, where the Crown Casino and Entertainment Complex, and the Sea Life Melbourne Aquarium are all within walking distance. Consequently, even though you're still in the city, the hotel gives you a serene atmosphere without having to go far away from the CBD.
Pet-friendly Accommodation South Melbourne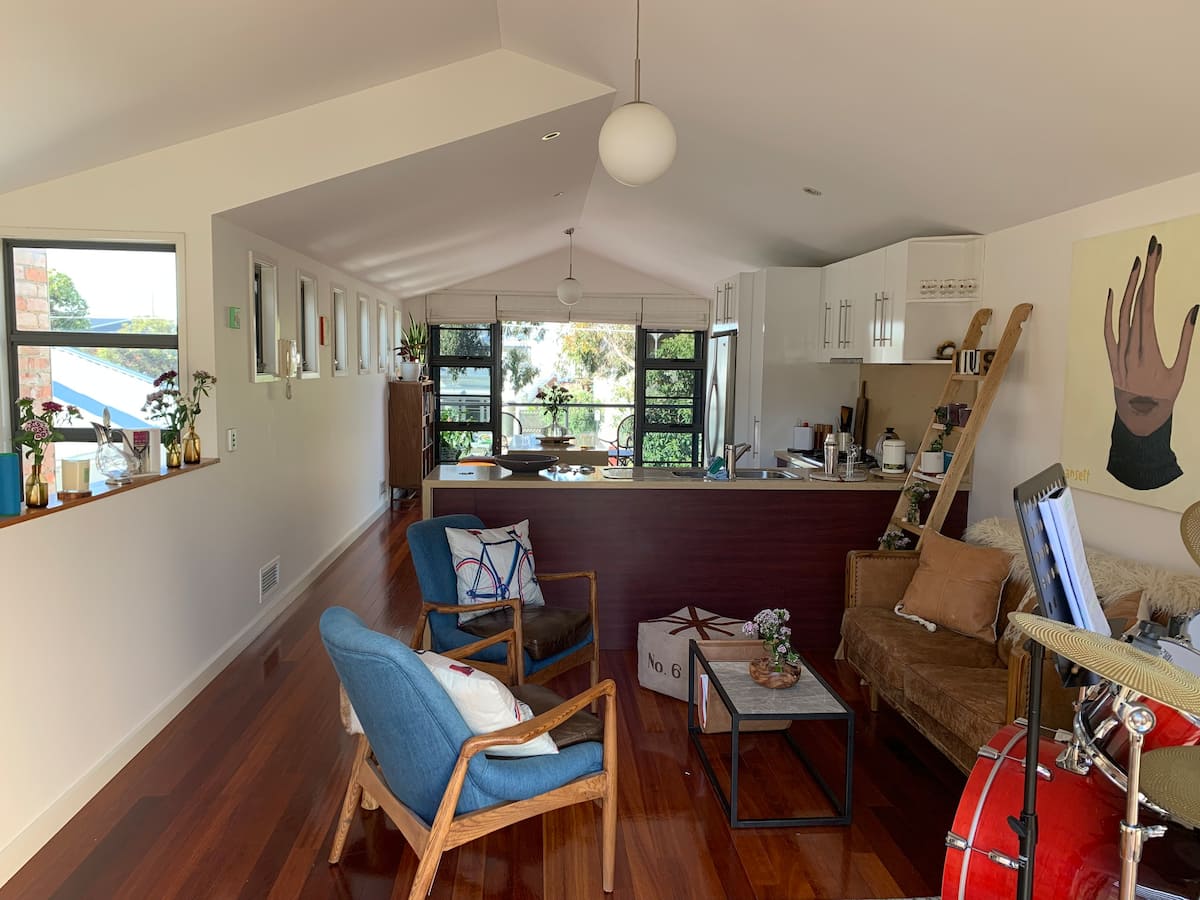 (Prices start at $68 AUD per night) (Private room in Shared residence)
Address on request via Airbnb
This residence might just be the right place for your quick Melbourne trip. But please note that this is a shared residence and the owner of the property will be there. But you can't argue with the price. It is affordable, the owner is friendly and there is free parking. Around the property you can enjoy cycling, walking with your dog, meeting up with friends, or are just working nearby. The place is also airy, full of open windows and doors where you can just sit back, relax, and enjoy the peacefulness of the residential neighbourhood around you.
Cheap Accommodation Near South Melbourne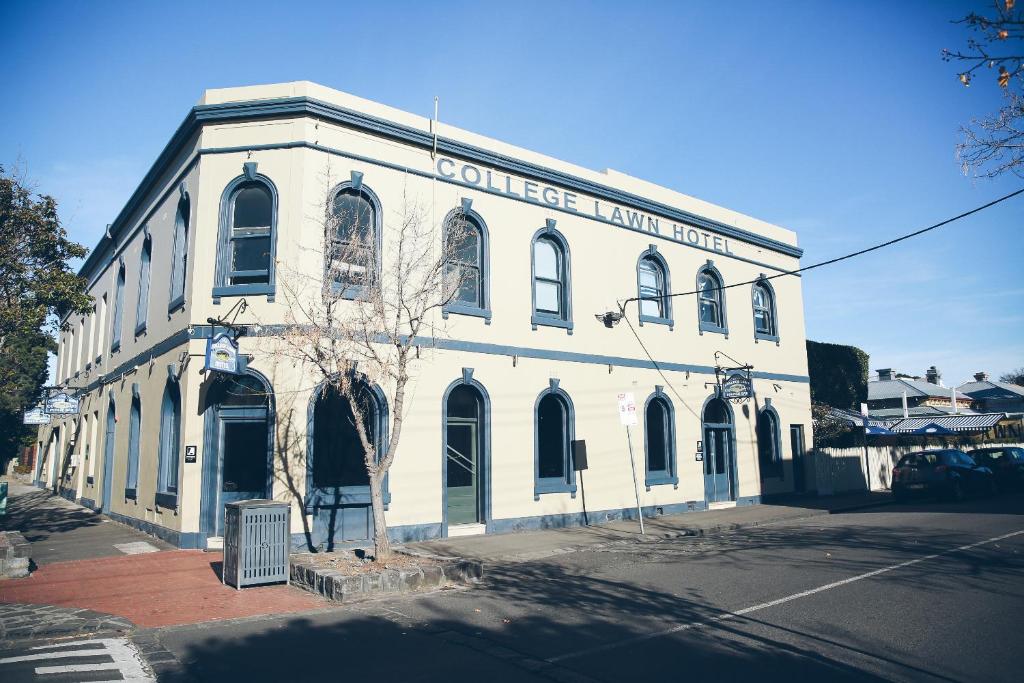 (Prices start at $70 AUD per night for a private room with a shared bathroom) 
36 Greville Street, Prahran VIC
On a budget but still, need a room? You may try this hotel at Prahran which is just a short drive or tram ride from South Melbourne. This accommodation may not have the best amenities, but it sure has comfortable rooms for a trip alone. This hotel specializes also in socialization, wherein you can eat and dine with hotel neighbours in a lounge bar, public bar, bottle-shop, restaurant, courtyard, and a very epic beer garden. Here, you'll always meet new friends from different walks of life, so you can just enjoy the moment talking with people. 
Affordable Luxury Accommodation near South Melbourne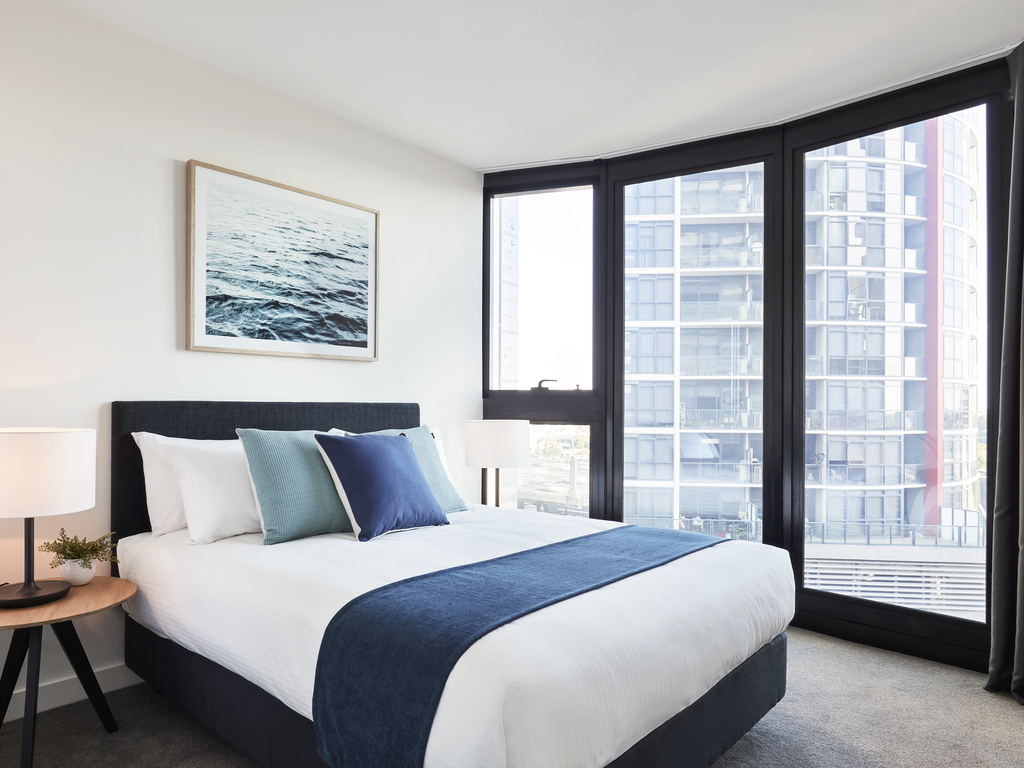 (Prices start at $253 AUD per night) 
308 320 City Road, Southbank VIC
A selection of luxe apartments in a premium hotel apartment with a rooftop pool and bars to enjoy, this accommodation is one of the luxurious places to stay when you want to have a trip around South Melbourne. You get to have the finest wines from the rich vineyards of Melbourne in the hotel, with their wine bars and cellars you must not skip. The rooms are also enriched with contemporary design, with a full glass window to see the city views better just inside the comforts of your bedroom. More than this, it is also close to the famous tourist attractions in the area where everything is just within a short reach.
Sure it's not as famous as The Langham or Crown Towers but it is way more affordable.
Where are your favourite places to stay in South Melbourne?