Canberra probably isn't at the top of your travel bucket list. Especially if you're travelling with kids. But trust me there are surprisingly many things to do in Canberra with kids. Most kids will want to go to The Gold Coast or somewhere more fun than Canberra but trust me they will have just as much fun in Canberra as they will anywhere else.
There is more to do in Canberra than just Parliament House. Canberra is full of things to do with kids and you should visit the nation's capital at least once in your life. With all that said, here are the best things to do in Canberra with kids.
1. Parliament House
You can't visit Canberra without visiting Parliament House. Parliament House is the meeting place for the Australian Government. While you're there learn about history, democracy and architecture. The best way to see Parliament House is with a guided tour. The tours run for 30 minutes and are a great way to see the main areas of Parliament house.
2. "PlayUp" and Museum of Australian Democracy at Old Parliament House
Did you know Old Parliament house is home to an indoor play space for kids known as PlayUp? If you have kids with you make sure you take them here on your trip to Canberra.
Even if you don't have kids with you this is a must-visit. The Old Parliament House is a national icon. The Old Parliament House Gardens are also worth visiting. The gardens are surrounded by beautiful paths, rose arches and tennis courts.
 You can book a general pass for a self-guided tour or a guided building history tour if you want to learn more about this iconic building.
There is also a cafe and a restaurant at Old Parliament House so you don't need to leave to get a bite to eat.
3. Sleep Next To The Tigers At Jamala Wildlife Lodge

Staying at the Jamala Wildlife Lodge is a once in a lifetime experience. It's something you need to add to your bucket list and do once in your life. It would be an amazing place to stay for a once in a lifetime family holiday.
The Jamala Wildlife Lodge is located within the grounds of the National Zoo and Aquarium. There are several room options at Jamala Wildlife Lodge.
Choose to stay in a room where you can view lemurs, tigers, lions, giraffes, sharks, meerkats or bears right from your room!
The rooms at the lodge are facing the animal enclosures. If you're lucky you might be able to feed the giraffes from your balcony. Or while you're sitting in the bath you might be watched by a bear. Or while you sleep you might be on the other side of the glass from a tiger. It's another worldly experience.
Most of the furniture and artwork in the lodge was imported from Africa and when you stay there you will feel like you are a world away from plain old Canberra.
Prices: Expect to spend over $1000 for a single night! It can be pricey but you don't need to stay there for your whole Canberra trip. It's worth staying there just for a night. Prices vary by room and time of year. See here for prices. 
4. Canberra Glassworks
Canberra Glassworks is the only gallery in Australia dedicated to glass art. Explore the exhibits and watch glass artists create their artworks live. Canberra Glassworks is also home to a cafe and gift shop.
If you're interested in giving it a try for yourself try one of their classes. Note that it is closed on Monday's.
5. Telstra Tower
Okay, I know a telecommunication tower doesn't sound very interesting but it is one of Canberra's most visited tourist attractions. From Telstra Tower, you will be able to see some of the best views of Canberra.
The tower is 195.2 meters high offering 360 panoramic views of Canberra and it's surroundings. The bottom floor of the Tower houses the Telstra Heritage Exhibition which follows the historical backdrop of Australian media communications. There is also a gift shop on level 5 and a cafe in the Panorama Kiosk.
6. Australian War Memorial
The Australian War Memorial is a shrine that honours members of Australia's armed forces and honours those who lost their lives fighting for Australia. The memorial opened in 1941 and is home to a military museum.
The memorial is free but you will need to book your free pass in advance to view the galleries and see the daily Last Post Ceremony.
7. Australian National Botanic Gardens
The Australian National Botanic Gardens is home to a large variety of native Australian flora and fauna from all over Australia.  The gardens are also home to The Australian National Herbarium. The Herbarium is home to over 1.2 million plants. The gardens also play a large role in the conservation of endangered Australian plants and they are passionate about the conservation of beautiful Australian fauna. It's a great place to escape the city and go for a walk.
8. Gibraltar Falls
The Gibraltar Falls are located a 45-minute drive from the heart of Canberra. The waterfall is 50m high and is located in a pristine national park. The Gibraltar Falls are surrounded by beautiful walking and hiking tracks and is a great day trip from Canberra.
9. National Arboretum Canberra
The National Arboretum Canberra is home to 44,000 trees spread over 250-hectares. The Arboretum is home to over 20km of walking tracks to keep you busy. It's a great place to walk, jog or cycle around. While you're there make sure to take the kids to the POD playground. It is one of the best playgrounds in Canberra.
10. Red Hill Lookout
The Red Hill Lookout is located just south of the Canberra CBD. From Red Hill Lookout you will see striking views of Canberra and Parliament House. To get to the lookout who will need to walk uphill for around 30 minutes in order to take in the breathtaking views.
Bonus: If you're a Doctor Who fan lookout for the Doctor Who Tardis on the Red Hill Lookout Track.
11. National Zoo & Aquarium
The National Zoo & Aquarium is a private family-owned zoo and is the only combined zoo and aquarium in Australia. The zoo spans across 47-acres and is home to snow leopards. Lemurs, tigers, red pandas, cheetahs, deers, meerkats, rhinos, zebras, bears and many more.
The National Zoo & Aquarium is also the home of Jamala Wildlife lodge. One of the best accommodation experiences available in Australia.
12. Cockington Green Gardens
The Cockington Green Gardens are fascinating and absolutely beautiful. The gardens are filled with miniature versions of the world's most popular tourist attractions and a miniature 34 room dollhouse. The gardens are also home to 2 gift shops, a miniature railway, a maze and endless places to sit down and have a picnic. Make sure you add The Cockington Green Gardens to your Canberra bucket list. It's a must-visit.
Some of the miniature versions of tourist attractions you will find in Cockington Green Gardens took 1000s of hours to create each. Some attractions you will see include Karlstejn Castle, a recreation of Petra in Jordan, Machu Picchu and St. Andrij Church.
13. Canberra Walk-in Aviary
Right beside the Cockington Green Gardens, you will find the Canberra Walk-in Aviary. If you have a phobia of birds this place probably isn't for you. The Canberra Walk-in Aviary has around 500 free-flying birds from over 60 species. In the aviary, you will find parrots, finches, quails and doves. Each visitor is given mealworms and bird food. If you're lucky some of the beautiful birds will land on you and let you feed them. It's a must-visit for animal lovers.
14. National Dinosaur Museum
The National Dinosaur Museum opened in 1993 has the largest collection of dinosaur fossils in Australia. It is one of Canberra's most visited attractions and attracts nearly 100,000 visitors per year.
The museum is home to many exhibitions and 12 animatronic dinosaurs. The museum focuses on educating visitors through entertainment. See here for ticket prices.
15. Questacon – National Science and Technology Centre
The National Science and Technology Centre is the perfect mix of educational and fun. There are 200 exhibitions spread across 8 themed galleries. Some things you can do at the museum include freefall down a 6 metre vertical slide, travel to the centre of an earthquake and watch science demonstrations.
16. Mount Ainslie Lookout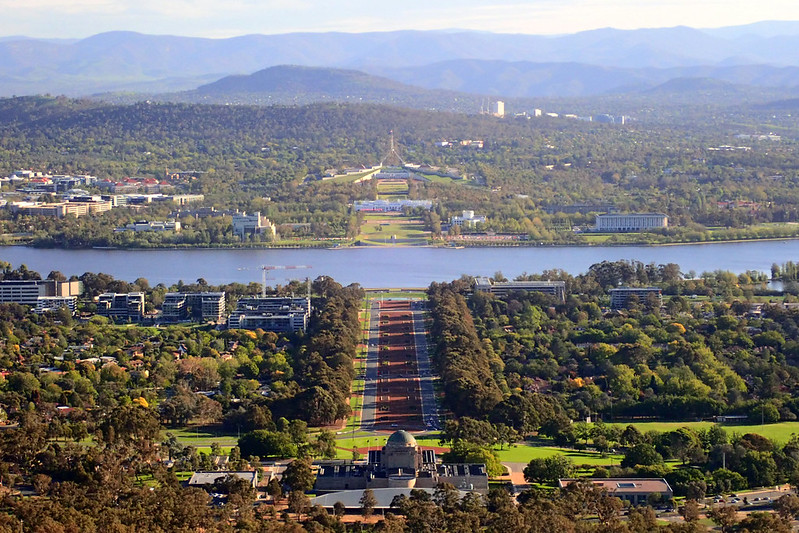 The Mount Ainslie Lookout is another great lookout in Canberra. The lookout can be accessed by hiking, cycling or driving to the lookout. From the top of the lookout, you will have 360-degree views of some of Canberra's best attractions such as the old and new parliament house and ANZAC parade.
17. National Library of Australia
The National Library of Australia is the largest reference library in Australia. It is home to a collection of more than 7 million items and over 17.9KM of shelving. The library contains large collections of indigenous and historical Australian documents and newspaper records.
18. National Carillon
The National Carillon is a large bell tower featuring 57 bells. The Carillon was given to Australia by the British Government to celebrate the 50th anniversary of Canberra being the capital of Australia. The building itself is beautiful and is located on Aspen Island alongside Lake Burley Griffin. It is a beautiful monument to go for a walk around.
19. Lennox Gardens
Canberra is home to many beautiful gardens and Lennox Gardens is one of the best. It is set along  Lake Burley Griffin and from the gardens, you will see beautiful lakeside and city views.
The Lennox Gardens is home to 2 landscaped gardens gifted by China and Japan to celebrate Canberra's sister cities. Beijing in China and Nara in Japan. The Lennox Gardens are a beautiful place to picnic on a sunny Canberra Day.
20. Commonwealth Park
Commonwealth Park is home to 34.5 hectares of perfectly manicured lawns right on the edge of the Canberra CBD. The park is home to bike tracks, sculptures, ponds, and water features.
21. Jerrabomberra Wetlands
The Jerrabomberra Wetlands are a sanctuary for many native Australian animals including over 170 species of birds. The Jerrabomberra Wetlands are passionate about wildlife conservation and is a great place to go birdwatching and learn about our country's birdlife.
22. Tidbinbilla Nature Reserve
Tidbinbilla Nature Reserve plays an important part in wildlife conservation in Canberra. The Tidbinbilla Nature Reserve is home to many native Australian animals. At the nature reserve, you can take ranger-guided tours and go on a self-guided walk. The Tidbinbilla Nature Reserve is also home to the Tidbinbilla Koala Path and the nature discovery playground so make sure you check those out while you're there.
23. Phillip Swimming & Ice Skating Centre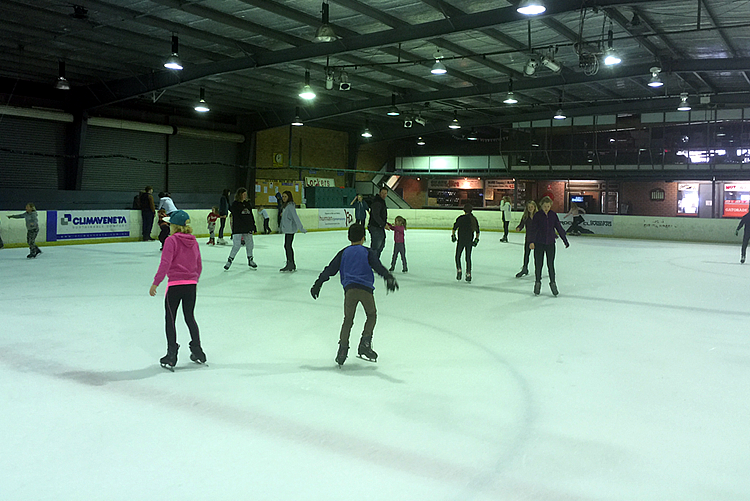 This is a great thing to do in Canberra with kids when the weather is either too hot or too cold. Put your ice-skating skills to the test in The Phillip Ice Skating Centre. The ice skating centre also offers ice skating lessons if you are a little clumsy on the ice. There is also a 50-metre outdoor heated pool and a free water slide for children.
24. Canberra Indoor Rock Climbing
Kids love to climb and explore. The Canberra Indoor Rock Climbing Centre allows kids to climb safely. Adults can also use the facilities so it is a great activity that the whole family can enjoy. The rock climbing centre also has various lessons if you need a little more help. This place will really test your fear of heights.
25. Ride In a Hot Air Balloon Over Canberra
See Canberra from above and take a family hot air balloon ride. It's a once in a lifetime experience that you won't forget. The balloon flight goes for an hour and watching the sunrise over Canberra is a truly magical experience. Adults are also given a free flute of champagne after the flight.
26. Shop At Quizzic Alley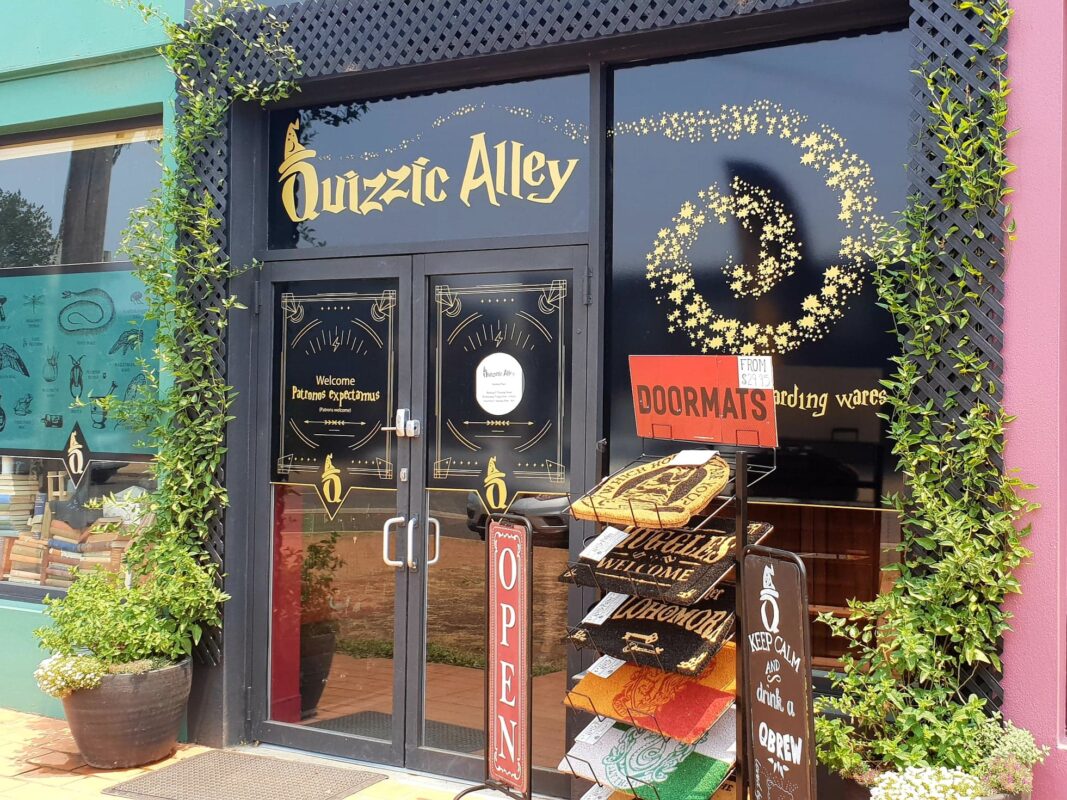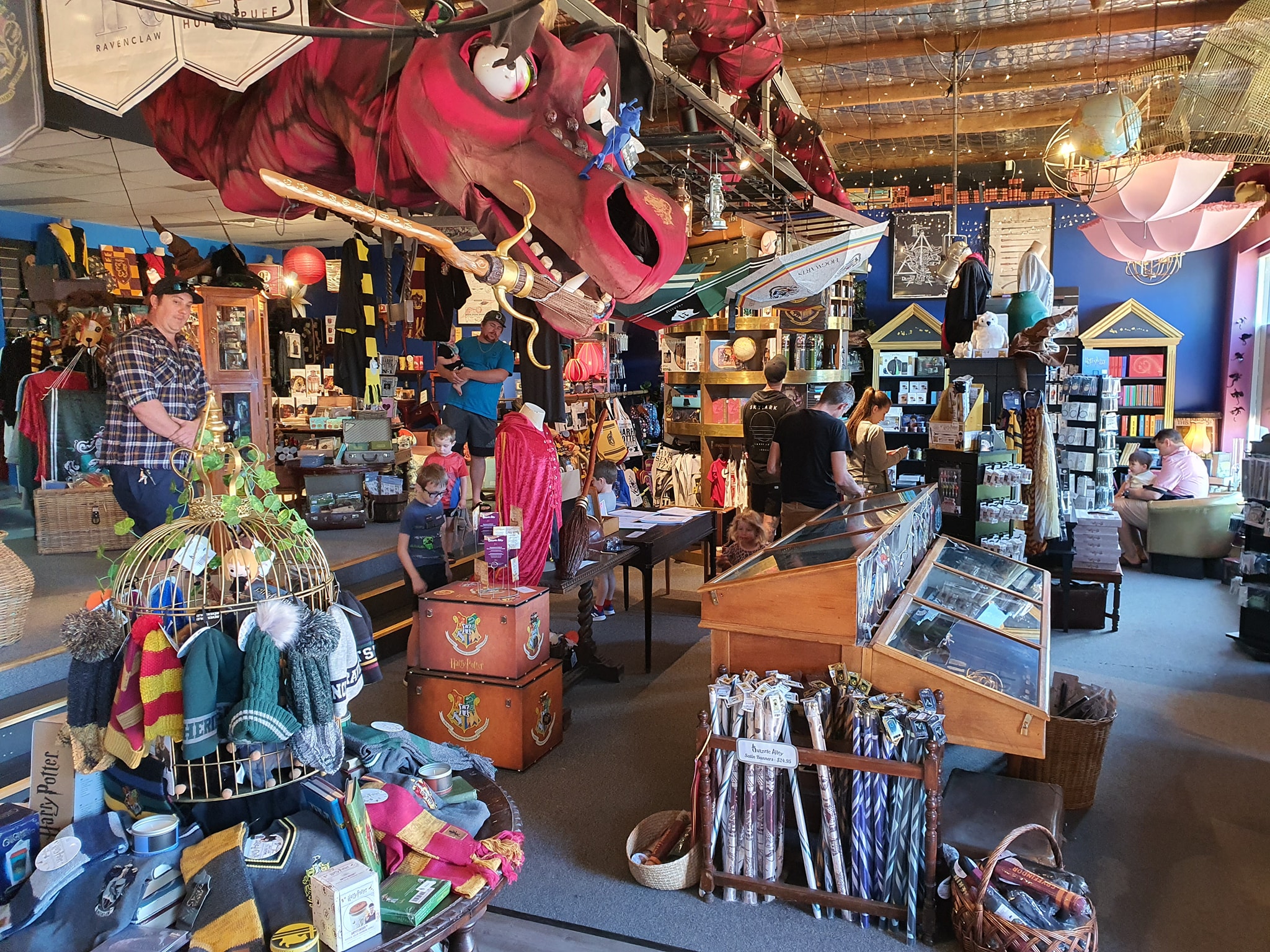 Quizzic Alley is Australia's most magical store. The shop is home to the largest collection of official Harry Potter products in Australia.  The shop feels like something straight out of Diagon Alley.  The shop is home to a replica flying Ford Anglia from Harry Potter and The Chamber of Secrets.  You can even sit in it. It makes a great photo opportunity.  The store sells anything you can think of. The store even hosts potion-making classes and The Great WIzzards Ball. See their website for upcoming Harry Potter-themed events.
27. POD Playground, National Arboretum, Canberra
POD playground is inarguably the best playground in Canberra. It is incredibly unique and beautiful to look at. It is located in the grounds of the National Arboretum and is a great place to spend a sunny afternoon.
Image: Flickr
28. Corin Forest Mountain Resort
The Corin Forest Mountain Resort is 45 minutes from the centre of Canberra and is home to an Alpine slide. It doesn't snow year-round but when it does there are many places in the resort to ski and play in the snow.  Make sure you head up there if you're visiting Canberra in the winter.
The National Gallery of Australia is free so there are no excuses not to visit. There are over 7500 pieces of Aboriginal art making it the largest collection of Aboriginal art in the whole world.  Another must-see at the gallery is the Ned Kelly collection by Sidney Nolan.
30. National Museum of Australia
The National Museum of Australia is another free museum in Canberra although some special exhibitions may cost extra. The museum explores Australia's history over the last 65,000 years. It's a great place to learn about aboriginal history prior to European settlement.
31. Mount Stromlo Observatory
Mount Stromlo Observatory is the headquarters of The Australian National University's Astrophysics research school. The visitors centre is home to science exhibits and a kids zone.  Unfortunately, the telescopes were damaged during the 2003 bushfires but it is still a great place to learn about our universe.
32. Old Bus Depot Markets
The National Portrait Gallery contains a large collection of portraits of notable Australians. Explore the gallery and learn about the many notable people who call or who once called Australia home. Examples of portraits you will see include Hugh Jackman, Julia Gillard, Bob Hawke and Queen Elizabeth.
There you have it. Here are our best things to do in Canberra with kids. What are your favourite things to do in Canberra with kids?