12 Cozy Gift Ideas Perfect For Any Occasion
Everyone wants to unwrap an exciting gift. Try to ask yourself if you've ever tried opening a cute gift box with excitement only to find yet another gift card or picture frame. Although there's nothing wrong with getting these items, they're not exactly the most appealing option for gifts. That's why you want to ensure you're giving out the most unexpected yet useful present to keep your gift recipient happy and ecstatic.  
As much as you want to give the most fascinating and valuable presents out there, it's sometimes challenging to come up with gift ideas. Thankfully, this article might just have the gifts you're looking for. Whether you're shopping for an anniversary, Christmas, Valentine's Day, or any gift for any occasion, it's all here. Thanks to the internet, now you have an endless volume of gift choices. All you need to do is select one that fits the perfect recipient you're wrapping it for. To get started, here are 12 cozy gift ideas you can give for any occasion.
1. Fluffy Memory Foam Slippers
Can you imagine wearing a pair of memory foam slippers yourself? Not only are they useful, but they're also adorable. They're perfect for gifts, especially if you're wrapping them for someone who spends long hours standing or wearing heels at work. They can wear this pair of fluffy and cozy slippers once they get home to help them relax their feet and heal from the pain. If you're buying one for a gift, you might as well grab one for yourself, too.
2. Fuzzy Socks
If not slippers, you can get your recipient the best Australian socks out there. You may go and find the softest, warmest, and coziest pair of socks on the market, which are perfect for wearing around the house, especially during winter. With this, you can find your recipient acting like a penguin, huddling up with the fuzzy socks you gave them until the winter's over.  
3. Comfy Sheep Jumpsuit
Who says onesies are only for kids? Nowadays, many onesies and jumpsuits are created for adults, too, who wish to snuggle with themselves and stay warm. For a comfier choice, you can pick the sheep jumpsuit as it has a fluffy texture, ensuring your recipient stays cozy and happy.  
4. Knit Cardigan
If you're aiming to give something stylish yet comfy, you must be looking for a knit cardigan. Some cardigans may be purposedly created to be oversized, but this ensures the wearer is kept warm even with the coldest months. They also come in different designs and colours, so you might as well choose one that fits the recipient's personality.
5. Foam Reading Pillow
Another handy gift option is the foam reading pillow. This gift is perfect for your friend or loved one who wishes to read in front of the fireplace while sitting comfortably. With this pillow, they can say goodbye to their back and neck pains and focus on keeping themselves warm while reading a good book. What's more, this pillow also features a side pocket perfect for keeping their phone or snacks. They'd surely think of this experience as a little retreat during the lockdown.  
6. Portable Space Heater
Are you worried about a friend or family member who doesn't have their own heating, ventilation, and air conditioning system at home? If you are, you can give them a portable space heater for their home. This is handy, especially for persons living in a frigid apartment, working in a cold office, or sleeping in a freezing bedroom. This little heater can warm up even a 12×20-ft room. It's also small enough and won't take up much space, making it more convenient for use.  
7. Hooded Robe
Perhaps you can relate to the feeling of stepping out from your freezing shower and your bath towel simply couldn't suffice to keep you warm. After all, bath towels are made to wipe off water from your body instead of keeping you warm. If you don't want your friend or relative to worry about this anymore, you can gift them a hooded robe. This would keep them extra comfortable after a cold shower and make them feel like they're staying in a luxury hotel. This hooded robe can also dry their wet body and hair, making it a multipurpose robe.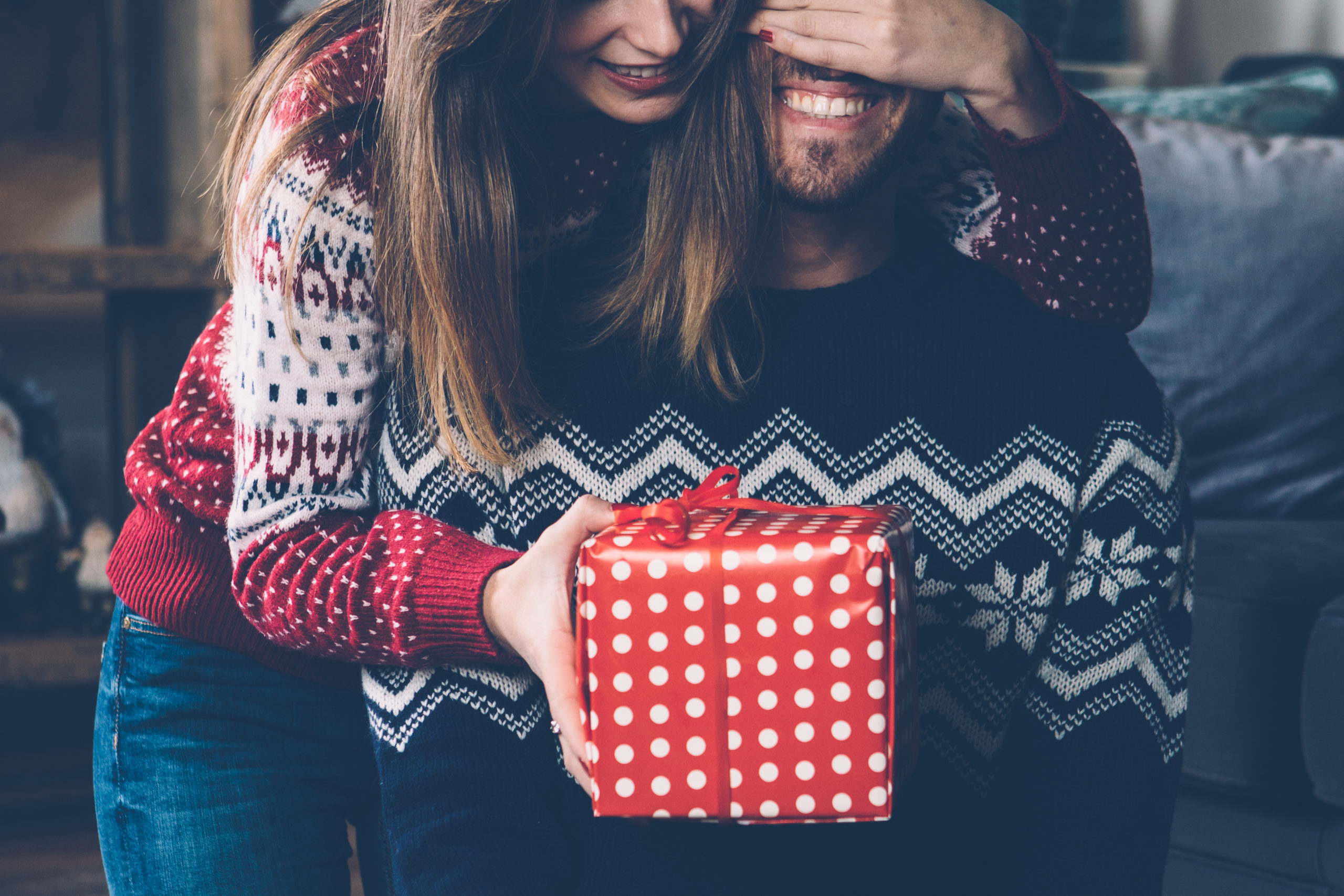 8. Velvet Leggings
Perhaps one of the most uncomfortable things you do every morning is switching from your night pyjamas into your work uniform. It's almost the same feeling as leaving your comfy bedroom during the wee hours of the morning to go to work. To give your friend or loved one a smooth transition from their pyjamas to their work attire, a pair of velvet leggings may just be the solution.
These leggings are pretty similar to work pants, but the comfort level makes them different from the typical work pants. You may also go for other colours, but make sure they're appropriate for their workplace.  
9. Book-Scented Candle
While your bookworm friend or relative loves receiving books as presents, maybe this time you can buy something new but one they'd also find interesting. To keep your gift parallel with their passion or hobby, you can give them a book-scented candle to fill their home with a library-like scent. You can also attach a note telling the recipient to light these candles up if they're planning to binge-read the entire day.  
10. Plush Sleeping Mask
Everyone knows how sleeping masks are so handy if you want to get a good night's sleep. For a cozier feeling, go for the plush sleeping mask as it's snuggly, cute, and comfortable for the face. You can check out various sleeping mask designs and choose one that best matches your recipient's favourite colour or character.  
11. Sweater Dress
Sweaters are not only limited to long sleeves or oversized cardigans as there are also sweater dresses. A sweater dress is a perfect present to give to your friend or family if they love hanging out despite a cold night. This dress can provide them comfort even while outside and socializing anywhere cold. You may also include a pair of tights in your gift box to match the sweater dress. It's like giving them a set of casual outfits for socializing during cold nights.  
12. A Thick Scarf
To complete your family or friend's ensemble, consider gifting them a scarf. You can pick one that's thick but still features a lighter weight and comfortable material. This can ensure they're kept warm and cozy while running for errands outdoors.  
It's Time To Go Gift Shopping
No need to brainstorm for days about which gift is best to buy. Now, you may refer to this list and check which ones best fit your recipient's needs and favourites. And if you find these choices too cozy and pretty, don't forget to grab one for yourself, too.