Craving some German cuisine in Melbourne? Well, it can be quite pricey flying to Europe just for a bite to eat. Thankfully Melbourne has a surprisingly large number of authentic and excellently themed German restaurants.
German food is very indulgent, whether you're after large schnitzels, sausages or large beer Melbourne has you covered. Here are the best German restaurants in Melbourne.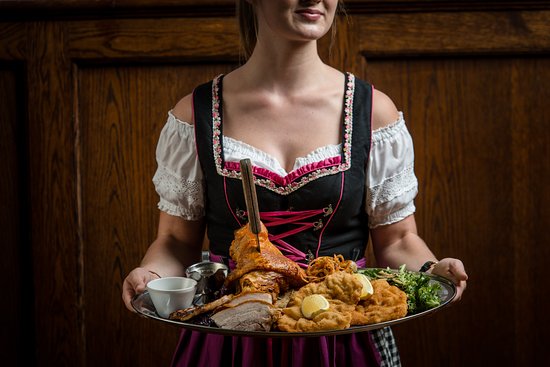 18-28 Market Lane, Melbourne
Hofbräuhaus has been a Melbourne Institution since 1968. You will find Hofbräuhaus in the heart of Chinatown. Hofbräuhaus is excellently themed and has some huge portion sizes. Some recommended dishes include the German sausage platter with mashed potatoes on the side Pretzel-crusted Schnitzel and pork belly. Don't forget to wash it down with one of their generously sized glasses of beer. You will surely get a taste of Germany in every bite you take. This place is your spot for an authentic Bavarian experience which you'll definitely visit again in Hofbräuhaus once you try their delicious food and generous servings.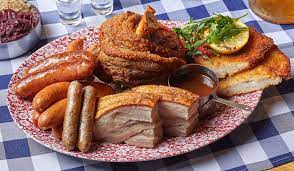 45 South Wharf Promenade, South Wharf
This German restaurant in in South Wharf has great theming. When you enter the restaurant you will see staff members in German attire, there may be a German band playing and the aroma of herbs and spices in every corner. This German restaurant is super lively and has beautiful decor. They have huge steins of cold beer, crispy pork knuckles, and huge golden chicken schnitzels while embarking on toe-tapping tunes. What's famous is their all-year round Oktoberfest – a full year of fizzy booze and Bavarian beer that just gives you that full German experience you'll always look forward to on weekends. Aside from the drinks, band karaoke is also on Thursday nights.
737 Bourke Street, Docklands
This German restaurant  in Docklands, Melbourne is famous for its giant pretzels, schnitzels, sausage platters, lamb ribs, pork knuckles, and wursteller all day long.  This atmospheric Bavarian pub is complete with staff wearing traditional German dress to give off an authentic German vibe. All the German food on the menu is freshly cooked and made. The Hof Downtown combines old Bavarian cuisine with a modern twist, with great beers to pair your food with. This is why the restaurant is always fully packed – you cannot deny how crazy the crowd gets on weekends for a good drink and German food with your friends.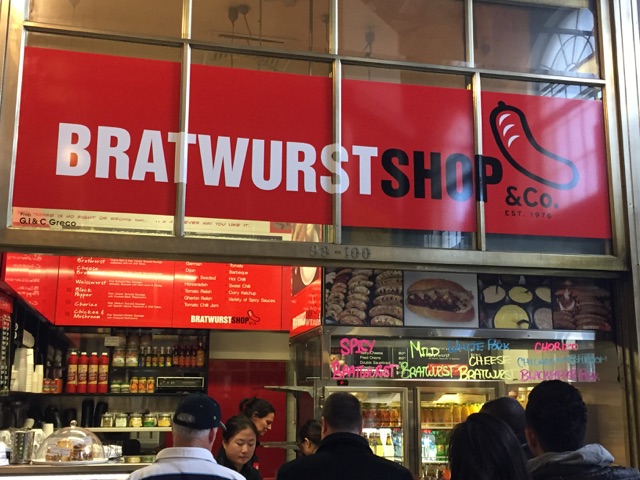 513 Elizabeth Street, Melbourne (Queen Vic Market)
Dishing up German flavours and serving up hearty food perfectly flavoured with the best German herbs and spices, this restaurant has the most extensive range of Bratwurst at the Queen Vic Market. Snack on their Original Beef and Pork textured sausages with hot chilli flakes, tasty cheese, fresh onion and parsley, chicken mushroom, or with crushed black peppercorns. This German food stall is a sought-after snacking bar in Melbourne and once you give their food a taste, you'll surely come back for more. Hence, they have some of the best Bratwurst in Melbourne, and we'll leave you to judge why.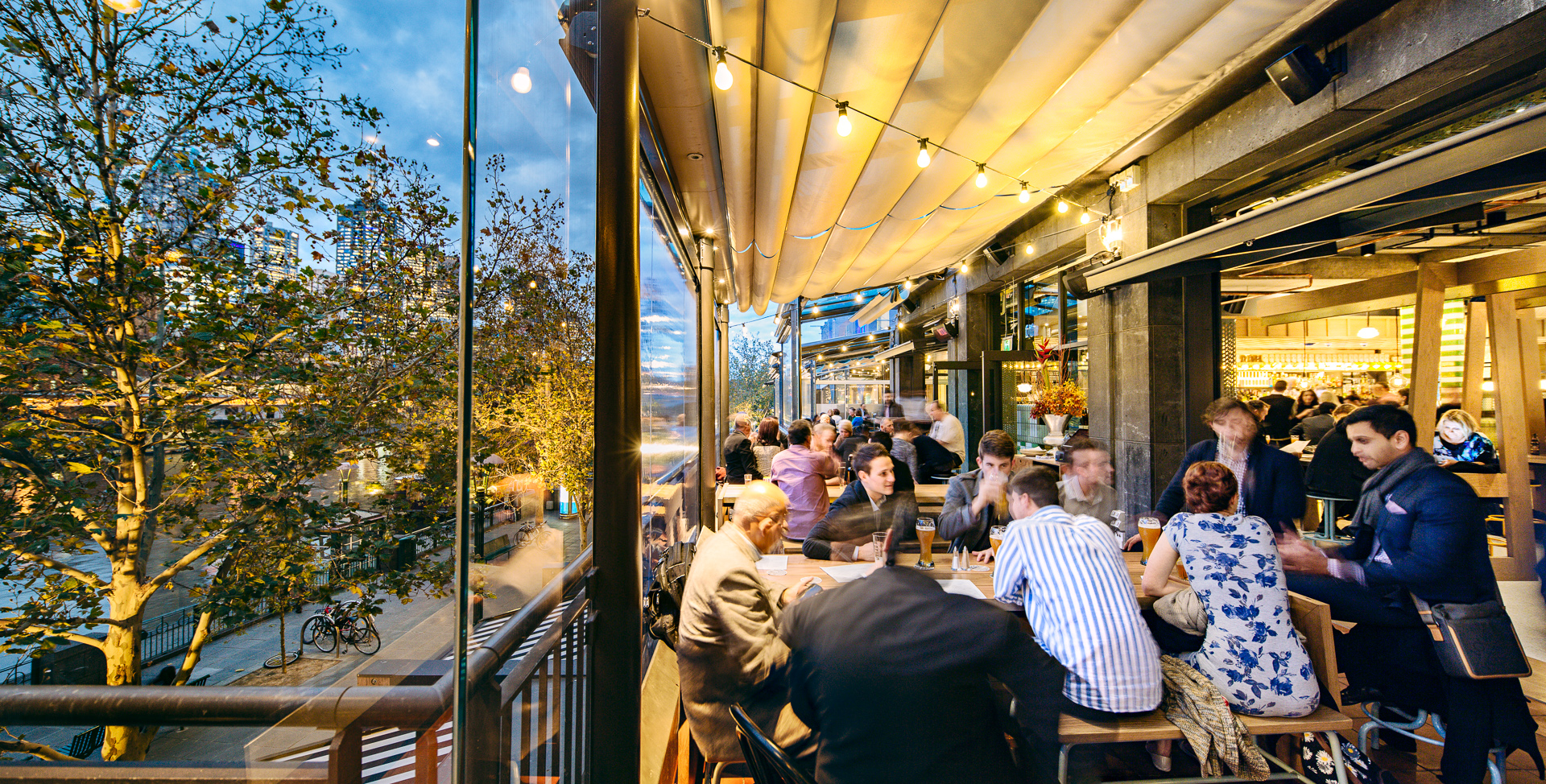 MR 5/3 Southgate Avenue, Southbank
Hophaus Bar is a modern take on German Food. The bar is a German-themed bar. Some of their featured dishes include lamb pappardelle, veal schnitzel, pork knuckles, steak, fillet, and brisket Croquettes.  You'll certainly love the whole atmosphere and the great food this place offers. This German bar is cozy, breathtaking, and has over-the-top food; what more can you ask for?
291 Dandenong Road, Prahran
Serving hefty meals and German beer steins with Bavarian trinkets in a warm, cozy, and uncrowded space, this German place is one for the books. Try their Fleischkloße, slow-cooked brisket and pork meatballs for your entree; Aged Angus Beef Rinderbraten, slow-roasted boned and rolled pork belly for your main course; and try an array of their schnitzel to cap off your palate. Of course, there is still a lot of meaty and potato goodness the restaurant provides, and don't ever forget gulping on ice-cold authentic German beer to give yourselves a great taste of Germany without even going there. Ice cream and hotdogs are also available for the kids, and nonetheless, the club also teaches basic German for a fun-filled education in a restaurant – isn't it exciting?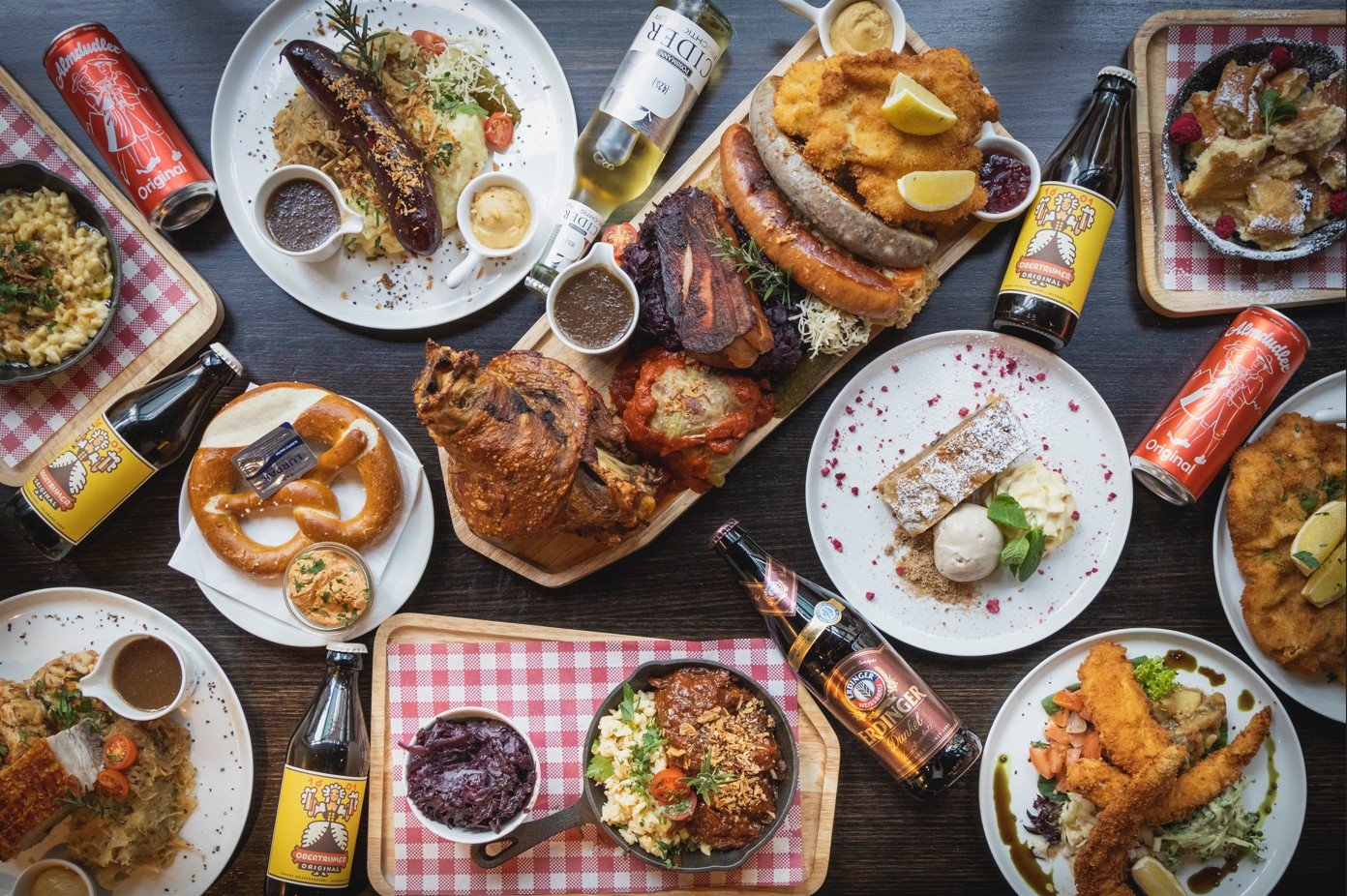 211 Queen Street, Melbourne
The Gasthaus on Queen has Wiener Schnitzel, Sauerkraut, Bratwurst, Bier Schnitzel, Forelle, and everything that screams European cuisine. Let your tummies be filled with overly amazing and meaty food, tall glasses of beer, and a crowd that mostly speaks German – this is why it's authentic and sought after by locals and tourists alike. Servings are also very generous, and you may even share one plate with a friend. Visit the place, we're definitely sure it will not disappoint.
What are some other German restaurants and eateries you would recommend in Melbourne?  Let us know.