Navigation Park in Tarneit is a must-visit if you live in the western suburbs. It has something for kids of all ages.
There are multiple slides of varying sizes, heaps of things to climb, 4 swings (2 toddler swings and 2 swings for big kids), a basketball court, an oval and a water park.
Other facilities include BBQs, tables and a toilet. Toilets are rare for playgrounds and is a huge advantage if you have young kids (or parents) with small bladders. The toilets are also great for changing into bathers if you plan on playing in the water play area. Just make sure you bring a change of dry clothes so you don't need to travel home all wet.
There are also 2 mini trampolines that kids can jump in between (or adults if you're me).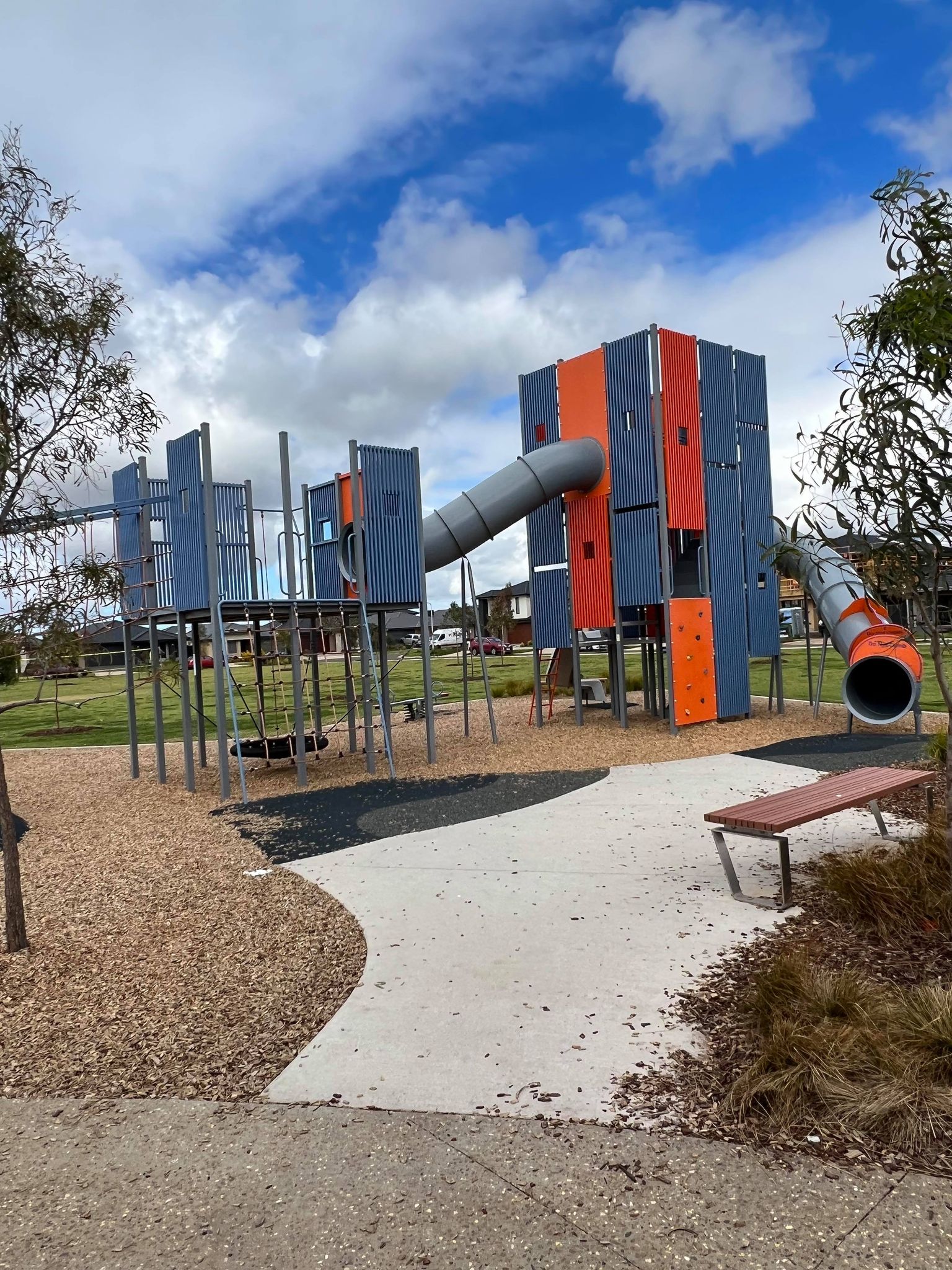 Here's a view of the play space from the other side.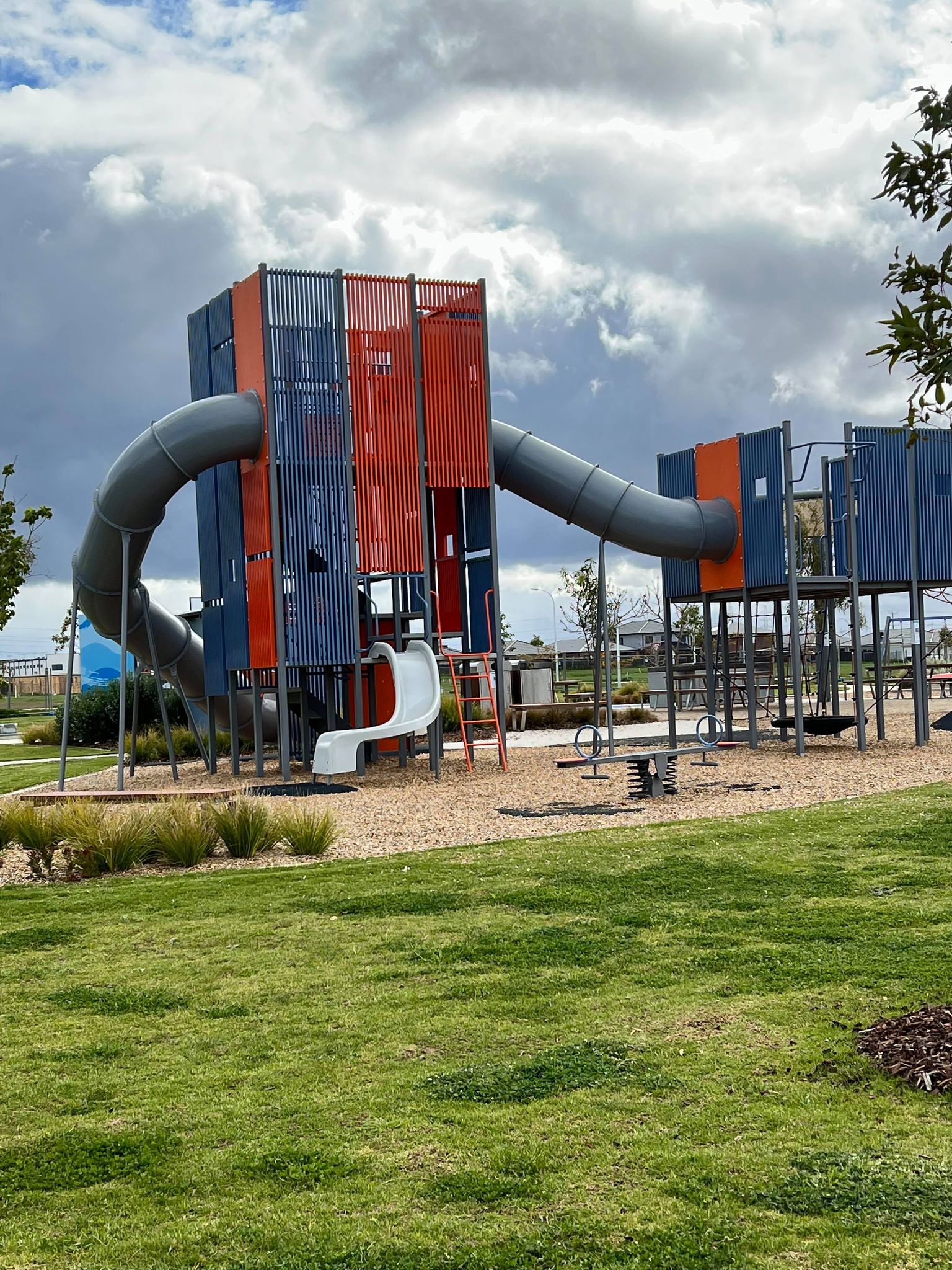 There are plenty of soft bouncy hills to climb and a crawl tunnel for younger kids.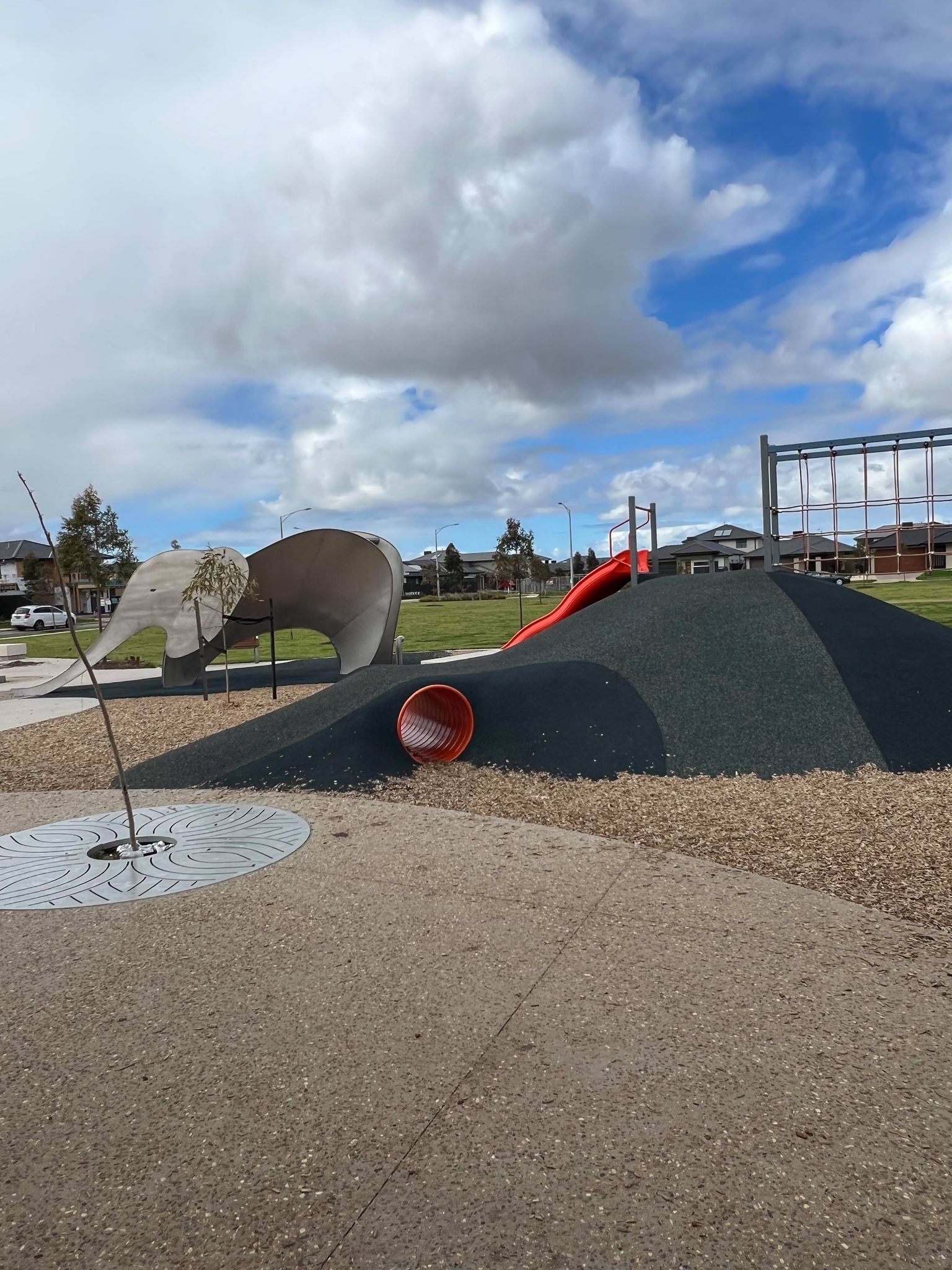 Here's a not-so-good photo I took of the picnic area/BBQ facilities. There are multiple tables so multiple groups can gather or it could also be used for hosting a party. Just make sure you get there early to secure a spot.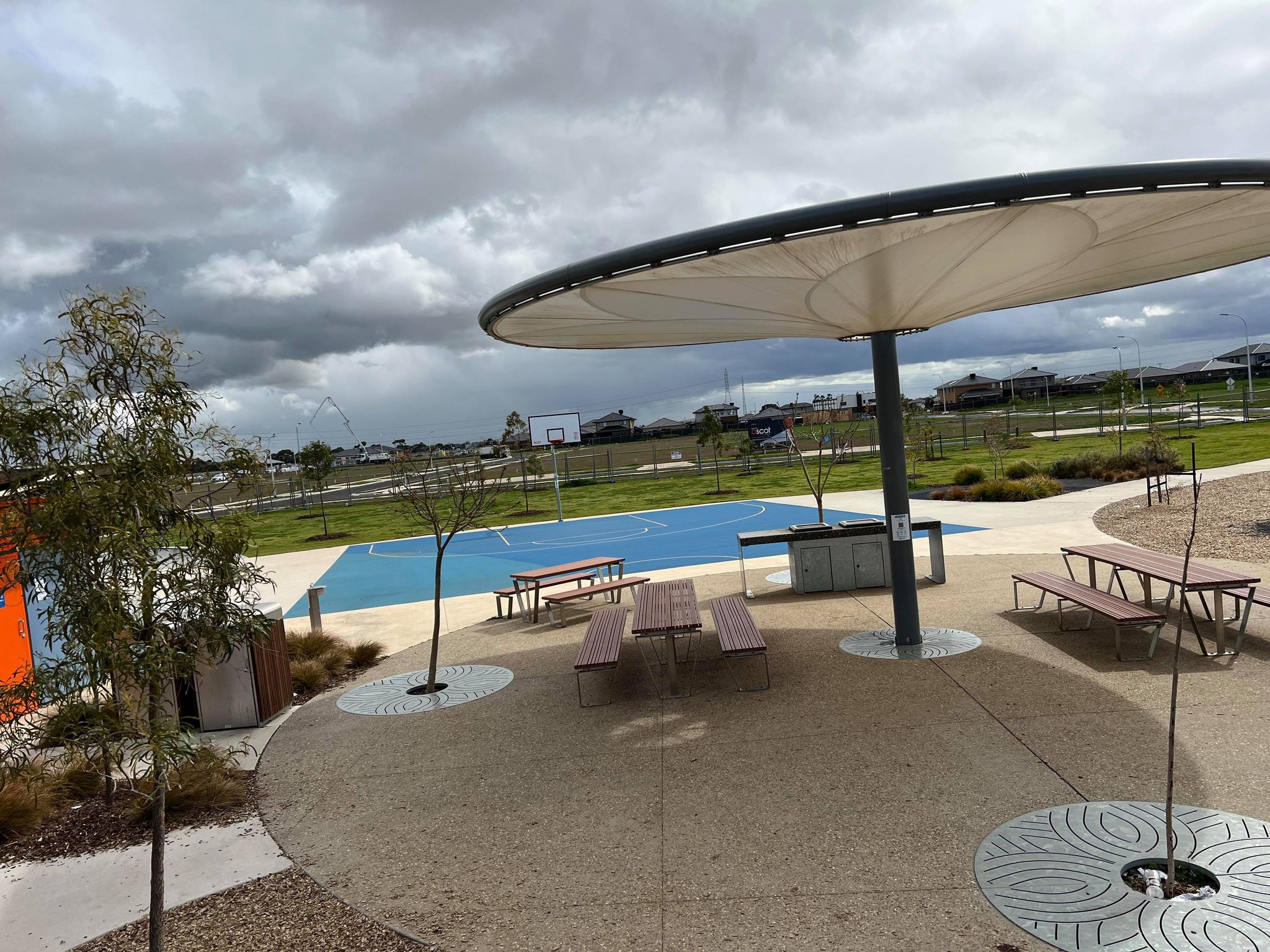 This thing pictured below is not a swing. Thanks to the 4 ropes it only wobbles. I'm guessing it's more of a thing to balance on or whatever your kid's imaginations can think of. P.S I put my baby on this and he hated it. hehehe…hmmm maybe I'll try again when he's older.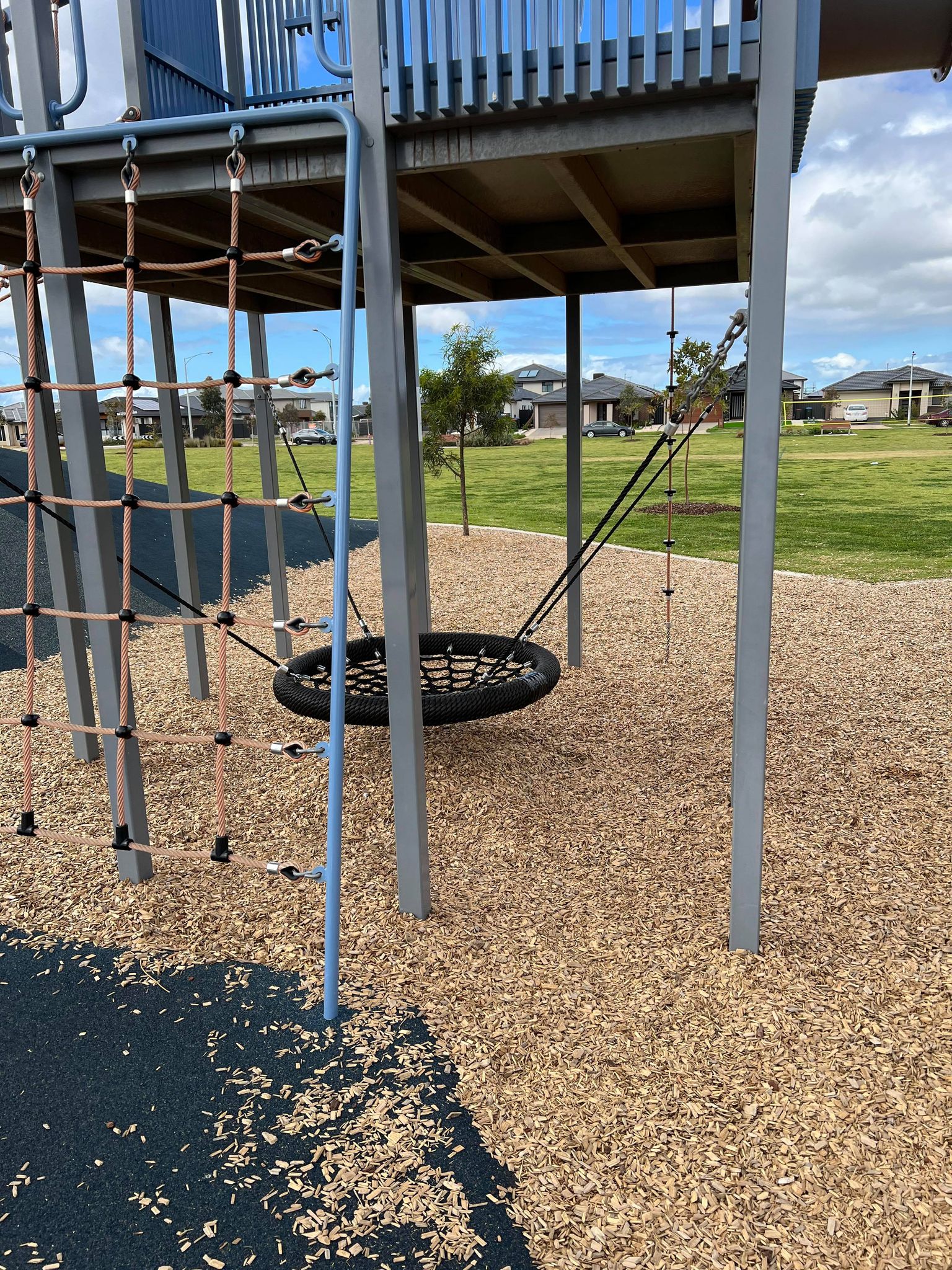 Here's a horrible photo I took of the water play area. The day we visited it was freezing so the water was not on. But if you do visit on a hot day I'm sure it's great. Also, the elephant has water play features as well which is really cool.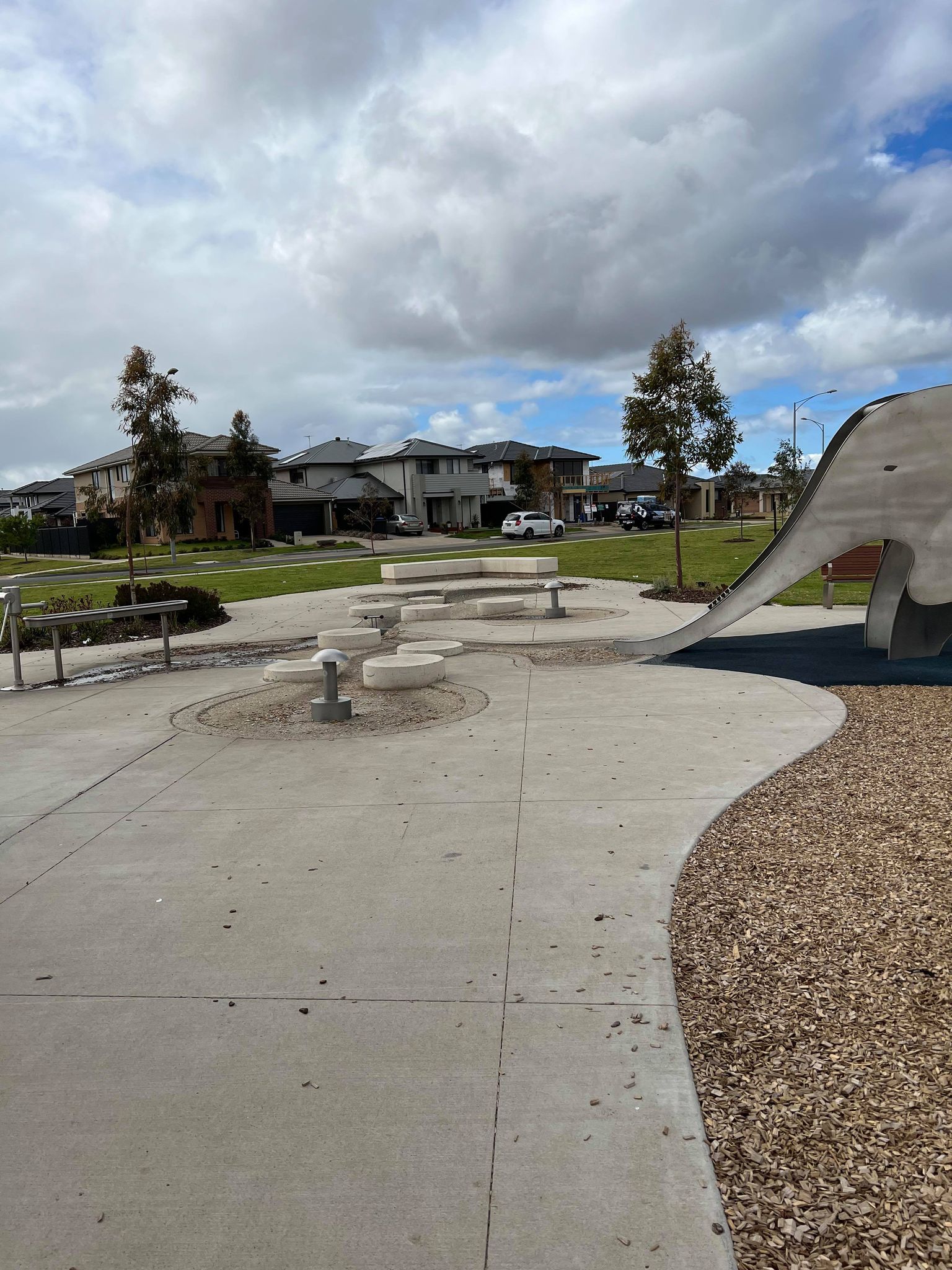 Here's another view of the play space.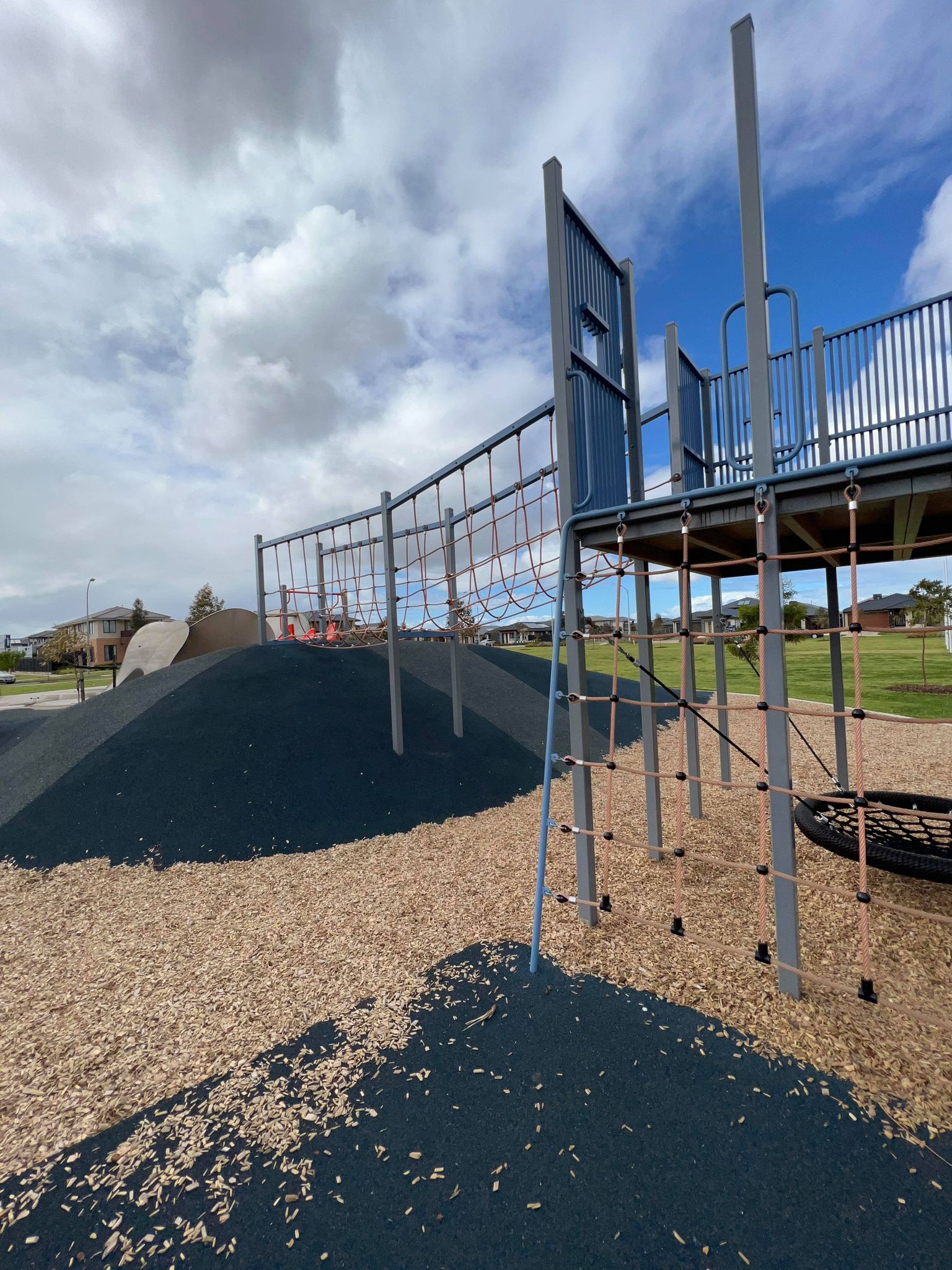 This is a view inside the elephant water feature. You can also climb in it which is fun.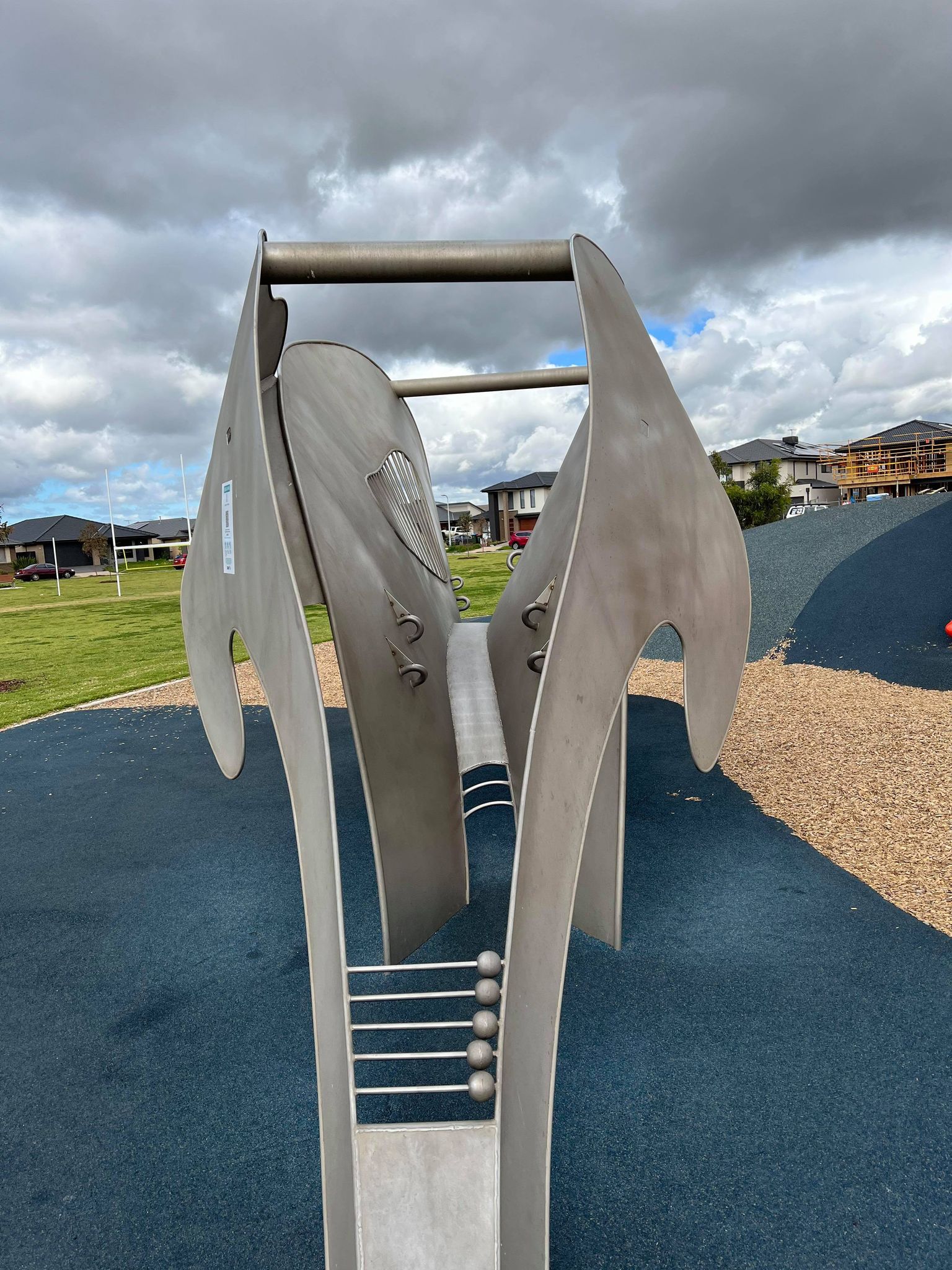 Here is a fun slide for little ones. The 2 side-by-side slides could be used for some fun slide races.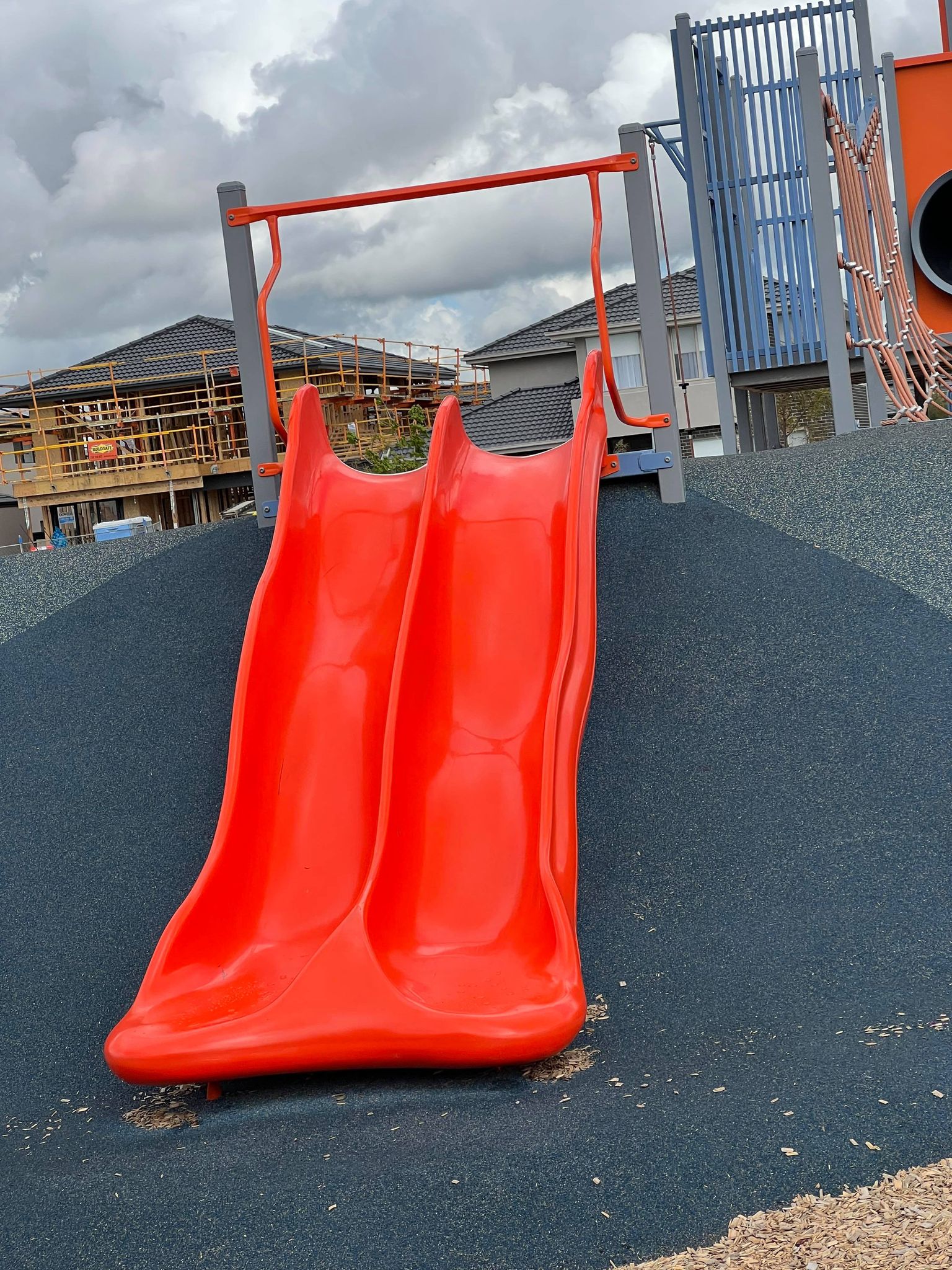 There are 4 swings which is great because most parks usually only have 2.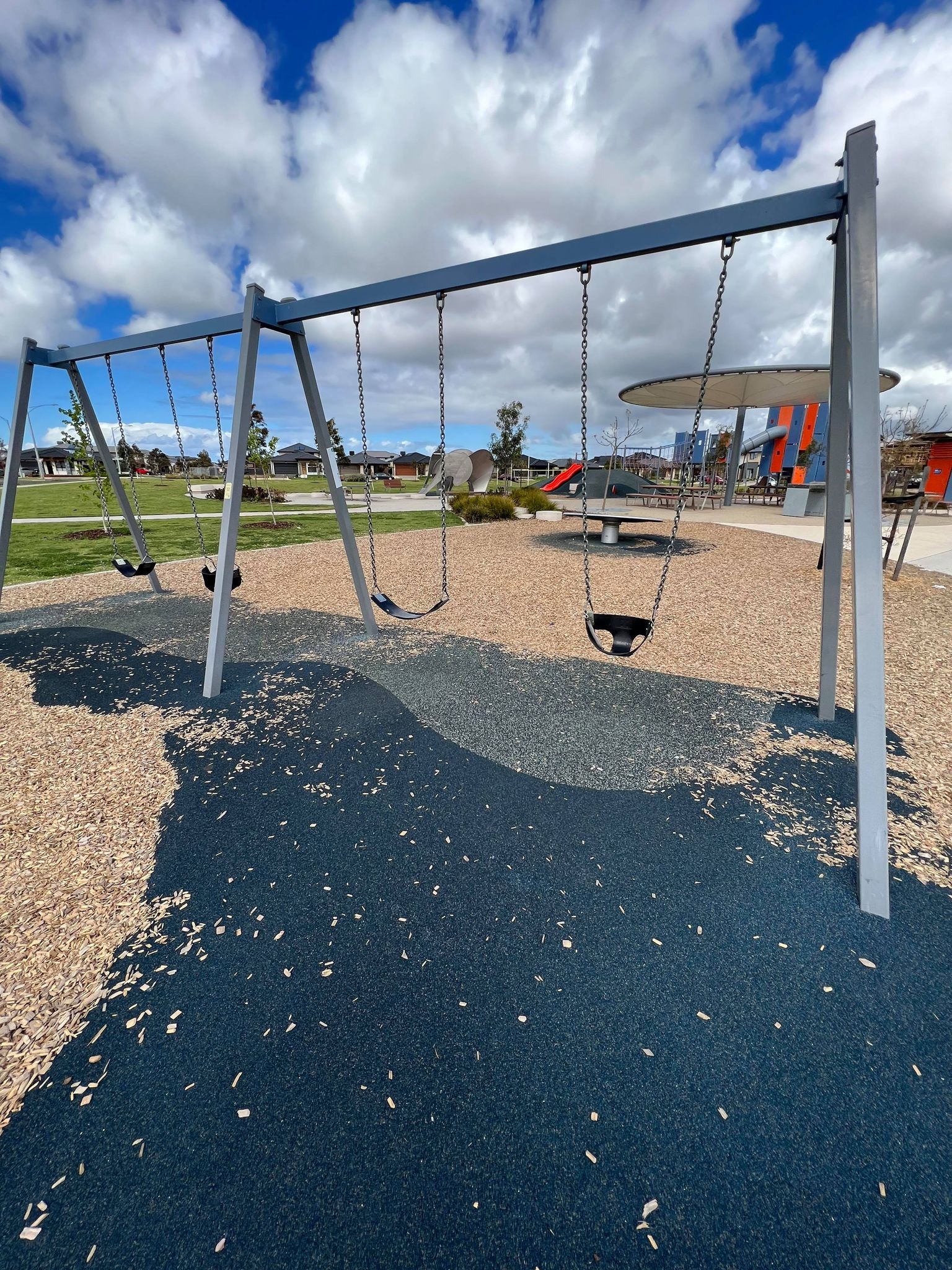 These 2 mini trampolines are super bouncy and fun to jump in between.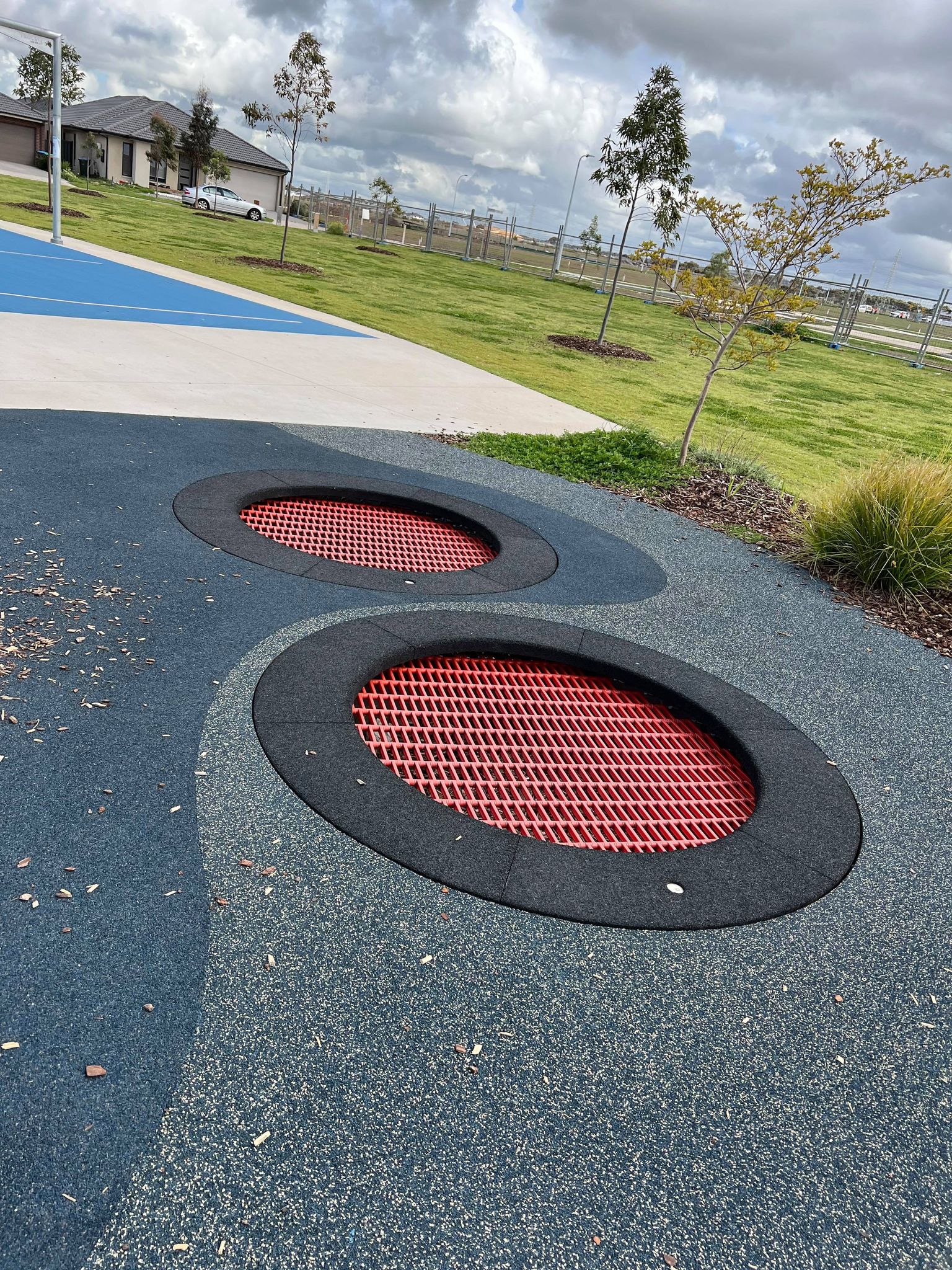 I took a photo of the toilets for some reason…Not very exciting but very convenient.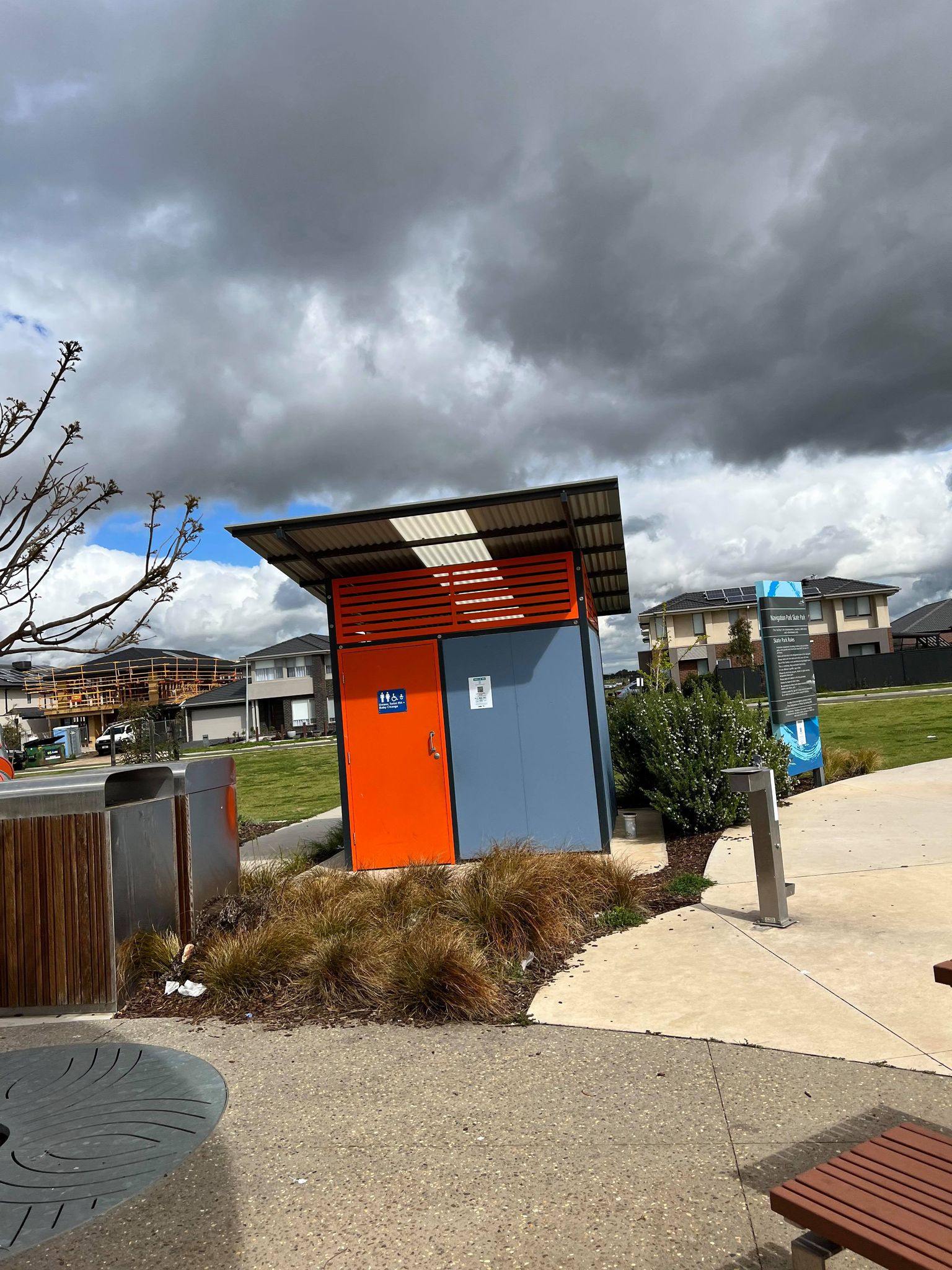 This is a very generous sized basketball court.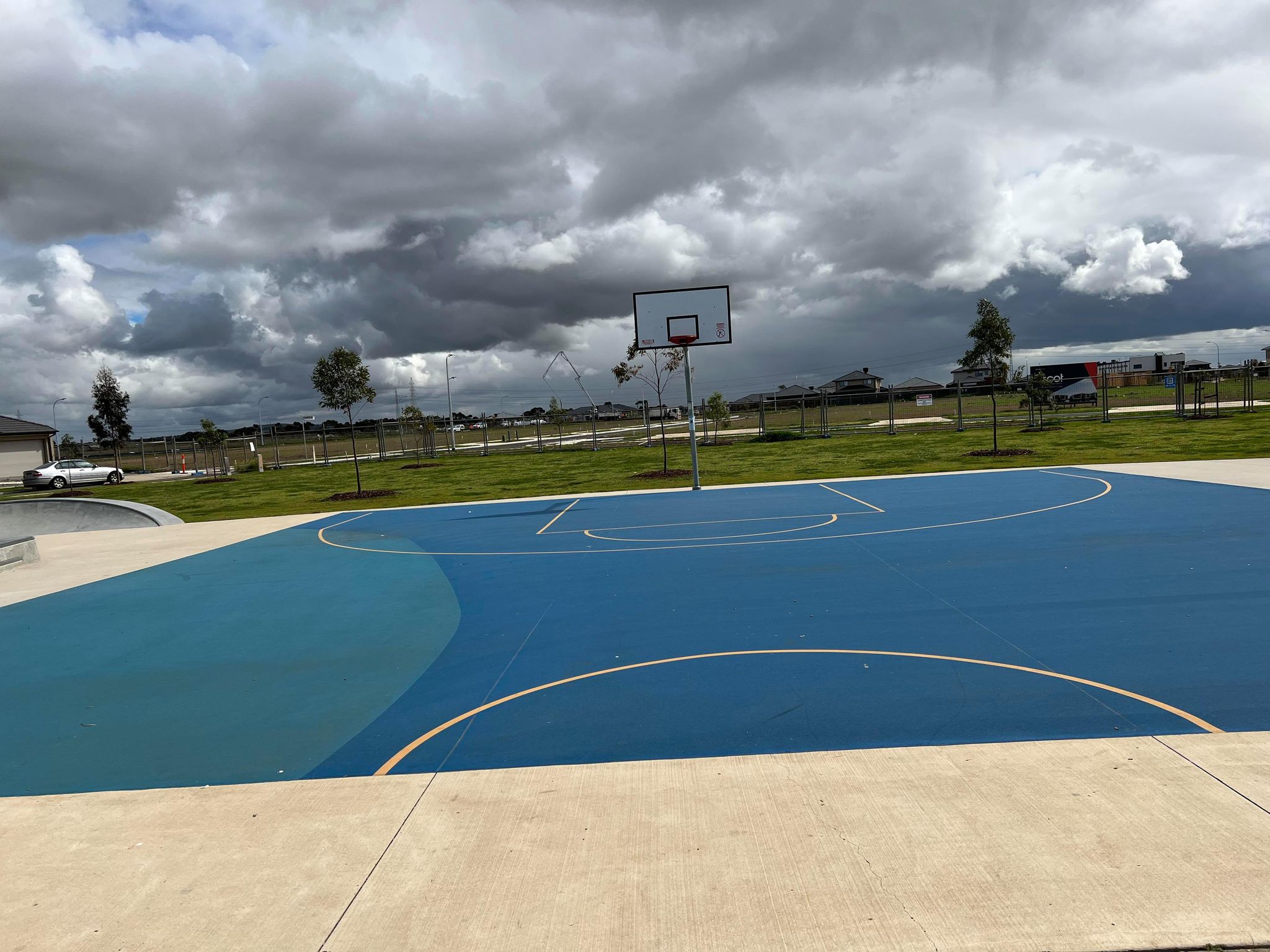 This looks fun but is really more suited to older kids.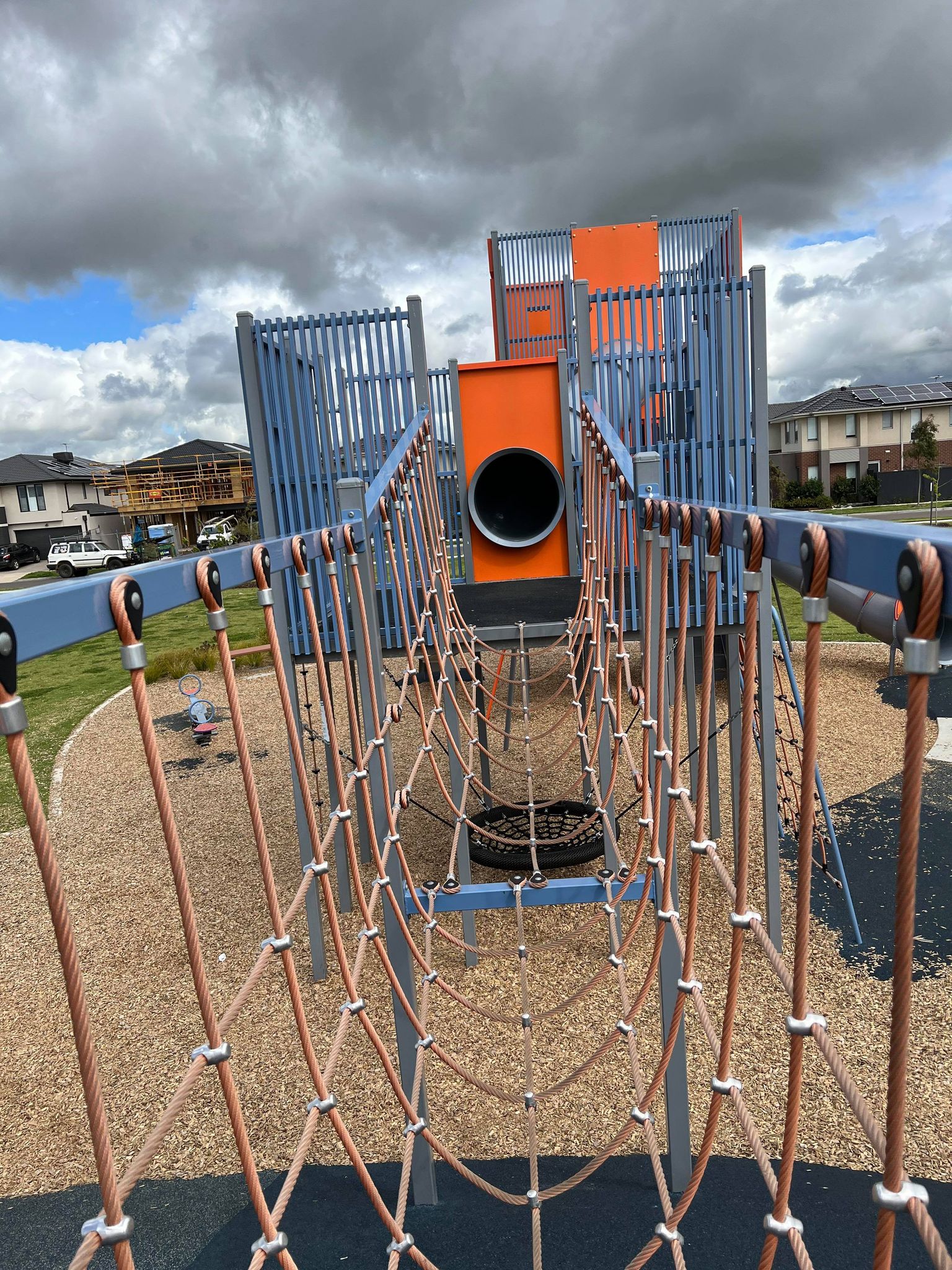 If you would like to check out Navigation Park Tarneit it's located on Navigation Drive Tarneit