Upper Point Cook Playground is one of the Best Playgrounds in Point Cook. It is also unique and eye-catching.  I love this park.
While the main play area is more suited to older kids there are also a few things for the younger kids.
Upper Point Cook Playground has a basketball court, flying fox, 2 slides,  multiple swings, BBQ facilities, tables and a soccer field.
There is one flying fox that is pretty generously sized.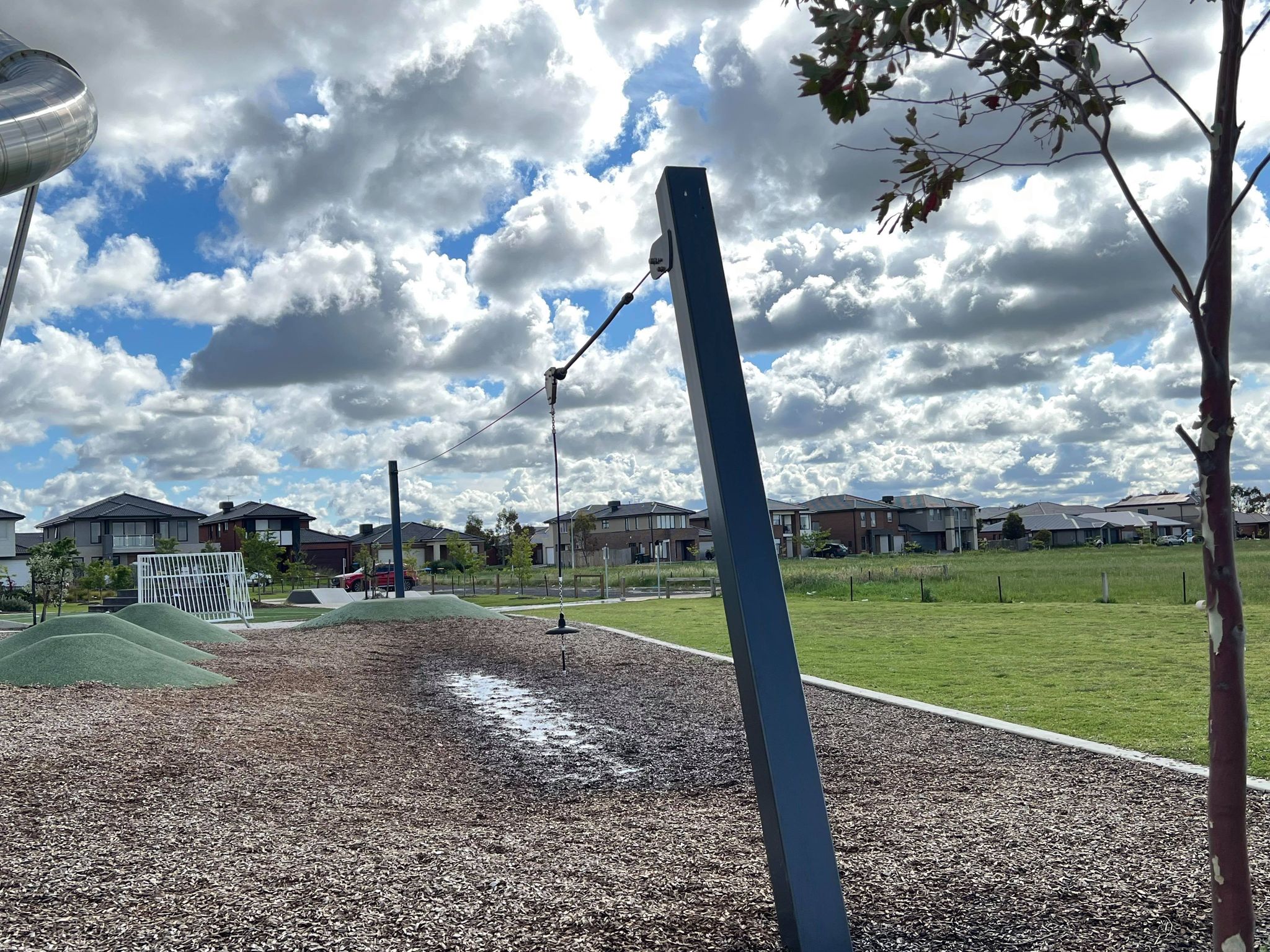 This swing is great for multiple kids to share.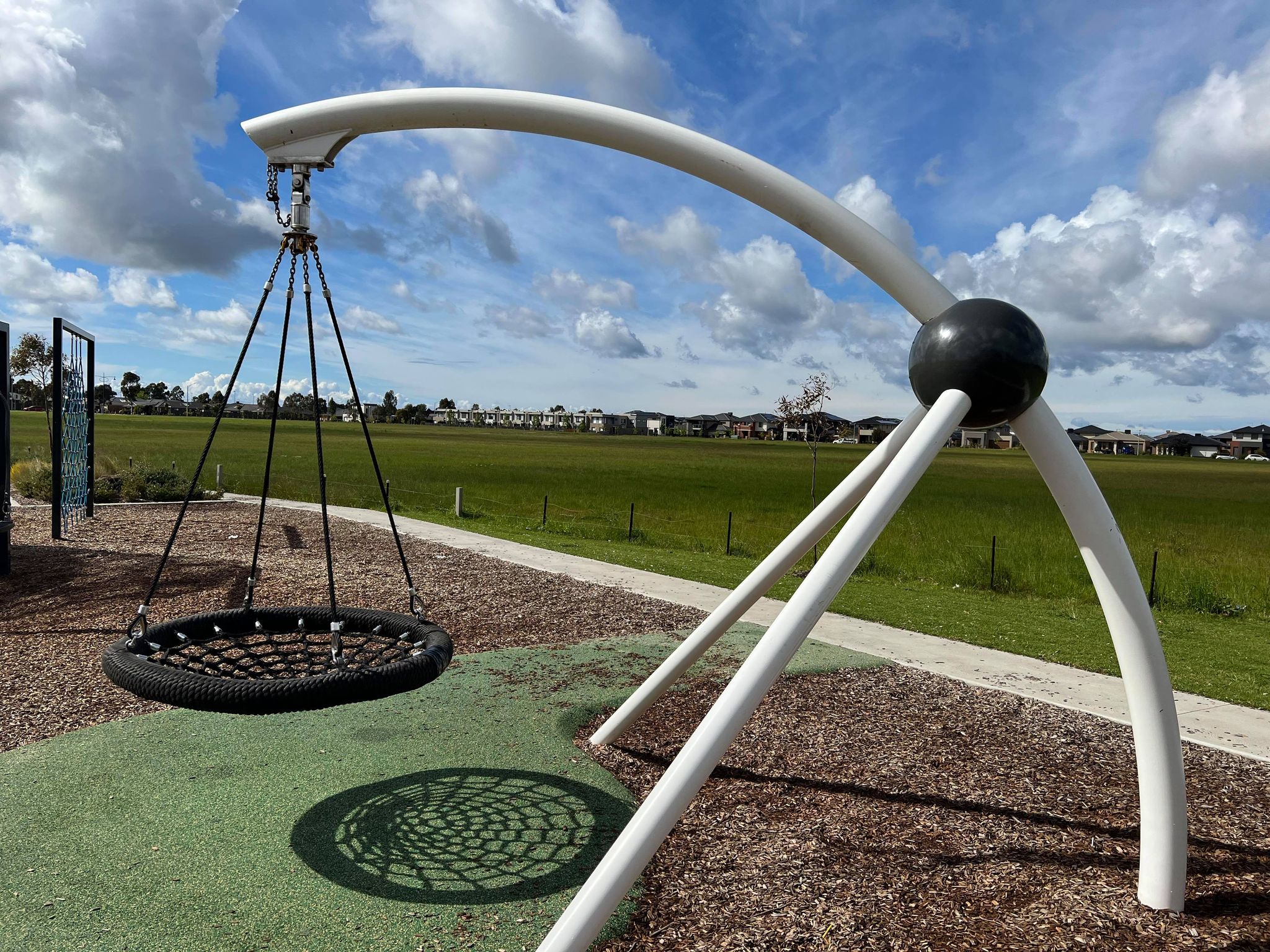 Here's a close-up view of the giant play structure.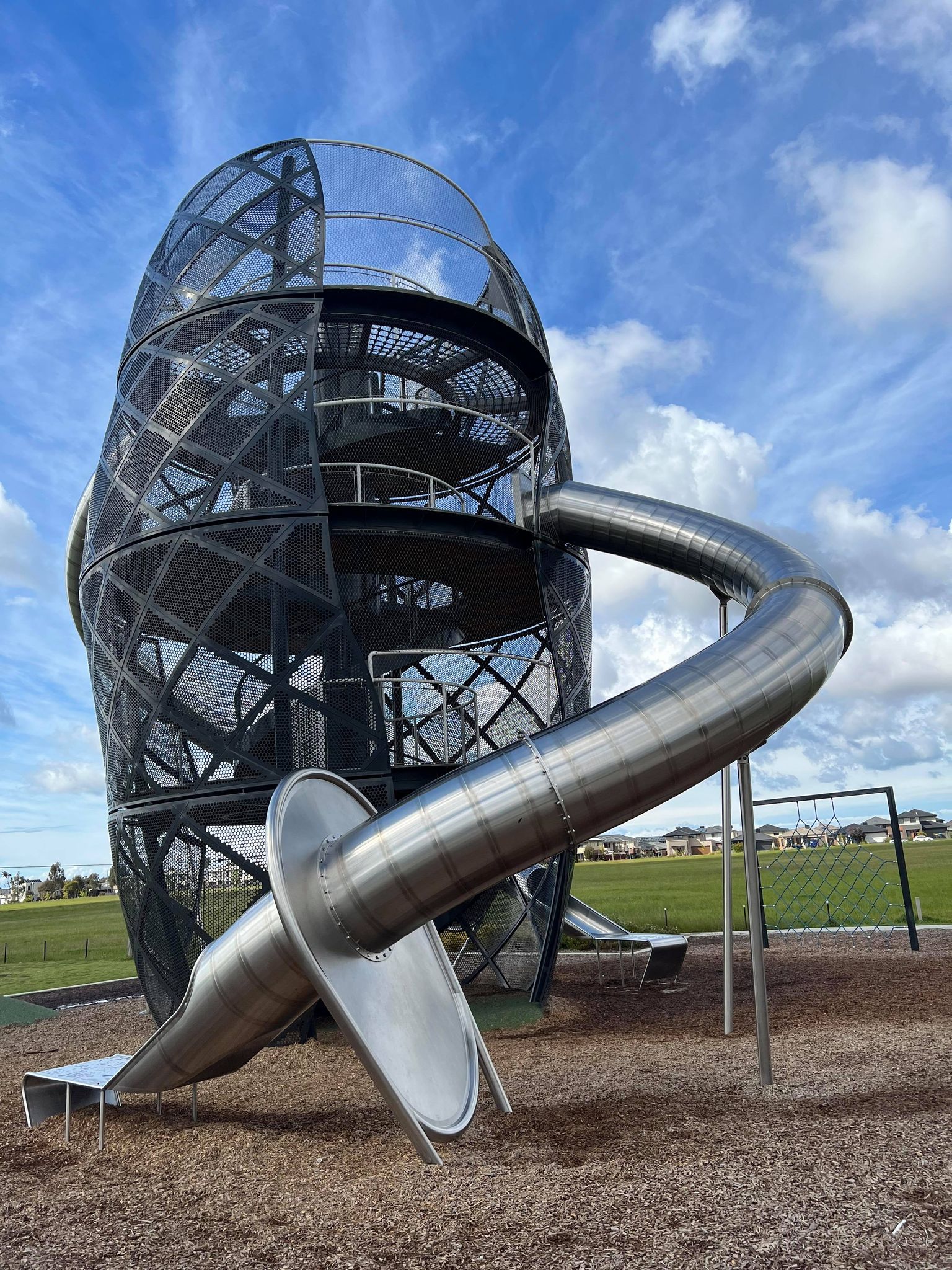 Upper Point Cook playground even has a soccer field!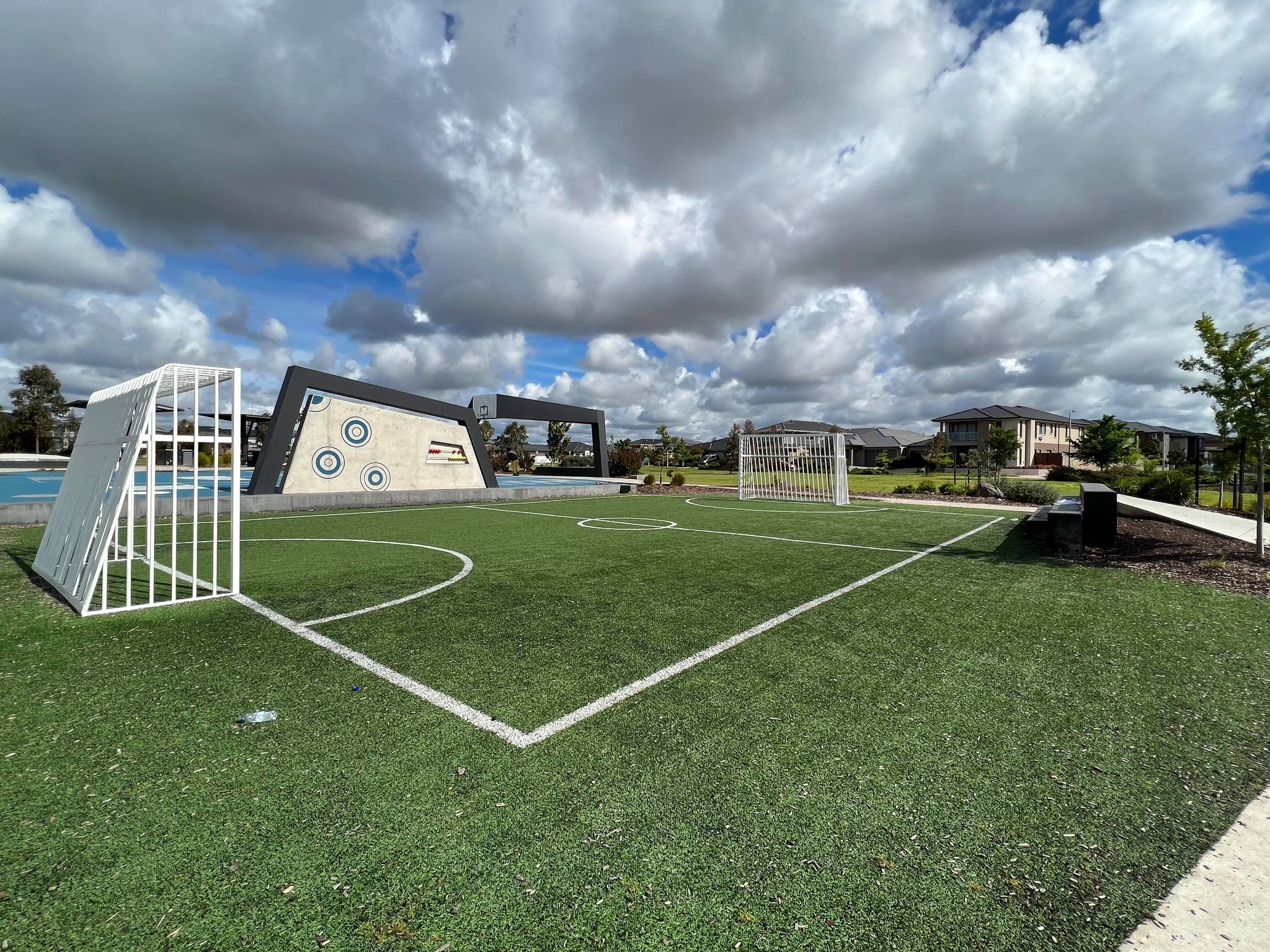 There is a very small skate park that will be fun to ride a bike or skateboard on. It's quite small but better than nothing.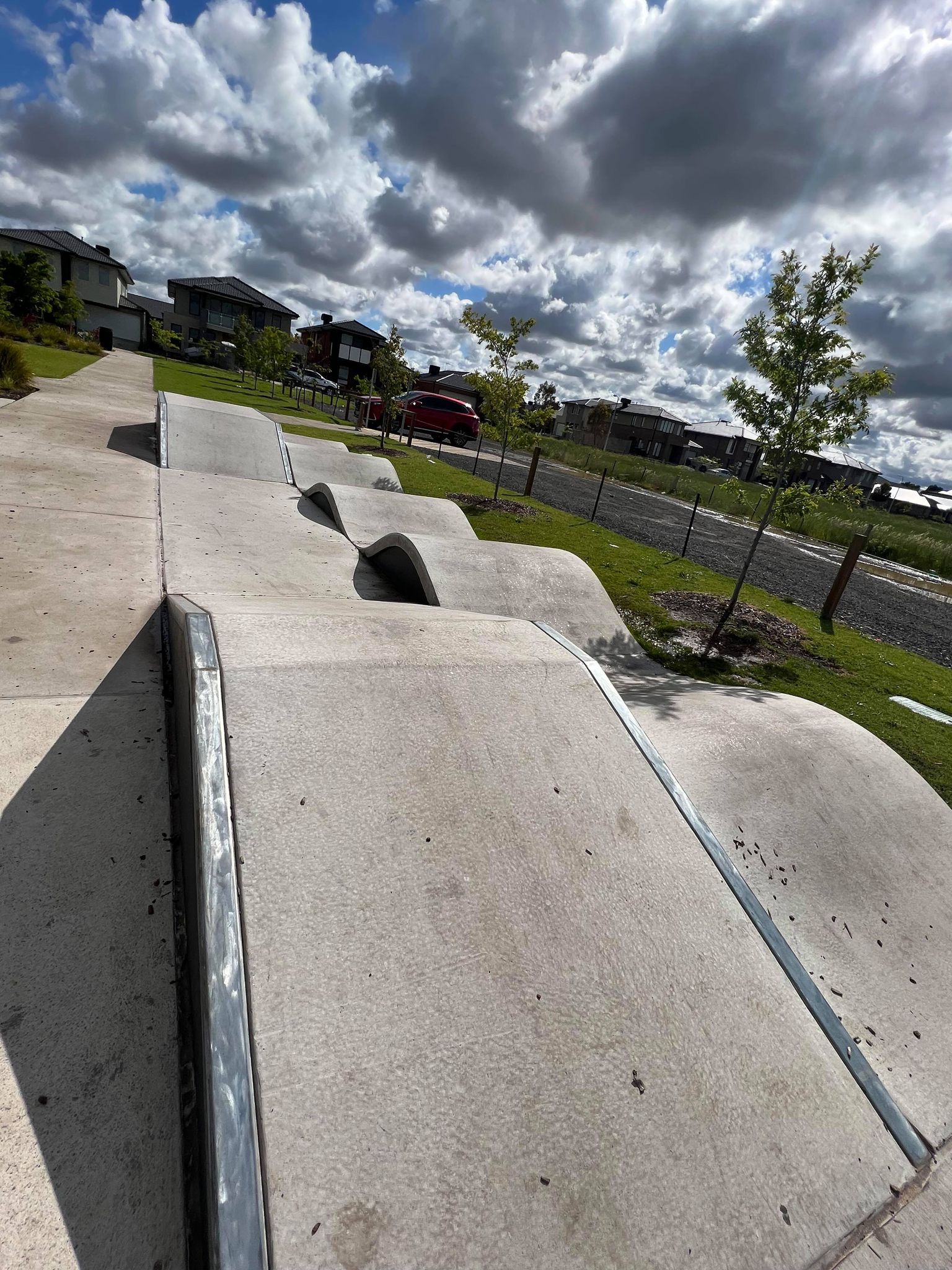 There is a rope climbing structure if you have kids that like to climb.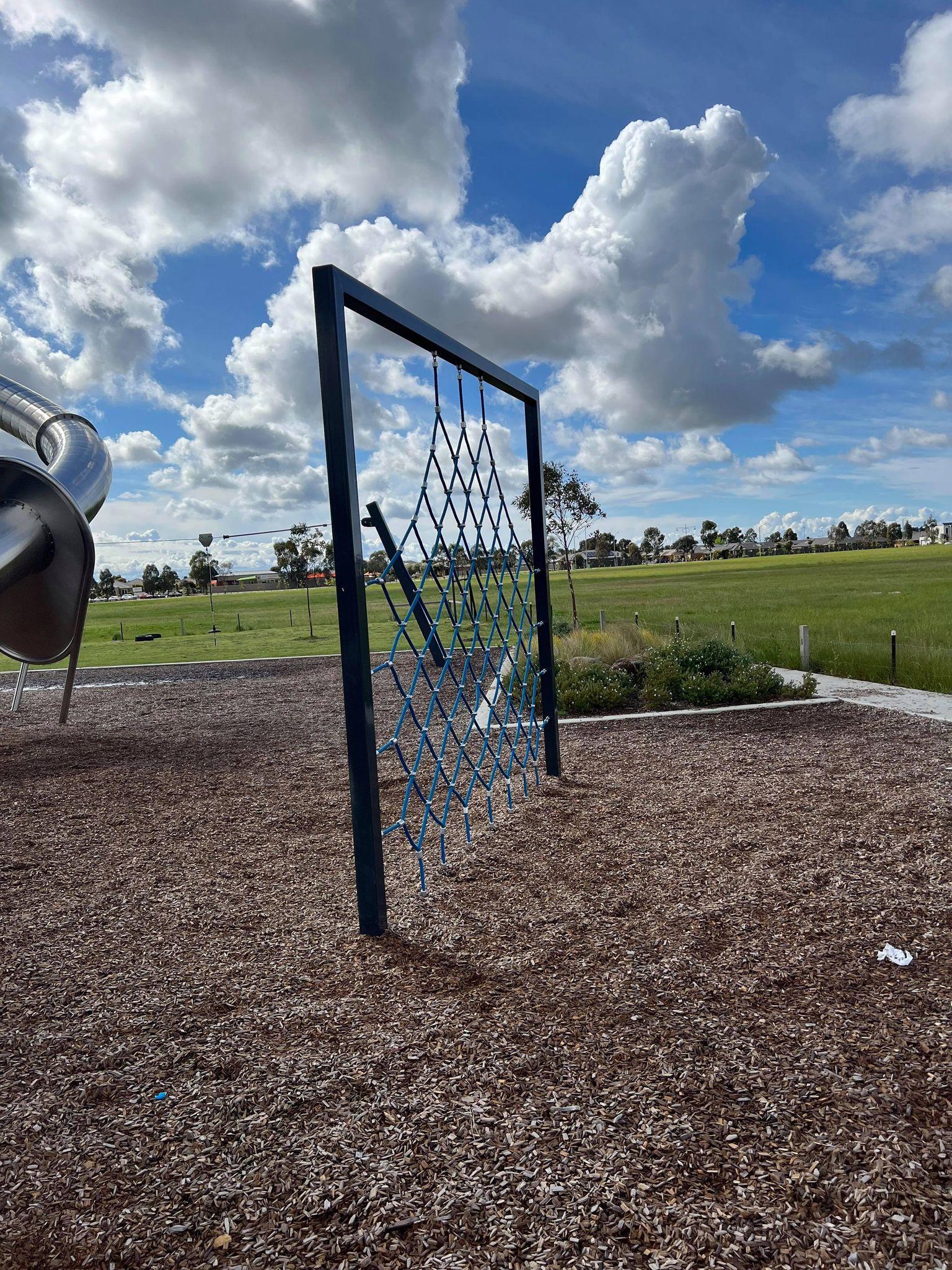 Here's a photo I took of the basketball court that can also be used as a down ball court. I didn't get a photo of the basketball hoop as there was a kid playing basketball and I didn't want to take a photo of somebody else's child. But you get the idea!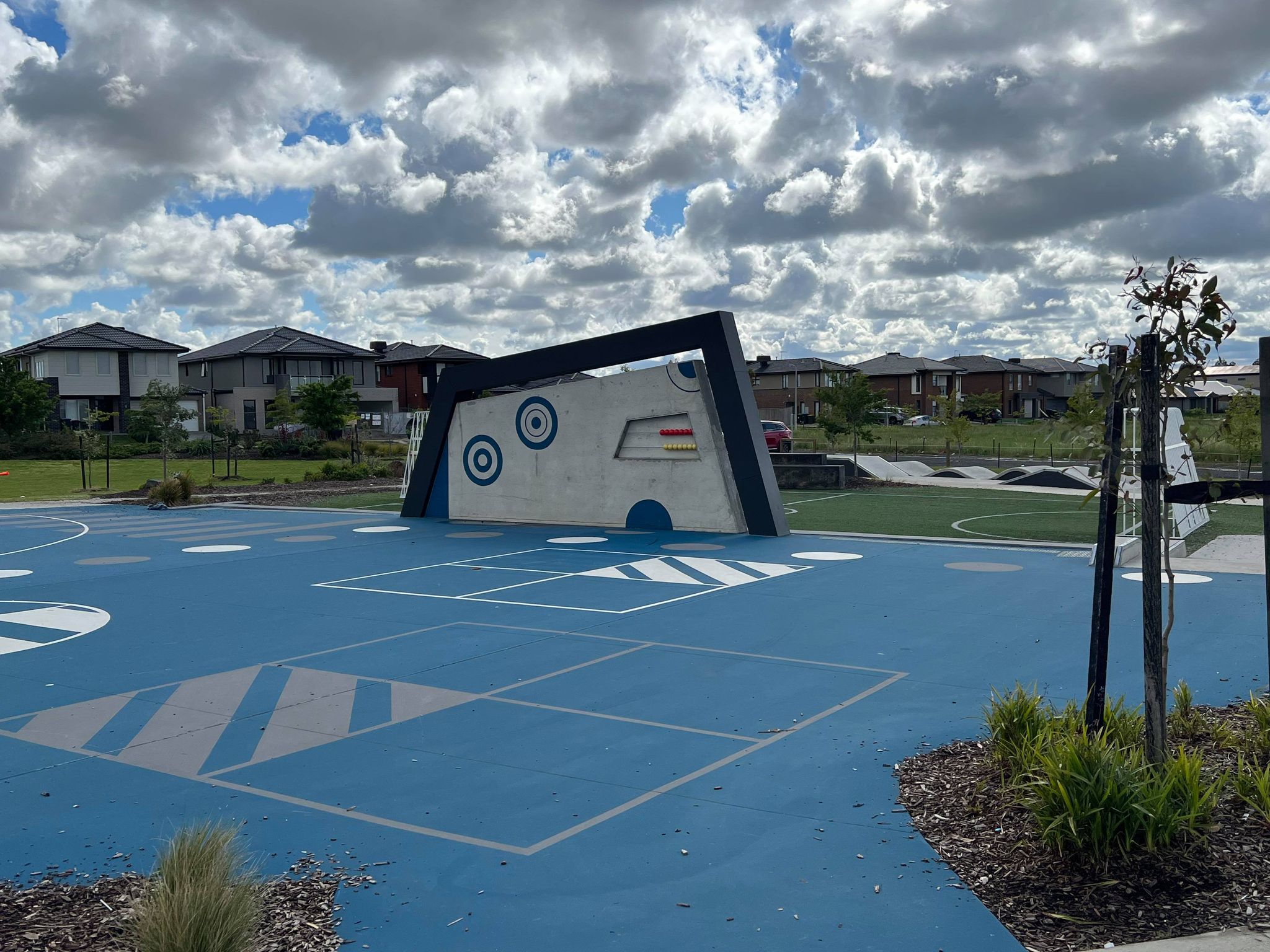 This is my favourite part of the park. There is a combined adult and toddler swing so that you can swing alongside your baby or toddler. This is an amazing feature and I wish more playgrounds in Melbourne had this. My baby absolutely loved this swing.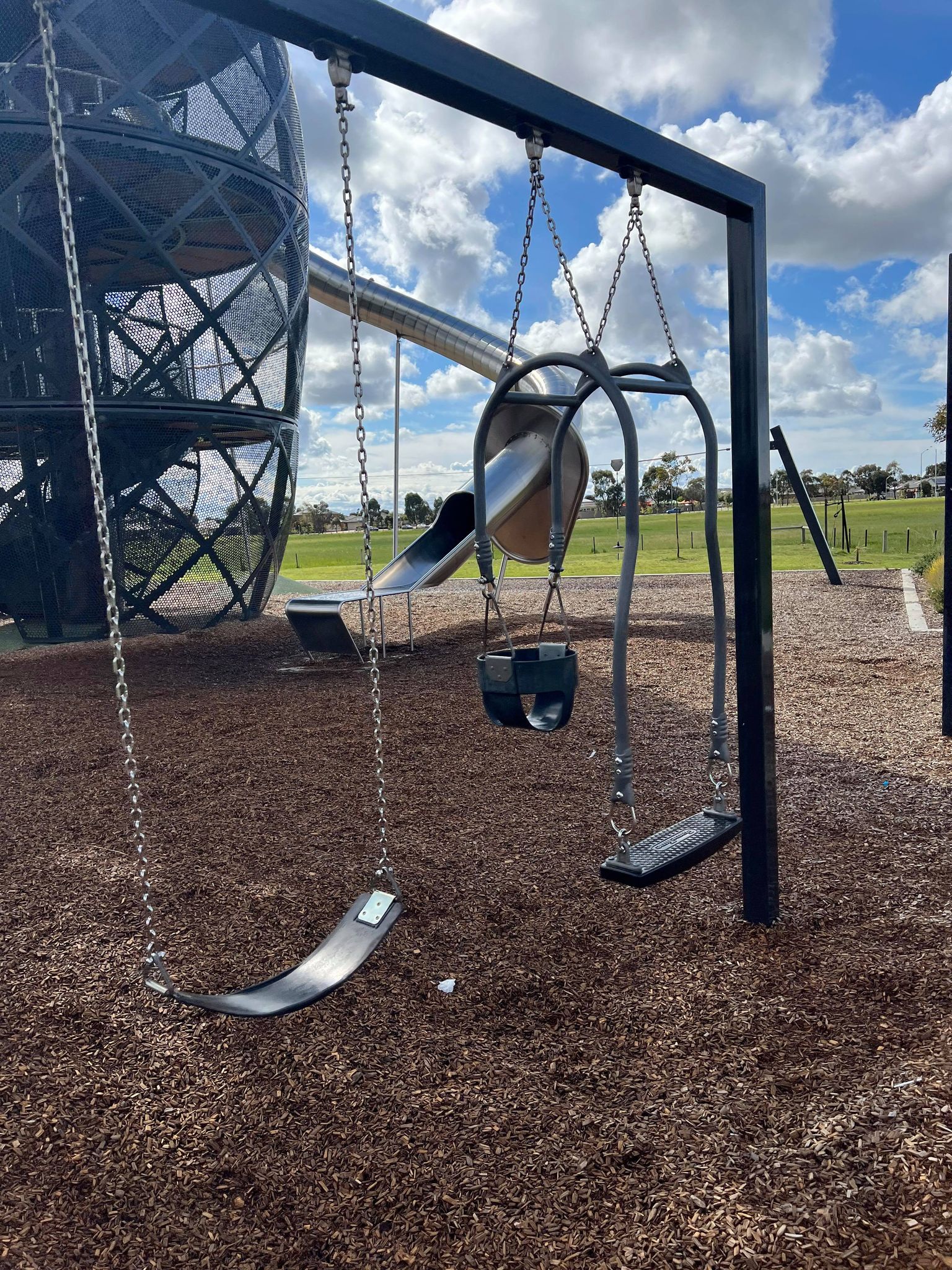 This park is a lot of fun. Make sure you check it out if you're in the Point Cook Area.
It also happens to be within walking distance from another great park Horace Street Playground. So make sure you check out both parks.
Upper Point Cook Playground is located at  28 Webster St, Point Cook VIC 3030. 
What are your favourite parks in Point Cook?