Sea Life Sydney is located across from Darling Harbour not far from the centre of the Sydney CBD. If you're wondering if Sea Life Sydney is worth visiting then I do recommend it. Just don't visit during the school holidays like I did. We went on a Wednesday during the school holidays and we could barely get a view of the exhibits as they were so busy.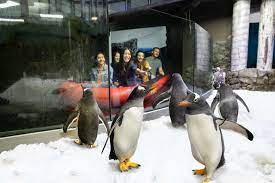 The main attraction at Sea Life Sydney would have to be the Penguin Exhibition. We actually didn't go on this during our visit as there was a 45-minute wait just to go on the ride. But if you go during the week and not during the school holidays the wait time shouldn't be too long at all.  The Penguin expedition allows you to ride past the penguins in order to get a better view of them.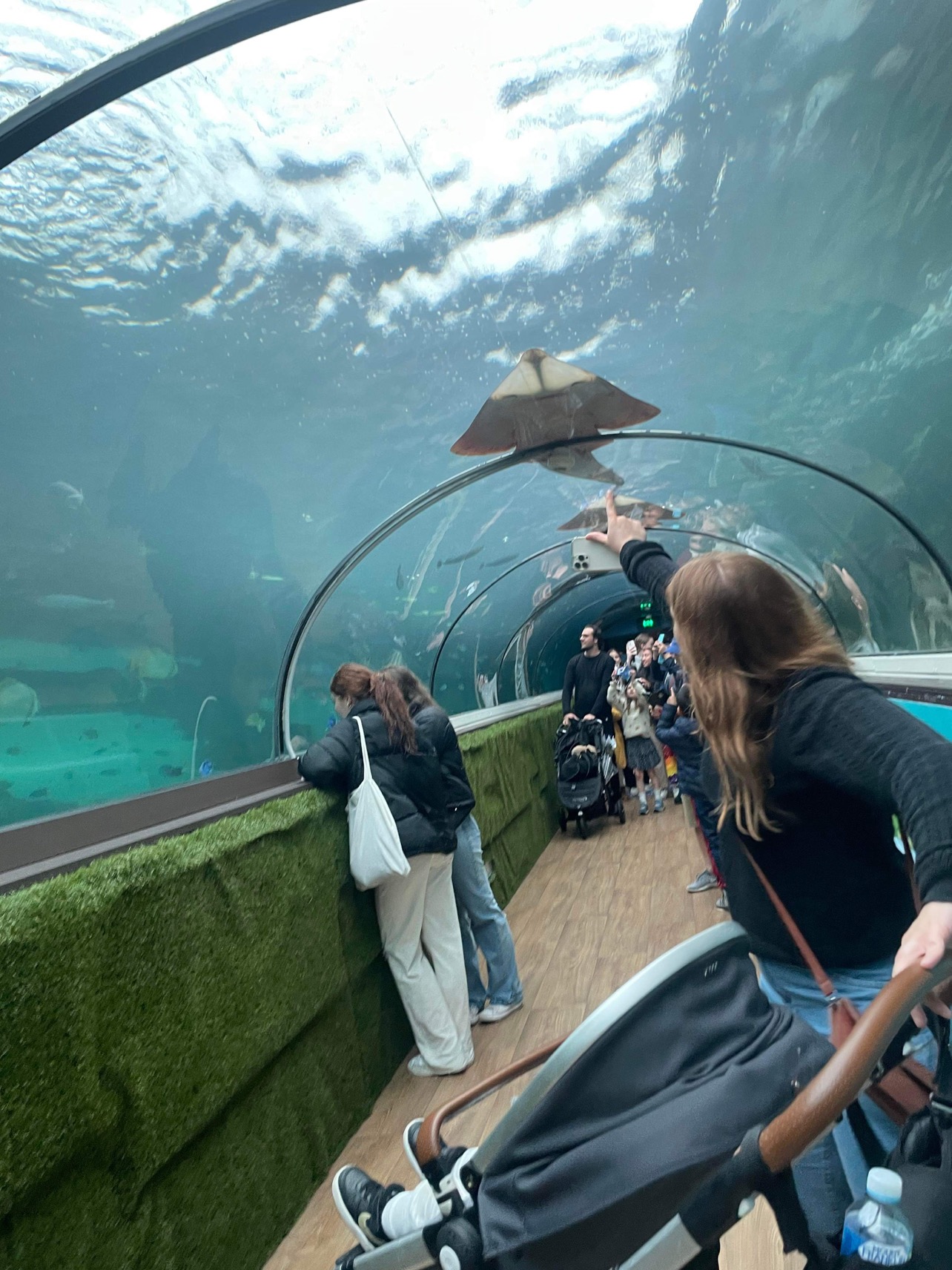 There are 2 tunnels that run through the museum. In these tunnels, you can see underwater animals like sting rays, dugongs and many varieties of fish.
The sting rays are very cool to see from underneath, they kind of look like they're smiling.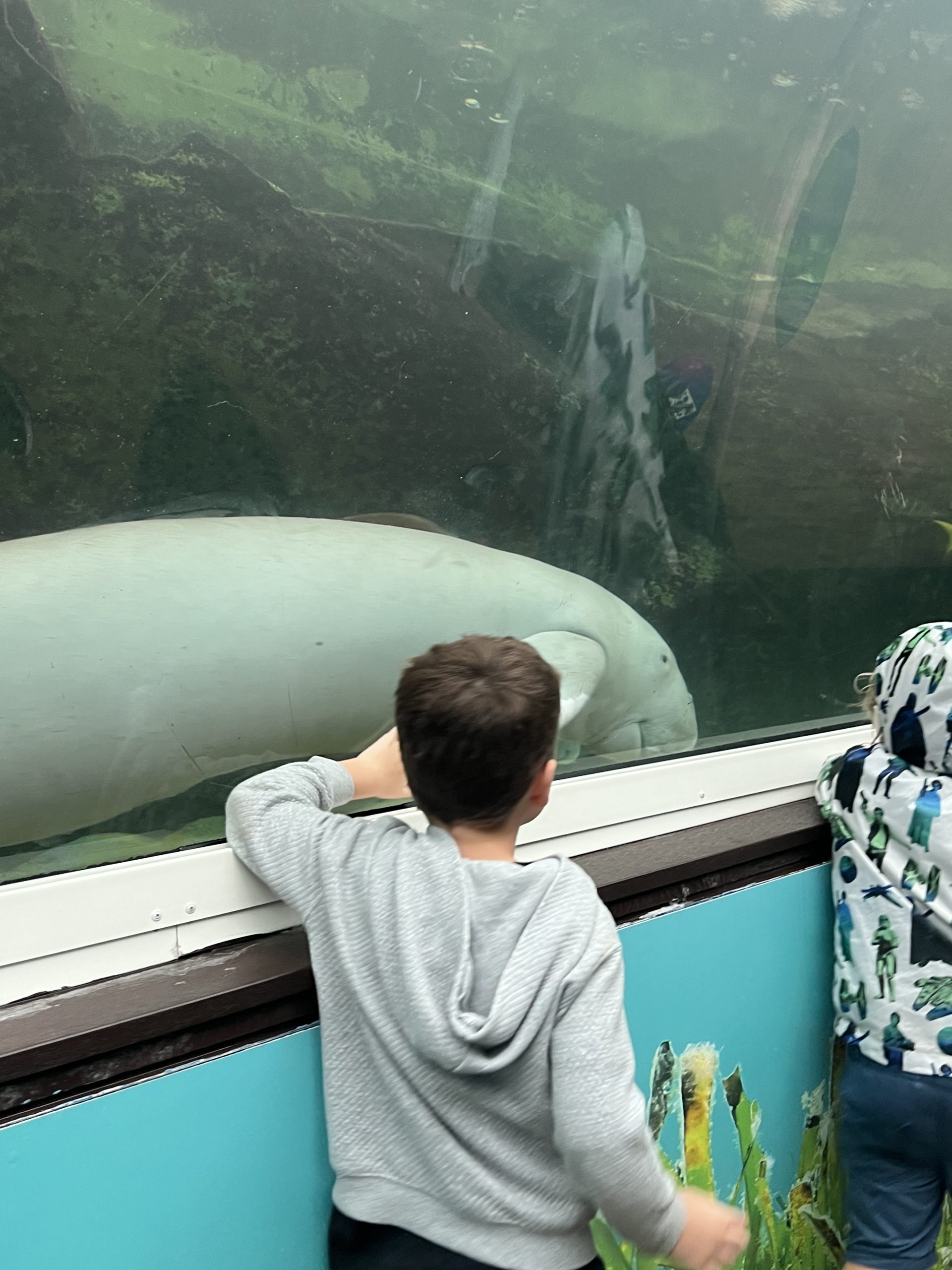 The Dugongs and the penguins are by far the coolest things to see at Sea Life. I only saw one Dugong during our visit but they possibly could have been hiding as the aquarium was very busy.
Getting to Sea Life by Public Transport
Annoyingly Sea Life Sydney is located quite far away from public transport. Which you should keep in mind if you are visiting on a rainy day. You can either walk to Wynyard or Martin Place station both are approximately a 12-minute walk. Your other option is to walk to the Pyrmont Bay Light rail stop which is about a 10-minute walk over the Pyrmont Bridge. Just note that this is not a good option if it's raining.  I did this and it wasn't great.
Ticket Prices 
There are many ticket options so see their website here for more details.
Location and Hours 
1-5 Wheat Rd, Sydney NSW 2000
| | |
| --- | --- |
| Monday | 10 am–3 pm |
| Tuesday | 10 am–3 pm |
| Wednesday | 10 am–3 pm |
| Thursday | 10 am–3 pm |
| Friday | 10 am–3 pm |
| Saturday | 9:30 am–4 pm |
| Sunday | 9:30 am–4 pm |
Tips
Organise parking or plan out your public transport options before going to the Aquarium.
It's pram friendly but you will need to leave your pram aside if you go on the penguin exhibition ride.
It's located at least a 10-minute walk from the nearest train station or light rail stop so keep that in mind. Especially if you've got kids with you or if the weather is bad.
Don't go during school holidays or weekends if you don't want it to be busy.
Take your time so you can see everything.
There is a small cafe there but the food is limited and expensive so maybe eat elsewhere or bring your own food.