Congratulations! You kept a human alive for a year. You now need to congratulate yourself by throwing an over-the-top extravagant first birthday party for someone who will not remember or care. They might even sleep through most of it. How will your family and Instagram followers know that you love your child unless you drop thousands of dollars on their first birthday?
Here are some of the most over-the-top things you can do for your little one's first birthday in Melbourne.
Hire a candy buffet or dessert bar
Impress your guests with a lavish candy bar. Your one year old probably won't be able to eat any of it but who cares? Sweet Candy buffets create amazing themed dessert and candy bars that will be a great centrepiece for your party.
Budget Version: Make or buy your own treats. You can also buy a cheap table décor from your local $2 shop.
Photo Booth rental
Rent a photo booth so your guests can take photos with the birthday girl or boy. Most companies provide props. This will keep the adults at your party entertained instead of sitting around with nothing to do.
Budget Version: Create a DIY photobooth with DIY props. You can set up a phone or camera and put it on a timer. You can send your guests the photos later.
Ball Pit Rental
Hire a classy ball pit from little party play for the kids to play in.  This will also make for some great photo opportunities.
Budget Version: Buy or make or your own. You can buy ball pits at K-mart for $20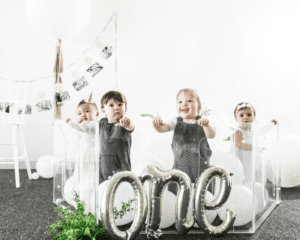 Hire someone to create a professional Grazing Table
Plentiful Catering creates amazing grazing tables that will impress your whole party.  Getting someone else to do this for you will save a lot of time finding food for your guests. This will also look better than a packet of shapes and some french onion dip.
Budget Version: Head on up to the supermarket and get creative.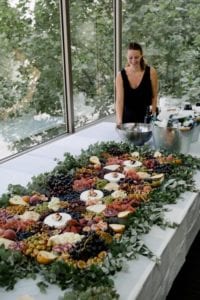 Hire an Instagrammable Doughnut Wall
Hire an amazing doughnut wall from Lenzo! These are very on-trend at the moment and just what you need for an extravagant 1st birthday.
Budget Version: Do you really need me to explain this to you? Make your own.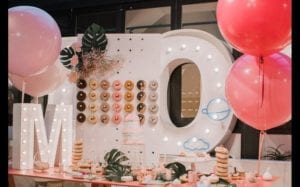 Hire a Coffee and Cookie cart that actually prints photos
You can hire an amazing coffee and cookie cart that actually prints your photos onto cookies and coffee!!! Your guests can have the pleasure of eating a cookie with your babies face on it. If that's what you're into.
Budget Version: I'm sorry but you can't print photos onto coffee at home. You might need to bite the bullet on this one and just rent the cart. Or you can just set up a coffee and biscuit station in your house.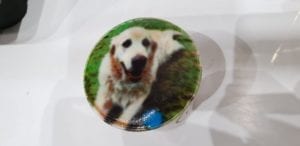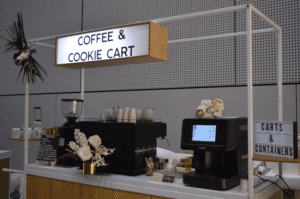 Hire an Animal Nursery
If you have space why not hire an animal nursery? Animal Nursery.com.au will bring 30 baby animals to your child's birthday party. How amazing is that? Just, of course, make sure that the children are supervised at all times
Budget Version: Unless you own 30 baby farm animals or have a friend that can supply your party with baby animals, you may be out of luck on this one.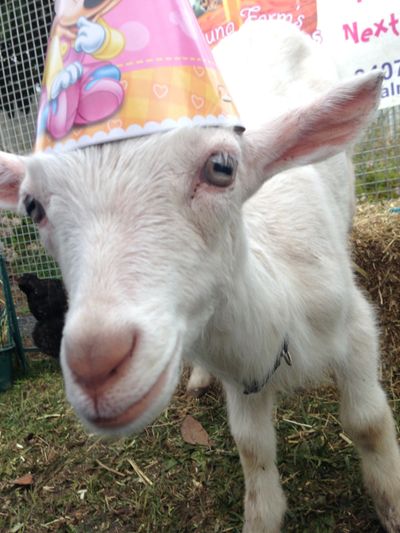 Hire an Amazing Backdrop
Your luxury first birthday will need an amazing backdrop for all of the amazing photos you and your guests will be taking.
Budget Version: Get crafty and make your own.
Hire a Frozen Themed Froyo cart
If you're having a summer first birthday you can hire a Frozen Themed froyo cart to cool everyone down.
This will look great on Insta!