Barrabool Park is one of Werribee's best playgrounds.  The park is located inside Mambourin Estate, just 10 minutes outside of the Werribee CBD.
The park is relatively new and not many locals know about it yet so get down there before it gets too busy!
I love this park. I came to the park with a pram and I found it very pram friendly. So don't worry about bringing yours if you have one.
Barrabool Park has everything! There are 2 giant slides and 2 separate large climbing structures for kids to play in. If you have younger kids or kids that aren't thrill-seekers there's also a small slide for the little ones.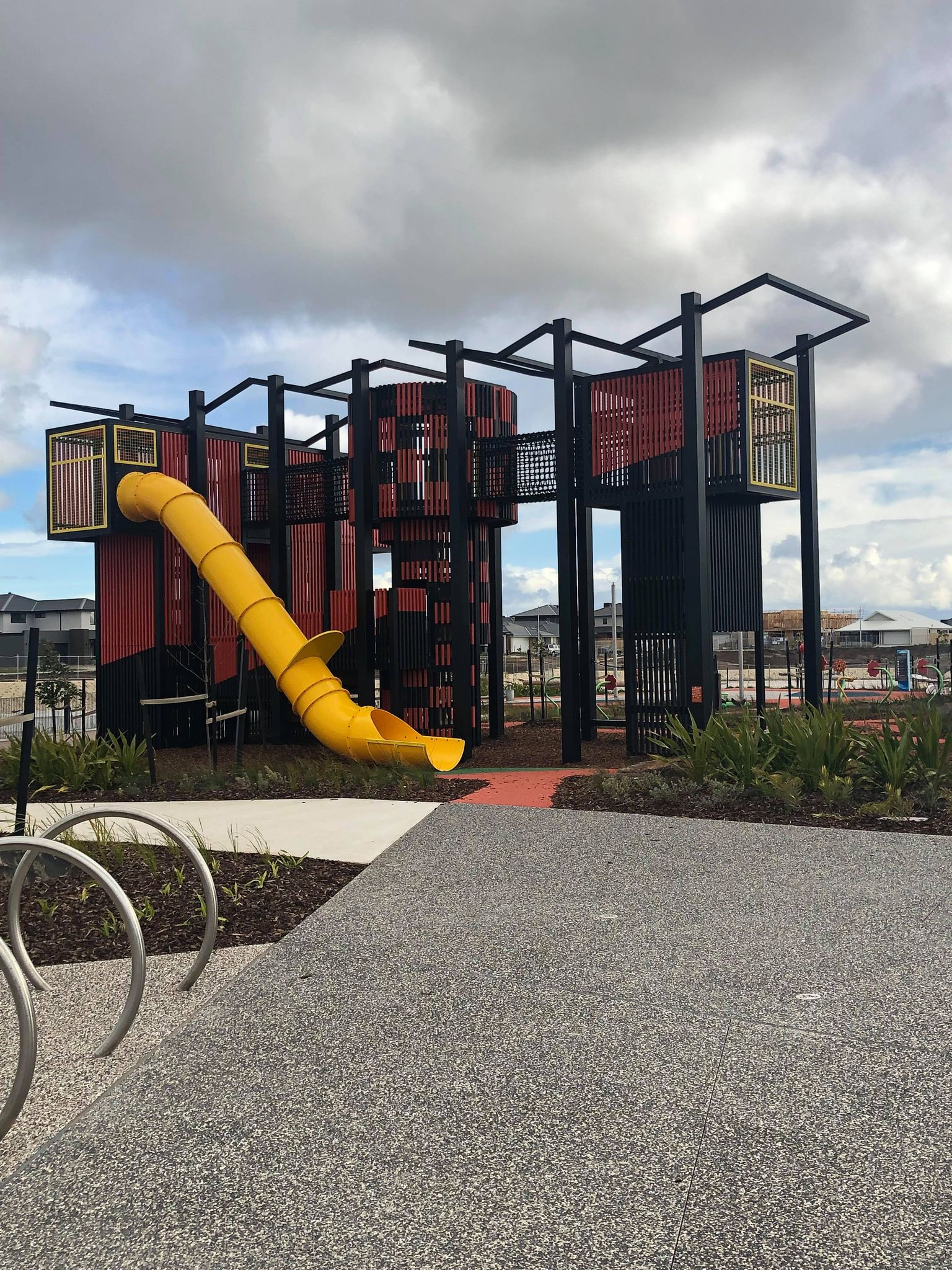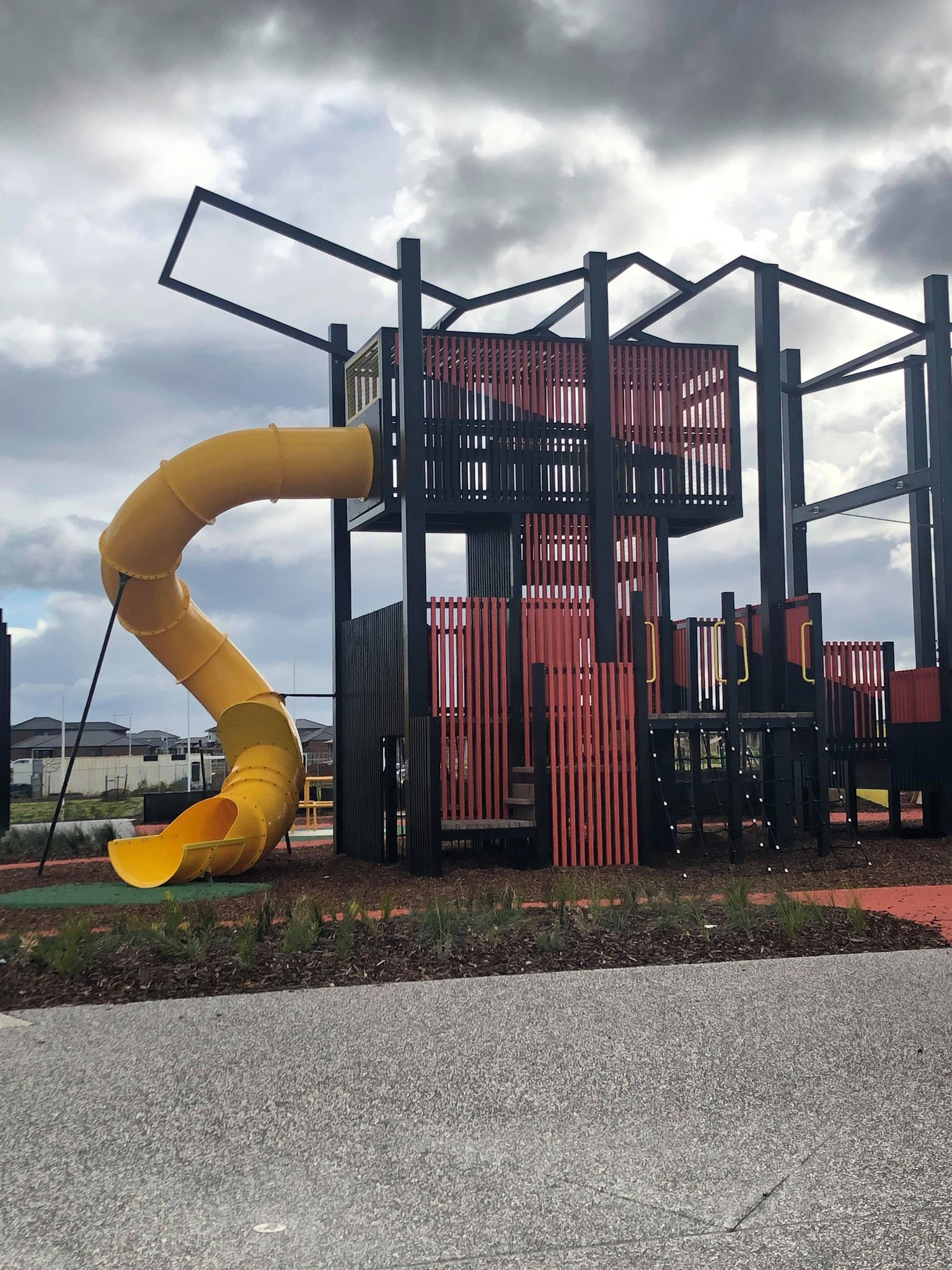 Barrabool park also has a water play area for hot days. The water play area can be activated by pumping or by using the 4-way seesaw!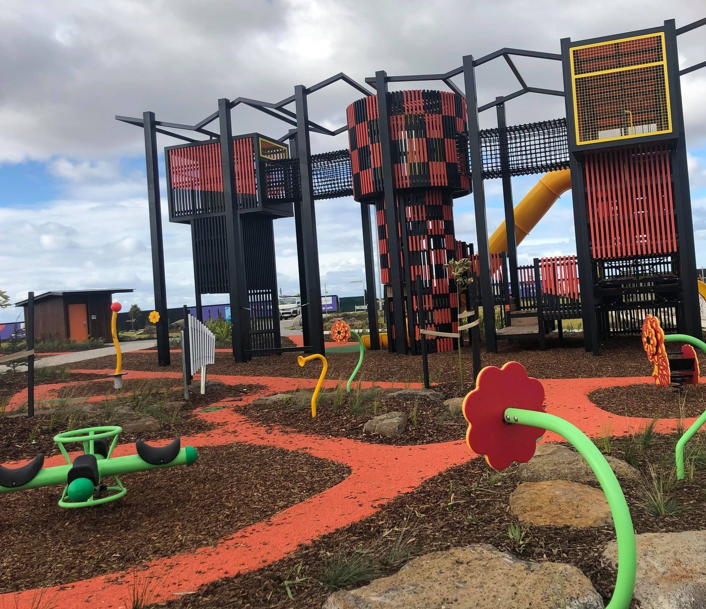 Barrabool Park also has 2 large flying foxes.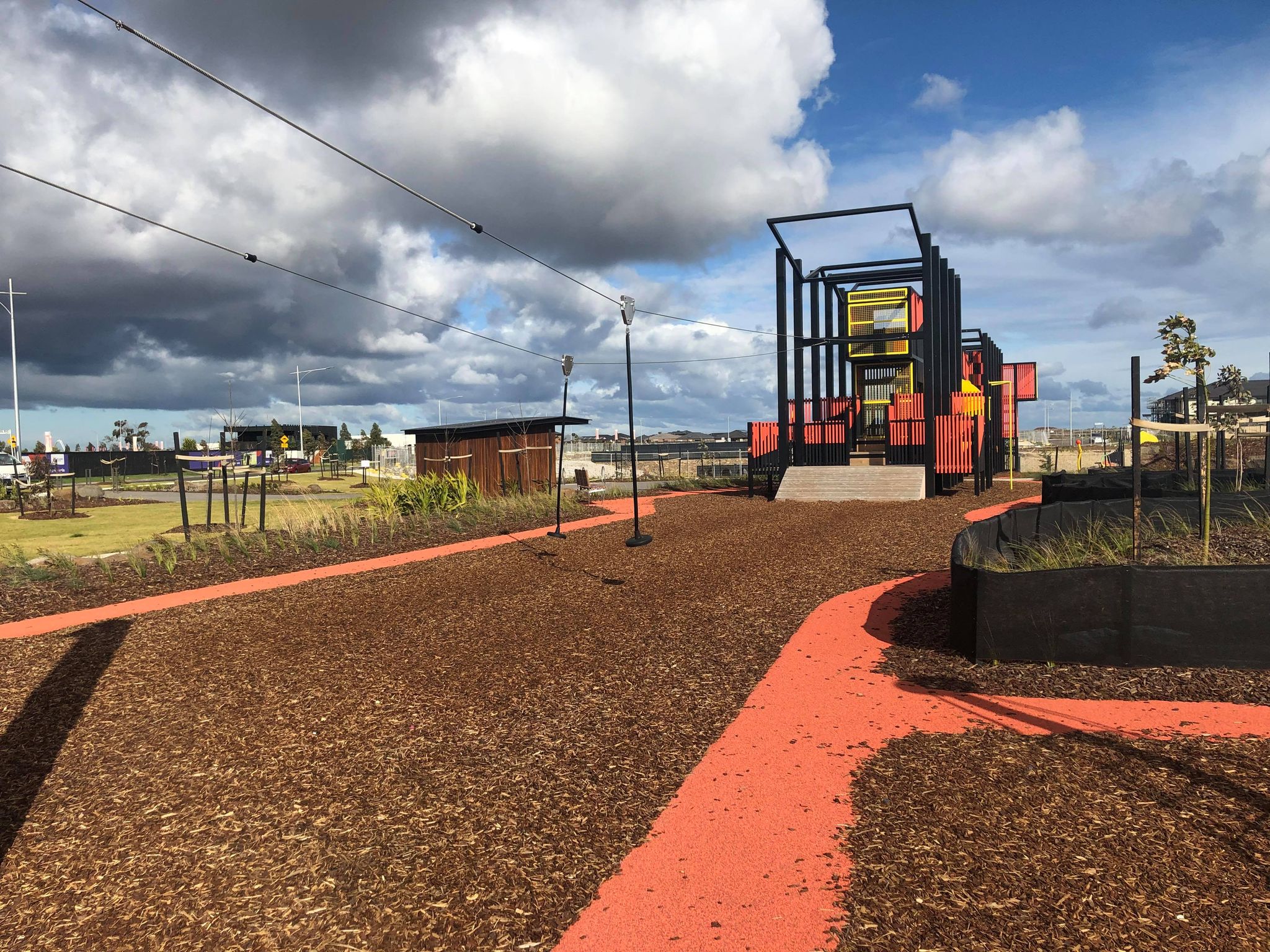 There's even a rock climbing wall to test your climbing skills on.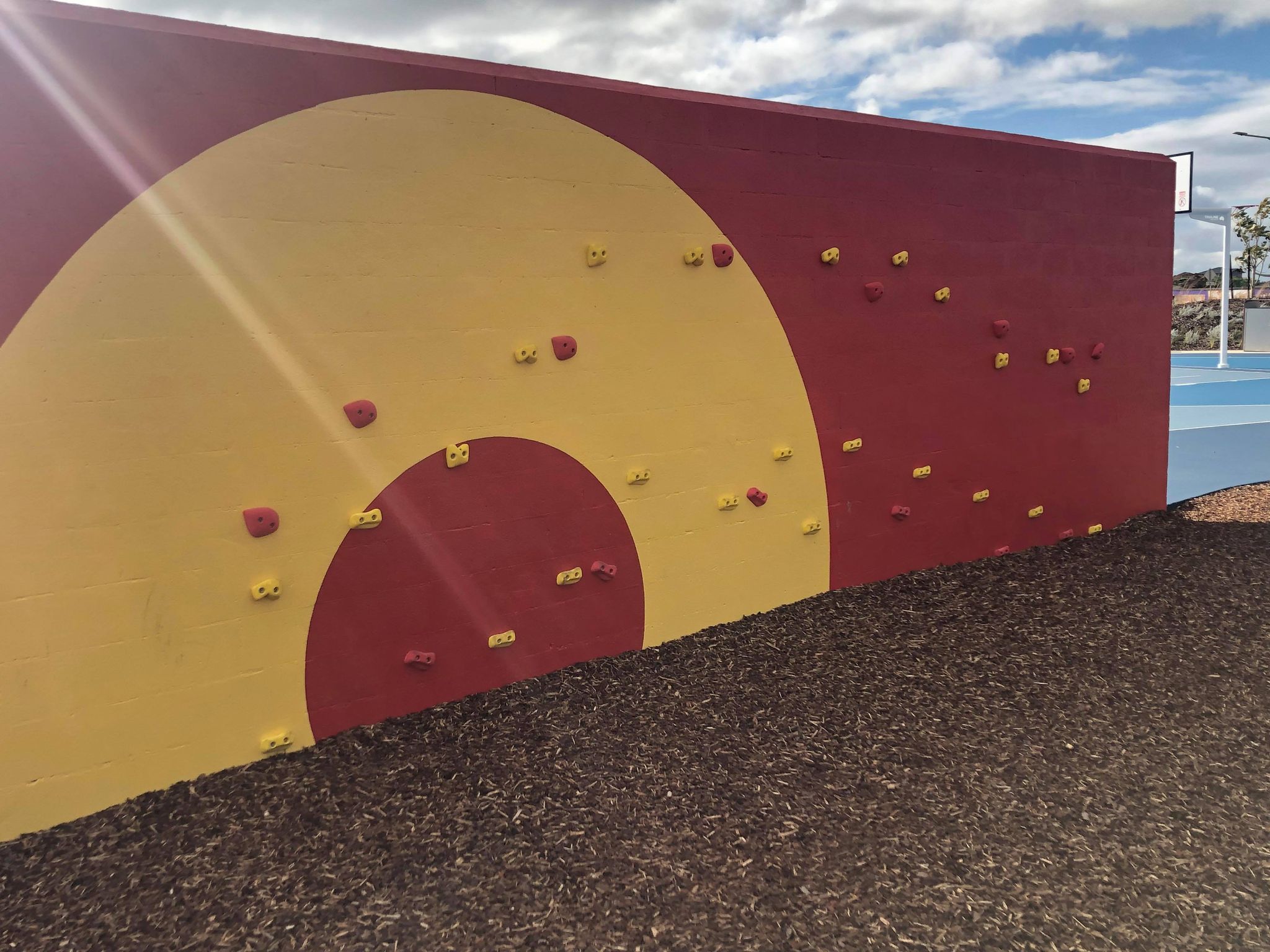 There is a large picnic area with BBQ facilities.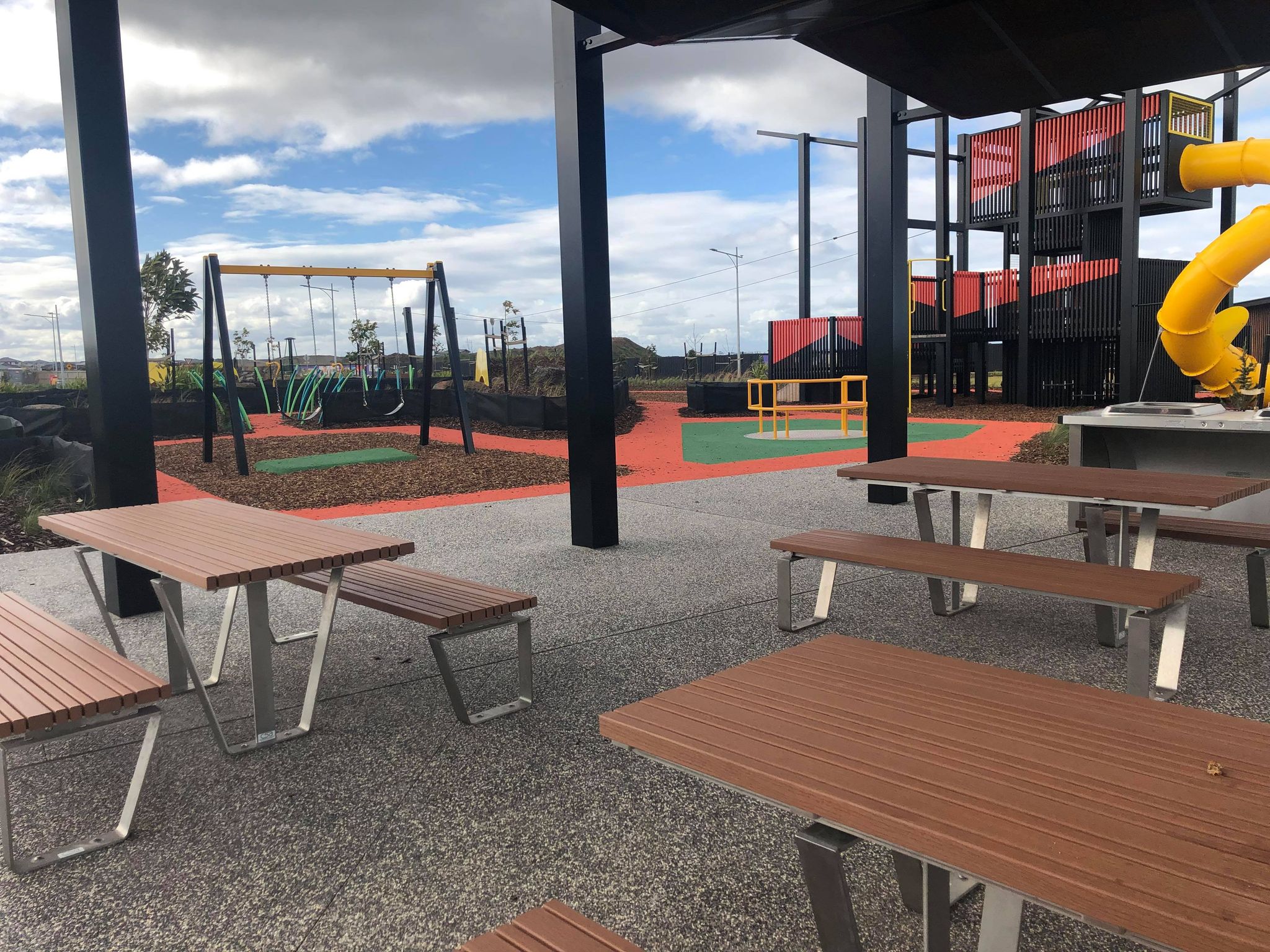 There's even a basketball court and a skate park for the older kids.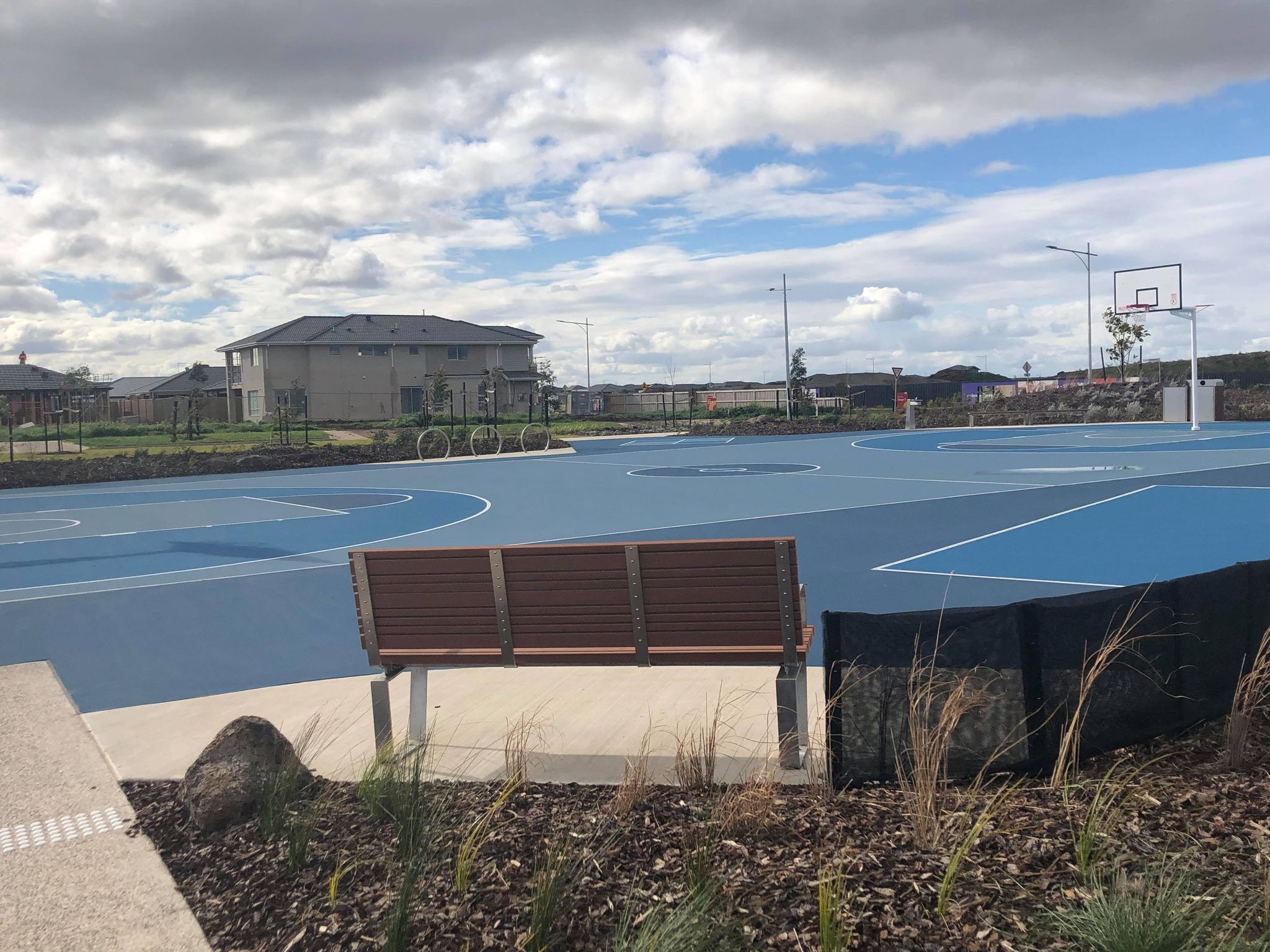 This park is currently one of Werribee's best kept secrets. I suggest heading down there before everyone else hears about it.
While my son is currently only 6 months and can't really play yet I can't wait to take him here when he's older.
Another great thing about this playground is its proximity to Cornerstone Estate. Cornerstone Estate is also home to 3 of Werribee's best and newest parks. So while you're there make sure you check out the other nearby parks.
Other great nearby playgrounds include:
Cornerstone Jumping Pillow: 383 Black Forest Rd, Werribee VIC 3030 (Approx 7-minute walk)
Safari Park Werribee: Grandvista Boulevard, Werribee 3030 (Approx 10-minute walk)
Raffles Walk Park:  The end of Grandvista Boulevard (Approx 16-minute walk)
Barrabool Park Location: Barrabool Boulevard Wyndham Vale