Safari Park Location: Grandvista Boulevard, Werribee 3030
Safari Park Werribee is located in the Cornerstone Estate. The Cornerstone Estate is home to 3 of Werribee's best Playgrounds!
The Safari Park was inspired by the Werribee Open Range Zoo was designed by PEET with a little help from Melbourne Playground expert Mamma Knows West.  Mamma Knows West really know their playgrounds so you know this park will have everything.
One of the main features of Safari Park is the huge 6.2-metre Giraffe Swing.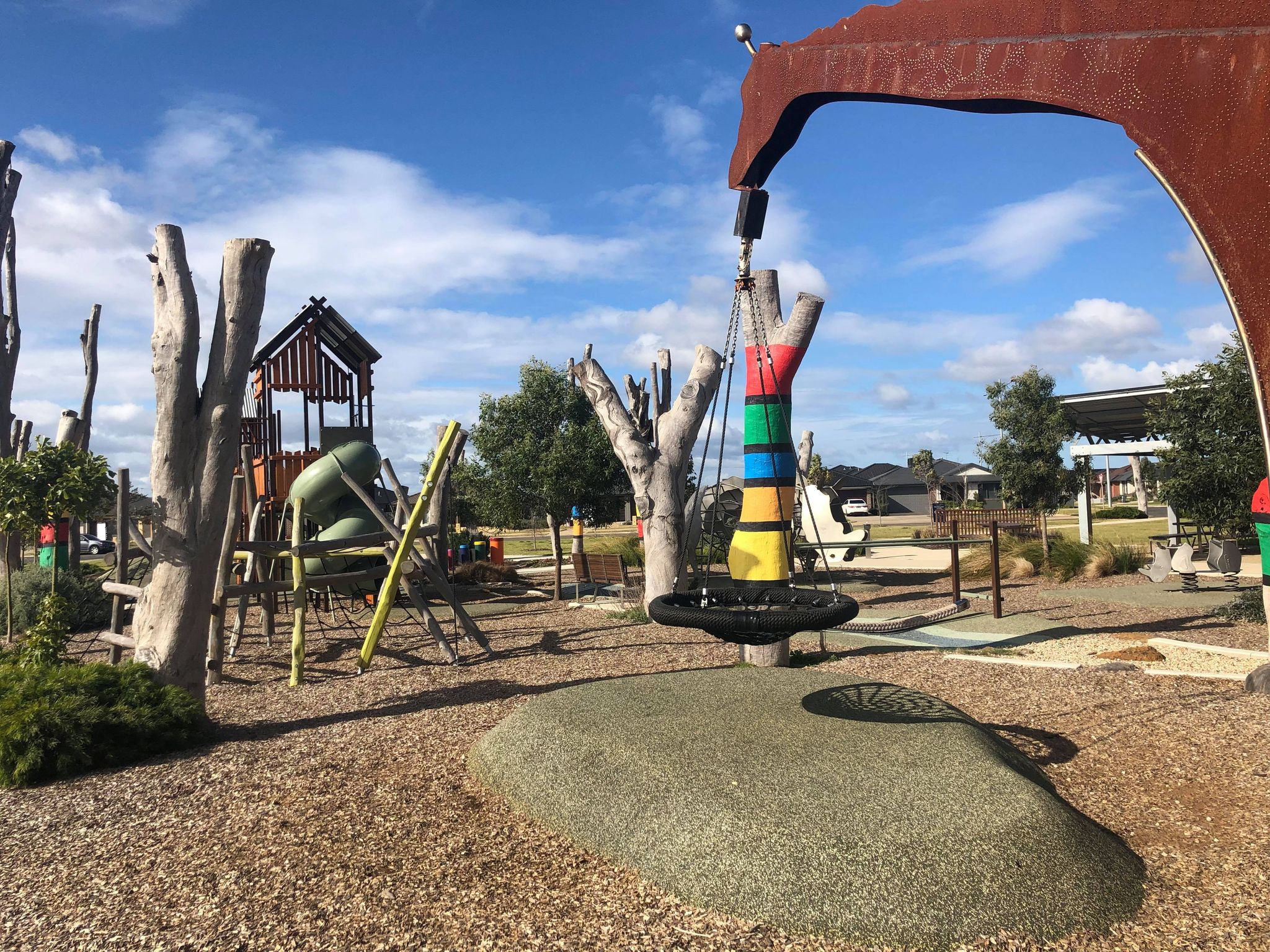 The Park also has lots of this to climb and a spiral slide to slide down. There's also a small slide for the little ones.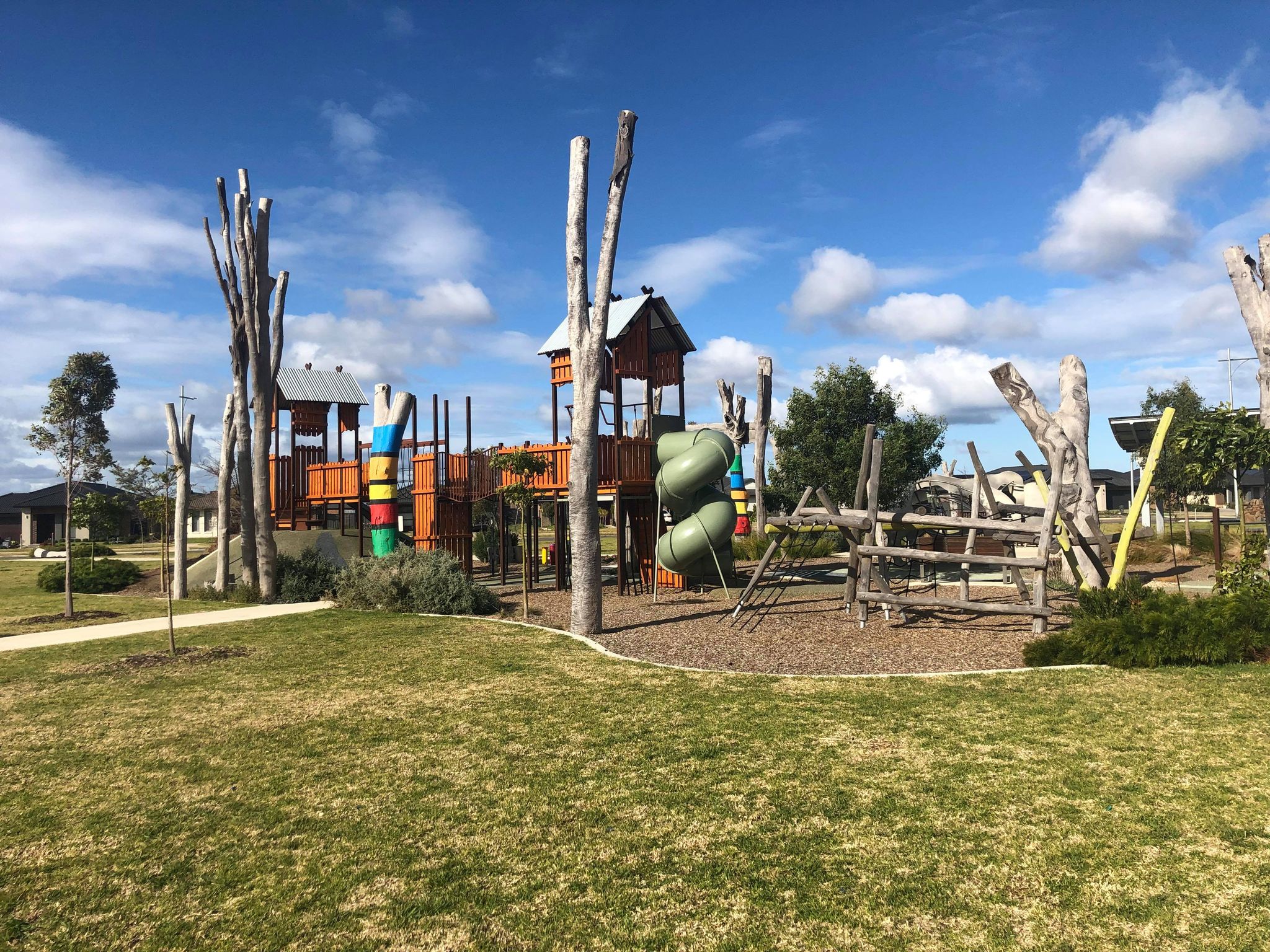 There are picnic areas but make sure you pack a hat and some sunscreen on a hot day because there isn't much shade.  There isn't a water play area or toilet BUT Barrabool Park is a short walk away and it has a water play area and a toilet.
While you're at Safari Park It's worth spending a morning or afternoon travelling between the playgrounds in and around the estate. Maybe even bring your bike because Cornerstone Estate has some great bike tracks.
Other great playgrounds near Safari Park:
Cornerstone Jumping Pillow: 383 Black Forest Rd, Werribee VIC 3030 (Approx 6-minute walk)
Barrabool Park Mambourin:  Barrabool Boulevard Wyndham Vale ( (Approx 10-minute walk)
Raffles Walk Park:  The end of Grandvista Boulevard (Approx 5-minute walk)