The Big Goose Moorooduc is a wonderful animal farm, complete with multiple play areas, free tractor rides, a corn maze, a water play area, a cafe, daily animal shows and a mini-golf area. The Big Goose is only 10 minutes from the centre of Mornington and only 1 hour from the Melbourne CBD.  The Big Goose is open every day during school holidays otherwise it is open Wednesdays to Sundays during terms 1 & 4 and is open Thursdays to Sundays during terms 2 & 3.
Attractions at The Big Goose Moorooduc
If your kids love animals they will never want to leave. There are so many things to do at this beautiful farm. Make sure you don't miss out on the 1o minute tractor ride. The tractor ride will take you around the farm and you will be able to see animals  that you can't see in the other parts of the farm like bulls and horses.
A corn maze
Tractor rides around the Farm
A water play area
Adventure park
Mini-golf course
Pirate Ship playground
Sandpits
Animal shows
A wildlife park and a petting zoo full of animals, to feed, cuddle and interact with
Cafe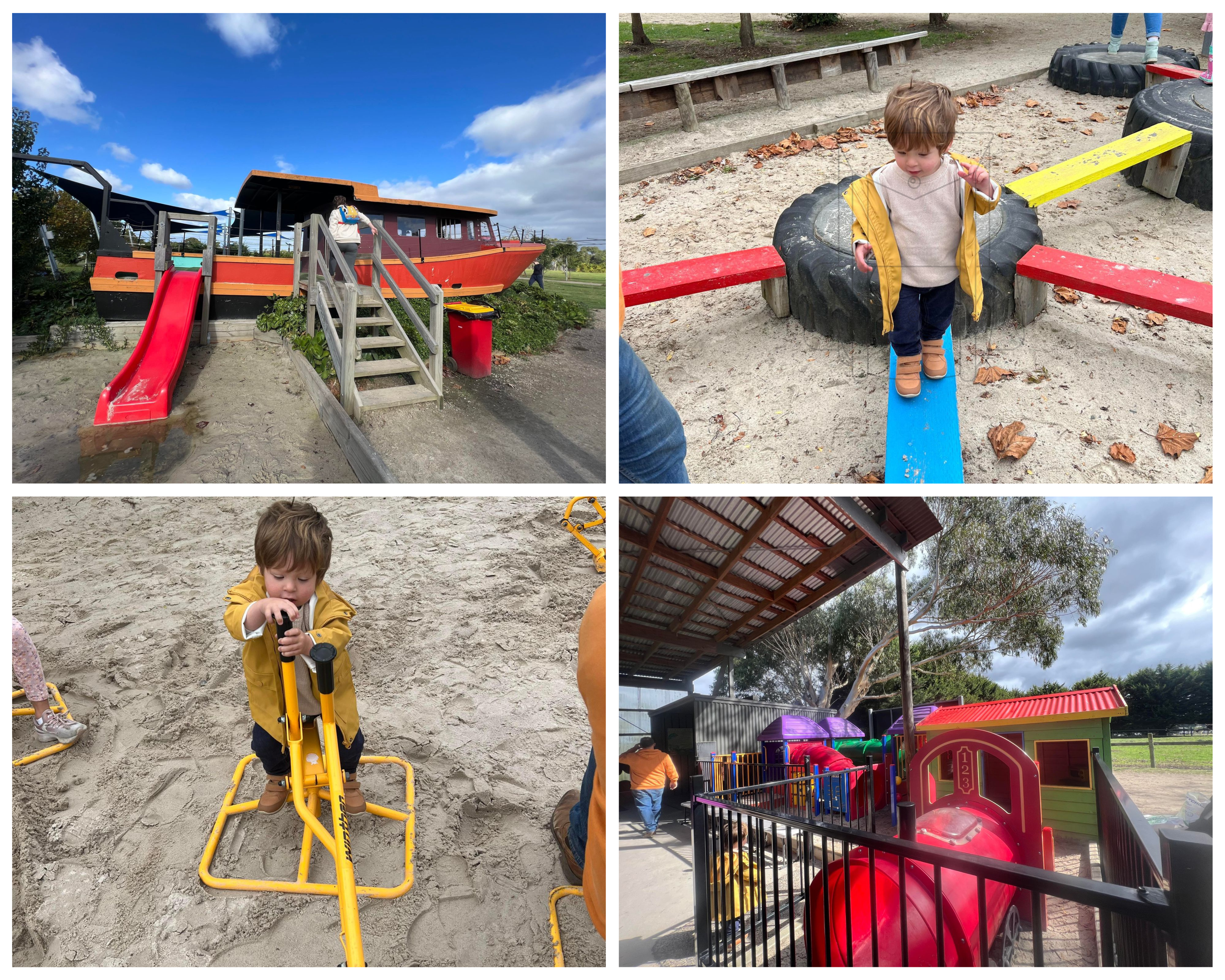 Animals at The Big Goose Moorooduc
There are so many different animals at The Big Goose to interact with.  You can feed most of the animals at the farm (apart from dingos and reptiles of course) just make sure you buy food when you enter. The wildlife park is home to kangaroos, wallabies, pademelons and a beautiful deer. These are probably the stars of the show. The kangaroos and wallabies are incredibly friendly and will approach you if you have food, one even jumped into my sister's lap. The deer is beautiful. You can feed the deer but it is a little shy. Here are some of the animals you will see at The Big Goose animal farm and wildlife park:
Wombats
Wallabies.
Pademelons.
Kangaroos.
Emus.
Deer.
Sheep.
Horses.
Dingoes.
Lots of birds like cockatoos and of course geese.
Guinea Pigs.
Rabbits.
Lambs.
Reptiles.
Cows.
Bulls.
Donkeys
Alpacas.
And many many more.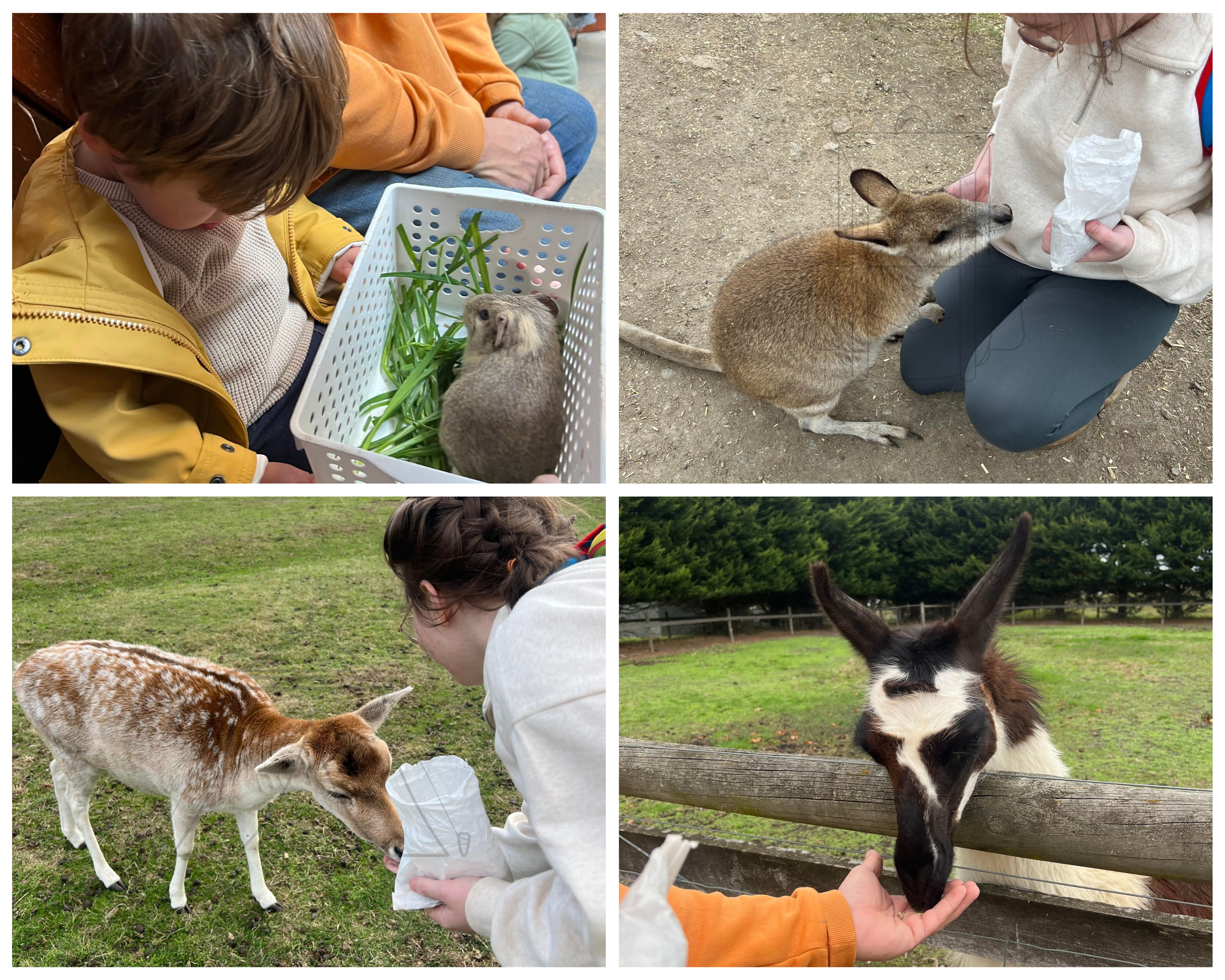 Is The Big Goose Pram and Wheelchair Friendly?
Yes, some people bring prams, mobility scooters and wheelchairs but remember it can be rocky and there will be a lot of animal poo around so maybe clean your pram wheels afterwards.
Facilities 
Toilets.
Cafe.
Baby change facilities.
lots of parking.
Birthday party facilities.
Attractions Near The Big Goose:
After The Big Goose, I also recommend the following places:
The Funky Farm  (make sure to book first)
Benton Rise Farm
Rain Hayne & Shine Farmyard'
Address:
233 Mornington-Tyabb Rd, Moorooduc VIC 3933