Pacific Werribee, or "The Werribee Plaza" as the locals still call it has come a long way in recent decades. It has more than doubled in size quite in the last few years.
It now hosts an extensive range of stores and for many Werribee locals. Since increasing in size it has made trips to Highpoint in Maribyrnong less essential than it used to be for good shopping.
History of Pacific Werribee & The Werribee Plaza
Pacific Werribee is located at 250 Heaths Road, Cnr Derrimut Rd, Hoppers Crossing VIC 3029 and was first opened in 1985.
A lot of great stores, restaurants and bars have come and gone over the years with some notable alumni including Toys R Us, World 4 Kids, Baby Target, GAME, Surf Dive 'N' Ski, Nutshack, Spoils, Ted's Camera Store, What's New, Howard's Storage, Harris Scarfe, EzyDVD, Tucker Bag, Sanity, Rainbow Park play centre,  the notorious VOLT nightclub and before Volt it was Blazer's nightclub.
As we are heading into 2021 and a few stores have closed down in 2020 due to COVID-19 lockdown, here's a guide to what's currently available at Pacific Werribee Shopping Centre (in alphabetical order). I hope to update this article in the future if any shops close down so that there's still some historical photos of the shopping centre that will be fun to look back on in the future. The photos taken for this article were taken in late December 2020 and this list is based on the current store directory on the Pacific Werribee website, plus a few that seemed to be missing.
101 Quick Cuts
Cheap hairdressers located halfway between Myer and Target. You can get an affordable haircut if you don't mind getting one in front of passers-by.
Adairs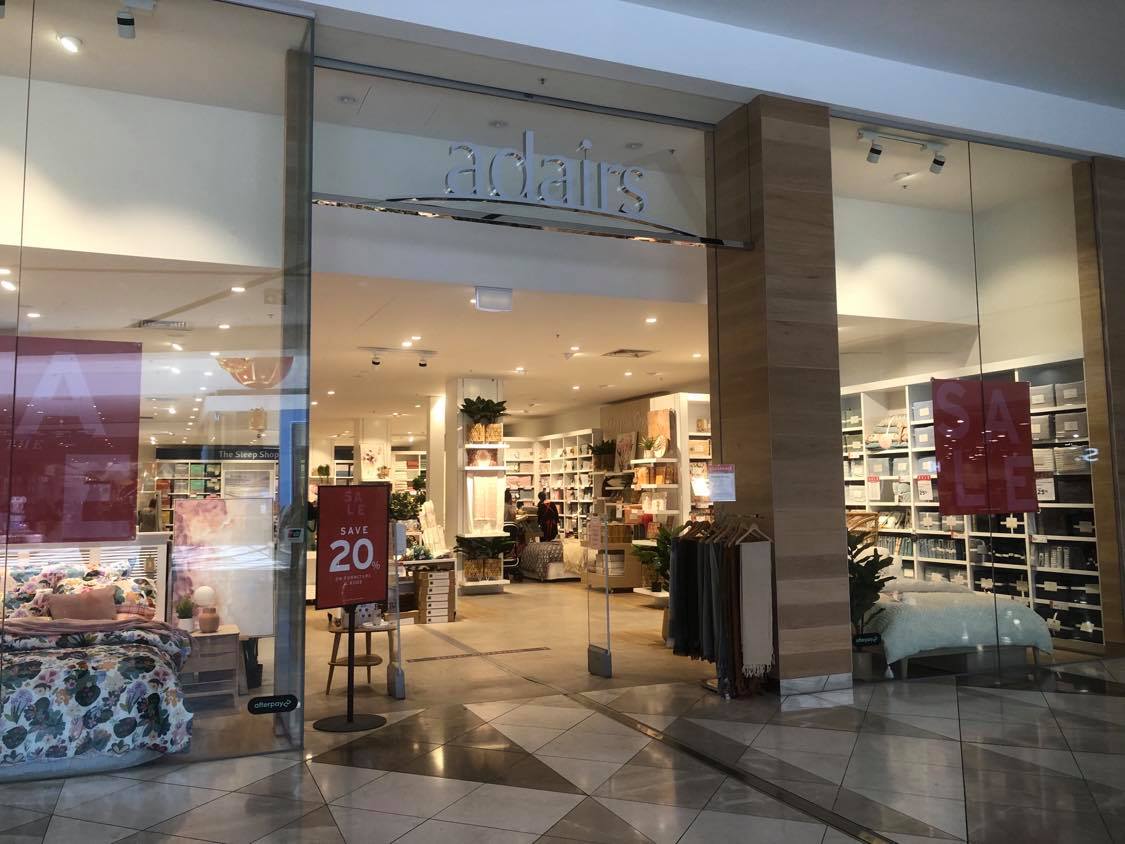 This homewares store is located close to Target and the multi-level carpark. Adairs sells cushions, homewares, bed linen, throws, rugs, home decor and more.
Adairs Kids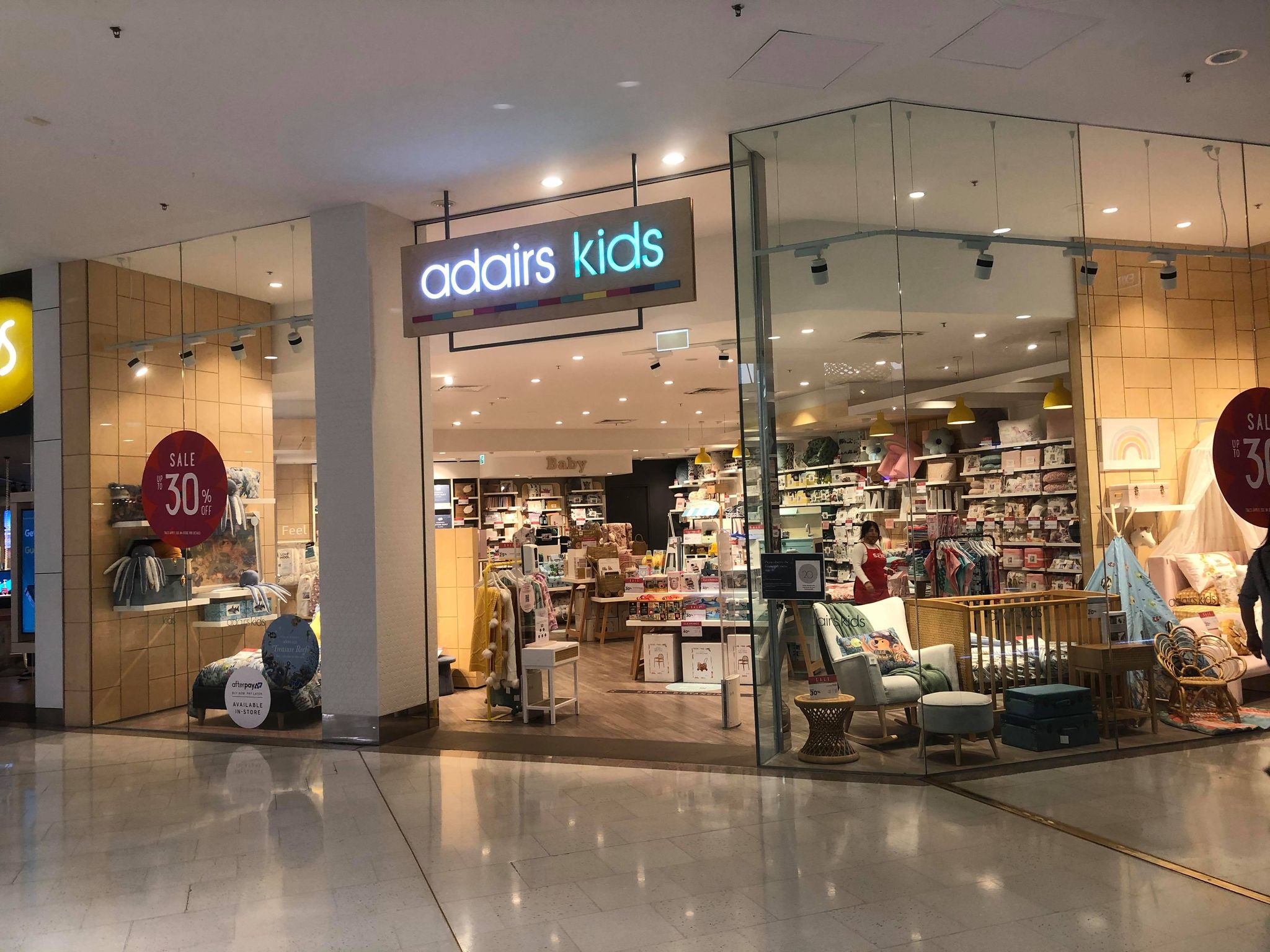 Adair's Kids sells nursery linen, kids bed linen, rugs, and children's room decor.
Ajisen Ramen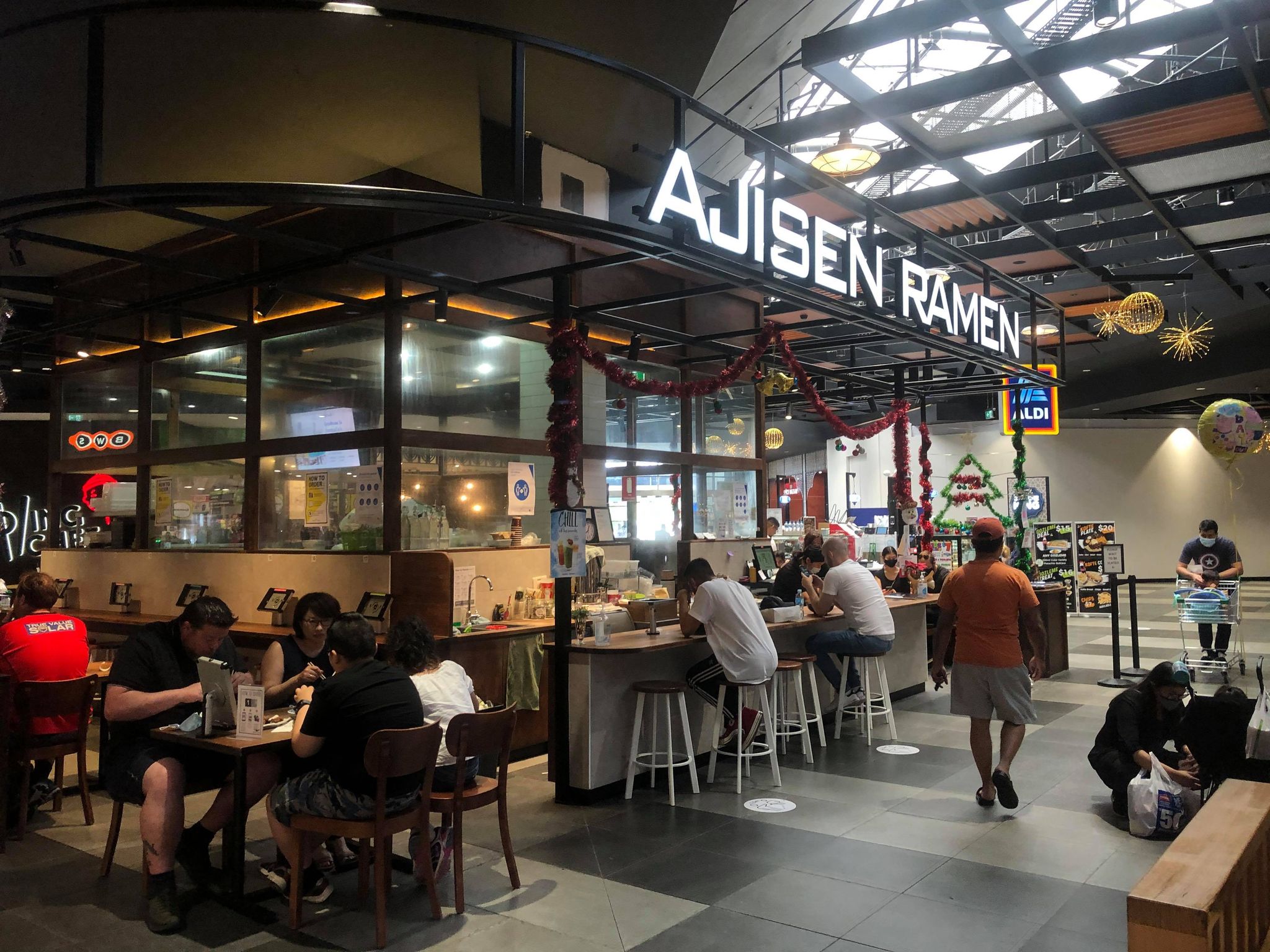 Ajisen Ramen is a Japanese food franchise, they sell a variety of teas, bento boxes and ramen bowls. Ajisen Ramen is located in between Woolworths and Aldi.
Aldi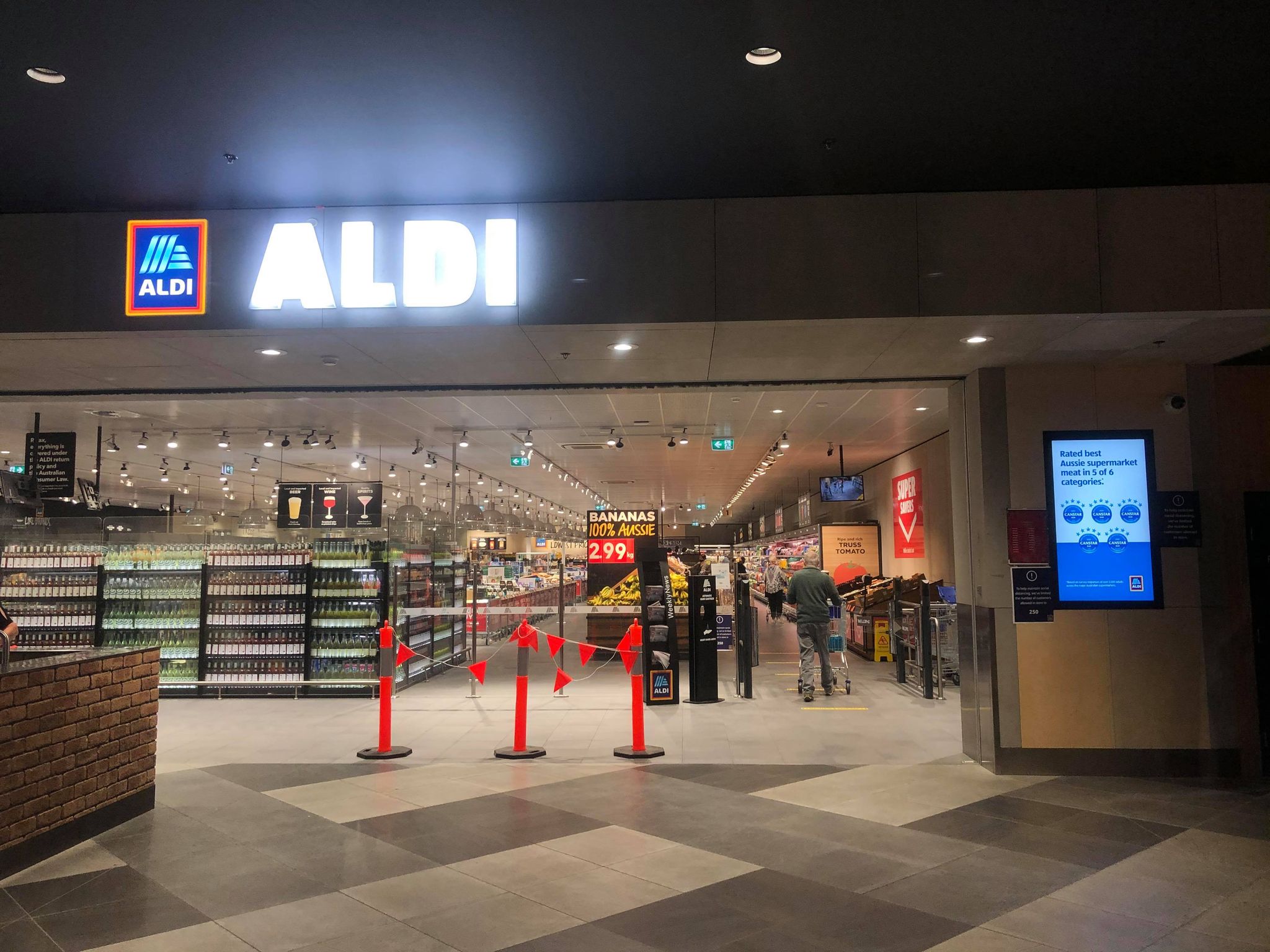 Located next to the fresh fruit market and Woolworths, the addition of an Aldi store to Pacific Werribee has been a godsend for cheap groceries and their great promotions.
American Express Currency Exchange
A kiosk for exchanging foreign currency.
Angus & Coote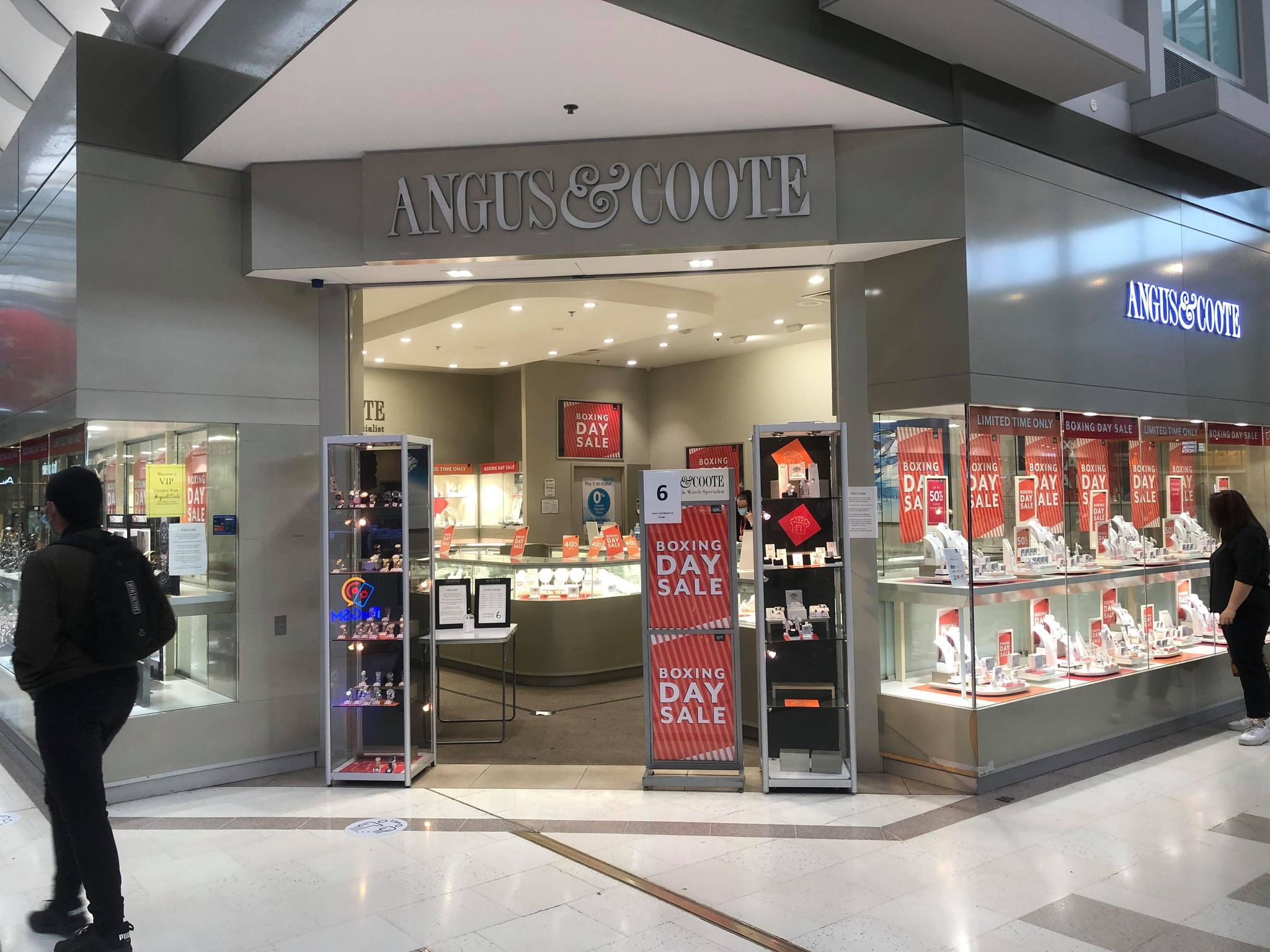 Angus & Coote is an Australian Jewelry store. They sell gold, silver and diamonds.
ANZ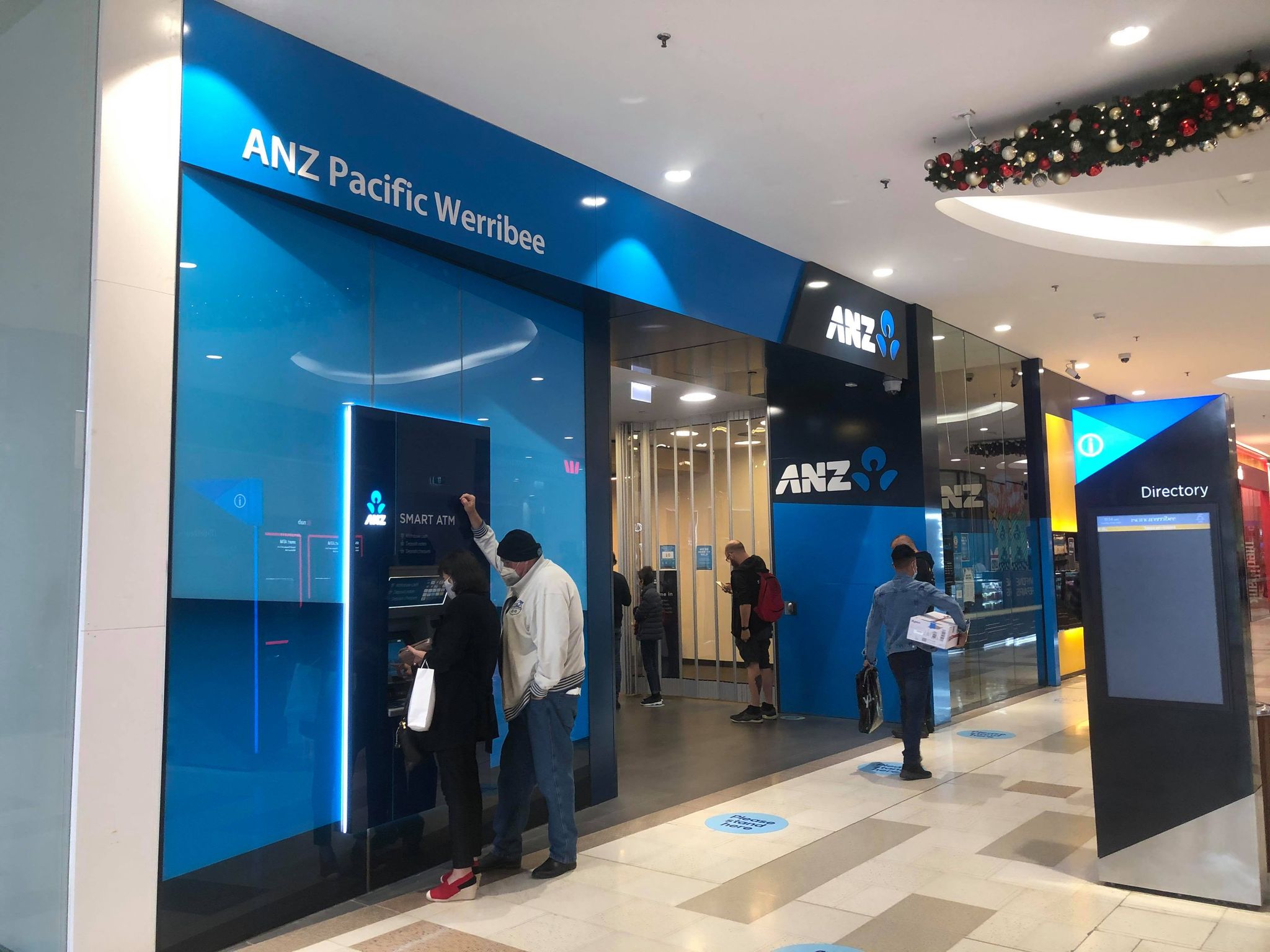 The ANZ bank is near the other banks on one side of the Urban Diner end of Pacific Werribee.
Audika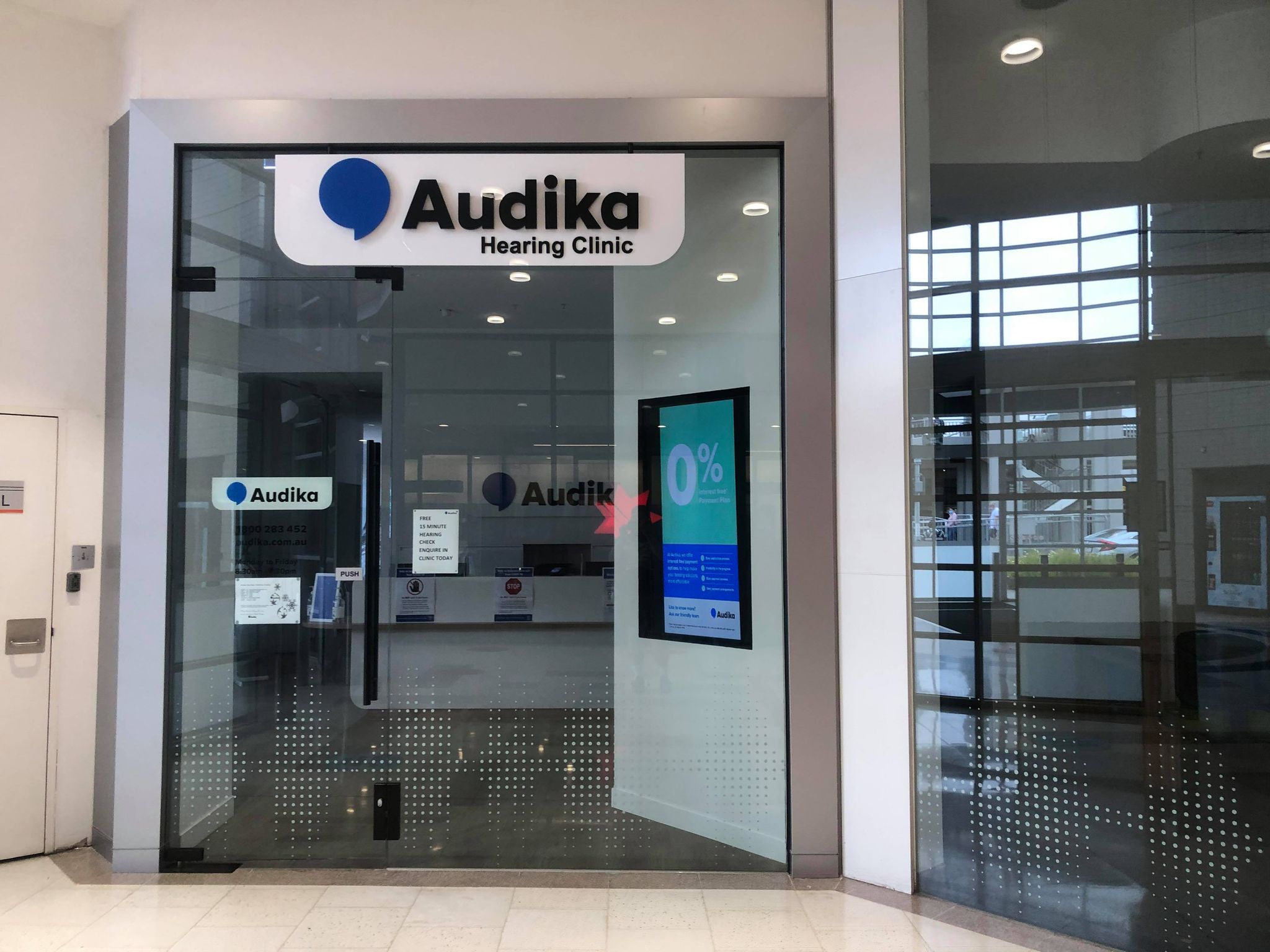 This is a hearing centre where you can get hearing aids and get tested for other various auditory issues.
Australia Post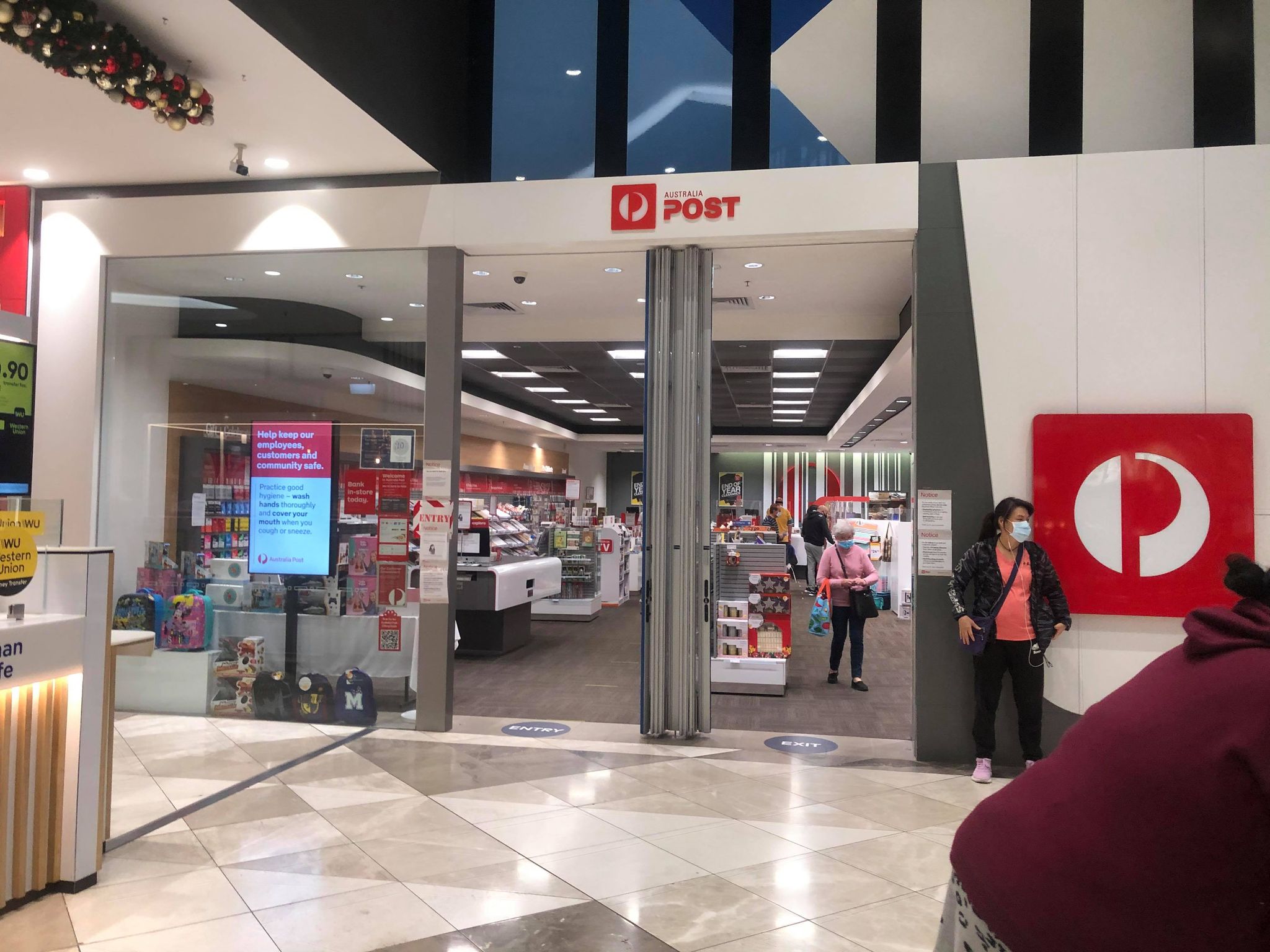 This store is located near the Urban Diner entrance near the banks. Just be careful when you go, as this Australia Post can get very busy.
Australian Skin Clinics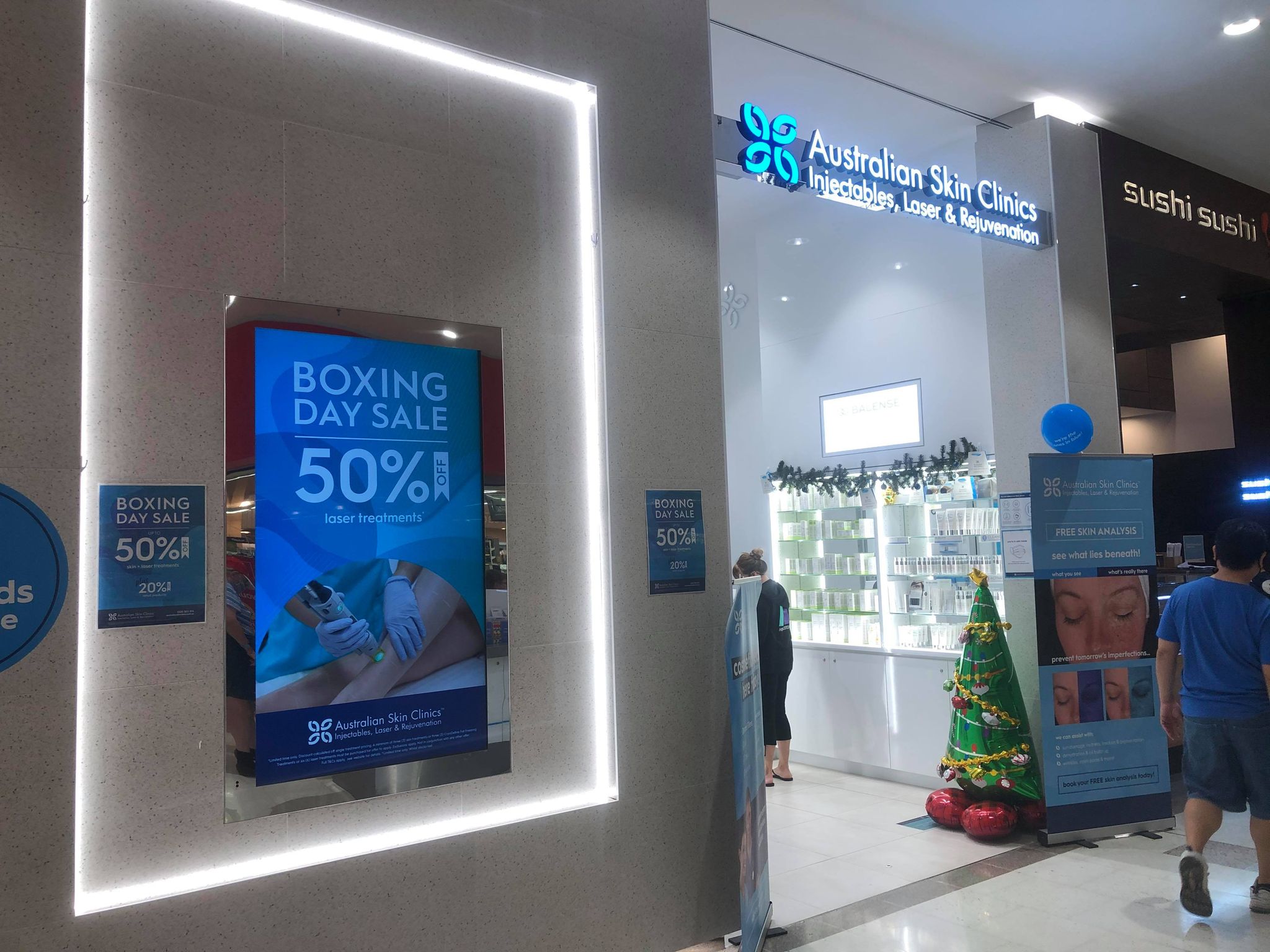 They do all kinds of cosmetic skin treatments like dermal fillers, anti-wrinkle injections, lip fillers and laser hair removal.
Autograph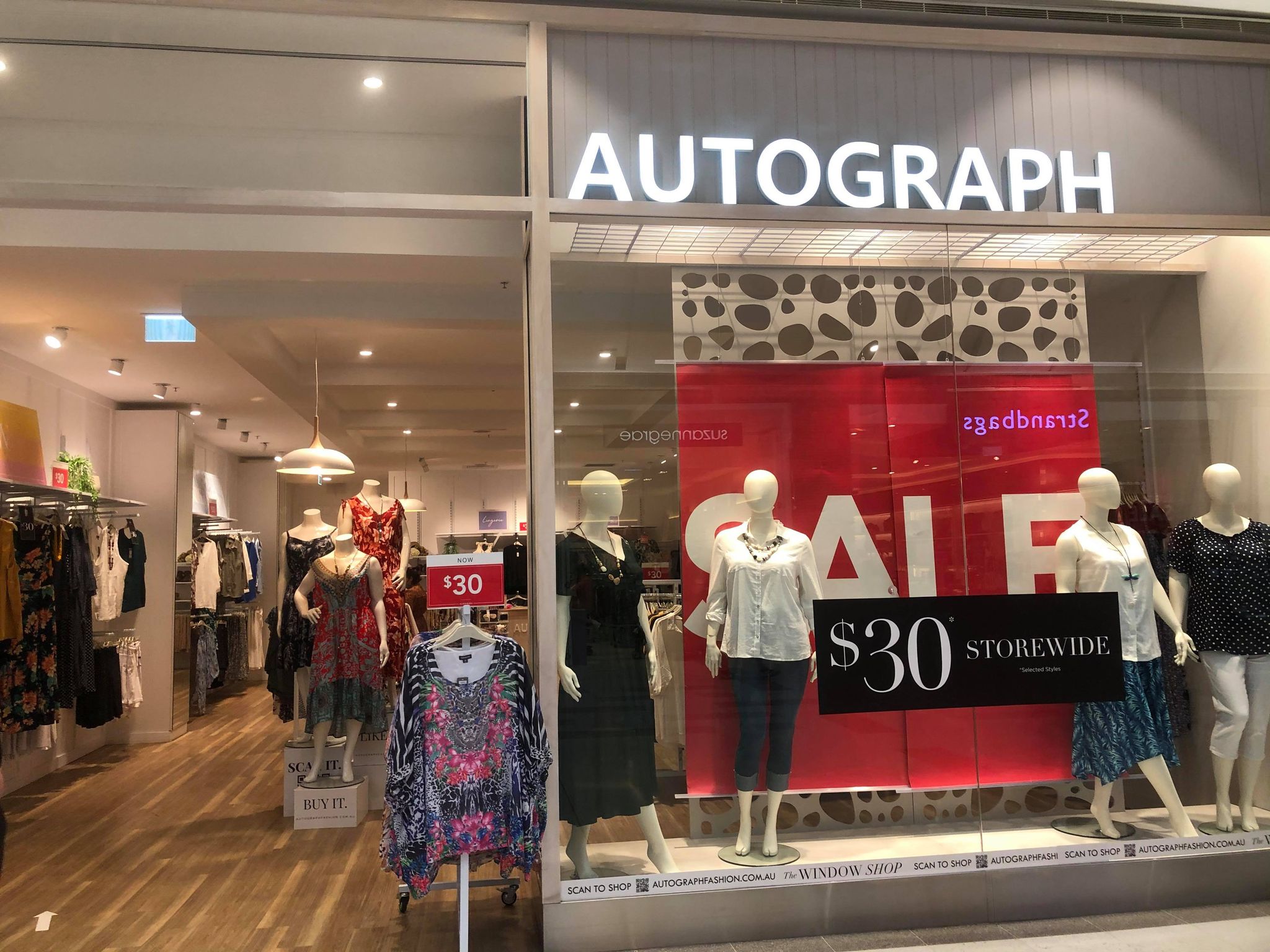 This is a plus-size women's clothing store.
Ba'get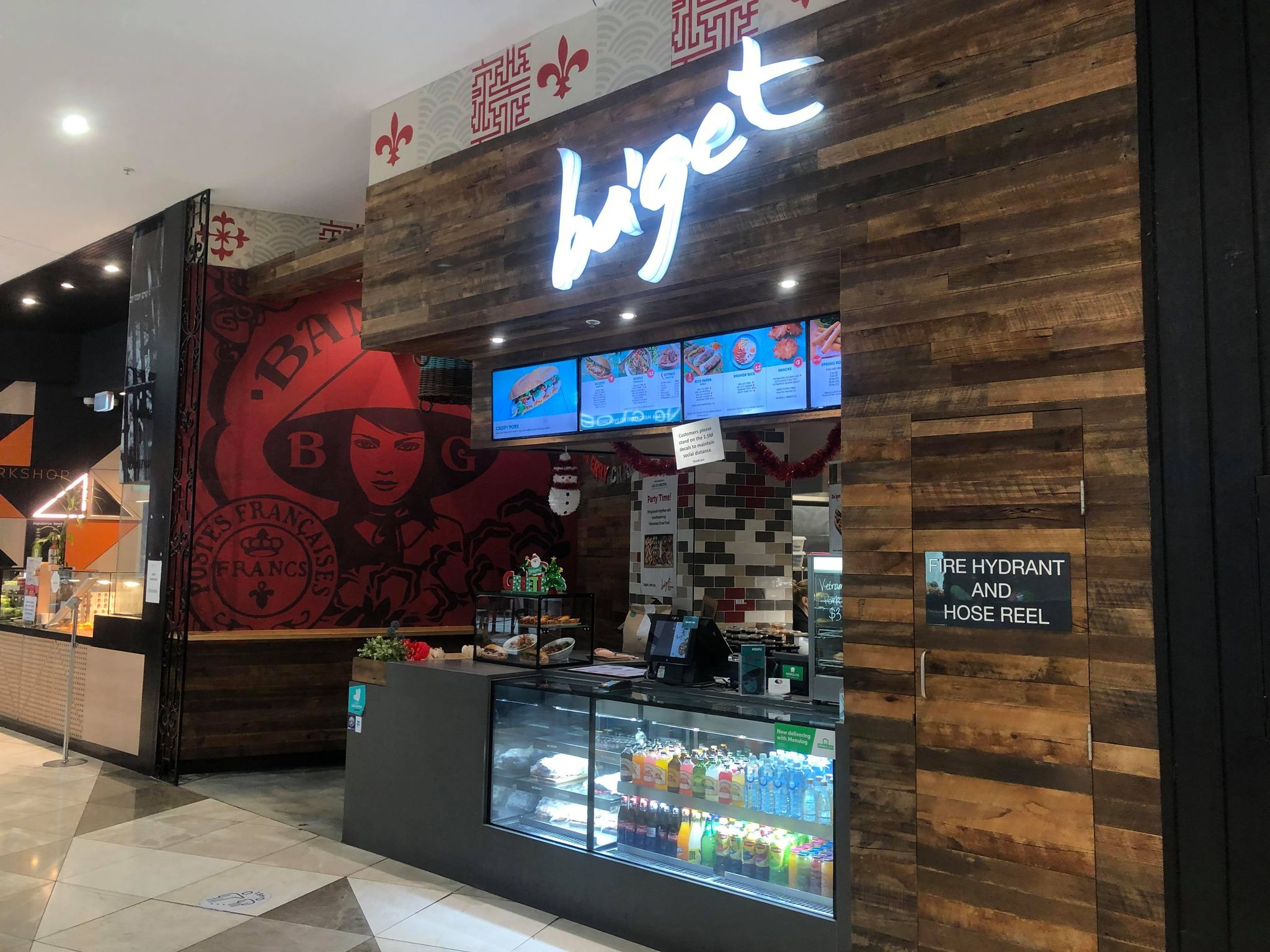 Vietnamese takeaway restaurant. Make sure you try their vermicelli noodle bowls, Banh Mi or rice paper rolls.
Bad Workwear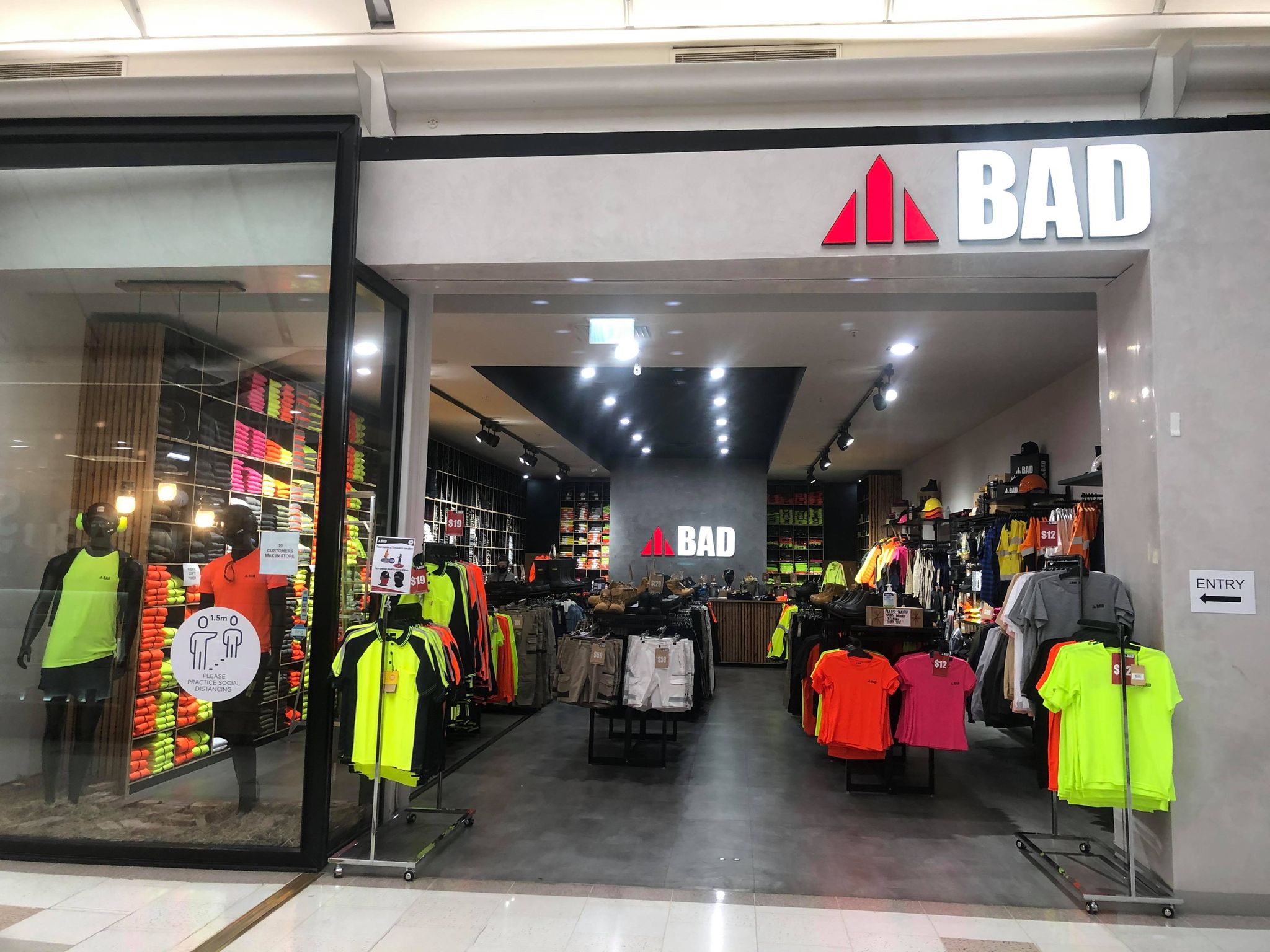 Bad Workwear sells premium quality workwear for tradies. It is located between Target and Big W.
Bakers Delight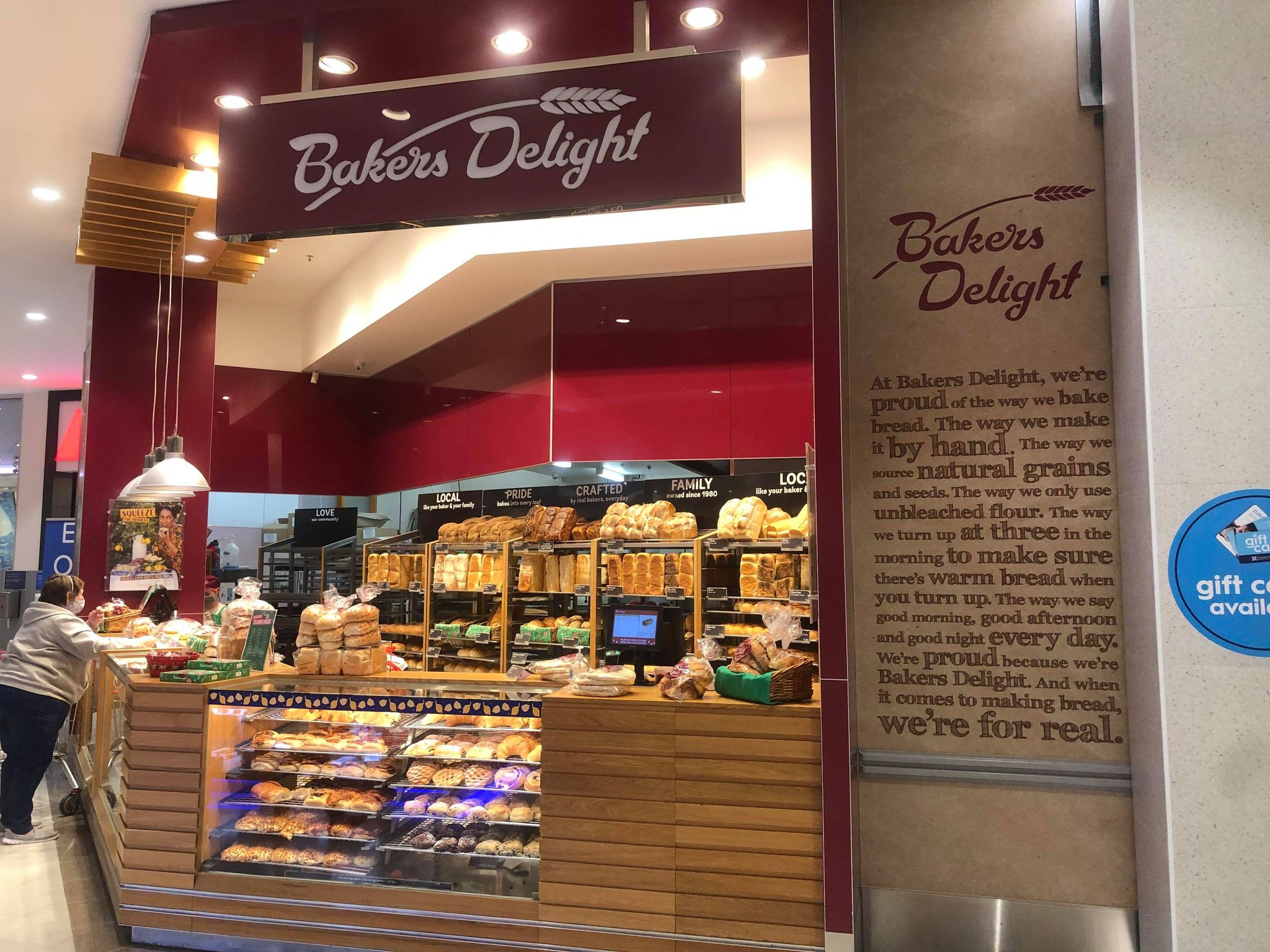 This bakery is located near the side entrance of Kmart, opposite Coles.
Bank of Melbourne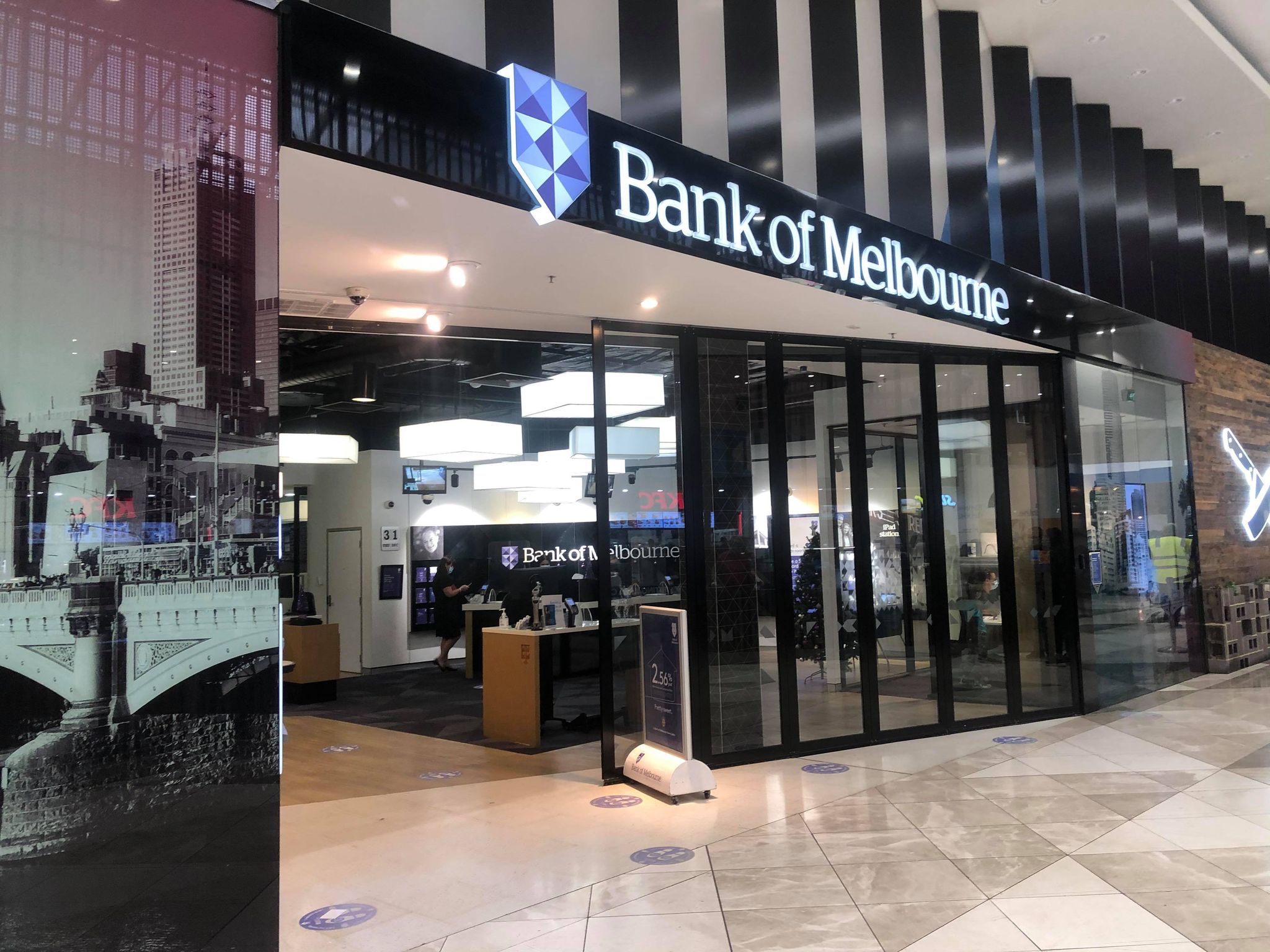 Another Australian bank, this is located near ANZ and all the other banks.
Beauty & Brow Parlour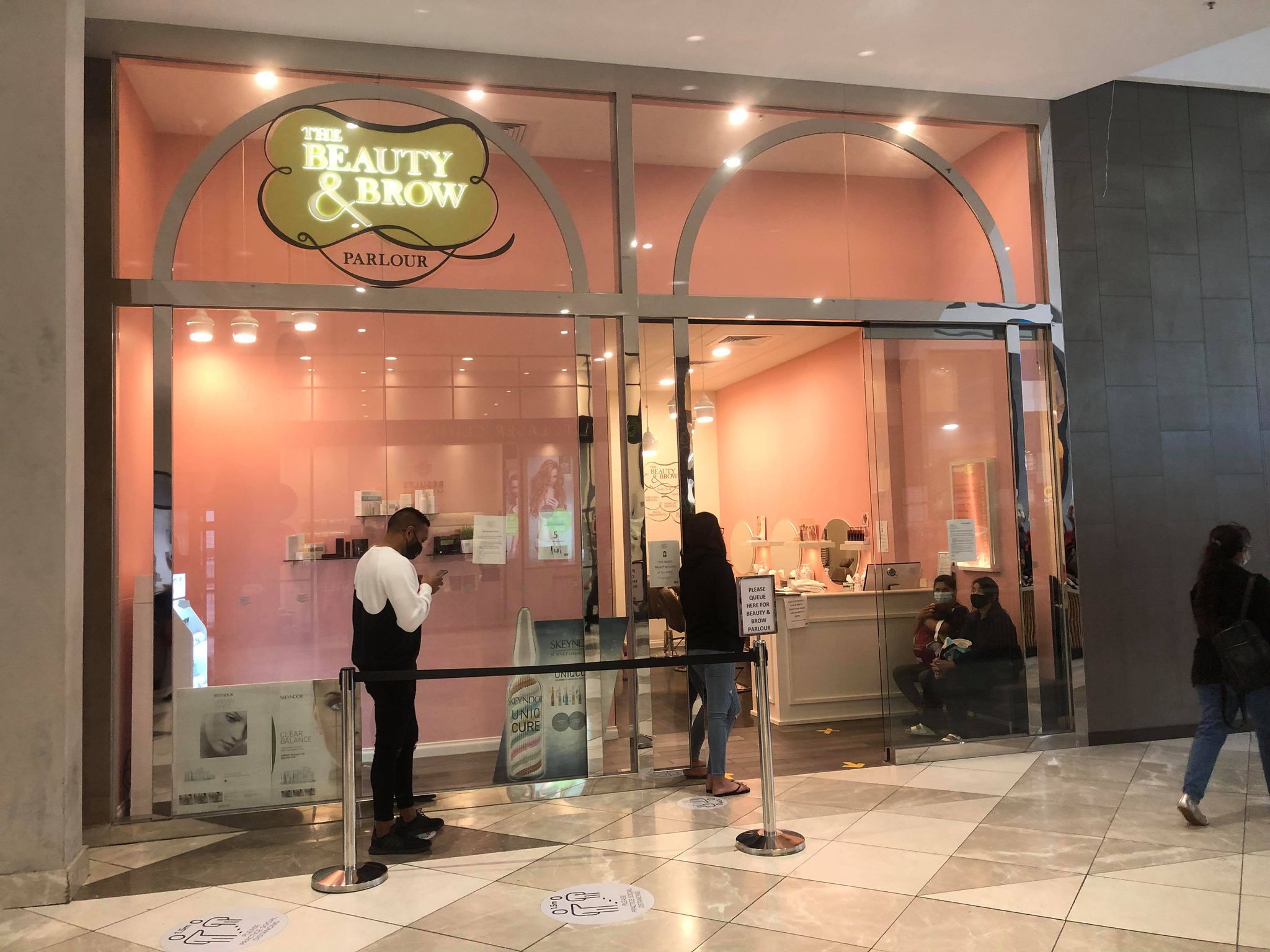 This salon is located near Target. If you want to get your eyebrows threaded or waxed you do not need to book. They accept walk-ins. You only need to make a booking if you need something more time-consuming like eyelash extensions. Try to go early or on a weekday during the day if you can. This place can get very busy and you can find yourself waiting for a while
Beauty 4 Life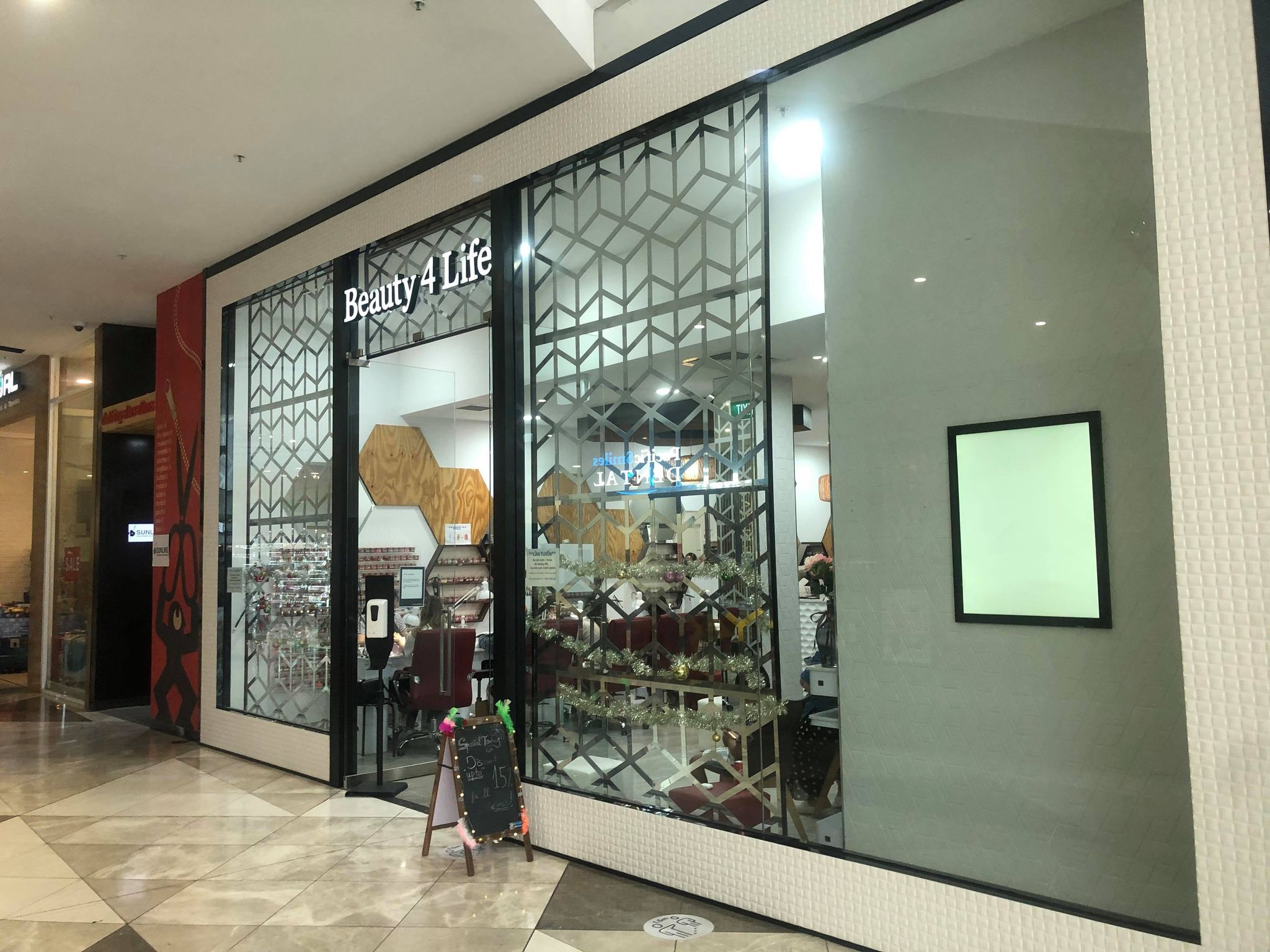 Beauty 4 Life is a nail and beauty salon. They specialise in nails but they also offer waxing, teeth whitening, massages, cosmetic tattoos and more. They have 3 other locations. (Altona gate, Keilor Central and Deer Park)
Beauty on Earth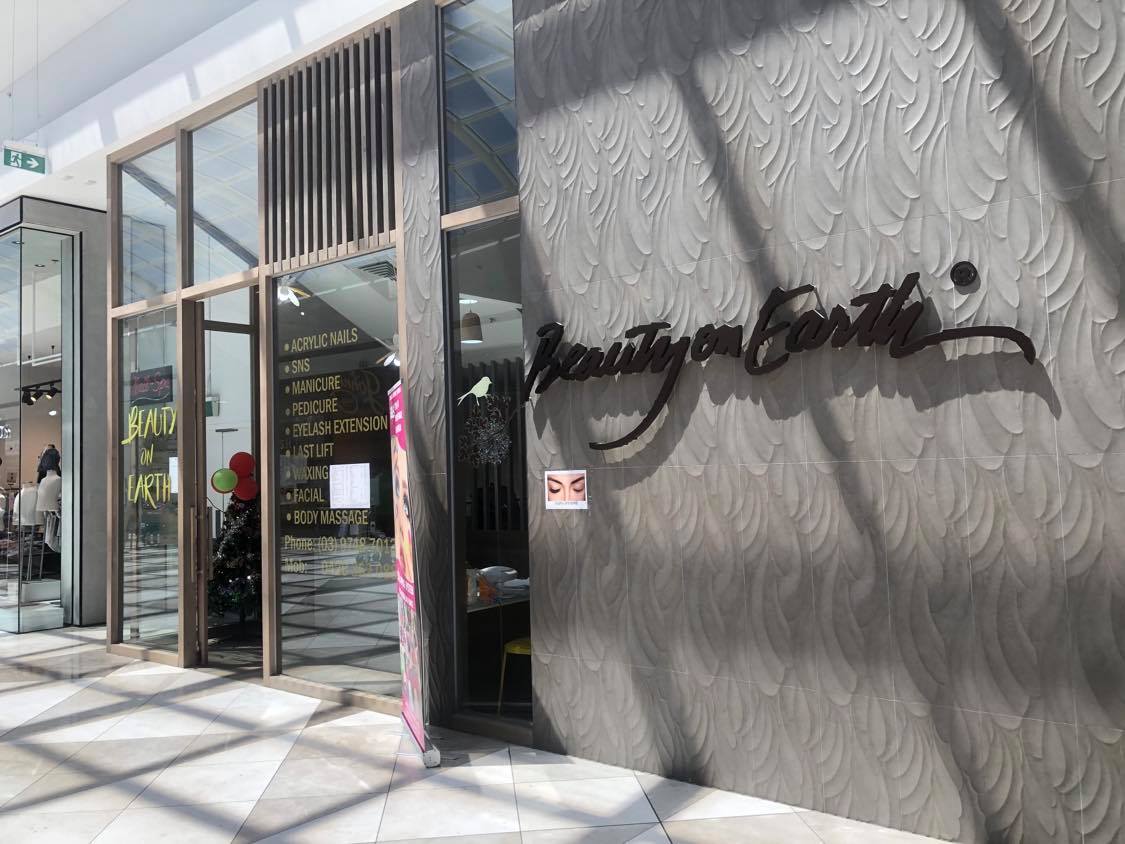 Beauty on Earth is a beauty salon offering spa treatments, massages, facials, spray tans and more.
Bed, Bath N' Table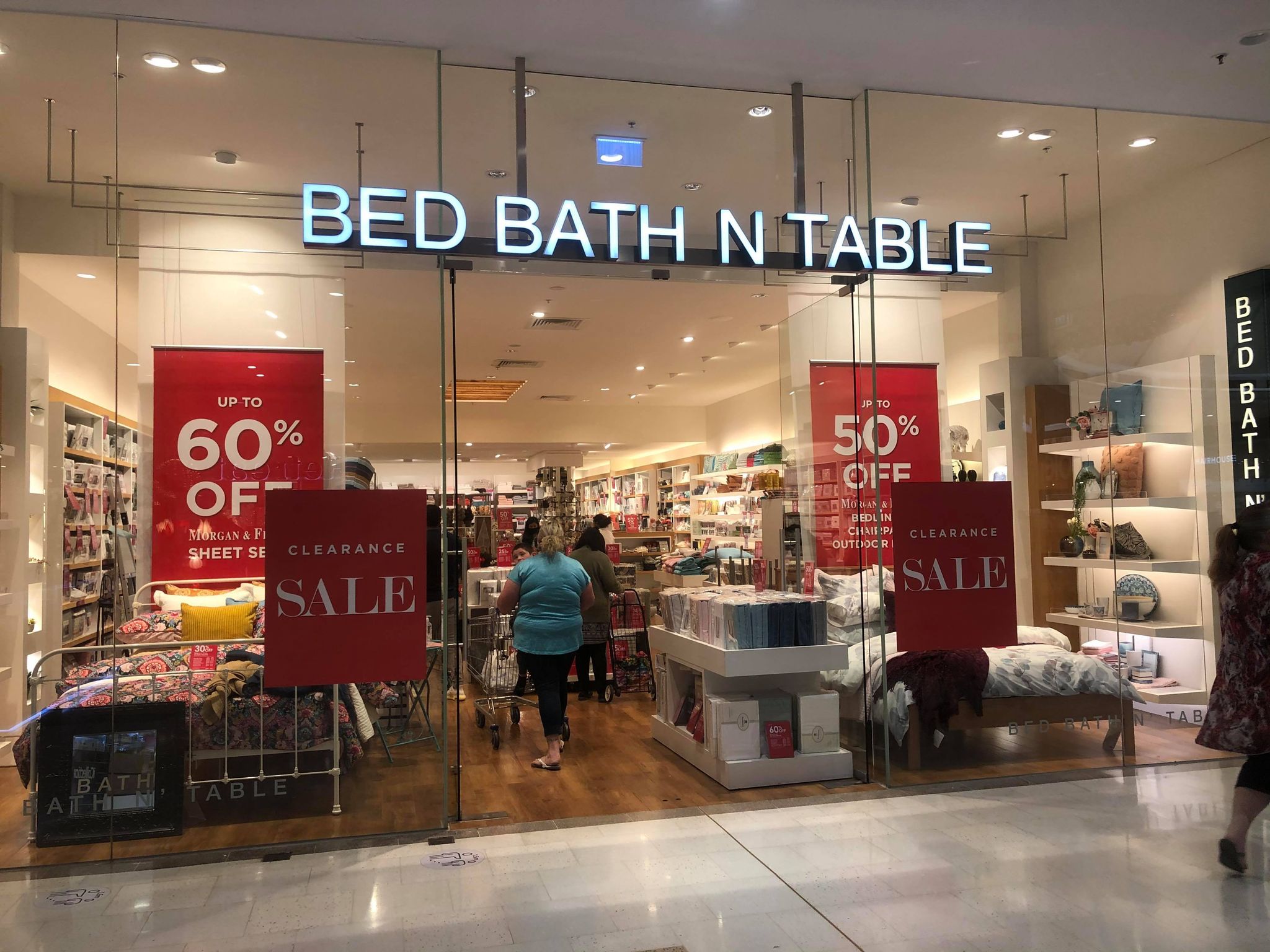 Bed, Bath N' Table is a homeware store known for its high-quality bed linen, cushions and home decor.
Best & Less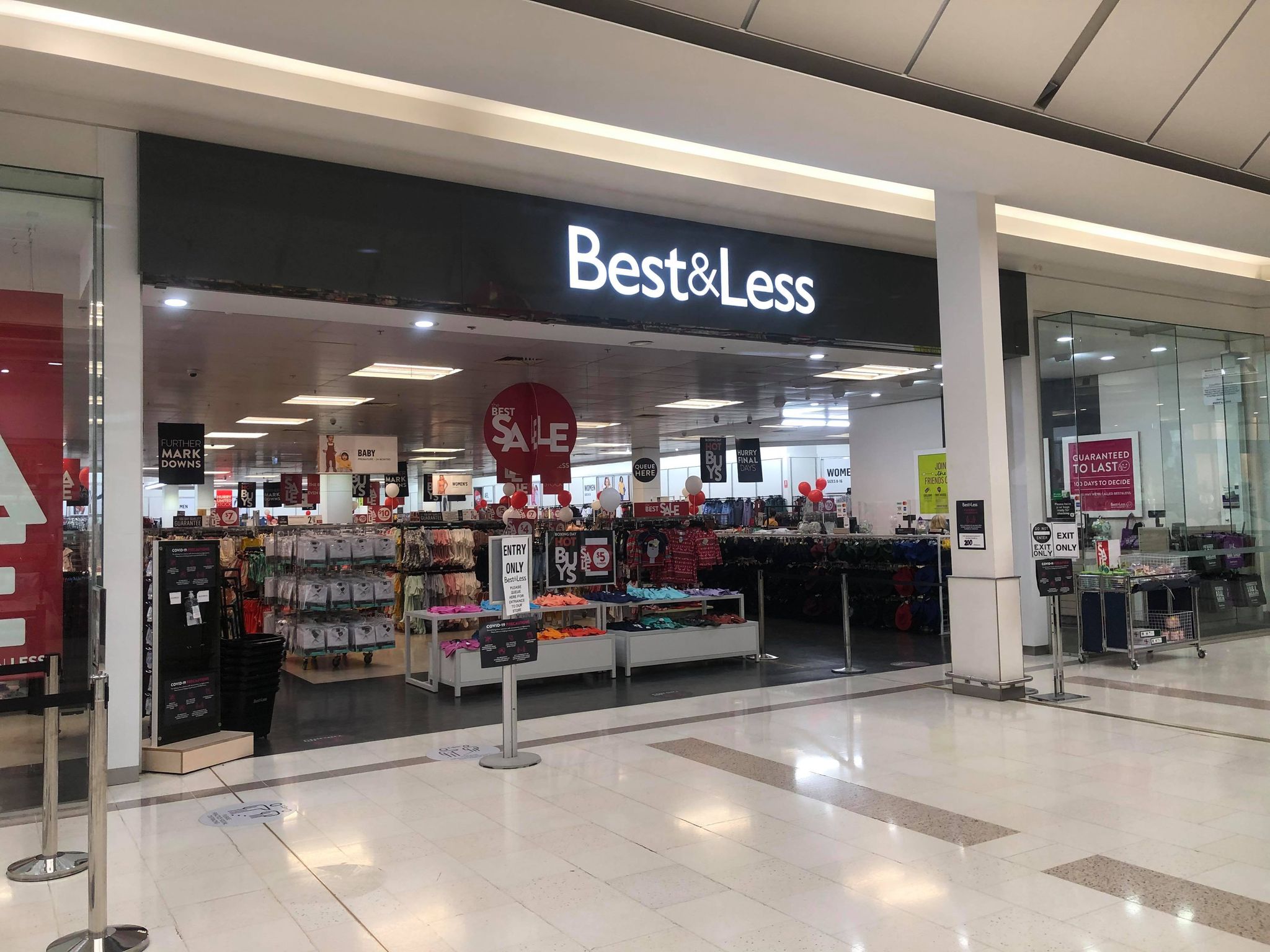 Best & Less is a large affordable clothing store and is a great place for cheap kids and baby clothes!
Better Home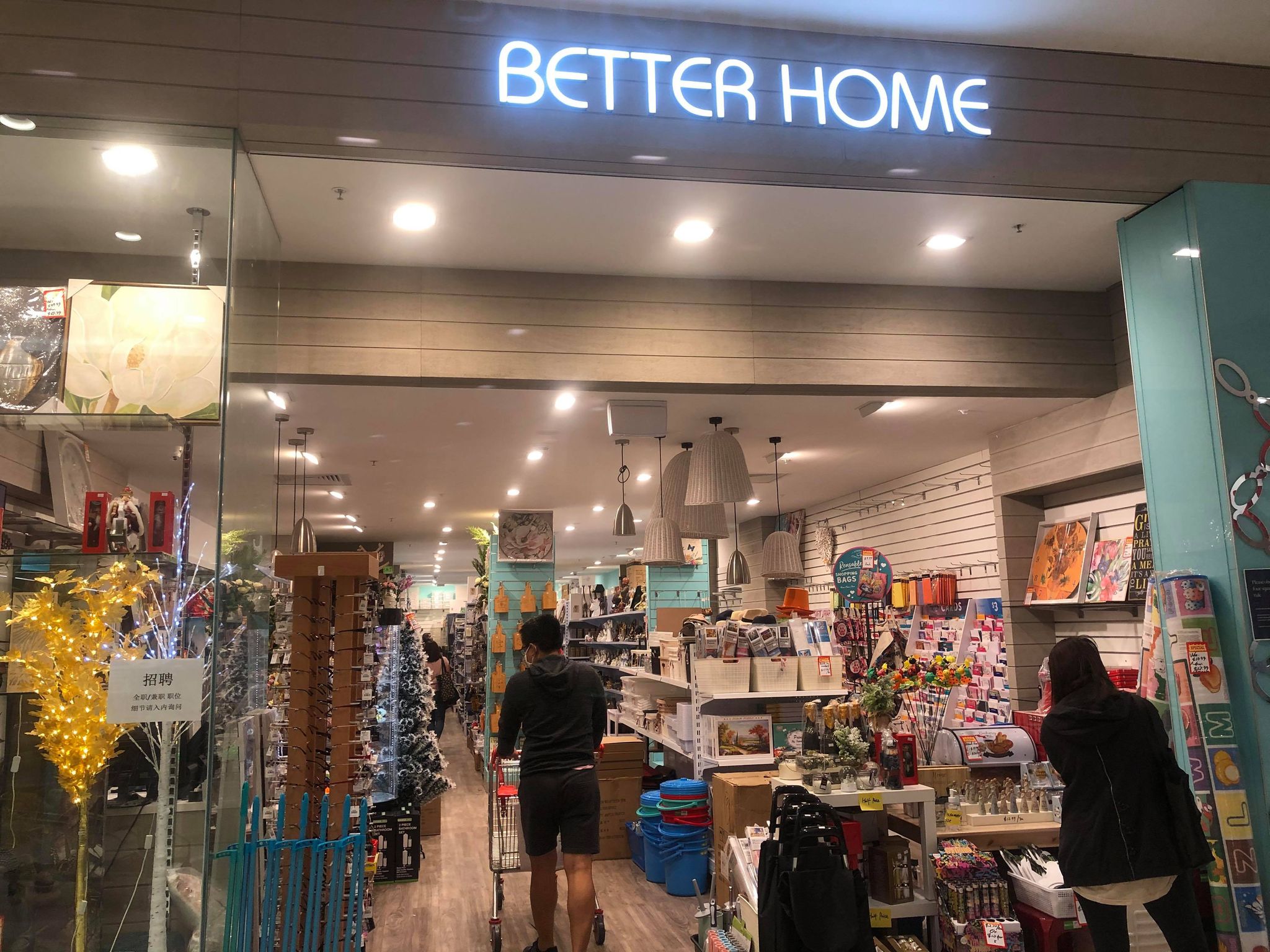 This is a discount and variety store. It's essentially a glorified $2 shop located near coles and the Reject Shop.
Betts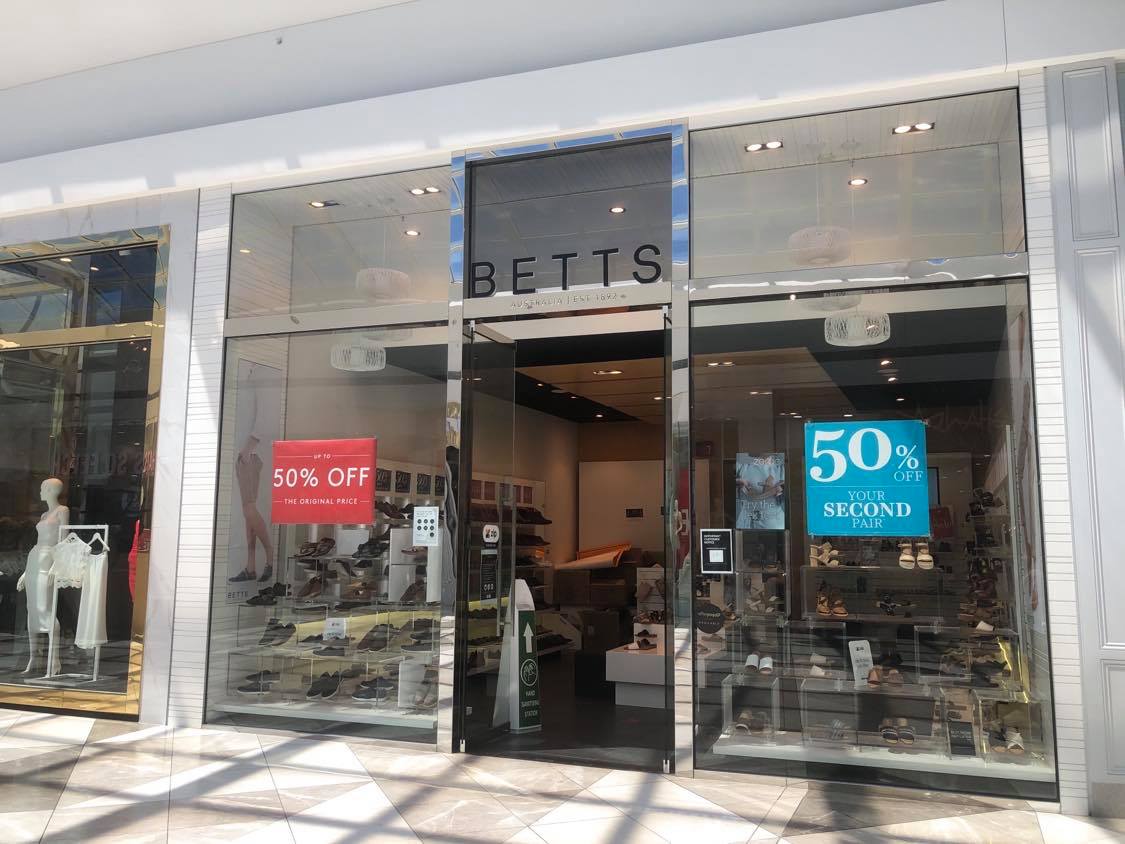 Betts is a women's shoe store. Find a range of stylish women's shoes here.
Bevilles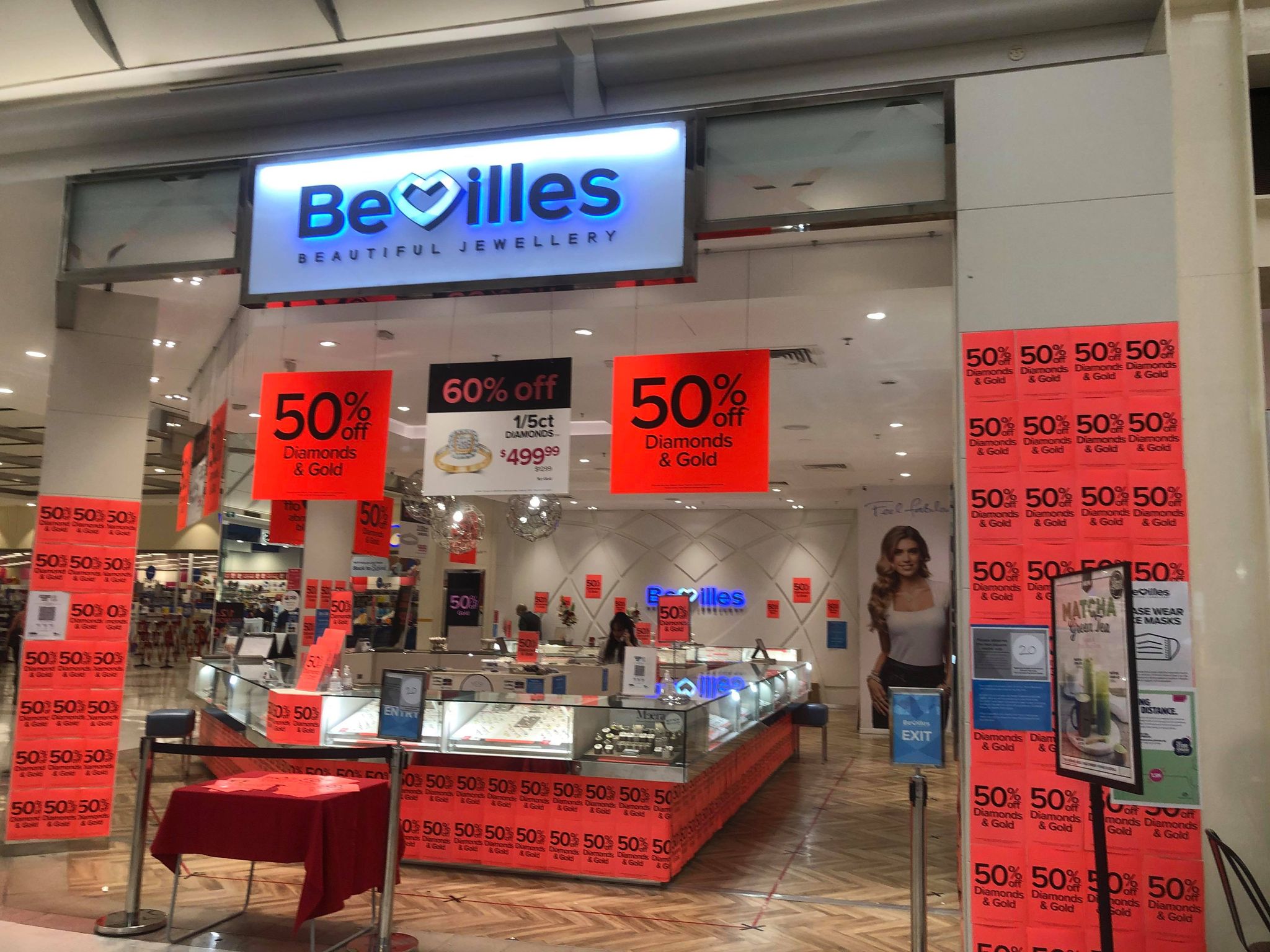 This is another jewellery store.
Big W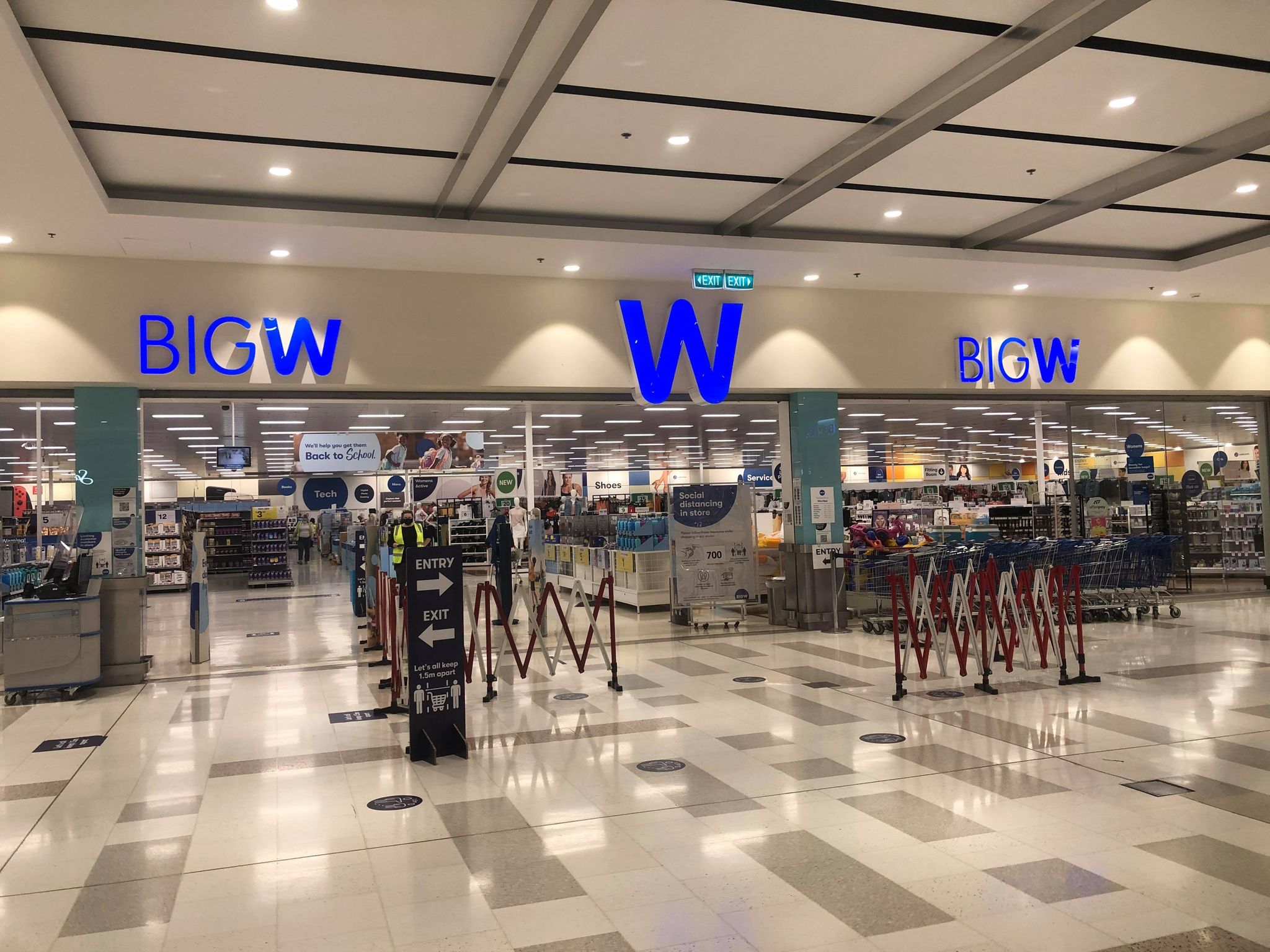 Big W is one of the main department stores at Pacific Werribee. Big W is located in between Target and Woolworths. This is quite a large Big W and you can pretty much buy anything there! This is a common landmark when discussing which end of the plaza you're referring to.
Bingo Centre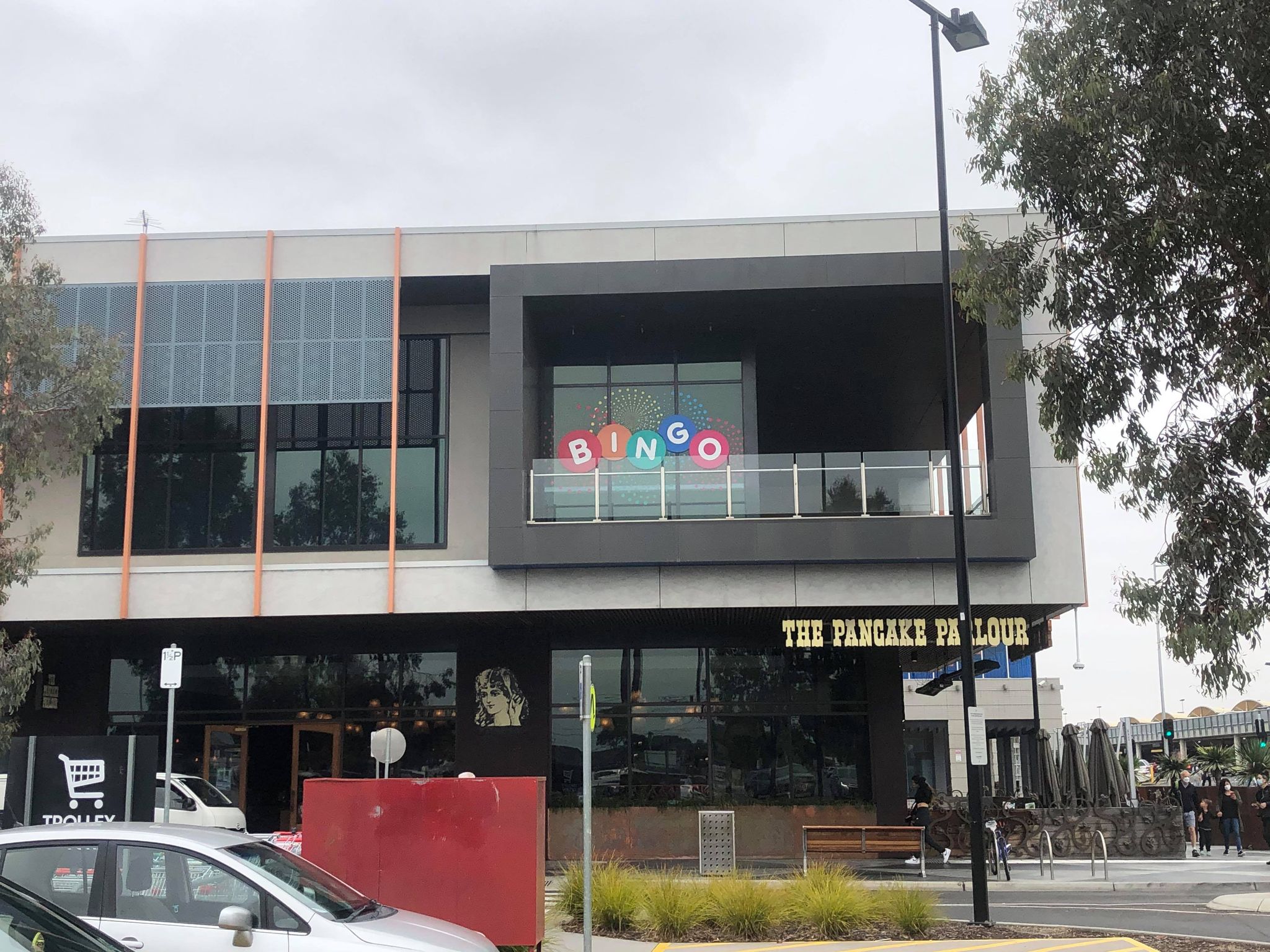 This is where all the Werribee and Hoppers locals go for Bingo. They are open pretty much every evening and there are various prizes to be won.
Black Art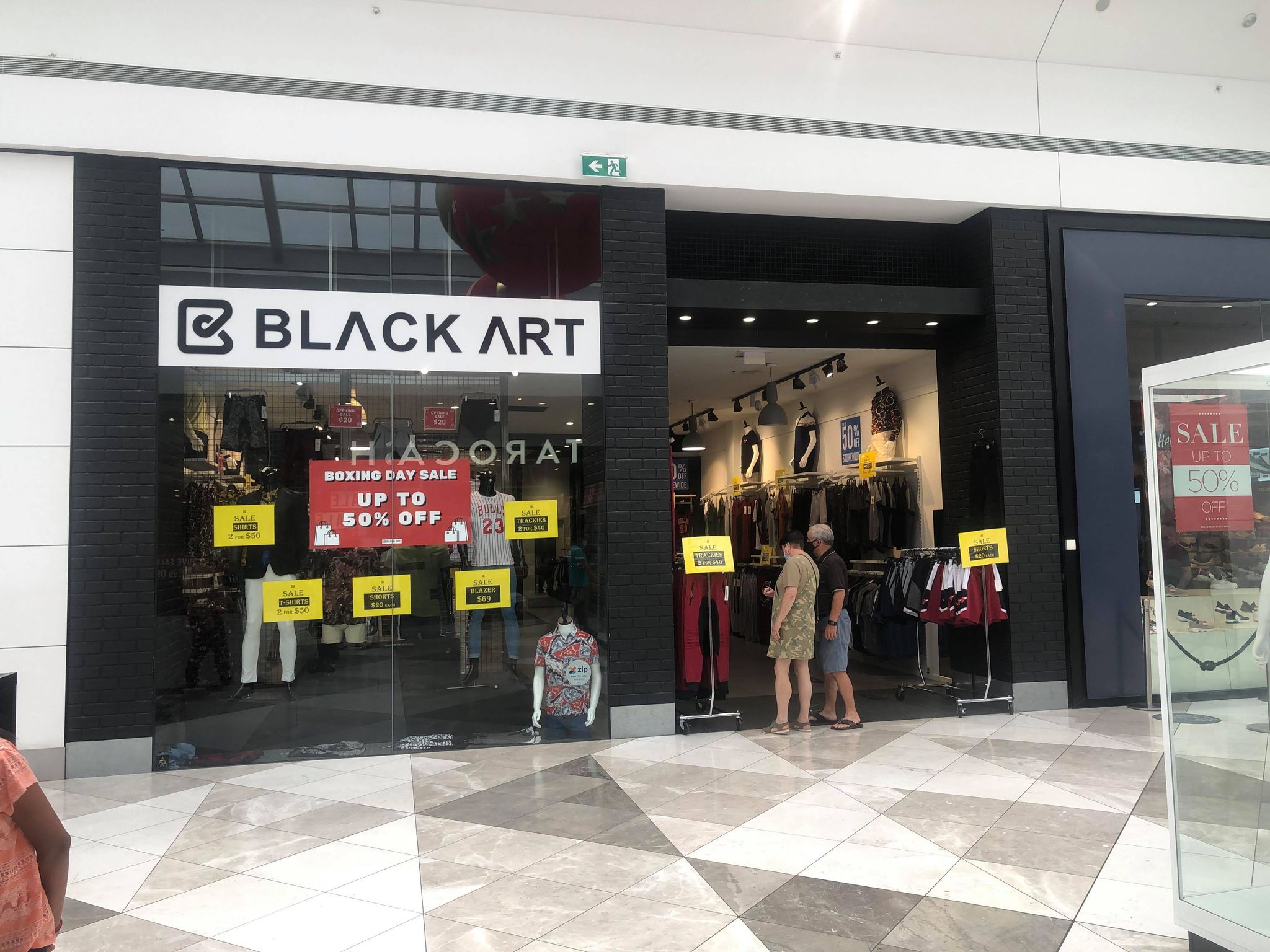 This clothing store is not listed on the Pacific Werribee website, so maybe Black Art is very new or a temporary store.
Black Rose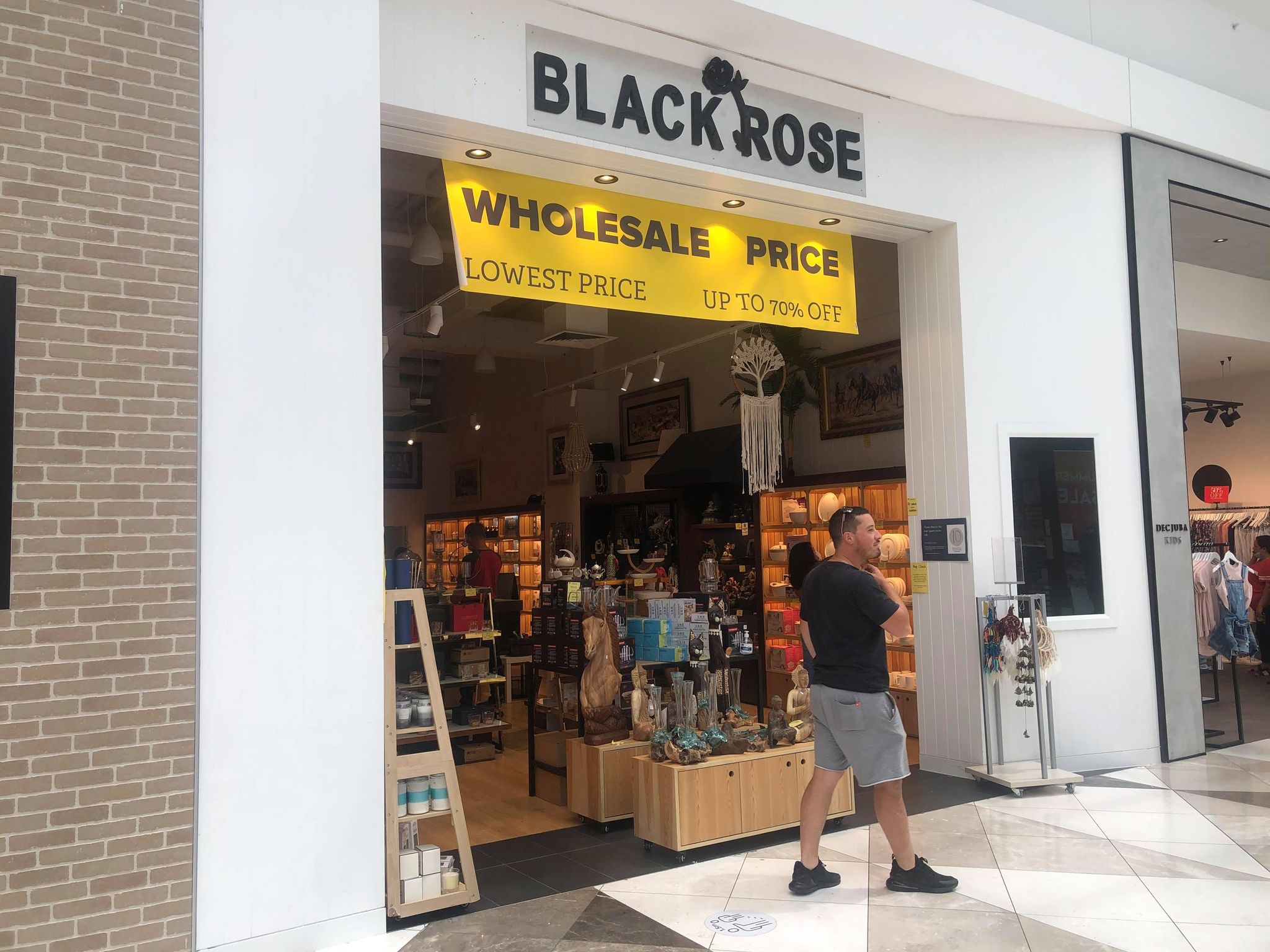 Black Rose seems to sell candles and homewares. This isn't on the website either. It's either very new or temporary.
Bonds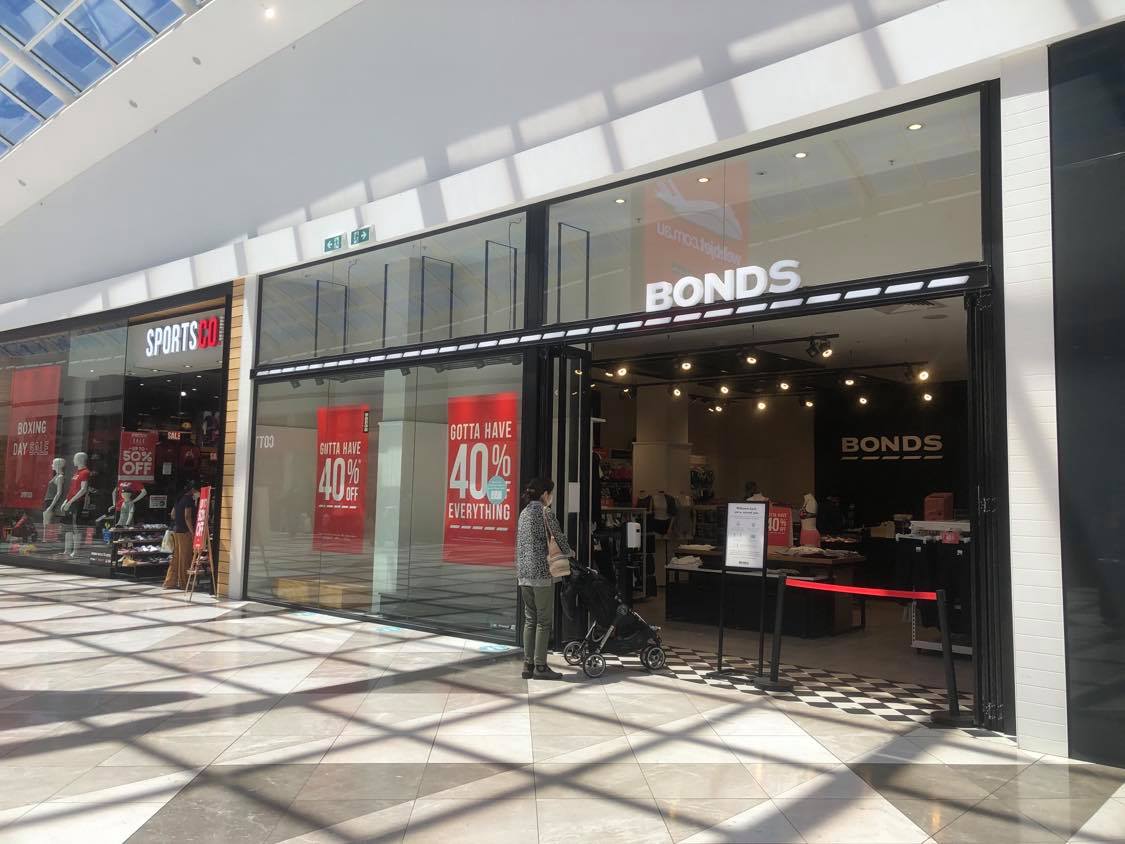 Bonds is an Iconic Australian clothing store known for their underwear, loungewear and singlets.
Bonds Kids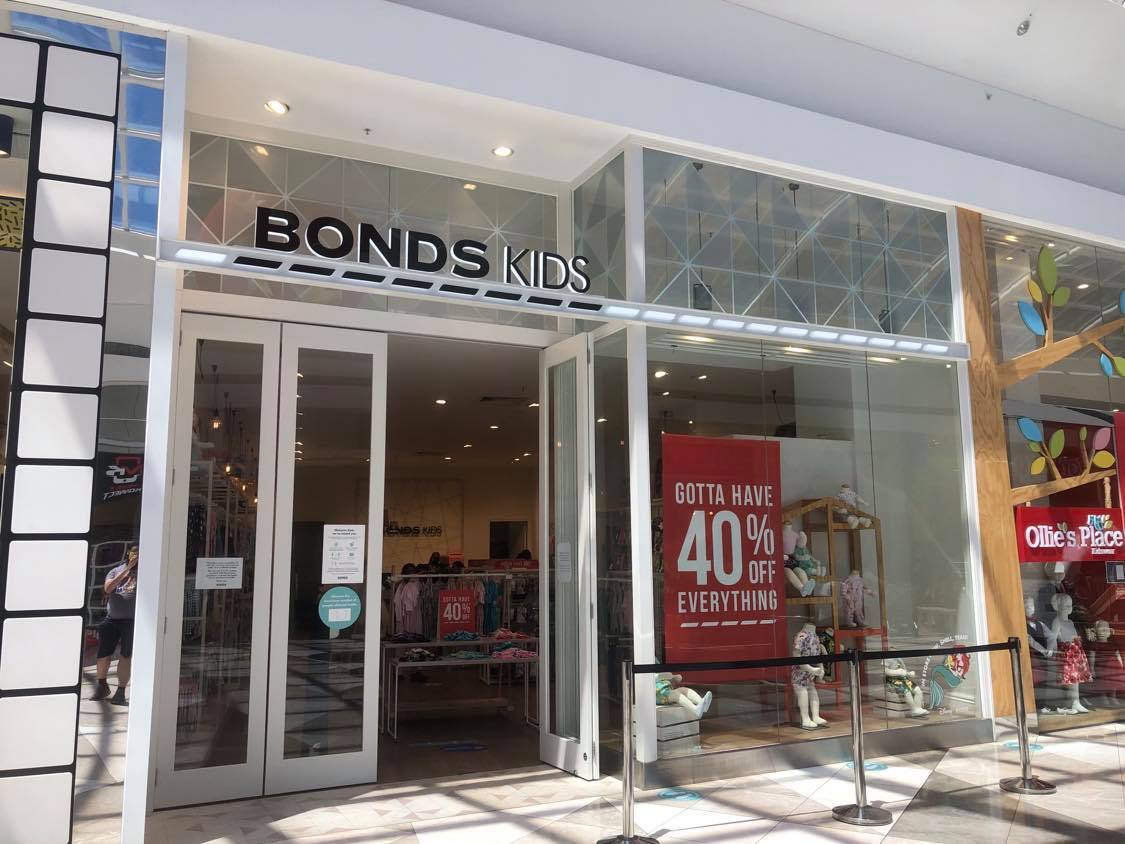 Bonds Kids sells kids and baby clothing. If you have a baby you would have heard of their famous Bonds Wondersuits. They are an absolute baby essential.
Boost Juice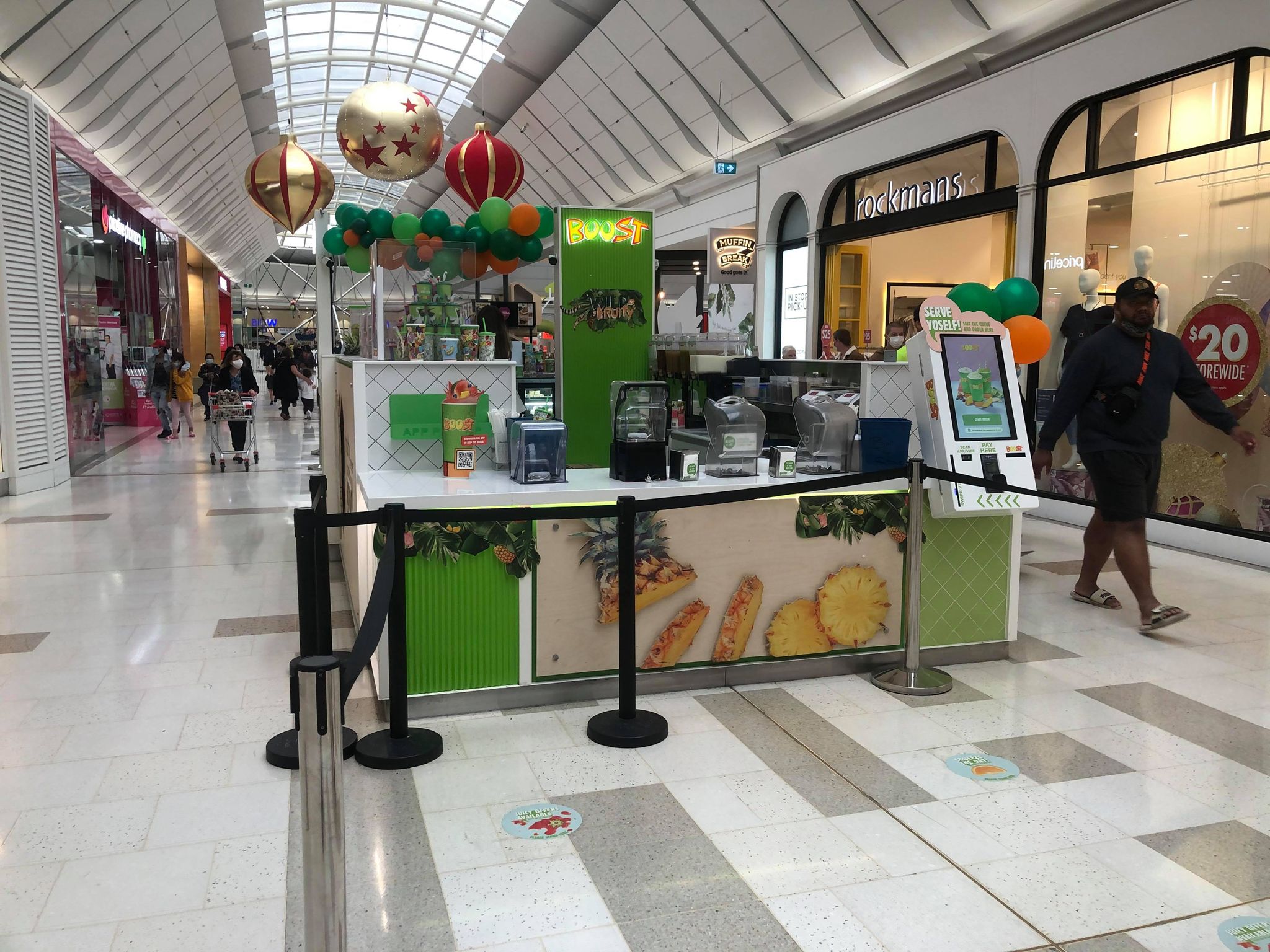 Boost Juice is an Australian owned iconic Juice franchise. This is usually very busy, the trick to beating the line is to order via their app and grab it when it's ready.
Bossini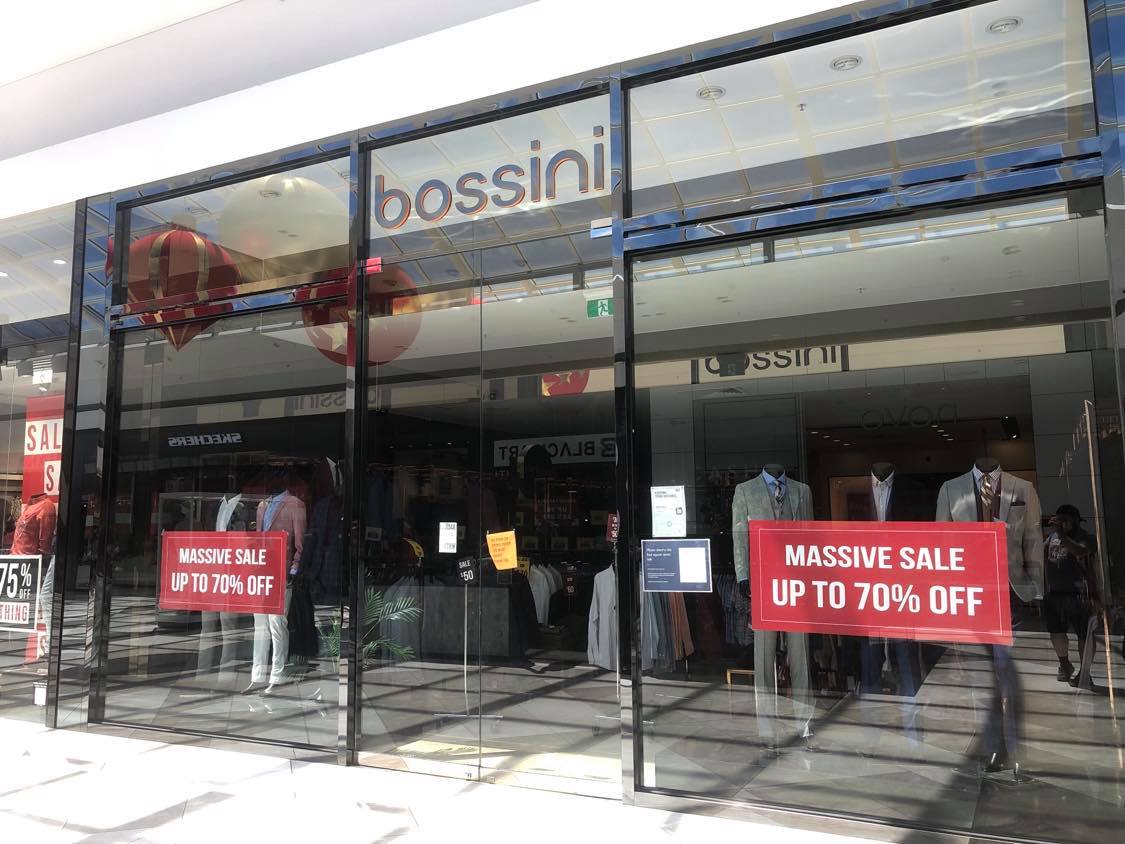 This is a reasonably priced menswear store selling men's formalwear. Perfect if you have a wedding, deb or event coming up.
Bras N Things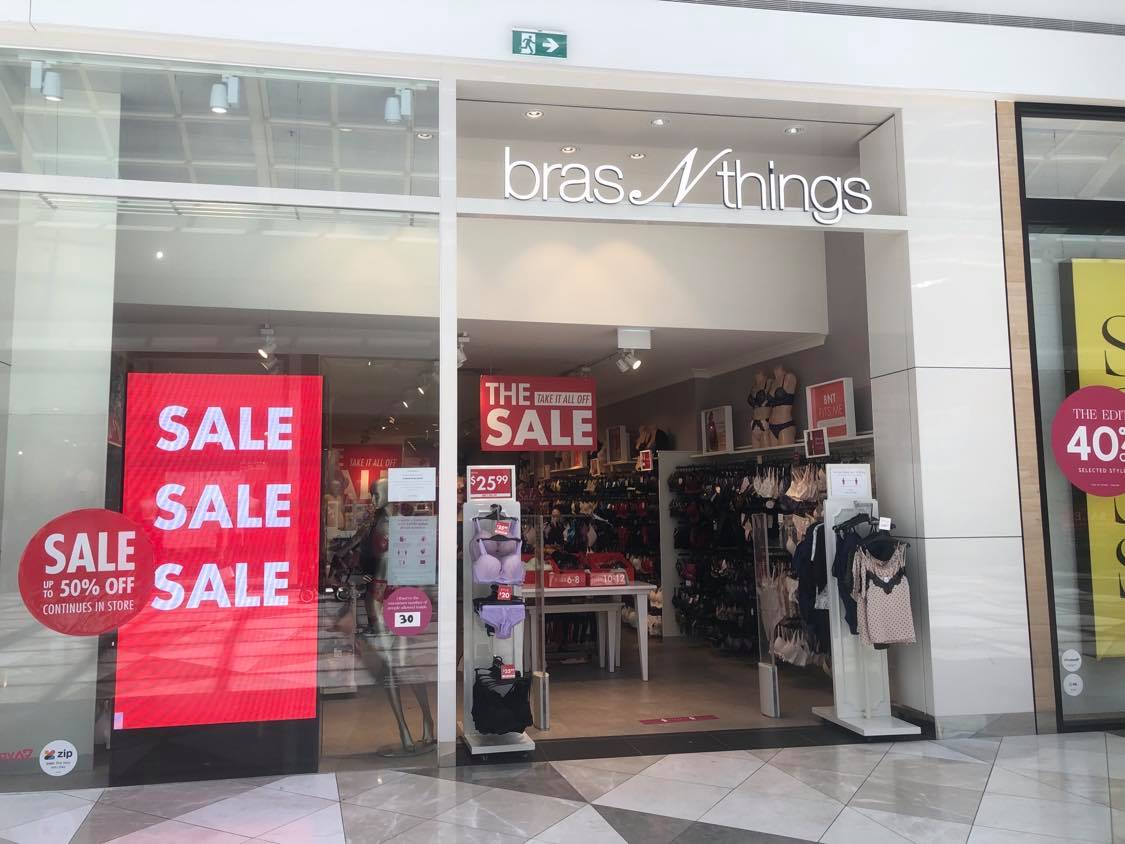 Bras and Things sell women's underwear, lingerie and nightwear. They often have sales and sell many dupes to Honey Birdette merch.
Bubble Cup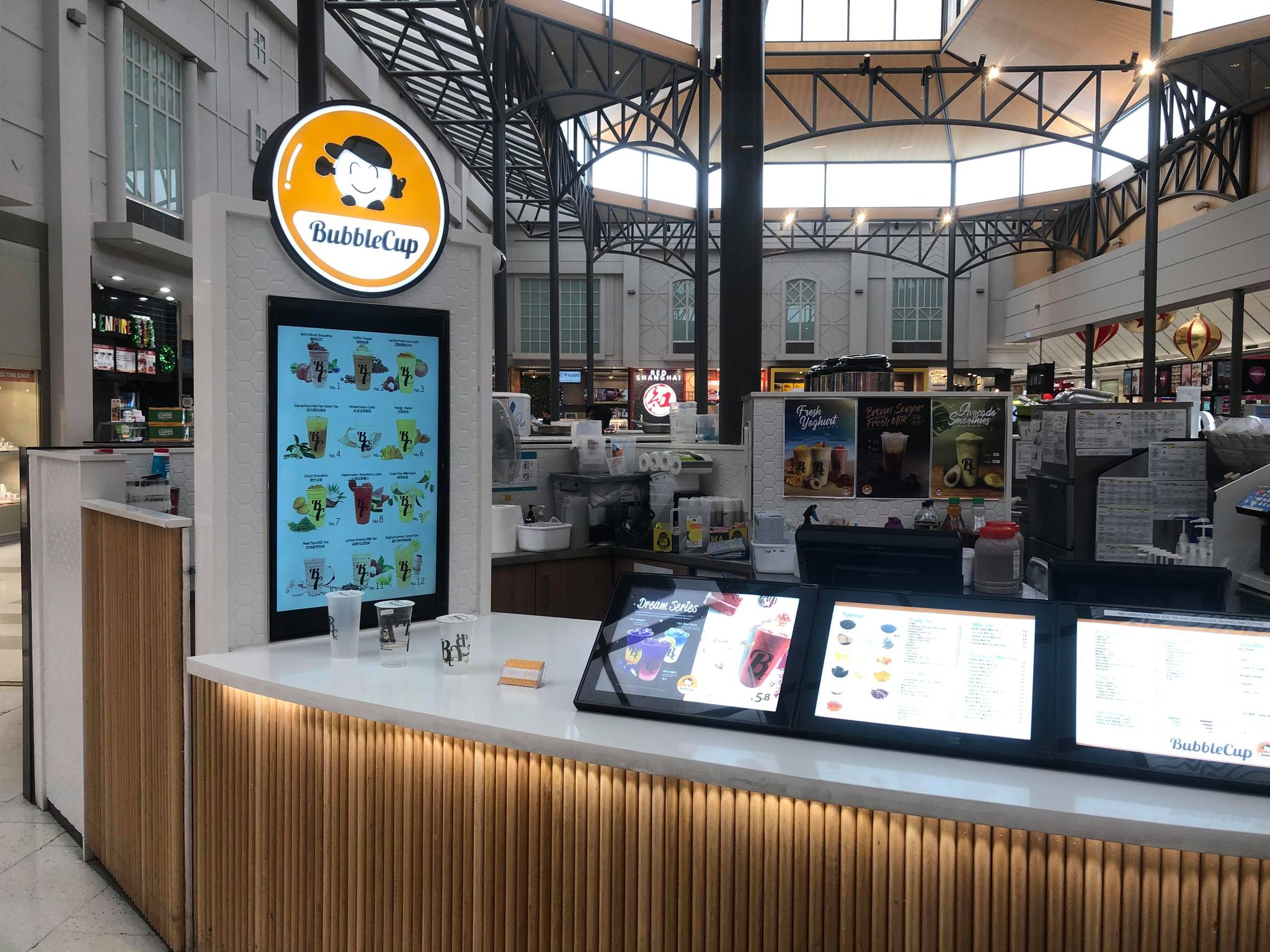 Bubble Cup is located near Big W. They sell Korean bubble tea. This place usually has big lines.
Bubble Cup Fresh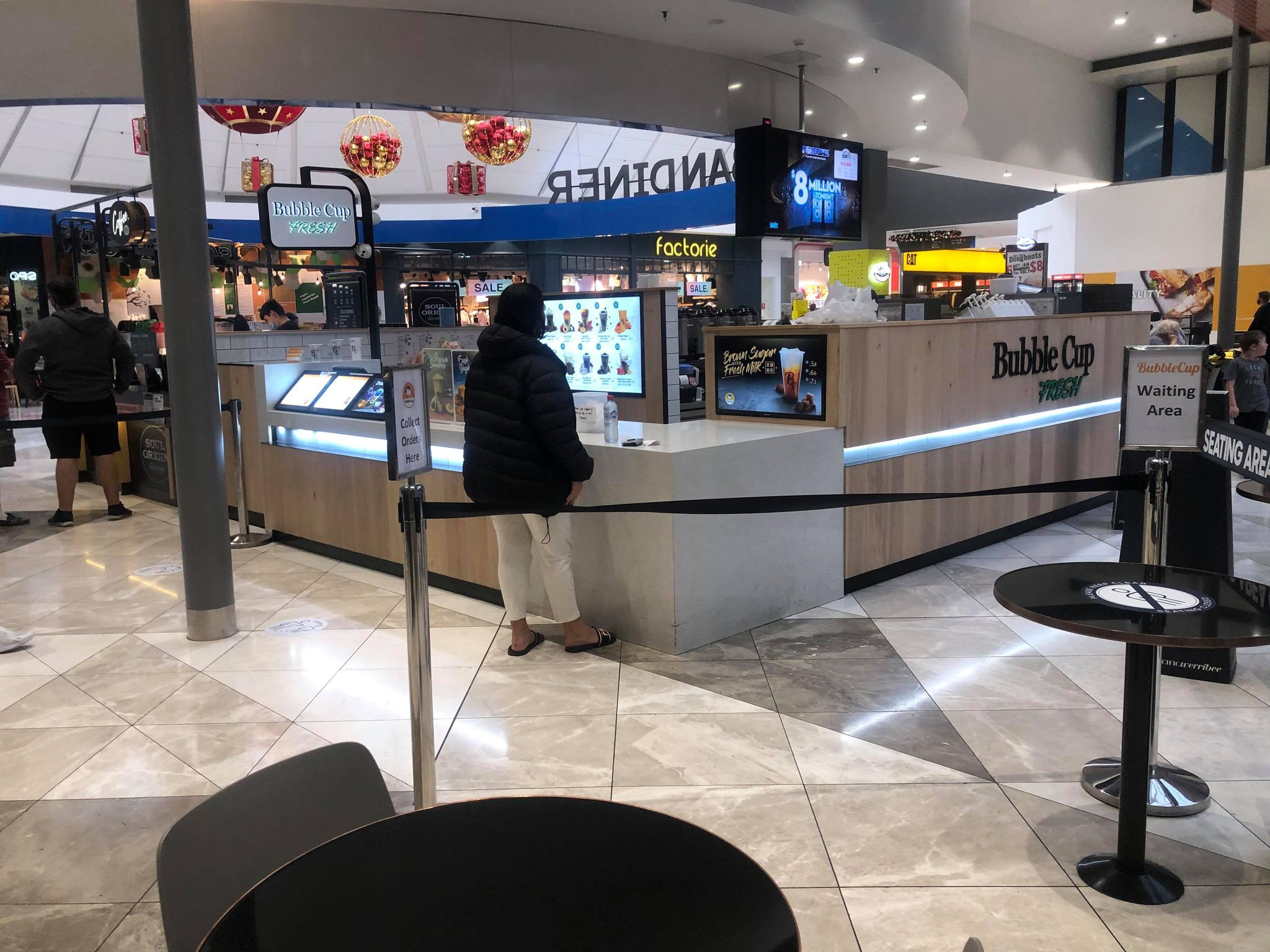 Another Bubble Cup store located down the other end next to Soul Origin and opposite Schnitz
Bupa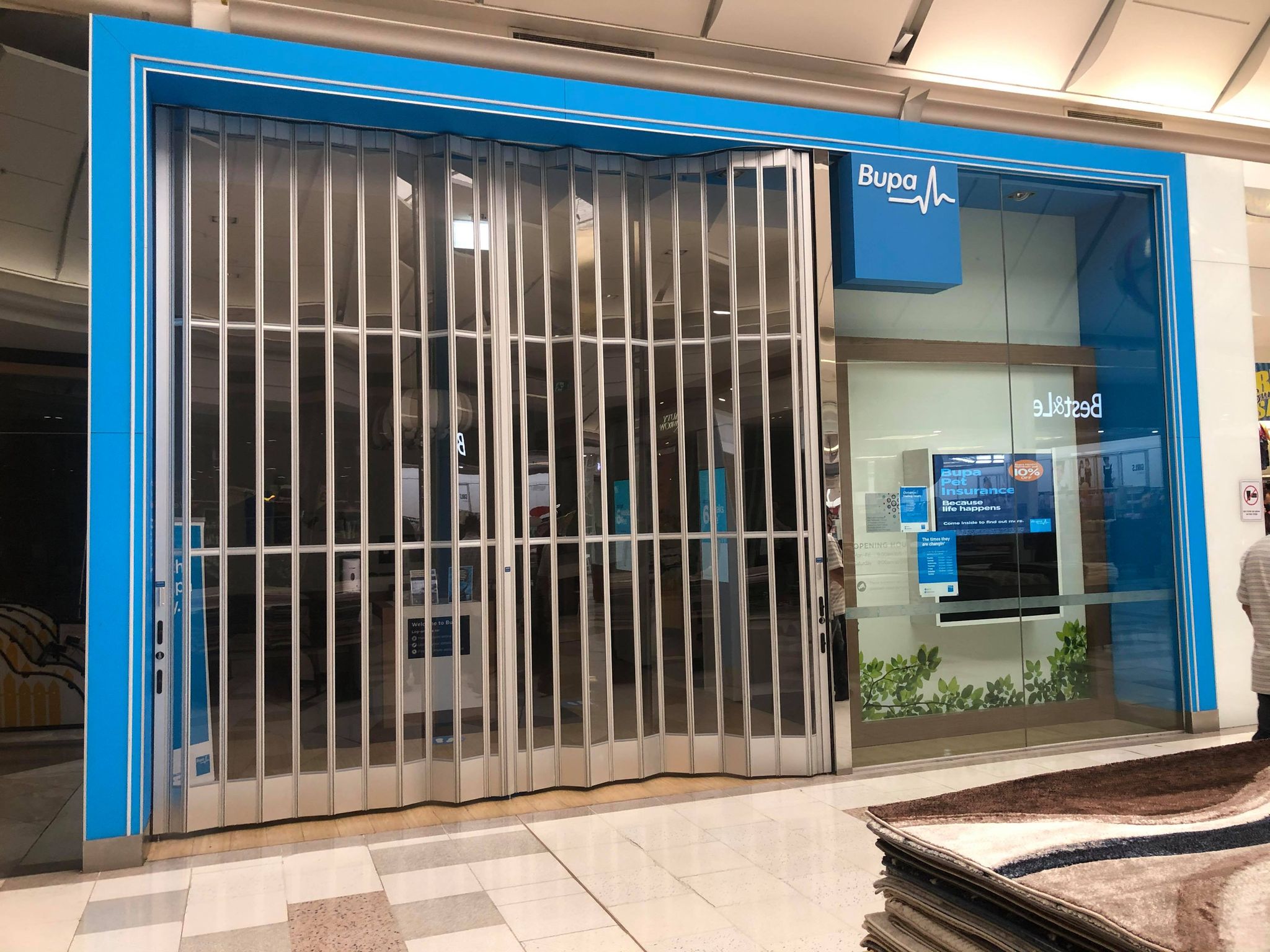 This is a physical store for your health insurance claims.
Bupa Optical & Hearing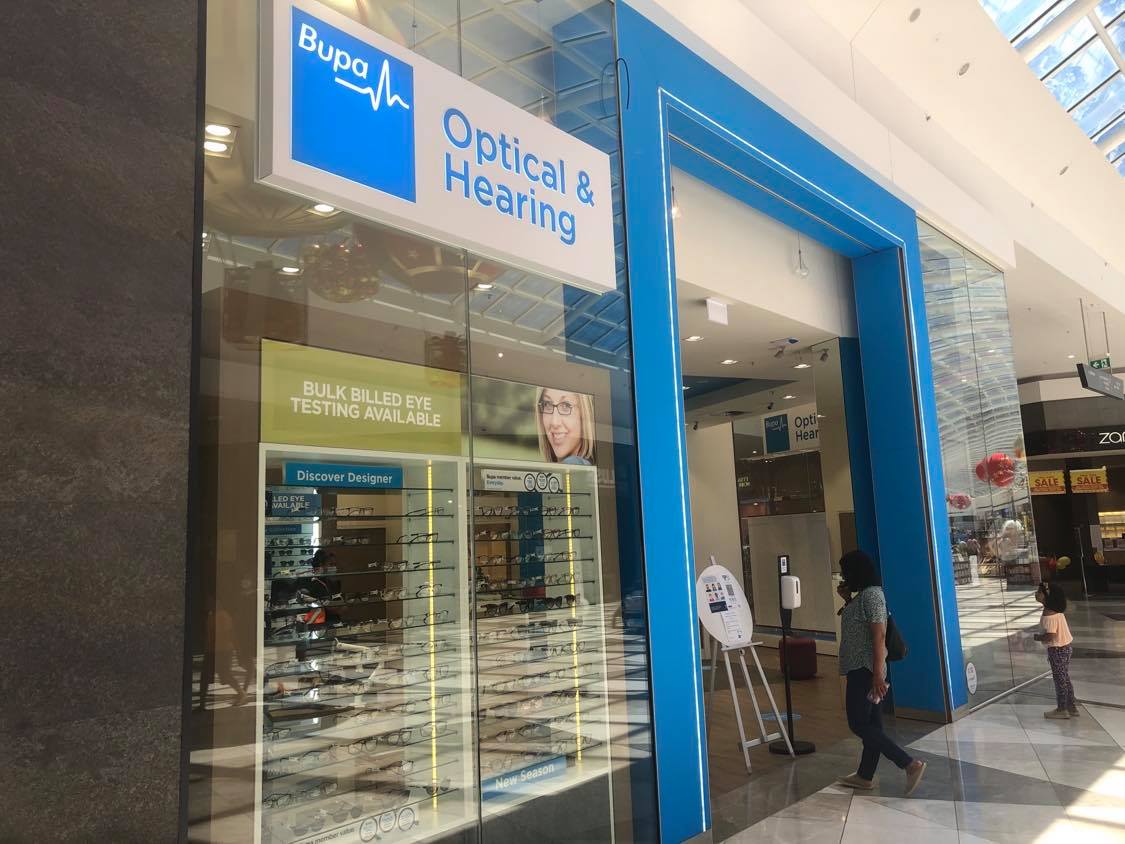 This is an optometrist and glasses store, they will accept non-Bupa members too.
BWS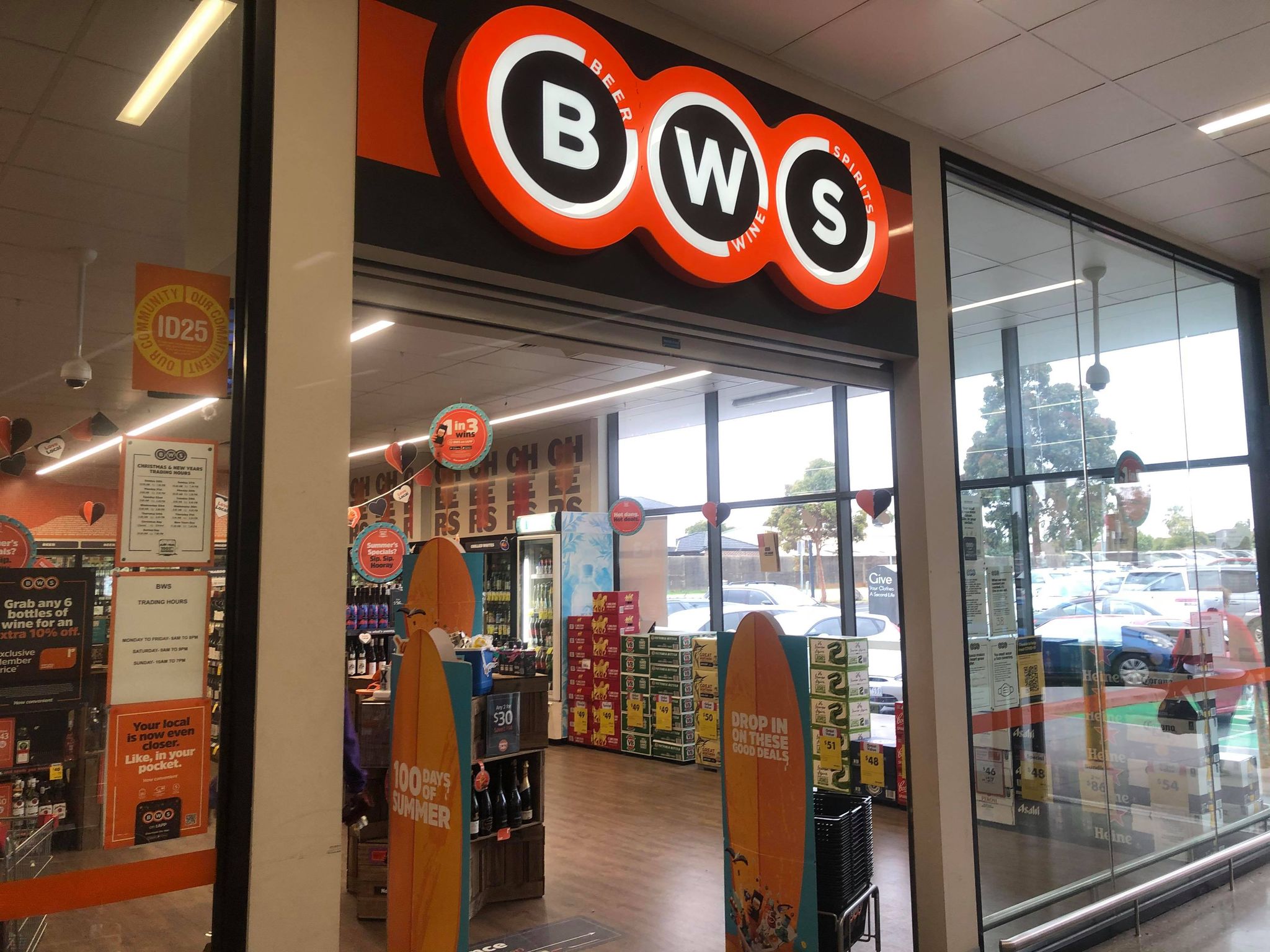 Located next to Woolworths, BWS is a retail bottle shop. Sometimes you need to access this via the supermarket as they close the main door. This is to prevent theft at night.
BWS (Drive Through)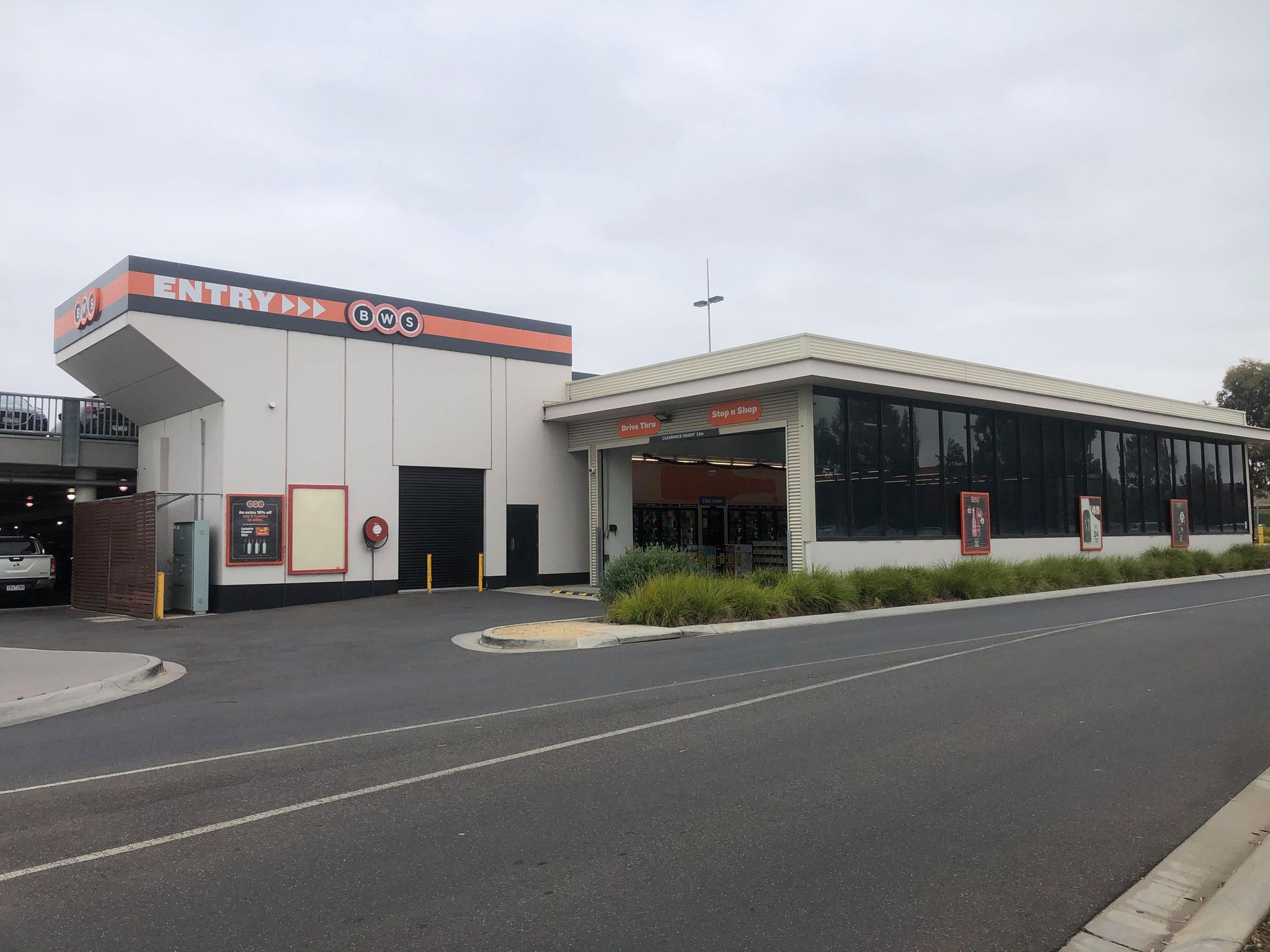 A second BWS location, this one is a drive-through on the exterior on the Derrimut Road side of the centre, behind Midas and Supercheap Auto.
Calendar Club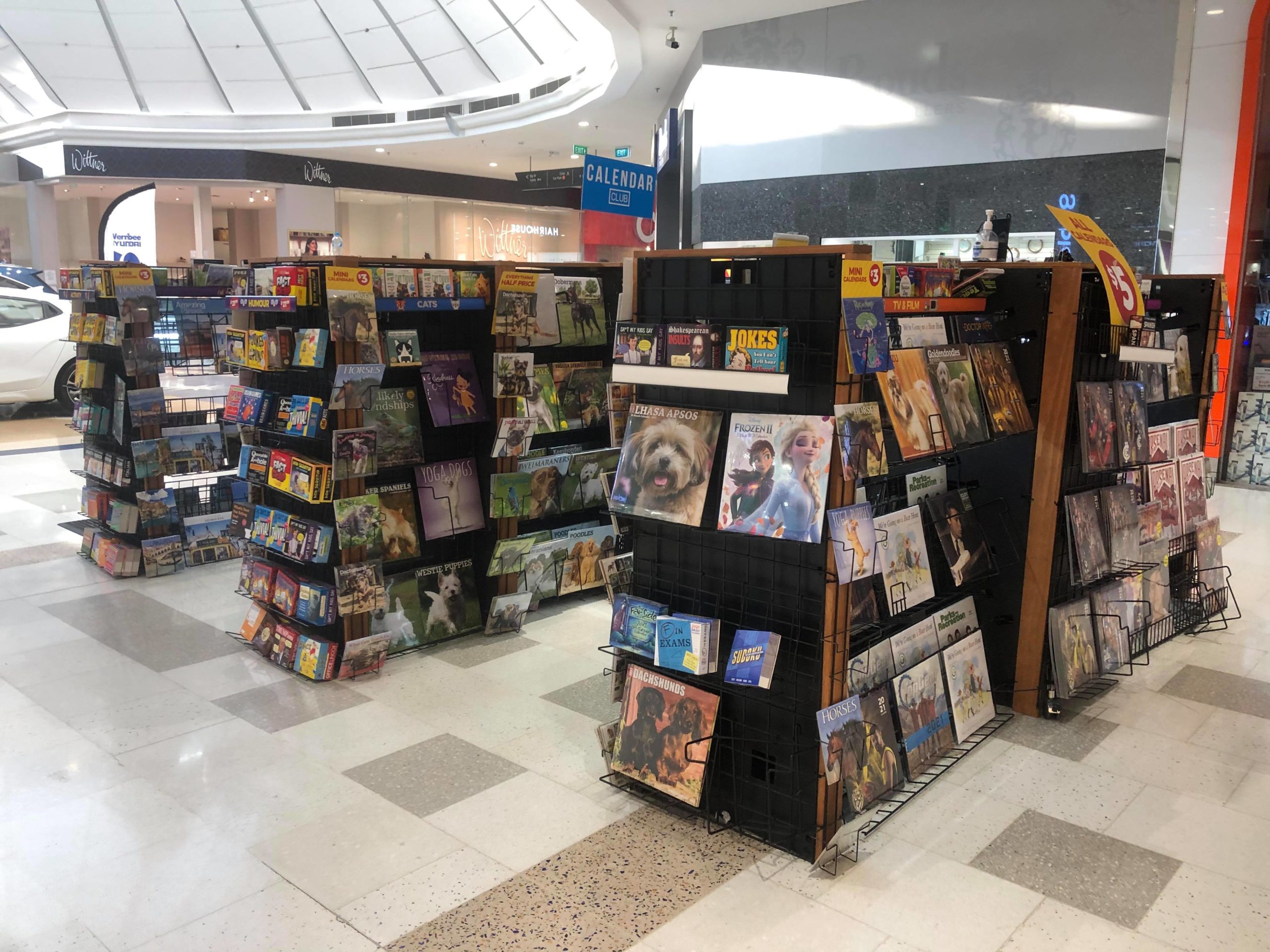 This popup store sells calendars and appears from late in the year to early in the following year. Once the new year starts they start discounting the calendars until they are gone. Then they disappear until it's time to start selling calendars for the next year. I'm guessing around October each year.
Cap-Z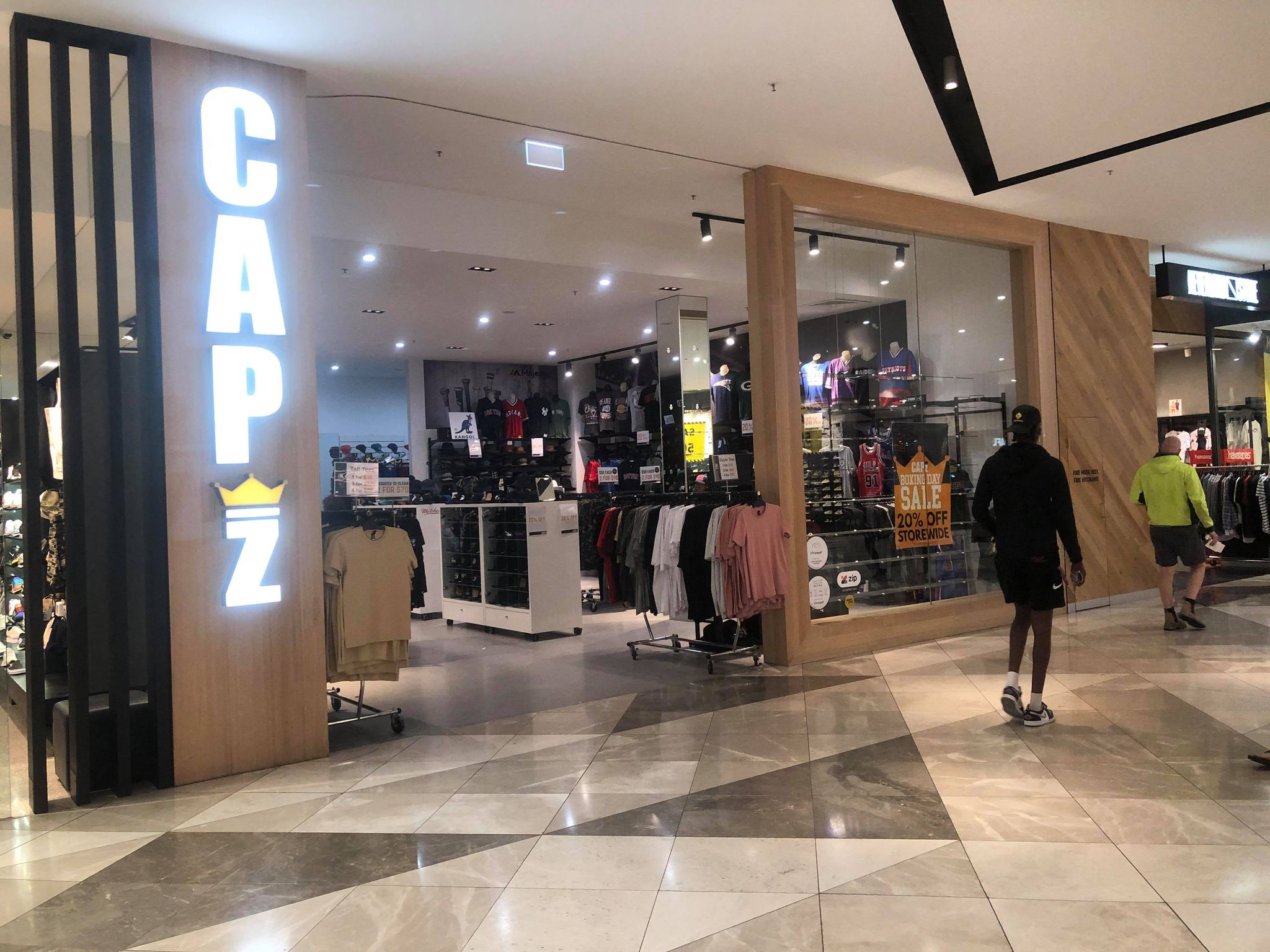 Cap-Z is a hat and clothing shop. It caters to those who have an interest in snapbacks and sports merchandise.
CAT Workwear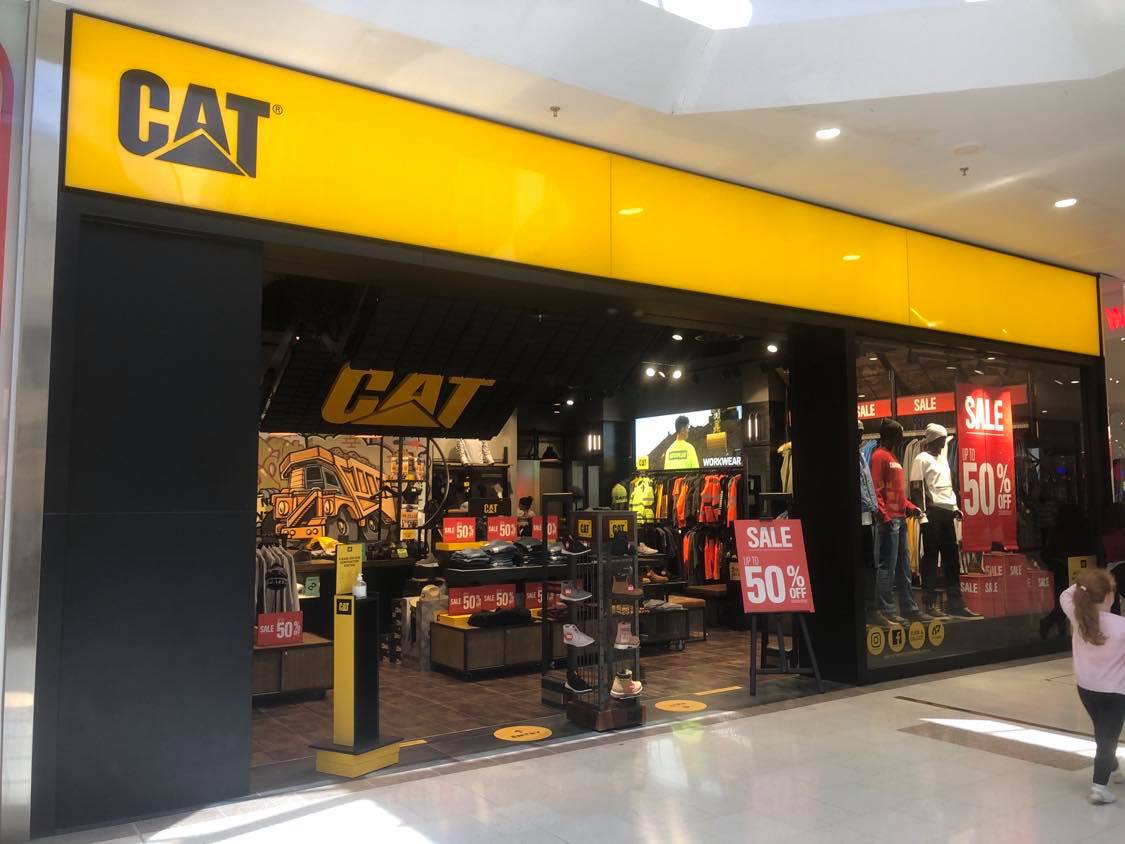 Another workwear store, this is CAT branded gear for tradies and construction workers. Lots of high vis for all.
Chemist Warehouse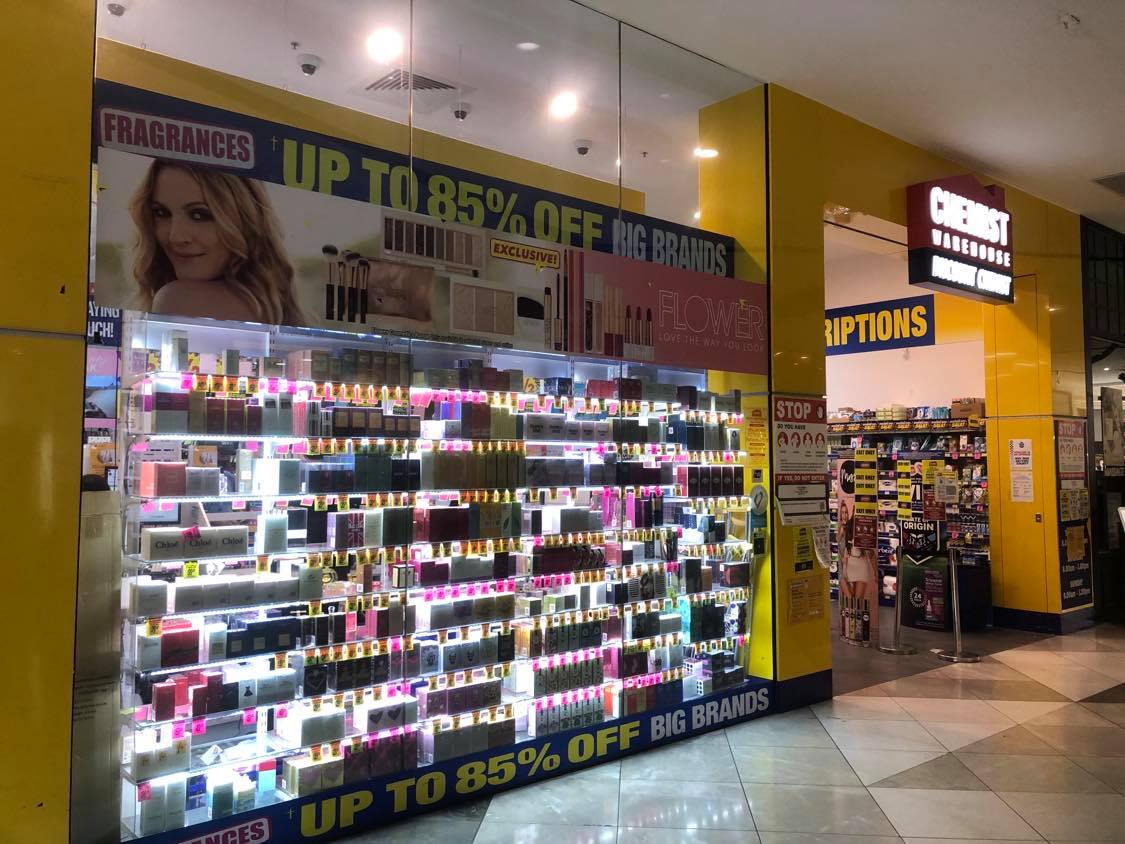 Generally considered the cheapest chemist around, this particular store is little smaller than your typical Chemist Warehouse. This gets so busy that they've now opened another Chemist Warehouse across the road on Heaths road.
Chirnside Cafe
The Chirnside Cafe is a fancy looking cafe right next to Myer.
Christian and Chloe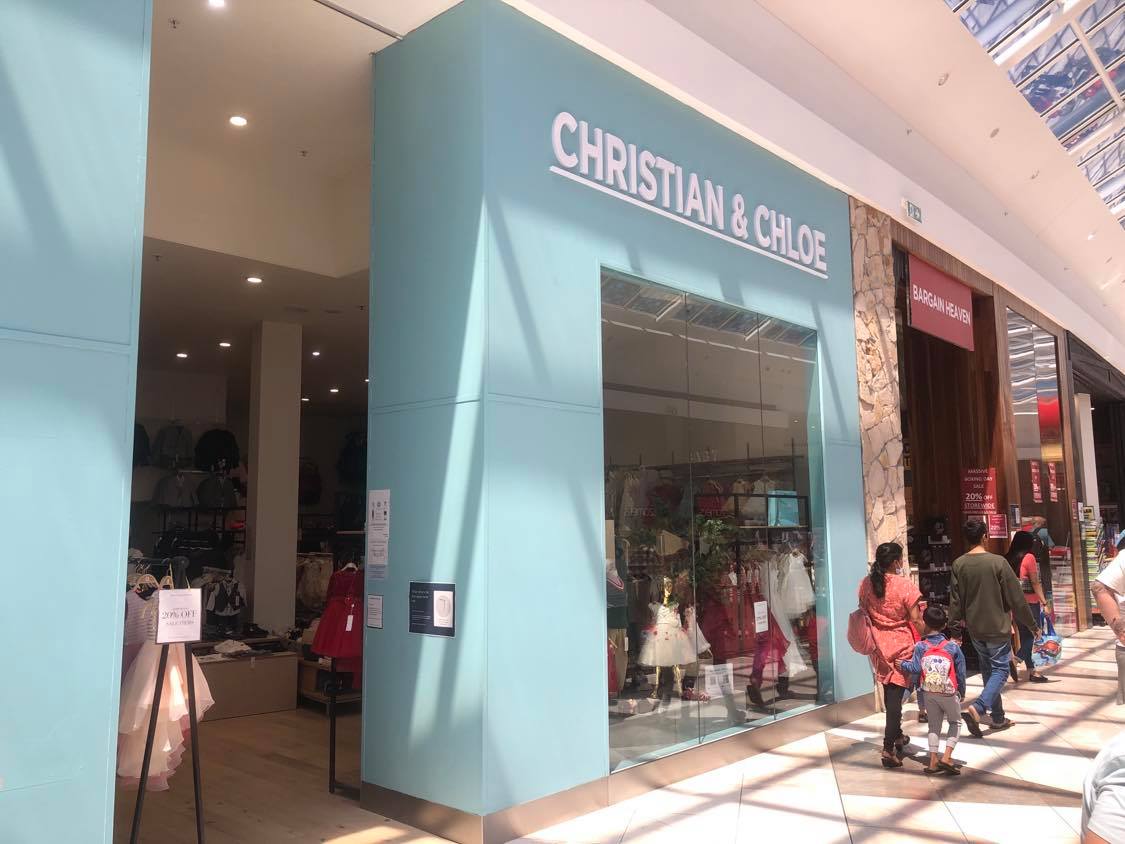 Christian and Cole sell children's formalwear. Perfect for weddings christenings and formal events
City Chic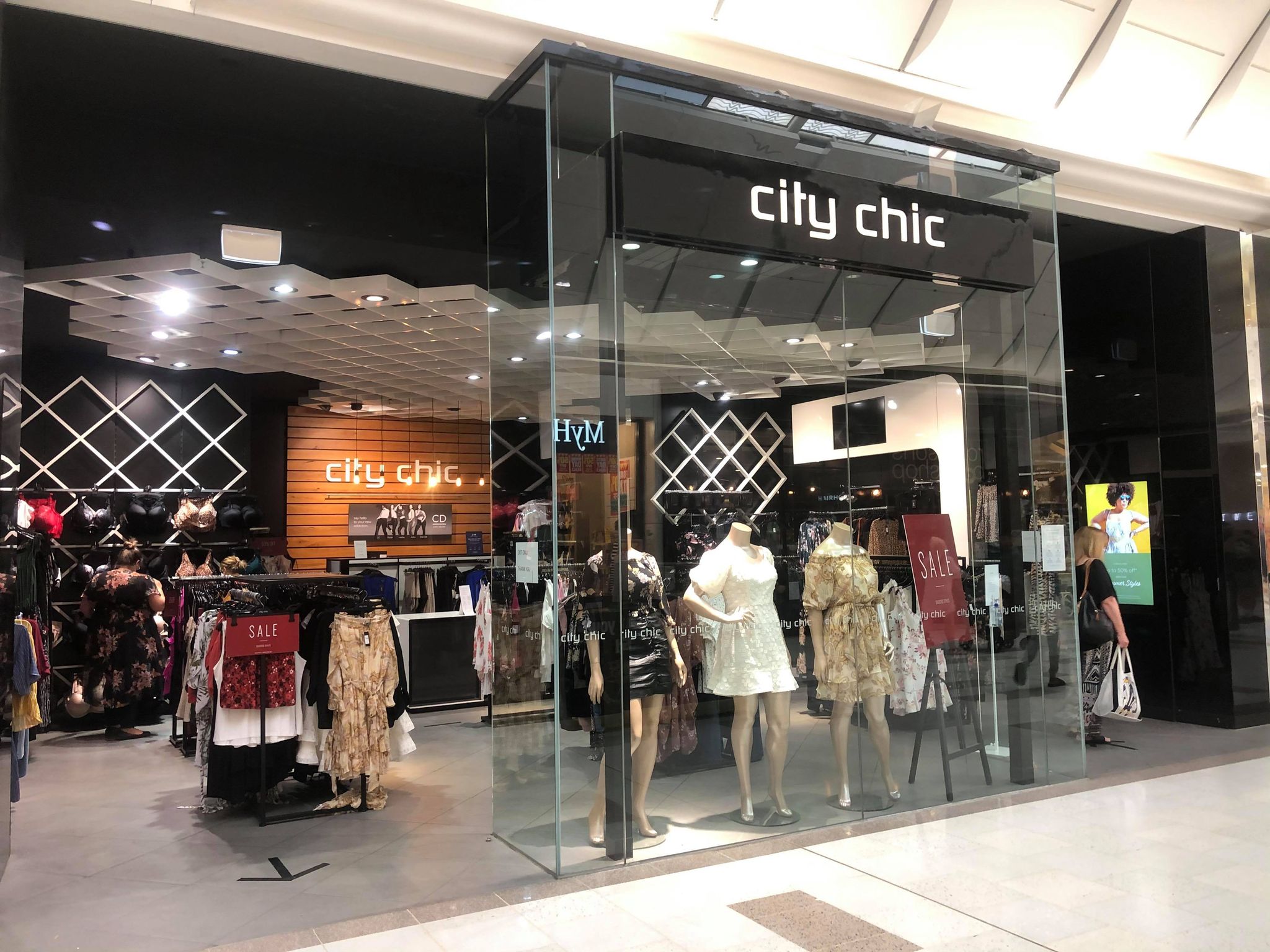 Formally known as Big City Chic, this store sells plus size women's clothes.
Coles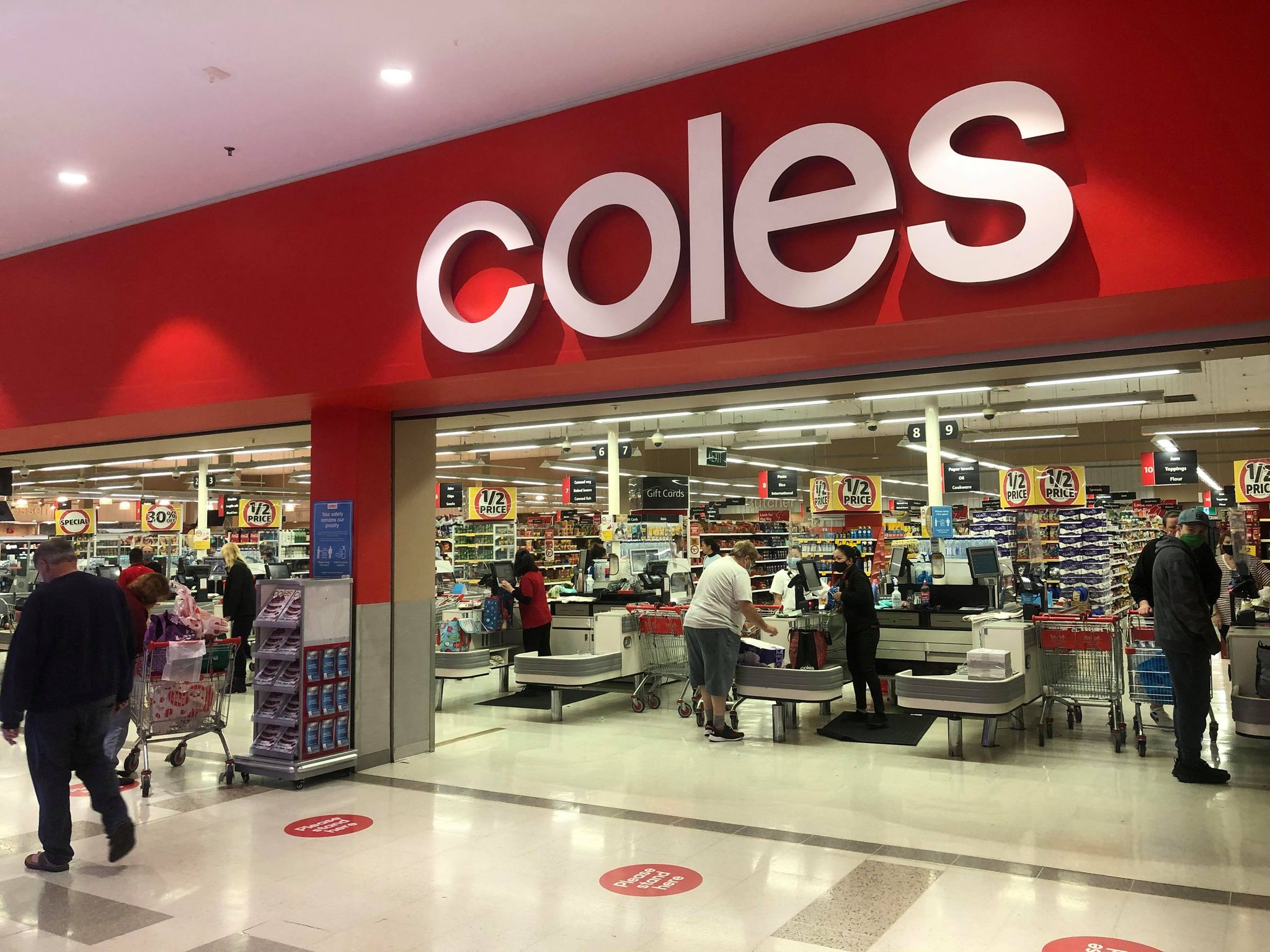 One of Australia's biggest supermarket chains, Coles is located near the Kmart side entrance.
Colette by Colette Hayman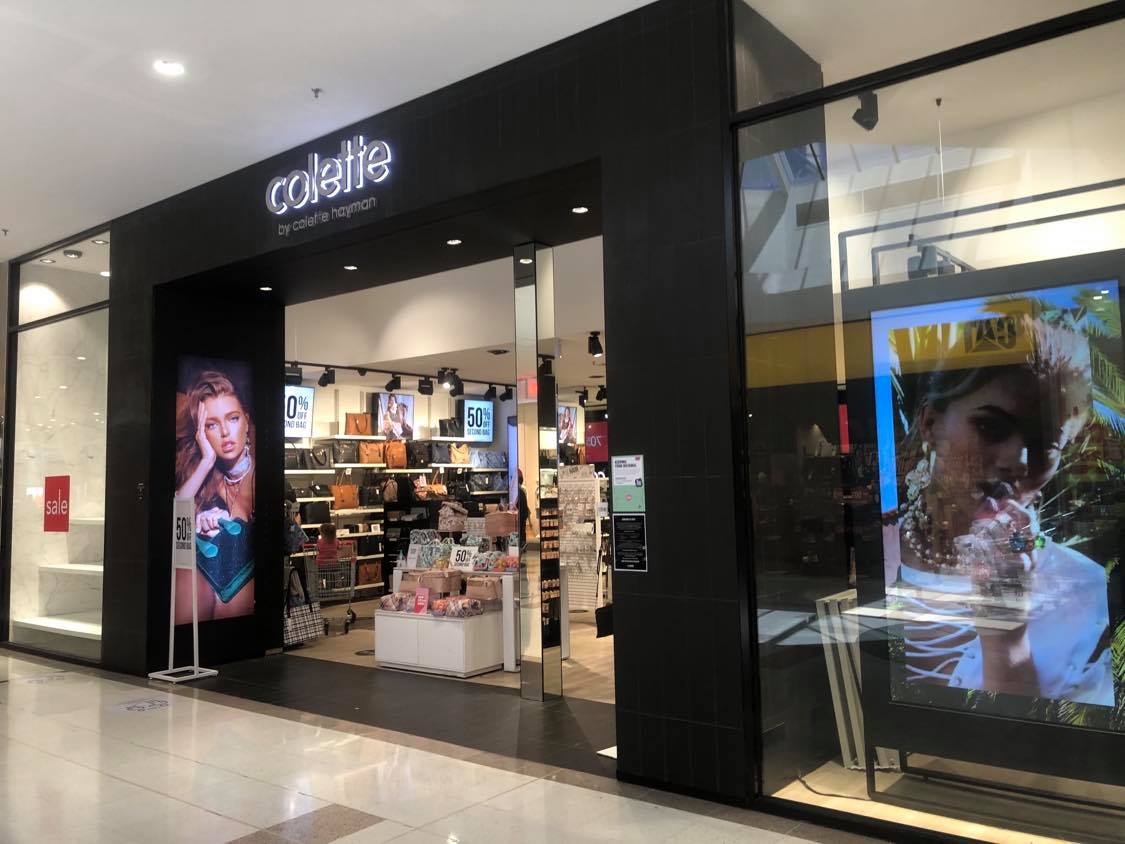 Collette sells affordable and trendy women's handbags, purses, hair accessories, and jewellery.
Commonwealth Bank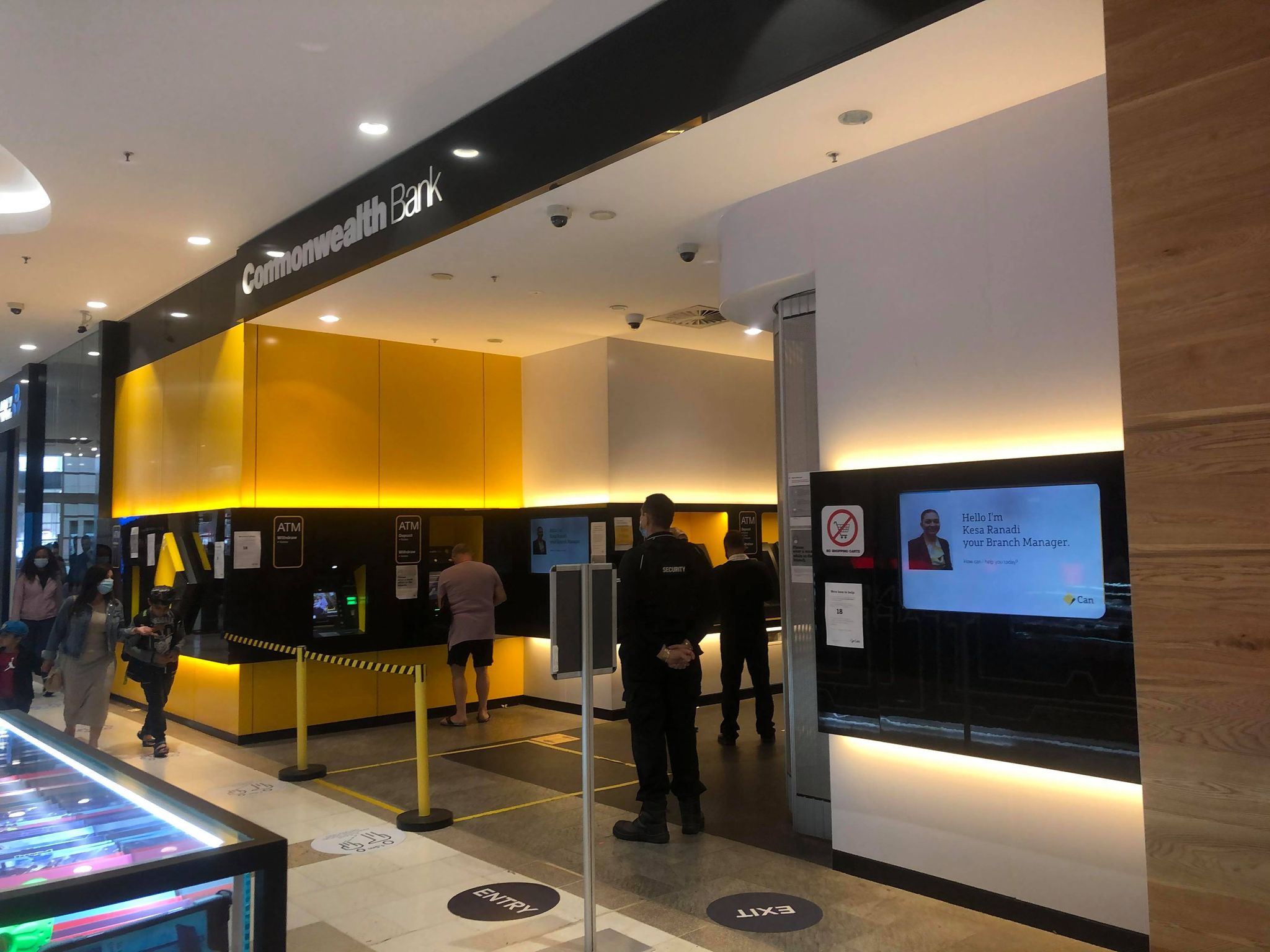 Australia's biggest bank, Commbank is located near the other banks down the Urban Diner end near one of the exits.
Connor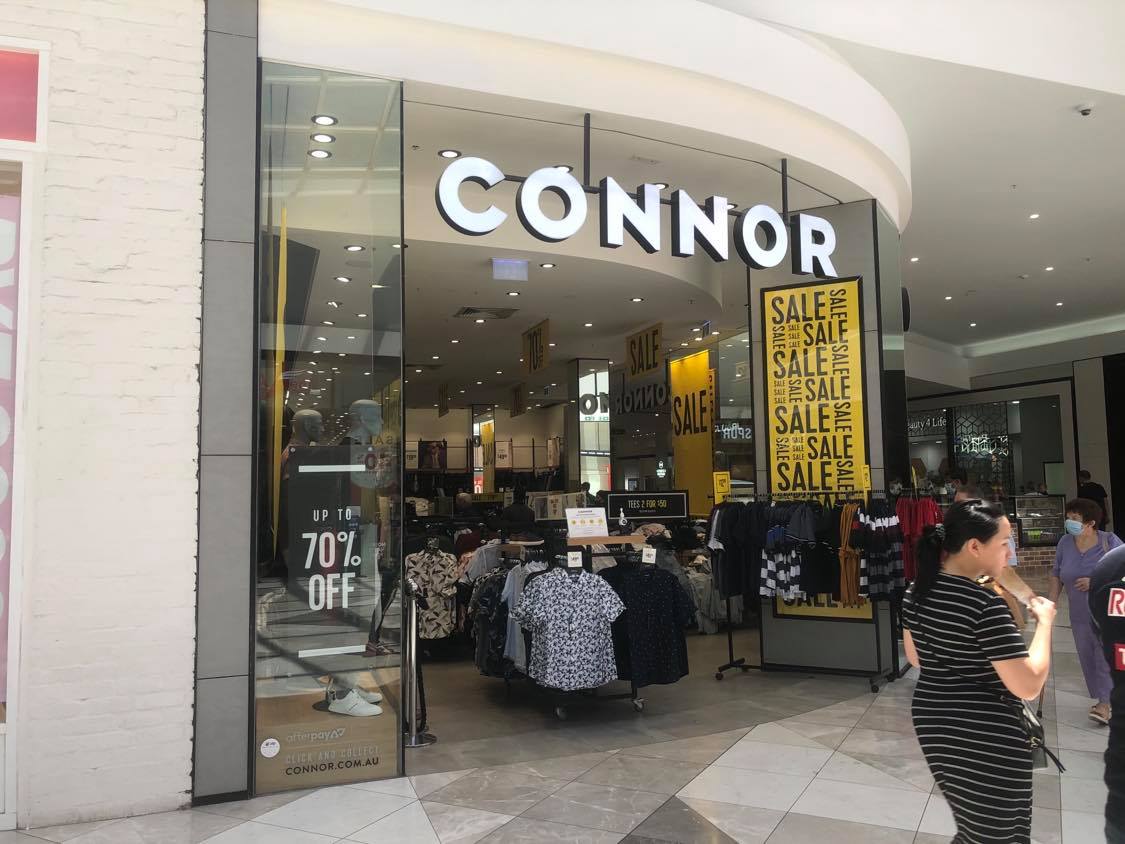 Connor is a menswear store located in the strip of shops between Myer and Target.
Converse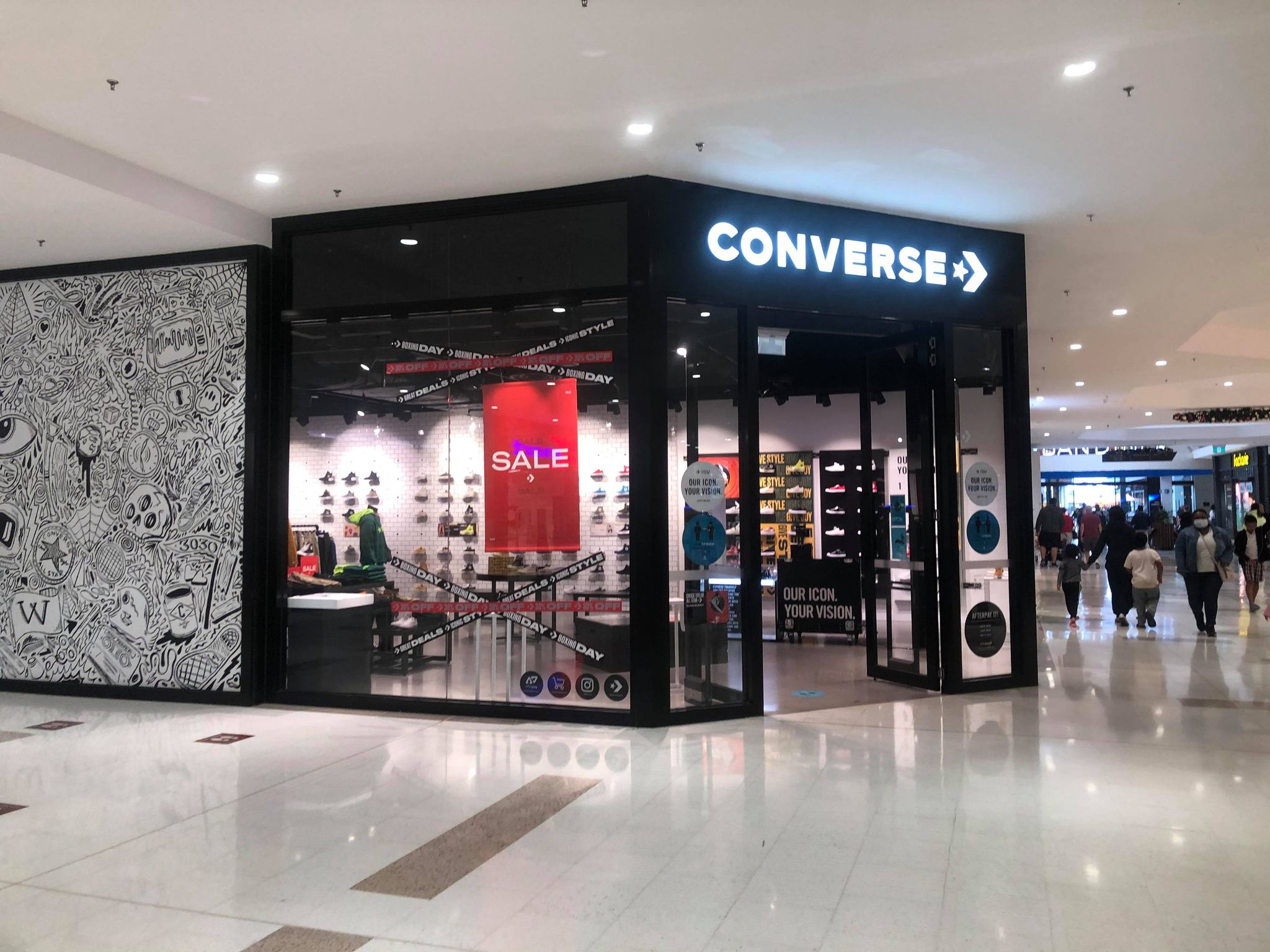 Converse sells men's, women's and children's footwear.
Cotton On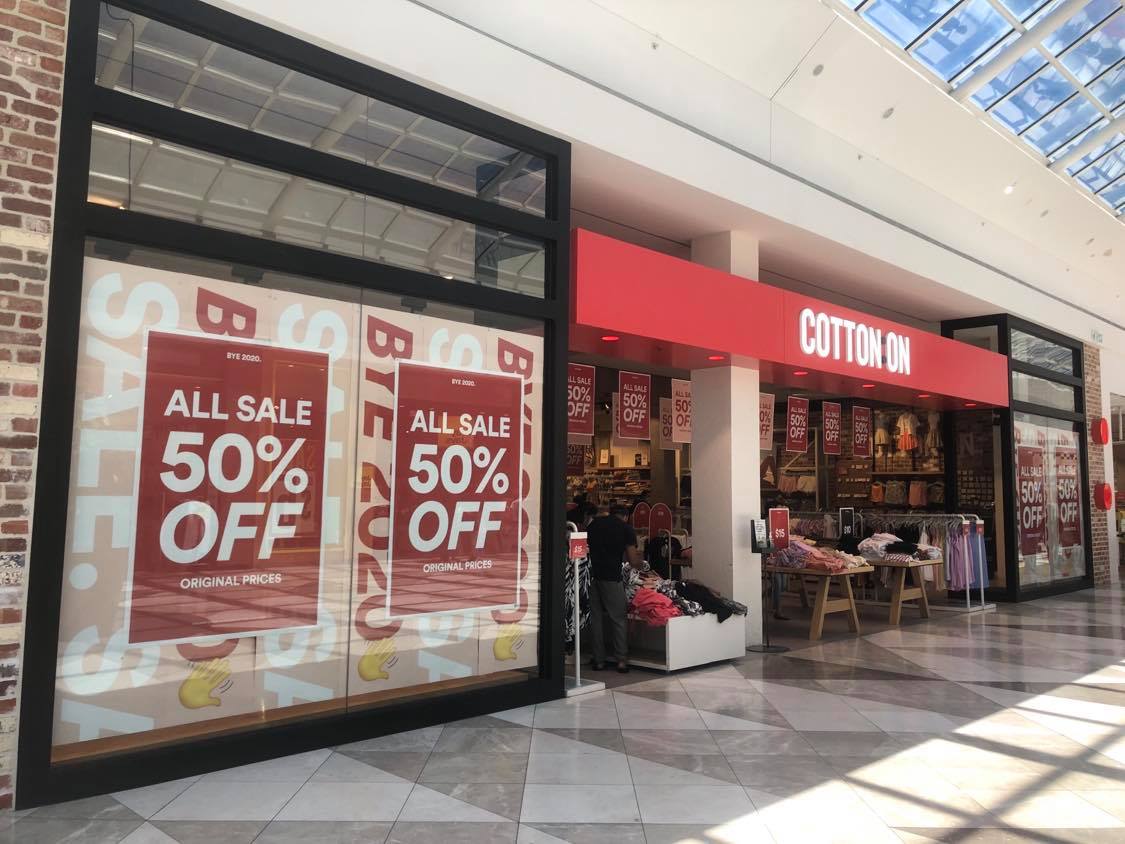 Cotton On Body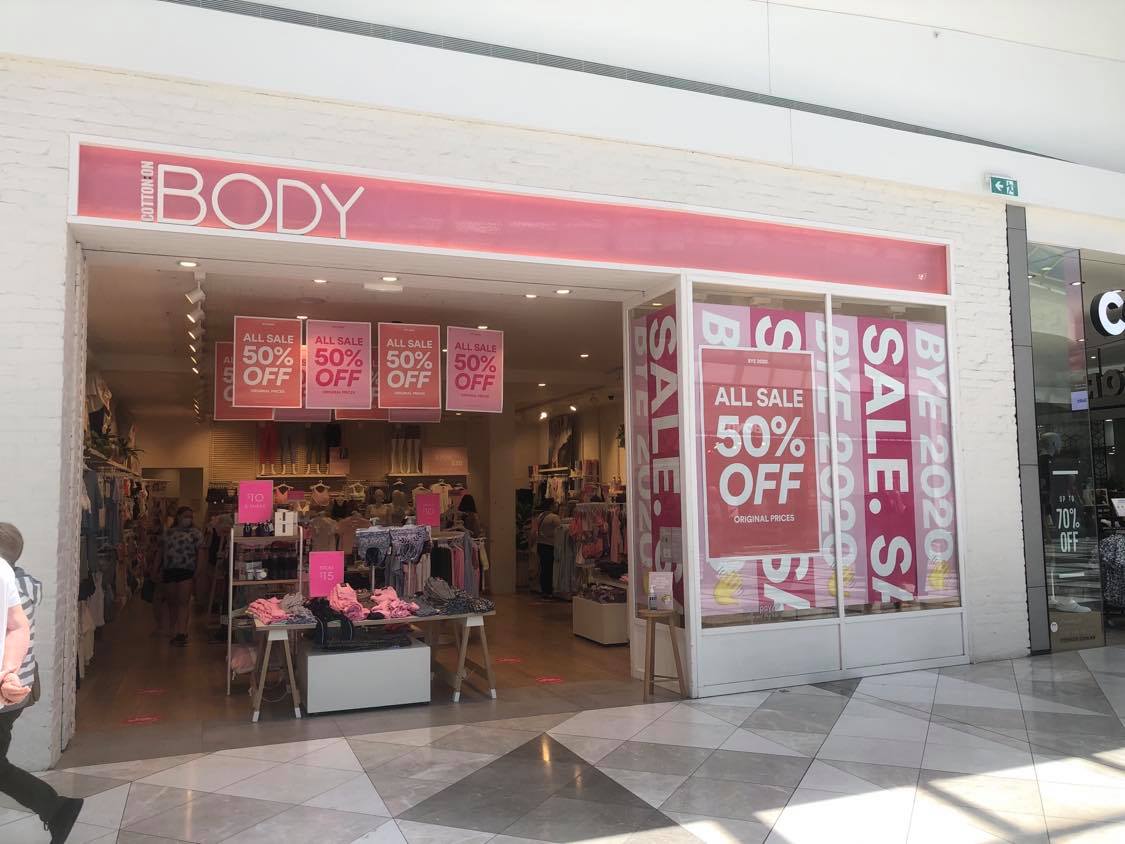 Cotton On Kids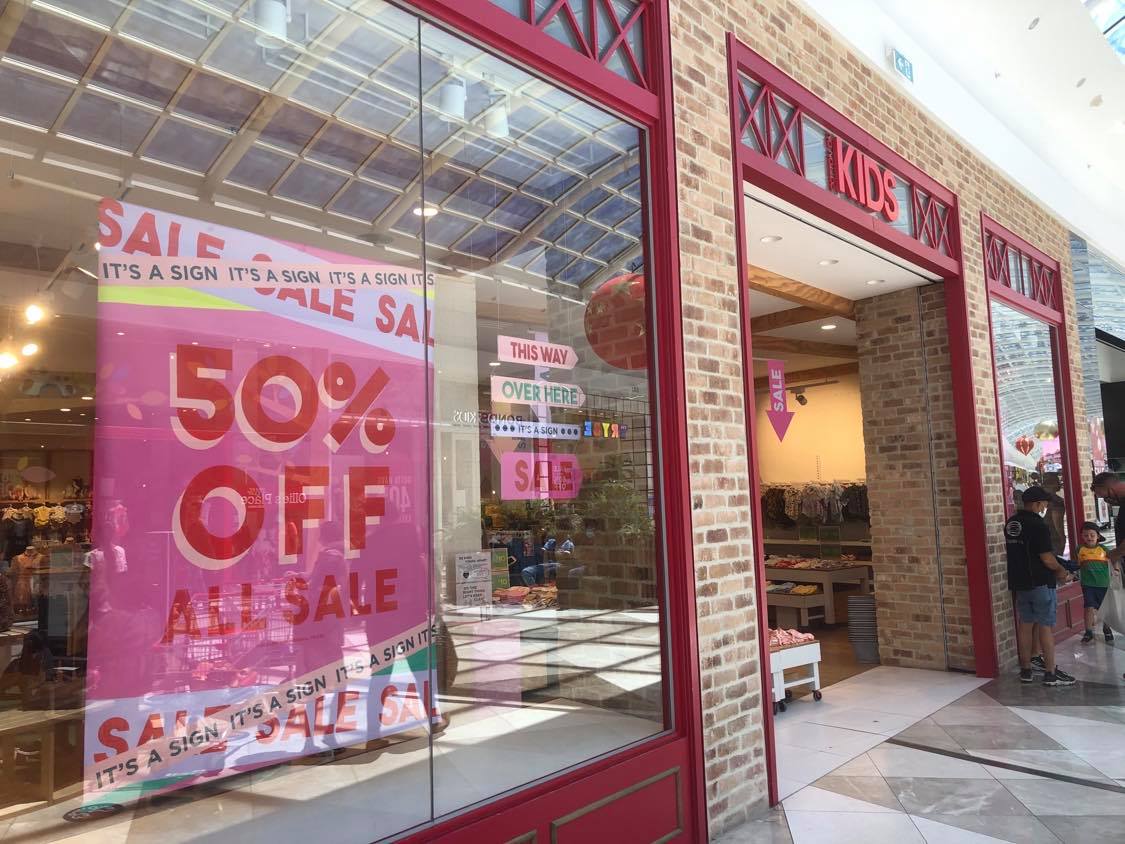 Credit Union Australia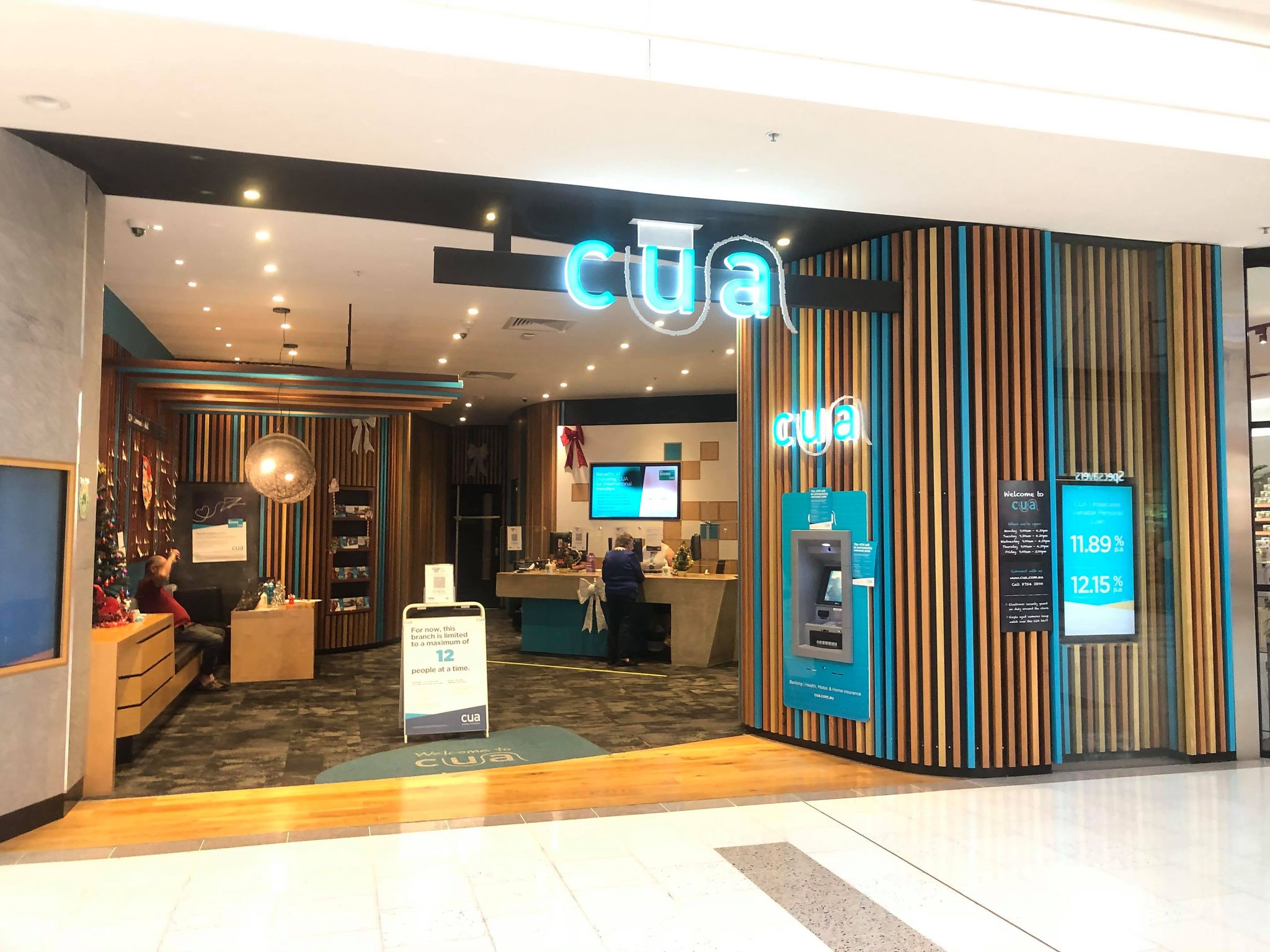 Cupcake Queens
Daiso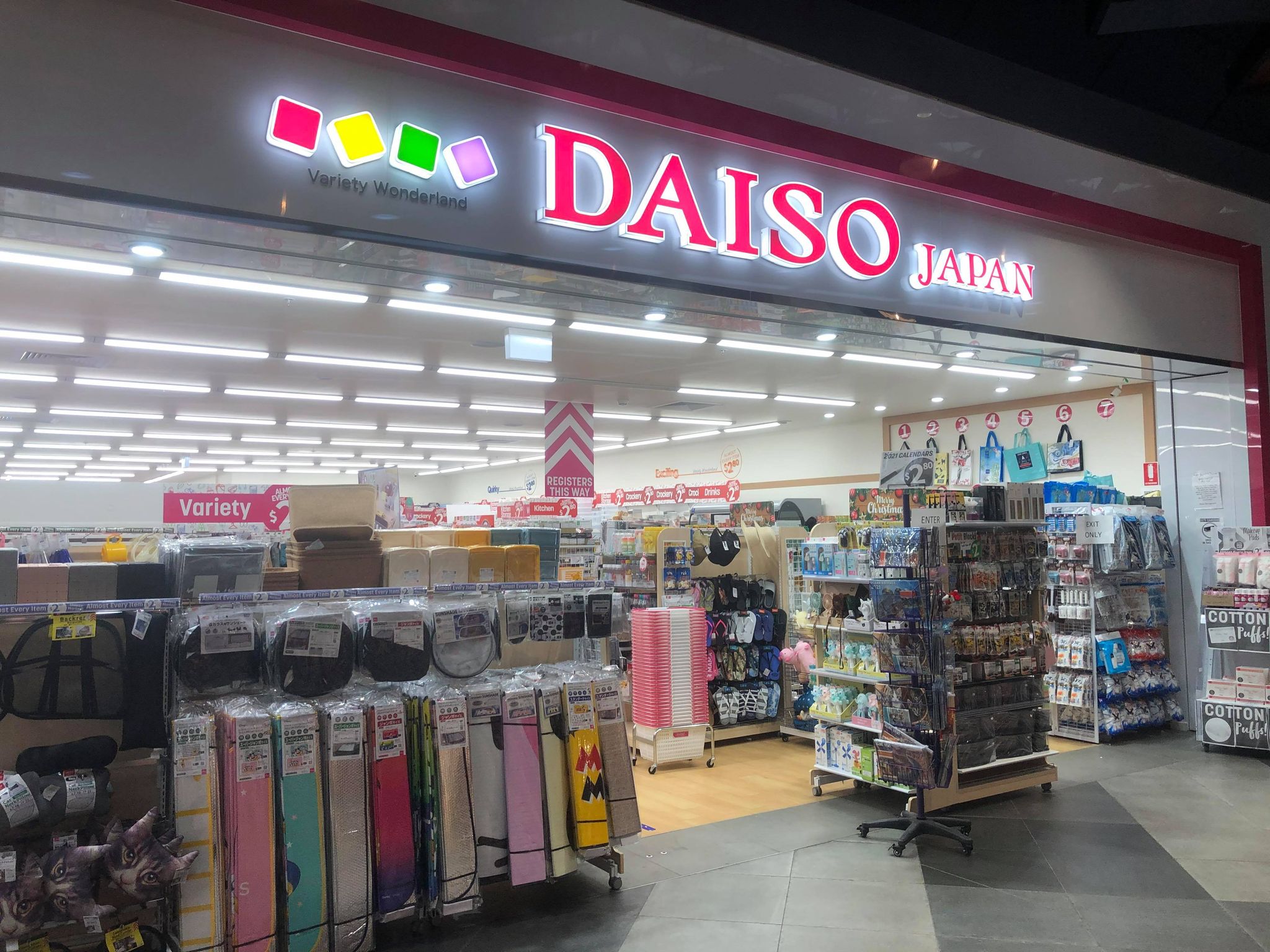 Daiso is a Japanese discount variety store located near TK Maxx, Woolworths and Aldi. Almost everything is $2.80 and they sell a huge variety of products ranging from food, beauty and homewares.
Decjuba
Decjuba sells "effortless & edgy" fashion for women.
Decjuba Kids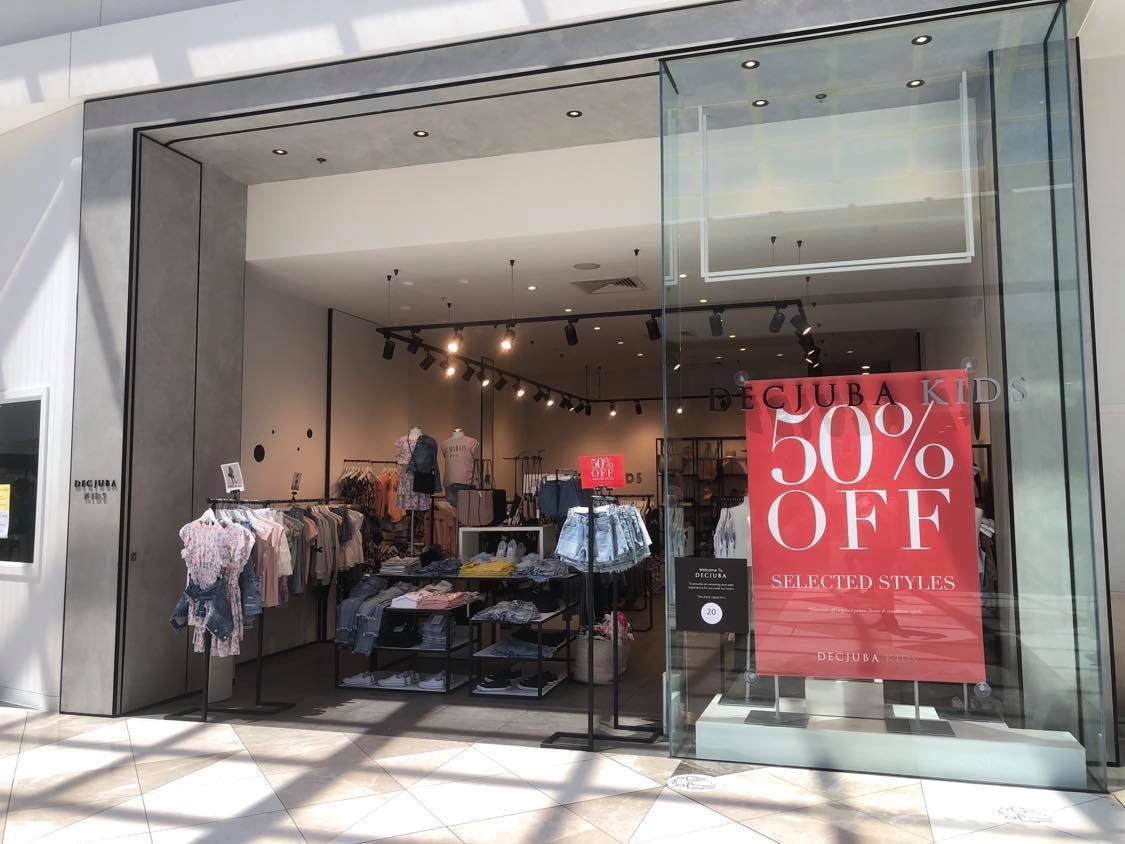 Like the parent company, but aimed at a younger demographic. Decjuba Kids is aimed at 6-16-year-old girls fashion.
Donut King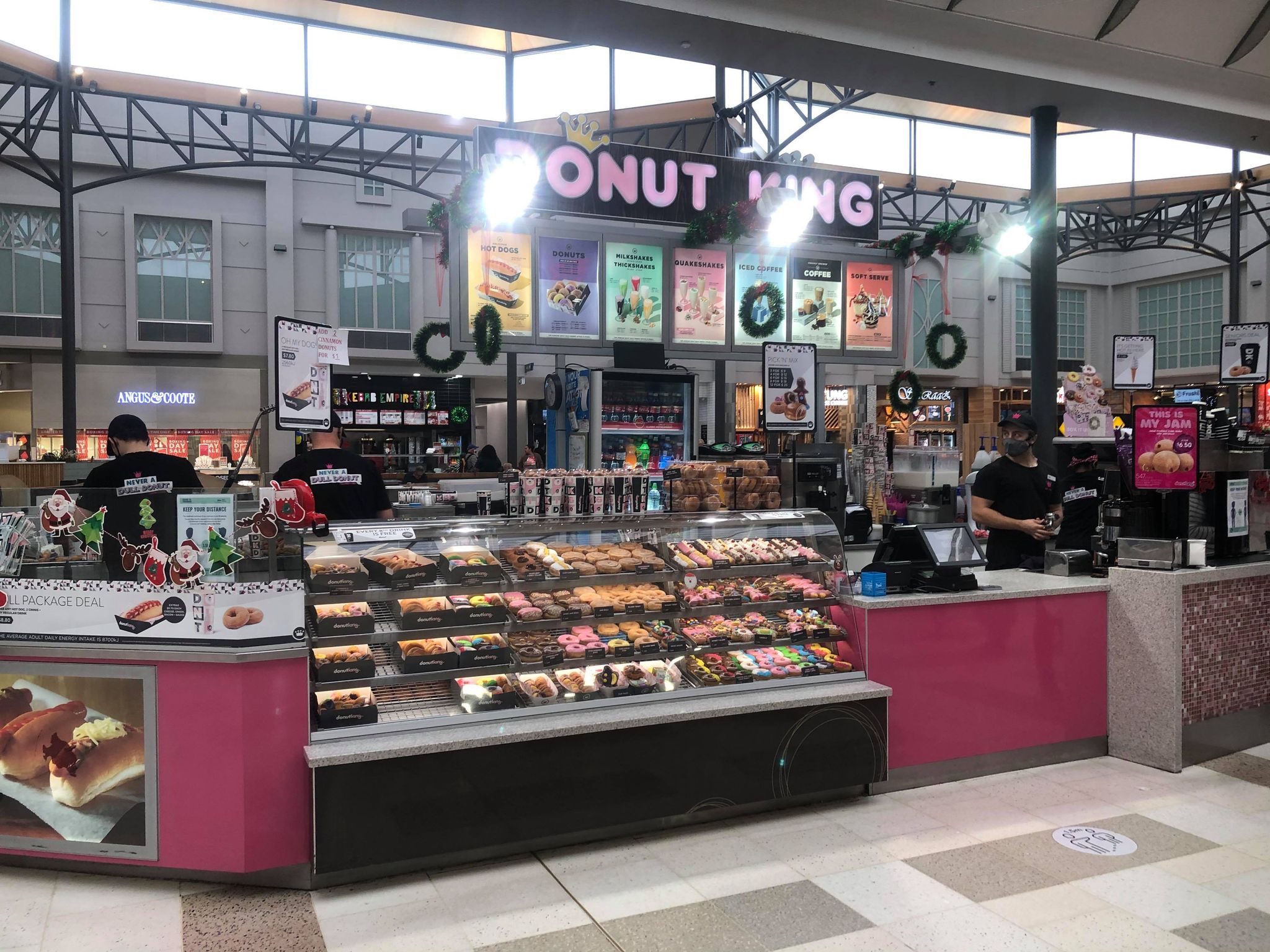 The classic doughnut chain in Australia, Donut King has been at Pacific Werribee and the Werribee Plaza for as long as I can remember.
Dotti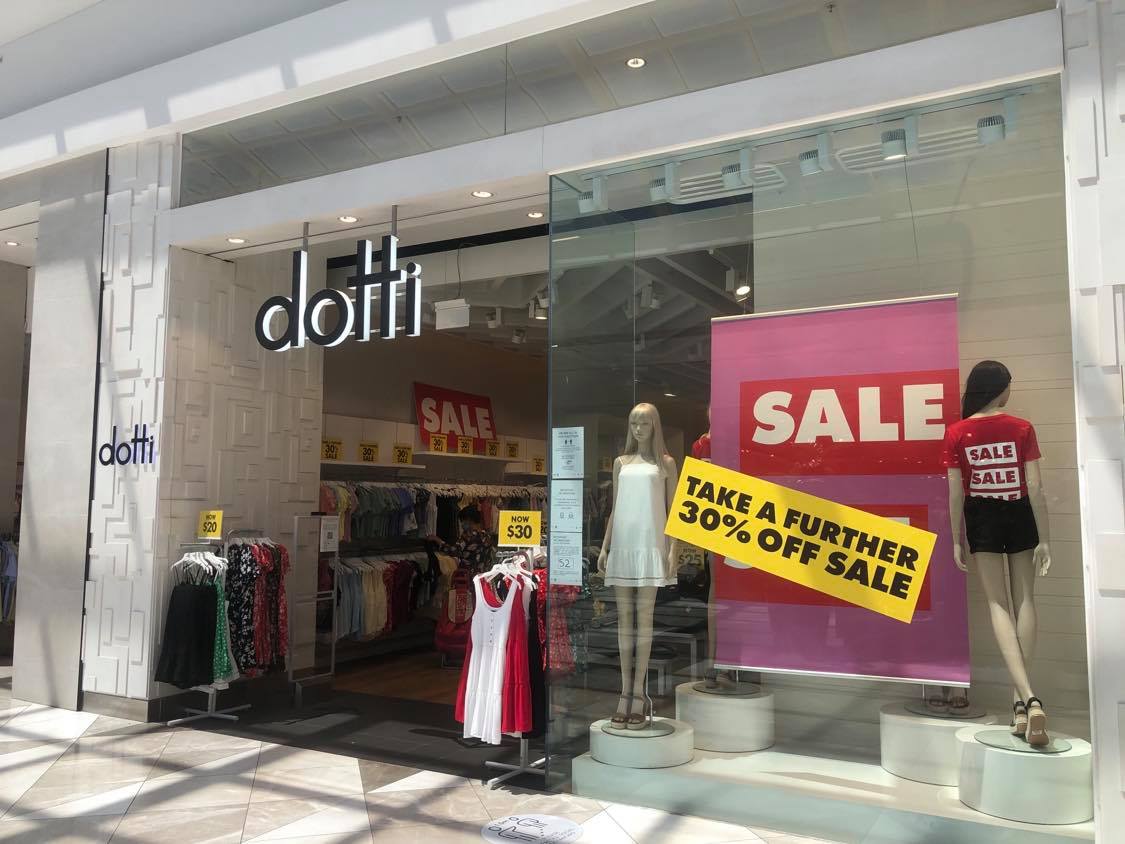 Dotti is a women's clothing shop.
Duff's Jewellers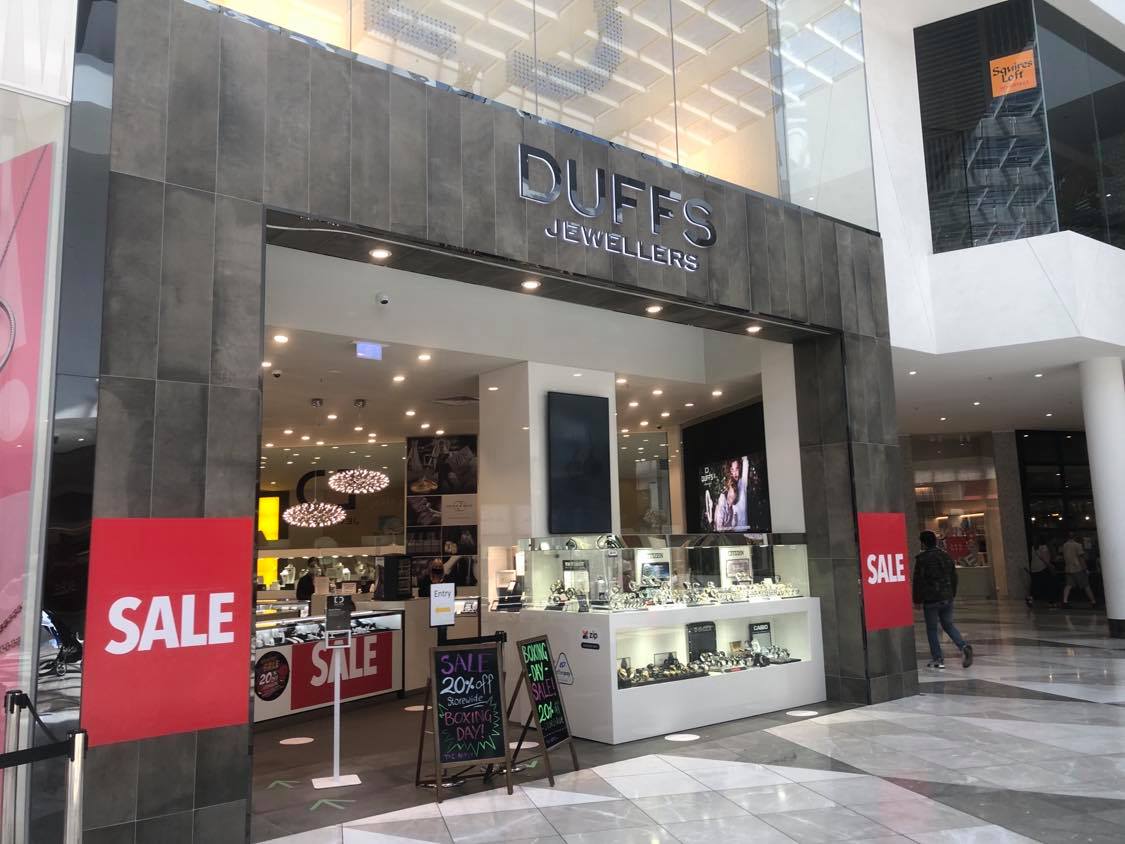 Duff's Jewellers is a newer jewellery store located near Myer.
Dumpling Chef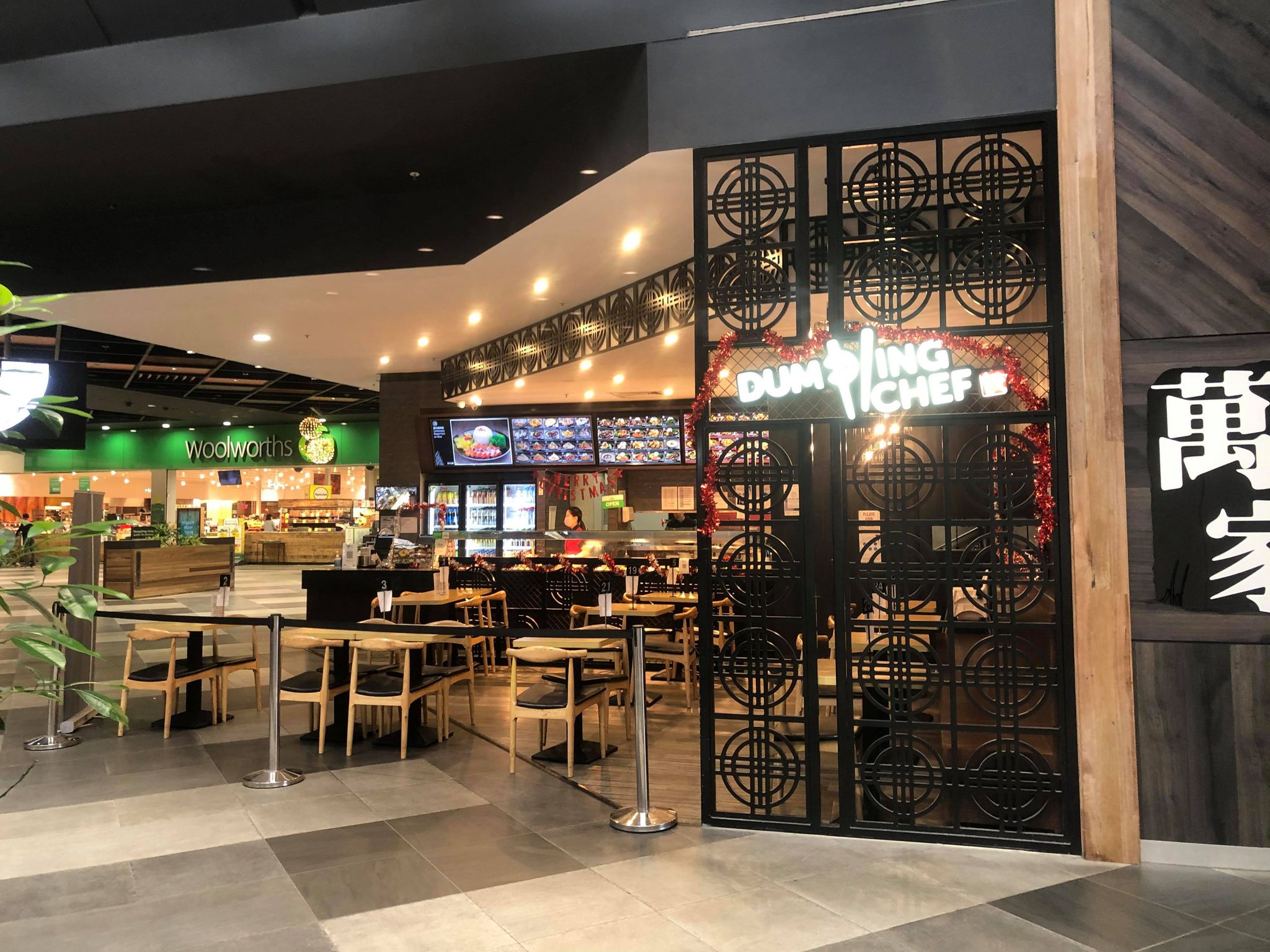 Dumpling Chef is a dumpling restaurant and takeaway right near Woolworths and its car park.
Dumpling Story
Dumpling story is part of the Urban Diner and is located outside.
Dusk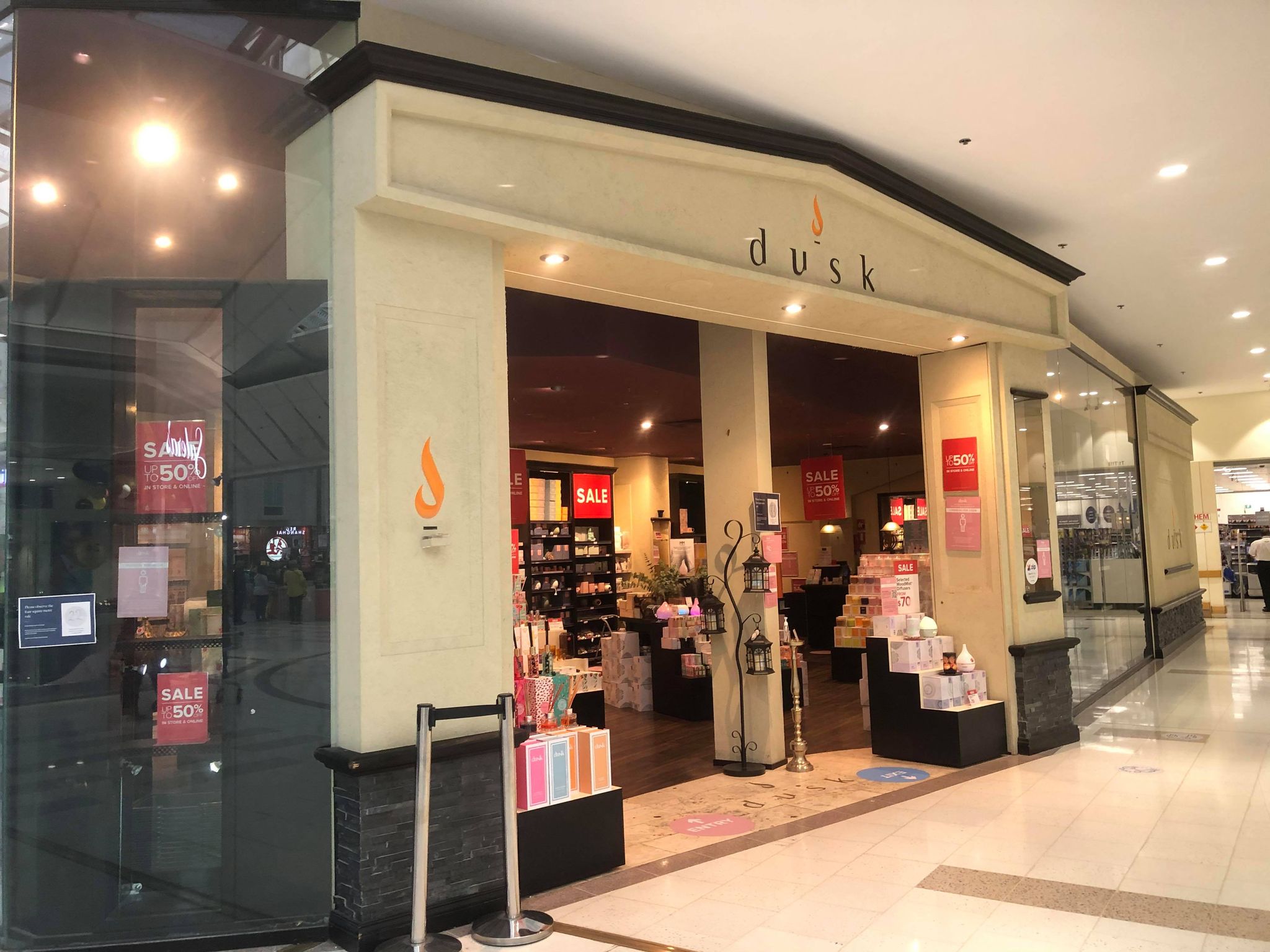 Dusk is a candles and gifts store.
EB Games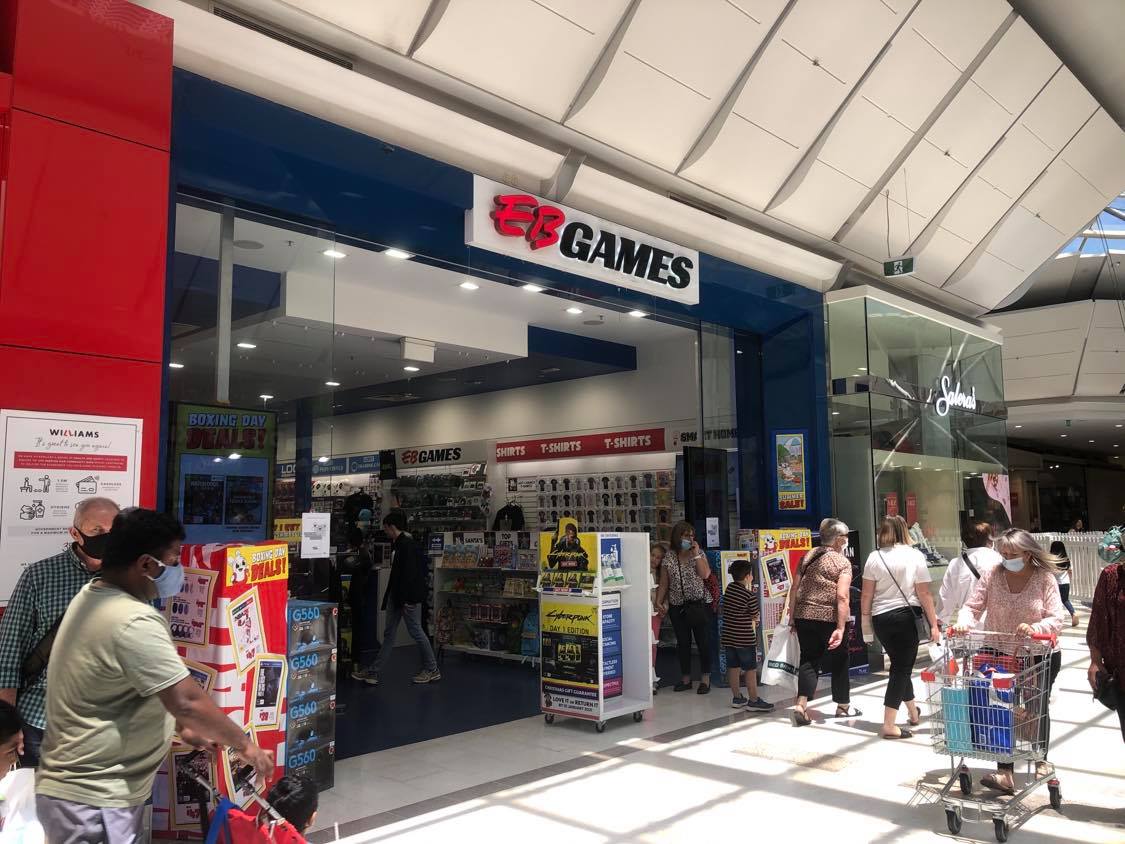 Australia's dedicated video games store, EB Games has been at Pacific Werribee and the Werribee Plaza for a long time.
Edge Clothing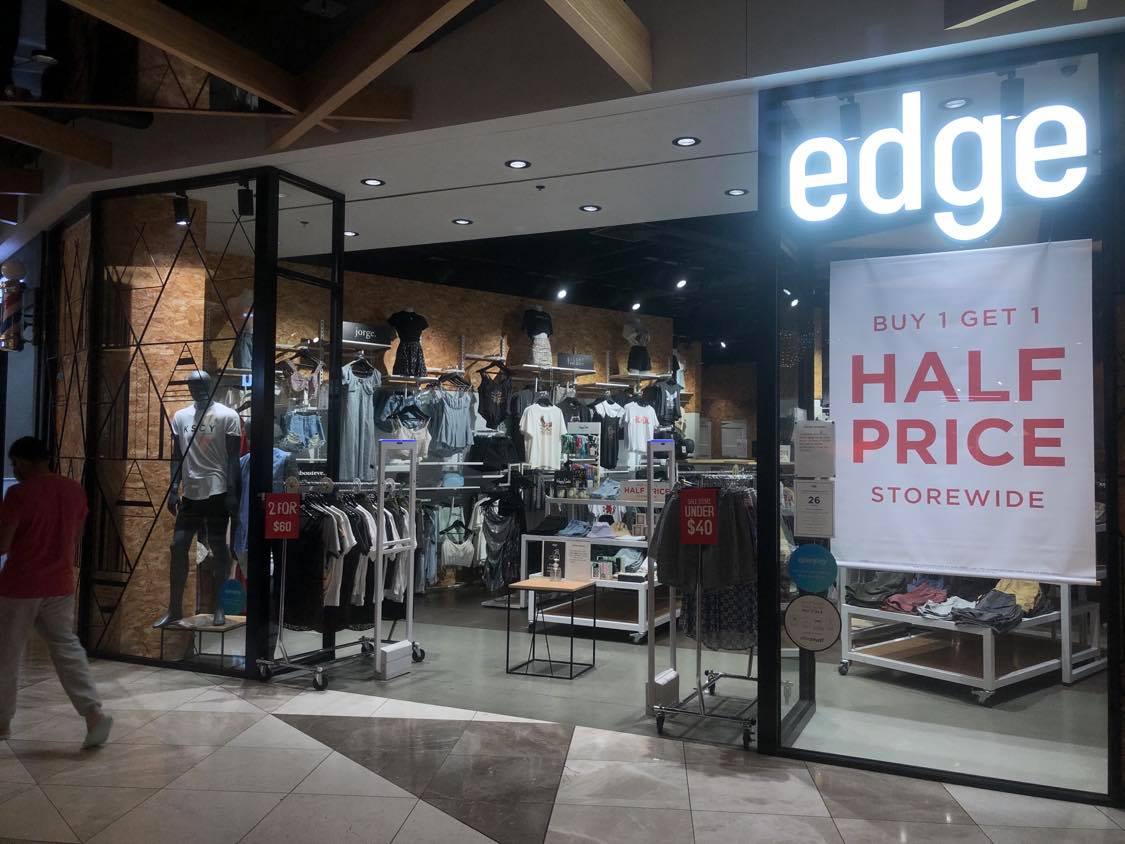 Edge clothing sells casual clothes for both men and women.
Factorie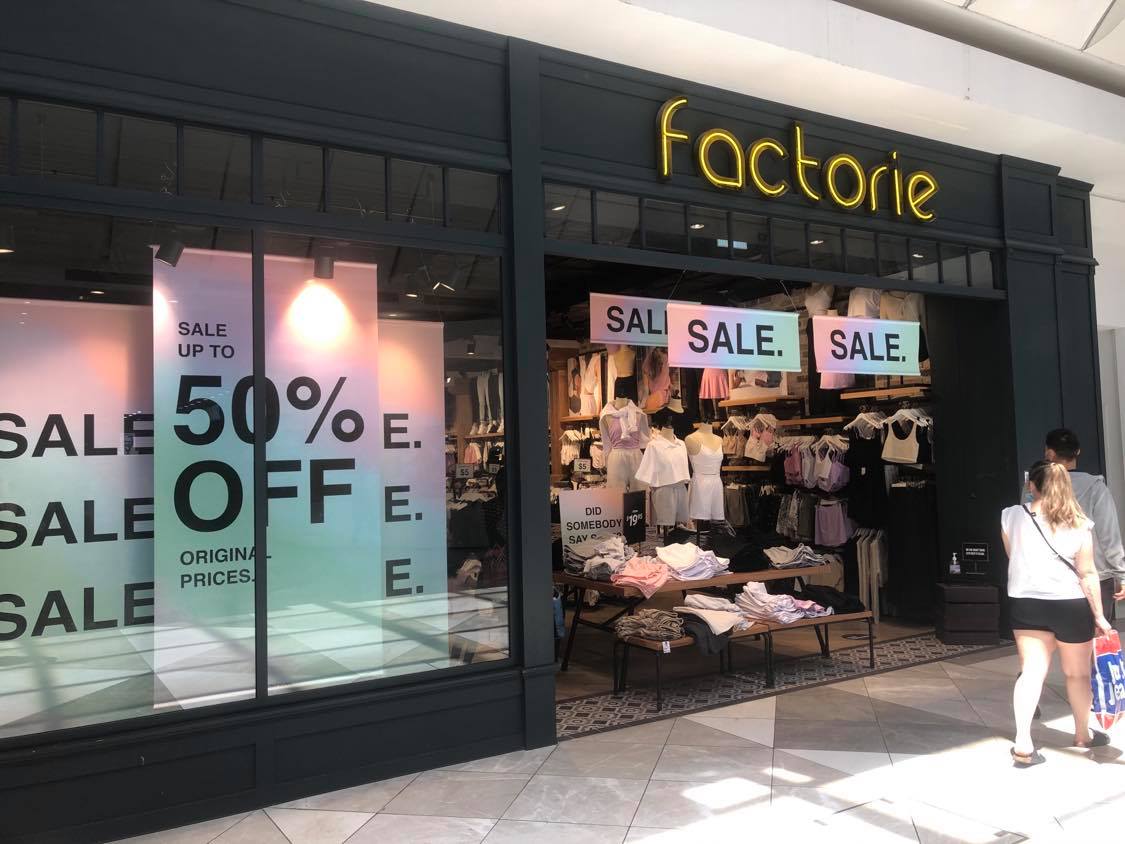 Factorie sells men's and women's fashions.
Famous Footwear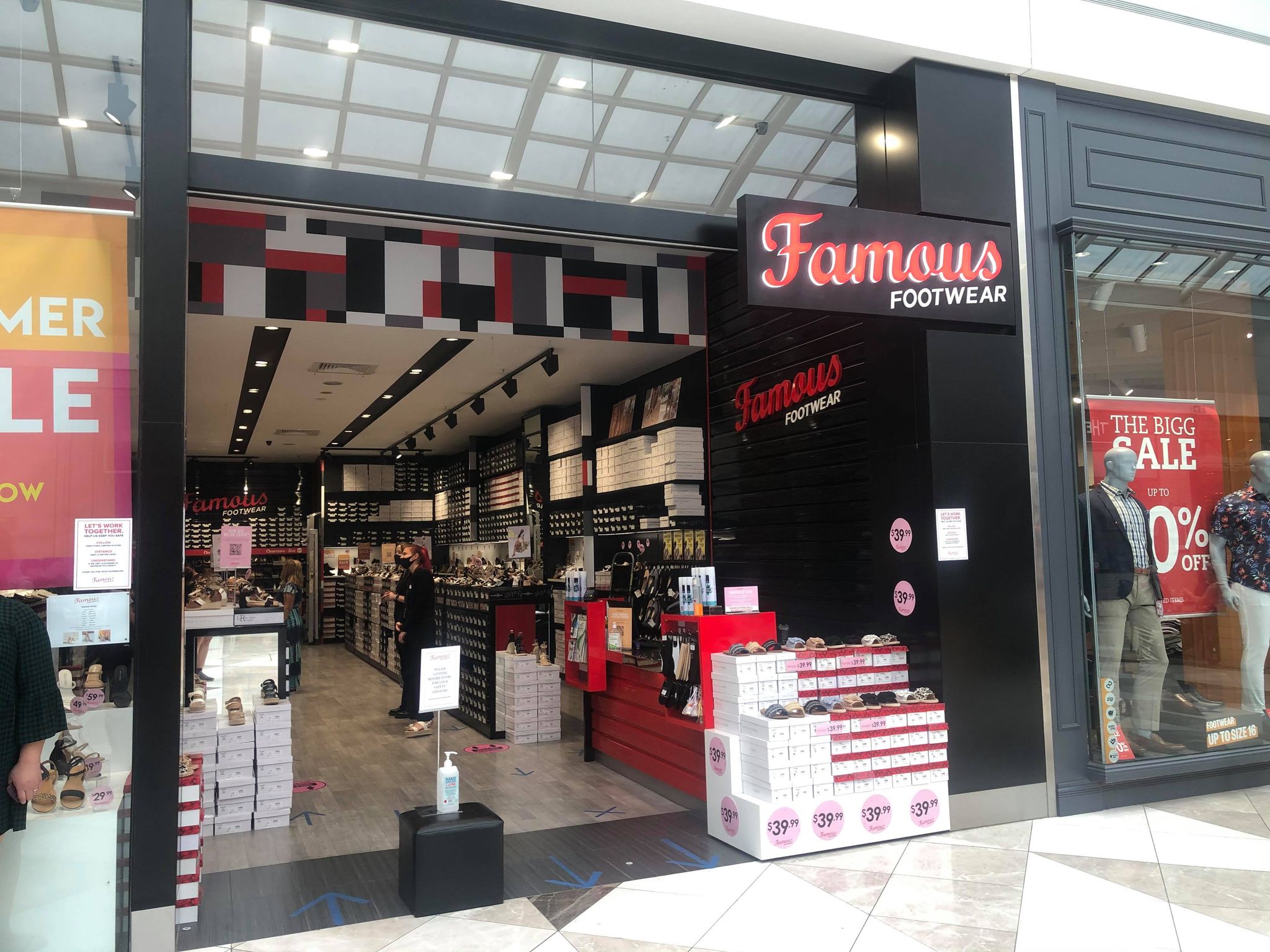 Famous Footwear sells affordable women's footwear. They have a huge variety, They range from sneakers, thongs, high heels, flats, boots and more.
Ferguson Plarre Bakehouse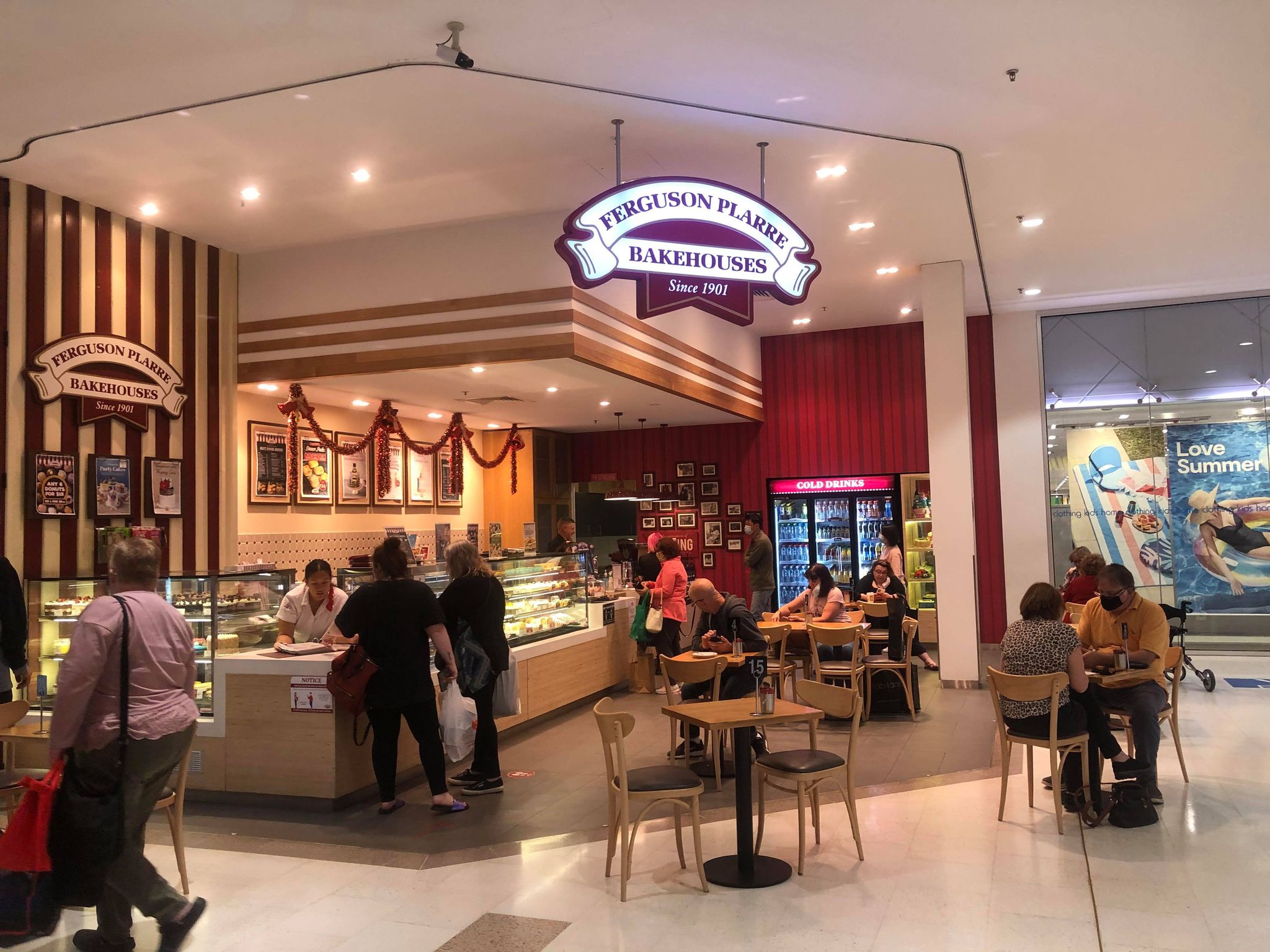 Ferguson Plarre is a great place for cakes and baked goods.
First Place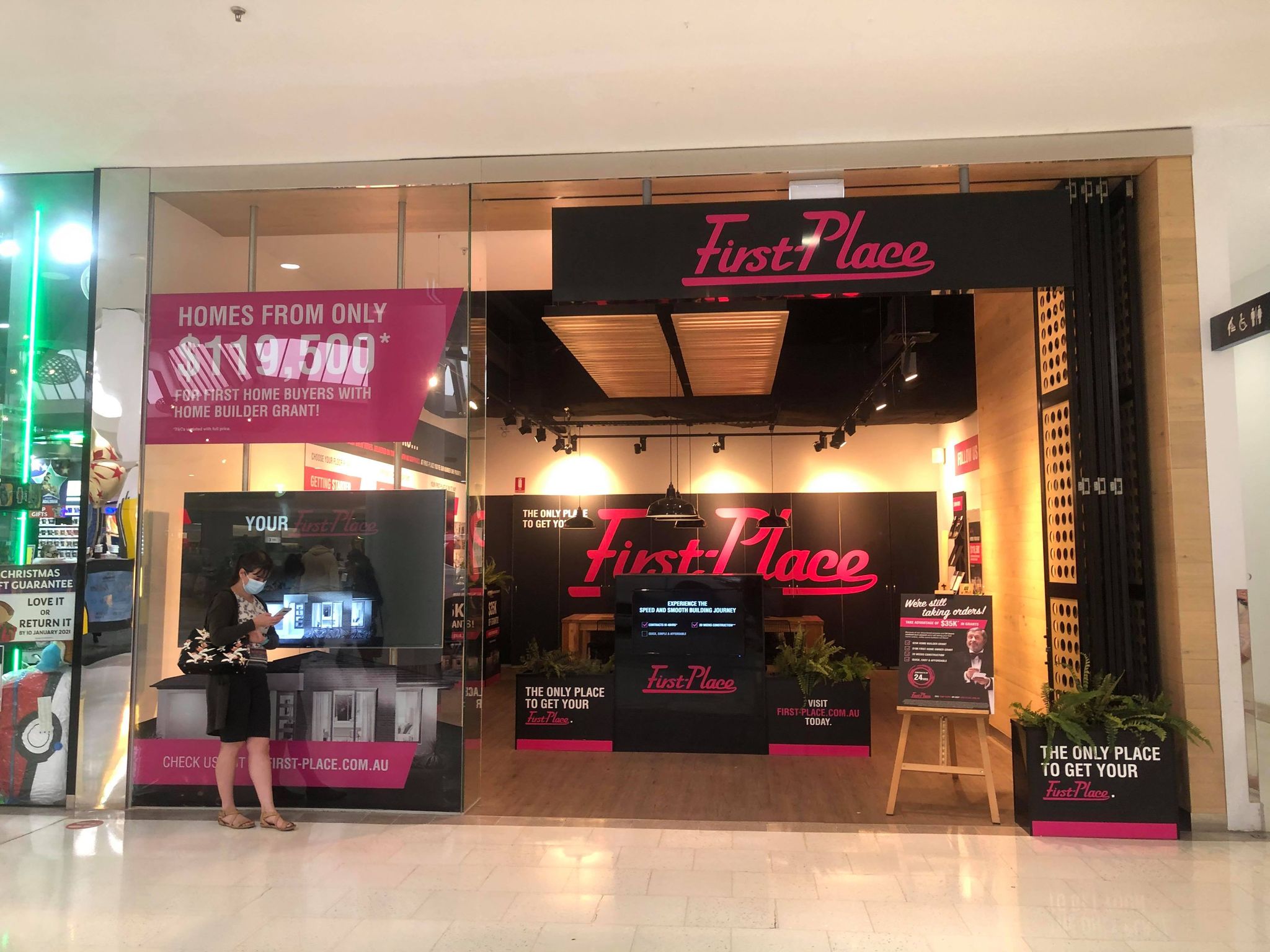 First Place is the first time I've seen a home builder with a retail store in a shopping centre.
Fish Pier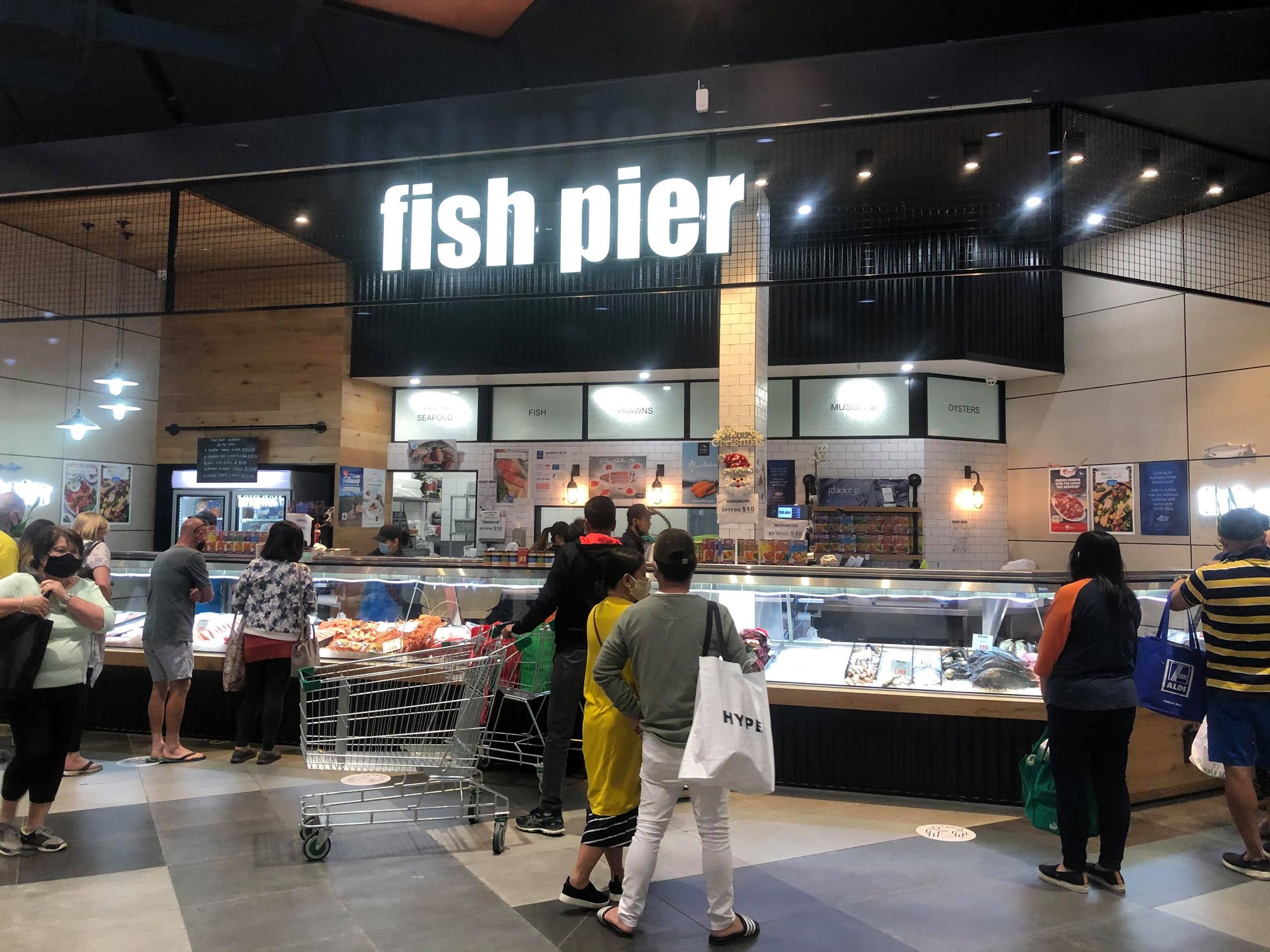 If you don't eat fish, you're going to hate this place, Fish Pier can be smelled from quite far away. If you like eating fish, it's surely a better place to shop than at the nearby Woolworths. It's always quite busy here.
Flight Centre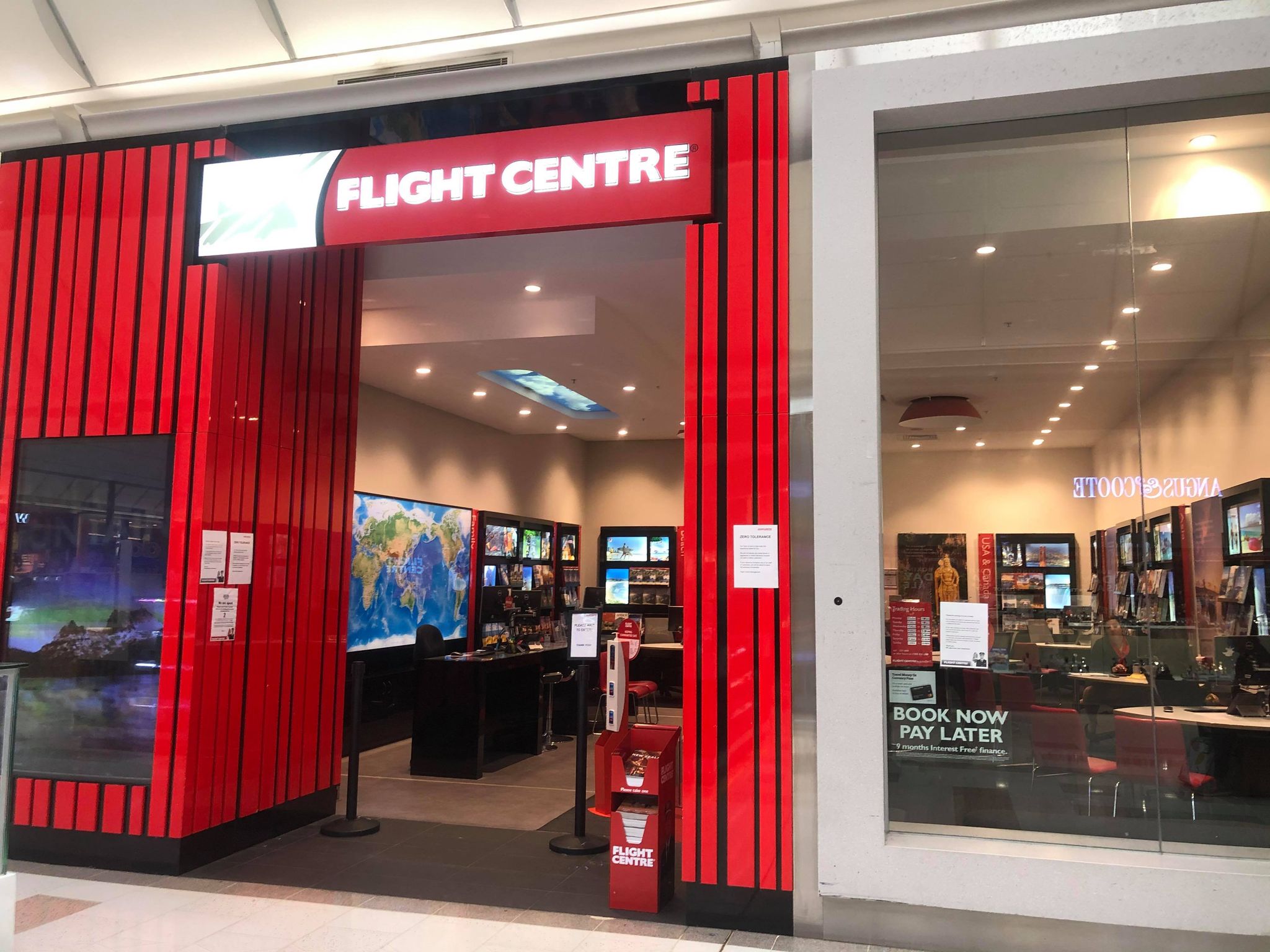 Looking for a holiday? Flight Centre can help.
Foot Locker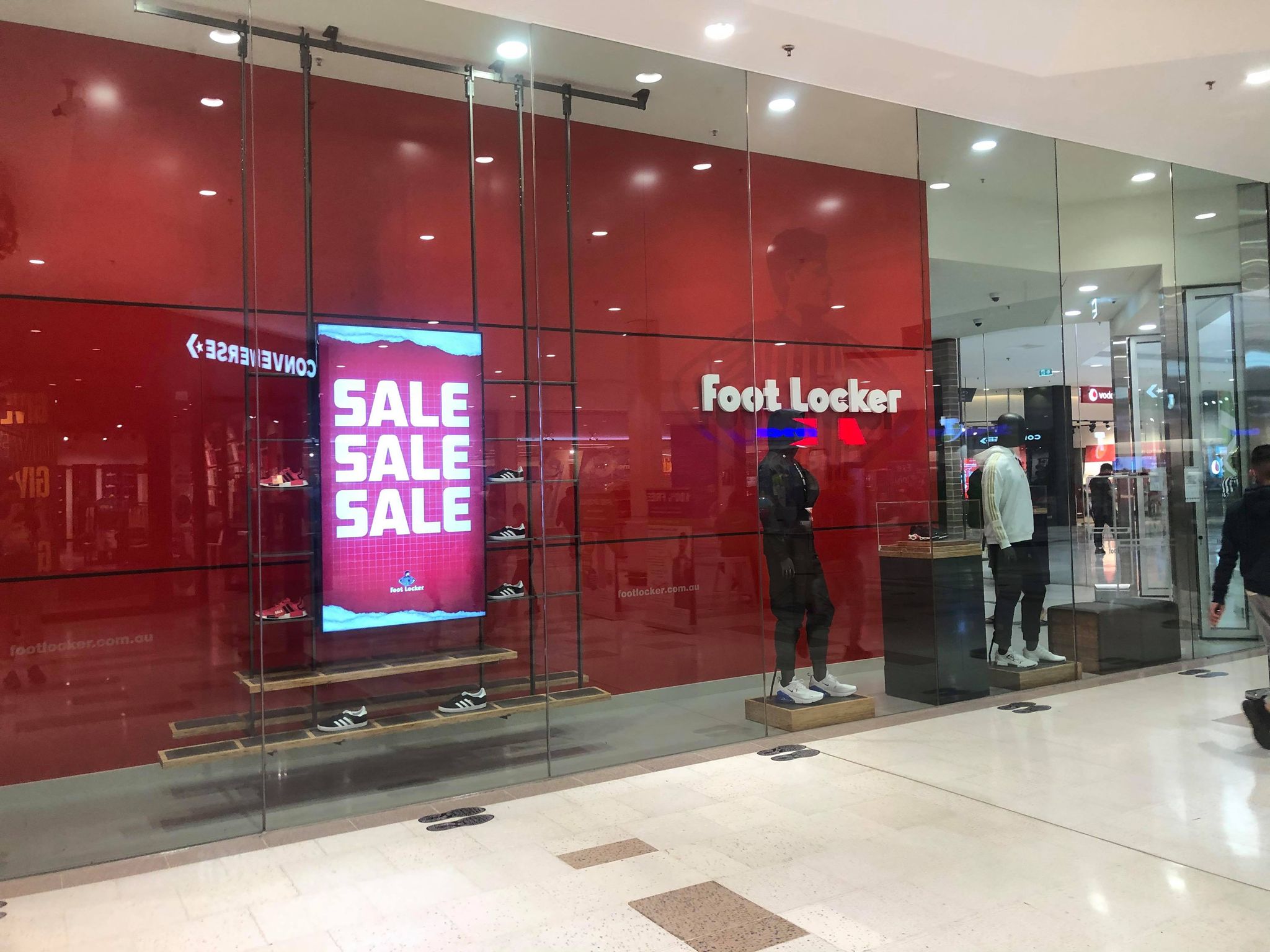 Footlocker sells men's women's and children's footwear. They sell all the best brands such as Reebok, Nike, Puma, Asics and more.
Forever New
Young women love to shop for clothes at Forever New.
Frames Now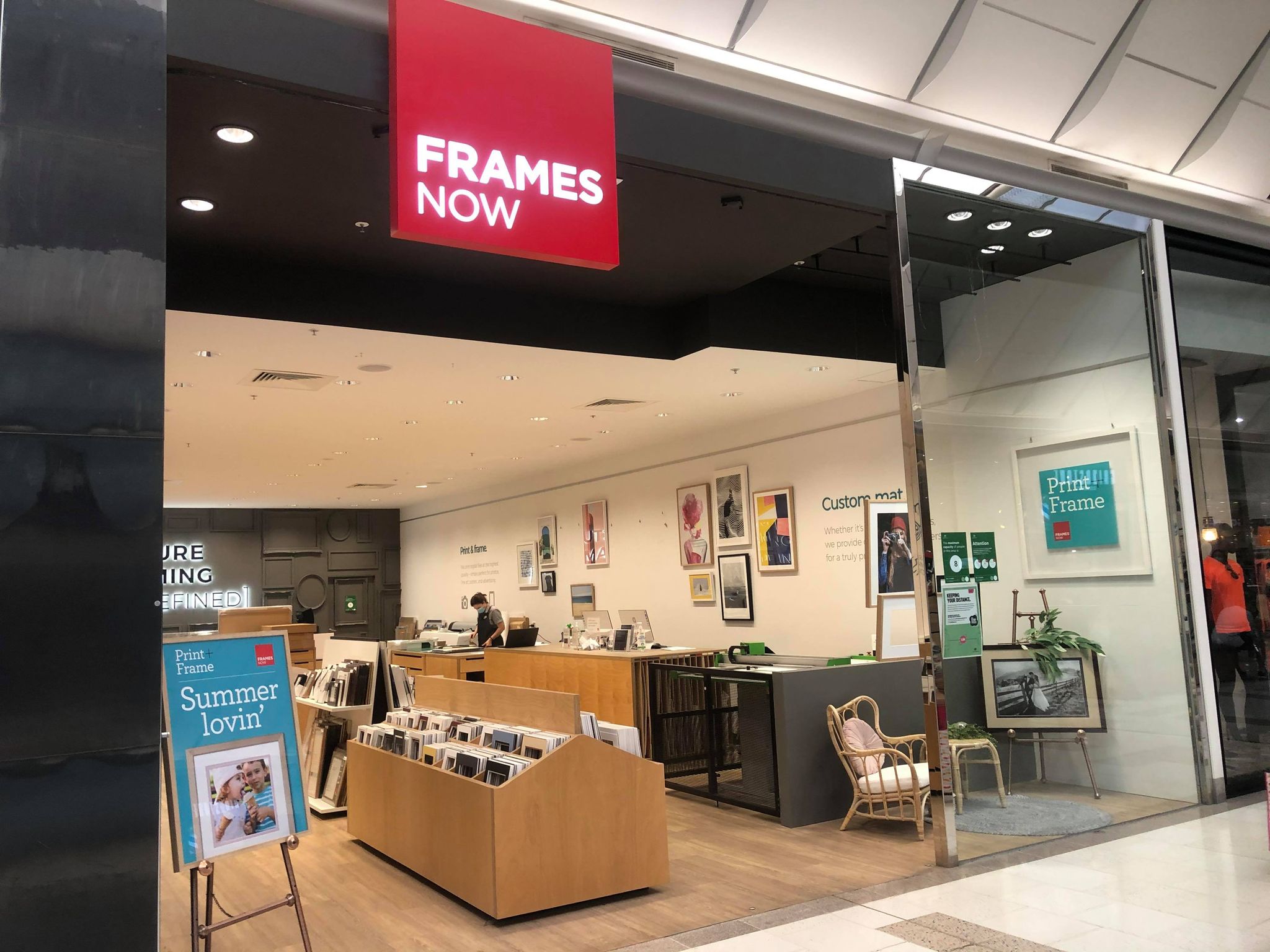 This is a shop for framing pictures and paintings.
French Baguette Cafe
I'm not certain, but this may have closed. I believe this was part of the market area near Aldi.
Games World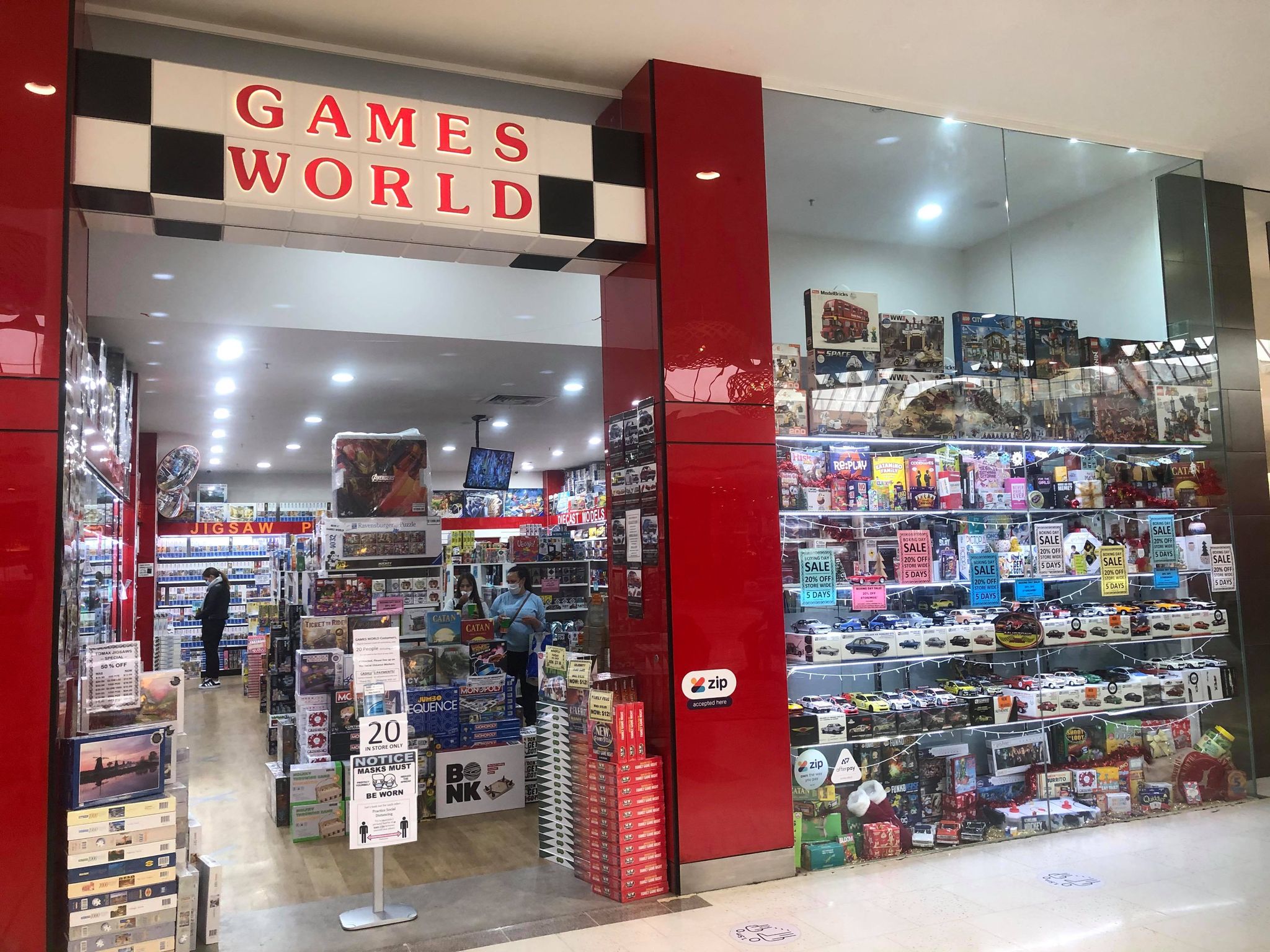 A great store for buying board games, card games and puzzles.
General Pants Co.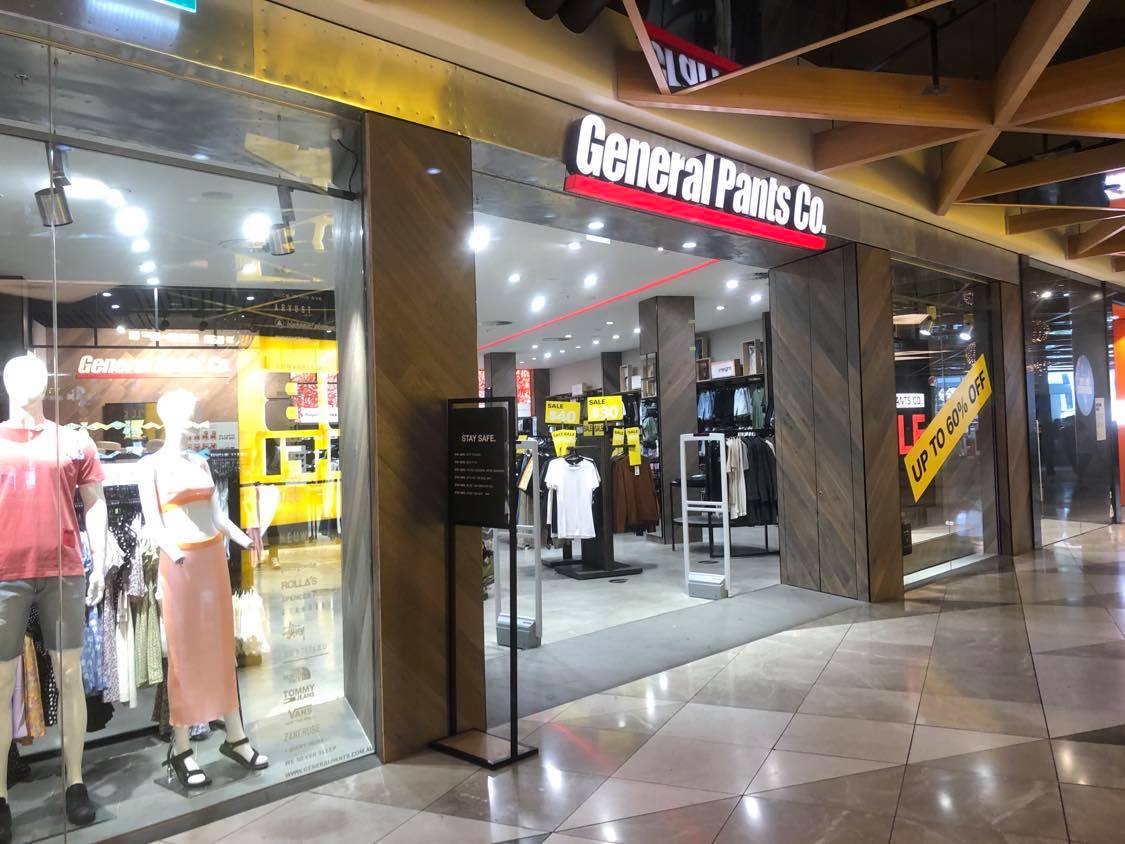 General Pants Co sells more than just pants, as you can see above, they also have skirts and tops and more.
George & Matilda Eyecare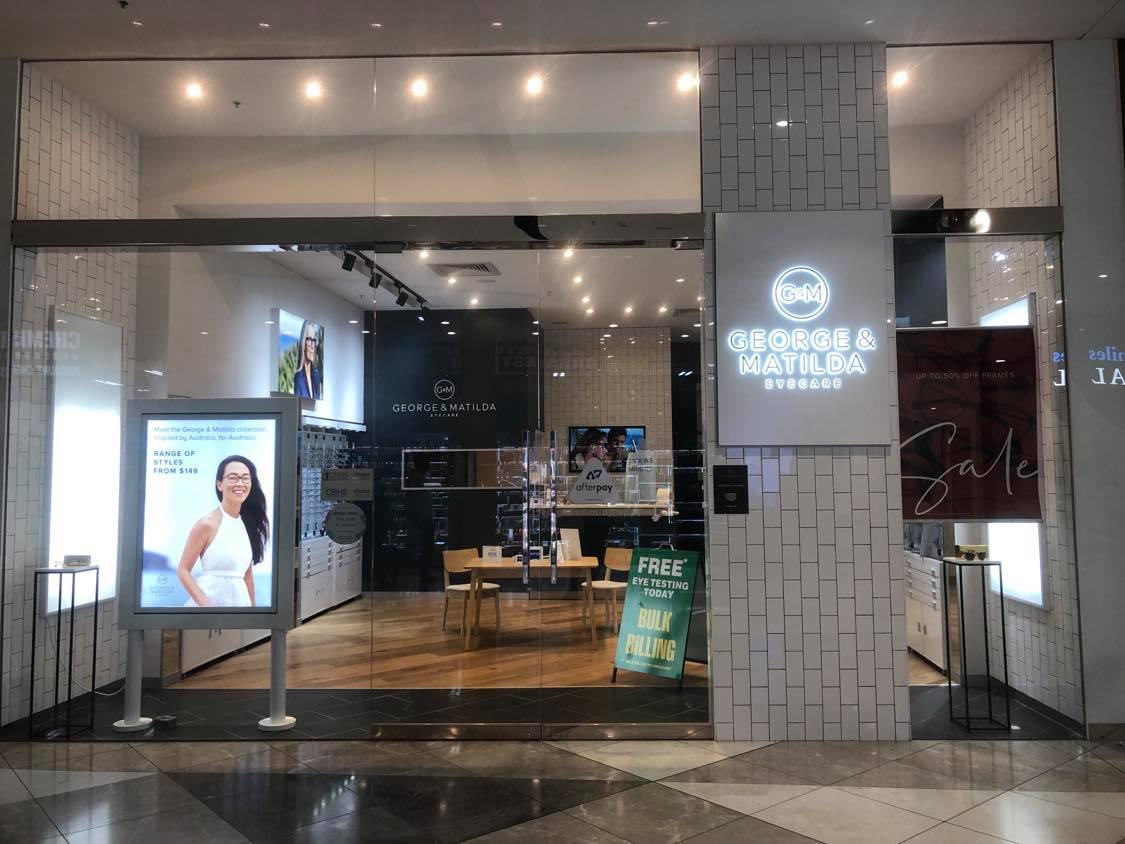 A cool looking optometrist.
Ghanda Clothing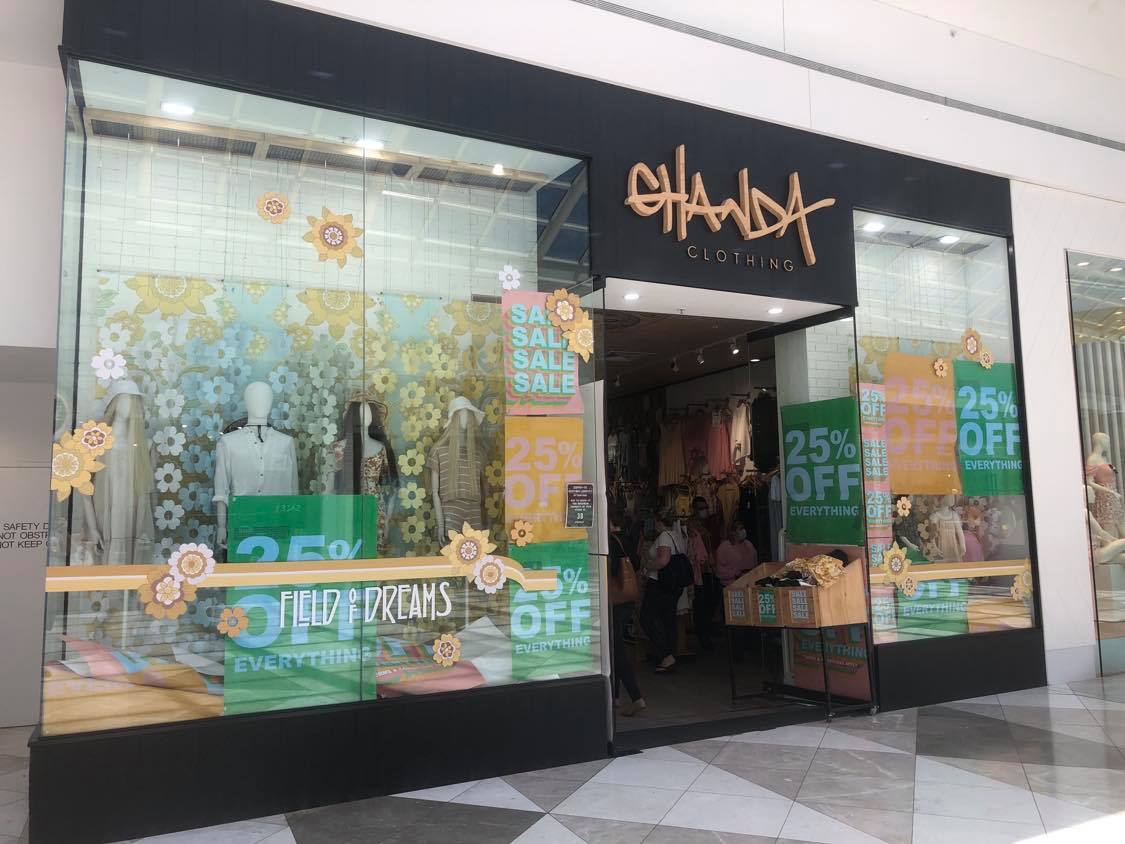 This Australian brand is known for hoodies, trackies, tees and womenswear.
Glassons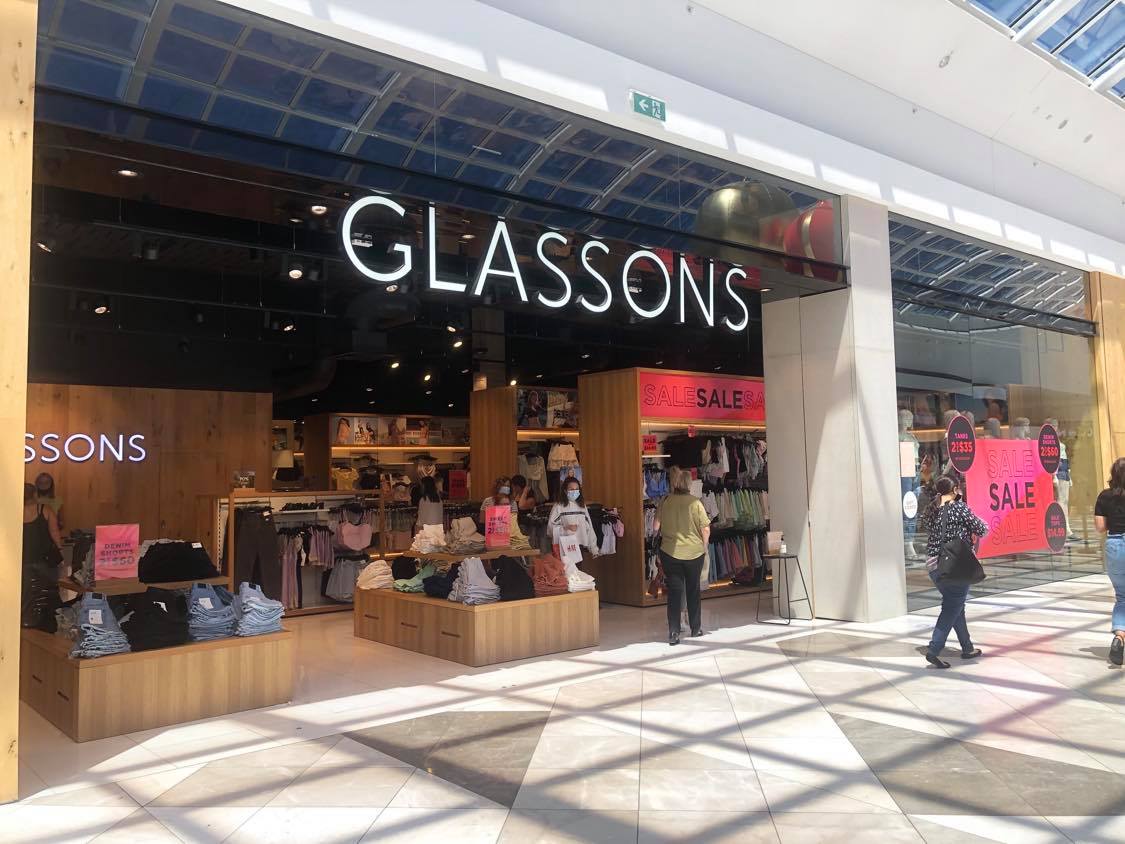 Global Handbags & Travel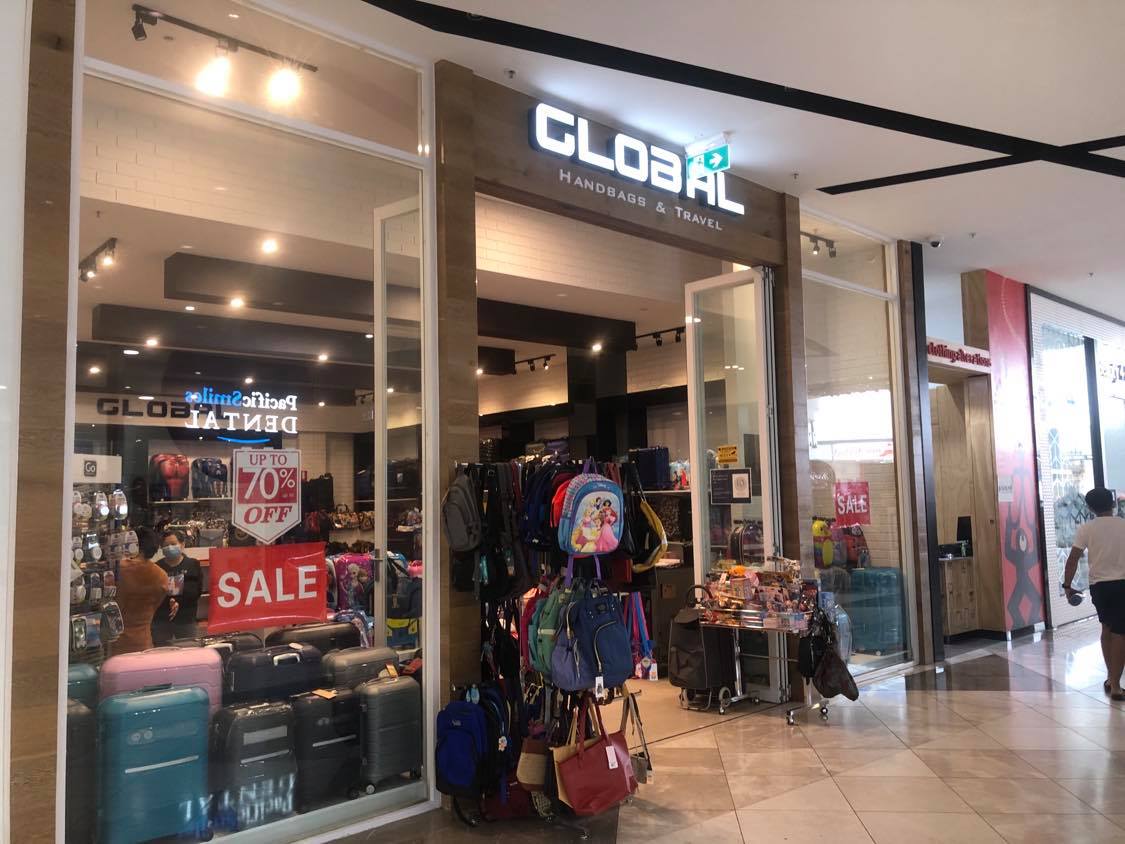 Global Meats & Groceries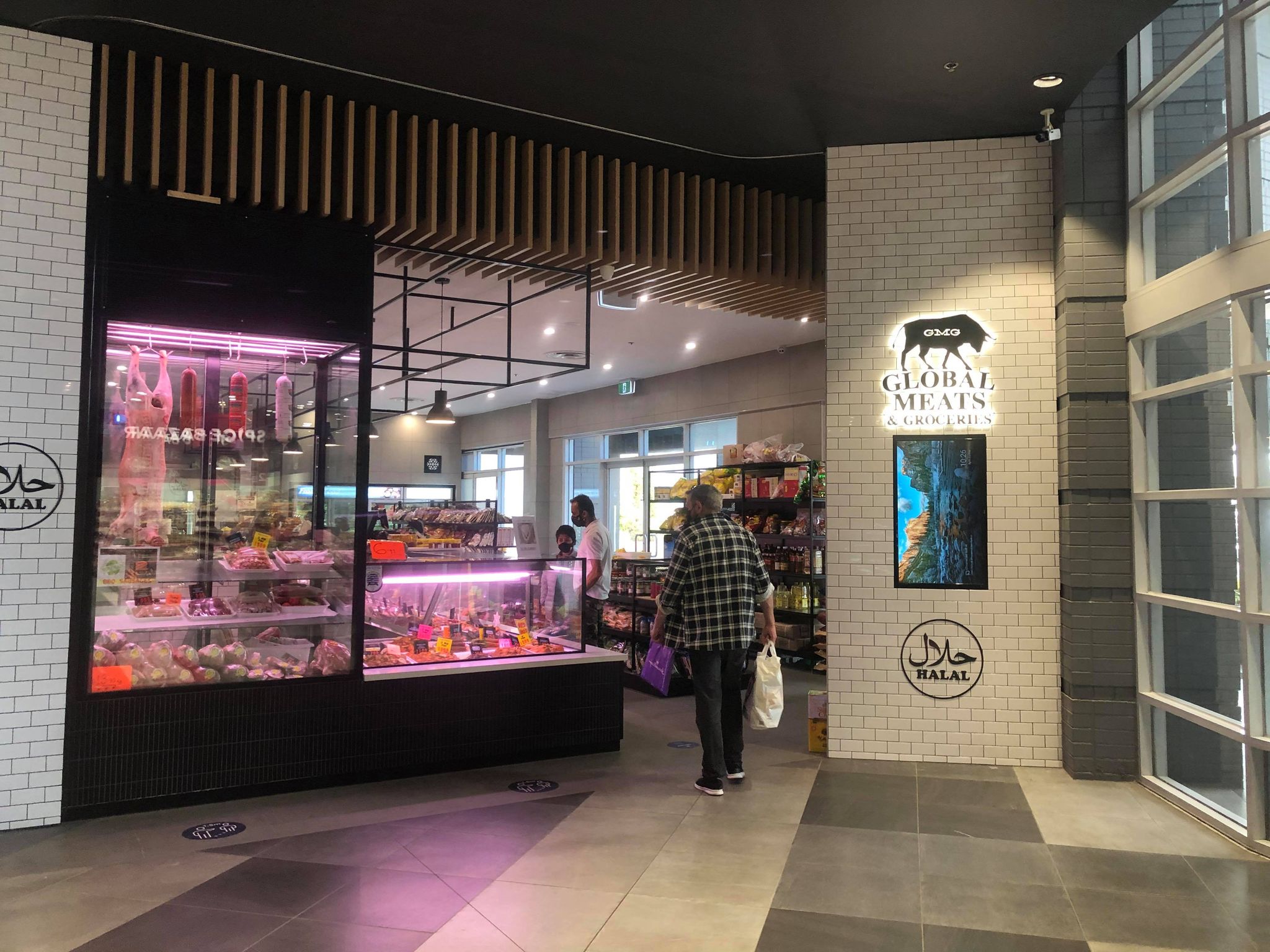 Gloria Jeans Coffees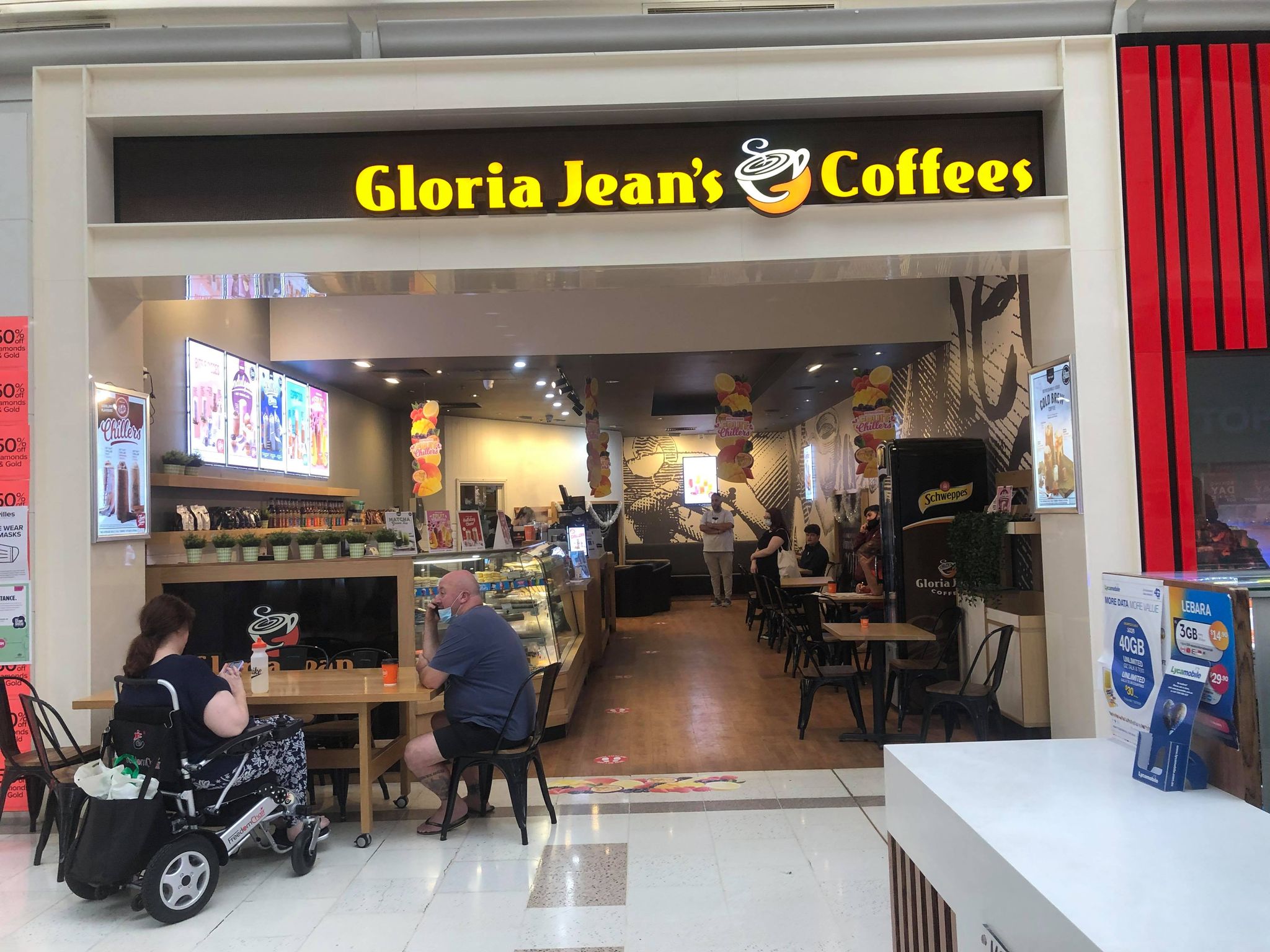 GoldenGreen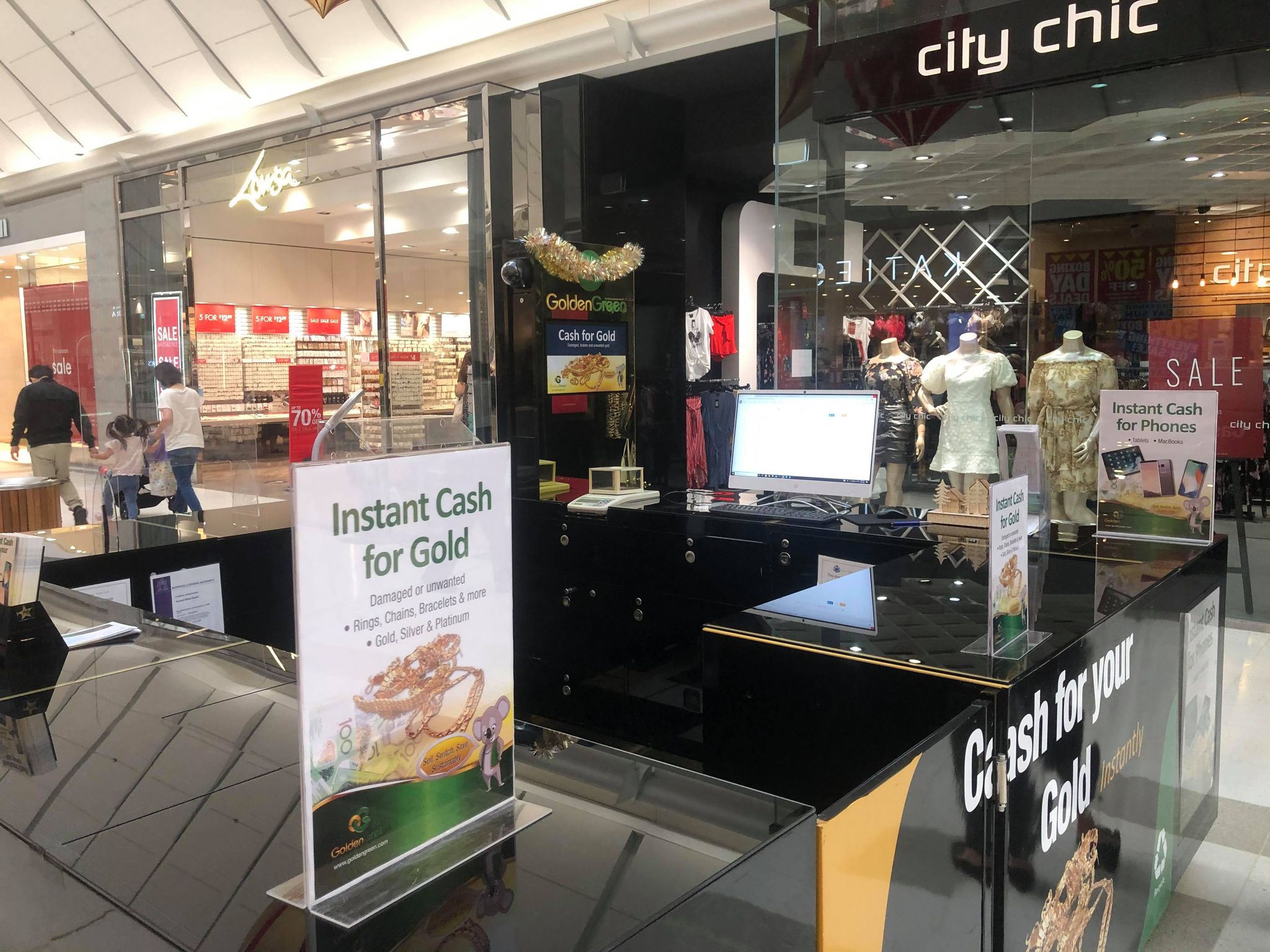 This is a kiosk store that buys gold from people.
Goldmark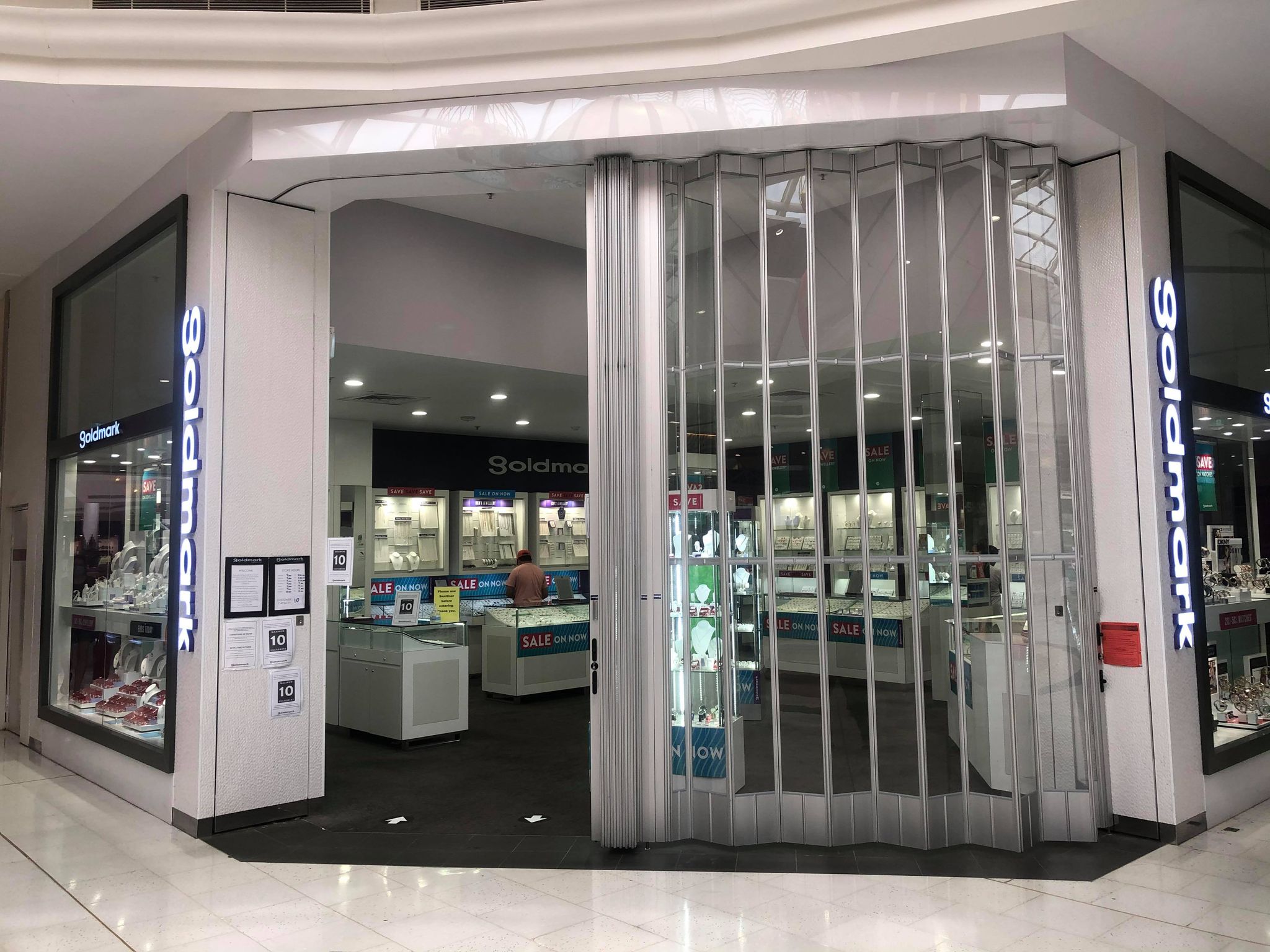 This jewellery store has its doors partially shu to keep to the 10 people at a time limit.
Gozleme King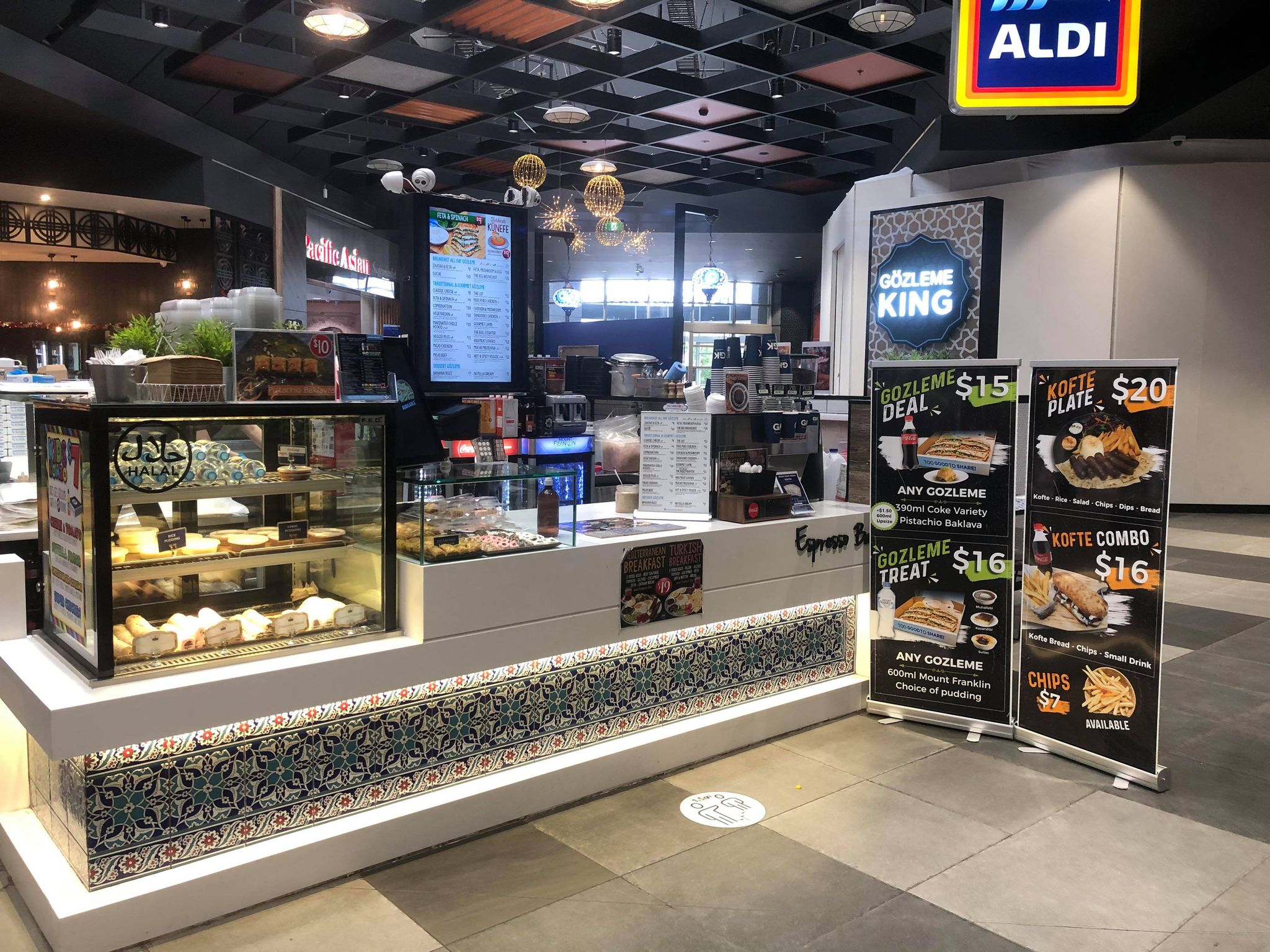 Gozleme King sells savoury and dessert gozleme as well as other Turkish cuisines such as baklava!
Green Palm Foot Heaven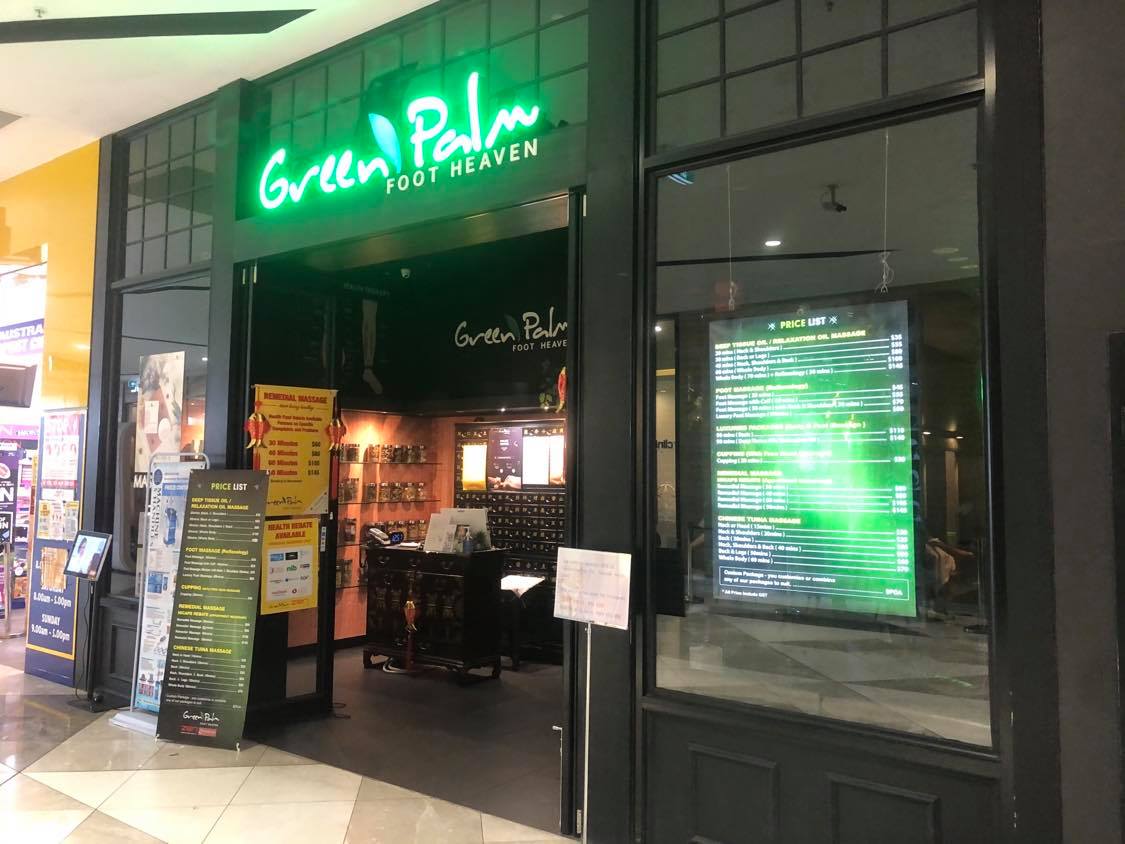 Grill'd Healthy Burgers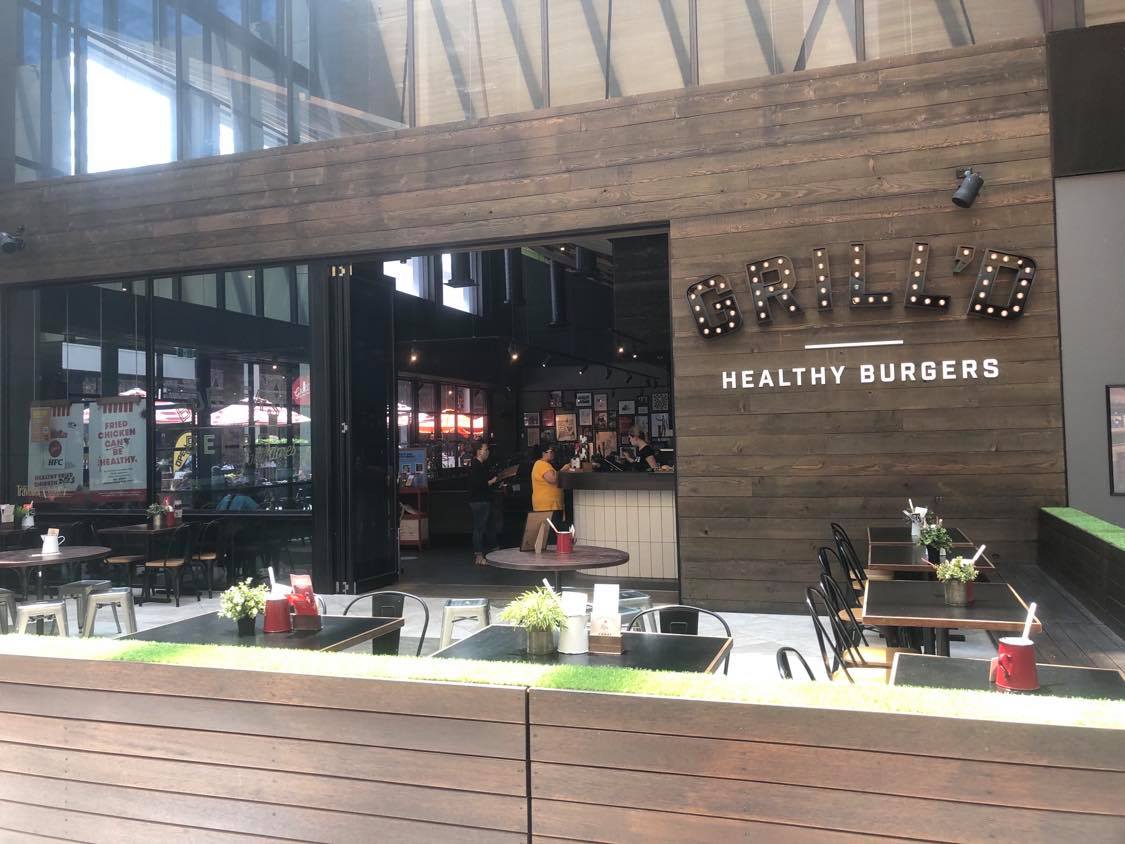 Popular healthy burger chain Grill'd has a lovely little set up here. They once hosted a Masketta Fall CD tour concert here, which was pretty cool. They raise money for local community groups too, so they just seem like a great business.
Grindstone Barber & Baristas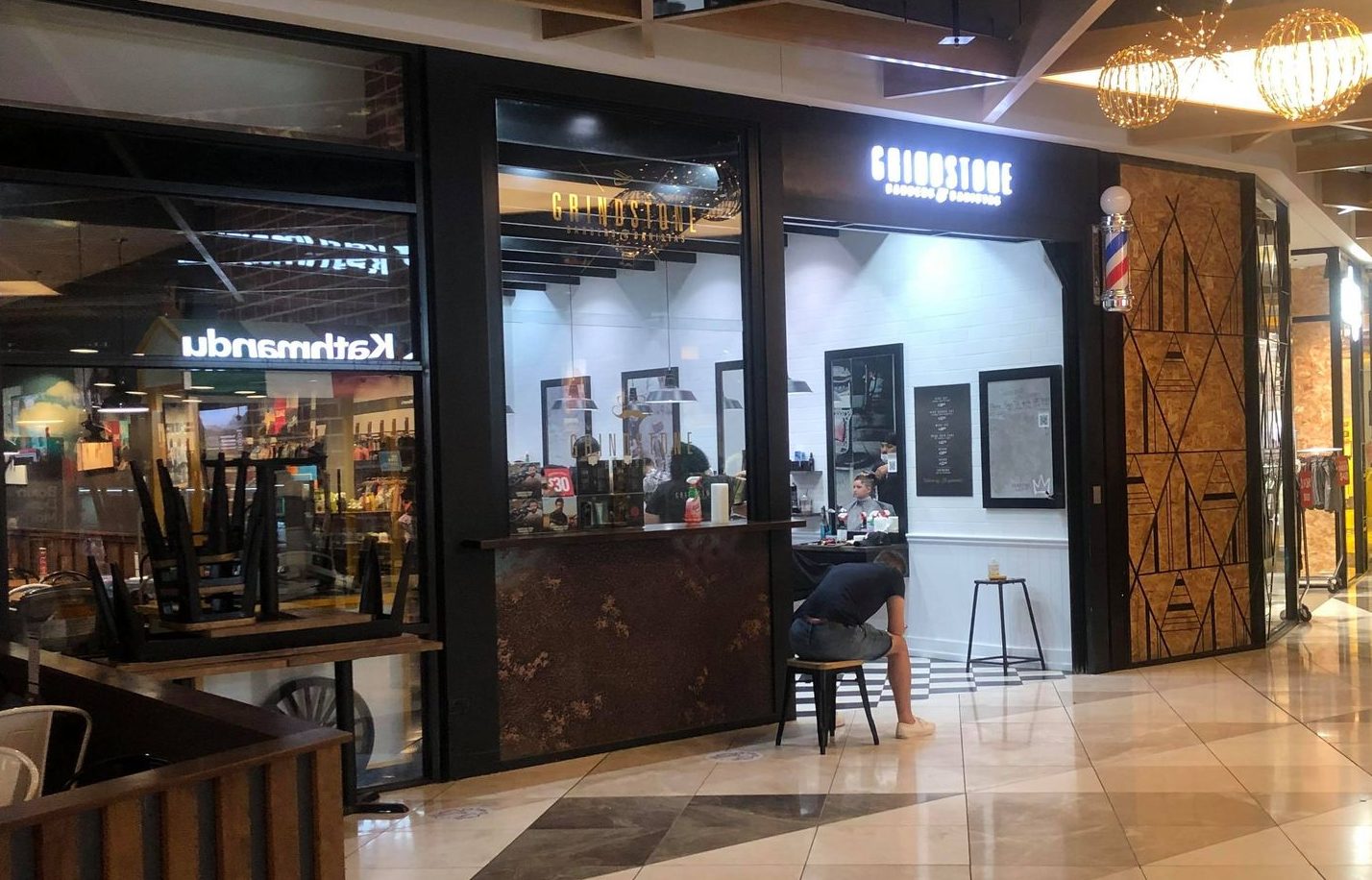 This is a great place for men to get their haircut, they also serve coffee. This is the one near JB HIFI and the Urban Diner
Grindstone Barbers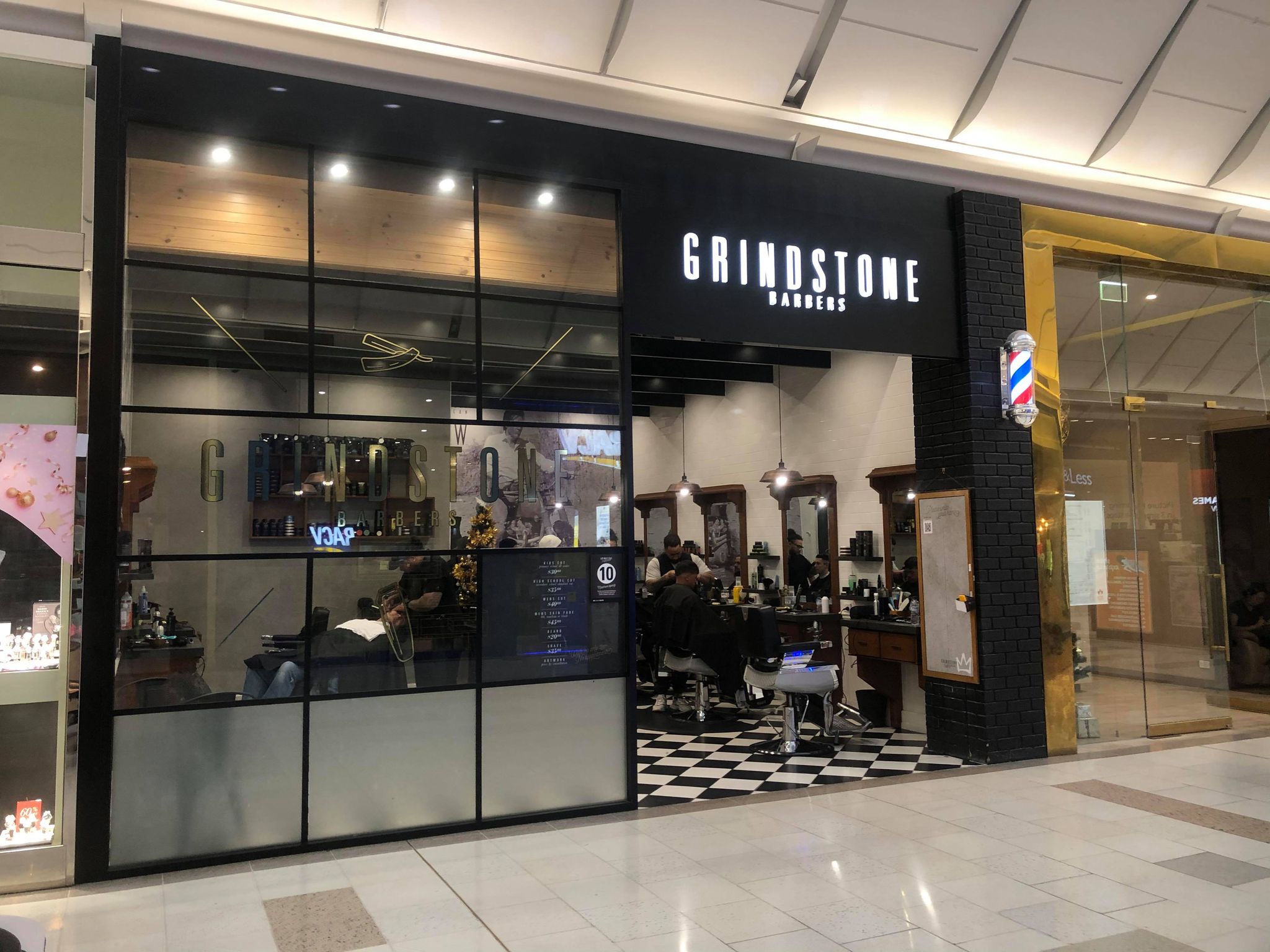 The other Grindstone is so popular they had to open another store at the other end of the shopping centre.
GYG – Guzman Y Gomez Mexican Taqueria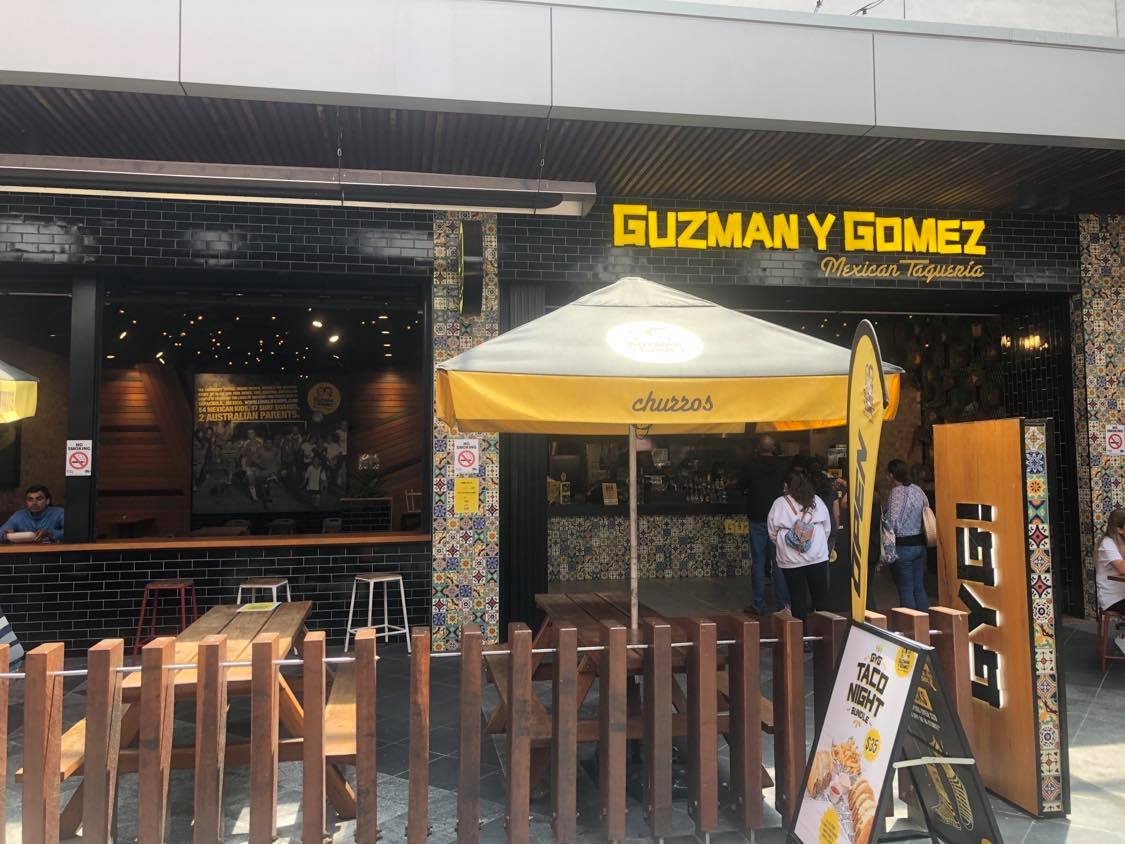 H&M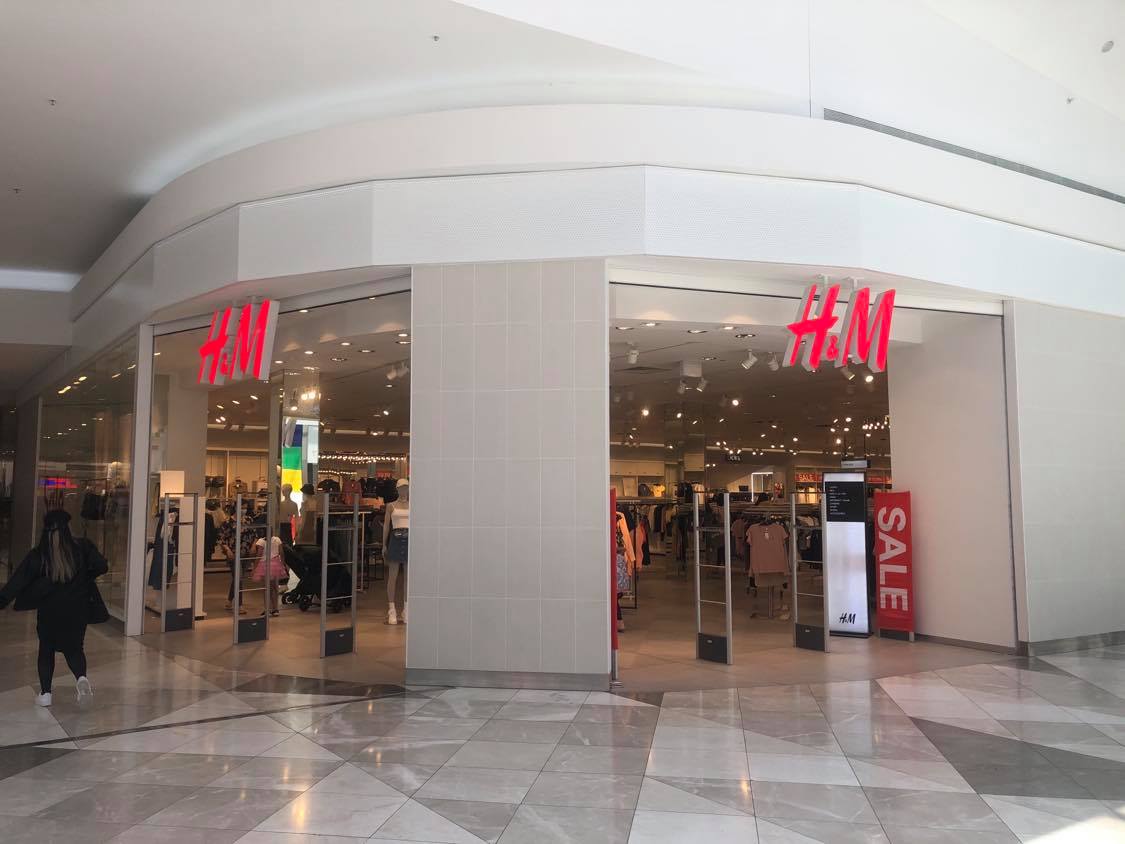 Habitania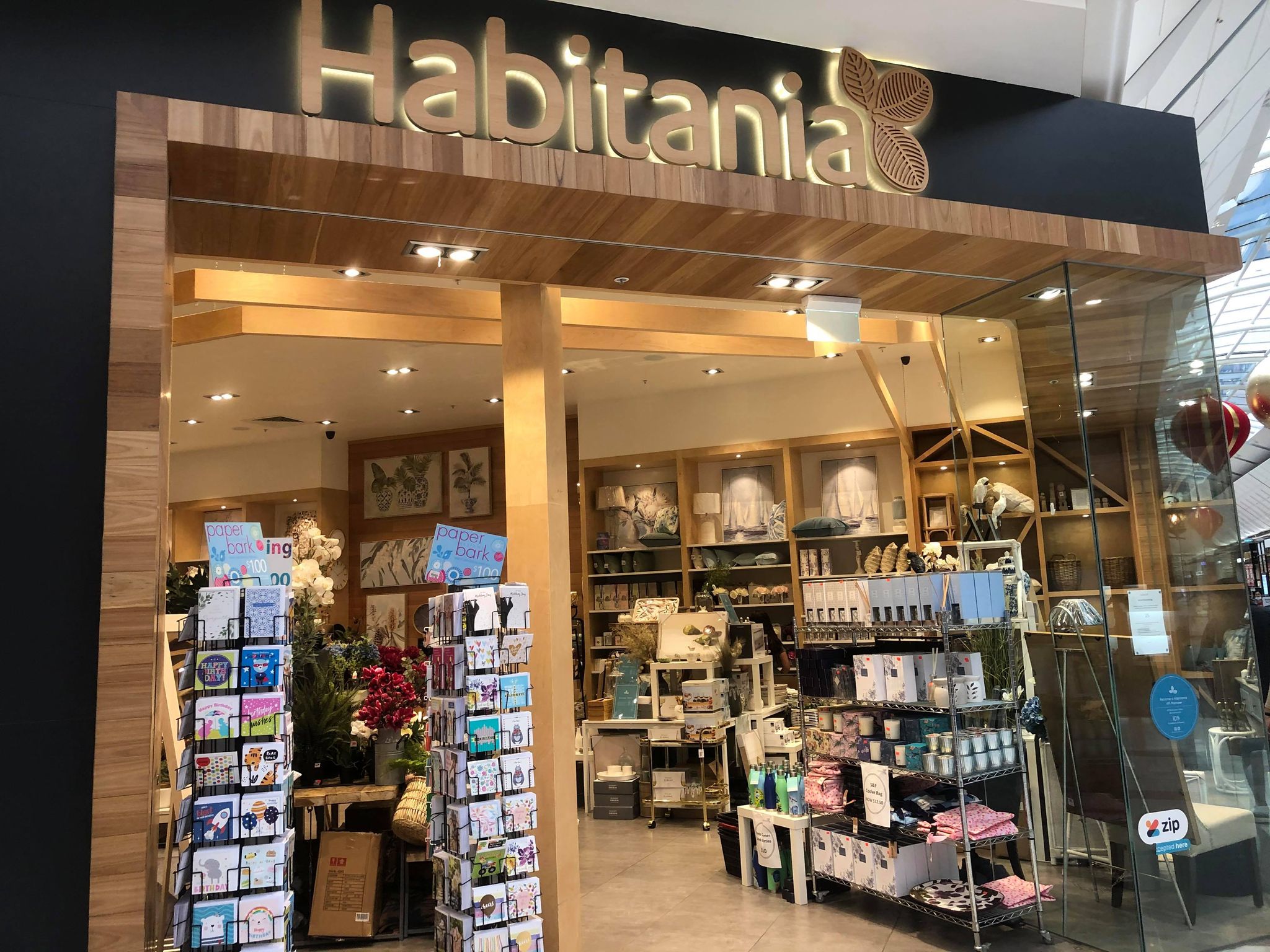 Hairhouse Warehouse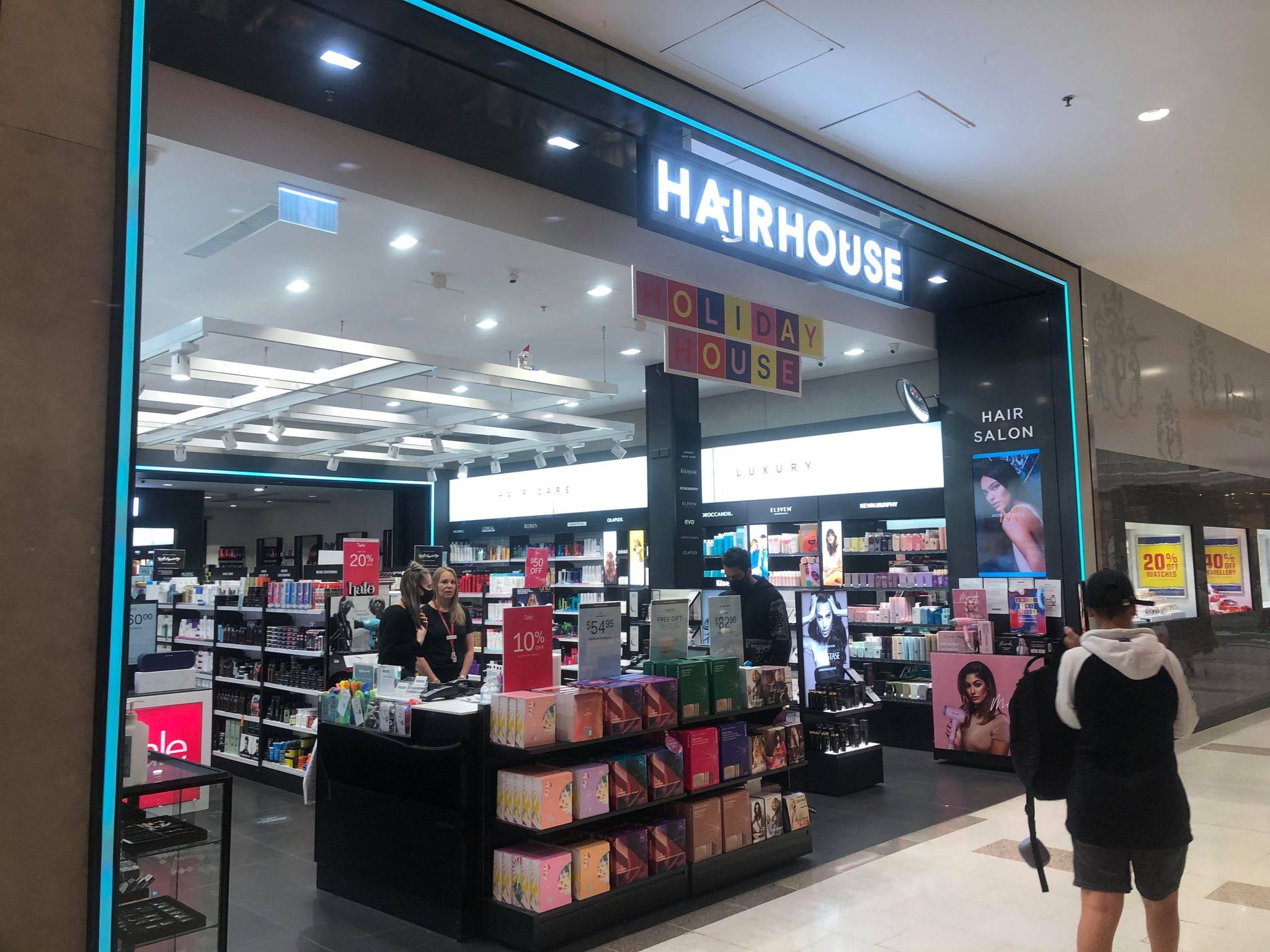 Hawaii Nails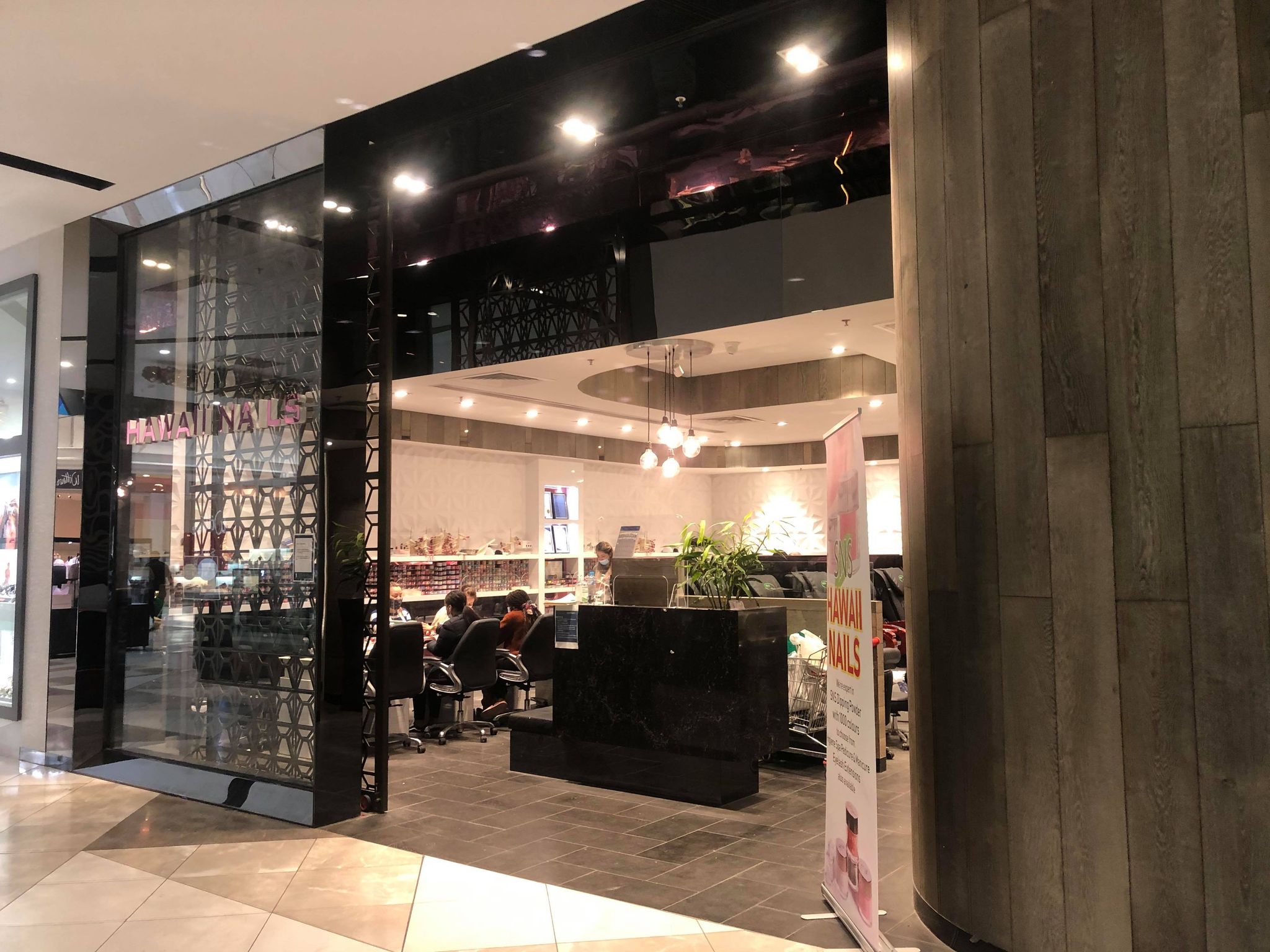 Hi Touch Mobile CLOSED
Hollywood Nails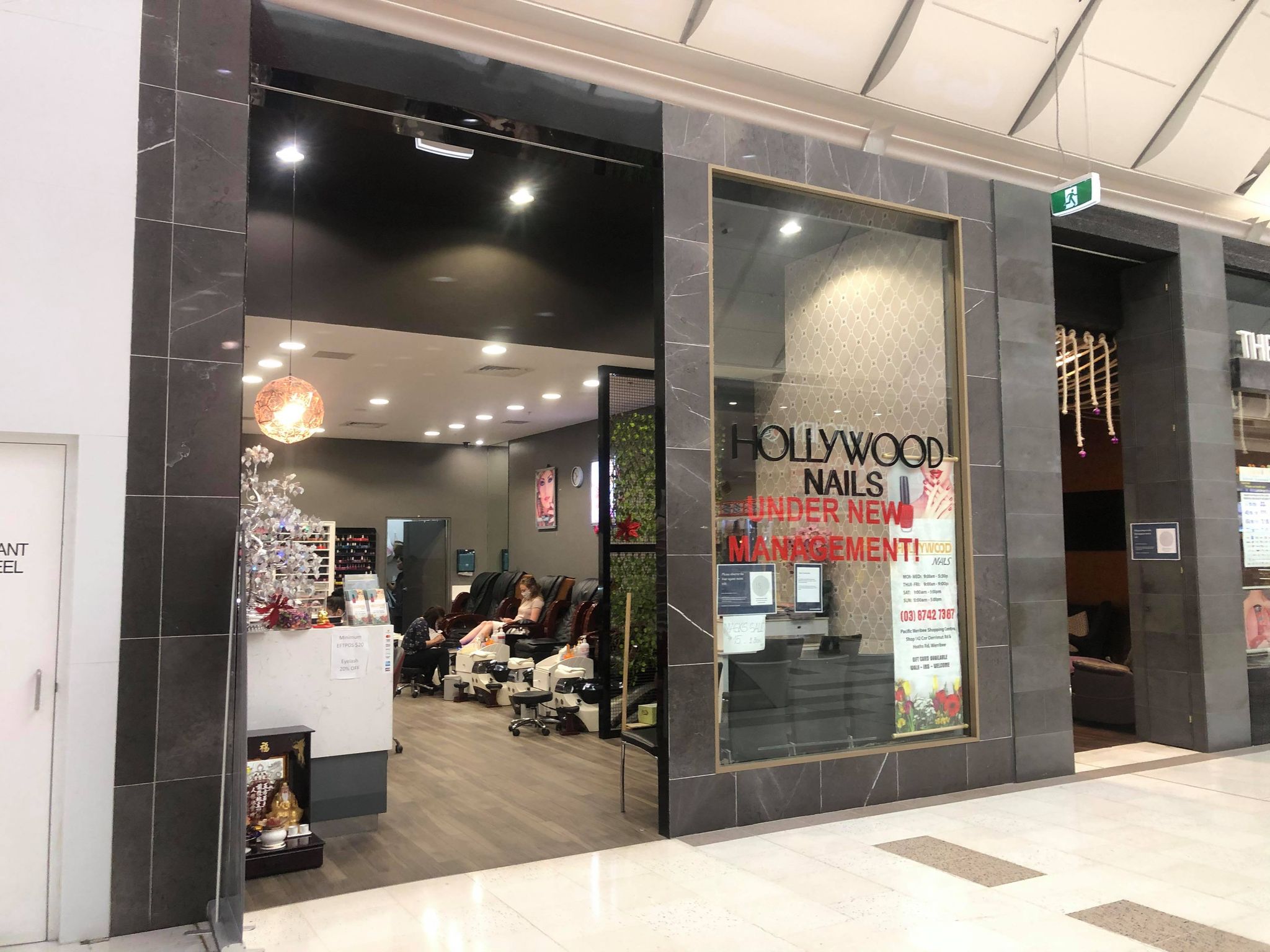 House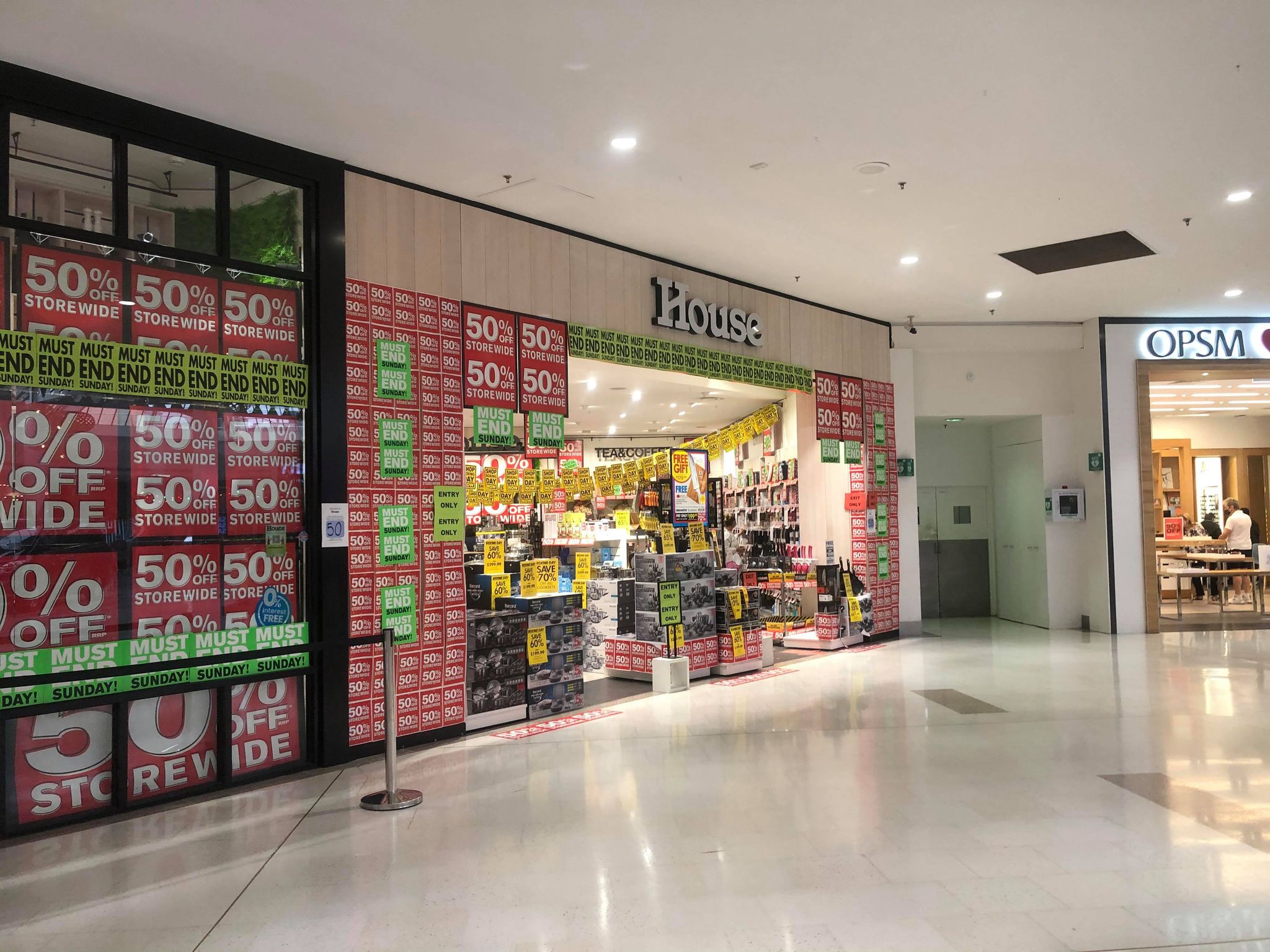 House sells kitchenware, dining sets, bakeware, kitchen appliances, cutlery and more. They sell major kitchen brands such as Maxwell Williams, Baccarat, KitchenAid, Breville, Tefal and more.
Hungry Jack's Werribee Plaza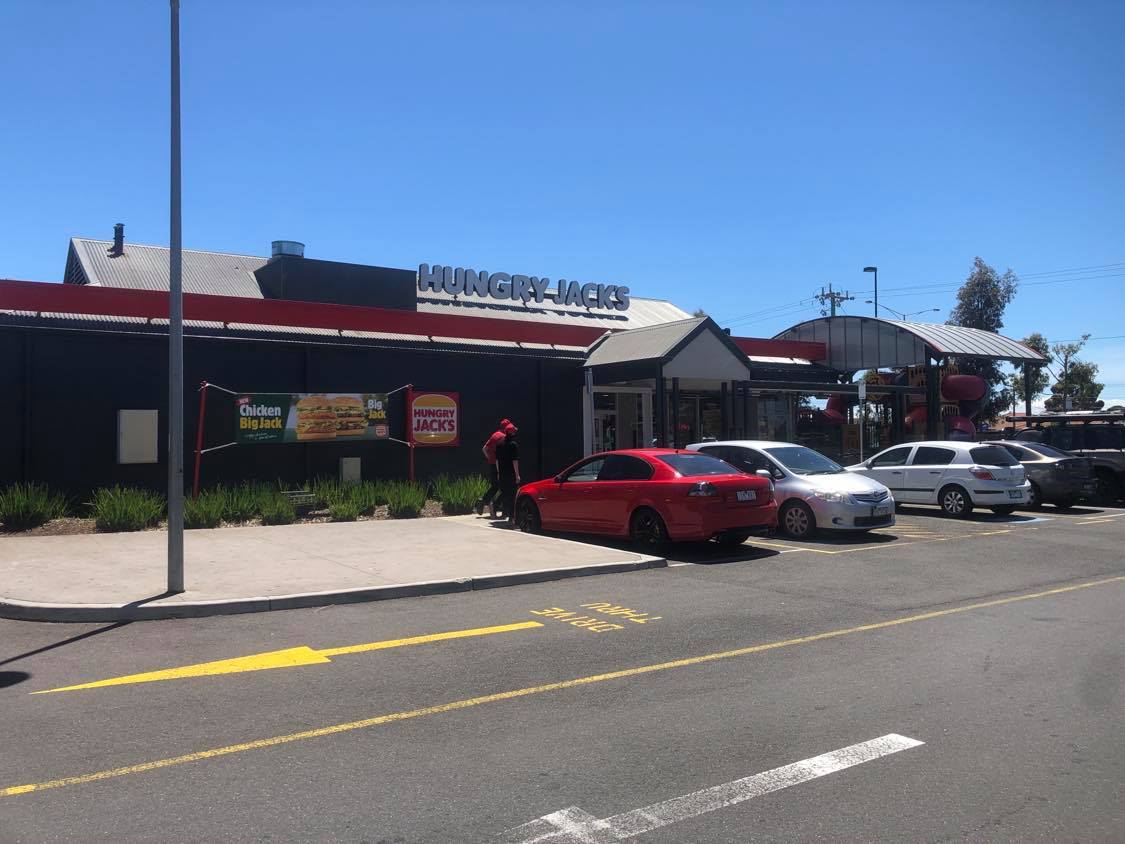 The advantage of having an outdoor Hungry Jack's is that you can get food late at night.
Hype DC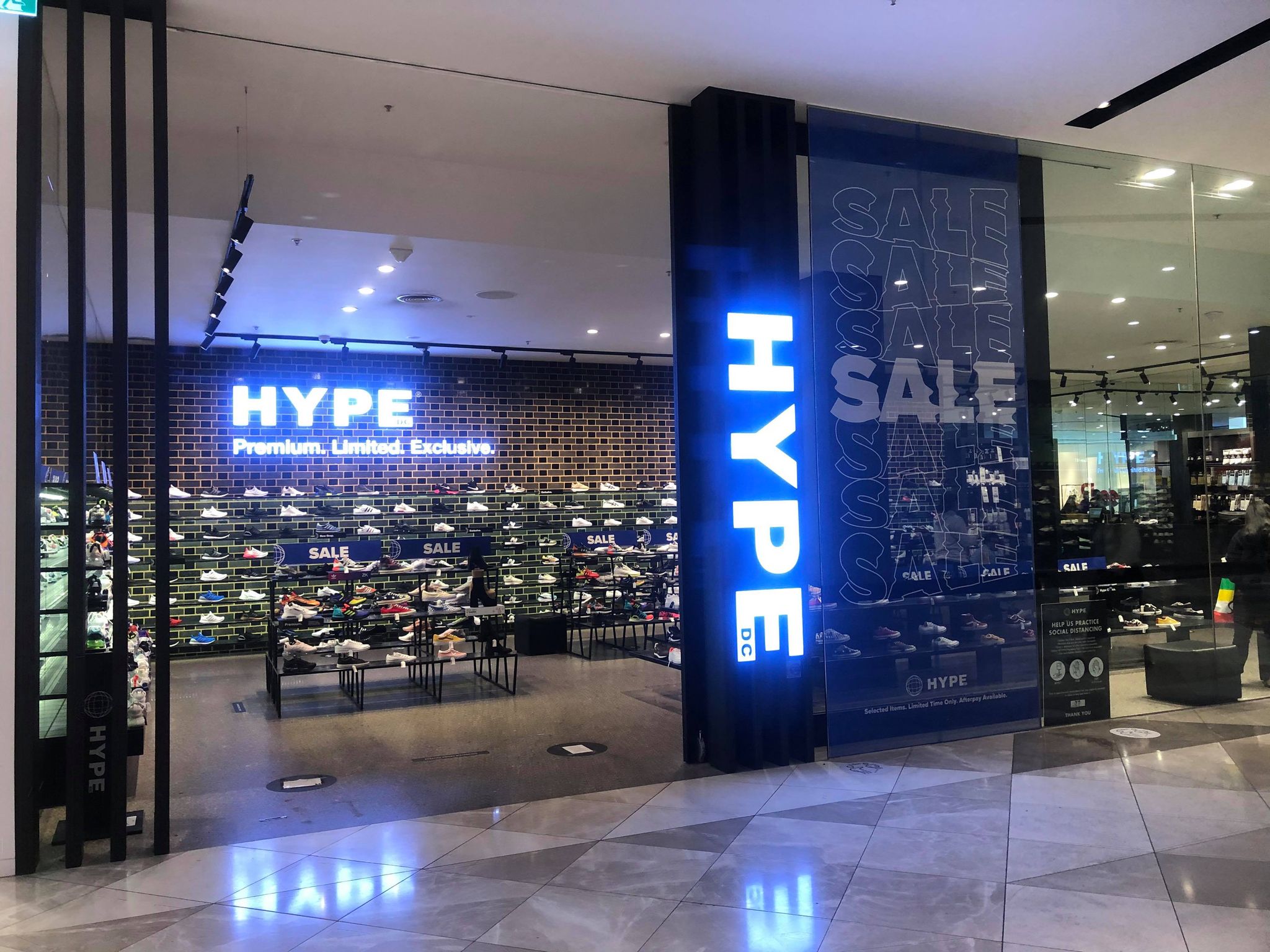 Hype DC is yet another footwear shop. Pacific Werribee must be the footwear capital of Melbourne! They sell brands such as Adidas, Asics, Clarks, New Balance and more.
i Collection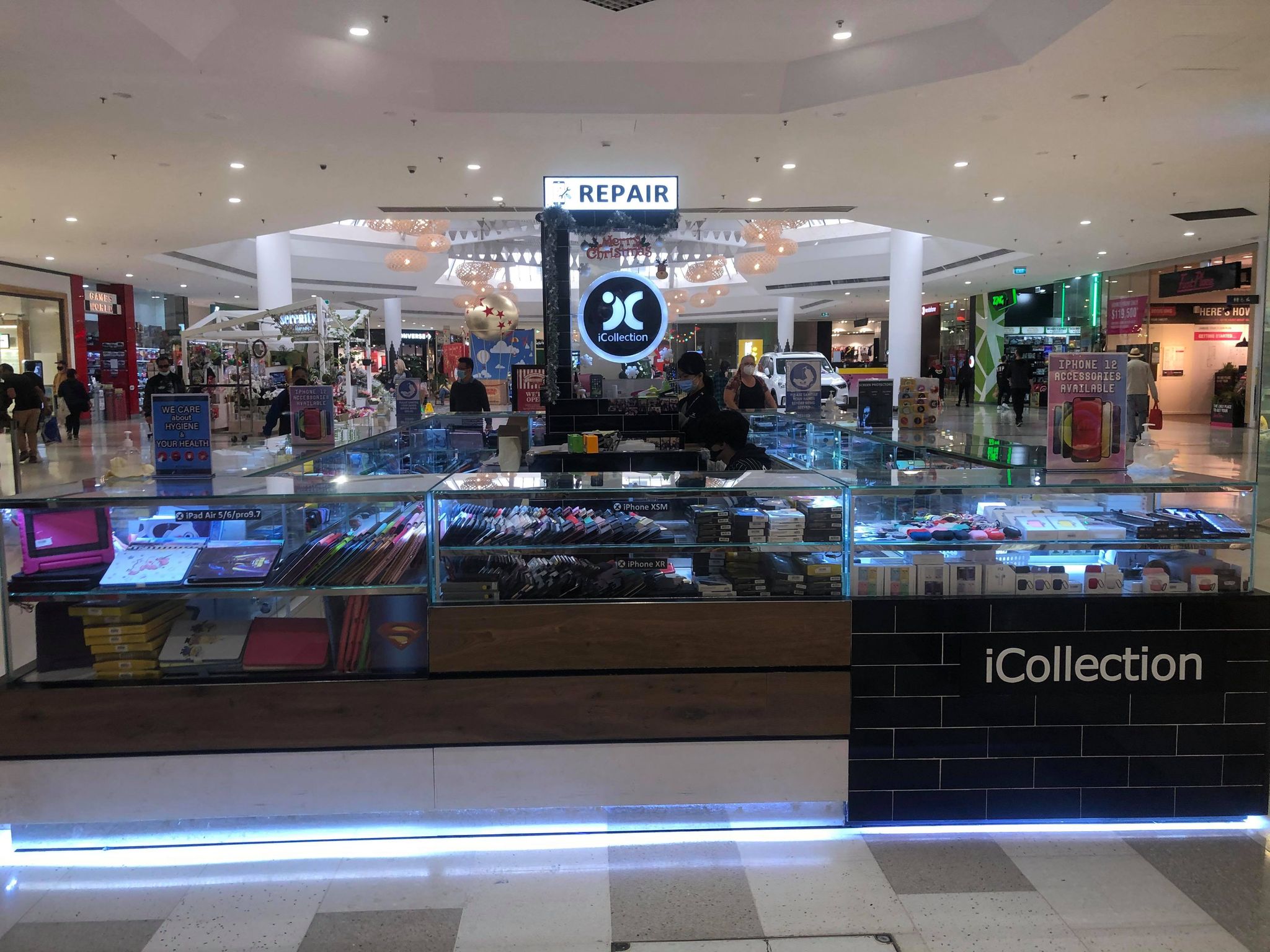 iClean Dry Cleaners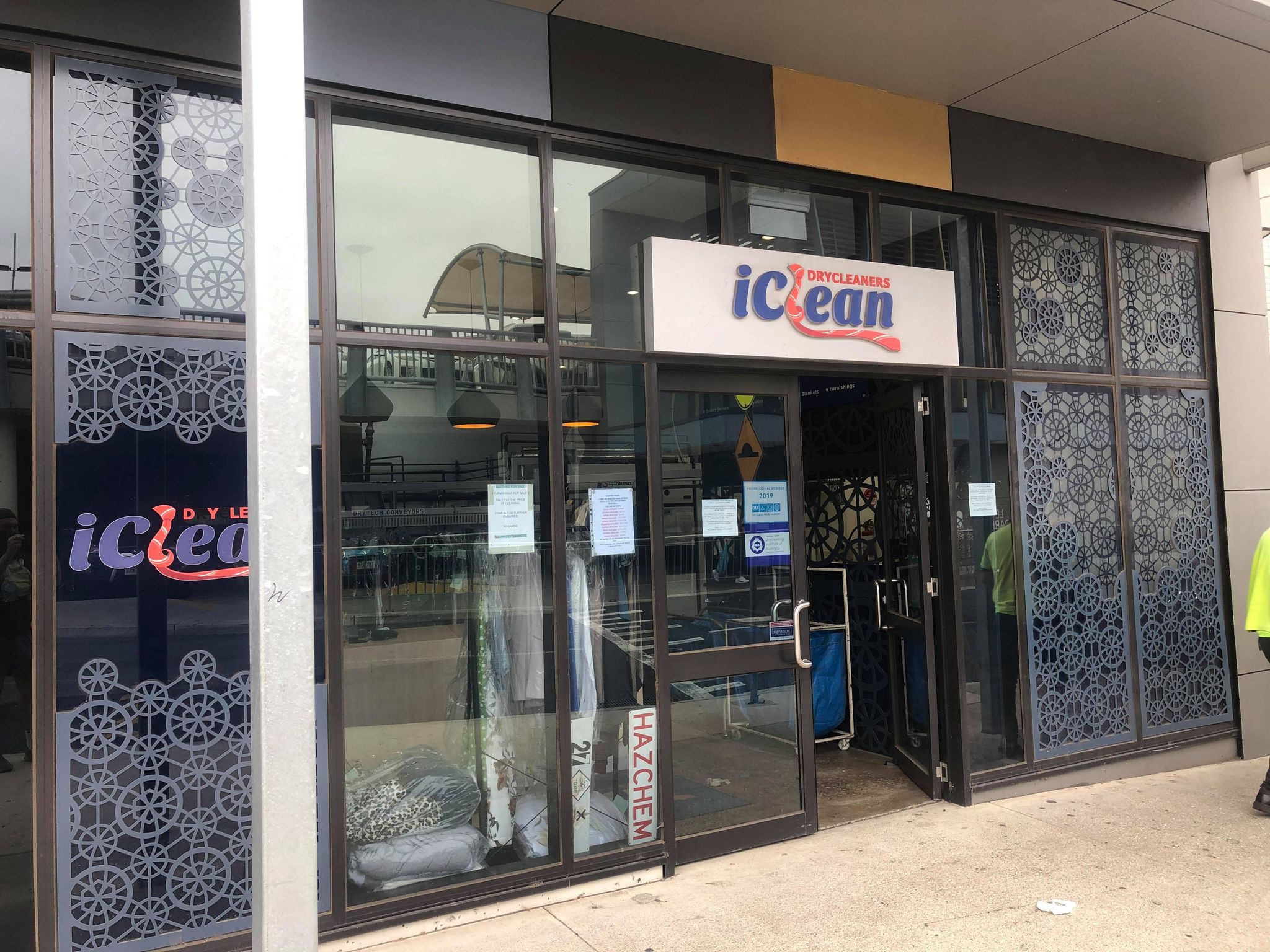 Drycleaners located on the outside of the shopping centre near either Coles or Woolworths.
iFix Mobile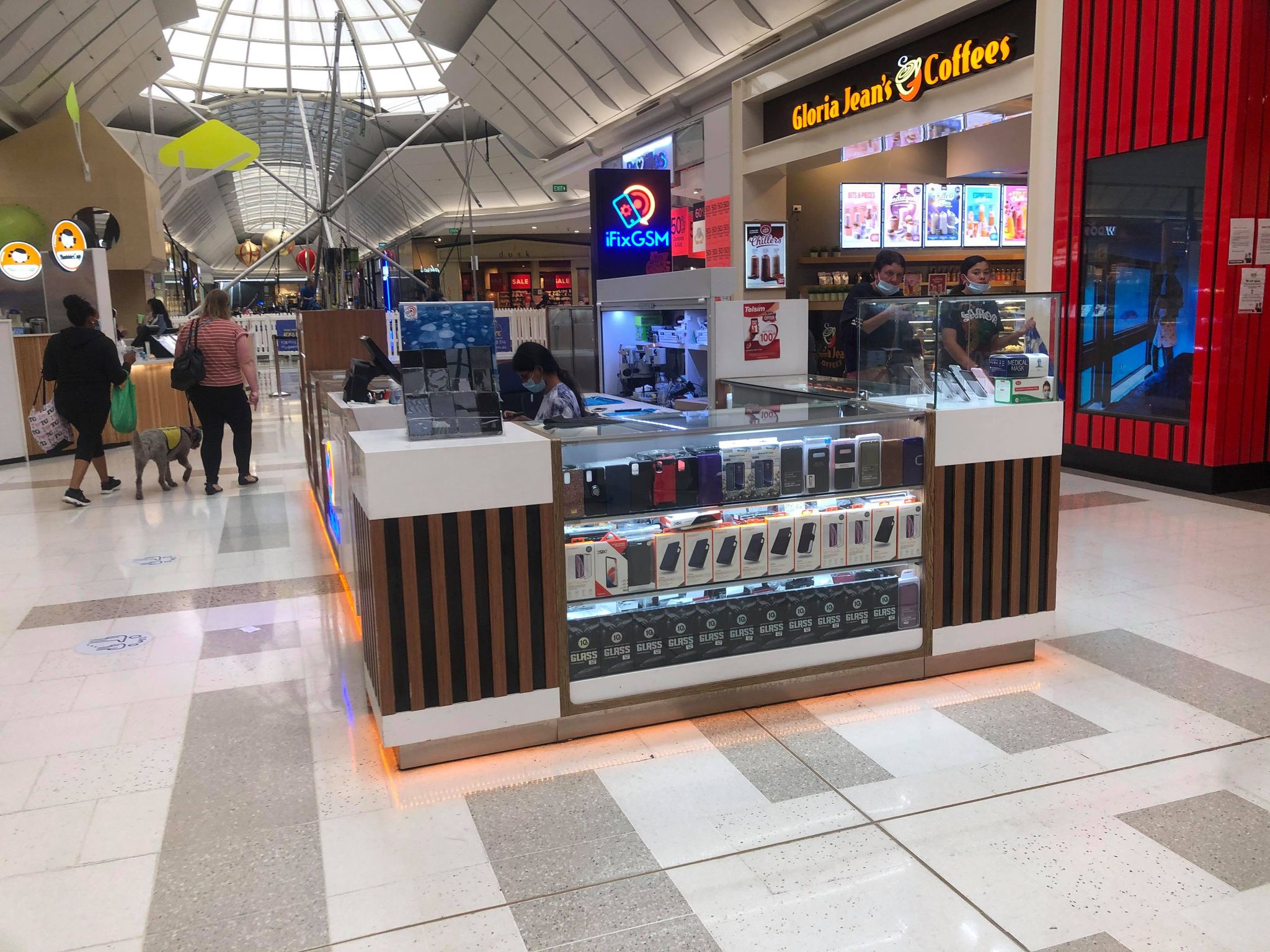 Inglot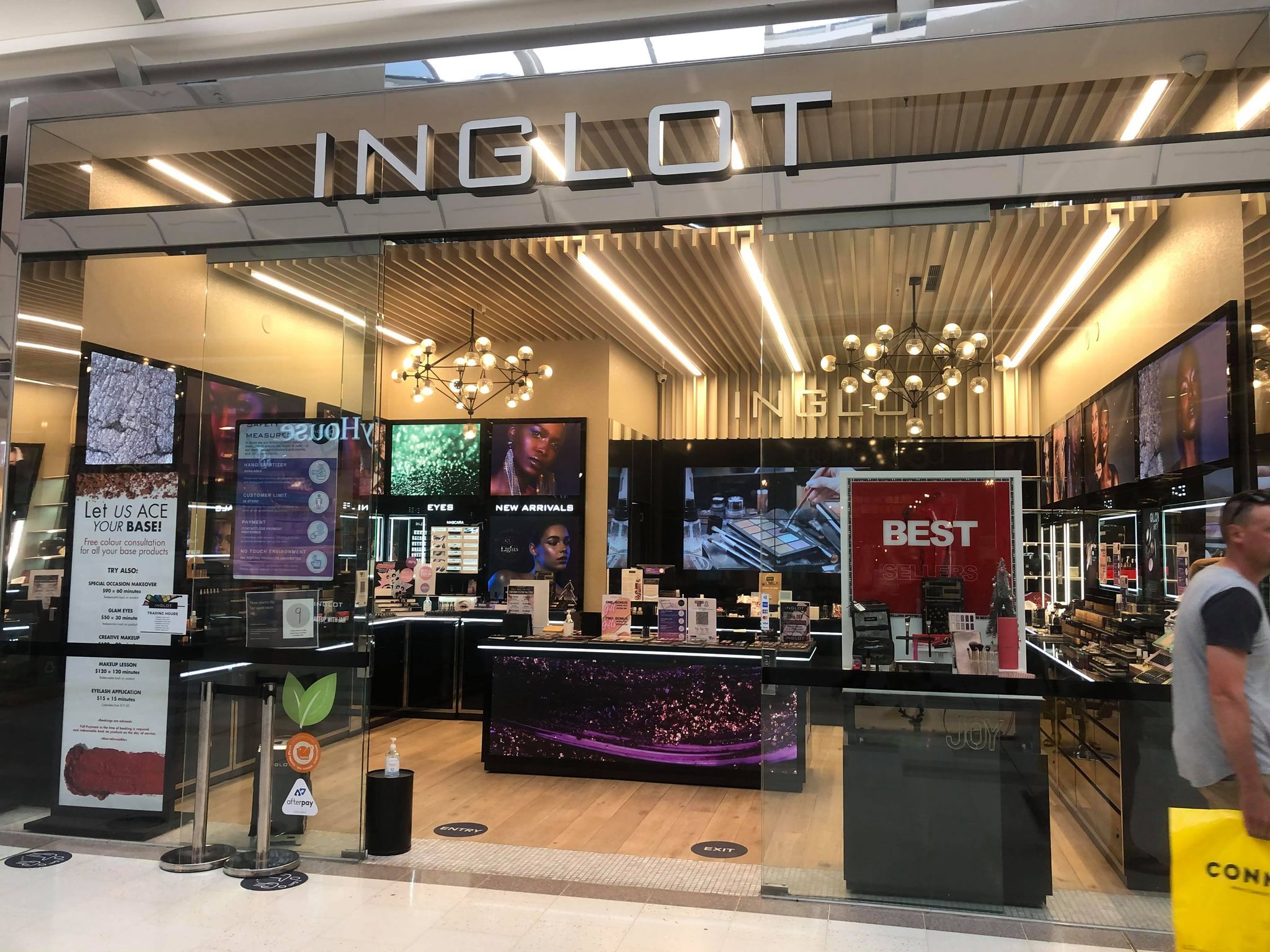 Jacqui E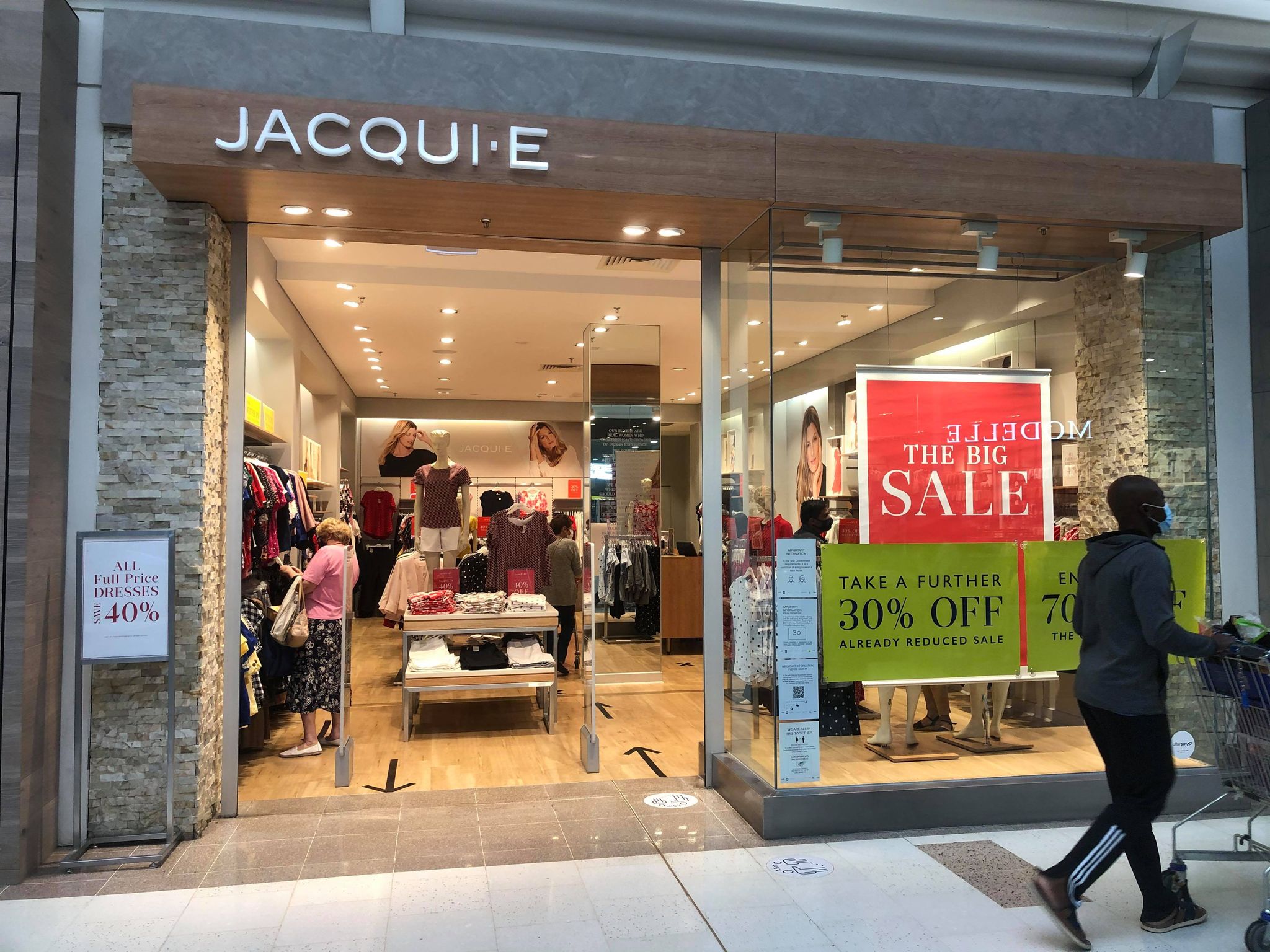 Jay Jays

Jay Jays is a staple of any big shopping centre, offering cheap and affordable clothes for teenagers.
JB Hi-Fi

The biggest electronics store chain in Australia, JB HIFI offers DVDs, Blurays, video games, TVs, computers, appliances, smart home products and much more.
Johnny Bigg: For The Big And Tall Guy – Sizes XL-8XL

Johnny Bigg sells larger sized clothes for men.
Just Cuts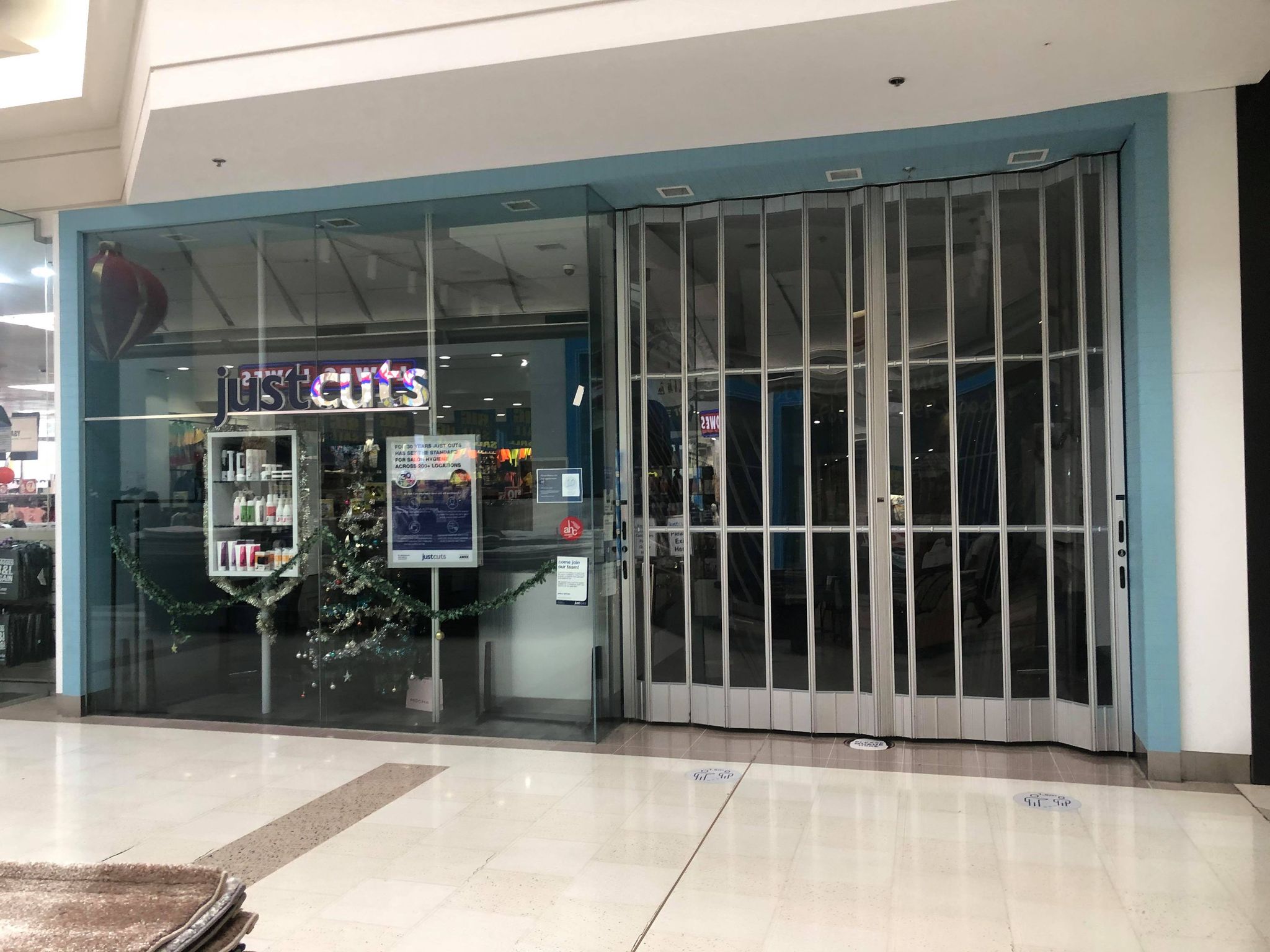 Just Cuts is an affordable hairdresser.
Just Jeans

Despite the name, Just Jeans also sells tops and other clothes.
Kathmandu
Katies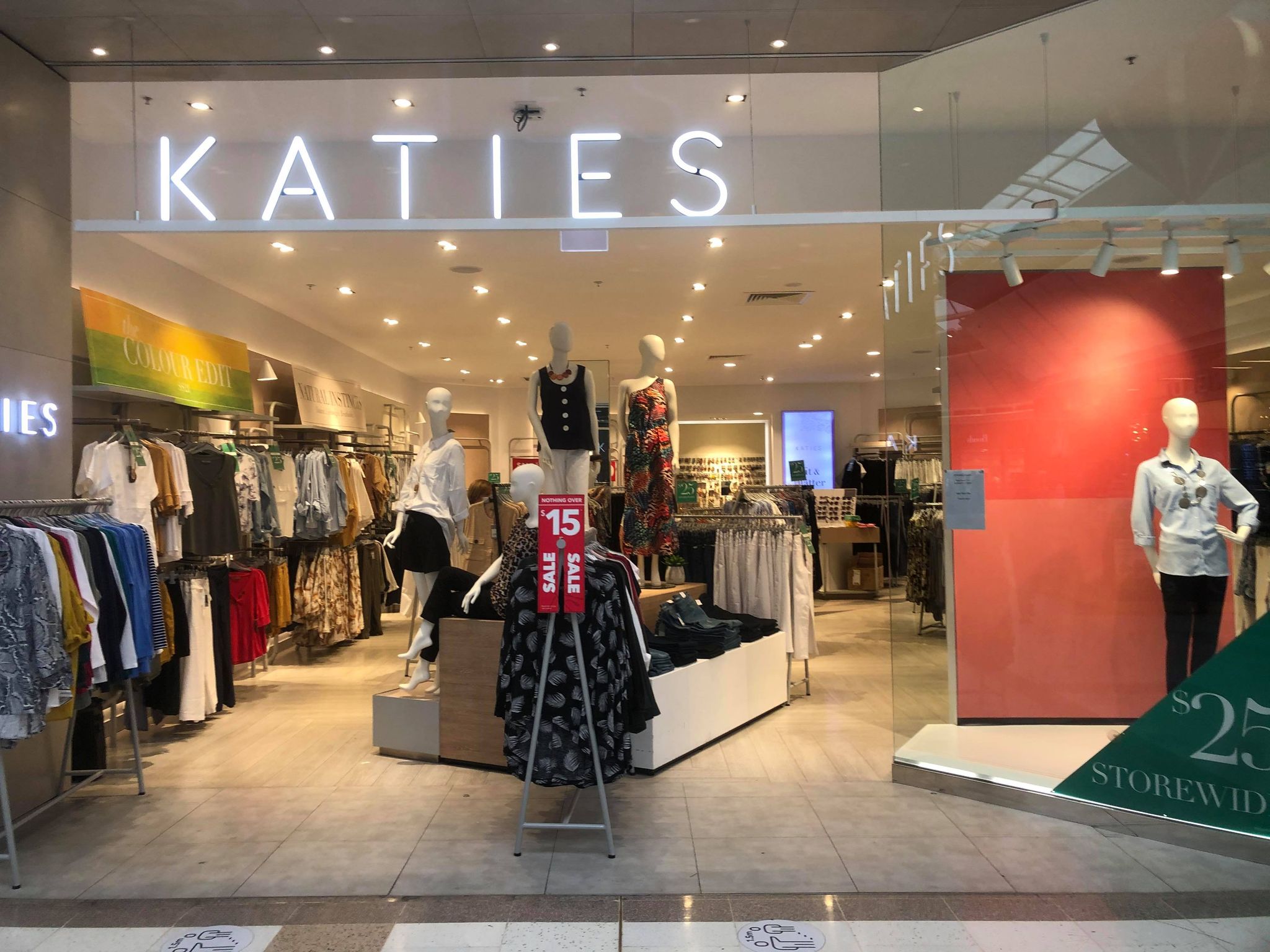 Katies is a women's fashion retailer.
Kebab Empire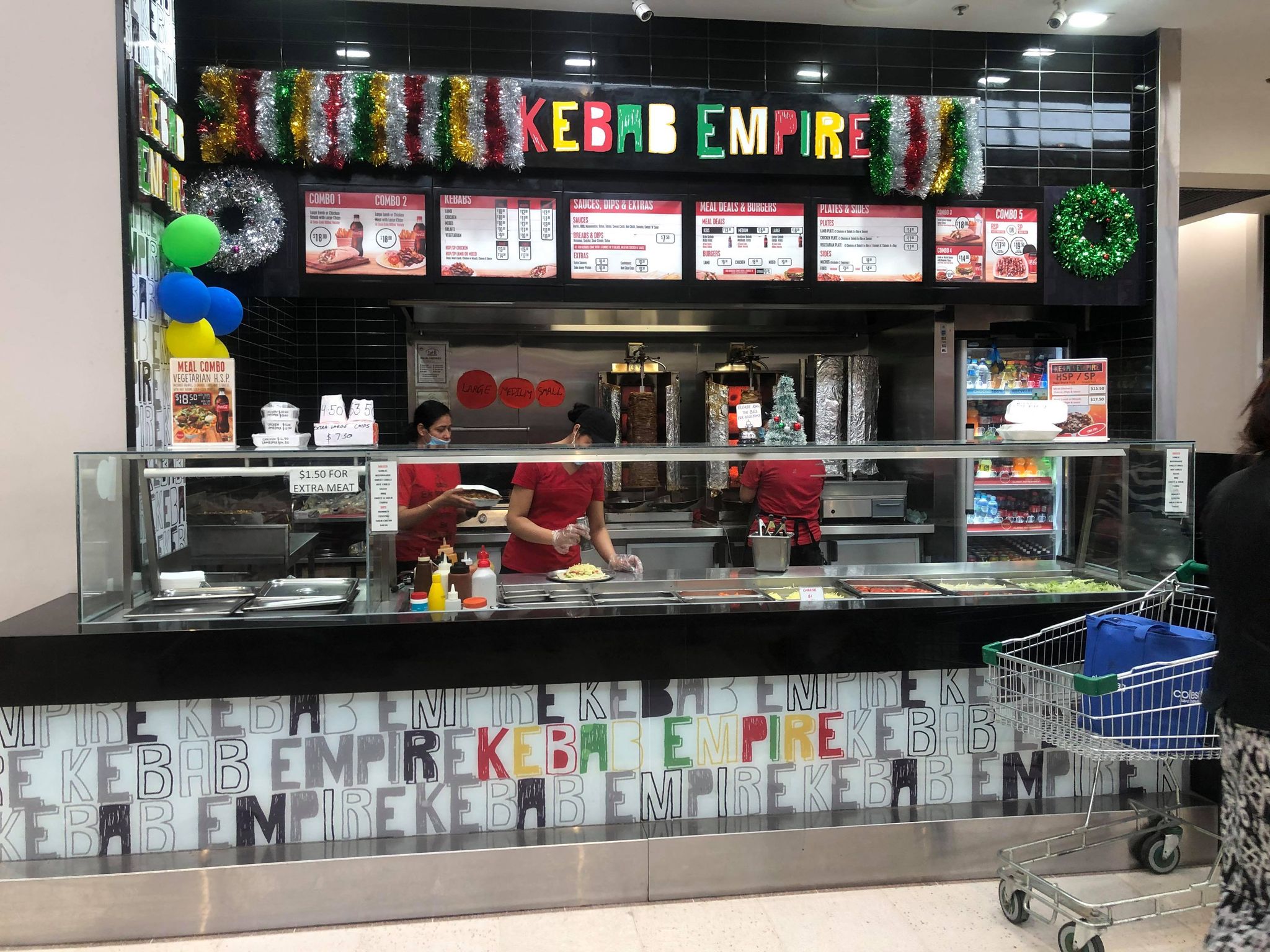 Kebab Empire sells Turkish Food and Kebabs.
KFC (Indoors)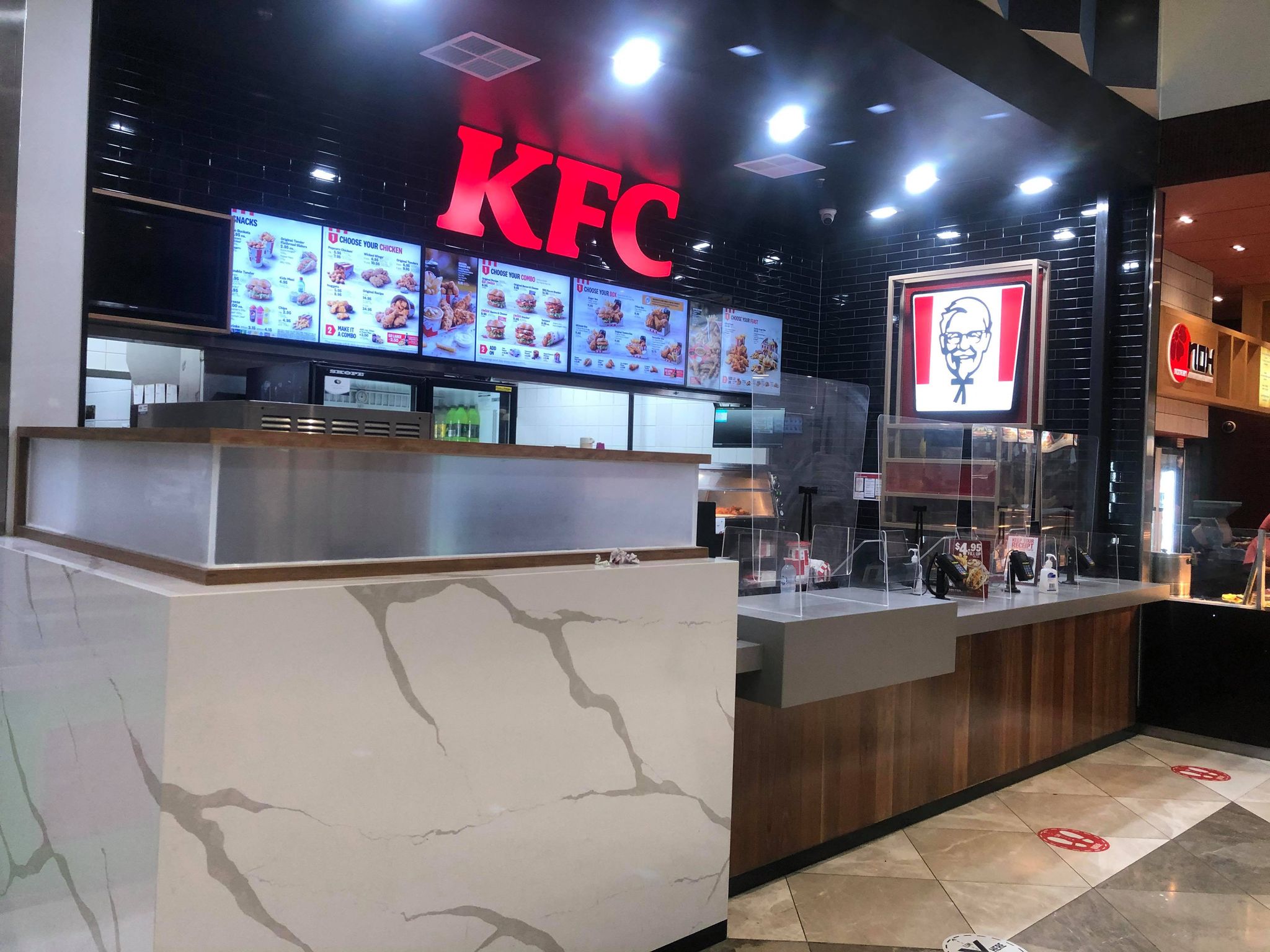 KFC (Outdoors)

A second outdoor KFC is great for fried chicken after regular hours.
Kmart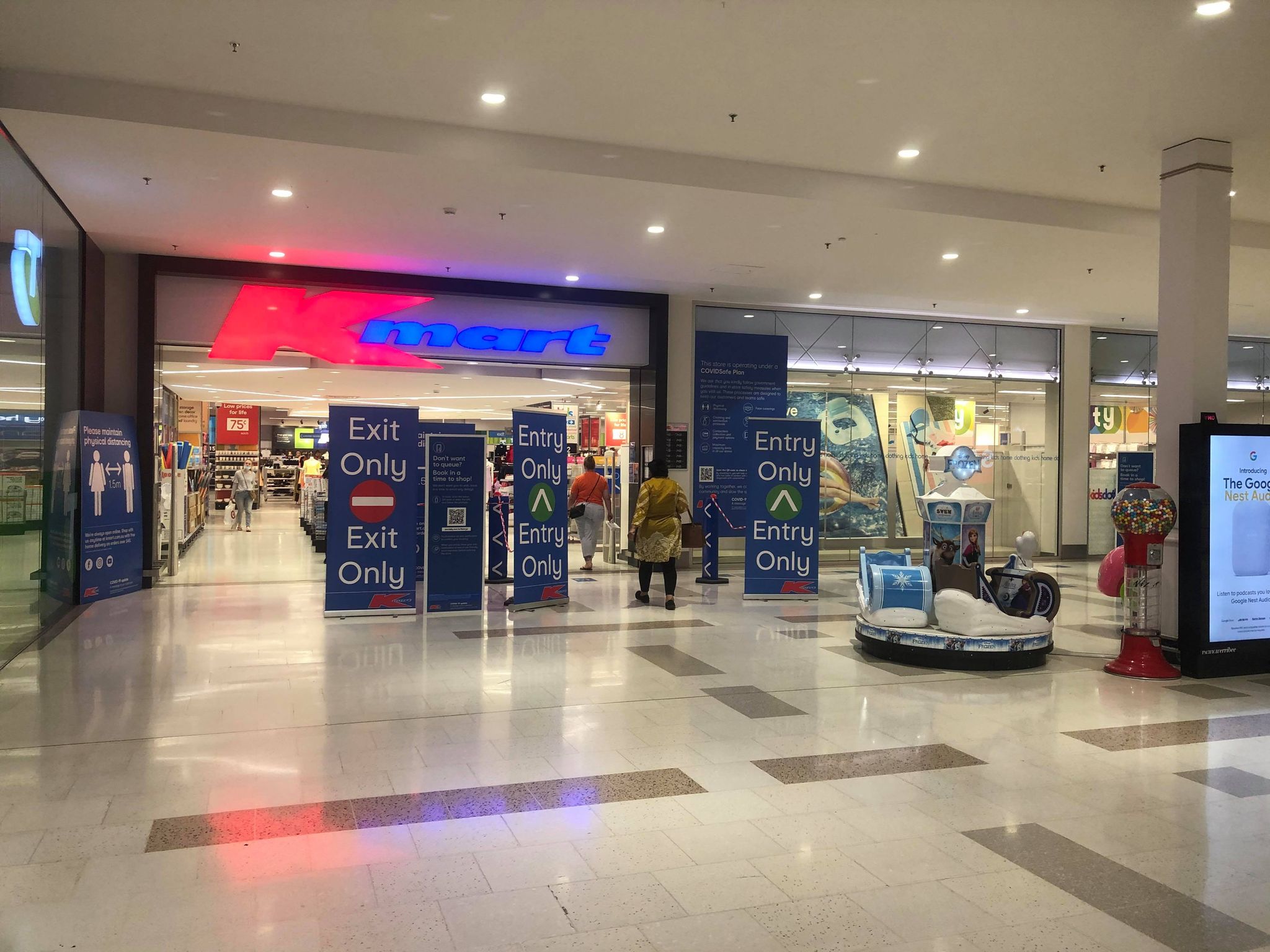 Kmart at Pacific Werribee is actually 24/7 most of the time. Photographed is the main entrance, but there is also a side entrance that you use at night. It's so handy living near a 24 hour Kmart!
Kumar's Sweets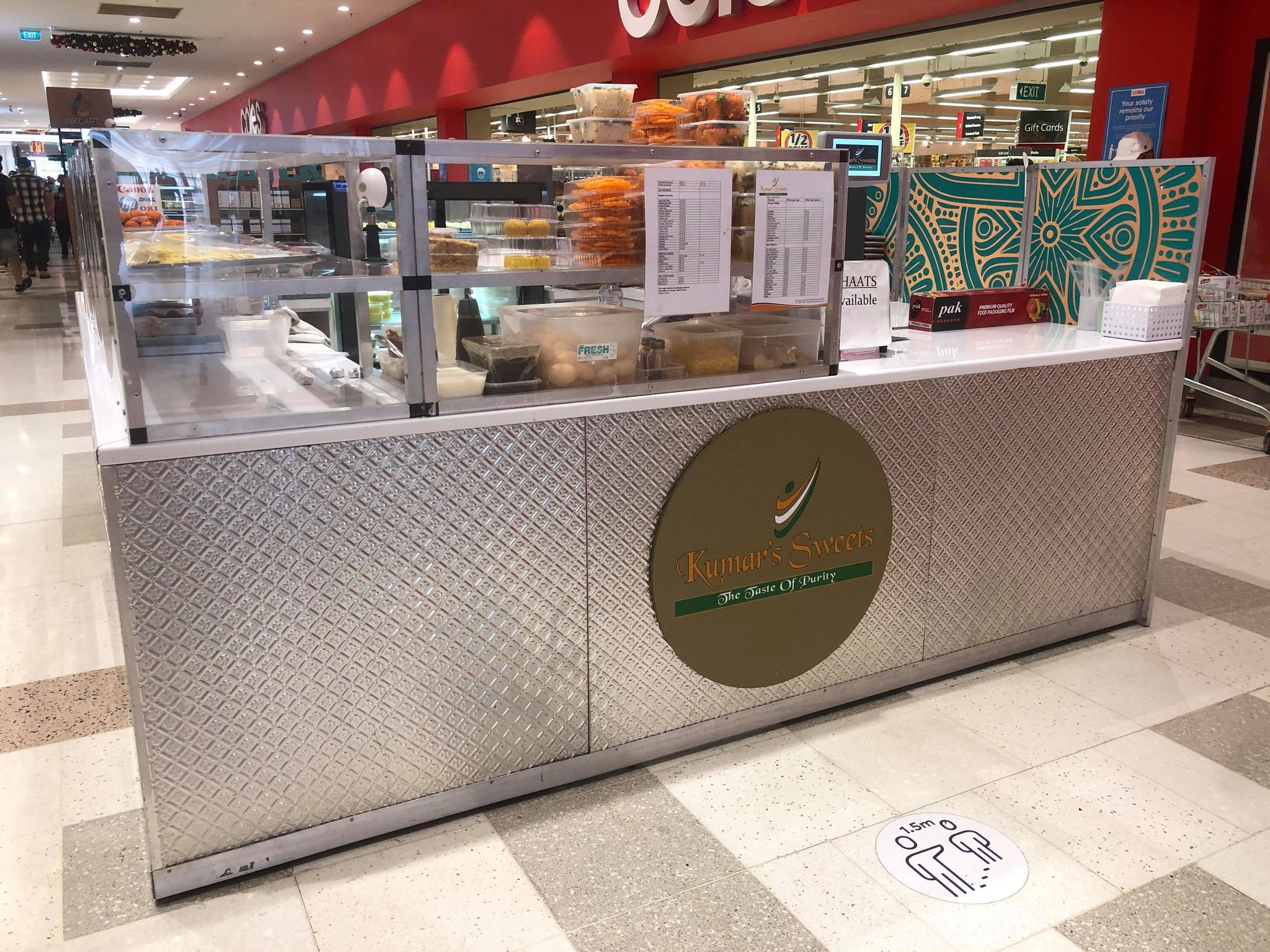 This is an Indian sweets popup that's currently near Coles and Tatts. They also have some hot foods like samosas.
La Porchetta

La Porchetta has been at Pacific Werribee for decades, it used to below the Werribee 10 Cinemas and was a regular meal spot before a movie.
Laser Clinics Australia

One of the laser skin clinics.
Linear for Hair

Linear is a hairdresser.
Liquorland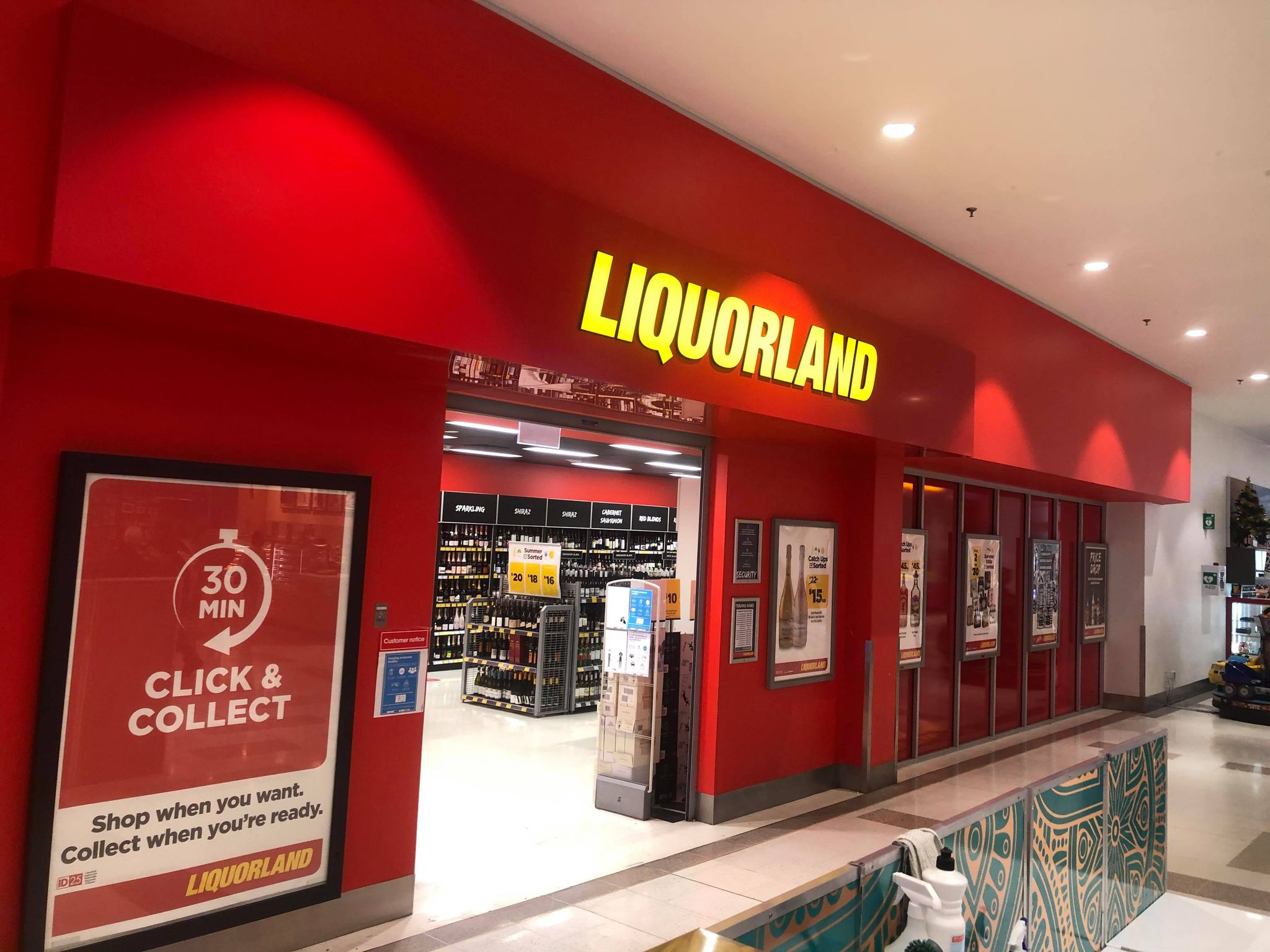 Liquorland is located next to Coles right by the K-mart entrance. They sell all the essential spirits, pre-mixes, beers and wines you can think of.
Lord of the Fries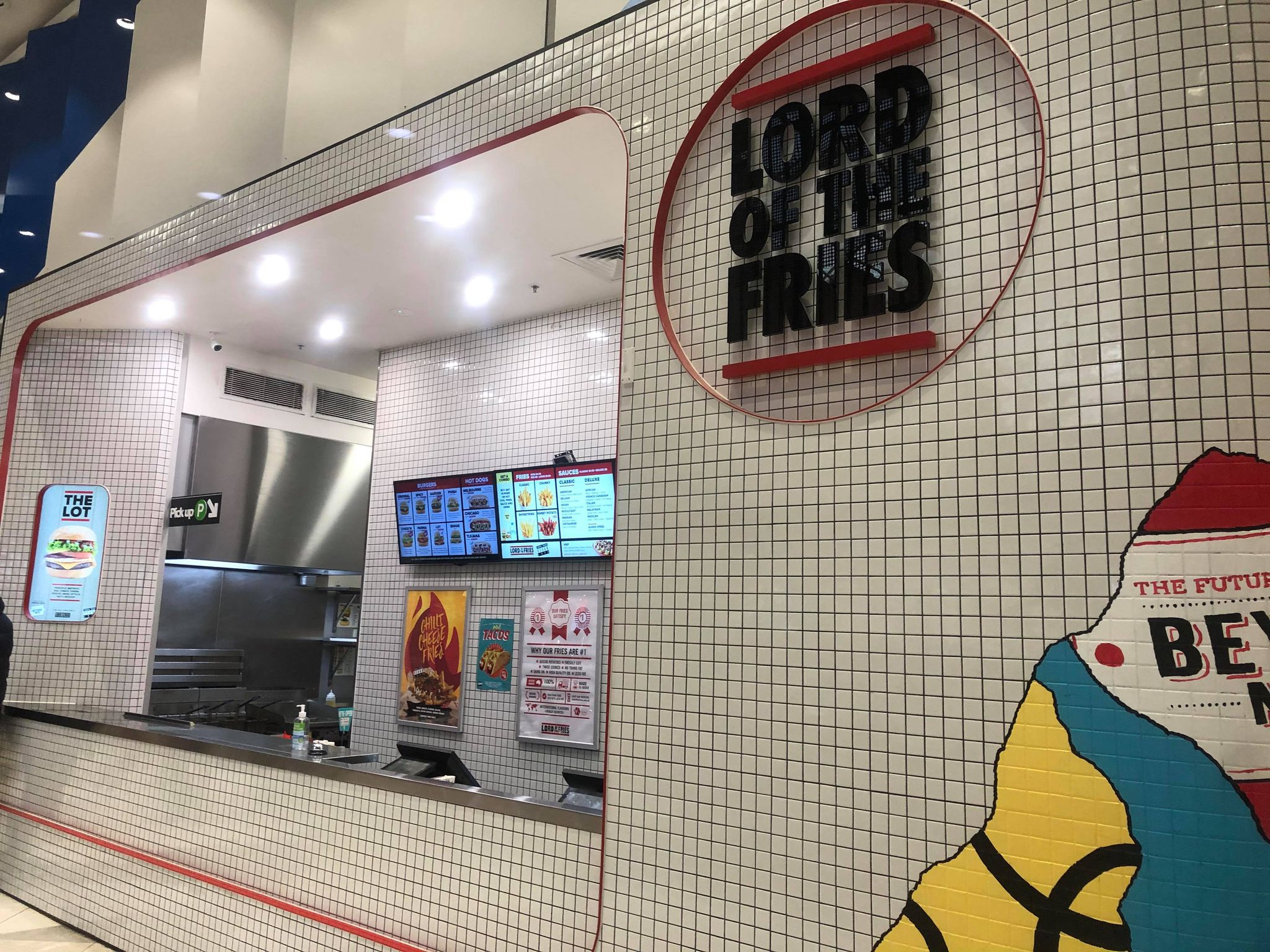 Lord of the Fries is a vegan/vegetarian fast-food chain. Their faux meats are almost indistinguishable from the real thing. They sell everything from milkshakes, nuggets, fries, burgers, breakfast sandwiches, hotdogs and more. Give it a try for yourself. You won't miss meat while eating Lord of the Fries. It's definitely not just for veggos.
Lotus Chinese Massage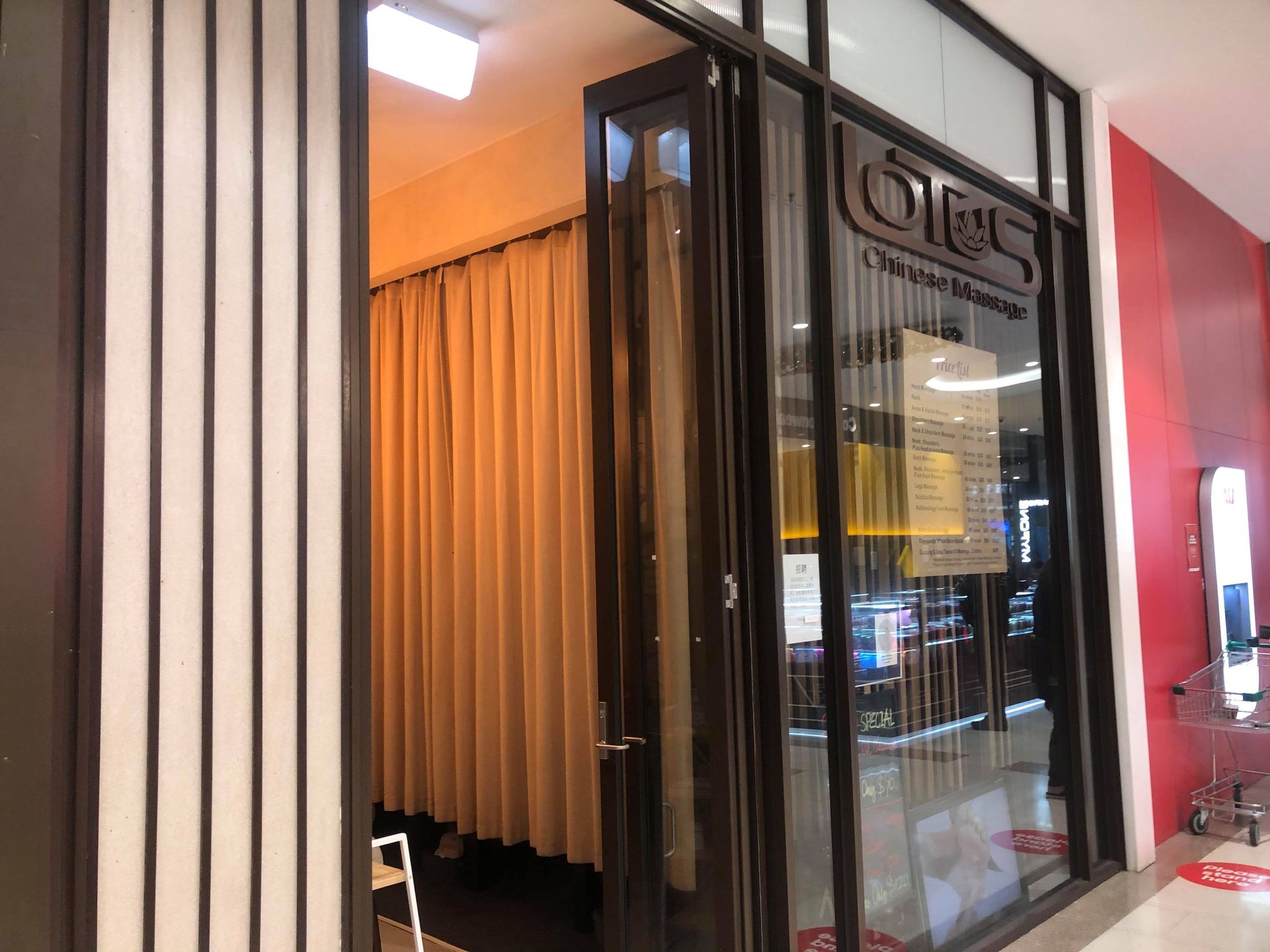 Lotus Chinese Massage is one of the many massage parlours at Pacific Werribee.
Lovisa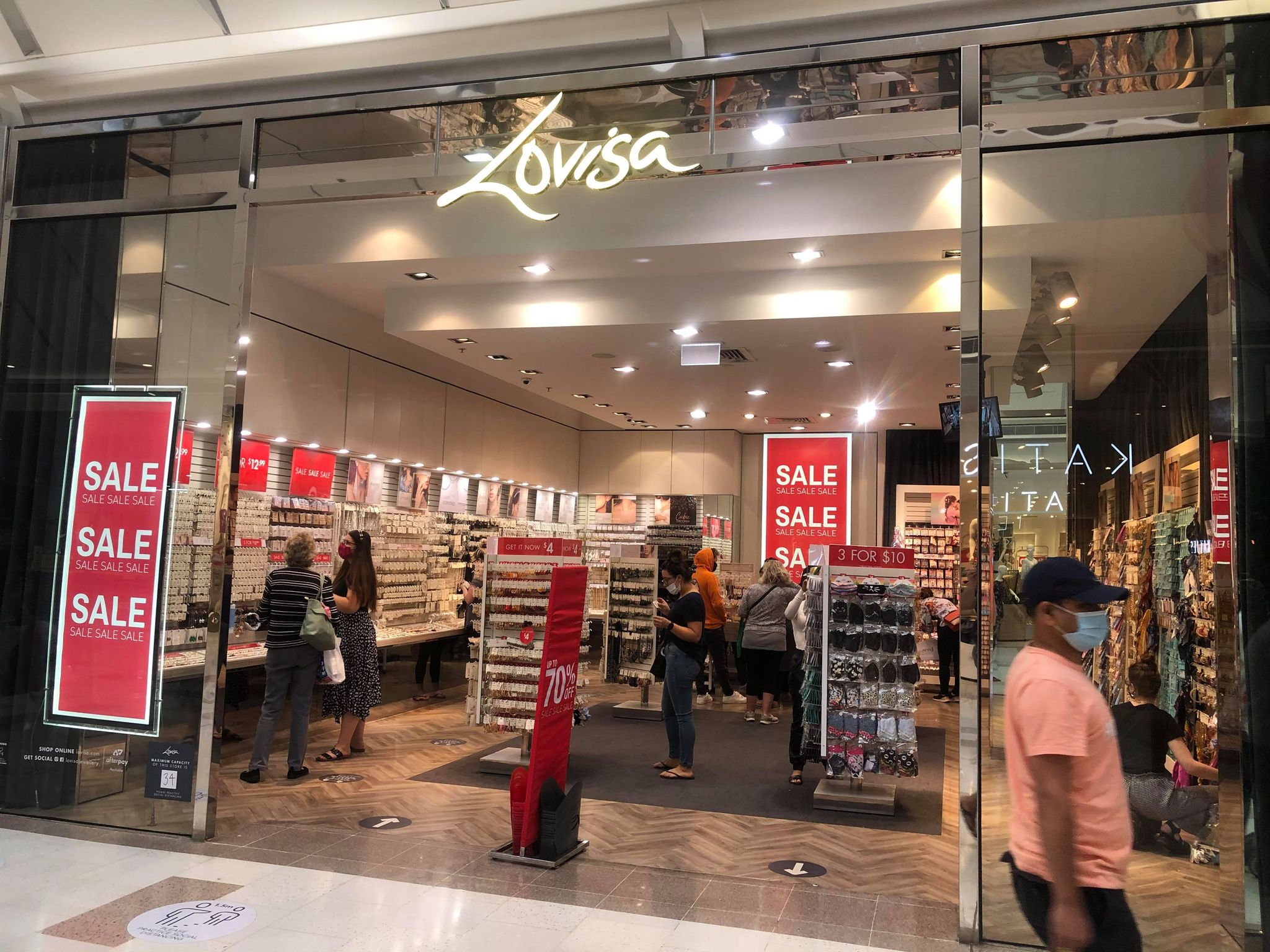 Lovisa sells affordable costume jewellery, accessories and hair accessories.
Lowes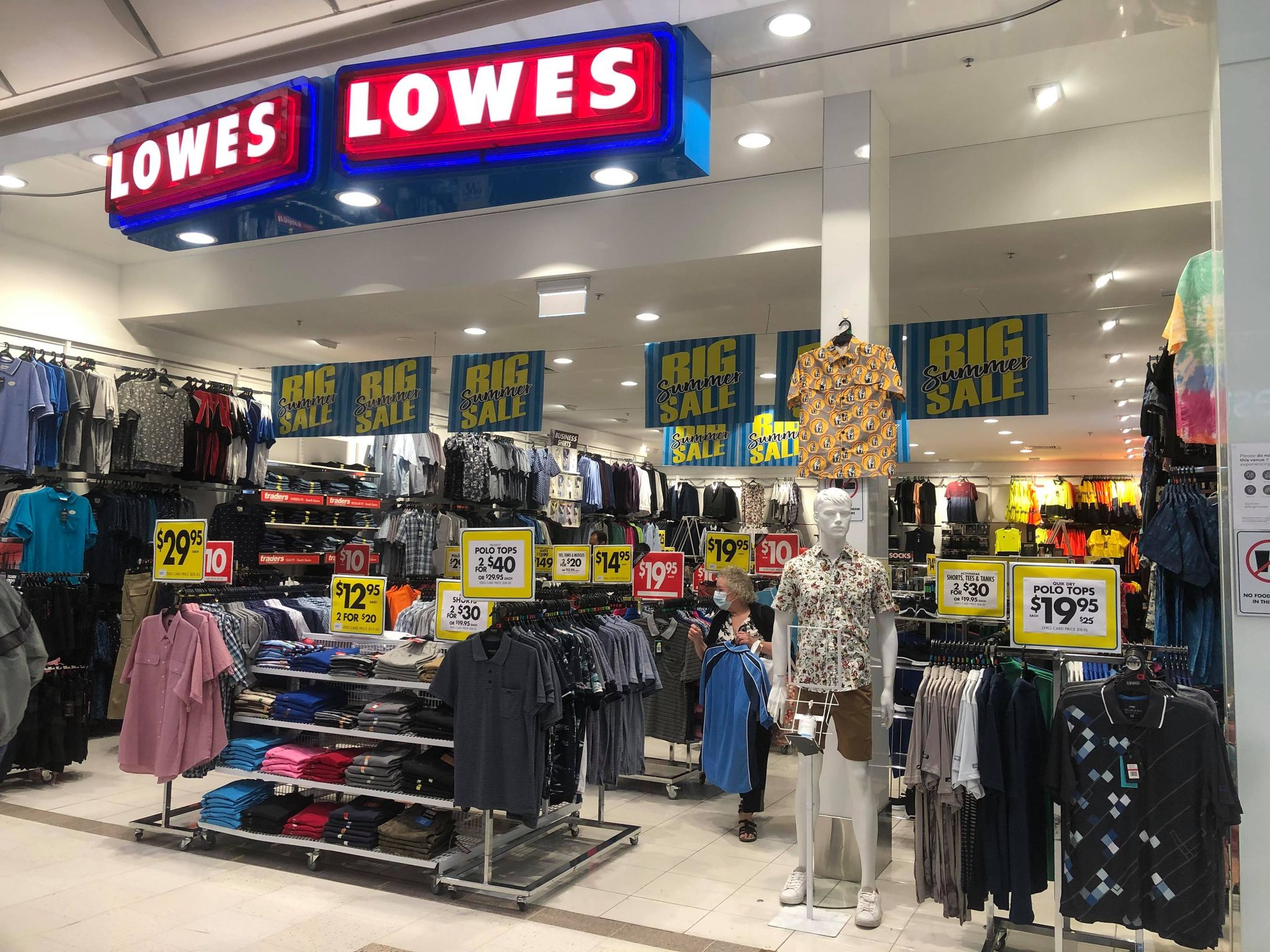 Lowes sells larger size men's clothing and is known for its range of Hawaiian shirts.
Lush

Lush is home to fresh handmade cosmetics, this is where you buy bath bombs and soaps in all kinds of interesting and fun flavours that you secretly want to eat.
Luxe Therapy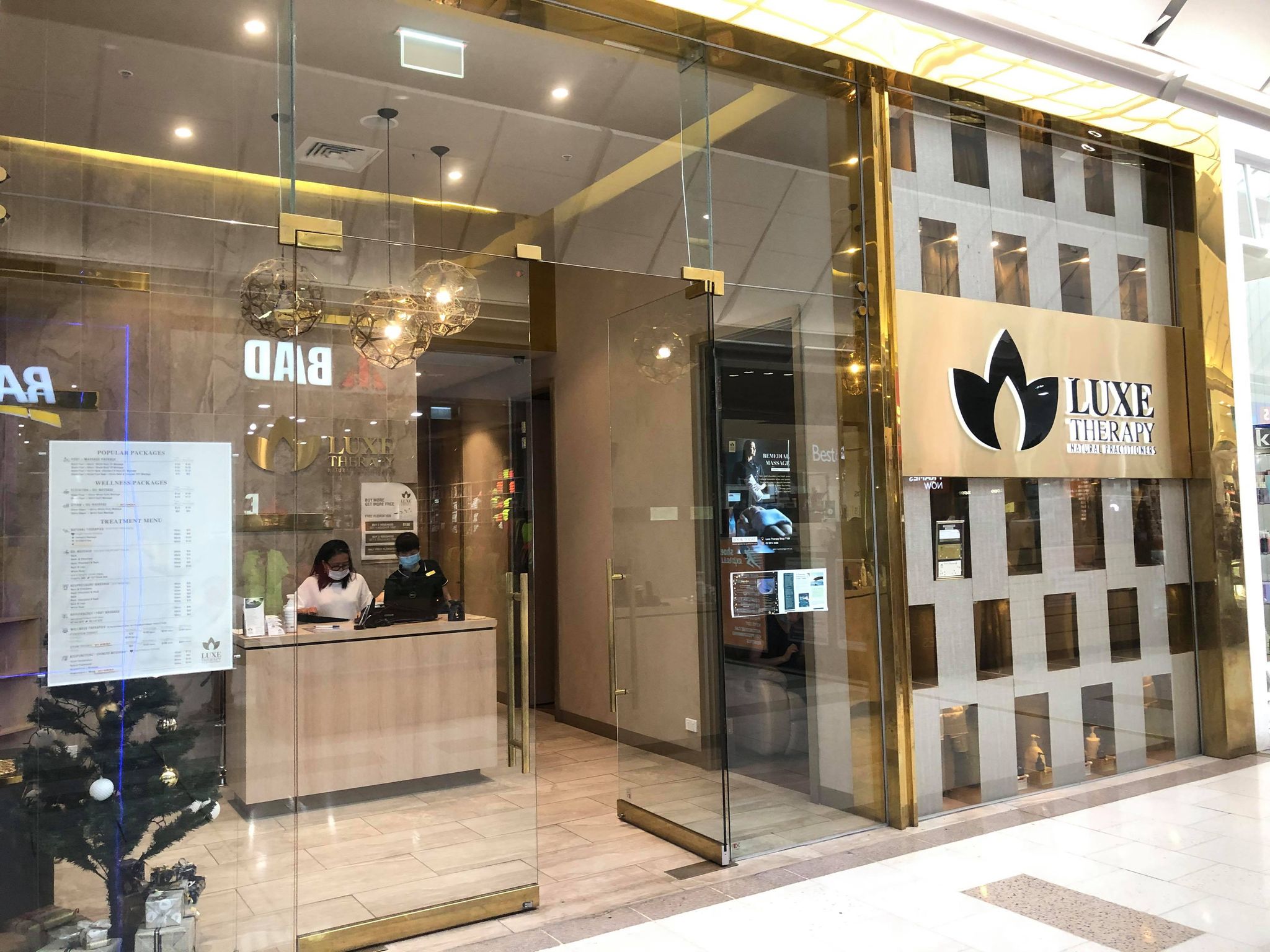 Located near BAD Workwear and RACV and Best & Less, this is massage therapy brand.
Macpac

Macpac is an outdoors brands inspired by New Zealand.
Magic Hand Carwash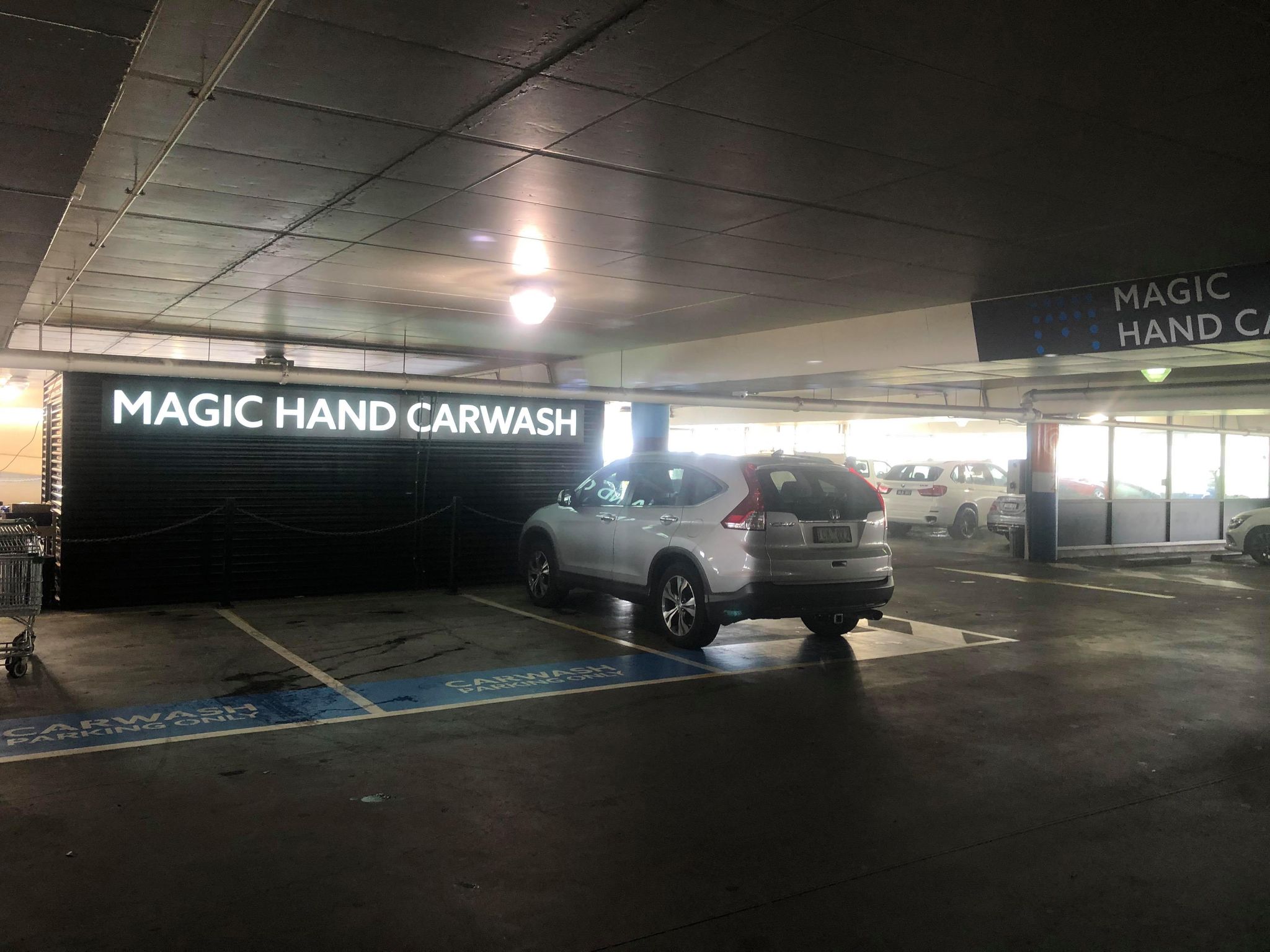 There are two Magic Hand Carwash locations, one in each of the multistory car parks. This one is in the older multistory car park.
Magic Hand Carwash – Heaths Rd Car Park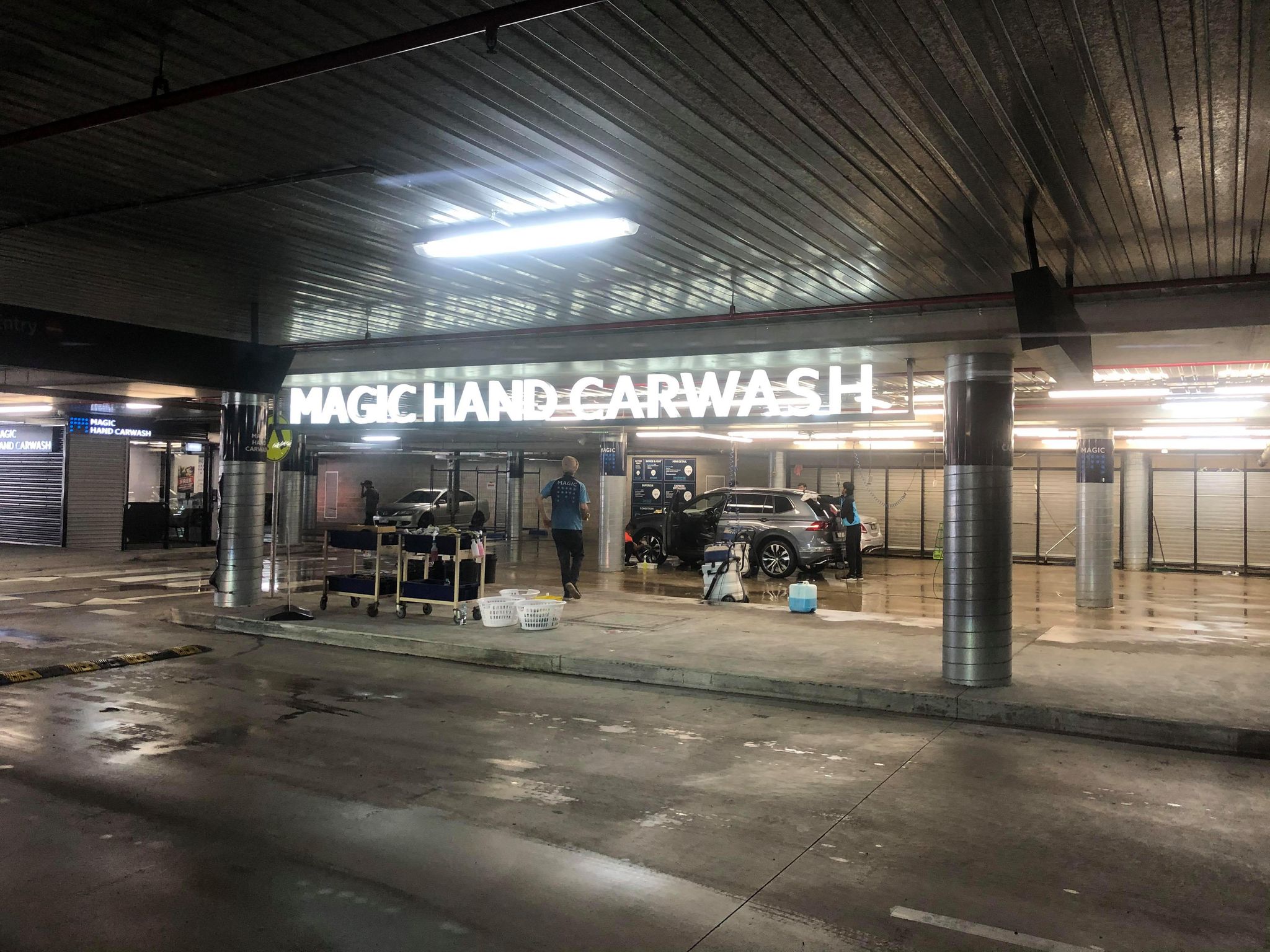 This car wash is in the bigger multistory car park on Heaths Road.
Makers Galleria

Makers Galleria is a jewellery store kiosk opposite Sussan and Rebel Sport.
Mama Mee

Mama Mee is an Asian restaurant outside the Urban Diner next to The Pancake Parlour.
Manchester & More

This is a manchester store, buy sheets and pillowcases and everything for a good night's sleep.
MarketPlace Fresh

This massive market area includes a nice little deli as well as the fresh fruit and vegetables. The signs you can see references to other stores nearby including Fish Pier and Pretty's Butchers. The French baker is now gone. 
Martini & Co

Martini & Co (or is it Martini + Co?) has been closed during COVID.  Hopefully, it will return one day!
Max Therapy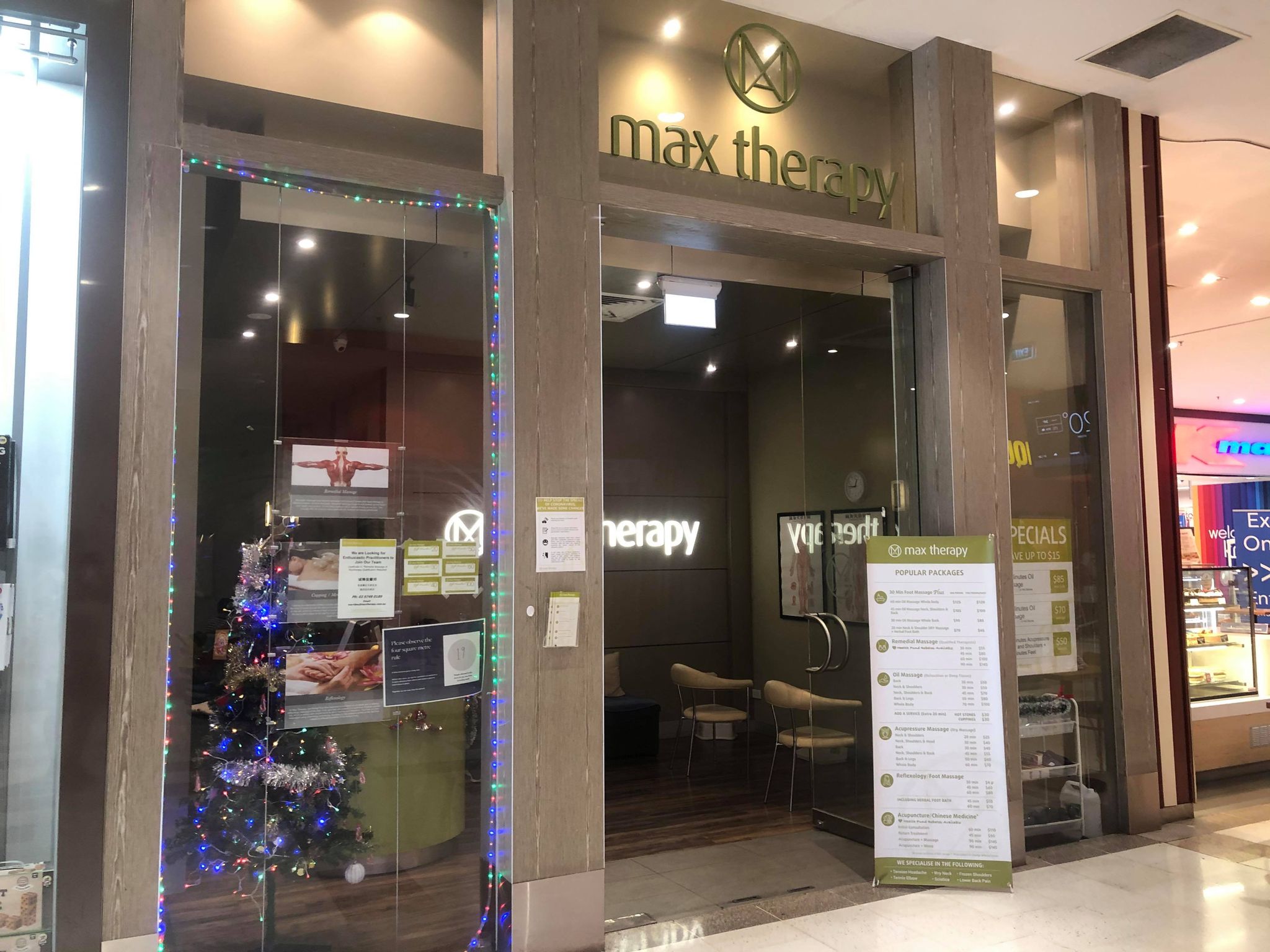 Another place for massages etc.
McDonald's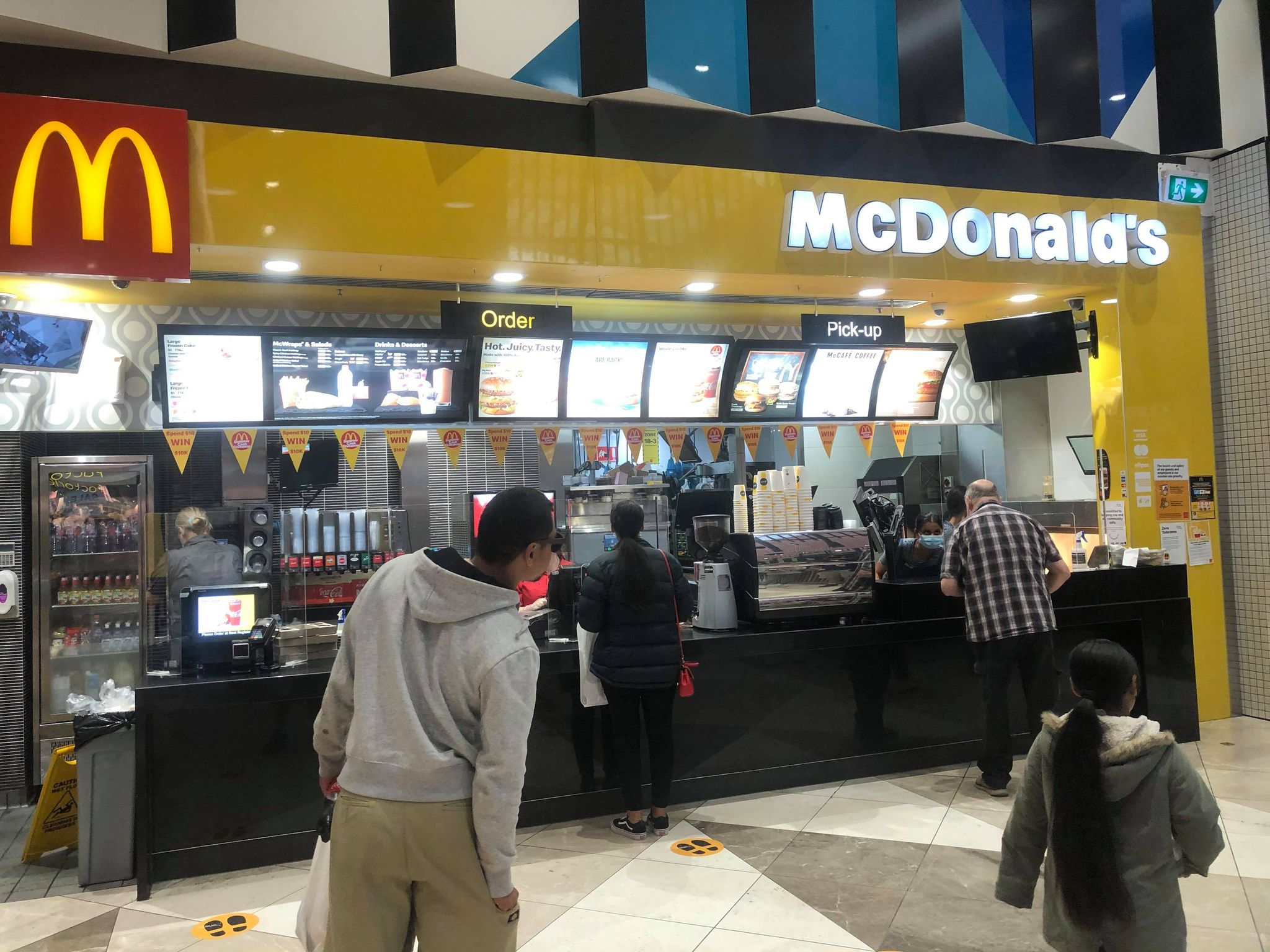 A food court McDonald's down the Urban Diner end of the shopping centre. As you can expect, this McDonald's is very popular at lunchtimes.
Mecca Maxima

Mecca Maxima is a massive makeup and beauty retailer.
Medibank Private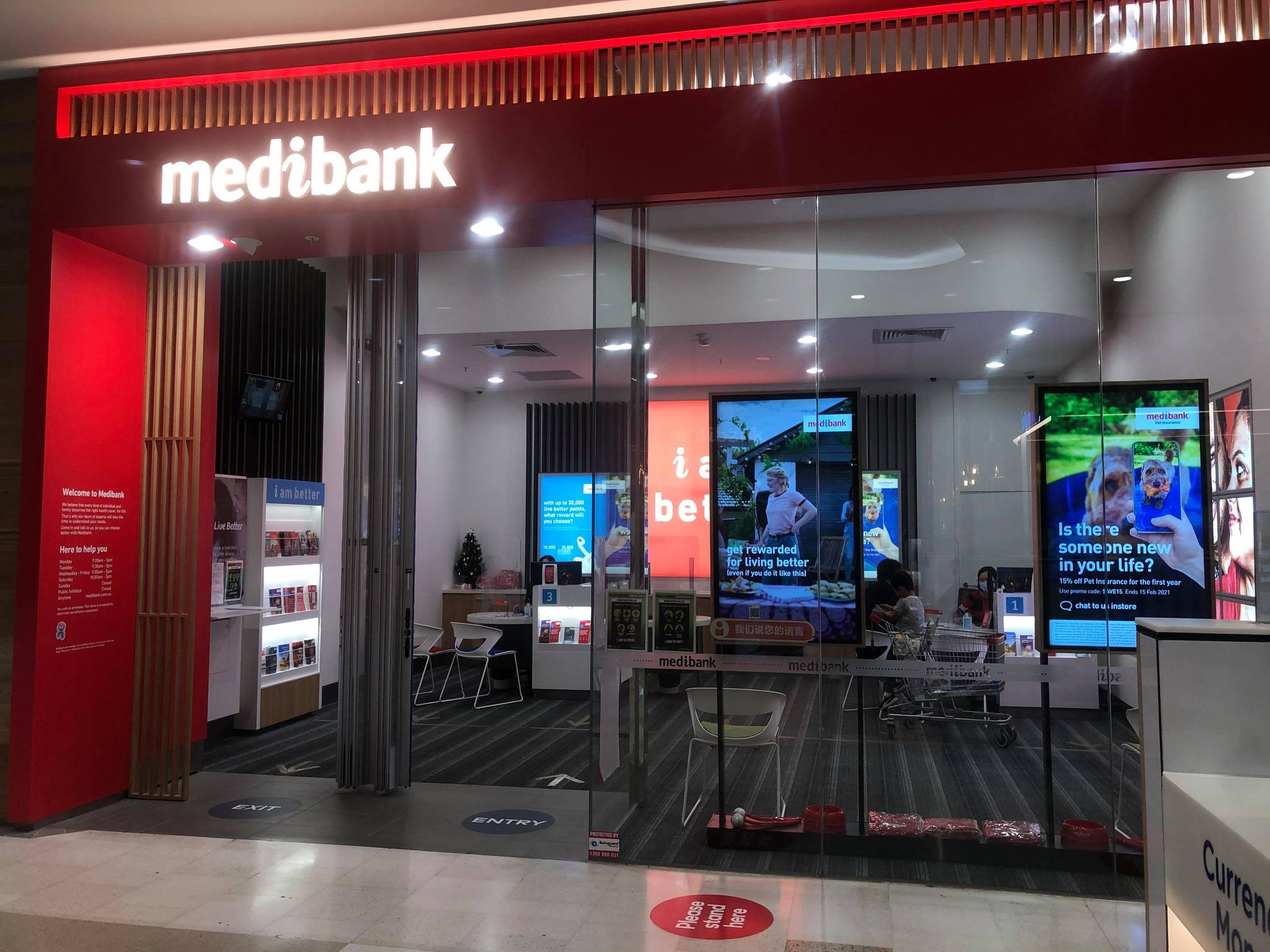 Medibank Private is a personal health insurance company.
Medical Centre

The Medical Centre can be accessed via the car park or right next to Big W.
Melbourne Pathology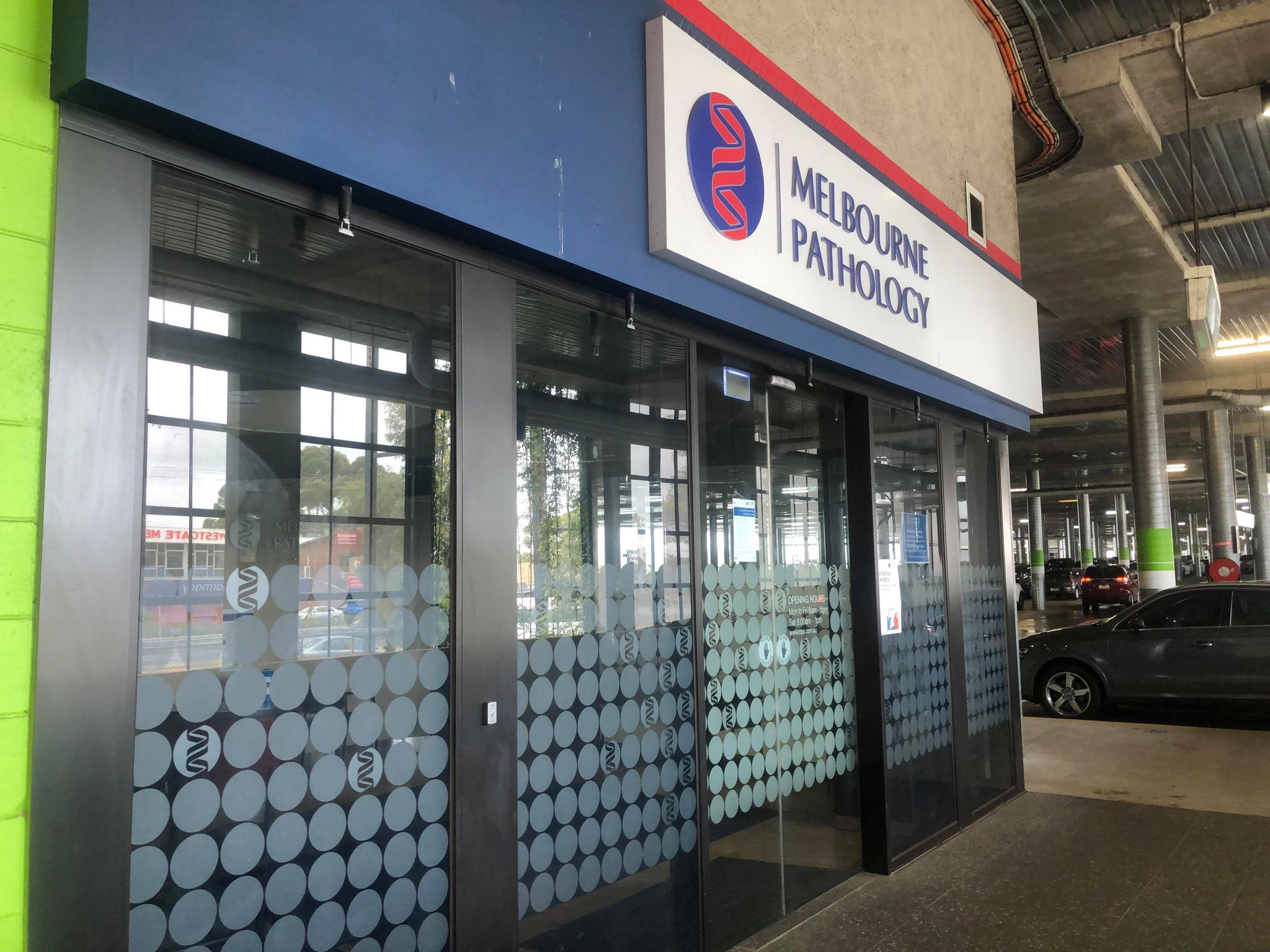 Melbourne Pathology is located next to the medical centre and is accessed from the middle floor of the Heaths road car park.
Michael Hill

Michael Hill Jewellers is right near the car park entrance in the strip of shops between Myer and Target.
Midas

You can get your car serviced here at Midas Hoppers Crossing.
Millers

Millers is a womenswear clothes store.
Mimco

Mimco sells bags, accessories and shoes for women.
Mister Minit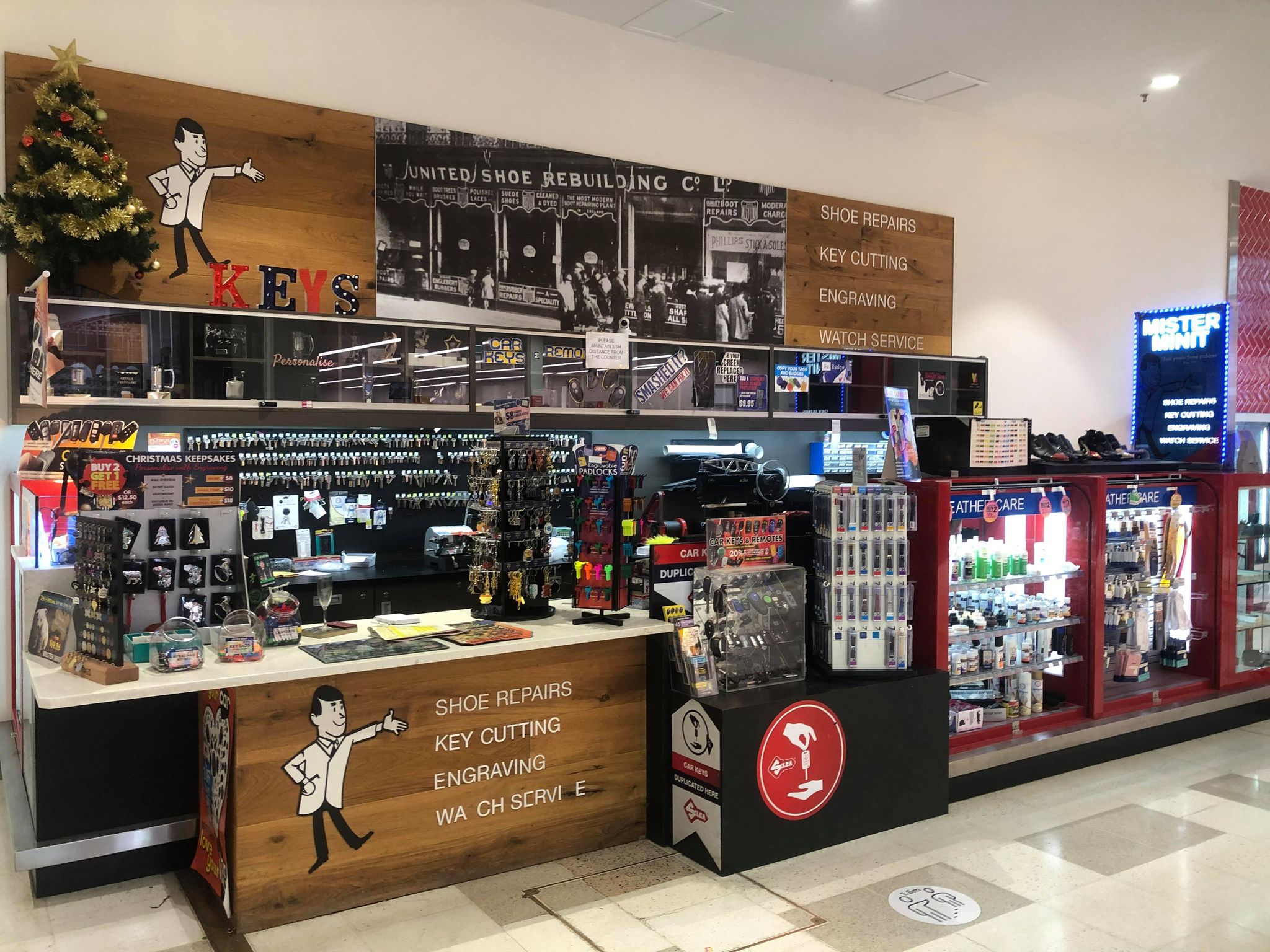 A classic place for shoe repairs, key cutting and watch repairs.
Mobile Konnect

Phone repairs and cases for your smart phone or tablet.
Mocha

Mocha sells women's wallets, handbags etc.
Modelle

I think Modelle is fairly new, It's next to Rebel and sells women's' clothes.
Mrs Fields Bakery & Cafe

A permanent kiosk that sells the typical stuff you'd get at a bakery cafe.
Muffin Break

Muffin Break is on the edge of the Big W food court. It's basically a little cafe that specialises in muffins.
My Beauty Spot

Discount perfume and aftershave powered by Chemist Warehouse.
My Car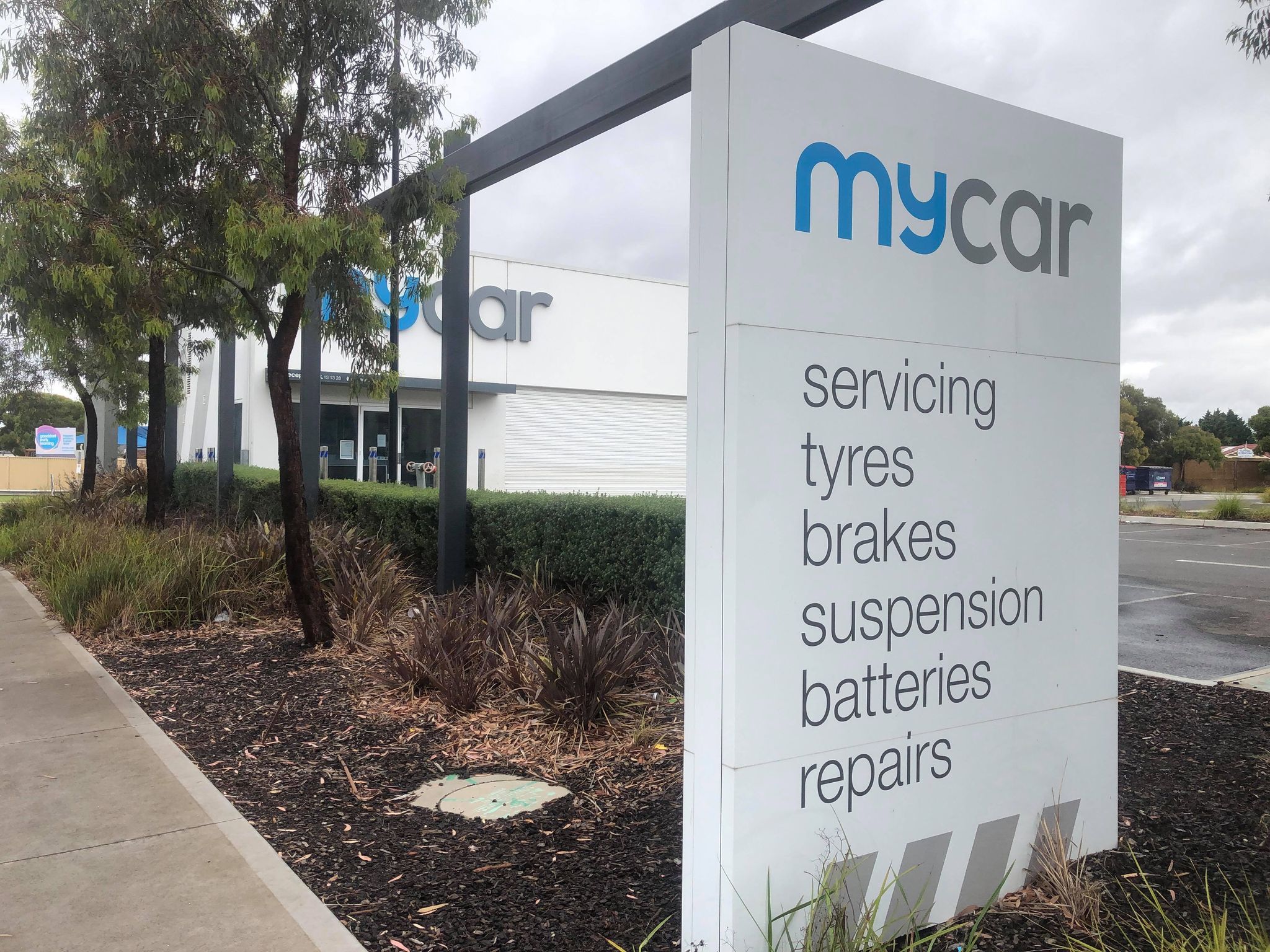 My Car is located outside on Heaths Road. It's a bit of a walk from any of the entrances and offers car servicing and repairs.
Myer

Myer is a large department store located in the new section. It is now two storeys as opposed to the old one storey store they used to have.
Myfone Repair
I'm not sure where this is or if it's still around, but it is mentioned on the website for the shopping centre.
MyHouse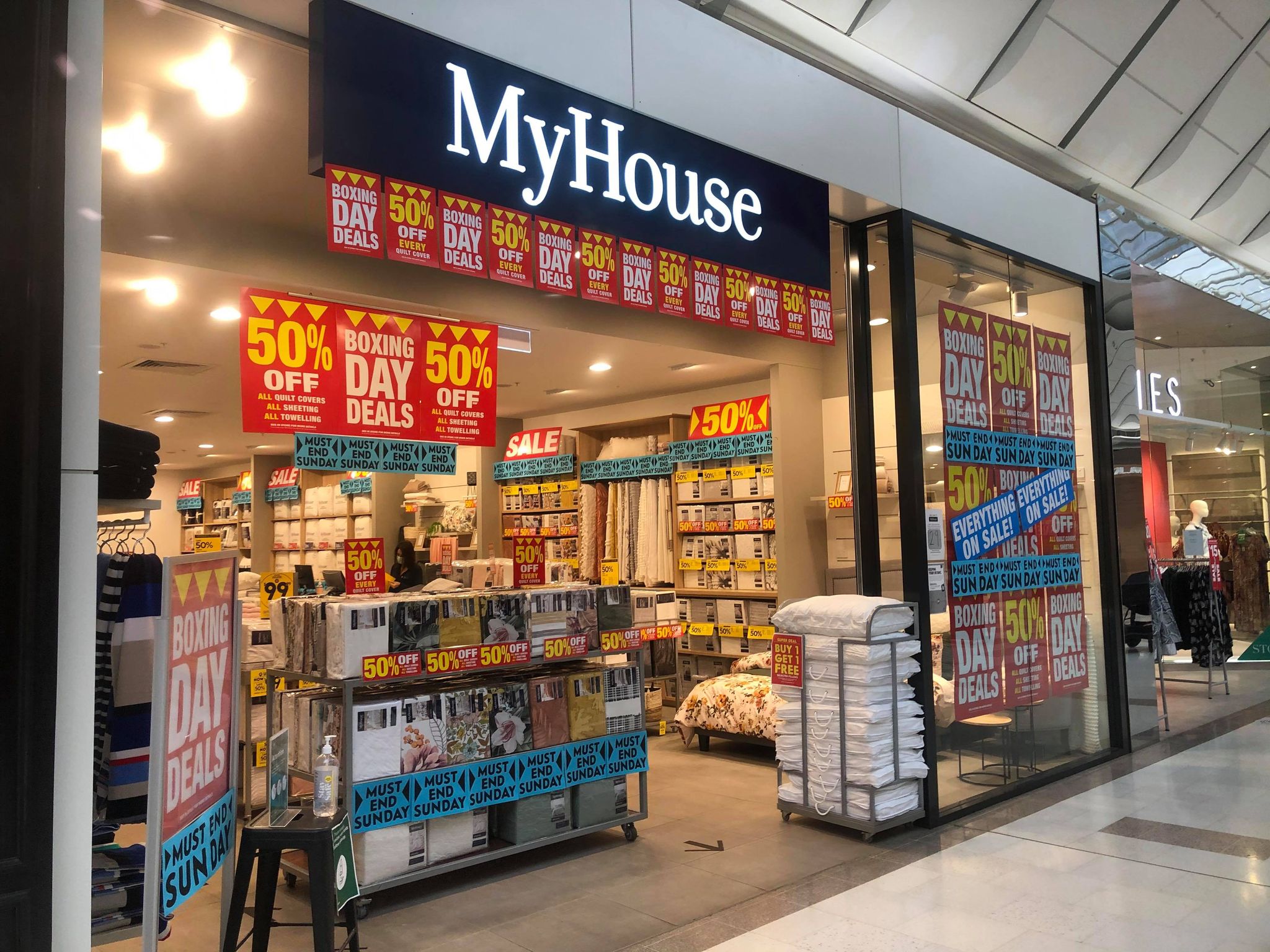 I thought this closed down during COVID, but maybe they just took all the stock away so they could sell it online. This is mostly manchester.
NAB

National Australia Bank branch Hoppers Crossing. This is near the other banks.
Nando's

Head to the Urban Diner for a sneaky Nando's.
Nanjing Road Chinese Cuisine

Chinese takeaway near McDonald's in the Urban Diner food court.
Neverland Store

This clothing store sells brands such as Nena and Pasadena, Kisschacey, Nomadic Paradise, Sushiradio, Americain Paris, Nixon and  Thrills.
Nextra

This is a news agency and they also sell TattsLotto.
Nike

Nike is one of the biggest clothing and sports gear brands in the world. They have a store.
Noh Modern Japanese Cuisine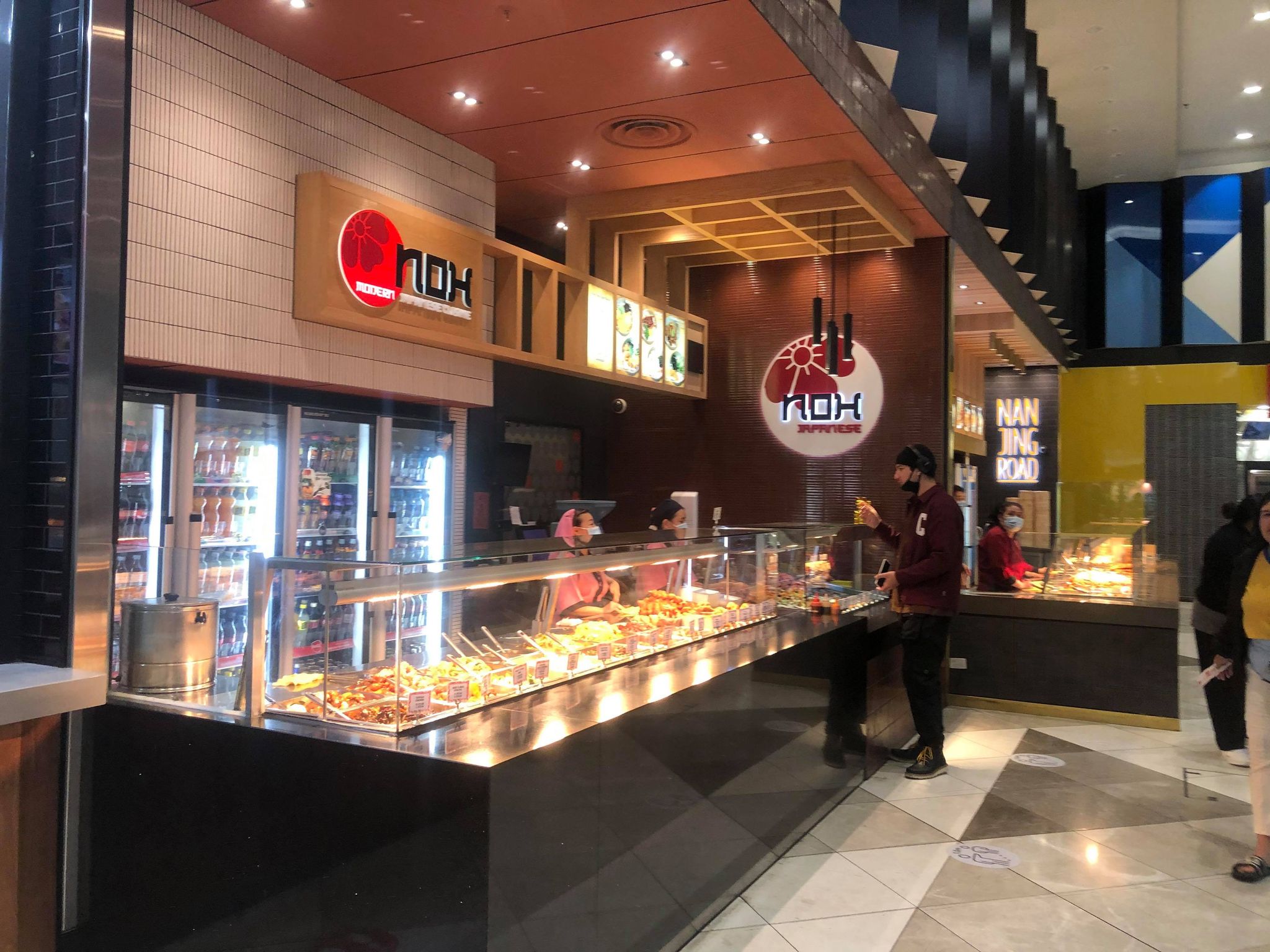 This Japanese takeaway in the Urban Diner end's food court is located next to Nan Jing Road and near KFC and McDonald's.
Noni B

Noni B is a classic women's and homewares store.
Novo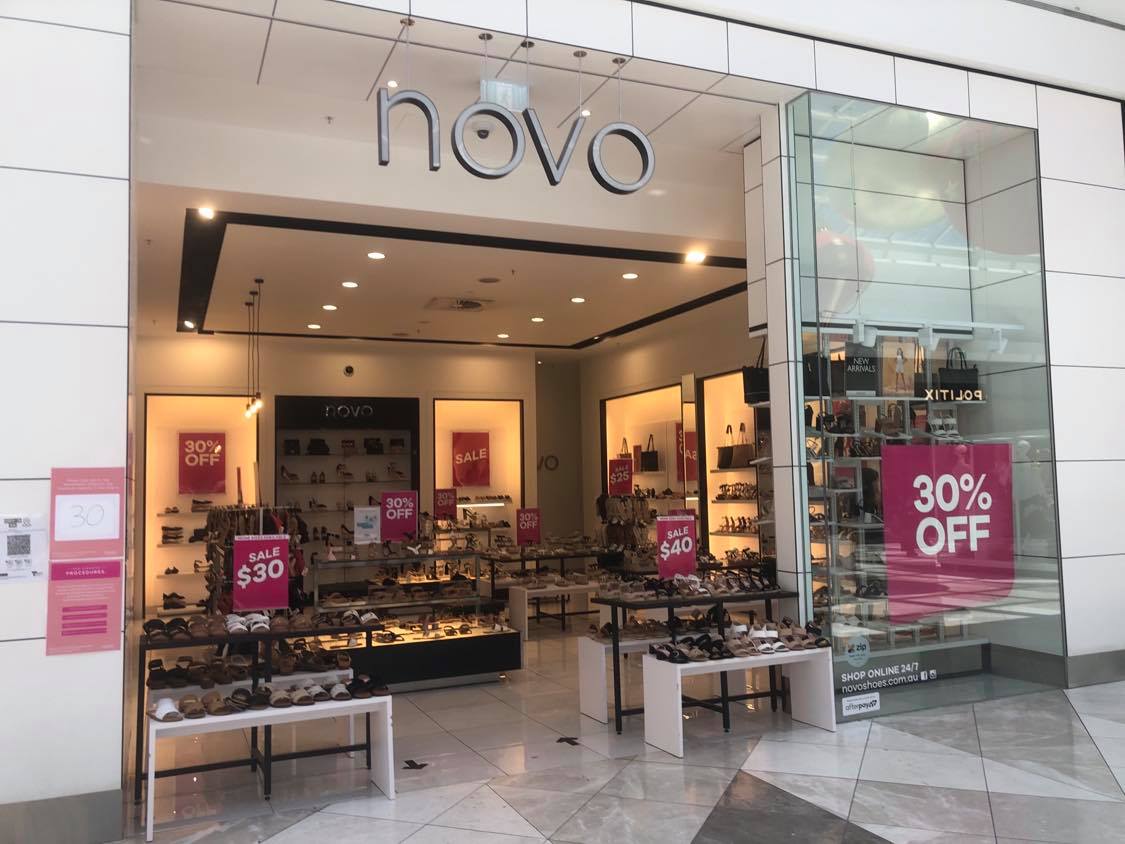 Novo sells the latest designs in women's shoes.
Odyssey Nails

Odyssey Nails is a nail salon.
Ollie's Place

Ollie's place sells cute baby and toddler clothes.
OPSM

OPSM is an optometrist and is located between the two entrances to Kmart.
Oscar Wylee

Another optometrist at Pacific Werribee.
Ozmosis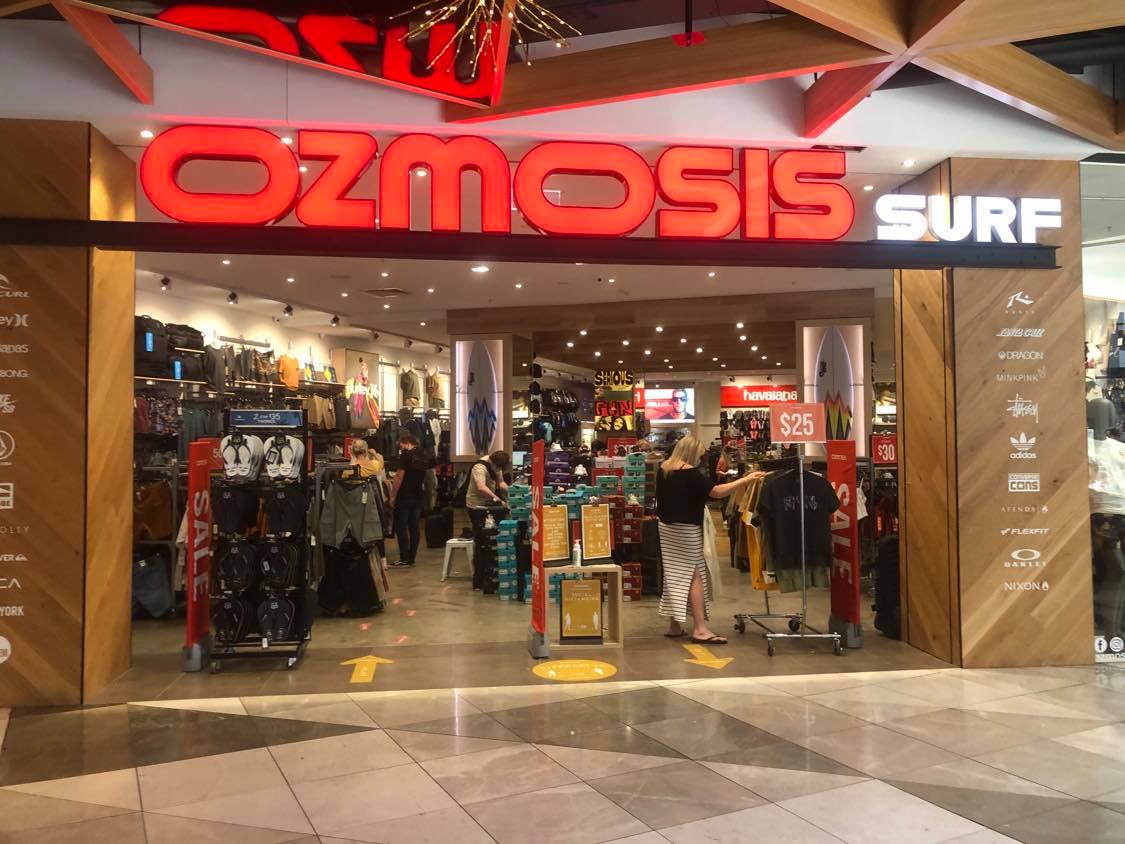 Ozmosis Surf is a surf shop opposite JB HIFI.
Pacific Asian Supermarket

Pacific Asian Supermarket sells important food items and ingredients from a range of Asian countries.
Pacific Smiles Dental

This is a dental surgery franchise.
Pacific Werribee Tattslotto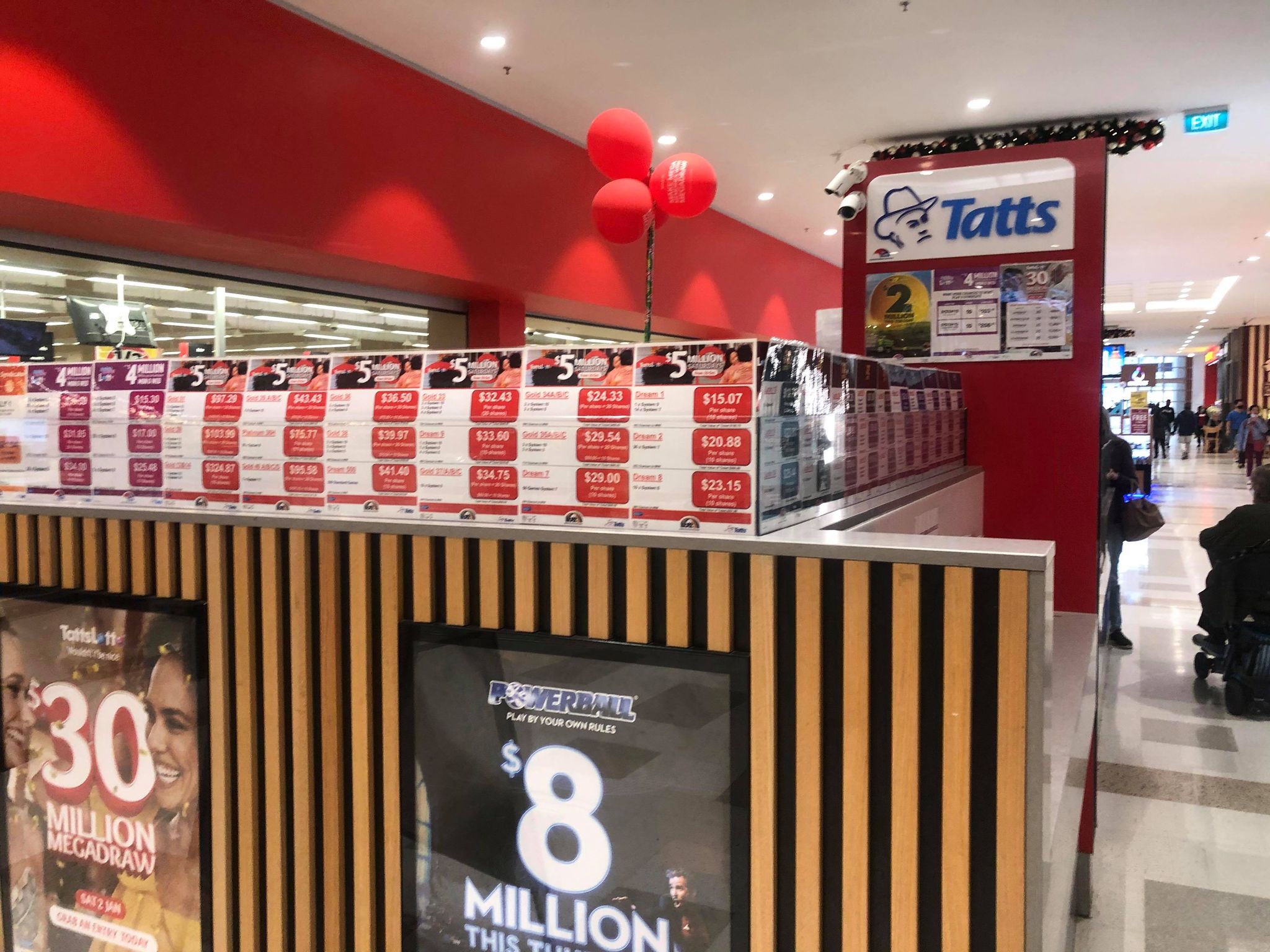 This is located outside Coles, great for the gambler in your family.
Palermo Perfumes

This store sells replica perfumes by big brands for about $35 each.
Pandora

Looking for Pandora Charms? You can buy them at Pandora. This is near Myer.
Party Home

This is like a $2 store, but it sells a range of items and homewares at different price points.
Pera Bags

Pera Bags sells suitcase, luggage, backpacks, travel bags anti-theft bags and handbags.
Peter Alexander

Famous Australian clothing brand Peter Alexander has very cute clothes and pyjamas for all the family.
Peter Jackson

Men's formalwear store.
Pho Delight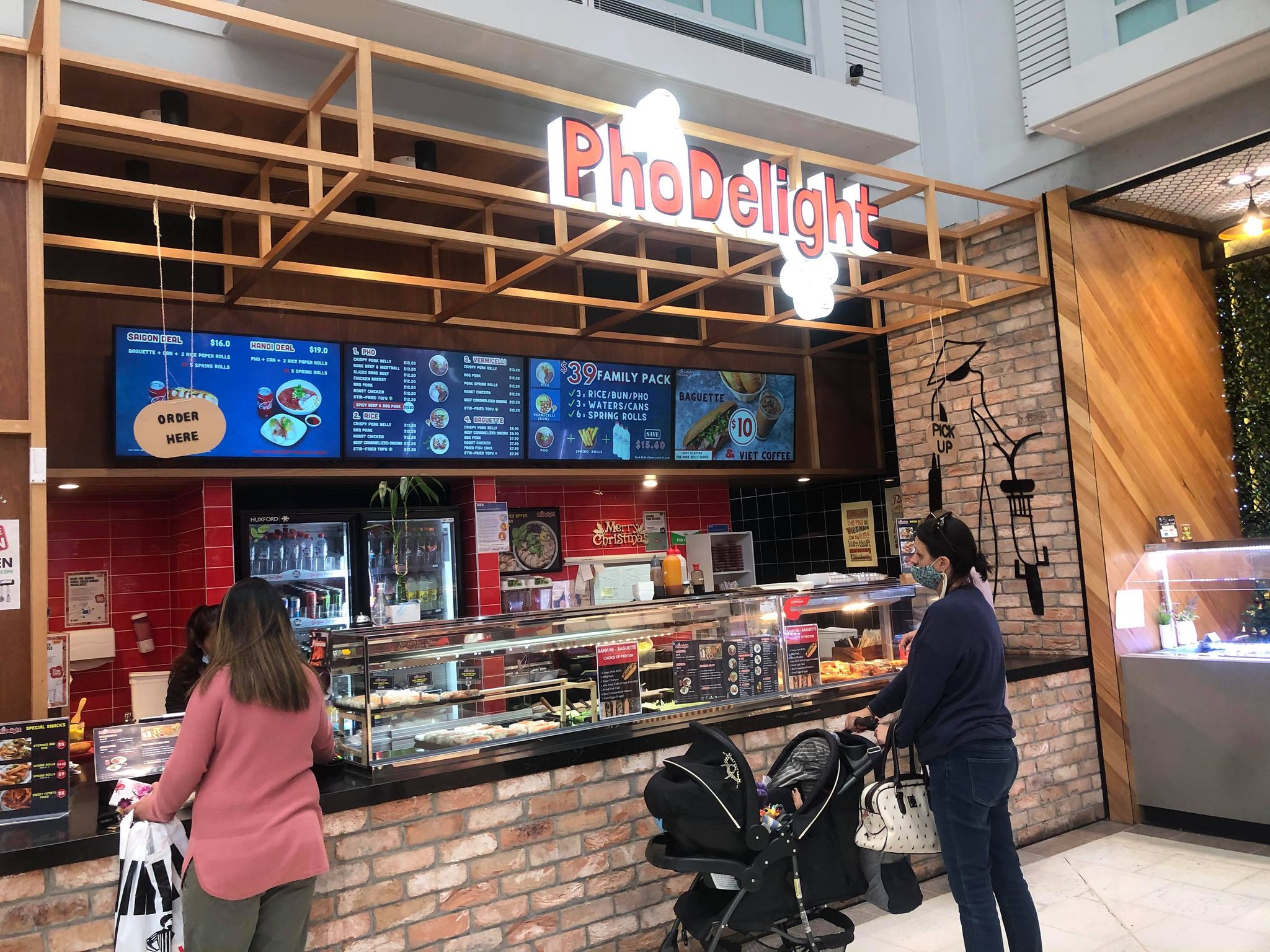 For Vietnamese street food and Pho, go to Pho Delight! This is located in the Big W food court.
Platypus

Platypus sells the latest sneakers, boots & shoes from top brands such as Nike, Adidas, Vans and Converse.
Plaza Library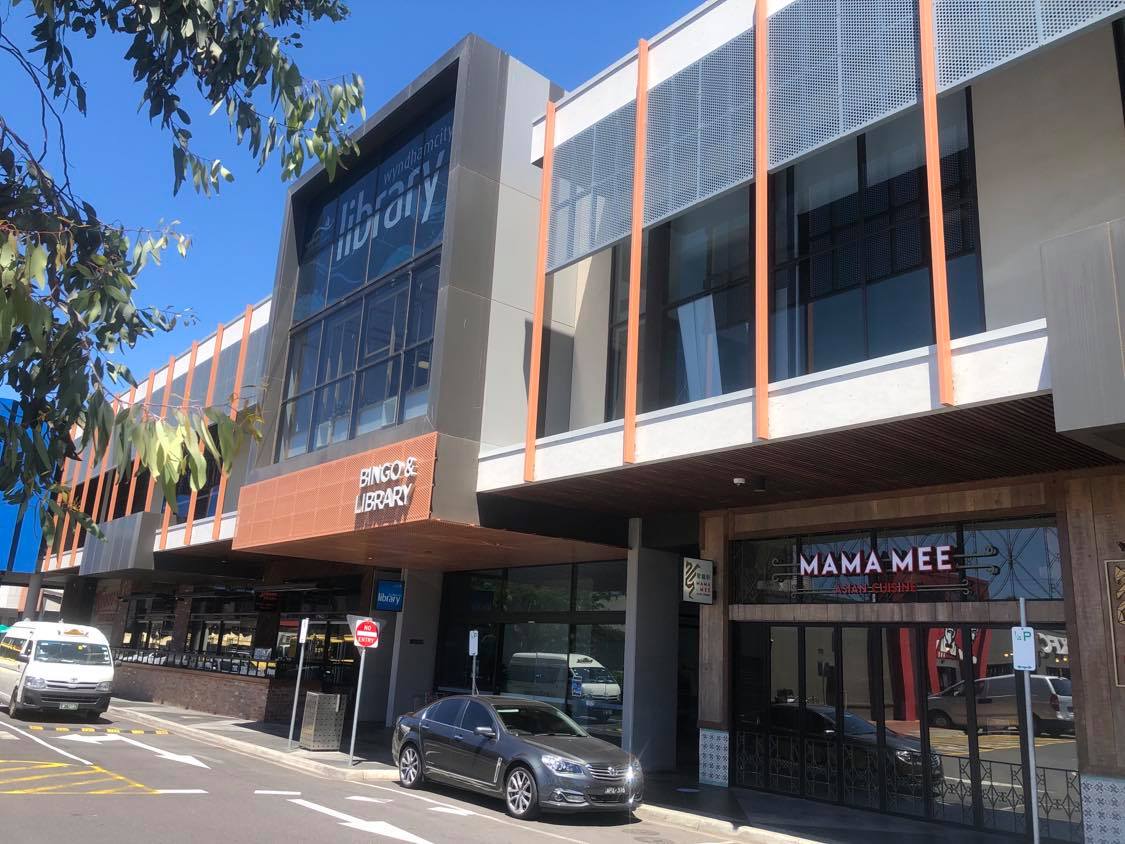 Accessed from the outside on the Derrimut roadside, the Library is also where the Bingo place is. This library is very new and nice and has a local history department and old local newspapers and everything you need for researching your local family tree.
Politix

Menswear and formal wear can be bought at Politix.
Portmans

Portmans describe themselves as a "fashion destination for metropolitan girls who like to stay on top. For up-to-the-minute looks that are fast, fresh and ever-evolving".
Potato Corner

This place sells all kinds of chips and potato products with interesting seasonings. They also sell fried chicken.
Pretty's Prime Cuts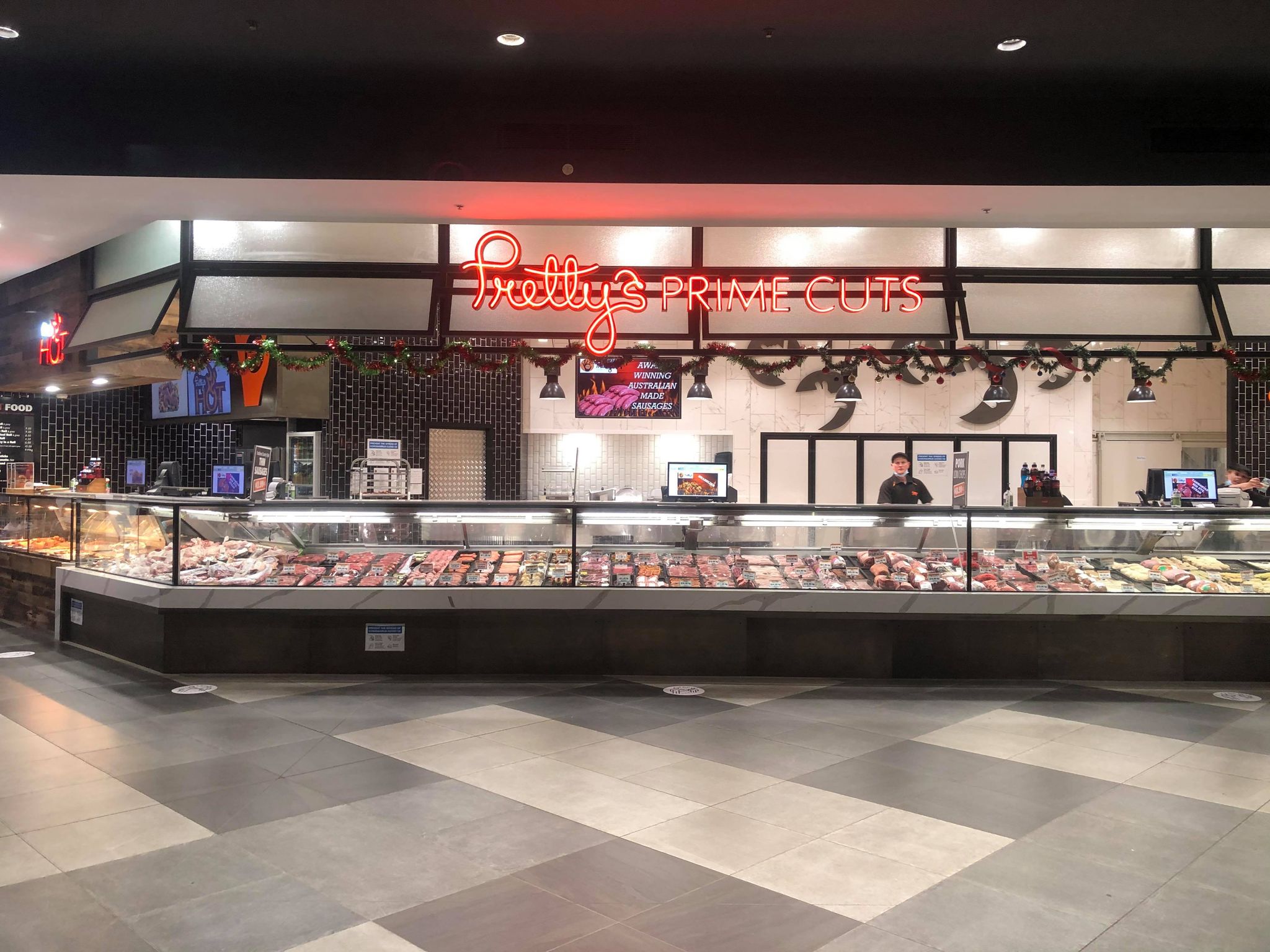 This butcher also sells some of its products cooked for takeaway, I recommend their cups of pork belly!
Priceline Pharmacy

A popular pharmacy chain, this is near EB Games and Boost Juice.
Professionail

A nail salon located near one of the older car parks.
Prouds the Jeweller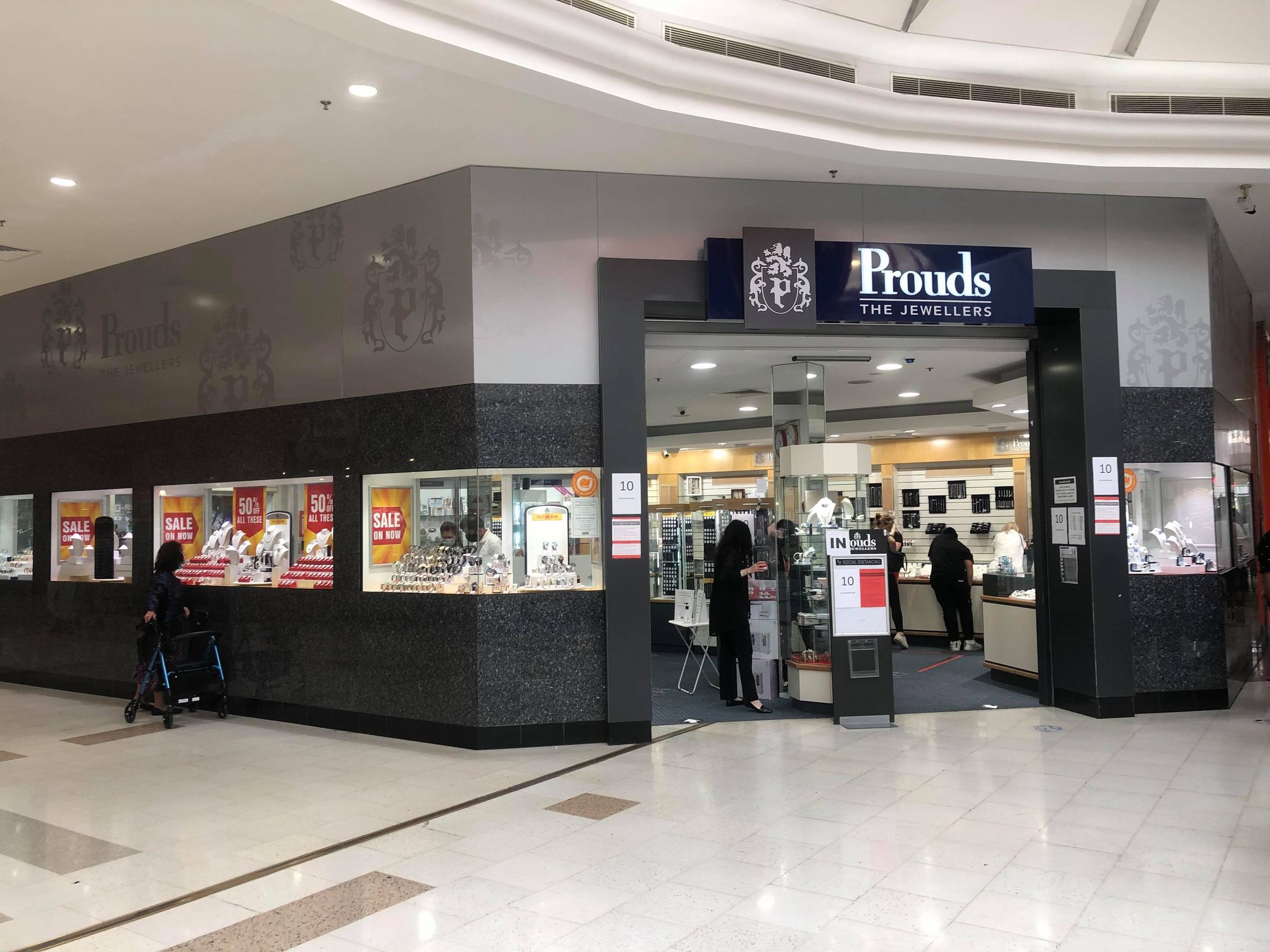 This Jewellery store has been here for a long time.
QBD Books

QBD Books is a great book store with great specials.
Quality Pharmacy & Medical Centre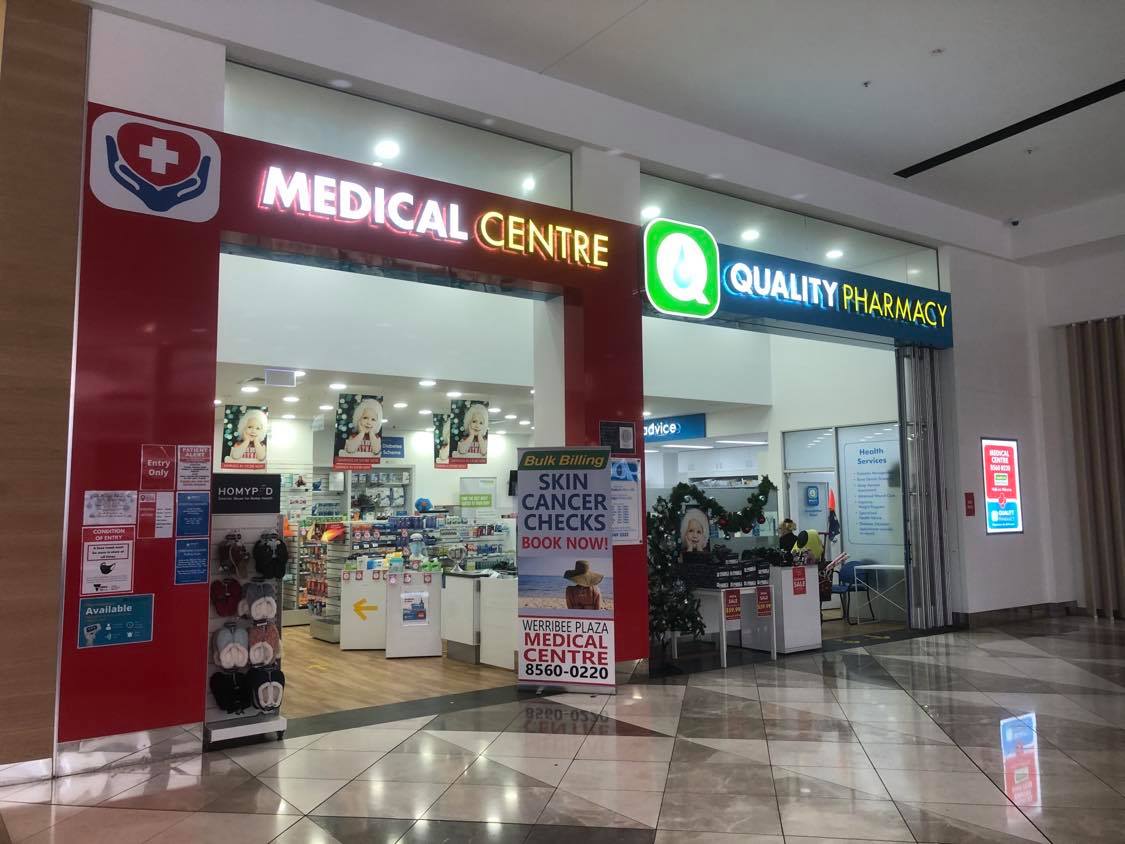 This pharmacy is right next to Target.
R&V Spice Bazaar

This is an Asian Supermarket and is listed as R&G Spice Bazaar on the Pacific Werribee website, but the sign certainly looks like it says R&V so I'm calling it that.
RACV

RACV sells auto insurance and other types of insurance.
Rebel Sport

Rebel Sport is a massive sporting goods store.
Red Shanghai Inn

Red Shanghai is a Chinese takeaway in the Big W food court.
Results Laser Clinic

This place does laser skin treatments.
Retreat

Retreat is definitely the best place for candles, they sell all the good brands like WoodWick and Yankee Candles.
Rice Workshop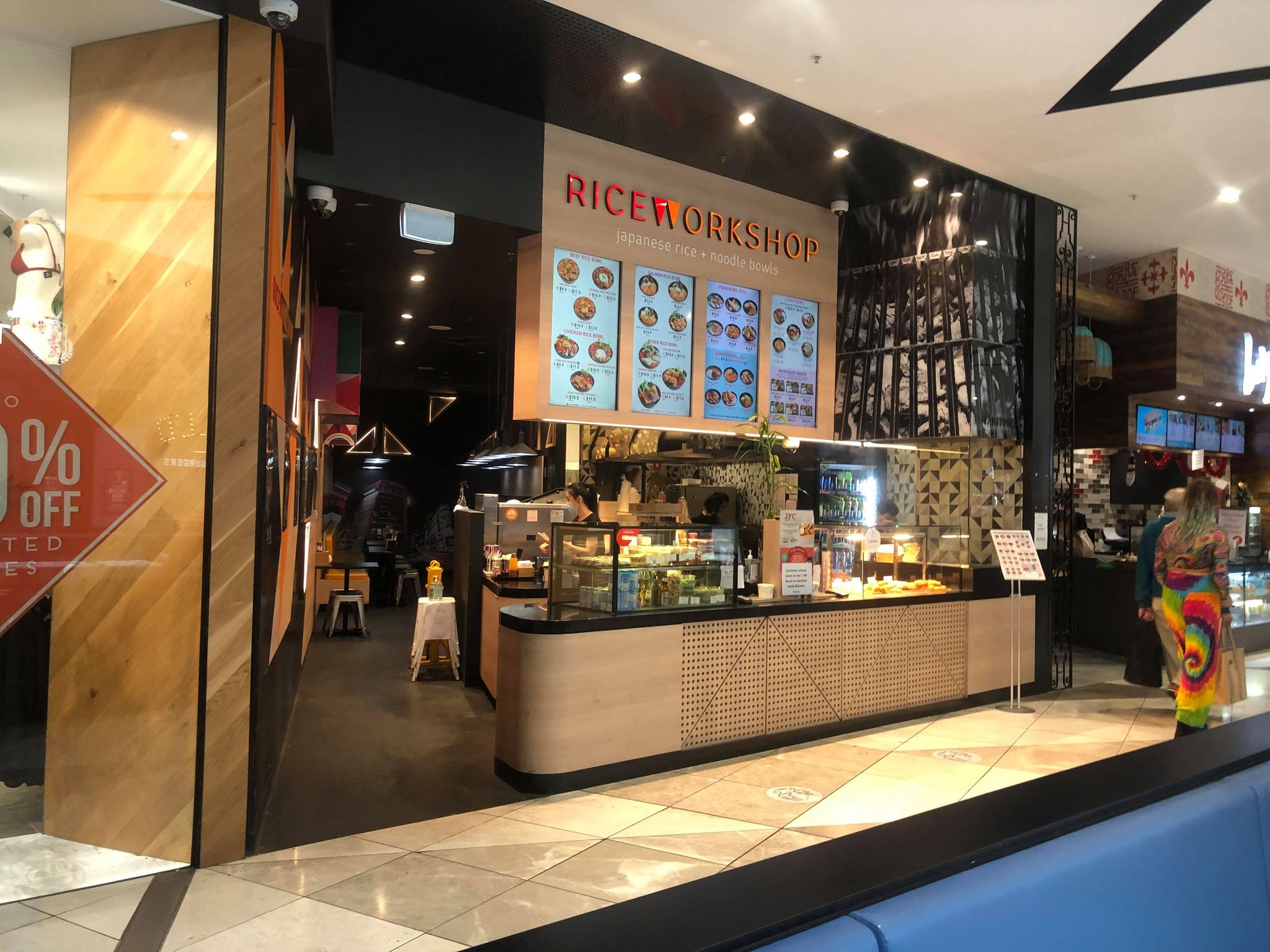 Rice Workshop is a decent Japanese rice and noodle bowl place.
Robins Kitchen

You'll always find some good kitchen bargains at Robins Kitchen.
Robinson's Bookshop

This is a very charming book store.
Rockmans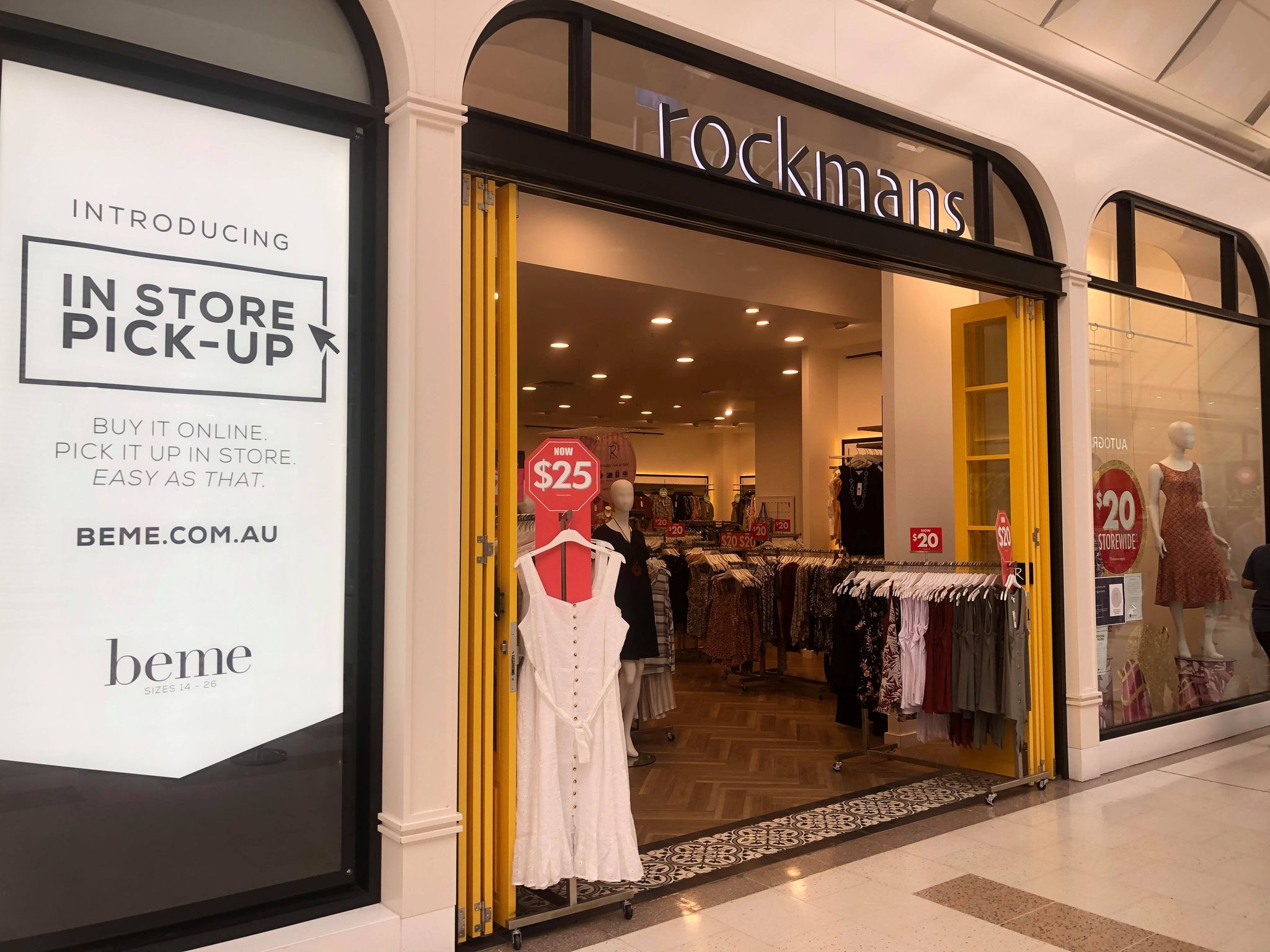 Salera's

This jewellery store has been here for a long time.
Salt & Pepper

Salt & Pepper is a homewares chain.
San Churro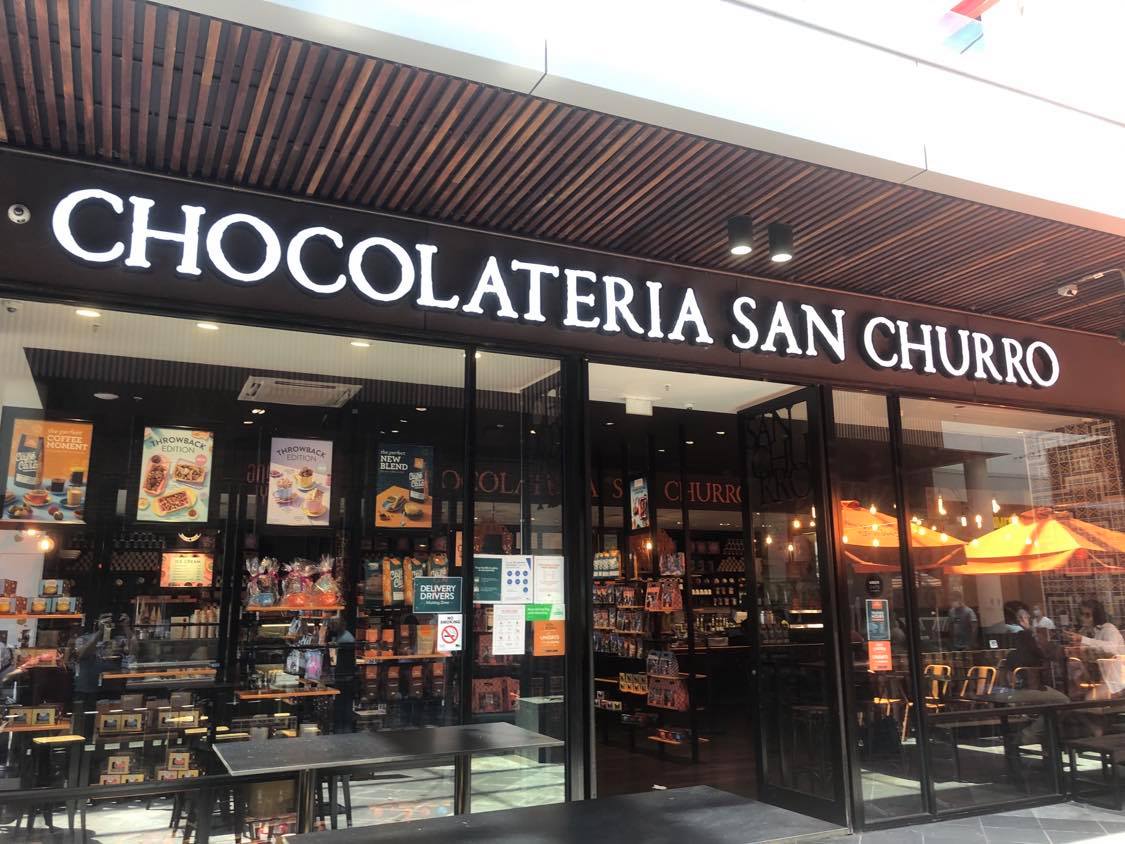 San Churro does great churros and hot chocolates. It's located outside in the Urban Diner.
Sandwich Chefs

Nice made-to-order sandwiches.
Schnitz

Schnitz does great chicken schnitzels and might possibly have the best hot chips of any takeaway.
Seed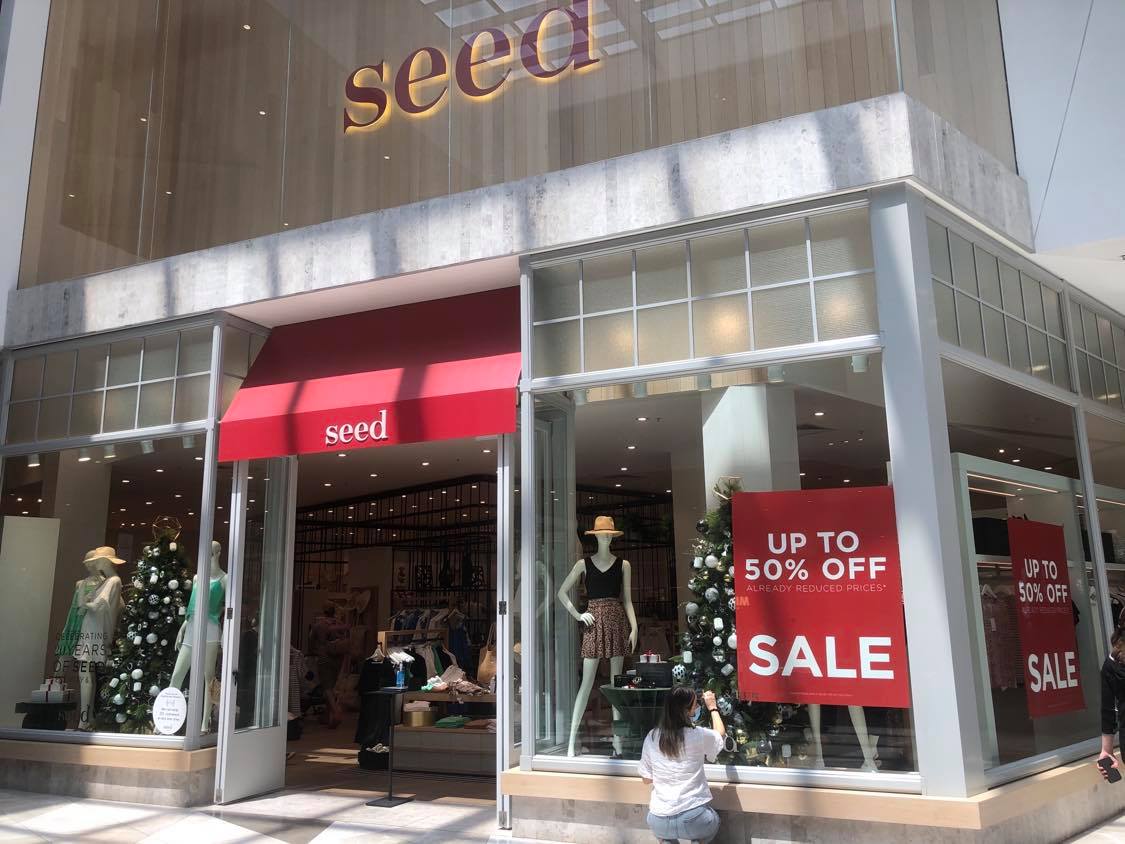 Seed Heritage is a women's and girls clothing store for baby to adulthood.
Serenity Flowers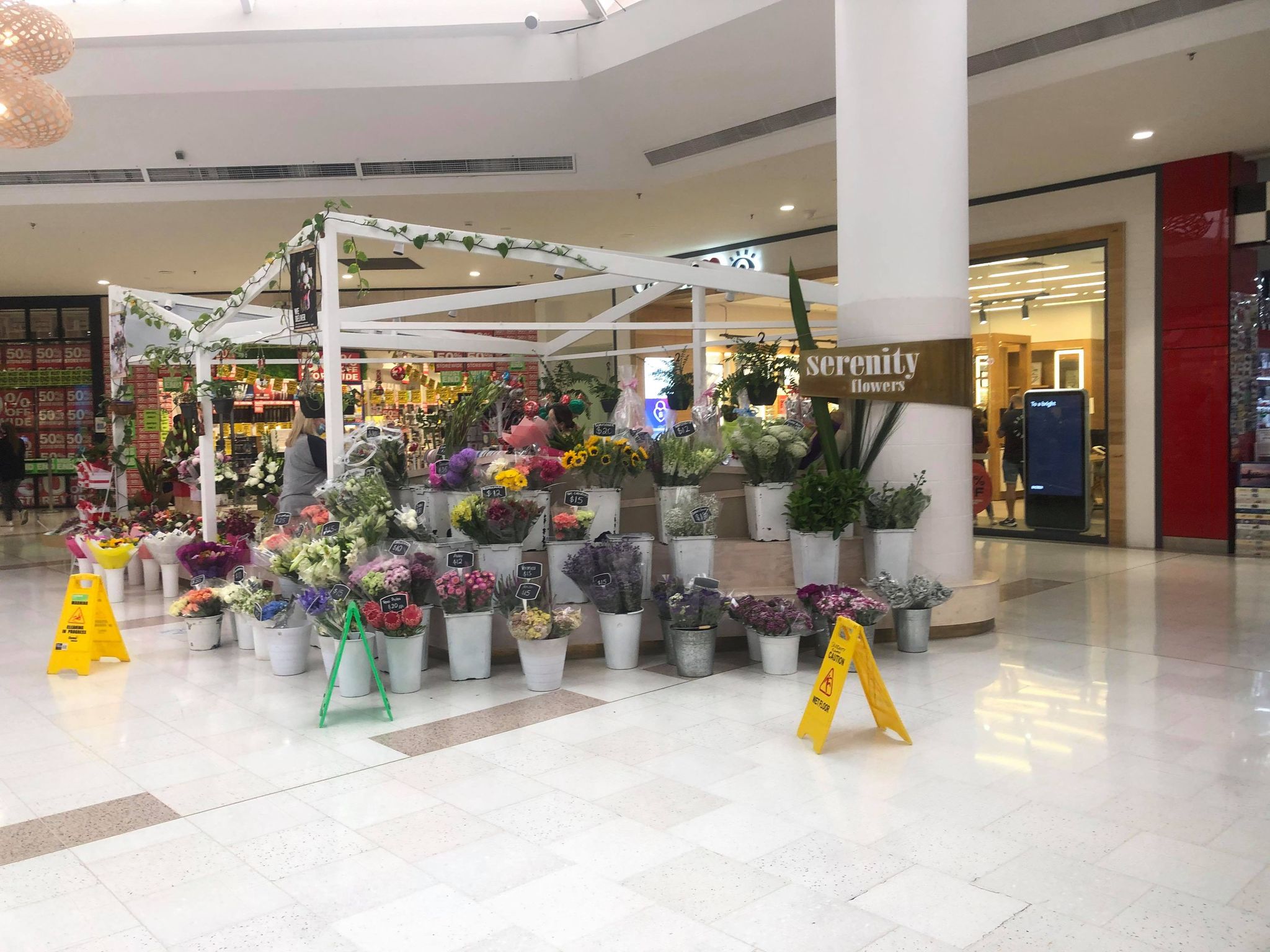 This flower shop is located outside OPSM and Games World.
Seventh Ave

This is a women's clothing store and they sell things like cocktail dresses.
Shaver Shop

For all your shaving needs, go to Shaver Shop.
Sheike

Sheike sells new women's cocktail dresses, party dresses, formal dresses, jumpsuits, playsuits & accessories.
Shiraaz Indian

Until writing this article, I never noticed the Z in the name. This Indian takeaway is in the food court at the Big W end of Pacific Werribee.
Shoe Express

This store does more than just shoe repairs, they also fix watches and jewellery and do engravings and cut keys etc.
Shoex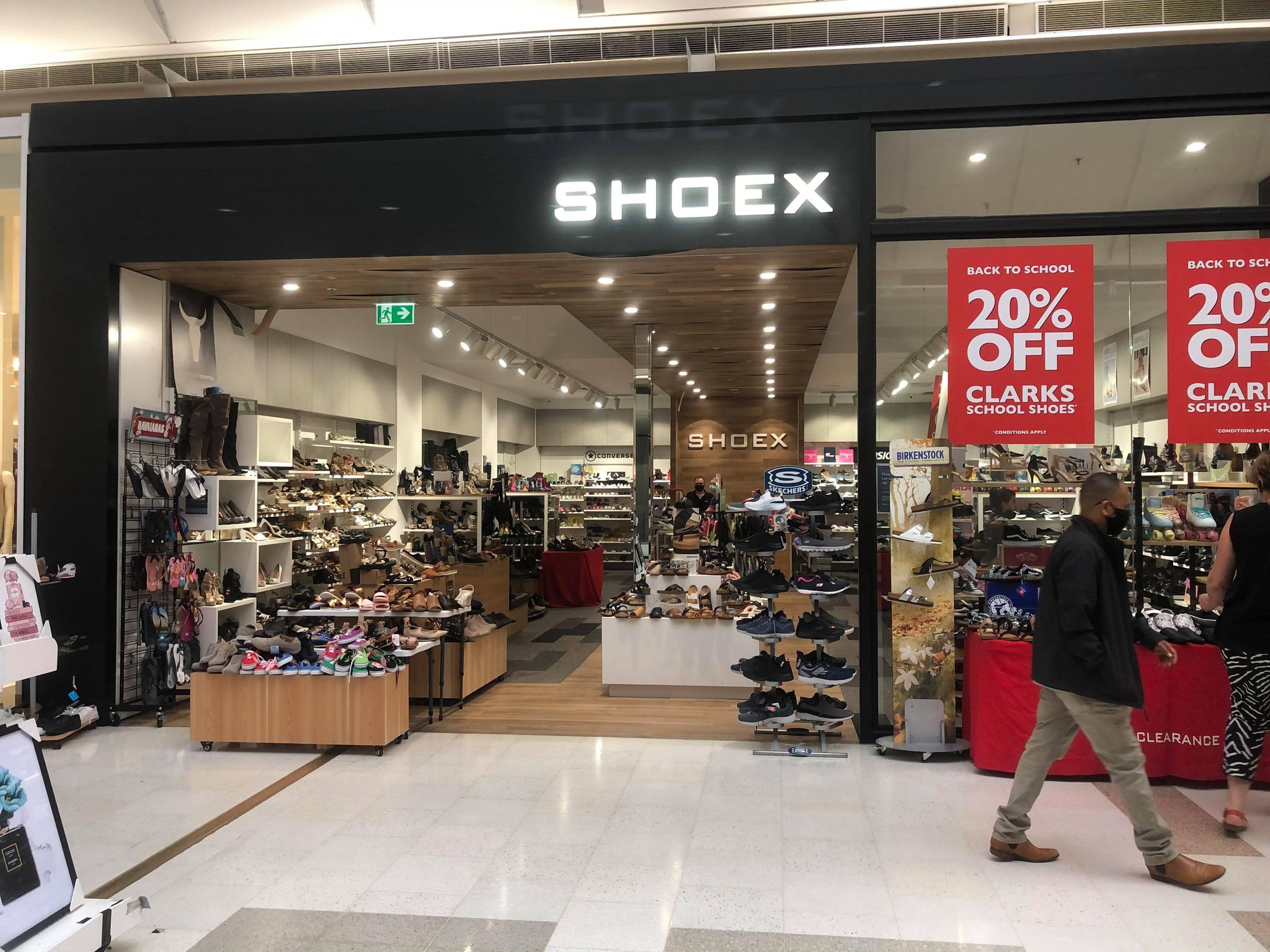 This is a shoe store. Also known as Sesto Shoex this store sells lots of brands like Skechers, Asics, Teva, Cabello, Ziera, Converse, Vans, Dr Martins, Verali, Frankie 4, Step On Air, Timberland, Birkenstock, Saltwater Sandals, Surefit, Clarks, Gumboots, Ugg, Moccasin and Archline.
Skechers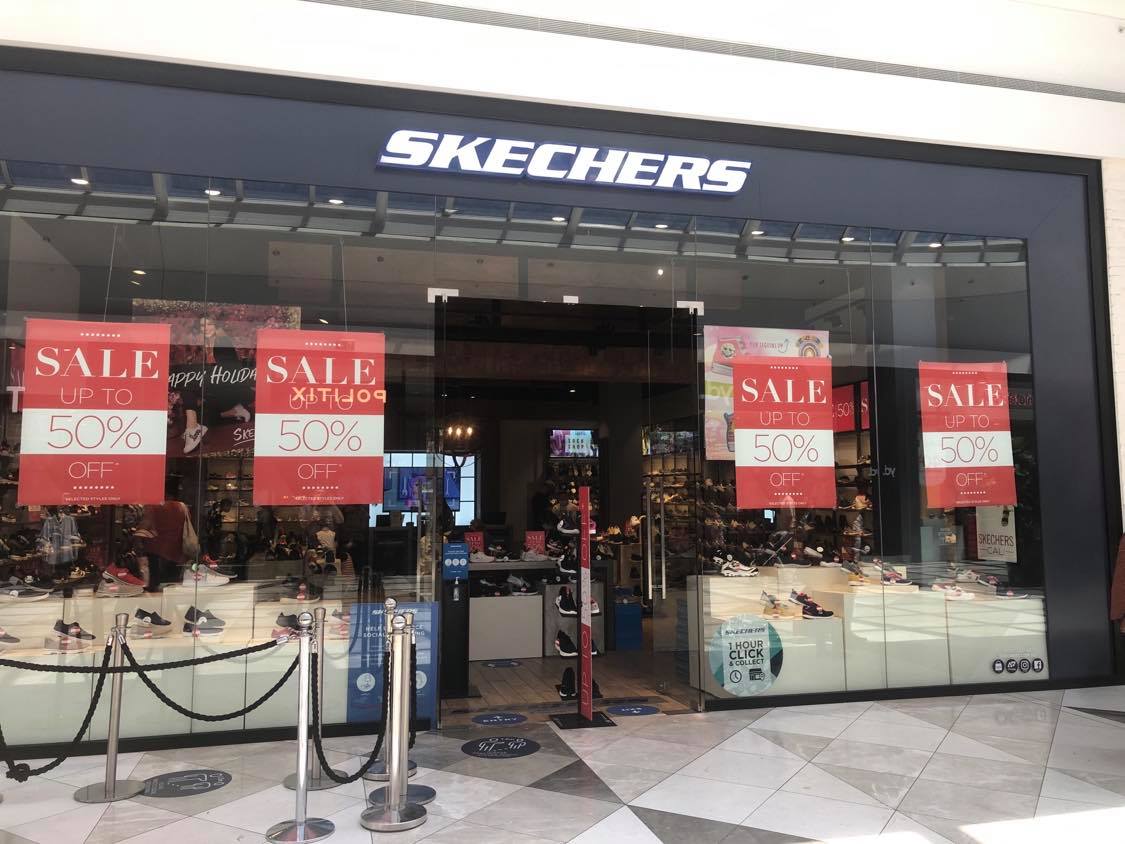 Another shoe shop! This sells only Skechers shoes.
Smart Phone Repairs

A place to get your smartphone repaired.
Smiggle

A popular place to get stationery and accessories for your kids.
Smokemart & Giftbox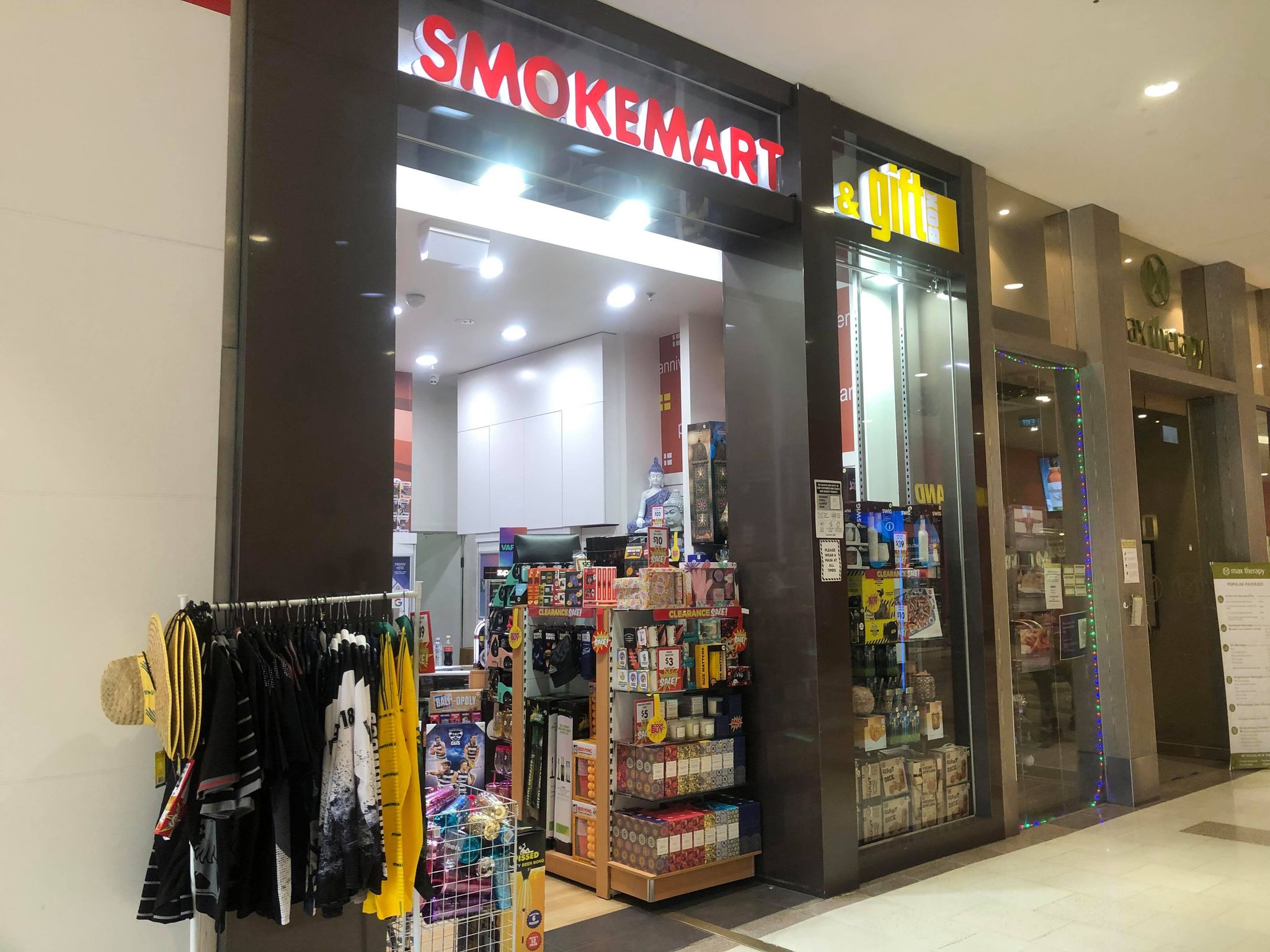 Cigarettes and novelty gifts, a bit like what you'd get at What's New years ago.
Soul Origin

The salads at Soul Origin are seriously good. Check them out!
Sox on the Move

A store that mostly sells socks, it also sells hats and other accessories such as masks.
Specsavers

Specsavers is a cheap glasses store.
Spendless Shoes

This is a cheap shoe store.
Sportsco

Sports Co is a sporting goods store.
Sportsgirl

Sportsgirl is a well-known women's clothing brand.
Spud Bar

Spud Bar is interesting, you can get all kinds of interesting toppings added to a baked potato.
Squires Loft CLOSED

Squires Loft is a great chain of steak restaurants. It has been closed during COVID. Hopefully, it returns one day.
Strandbags

Strandbags sells handbags and luggage.
Street Machine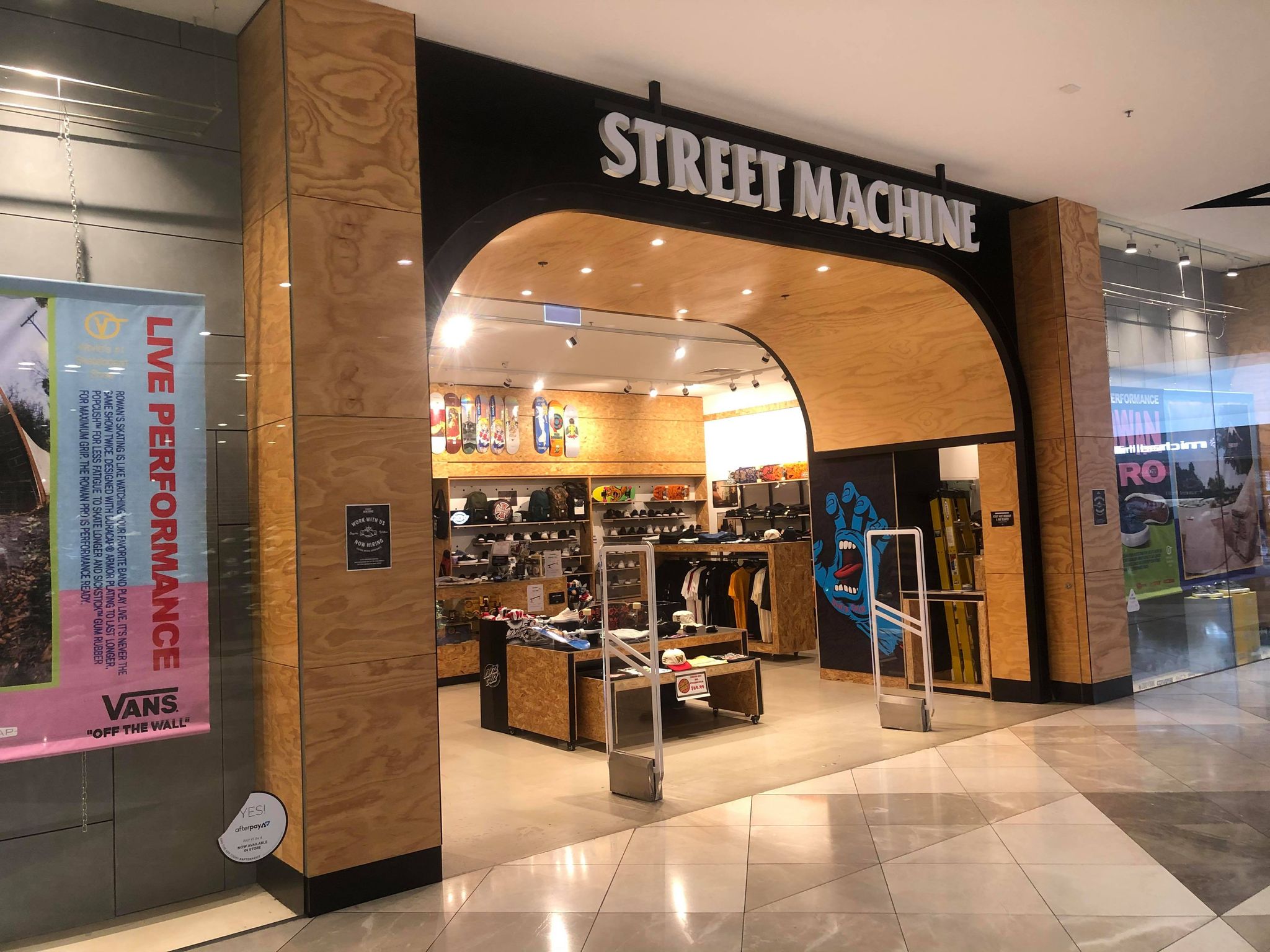 Street Machine is a skate shop.
Subaru

There is both a Subaru dealer inside the shopping centre and also a service centre inside the Heaths Road car park.

This is the Subaru Service Centre.
Subway

The classic sandwich chain, Subway is in the food court near the Urban Diner next to the indoor KFC.
Sunglass Hut

A shop that sells sunglasses.
Sunline Clothing Alterations
I think this has either moved or closed down.
Sunshine Charcoal Chicken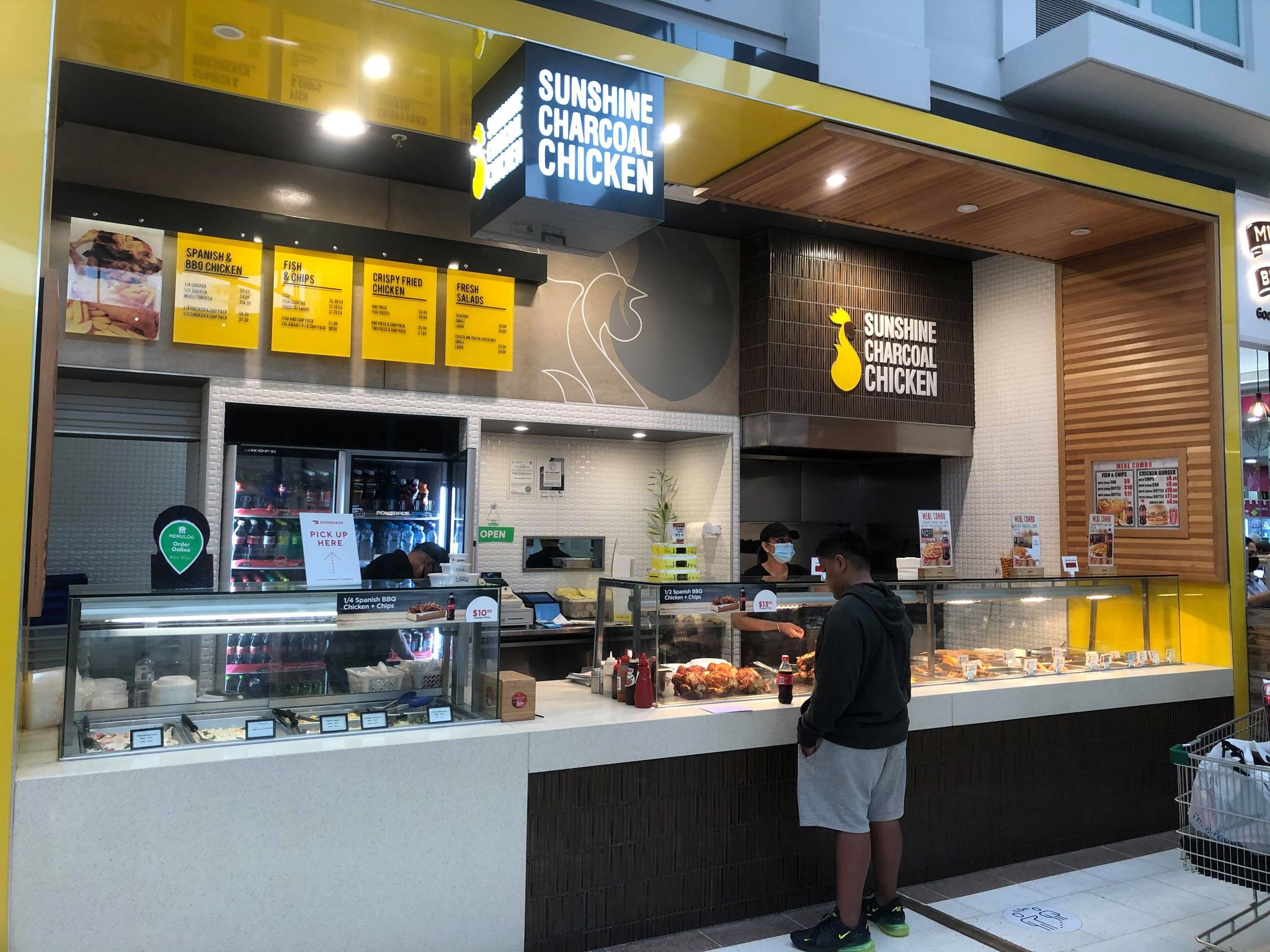 Classic Australian style chicken and chips. This is located in the food court at the Big W end.
Super Cheap Auto
Massive car accessories store on Derrimut road.
Supre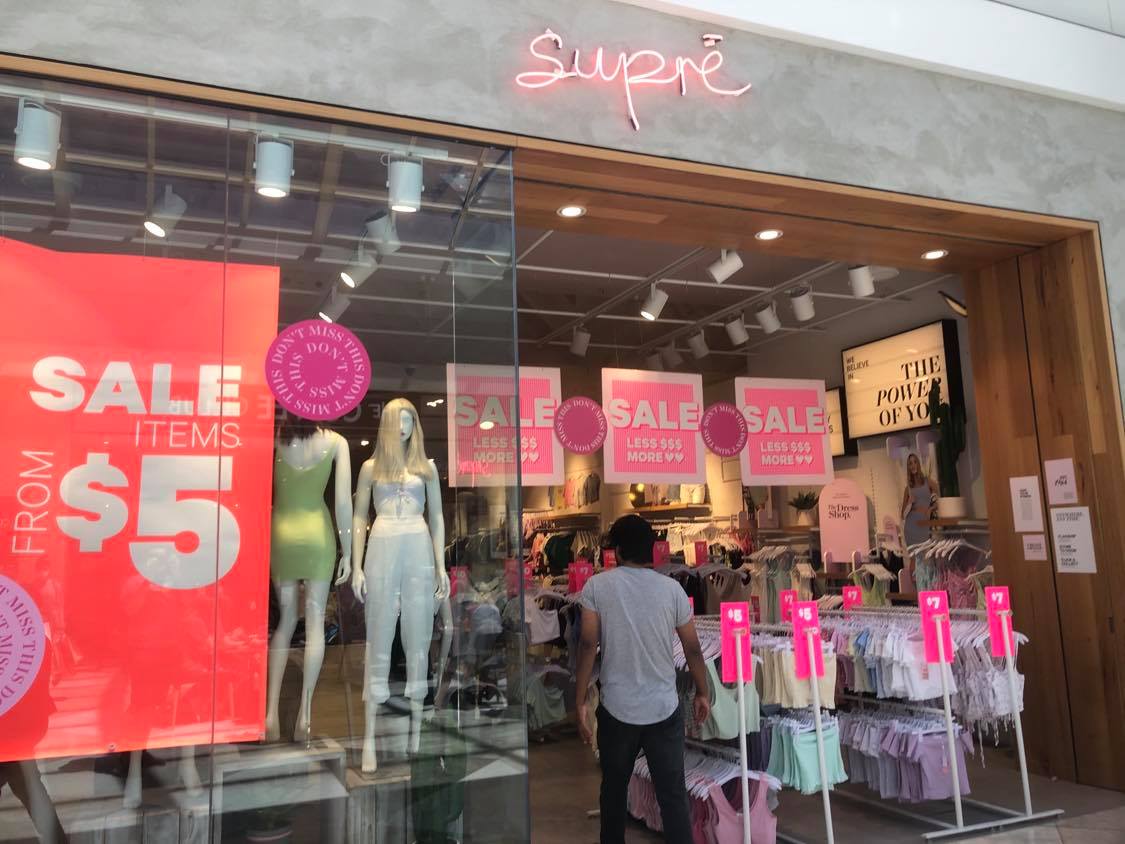 Supre sells very cheap womens clothes and is particularly popular with younger crowds.
Sushi Hub

This is one of the few food spots between Myer and Target.
Sushi Sushi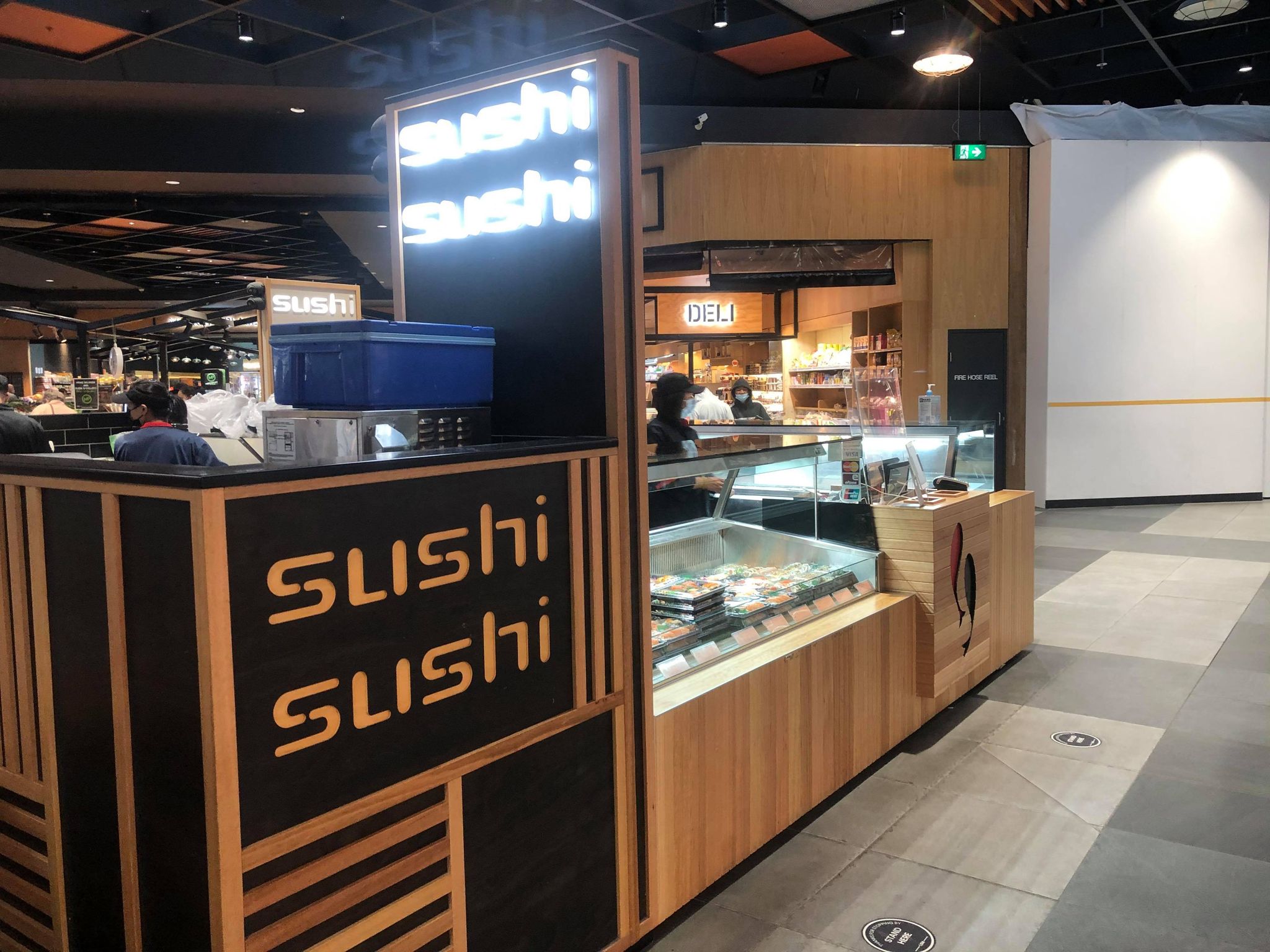 There are two Sushi Sushi stores at Pacific Werribee, this one is near Woolworths and is a kiosk.
Sushi Sushi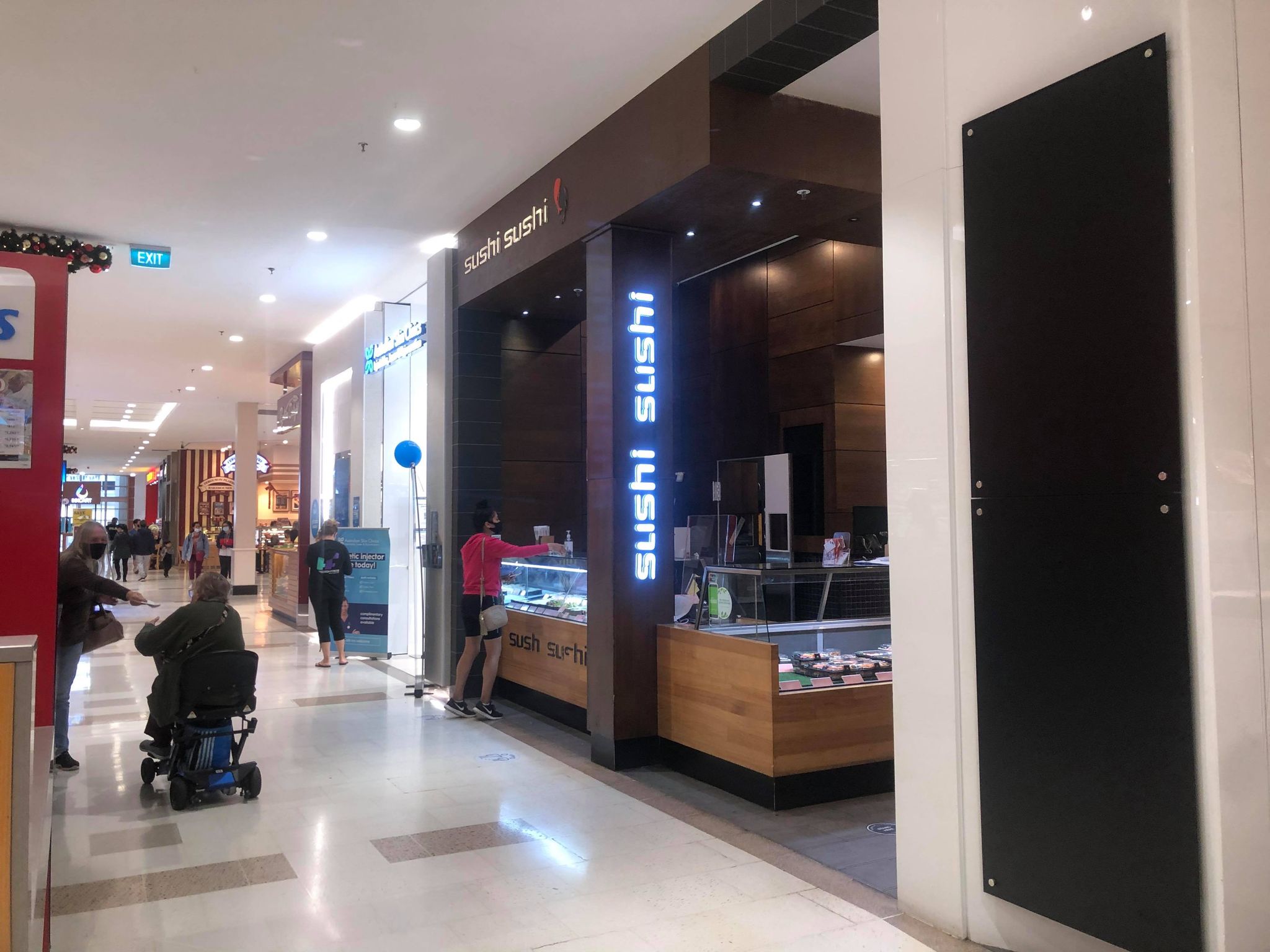 The other Sushi Sushi is a proper store located opposite Coles, this also has some seating.
Sussan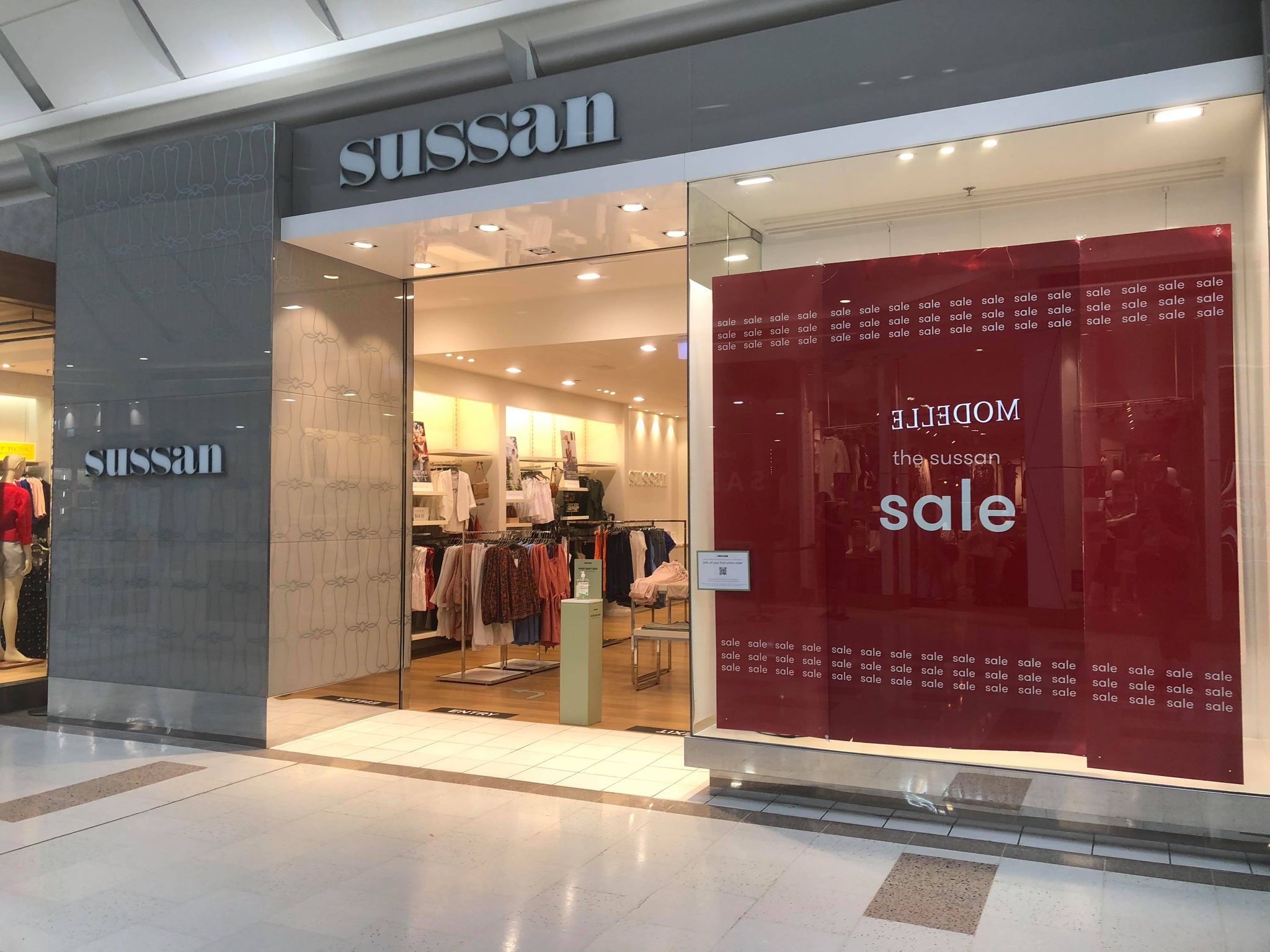 This goes with that at Sussan.
Suzanne Grae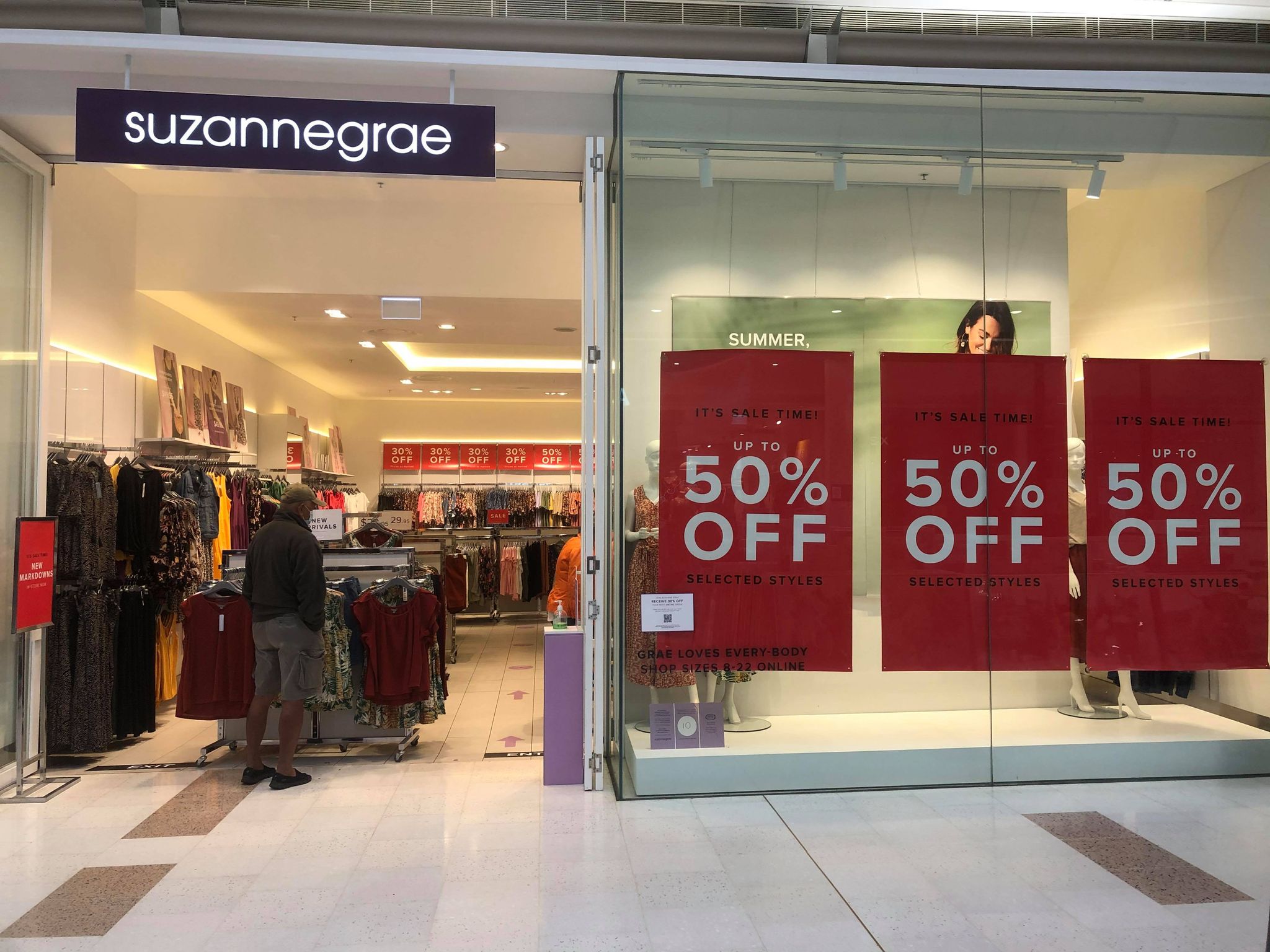 Swarovski

Sweetbox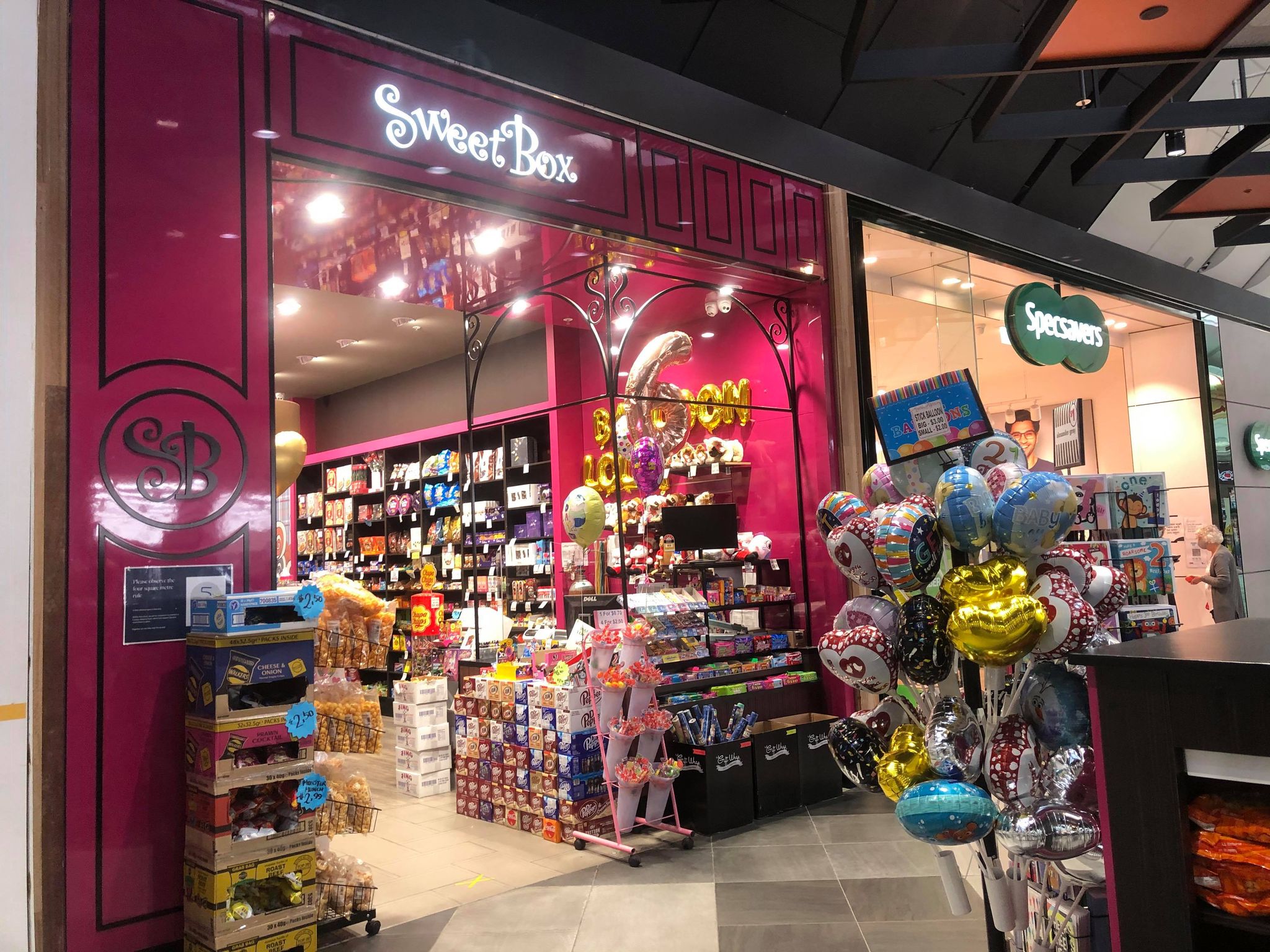 Sweet Box is a great place to find imported lollies and confectionery from the USA, England and probably some other places too.
T2

Get all your tea-related needs at T2.
Target

The old Target in Hoppers Crossing near the train station eventually relocated to Pacific Werribee. Its old space is now occupied by a Coles.
Tarocash

Telechoice
Telstra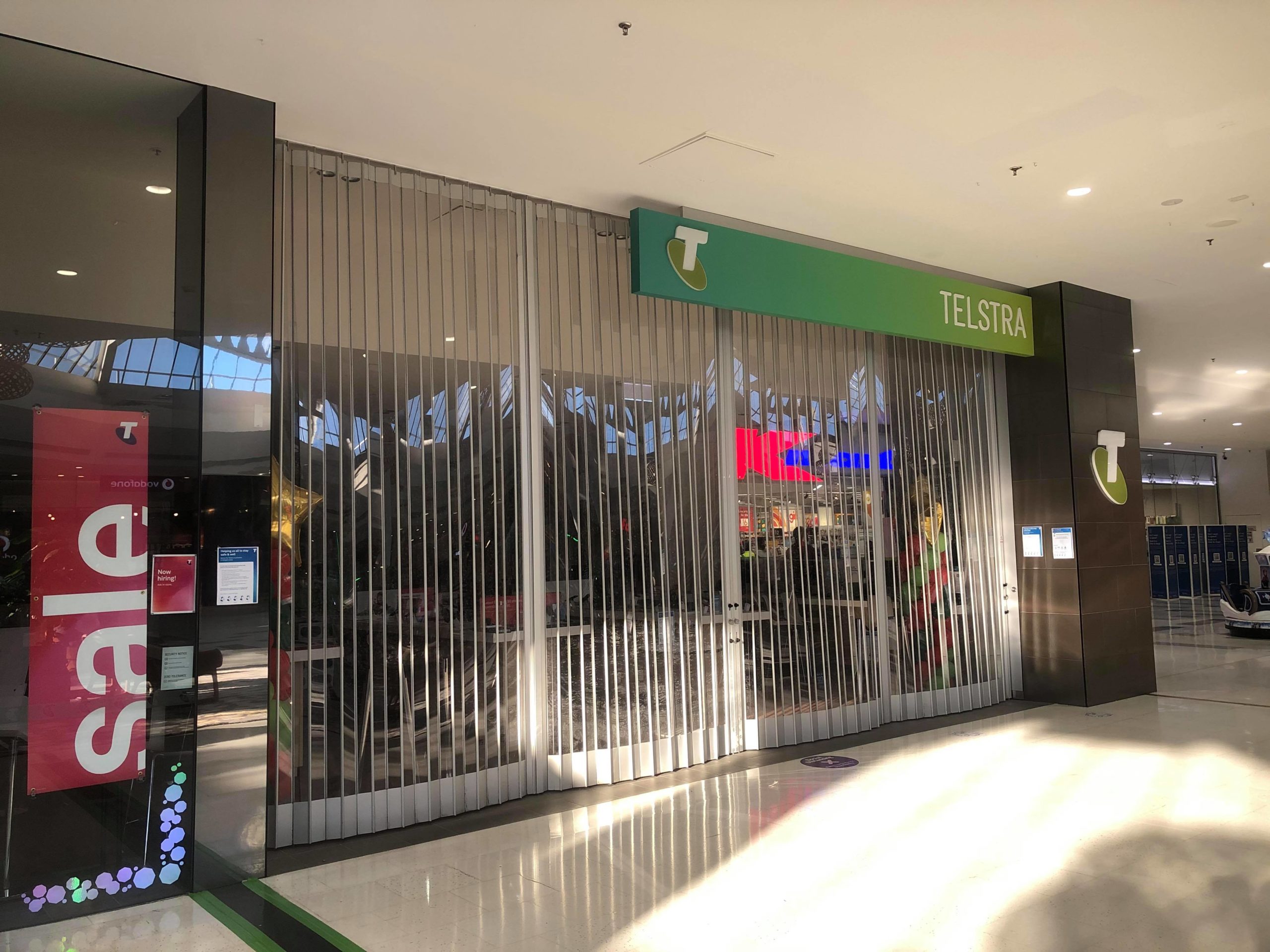 Like Optus and Vodaphone, here's where you go to get your phone plans on the Telstra Network. I took this photo in the evening, some stores are not open late.
That's So Fetch

This is a women's clothing store, the name is probably a reference to the film "Mean Girls".
The AFL Store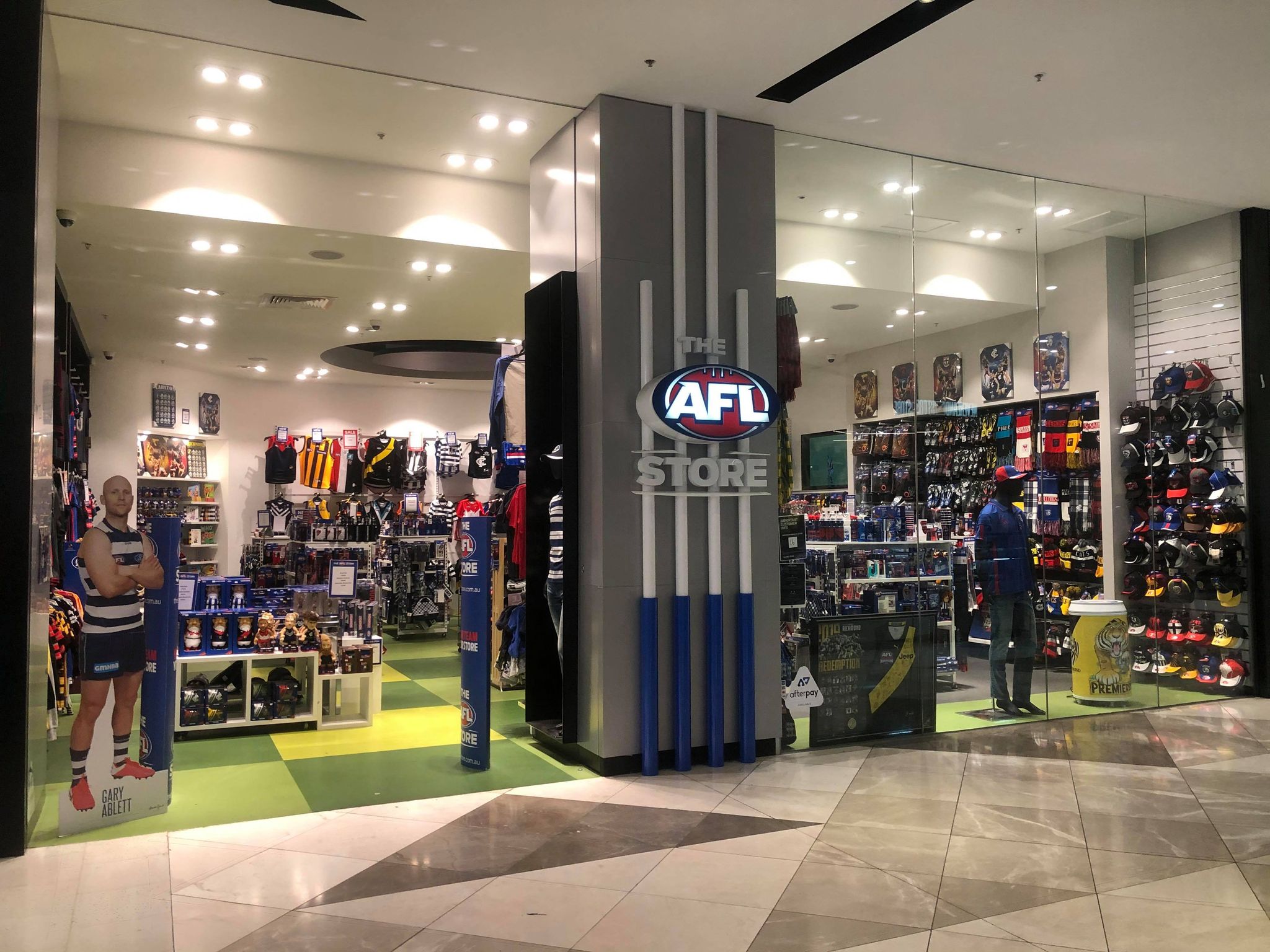 If you follow AFL Football, you can get all kinds of merchandise for your favourite footy team here.
The Athlete's Foot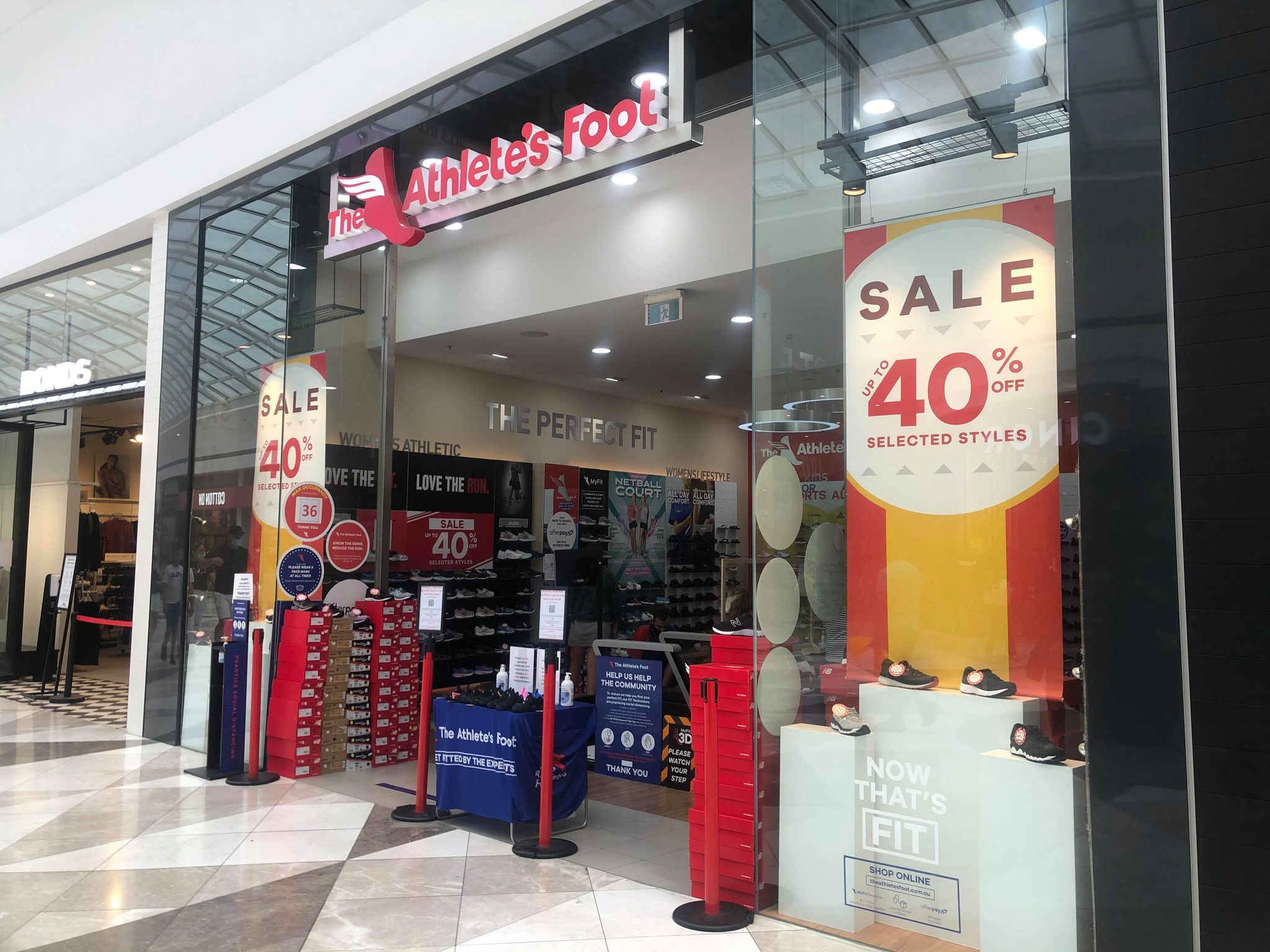 A shoe store for those who like to run or play sports.
The Body Shop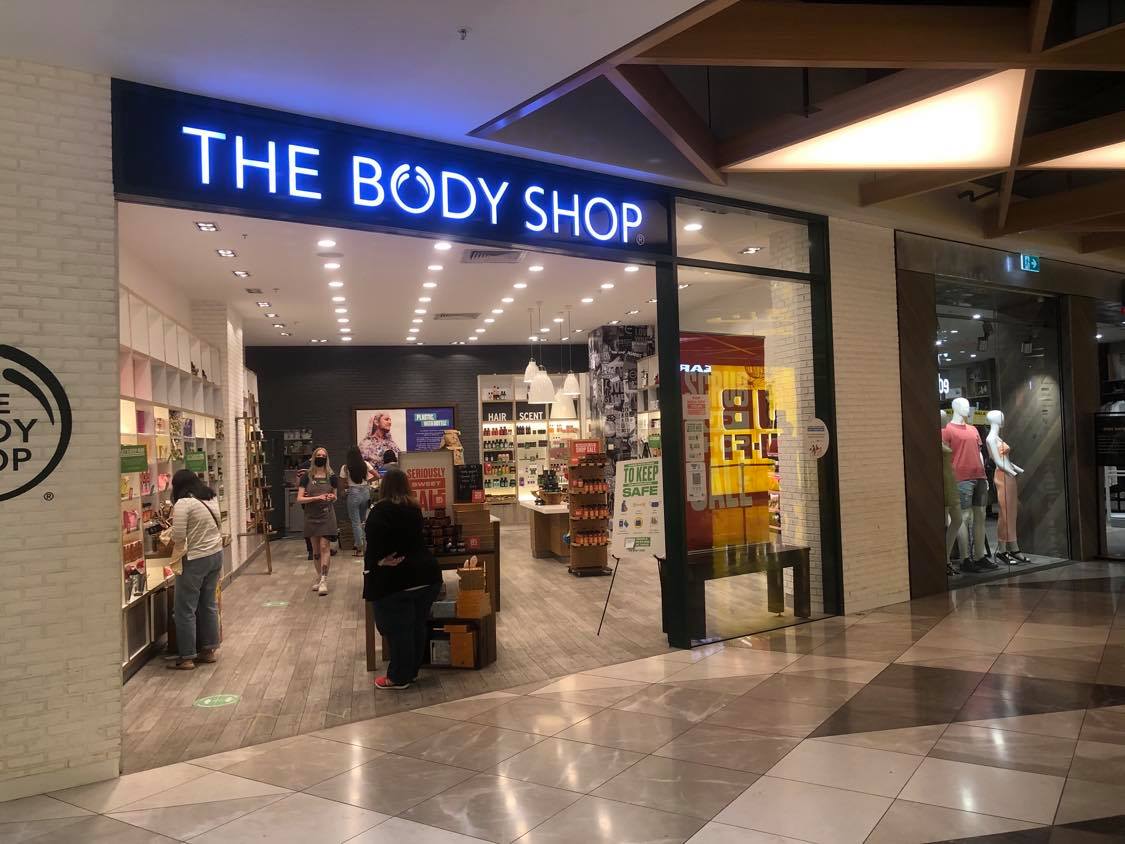 Opposite JB Hifi, the body shop has everything a girl needs to relax.
The Coffee Club
The Groove Train 

The Lounge Beauty and Brow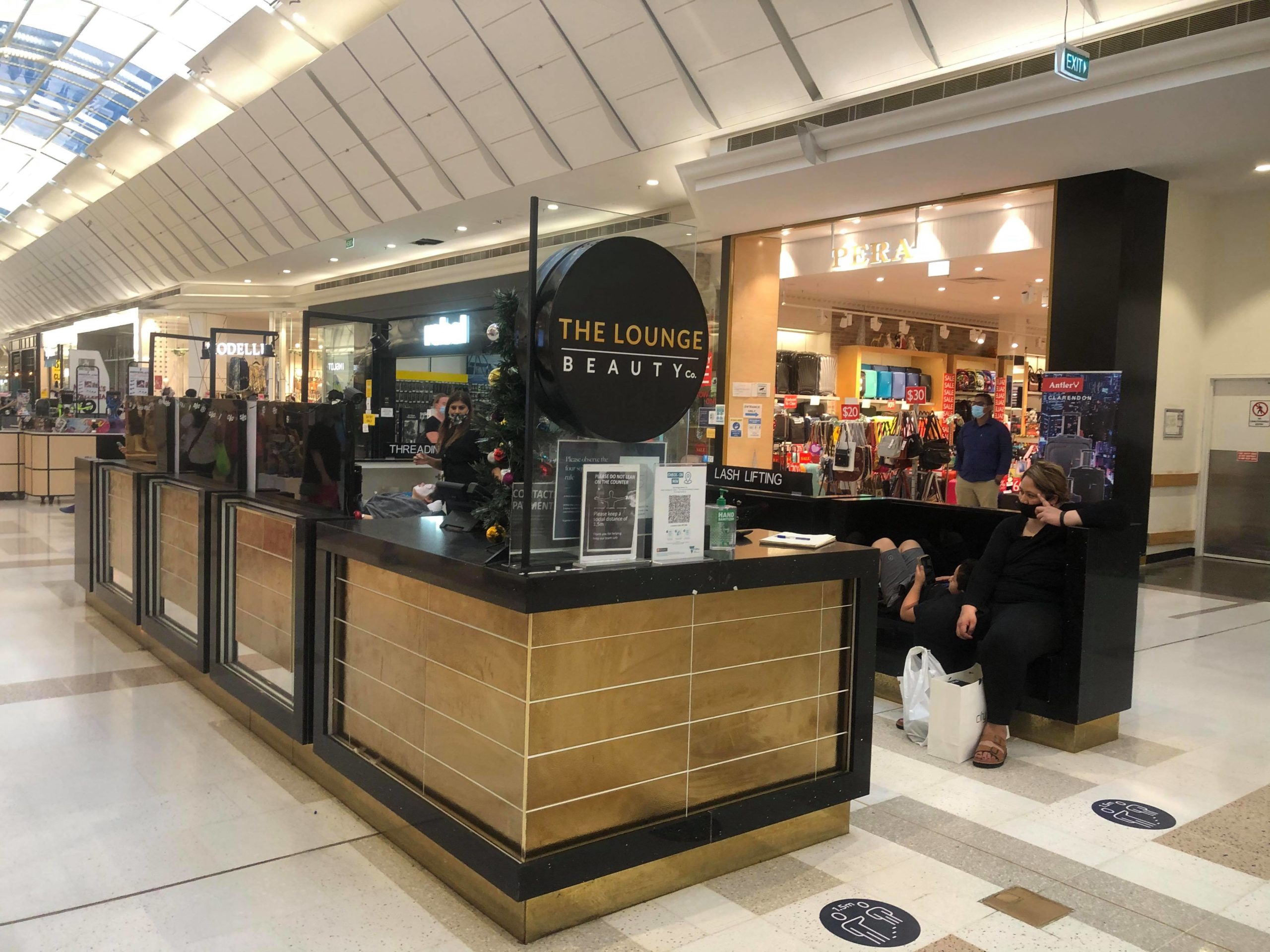 The Pancake Parlour

The Pancake Parlour has a huge variety of sweet and savoury pancakes. The Werribee store usually doesn't close until midnight so you shouldn't have trouble getting a late-night pancake fix.
The Plaza Tavern

The Reject Shop

The Reject Shop is a discount variety store with a great range of things to buy for good prices.
The Sporting Globe
The Sporting Globe is a great place to grab a beer or a pub meal and watch the sports on the screens. There's a rooftop dining area that's quite good as well.
The Trybe

The Trybe is a children's footwear retailer. They sell all the good brands like Converse, Nike, Vans and more.
Therapure Massage Therapy

One of the many massage parlours at Pacific Werribee
Timezone 

Timezone and laser tag is a great addition to the entertainment area which also includes the Village Cinemas. This is roughly above Myer.
TK Maxx

In the old Toys R Us location, TK Maxx has been a very welcome replacement by many shoppers. TK Maxx is a cheap department store where everything is on clearance including major brands. It is very new to Australia.
Toyworld Central

Toyworld Central appears to have really flourished since Toys R Us closed down. They even had a temporary store filling the space it once held before TK Maxx opened. This toy shop is great as their clearance prices are great. They also have some of the harder-to-find LEGO sets and other obscure toys you won't find at Kmart, Target or Big W.
Travel Money Oz
Foreign currency exchange kiosk.
Travelex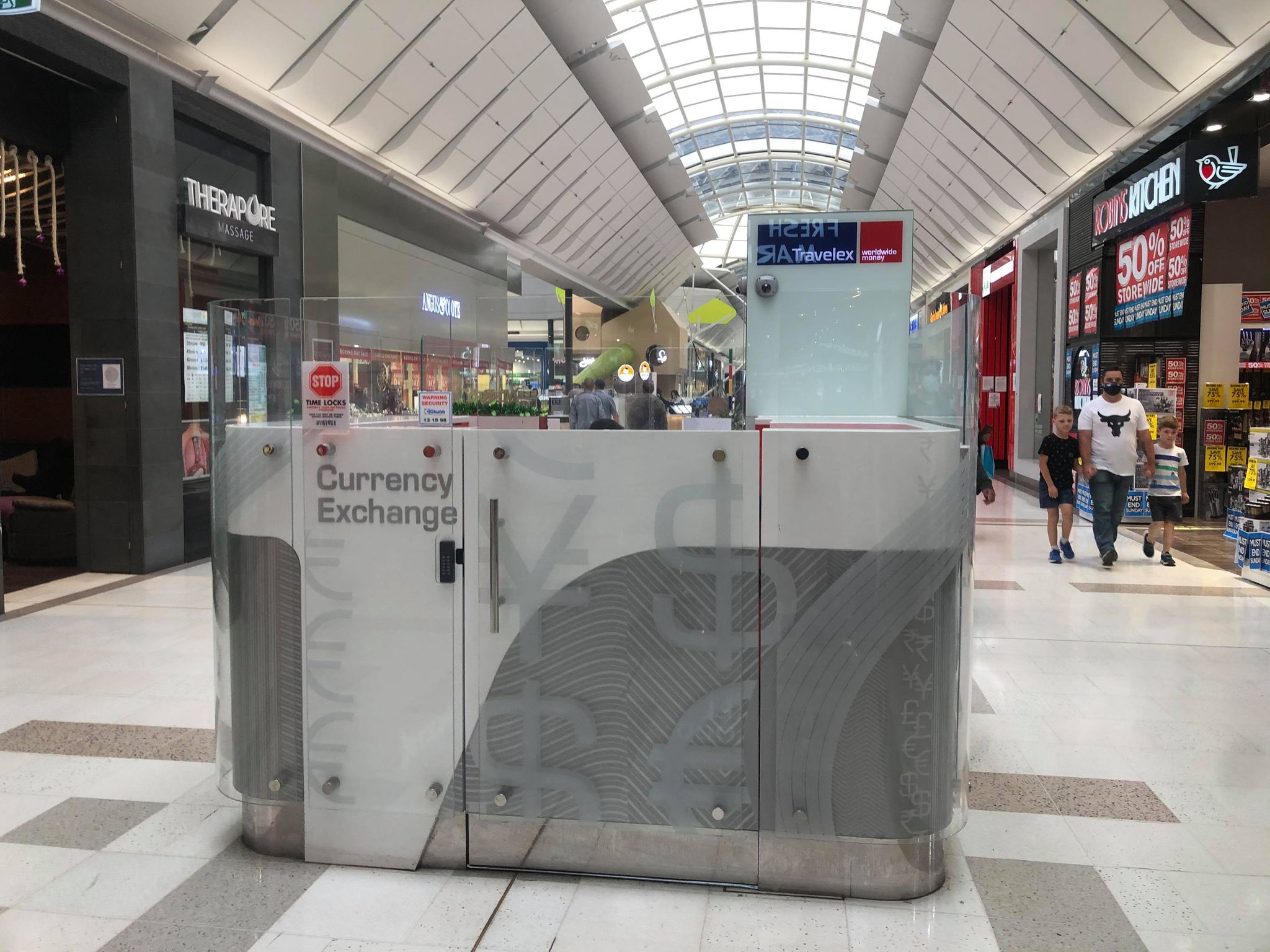 Travelex is a foreign currency exchange Kiosk, you can exchange and buy currency. You can also purchase travel cards here. This is great if you're trying to immigrate to Australia or New Zealand and need to exchange money.
TSG Tobacco Station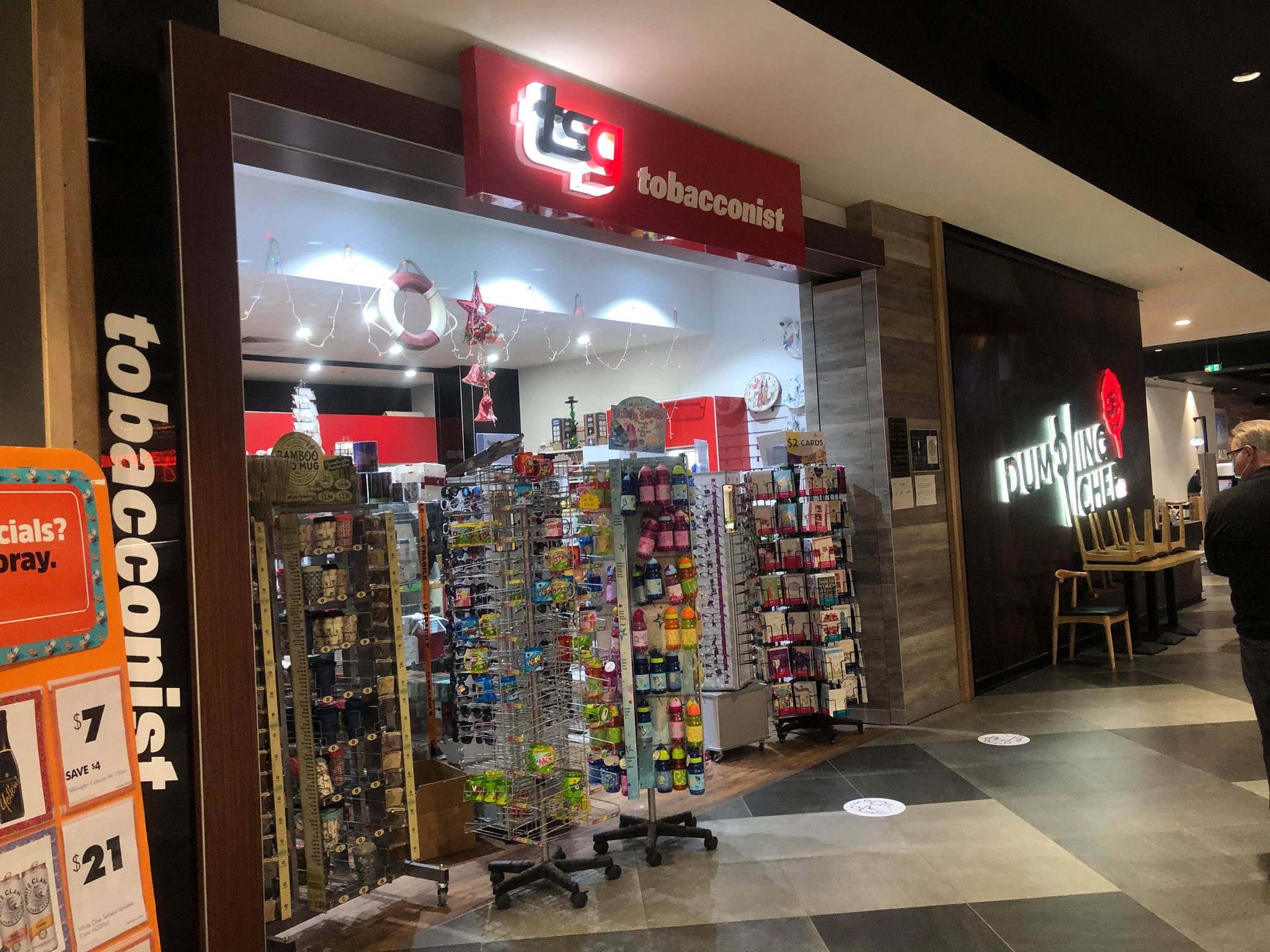 TSG has over 460 stores nation-wide. They sell cigarettes, ashtrays and other smoking essentials and for some reason they also sell a variety of assorted gifts??
Tung Tung Sushi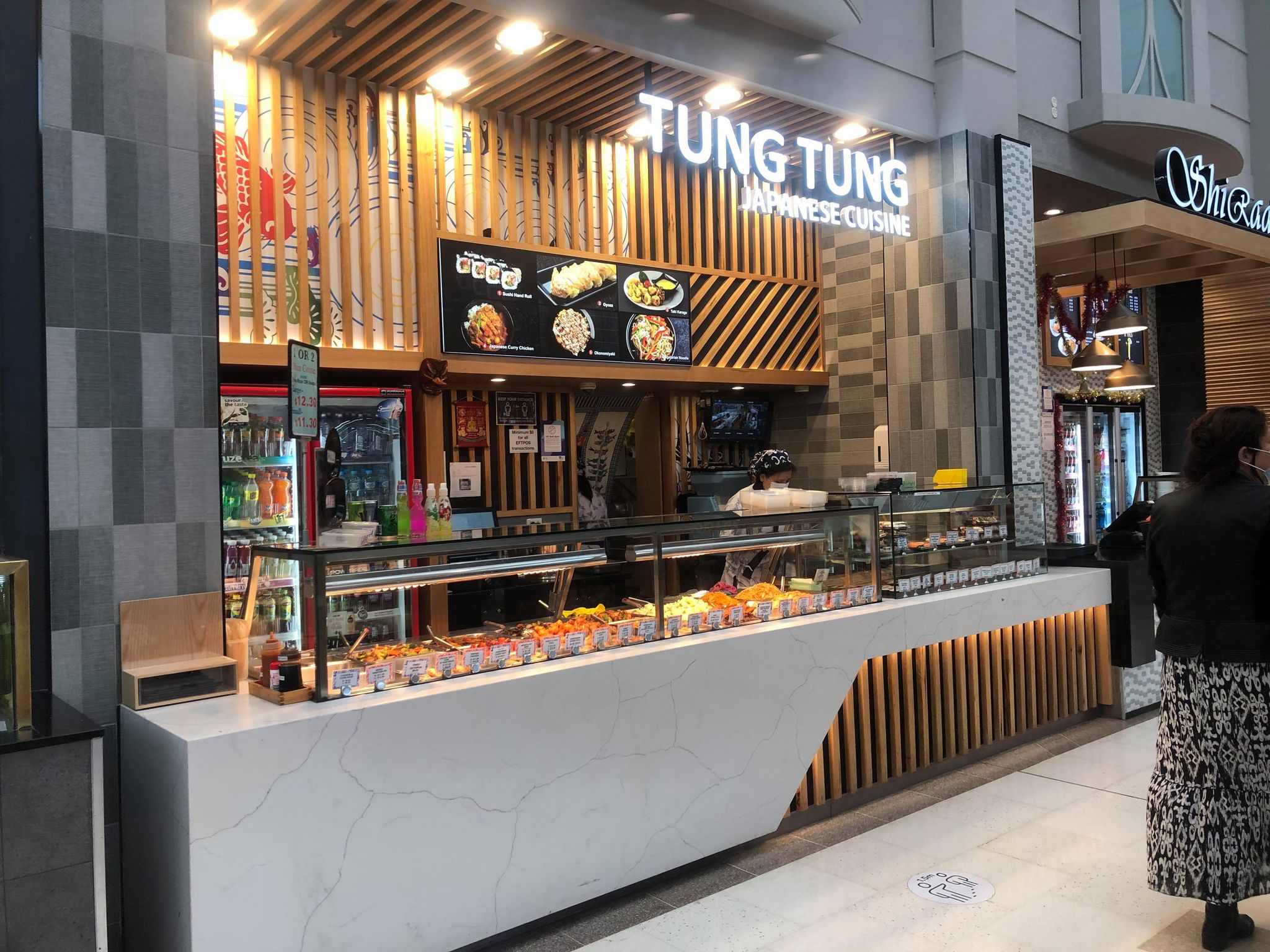 Tung Tung Sushi is a small sushi kiosk. They sell a variety of hand rolls, gyoza and Japanese dishes, it is located in the food court at the Big W end of the shopping centre.
Tutti Frutti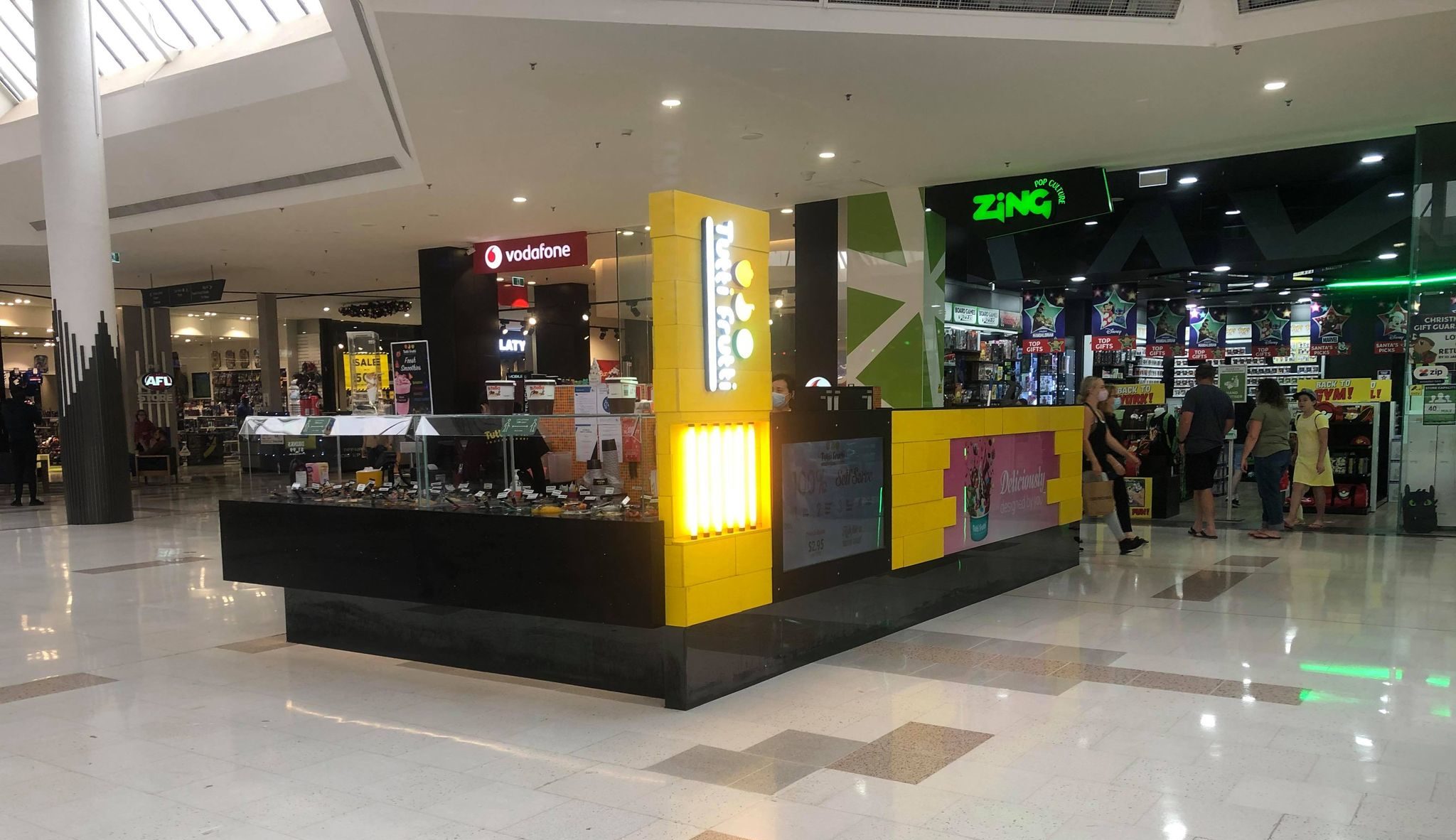 Tutti Frutti is a frozen yogurt shop. They charge by weight. They have a variety of flavours and they usually rotate what flavours and toppings they offer throughout the year.
Typo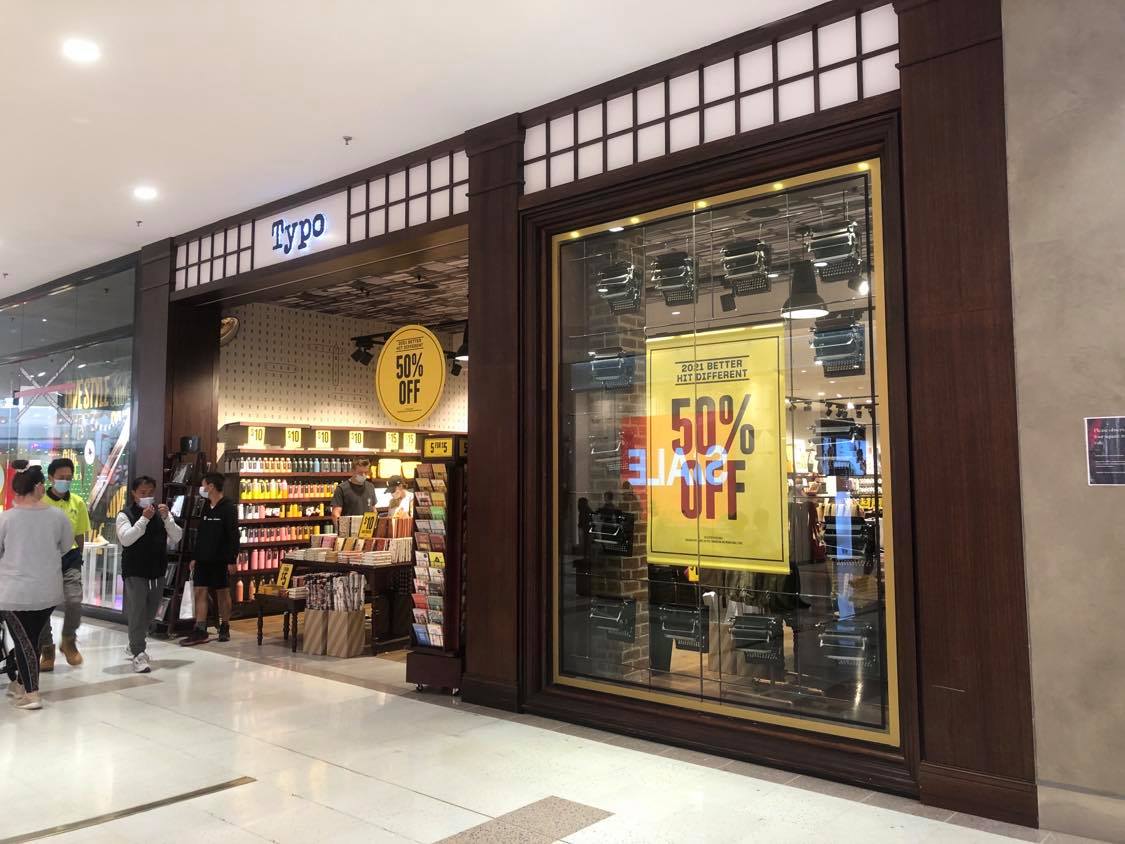 Typo sells quirky stationery, unique gifts, cool homewares and some of the funniest greeting cards around.
Unimoni Currency Exchange and Money Transfer

Another little money exchange kiosk near the banks.
Uniqlo
Uniqlo originated in Japan. They sell men's, women's and children's clothing.  They often have unique licenced clothing collections and are great for winter clothing. Their winter thermals are a winter essential.
Valleygirl

Valley Girl is a popular women's clothing chain across Australia. This is located in the clothing corridor between Myer and Target.
Village Cinemas Gold Class

Things have changed a lot since the old Werribee 10 Cinemas we grew up with here. It's been totally rebuilt as Village Cinemas & Gold Class. The Gold Class movie + dining experience is great. The regular cinema always has the filthiest toilets.
Vodafone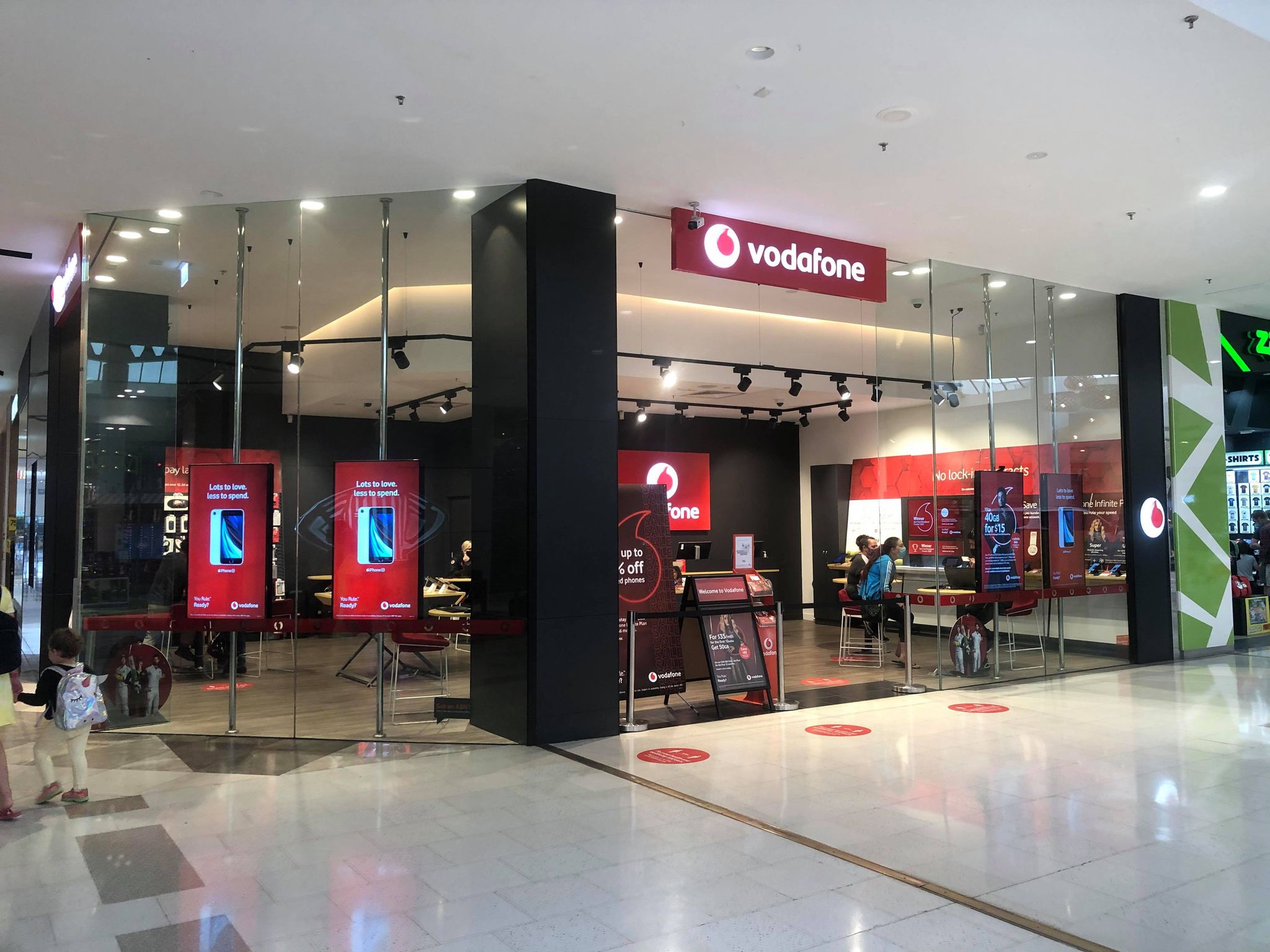 Vodafone is a phone network and NBN provider. They have pretty much every phone brand from Apple to Samsung. They also sell tablets and pre-paid phone plans.
W Lane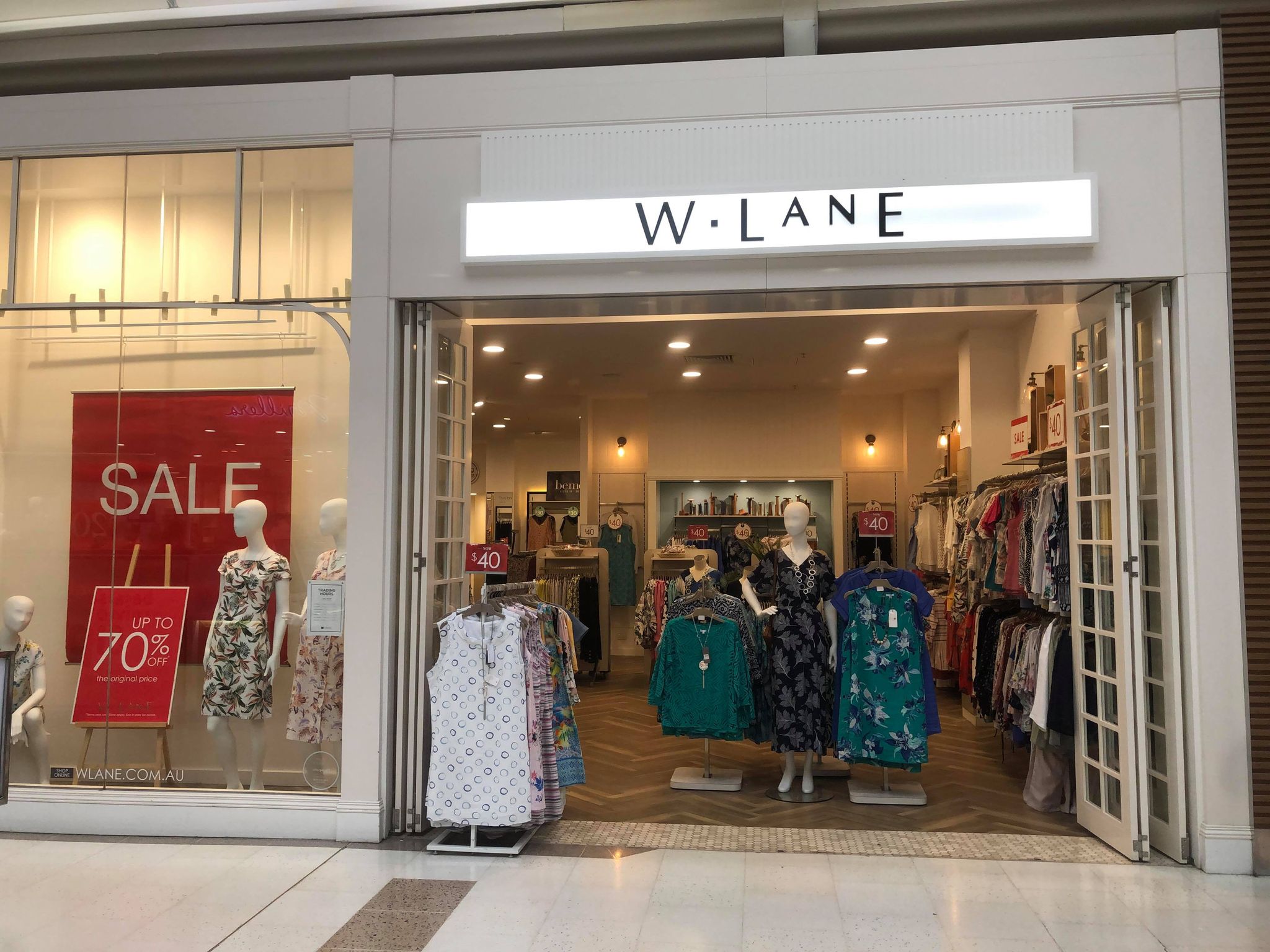 W Lane sells men's,  women's and children's clothing.
Walkers Doughnuts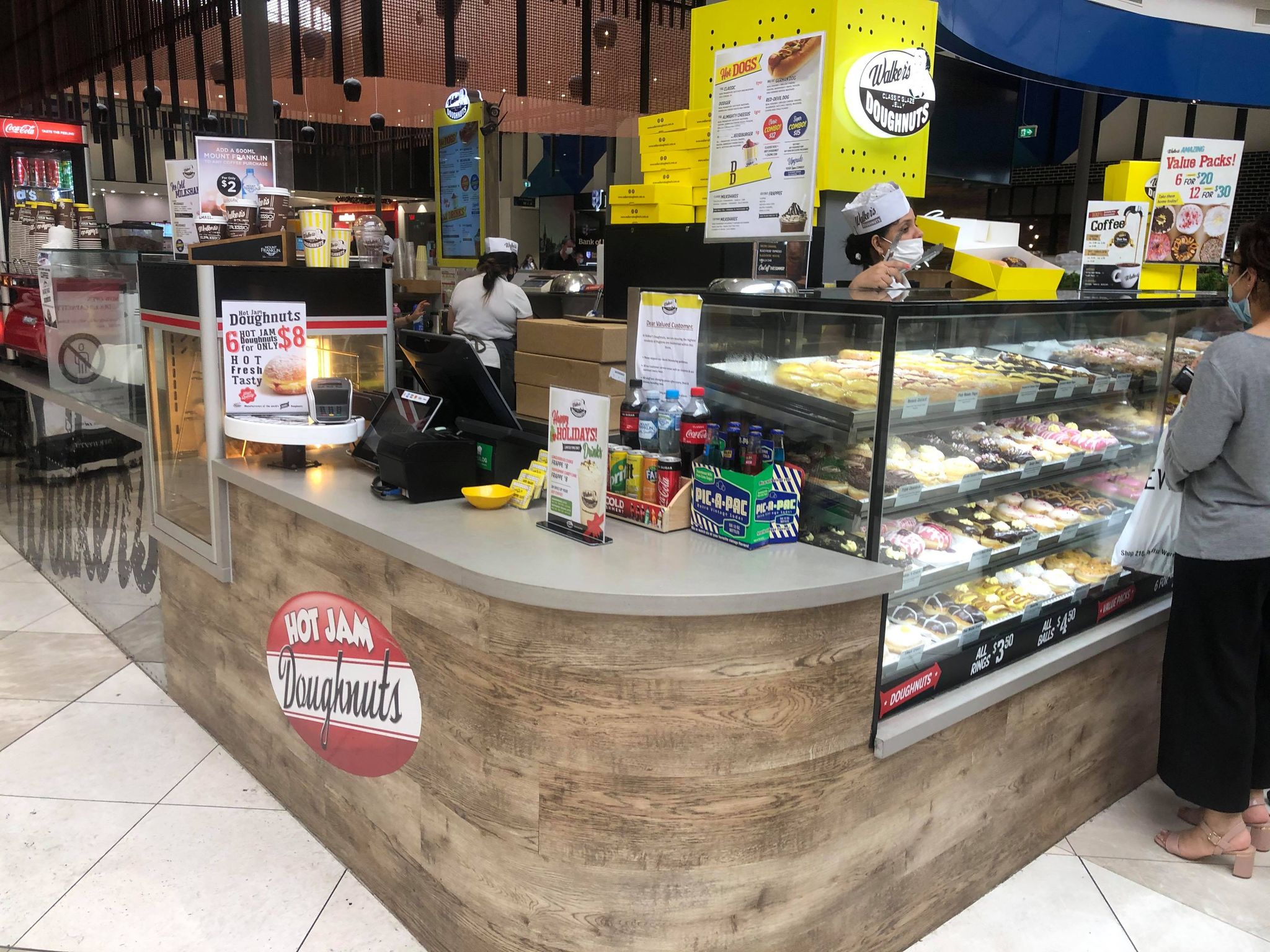 Walkers Doughnuts is located in the food court closest to the Urban Diner. They sell doughnuts, shakes and hot dogs.
Wendy's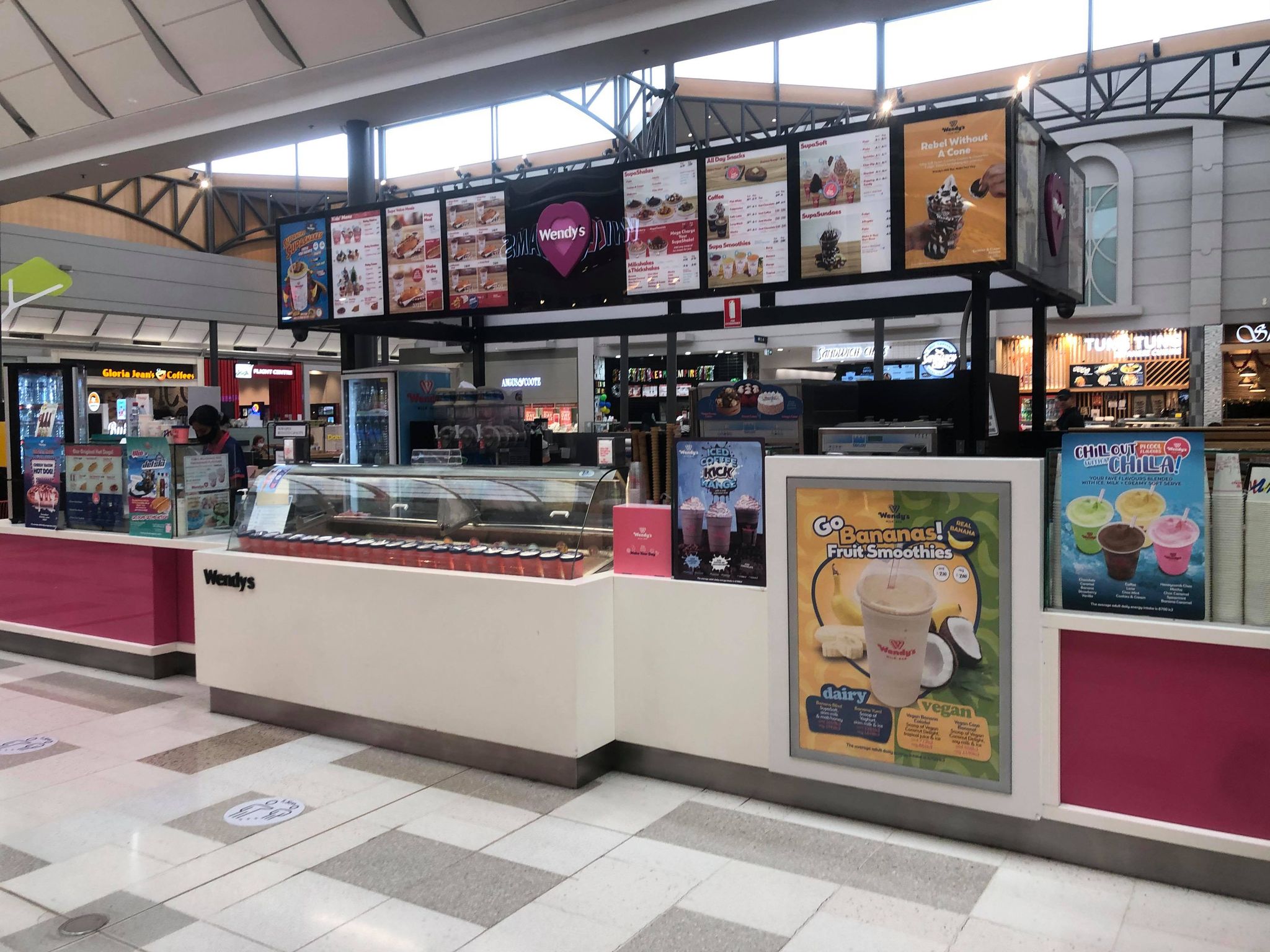 Wendy's is located in the food court closest to Big W. They sell doughnuts, hot dogs, ice cream and shakes.
Westpac

The Hoppers Crossing branch of Westpac is near the Urban Diner's food court and is in the banking precinct.
Williams

Williams is a shoe store and is located opposite the Big W food court and is next to EB Games.
Witchery

Witchery is a women's clothing chain.
Wittner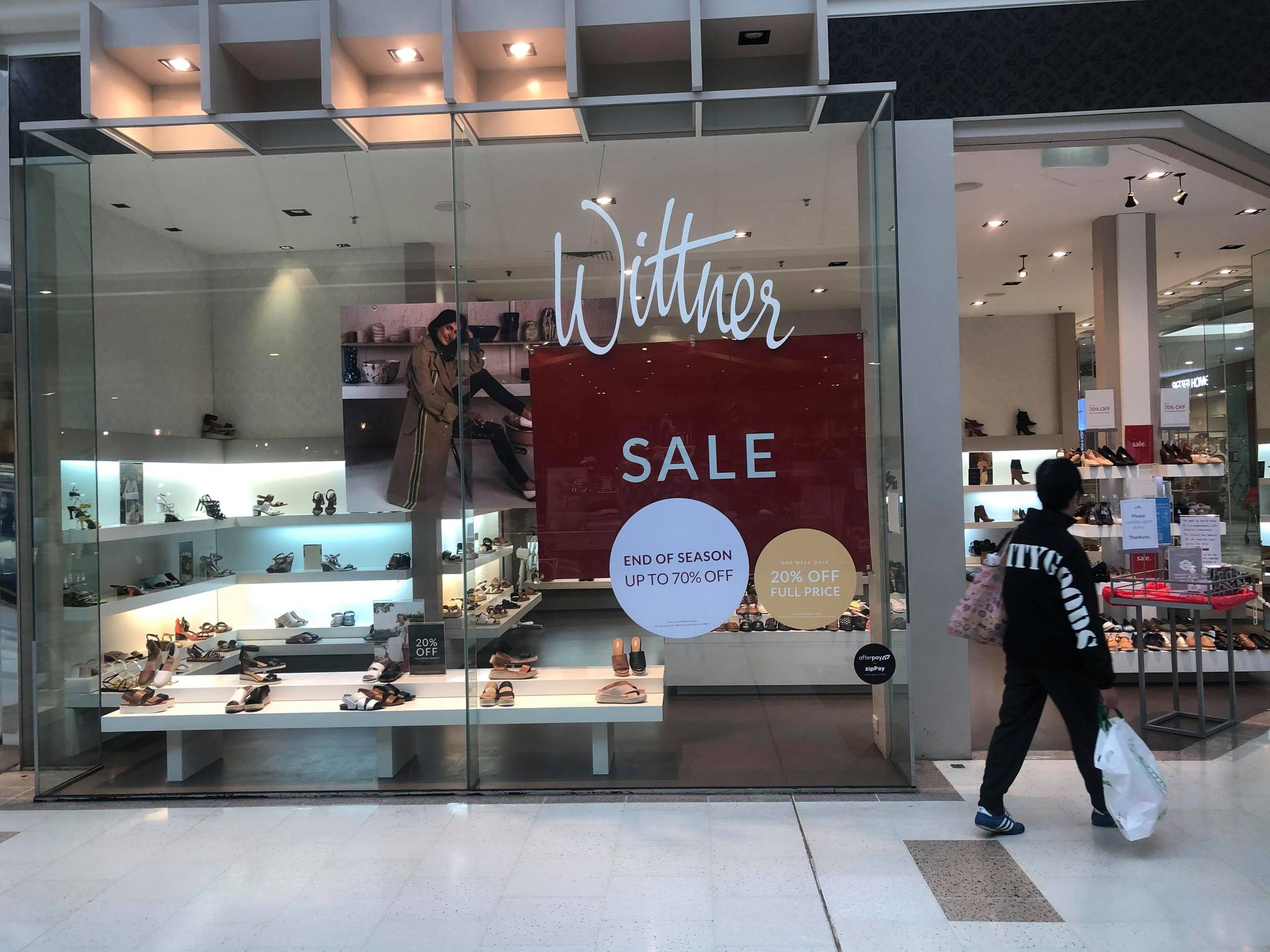 Wittner is an Australian women's footwear retailer. They sell everything from thongs to high heels
Woolworths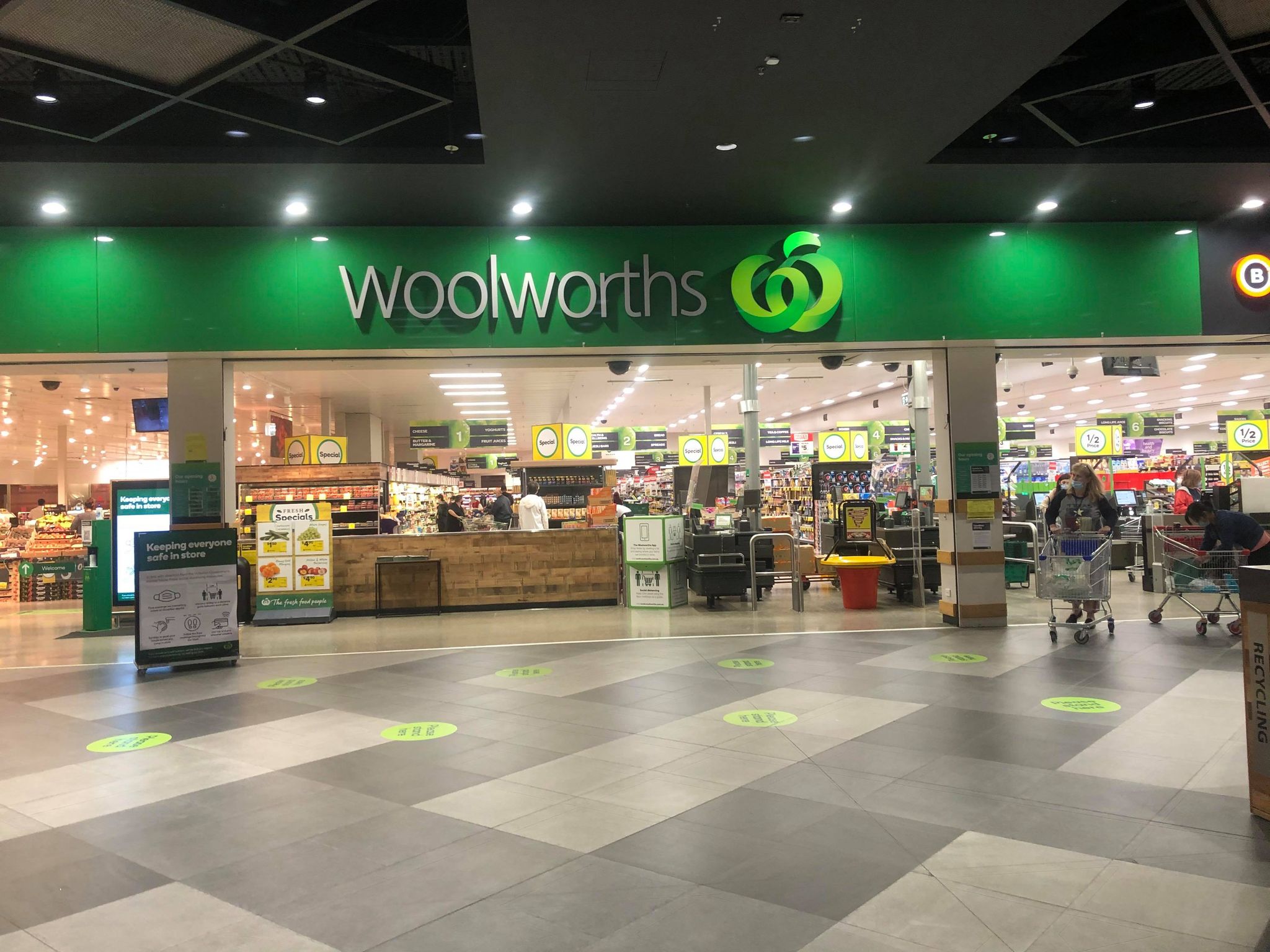 One of the flagship supermarkets at Pacific Werribee. This Woolworths is a marker for reference when navigating and even has its own car park. Aldi is also closeby.
Xpress Cutz & Colour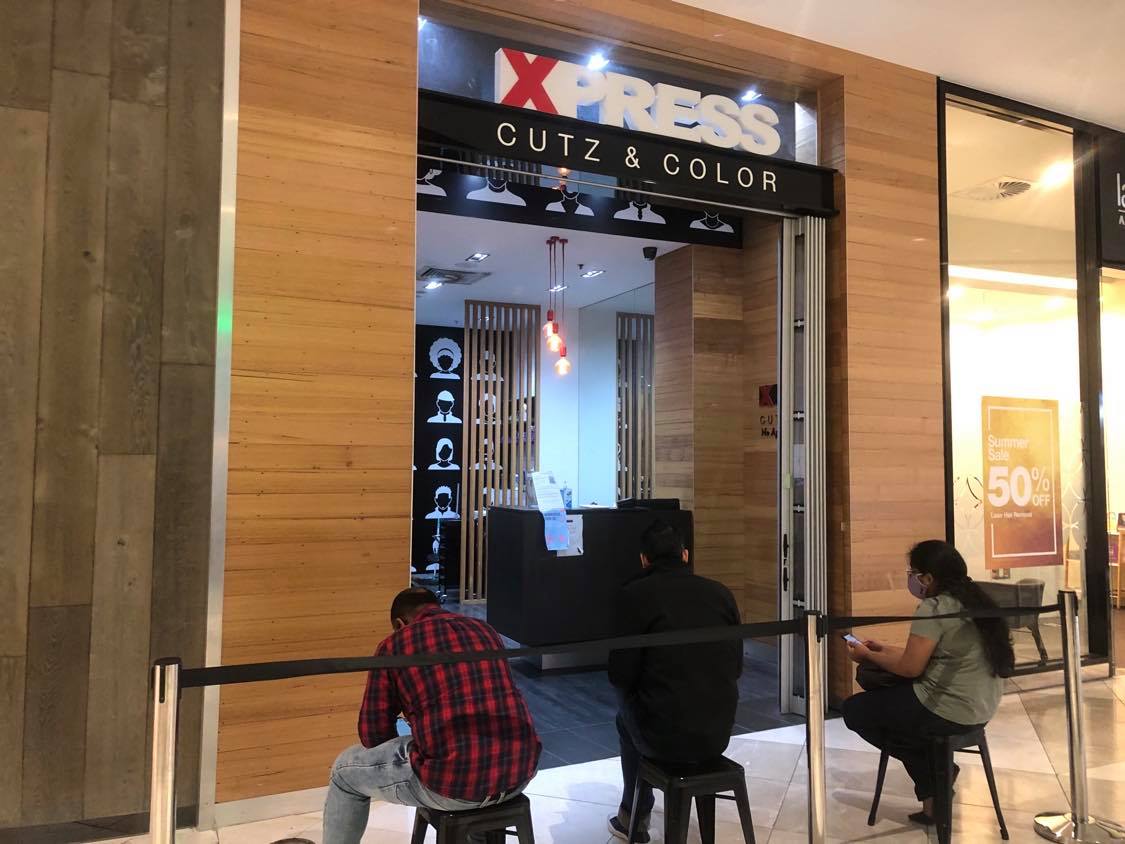 Xpress Cutz & Colour is a hairdresser for men and women.
YD

YD is a menswear store with smart-casual clothes.
Yes Optus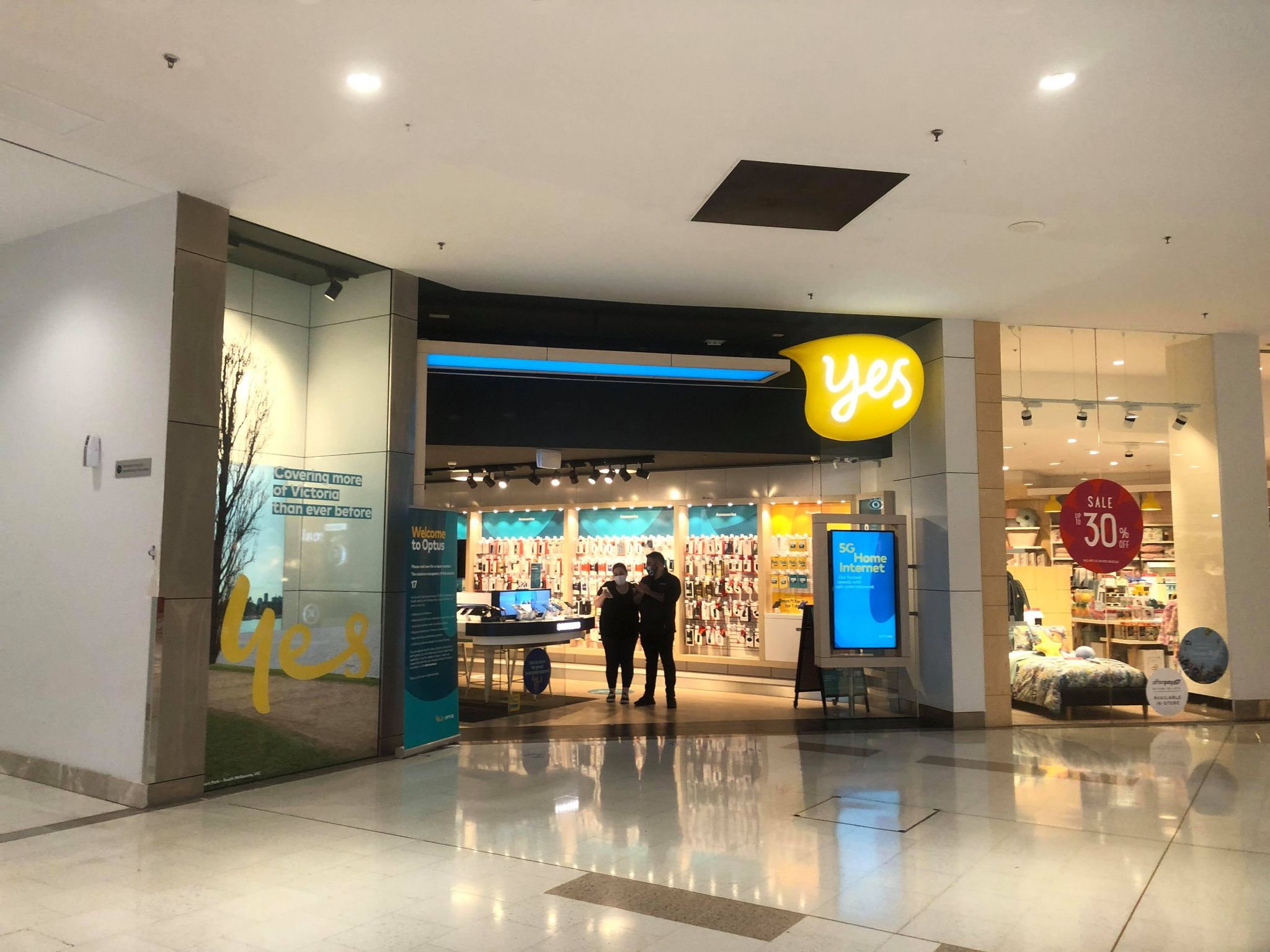 If you want to buy a phone on the Optus network, go to Yes Optus.
Zamel's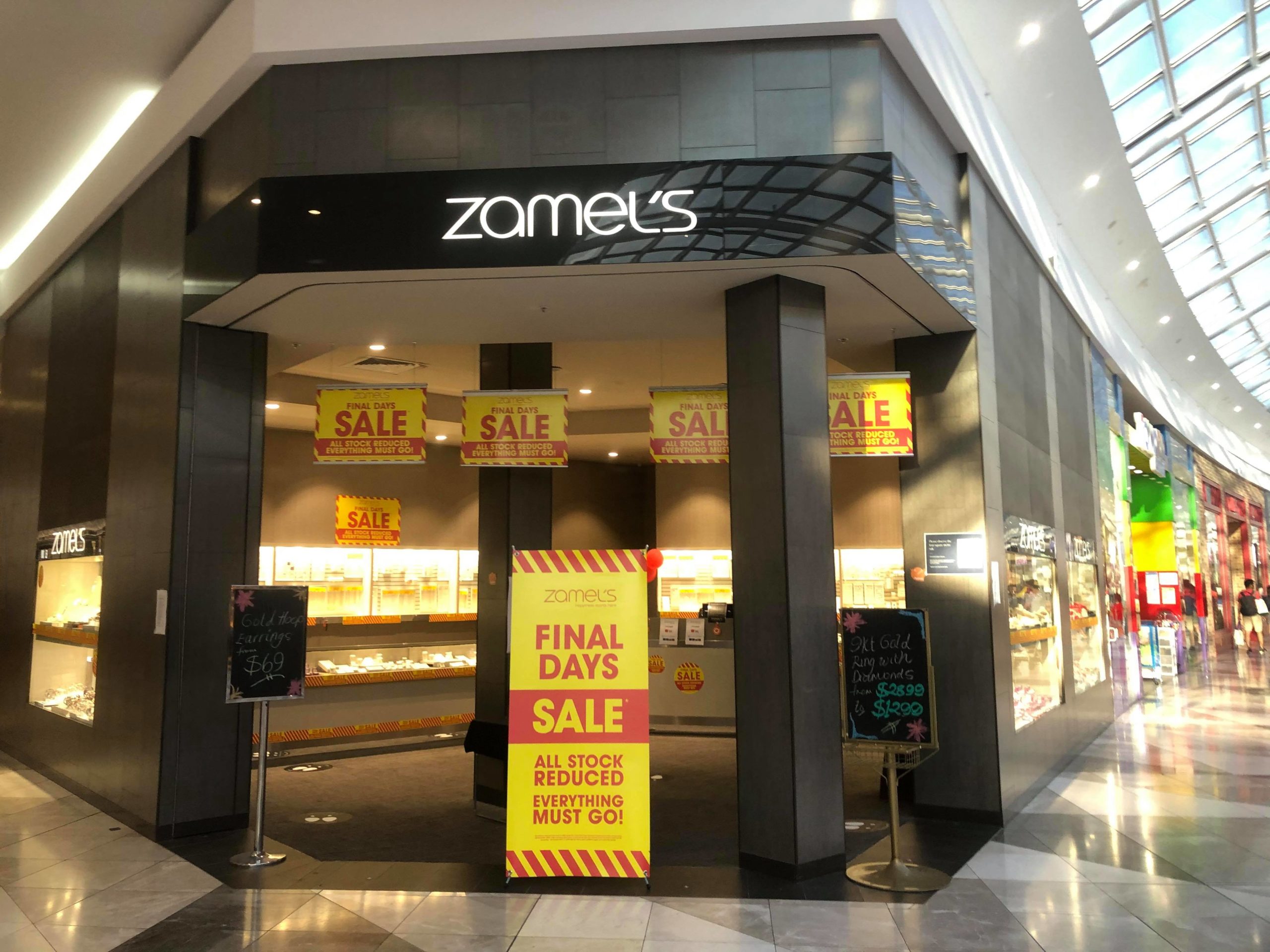 This is another jeweller, it has been here for years but I keep forgetting to take a photo of it!
Zing Pop Culture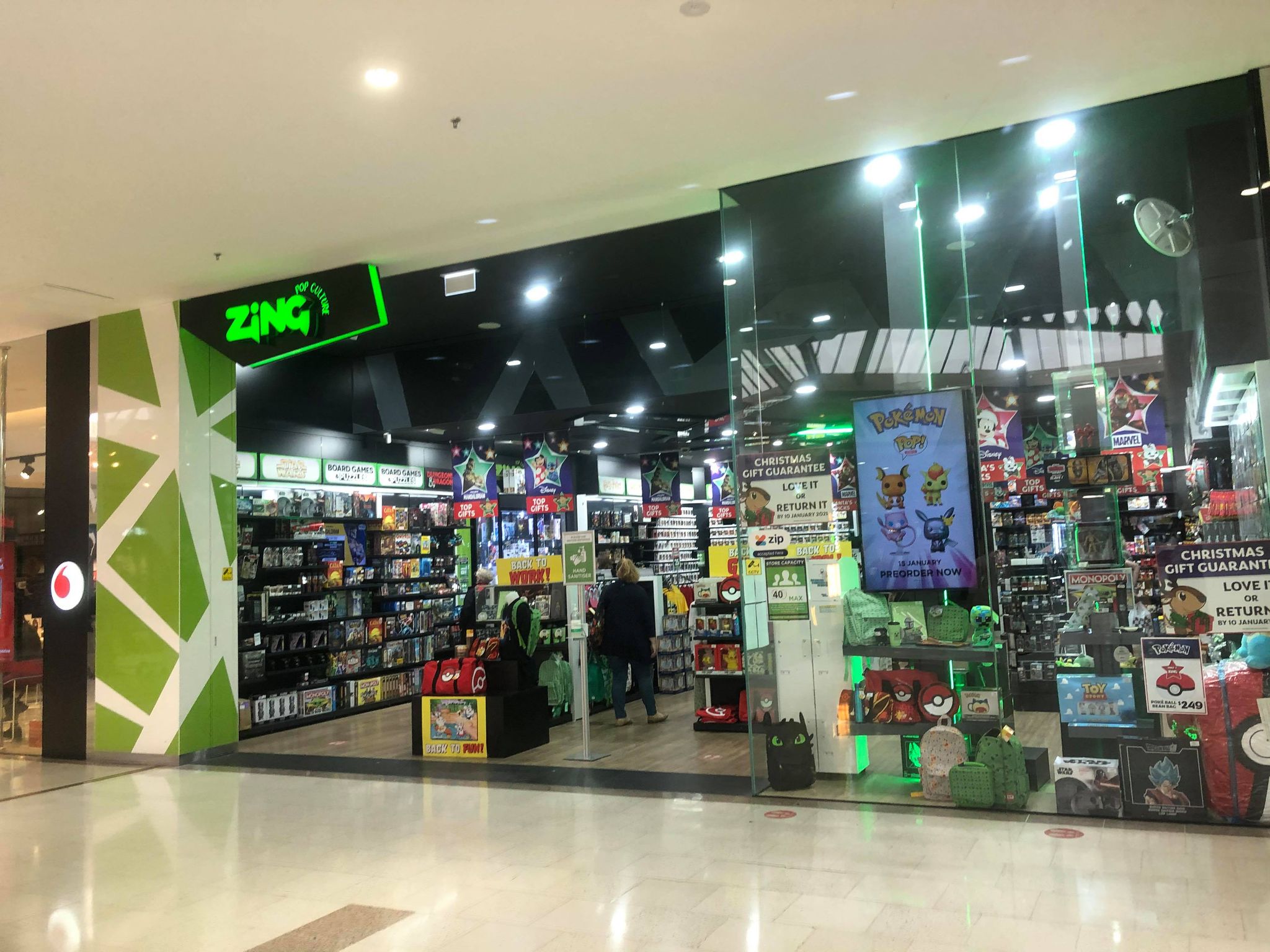 Owned by EB Games, Zing Pop Culture is the go-to place for Funko Pop Vinyls, Star Wars, Pokemon, Harry Potter and Disney, Marvel, DC and more.
So there you have it. Here are all the stores at pacific Werribee. (Werribee Plaza). Seriously no matter what it changes its name to I'll probably still call it "The Plaza".