The Pauline Gandel Children's Gallery opened at Melbourne Museum in 2016. It is comprised of over 2000 square metres of indoor and outdoor play areas!
It is a magical play space for kids aged 0-5. But older kids will like this too. My 8-year-old niece had a lot of fun here. There is a large playground in the gallery that would be difficult for young children to climb so this is best suited for older kids, even though the gallery is designed for 0-5-year-olds.
The Pauline Gandel Children's Gallery is the best part of Melbourne Museum if you are visiting with kids. It was designed by early childhood education experts and allows children to learn through play.  I recommend heading to the Children's Gallery when you first get to the museum and then exploring the rest of Melbourne Museum afterwards.  Melbourne Museum has so much to see and do but if you have young kids you really can't miss out on The Pauline Gandel Children's Gallery.
Activities in the Pauline Gandel Children's Gallery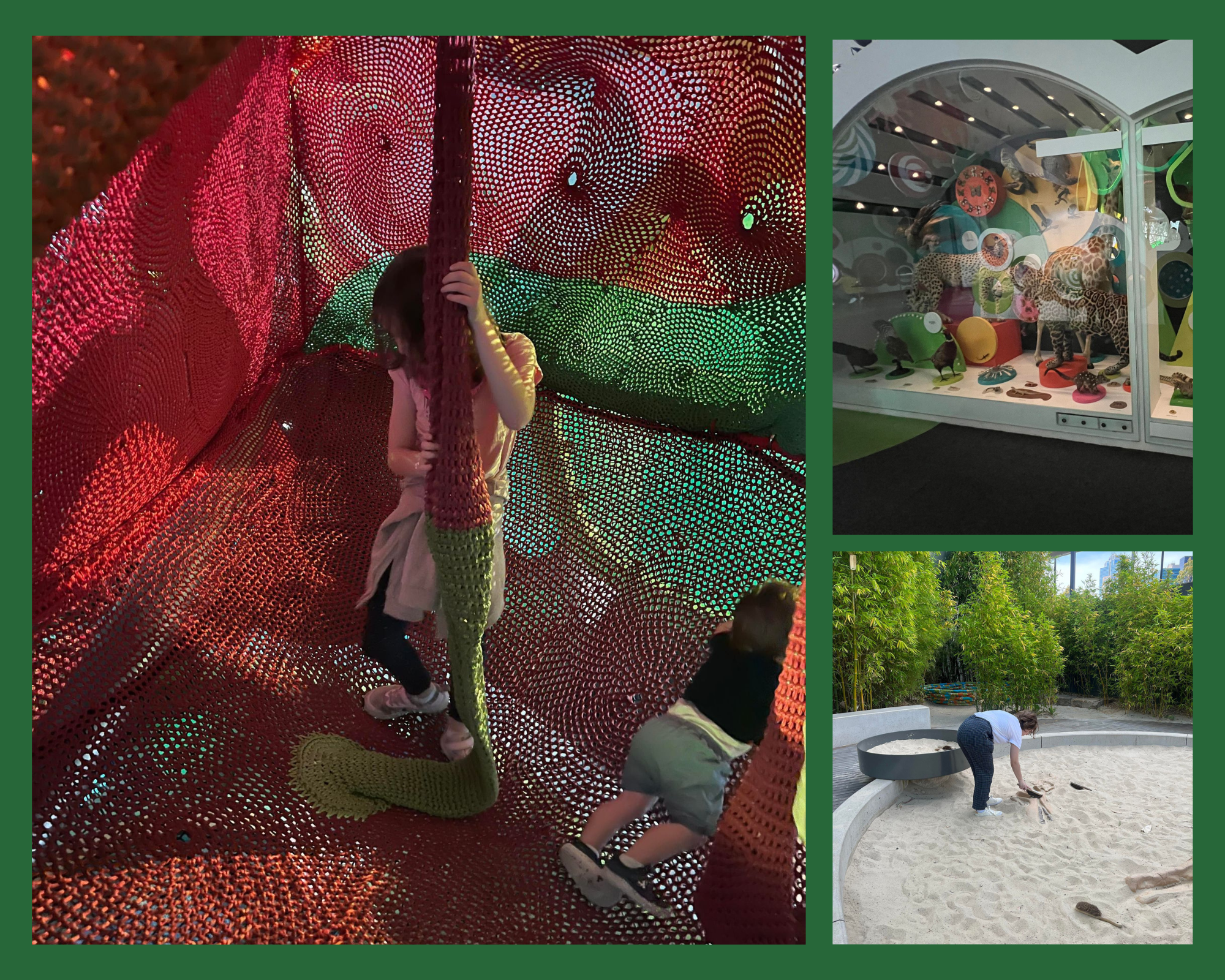 There is an outdoor play area with a swing, building blocks and a sandpit where you can pretend to be a paleontologist and dig for fossils and dinosaur bones. Indoors there is an interactive mirror wall, interactive screens and a variety of playground equipment for kids to explore and play with. Even if you have a baby that's still crawling there is plenty for them to do in the Children's Gallery. There are many activities that are accessible from a crawling height.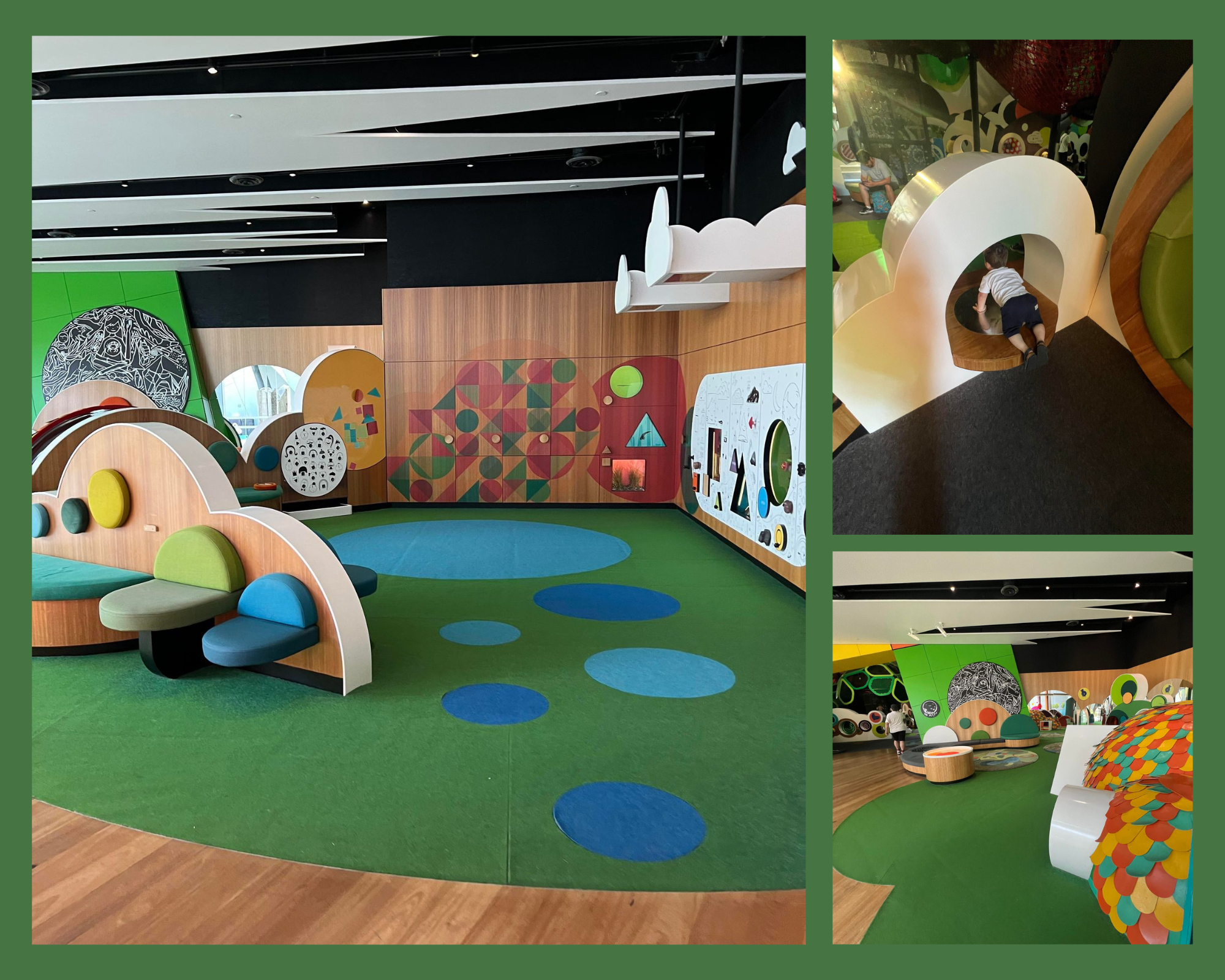 Do You Need To Book To Go Into The Children's Gallery and Does it Cost Extra?
Yes, you should book a timeslot for the area, but entry to the children's area is included in your museum entry so it won't cost you extra on top of your admission price.
Address:
Located within Melbourne Museum and beside the Carlton Gardens at 11 Nicholson St, Carlton VIC 3053
Things to Do Within Walking Distance of The Pauline Gandel Children's Gallery. 
Explore the rest of the Melbourne Museum
Have a picnic and play in The Carlton Gardens
See a movie at IMAX
Visit some of Melbourne's best restaurants on Lygon Street '
Play at CUBBIES Fitzroy Adventure Playground
Play at Lincoln Square playground