Surf's up! Torquay is just over an hour southwest of Melbourne. Specifically located at the east end of the Great Ocean Road coastal drive, Torquay is a place for some alone time, group fun, or even a family vacation over the weekend or during a holiday.
Here are the best places to stay in Torquay.
Beachfront Accommodation in Torquay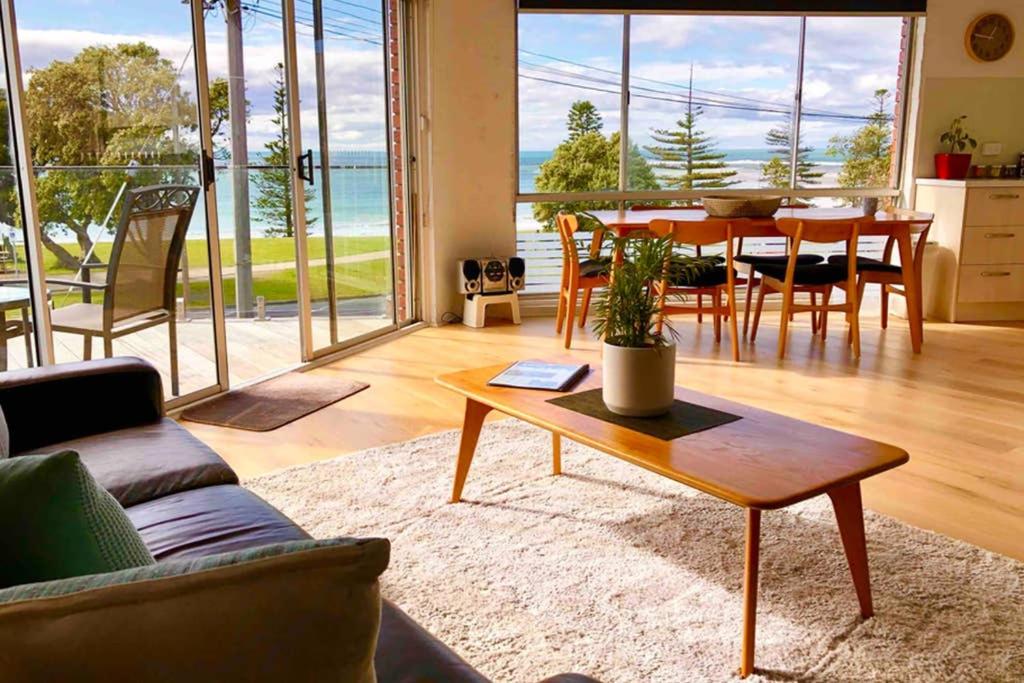 A waterfront accommodation that's close to restaurants, cafés, and everything worth seeing in Torquay, this accommodation provides you with a relaxing view of the beach just inside your home with its glass windows in a well-lit room. It's a self-contained space for all your needs, not to mention the relaxing interiors for that perfect getaway you have been dreaming about. It has an open space dining, living, and kitchen rooms, and is minimally designed for you to be able to relax and just enjoy the views of the beach and even sit back in the living room watching the sunset. Carpark is also available, and even a balcony is provided for you to enjoy the fresh ocean breeze.
Apartment Accommodation in Torquay

Want to have exclusive accommodation with a private garden and a tennis lawn? This accommodation may be the perfect one for you. It is a one-bedroom studio apartment that is self-contained and is just minutes away from Torquay's rural parts. It is also fully renovated, with relaxing interiors in a serene environment. Aside from this, it is near the cafés, restaurants, and shops as well, and provides you with a location that is near Torquay's magical beaches. If you're visiting the area on cold seasons, worry not as their living room has a fireplace you may use if you happen to want so —- firewood is also provided, for free!
Holiday Accommodation Torquay

35 Bell Street, Torquay VIC
If you'd like to stay in a caravan park during your Torquay stay, this accommodation might just satisfy your needs. Located near Torquay's beaches and shopping centre, they provide you with a lovely environment where you can socialize with other people too. Consequently, the space is also close to the golf club and the finest wineries in the area, and you can go swimming along with the crystal clear waters of Torquay's beaches after a few minutes of walk. Playground and BBQ facilities are also provided, and you can have a picnic on the spacious lawn right in front of your accommodation. Whether you're into glamping or just want cabin accommodation, they sure can provide you with whatever space you want.
Trust us, this is a great deal for those wanting to travel but do not want to spend too much.
Hotel Accommodation Torquay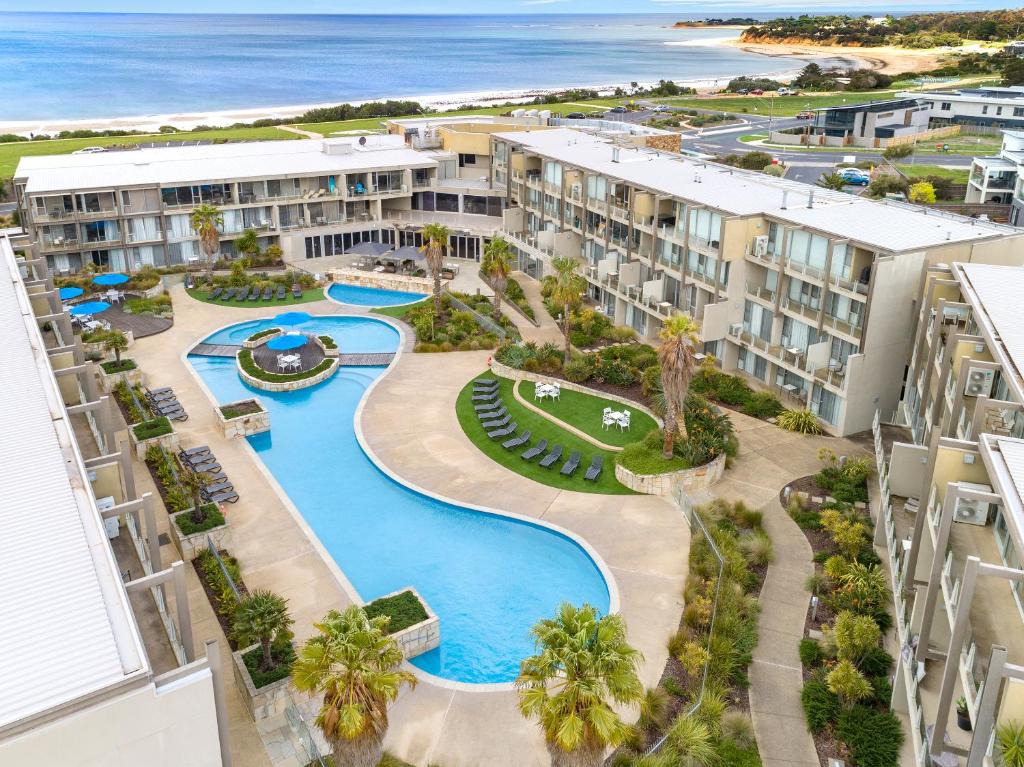 A hotel accommodation that would surely take you to breathe away, this resort is a short walk away from the finest beaches in the area. Tourist attractions that are close to the accommodation include Front Beach, Torquay Central Farmers Market, and Surf World Museum. You may choose from standard rooms and apartments in the resort, but everyone still gets to enjoy the spacious pool at the heart of the resort, while for those who want to swim indoors, there's also an indoor pool for your water activities. Moreover, also have a private balcony, and you may opt to choose a space that overlooks the beach.
Bed and Breakfast Accommodation Torquay

Chalet accommodation with free continental breakfast, this accommodation is located in a private area but still close to the tourist attractions in Torquay. Guests will be able to relax in the entertainment and BBQ area or have a dip day and night in the rock formation-sculpted pool. If you want to breathe some fresh air apart from the ocean breeze, you may also have a stroll along the hinterlands of Torquay just close to your accommodation. A tennis court with well-maintained grass can be used behind the accommodation, to let your family enjoy bonding if you want to bring them along as well.
Pet-Friendly Accommodation in Torquay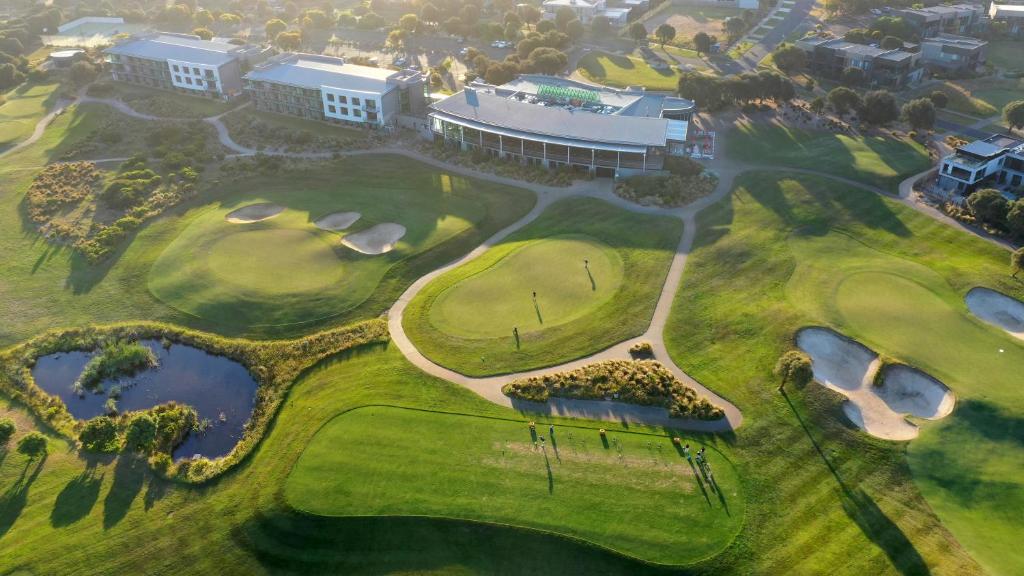 A 4-star accommodation where you can bring your pets along, this accommodation is a fabulous space in Torquay. With a tennis court, bars and restaurants, an indoor pool, and a spacious terrace in every room, you will certainly love how it can provide you with almost everything. Each room has a bed, tables, and a working space, and the terrace is just so perfect to greet the morning sun while sipping your cup of tea or coffee. You may also opt for a massage or use their fitness center if you would like to relax or sweat off after a tiring week.
Luxury Accommodation Torquay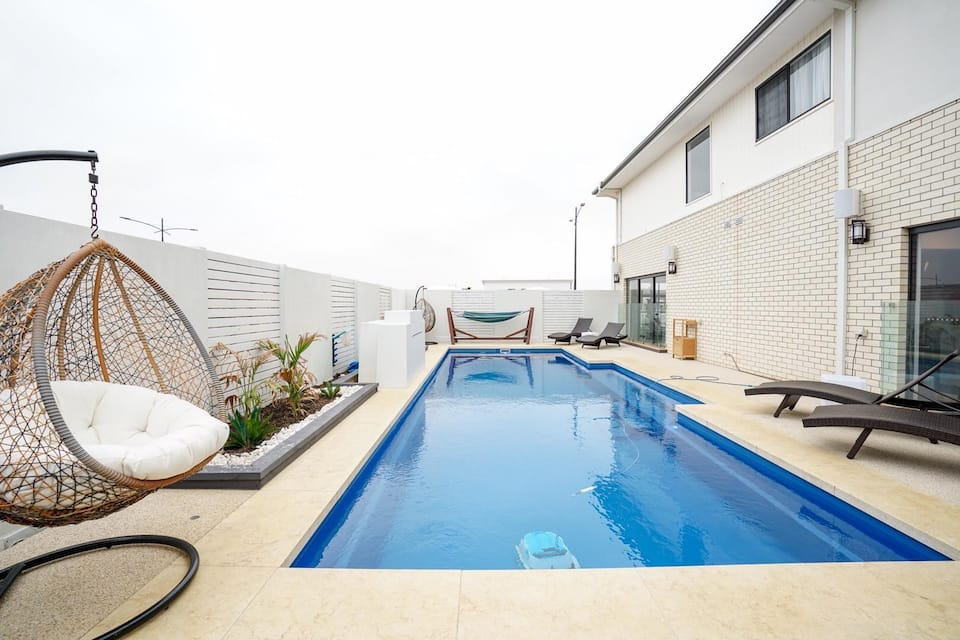 Book an entire villa and have your very own private chef with you so you can have a private vacation with your family or friends. This accommodation screams royalty, with a fully furnished space, self-contained area, with a private pool and a jacuzzi exclusively just for you. It also has a sauna, an outdoor kitchen, and an outdoor fire pit. More so, every bedroom has its own ensuite as well as a private garden and balcony for you, and also a billiard pool if you want to have some entertainment over wine or beer. This might be just the accommodation of your dreams!
No matter how small the town is, Torquay can provide you with almost everything for your next vacation. Whether you want some beach or hinterland vacation, the area can surely give you what you want so you can relax and shake off your worries.
Carry on… Torquay is just waiting for you!