Lavandula Swiss Italian Farm is located 1.5 hours from Melbourne and a 10-minute drive from the centre of Daylesford. The farm consists of 100 acres of fragrant lavender fields and friendly farm animals. It is a great place to spend half a day. I wouldn't spend a full day there as you will run out of things to do, but it's worth the road trip from Melbourne or a visit if you're in the Daylesford area. You will feel like you are in the European Countryside and will forget that you're in regional Victoria.
Entry to the farm is $5 per adult or $1 per school-age children. So make sure you bring cash. If not they accept card.
You can bring your own food for a picnic in the gardens but if you decide to eat at the cafe I recommend ordering food as soon as you get there. When we went we had to wait nearly an hour for food. But this could have been because the farm was busier than usual. So if you can try ordering your food, reserving a table then go exploring the farm. Once you're done your food should be ready.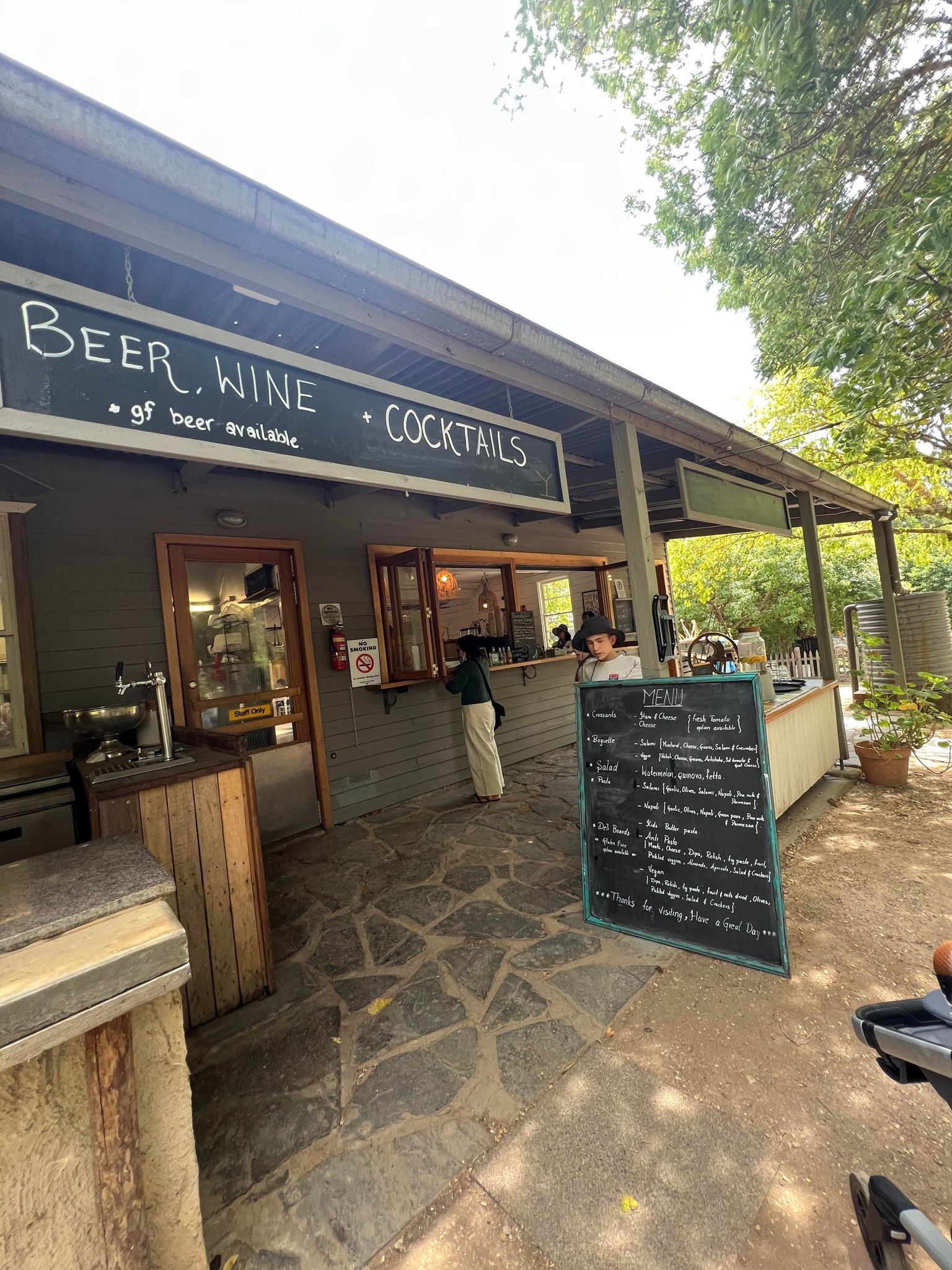 Make sure you try some of the cafe's signature dishes like the lavender scones and lavender lemonade.

The Animals at Lavandula Swiss Italian Farm
The farm is home to a highland cow, 2 emus, alpacas, sheep, guineafowl, geese, chickens and if you're lucky you may even spot a cat.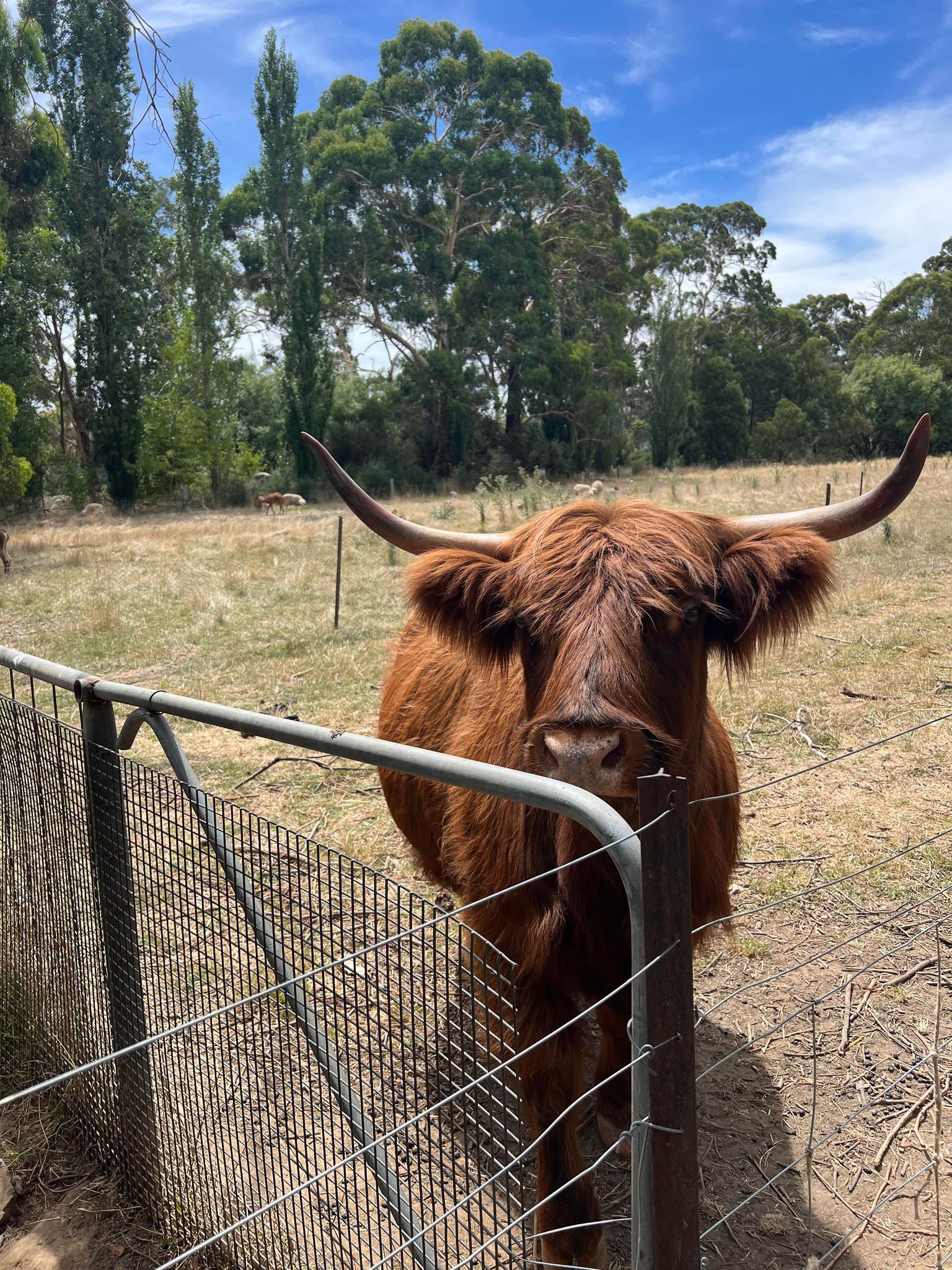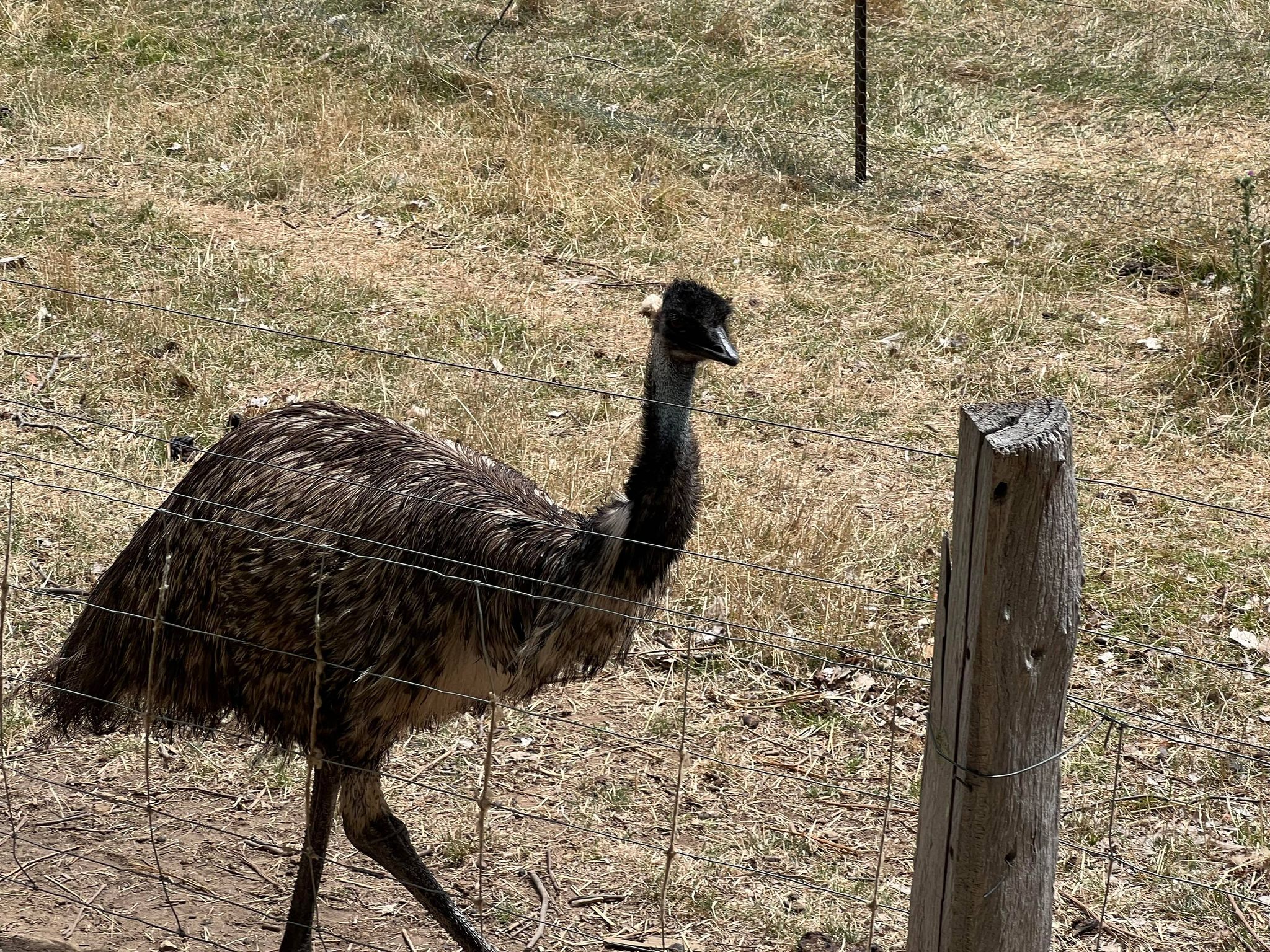 The emus and the highland cow were very curious and liked to come close to the barriers to interact with the tourists but the sheep and alpacas mostly stayed back and avoided us. Maybe if you're lucky a sheep or alpaca may come close to you. We weren't so lucky.  This Alpaca photo was taken from a distance. They weren't very keen on coming up to us.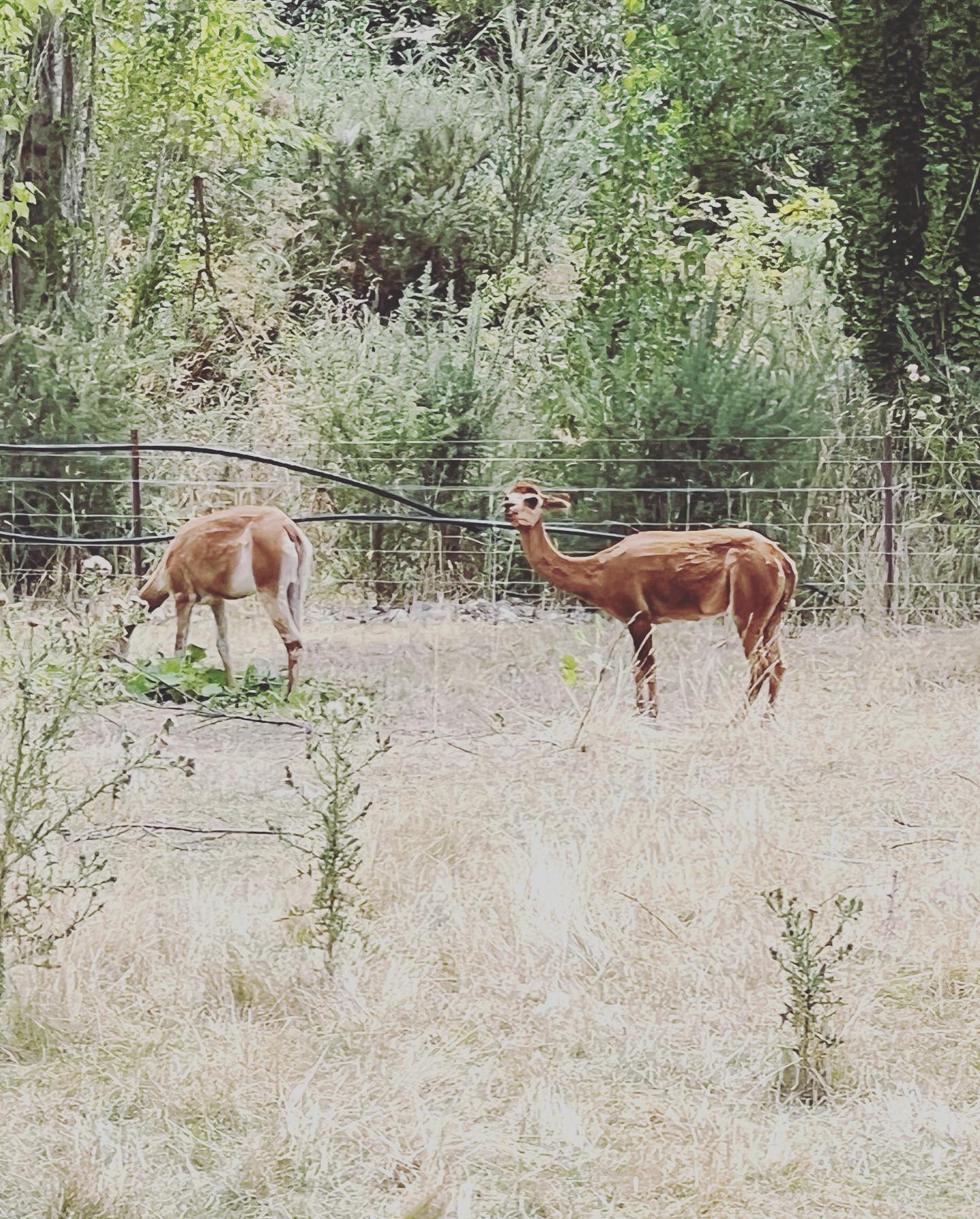 My 13-month old son loves animals. When he saw the geese he immediately started shouting"duh duh" which I think means dog. He calls nearly every animal "dog" or "Ed" (which is our cat's name).
These geese were pretty tame. Most geese I have seen have chased me but not these. My son Charlie just giggled while chasing them all over the farm. He was very sad when they kept running away from him. Maybe if you're lucky and more gentle than Charlie they'll come and interact with you.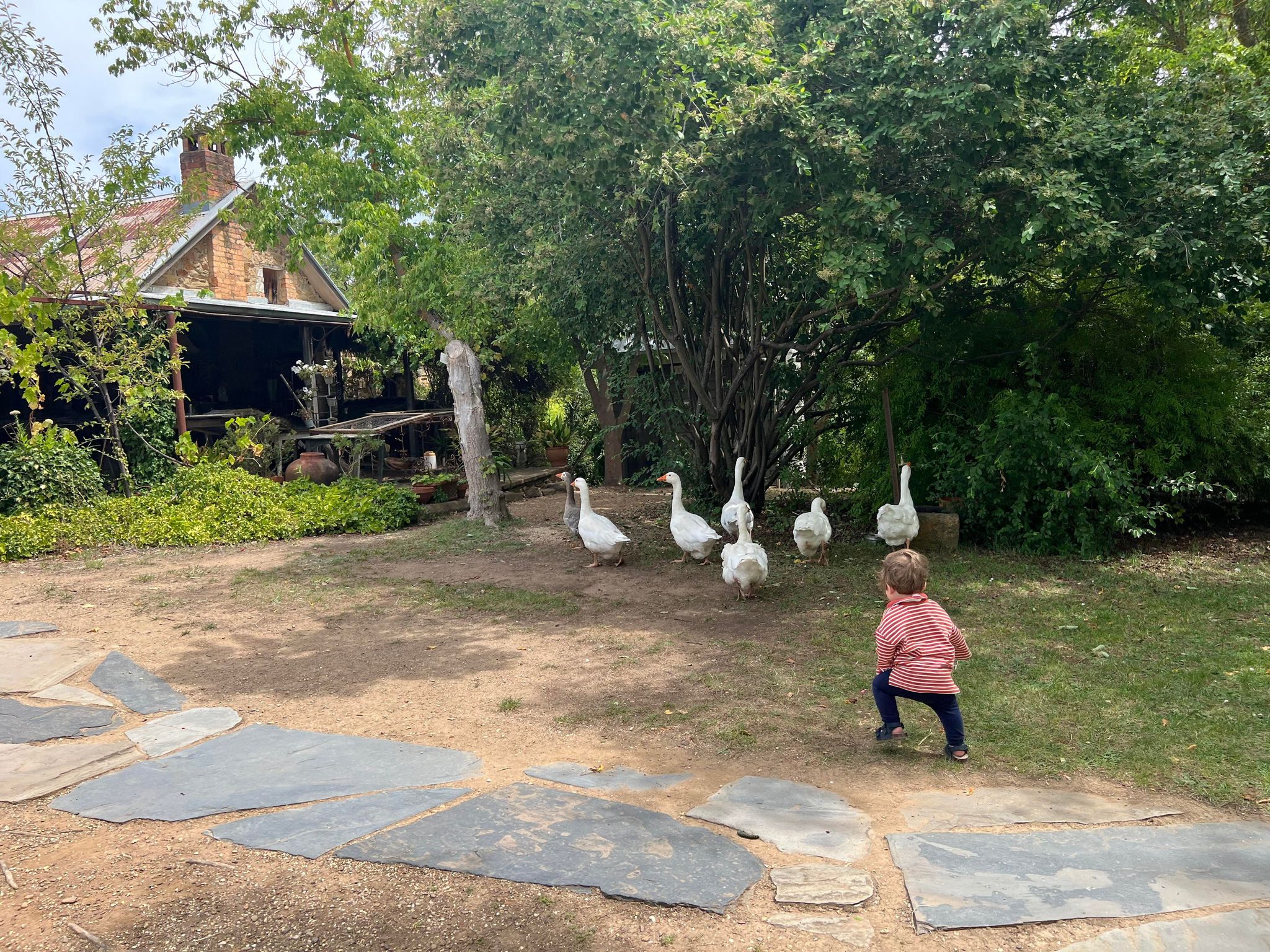 The Guineafowl were some beautiful birds. Certainly, birds that you don't see every day. They mostly kept to themselves but it was nice to see them happily roaming around the farm.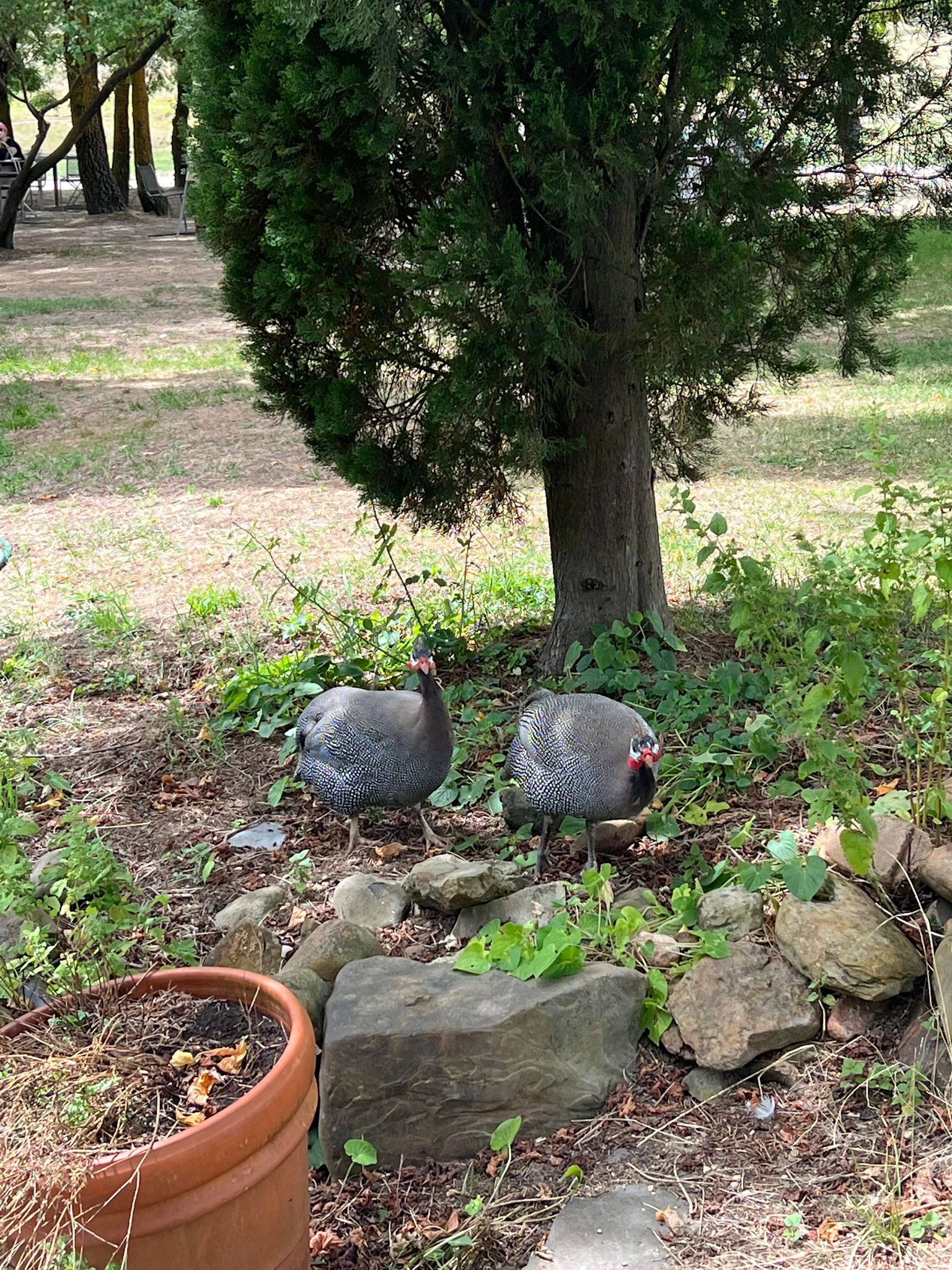 As we were leaving the farm we even saw a cat! I assume it belongs to the farm. I'm not sure if there are more but it was very friendly.

'Debatable but the main attraction isn't the animals it's the lavender fields. The fragrant lavender fields are beautiful to walk around and take photos in. But I definitely had more fun with the animals.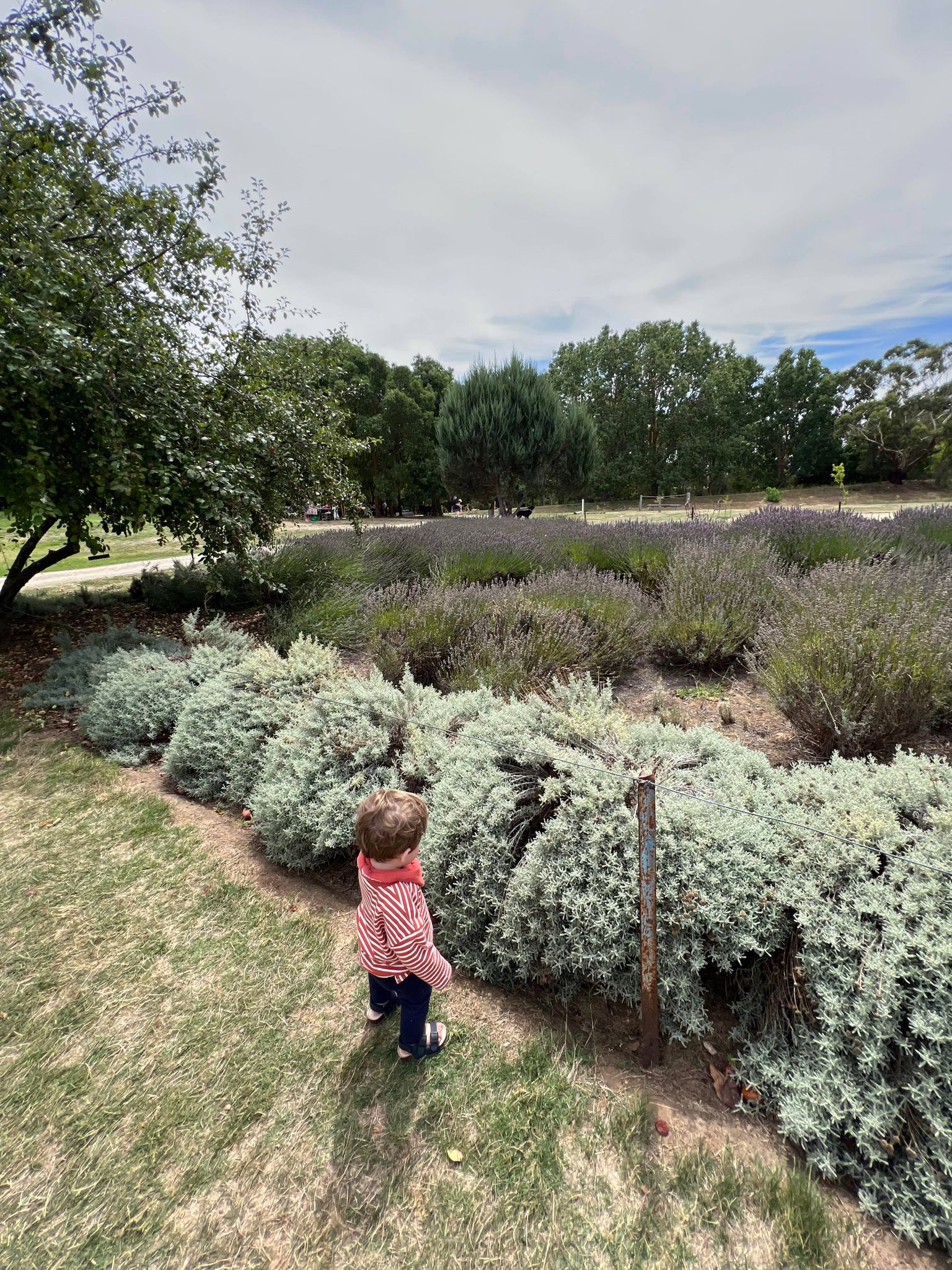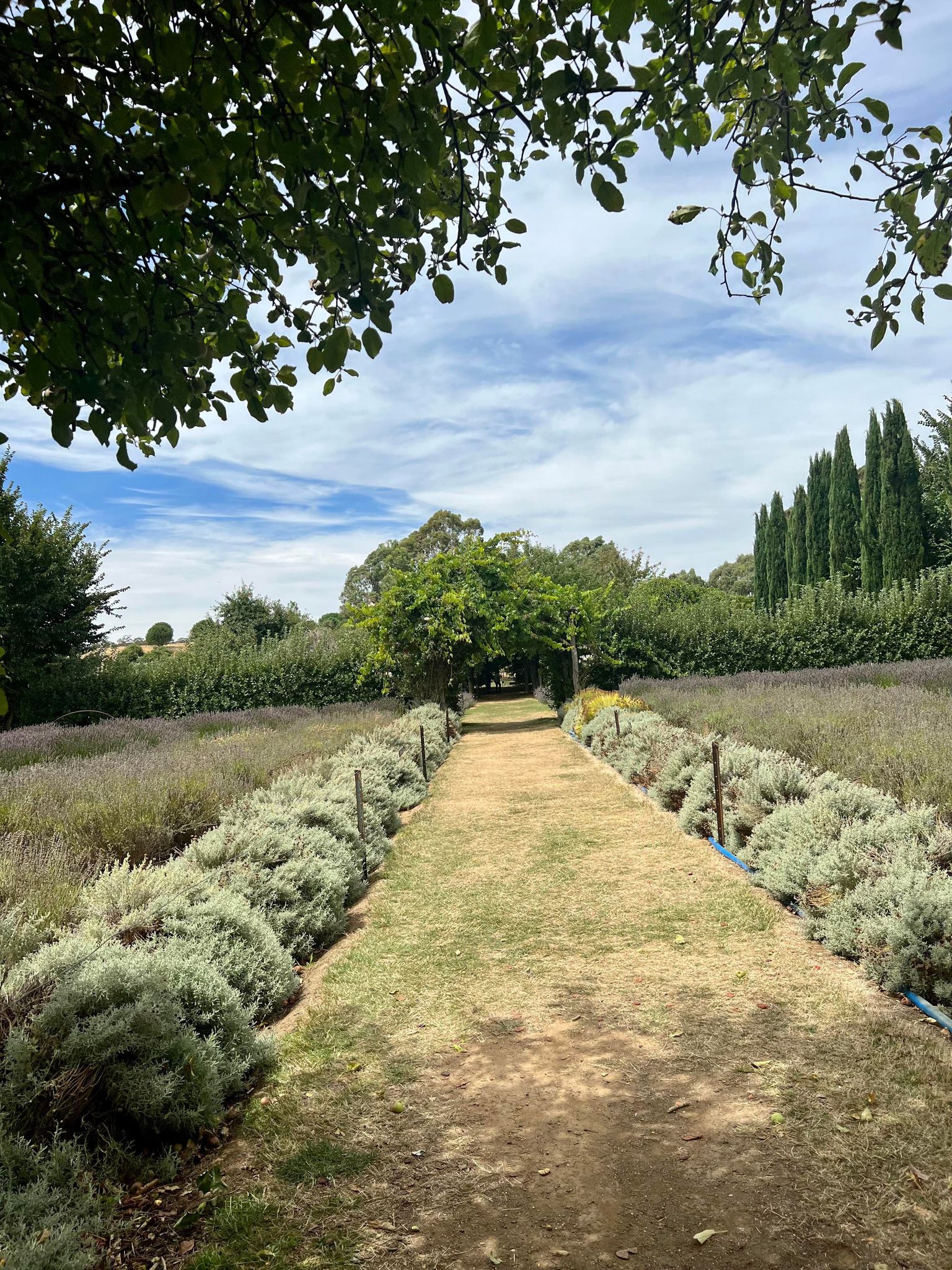 When you exit the lavender farm you can exit through the gift shop. The gift shop sells dried lavender, sun hats, essential oils, soaps and other lavender inspired goodies.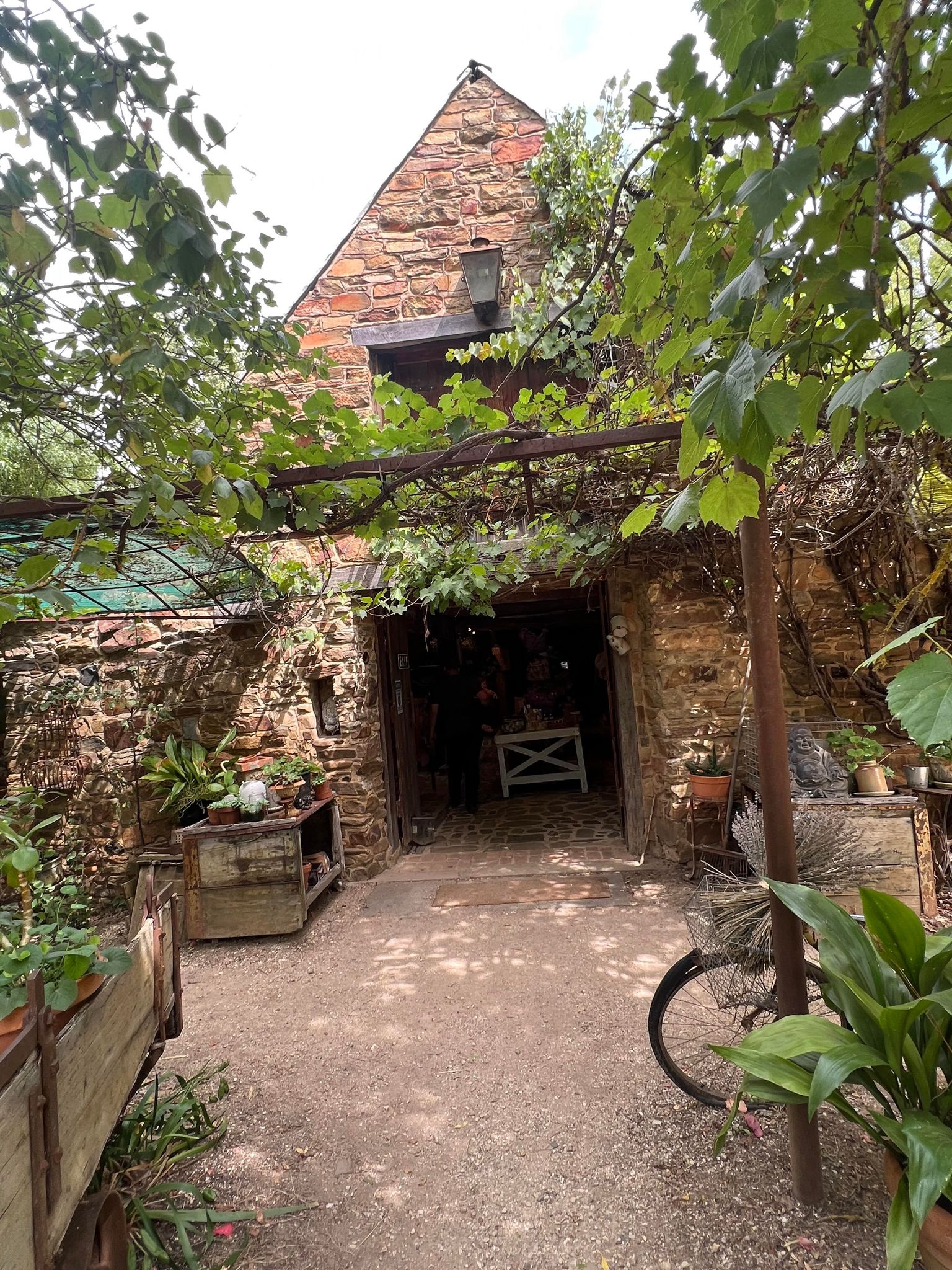 Important Tips and Notes For Lavandula Swiss Italian Farm:
Cafe on site but you can bring your own food to eat on the grounds.
Entry to the farm is $5 per adult and $1 per school-age child.
Outdoor toilets on site
There is a baby change table in a building labelled "washroom" it's on your right just past the entrance.
Dogs are allowed so feel free to bring yours with you
Some parts are not very pram friendly due to the steep hills and cobblestone paths. but I managed to do use mine for the most part.
Free parking
Other Kid-Friendly attractions in Near Lavandula Swiss Italian Farm To Visit While You're In The Area
Daylesford Sunday Market.

Maze House, Newlyn North.

Wombat Hill Botanic Gardens.

Wombat Flat Mineral Springs

Lake Daylesford

Sailors Falls Mineral Spring

Chocolate Mill, Mount Franklin