I used to love watching Sabrina the Teenage Witch on TV starring Melissa Joan Hart in the 1990s. I even loved the (in hindsight, rather bad) "Sabrina Goes to Rome" and "Sabrina Down Under" films. So, when the local newsagent introduced the Sabrina's Secrets magazine series, I had no choice but to use the majority of my pocket money on the fortnightly subscription for the better part of 2 years. While my make up kit didn't survive the journey from childhood into adulthood, I did keep my magazines on the off-chance I ever wanted to reminisce about the simpler days of glitter lip gloss and Britney inspired dance routines.
Here are my favourite moments from the Sabrina's Secrets magazine series:
Helpful beauty tips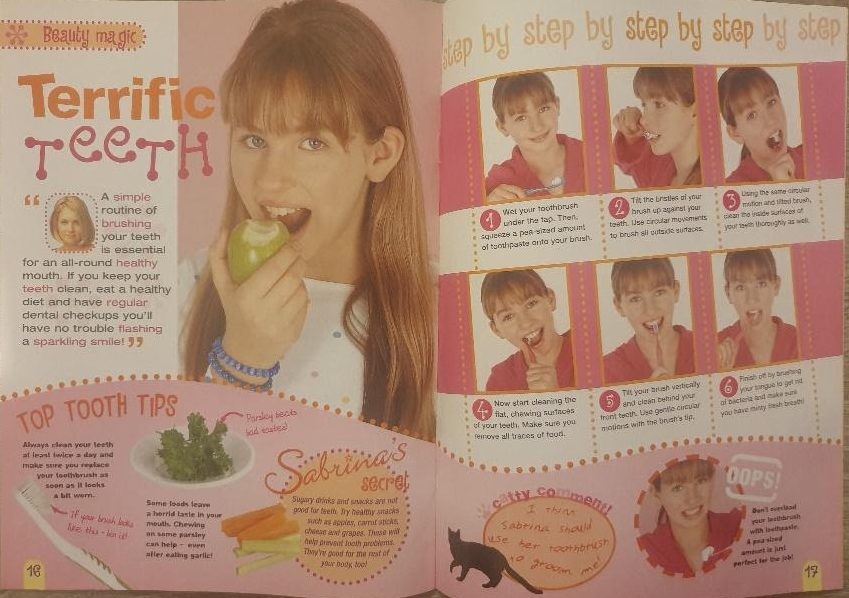 For some reason, these children's beauty tips include a 6-step tutorial on how to brush your teeth!
Timeless hairstyle guides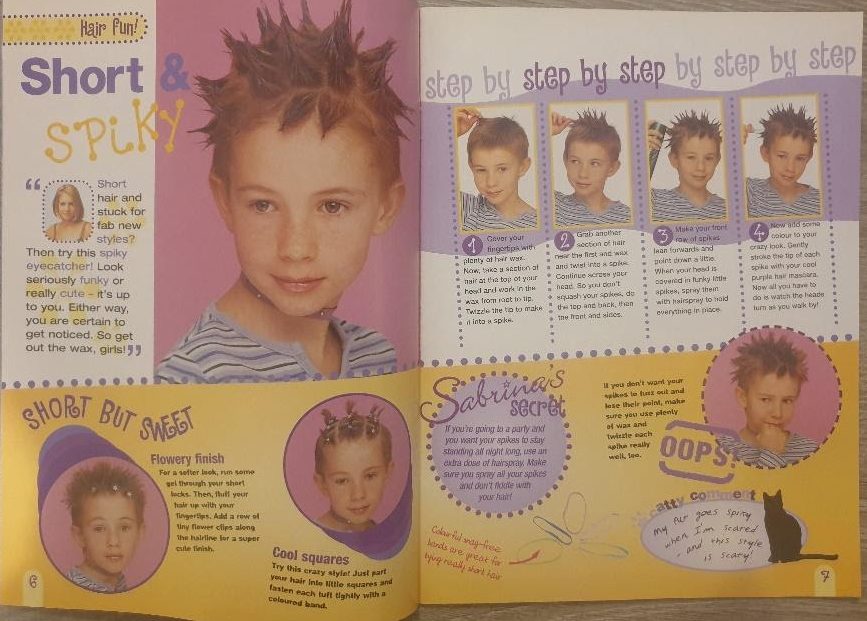 I should have tried these ones on my brother.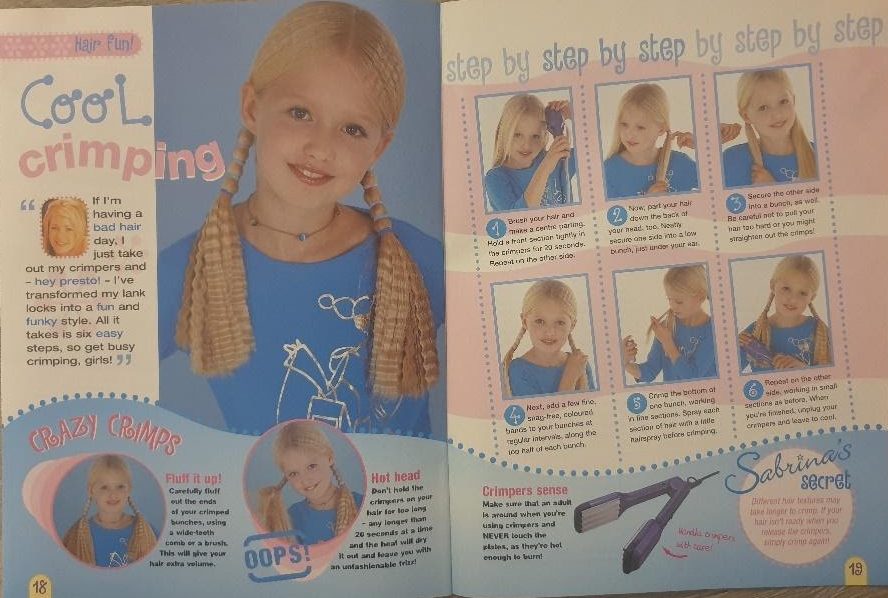 Sadly, I never owned a crimper, so never got to look as good as this.
Amazing magic tricks
This was my favourite one, where the magic is that you simply show your friend a different lot of 7 cards to the ones they've been asked to choose from. Incredible!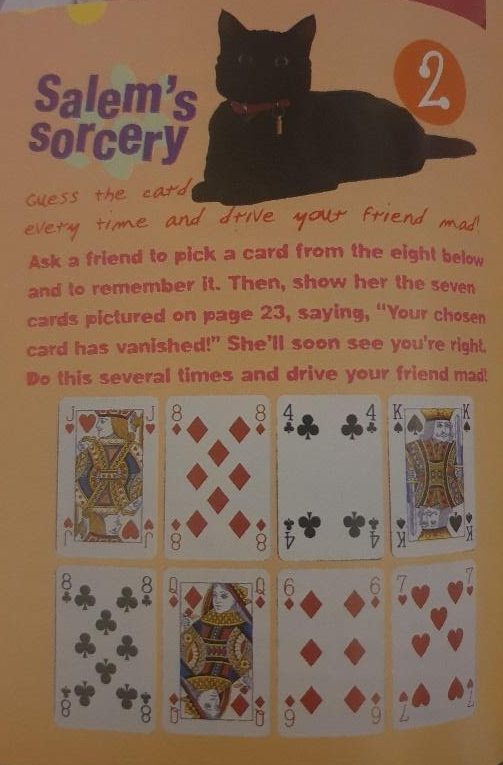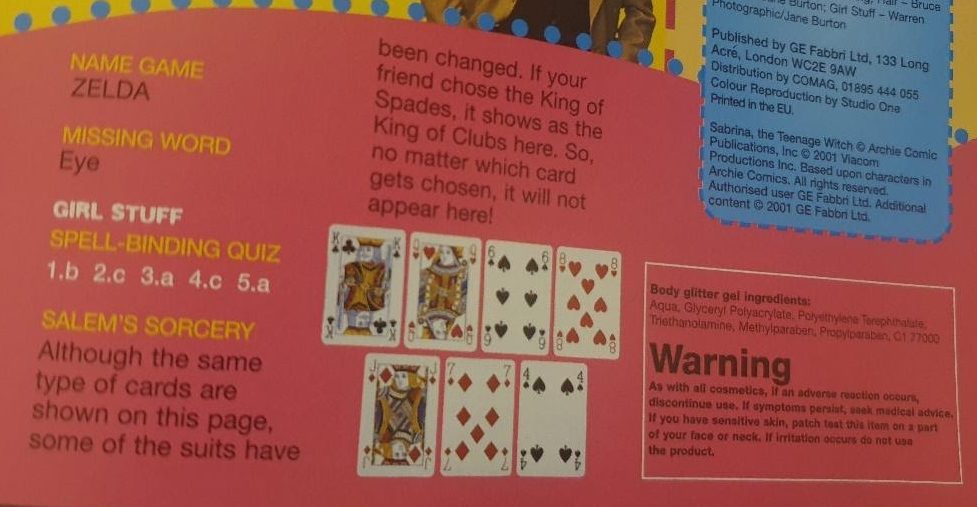 Actually, I like this next one too. It involves a healthy mix of collusion and forward planning.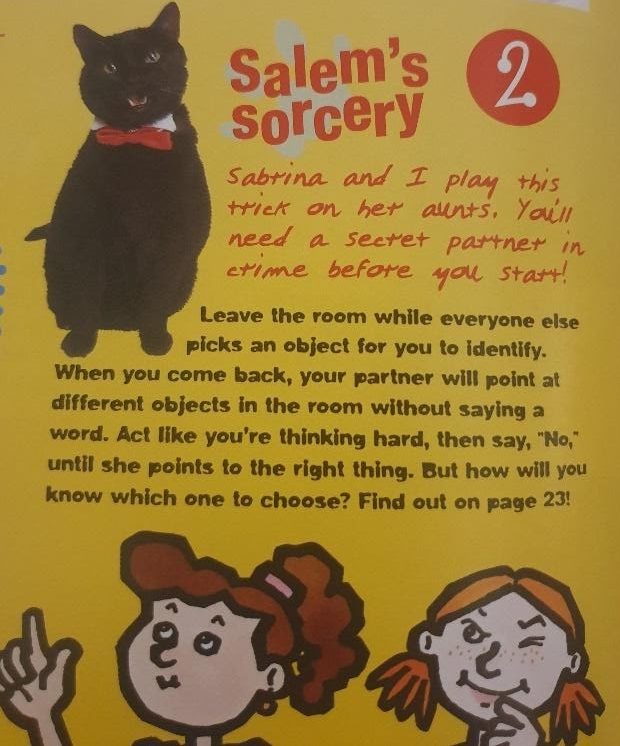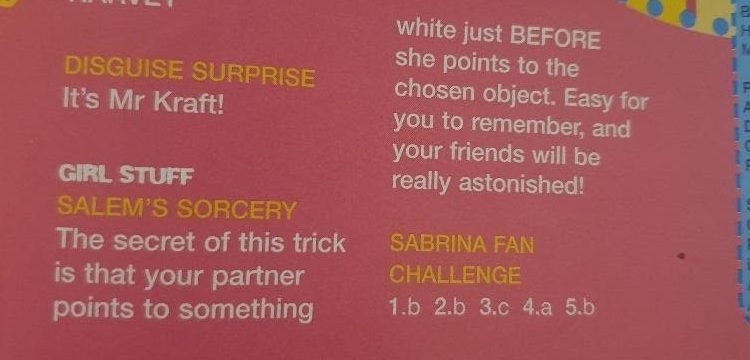 The guides on the beauty items provided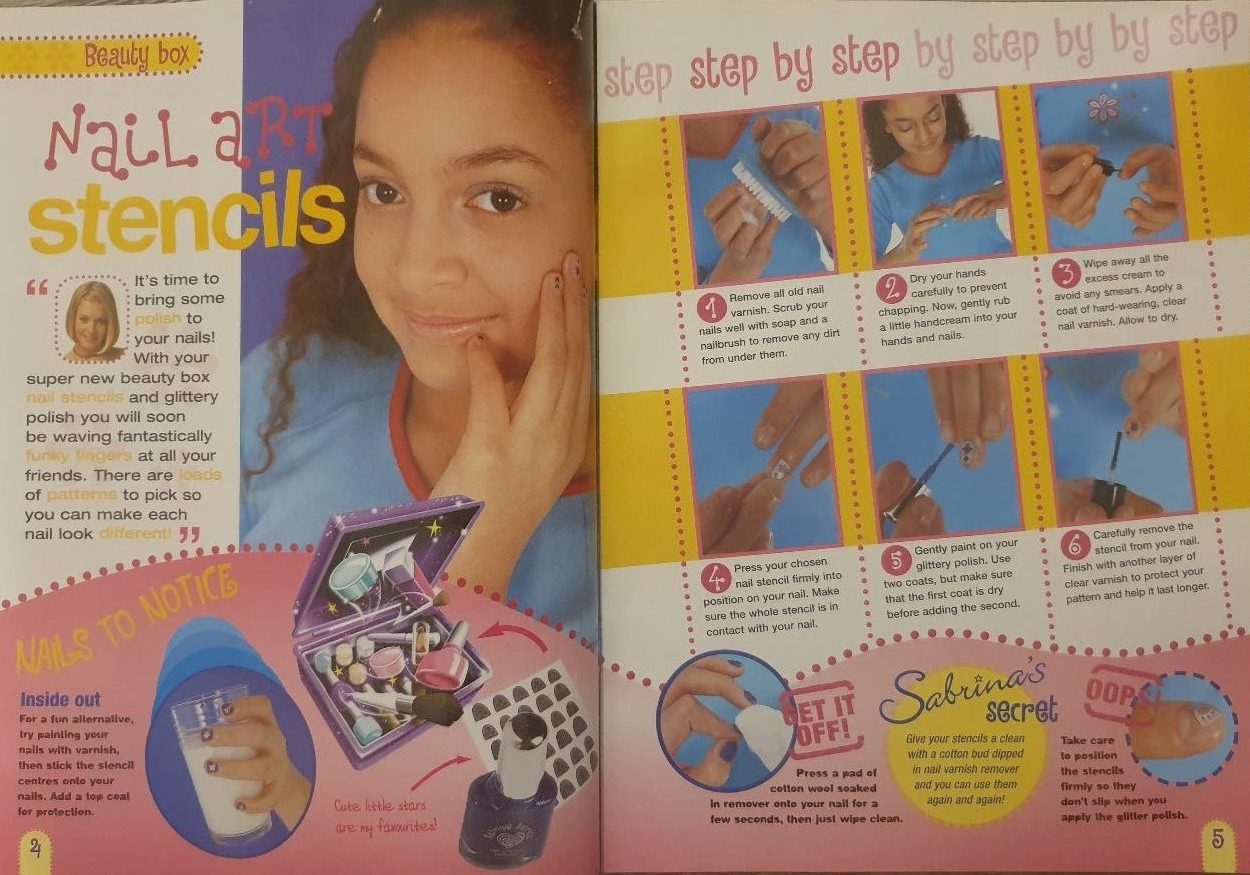 I remember these nail stencils being one of the worst items – the shapes were too small for the polish to work, they were just a complete sticky mess.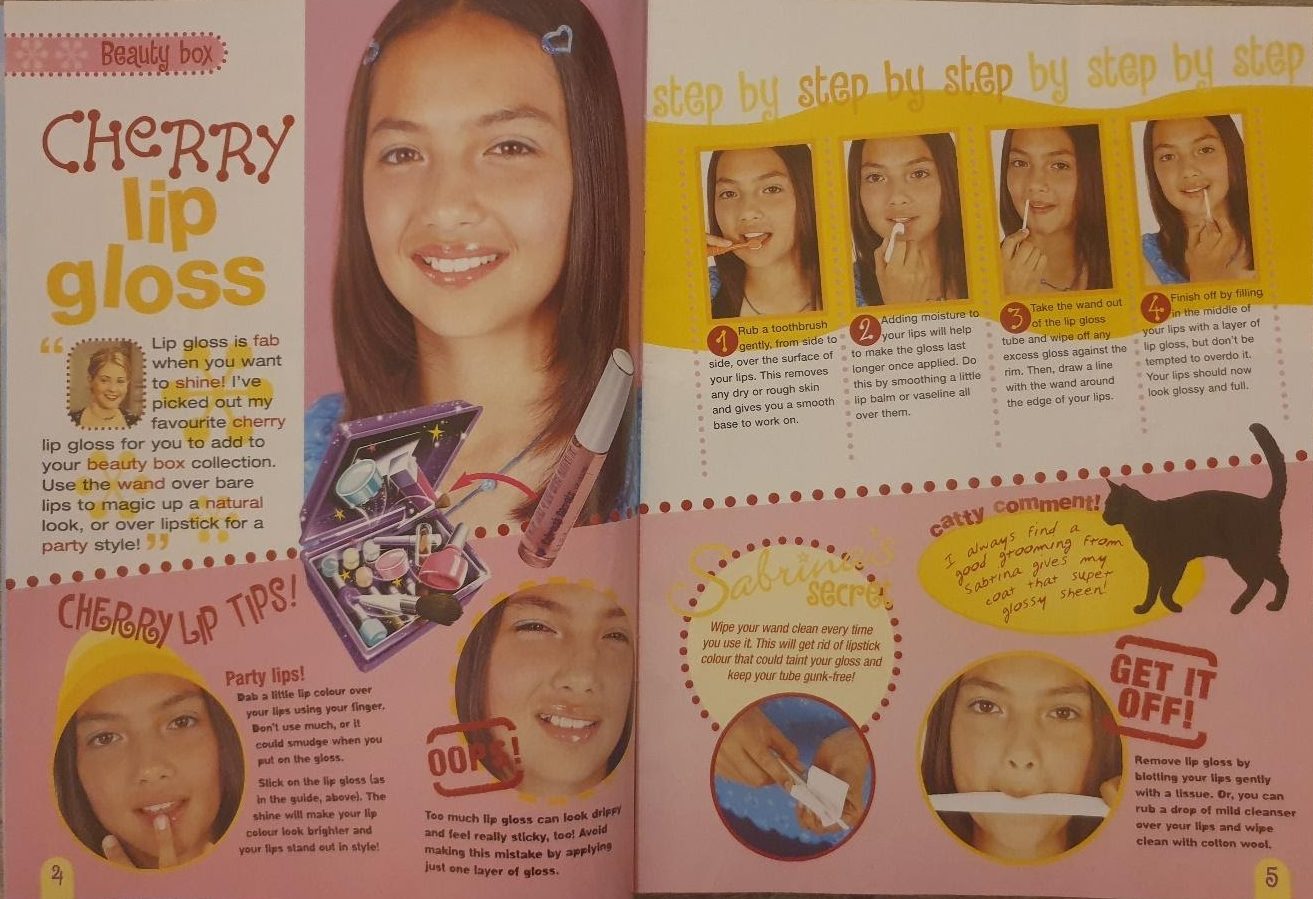 I did love this cherry lip gloss though. I just can't help but feel that a 4-step lip gloss routine is 3 steps too many.
These rad dance moves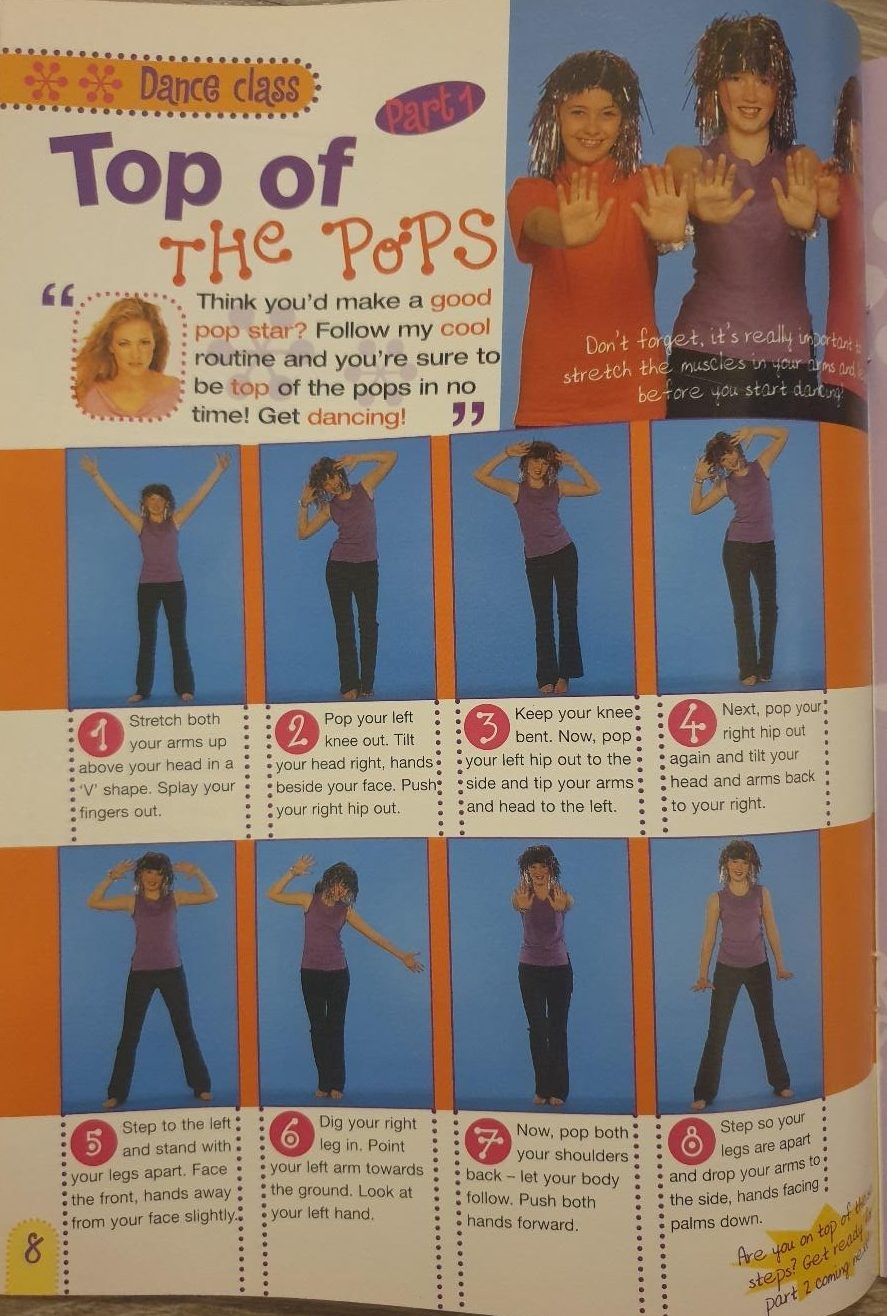 Most of the routines were in 2 parts, so you wouldn't even get 1 full dance routine from a magazine! Hopefully, the wigs are optional for this routine.
The back-page quizzes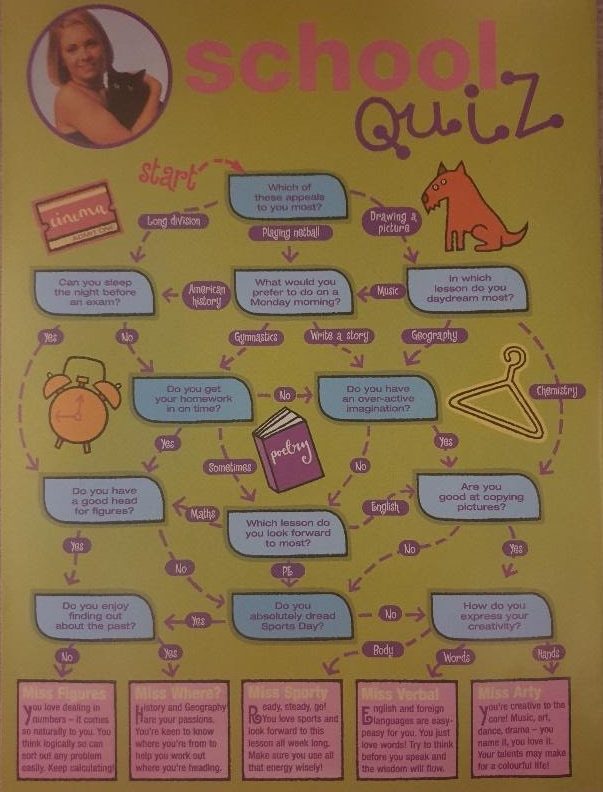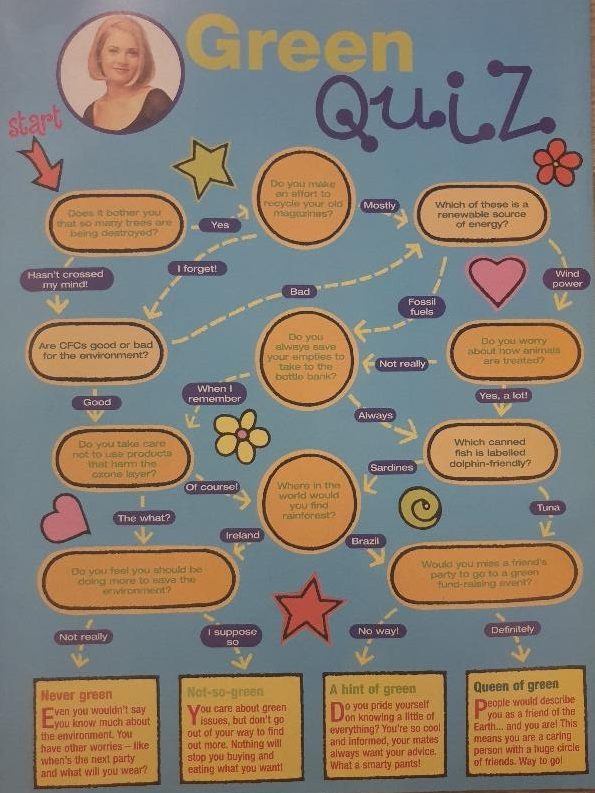 Most of the back covers included a quiz of some kind – I feel like they were the BuzzFeed "which cheese are you" quizzes of the early 2000s. Sabrina was ahead of her time with her environmental causes.
Salem's revolting menu suggestions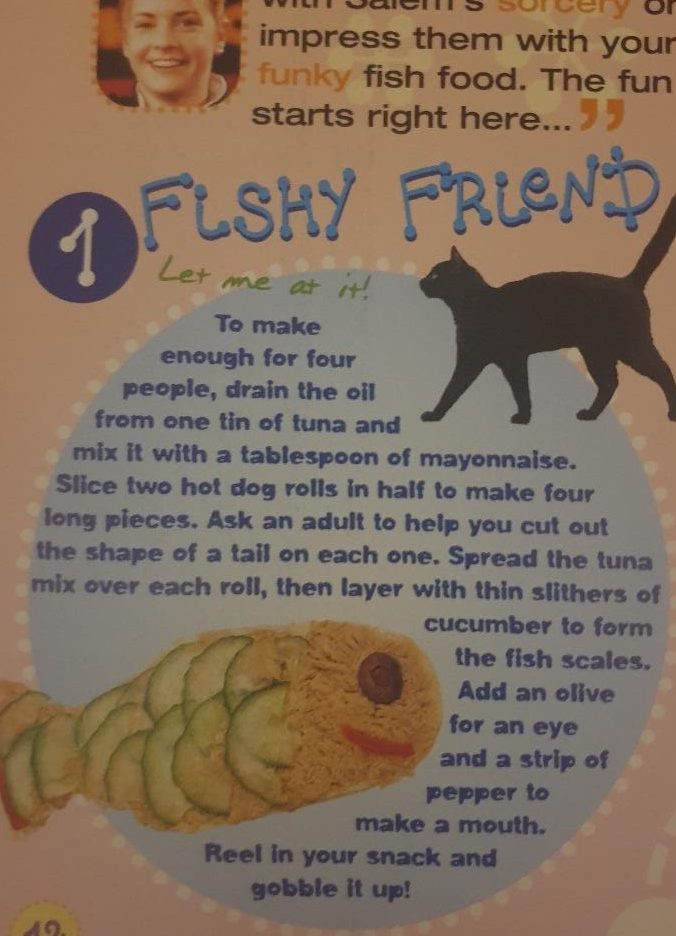 Tuna, hotdogs, cucumber and olives? It's a no from me.
Sabrina's secret diary
I'm not sure why, but these were always one of my favourite parts to read.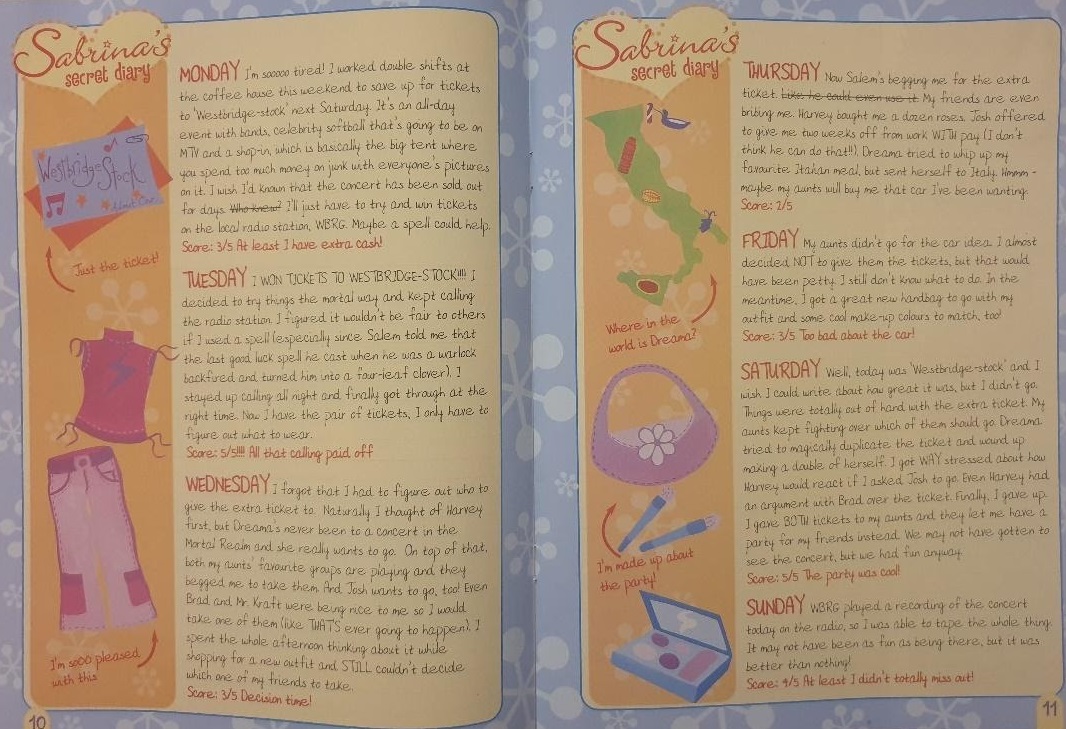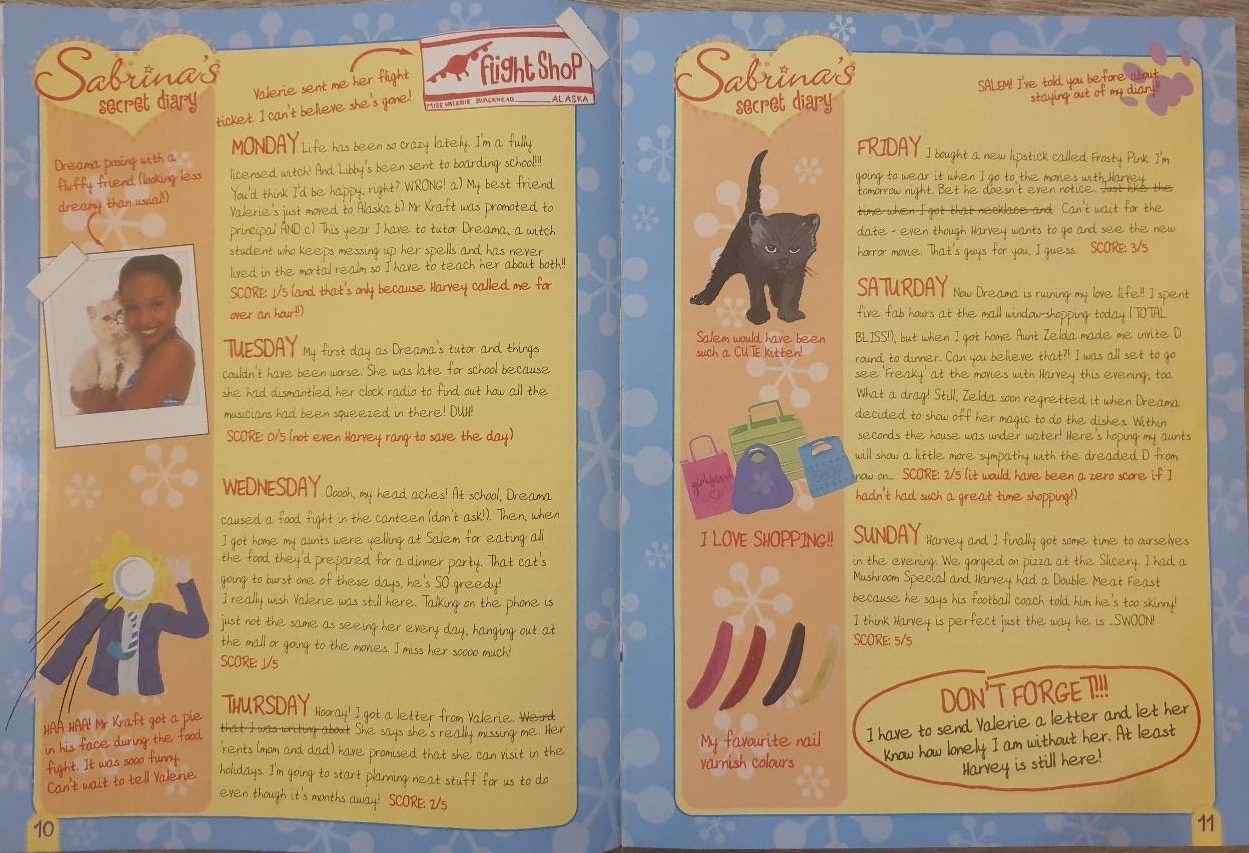 Trendy craft ideas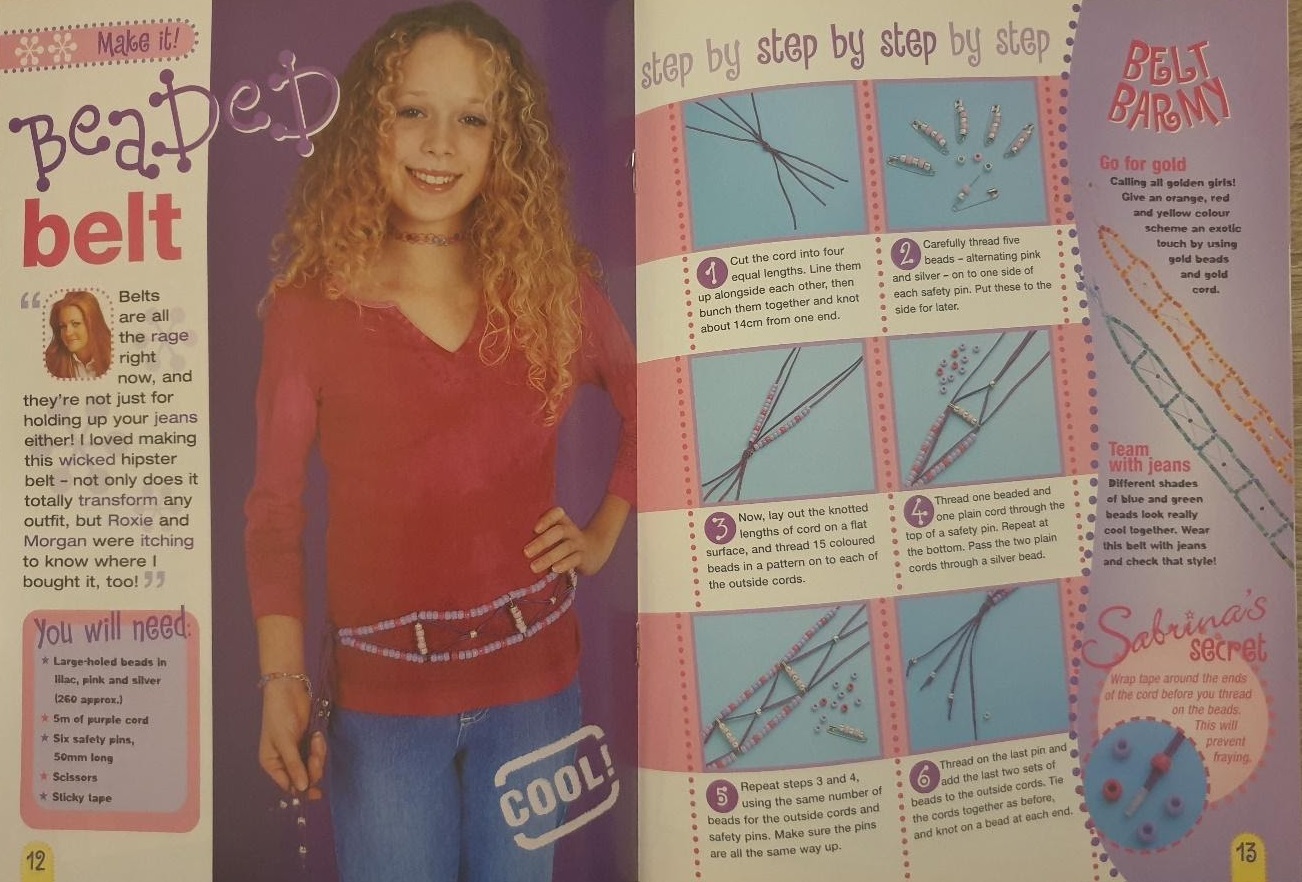 There were so many cringey craft ideas in these magazines, but this impractical beaded belt is definitely reminiscent of the early 2000s.
Sabrina's Secrets Magazine – Summer & Winter specials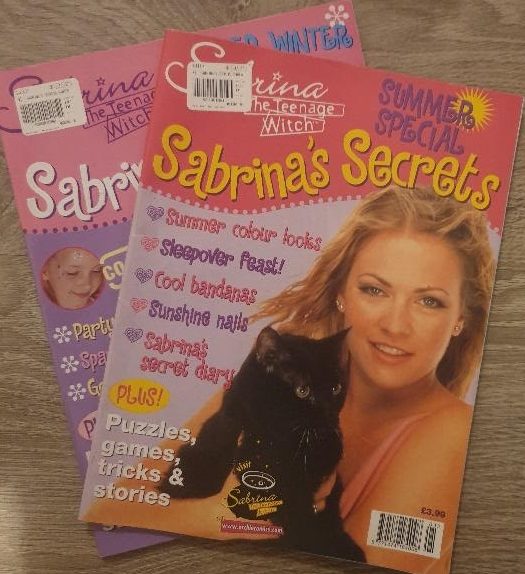 These babies cost a whole $9.95 and were much thicker than the regular versions. The Summer edition included the plotline from the film "Sabrina Down Under", featuring the merman Barnaby.
These pearls of wisdom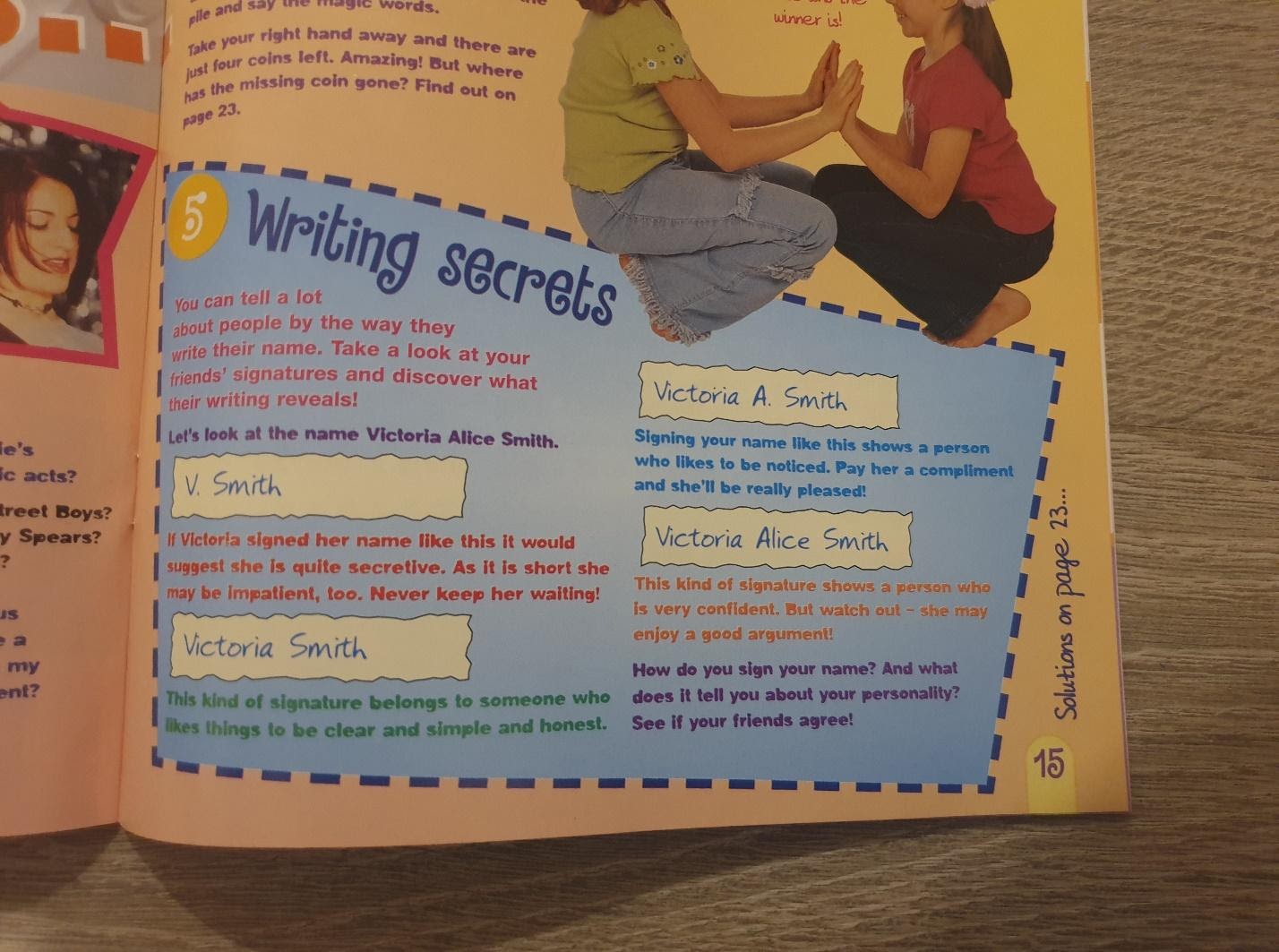 I don't have a middle name, so, unfortunately, I am unable to demonstrate that I want to be noticed or that I'm very confident.