I hope you like my list of baby shower gifts I received over the weekend. Feel free to share your favourite baby shower gifts in the comments below!
Yay! COVID restrictions are finally easing here in Melbourne so I was finally able to have my baby shower over the weekend.
Indoor gatherings are currently limited to 30 people indoors but I decided to host it outdoors to be safe. I ended up choosing the Werribee Mansion Park. It was free and I didn't need to clean my whole house after everyone left.  Luckily the weather was perfect. (Only got slightly sunburnt.)
We ended up having just under 30 guests,  so we could have hosted it at home, but there was a chance there would be more so we stuck to having it in the park.
I hope this article gives you some inspiration for boy baby shower gifts or some inspiration to what to add to your registry for your boy baby shower!
Here are some of the boy baby shower gifts we received!
Funny Things You Say Book
Babies grow so fast, and as they grow kids say some of the craziest things. I received this book to write some of the funny things our baby will say as he grows. I think this is a brilliant gift. It's something I wouldn't have thought of! It will also help me remember some of the cute moments and I love that I can share these with him when he is older.
3 pack of size 1 bodysuits from Kmart

These bodysuits are super cute and I love that they are a size 1. Bodysuits with zips are essential when you have a baby as you can easily take them on and off for quick changes. There's no messing around with buttons!
Light and sounds baby steering wheel toy

This is a cute baby steering wheel toy from Kmart.  This toy is great because it's bright and noisy so it will be good for establishing babies eyesight and sensory development.
Face washers

You can never have too many face washers. They're good for bathtime, face washing, and for spit-ups!
Lamaze Bitty Bite Bug Rattle

This cute rattle can be used from birth. I'm so happy I received this because we do not have many toys that our baby will be able to use while he is a newborn. This toy also looks like it will be good for helping him build his strength and will help with his sensory development.
Childcare Ezi Feed 2-in-1 Booster High Chair Seat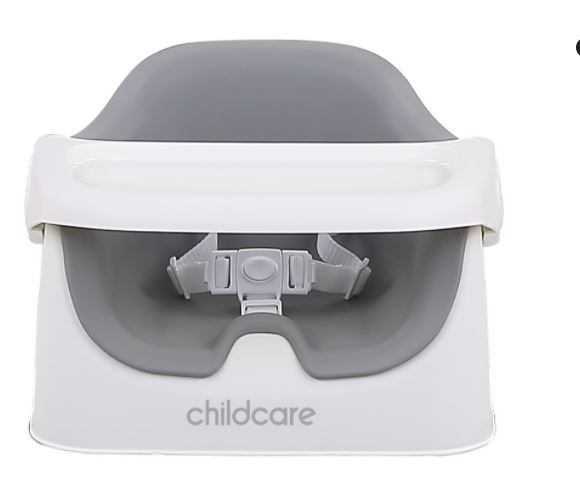 We didn't receive this on the day but one of our friends purchased this from our registry and she is having this sent to us.  I'm planning on using this as a portable high chair. My plan is to use this when we have dinners at other people's houses. My in-laws live across the road so I'm sure this will save us form lugging the highchair back and forth.
Mickey Mouse and Pluto size 0000 baby top

I love Disney baby and pop-culture-themed baby clothes. I hope to raise my baby to have a love of pop-culture and the arts. This top is so cute, it's 0000 but it's quite large so I'm hoping I can get a lot of use out of it!
Usborne Lift-The-Flap World Book

You can never have too many baby books! Babies and kids love books with flaps! It keeps them engaged.  I'm so happy we received this!
Bunnykins Royal Doulton suction bowl and Cuttlery

This Royal Doulton bowl isn't just cute but it also has a suction feature! The bowl can suction to the table so the baby can't knock his food onto the floor. I'm sure we'll get a lot of use out of this.
Tommee Tippee Fresh Food Feeder


This fresh food feeder is great for when our baby starts solids. It's perfect for frozen fruit so that he can soothe gums while teething.
Moby Wrap Black

This is one of the favourite gifts I received for my boys baby shower. I wanted a baby carrier that I could use from Birth. The moby wrap seemed like the best option. It's also super stylish I might add!
Disney Baby Mickey Mouse 3 pack of Food Catcher Bibs

Yay more Disney! These Mickey bibs are perfect. They're easy to clean, they catch food and they are super duper cute!
Disney Nuk Dummy/ Soother Clip

You can never have too many dummy clips!
Homemade knitted baby booties

My friend made these homemade baby booties. Homemade things are so precious and you can keep them forever. This will be something we can add to a keepsake box for sure!
Custom made Snorlax baby onesie

My partner loves Pokemon. Fun fact he placed 8th place in the Australian finals one year…okay that's pretty dorky. One of our friends had this Snorlax onesie custom made for us. It is one of the cutest and most thoughtful gifts I have every received.
Some super cute Mickey Mouse Overalls

These Disney baby overalls are so cute. It makes me want him to stay small forever so I can get lots of use out of it.
Car Travel Accessories Kit

We're getting a new family car soon. Finally time to give up our hatchbacks and move onto a small SUV. We were thinking either a Hyundai Kona or Mazda CX-3. (If anyone has any small SUV recommendations let me know.) This giftset will come in perfectly in my new mum-car!
Disney and Bonds, The Little Mermaid size 0000 onesie

If you know anything about Bonds Wondersuits you will know that the Disney ones sell out quickly and are hard to find. I'm so happy our friend was able to find this Little Mermaid Onesie for us. It's adorable.
Size 1 Black Baby Converse!

Here's another one to add to the keepsake box. My partner will need to put on his matching Converse shoes so we can take some cute family photos while he still fits into these adorable Converses.
Disney and Bonds size 0000 Lion King onesie

Yay! Another hard-to-find Bonds Wondersuit. So grateful our friend was able to find this!
Lush Twilight Shower Jelly

I think this was more of a gift for me! I love when people think of the mum when choosing baby shower gifts. It's so considerate.  If you're going to a baby shower I recommend getting something for the mum too to make her feel special.
Gaia bamboo baby wipes

You can never have too many baby wipes.
Baby Yoda baby bodysuit size 000

My partner is also a huge Star Wars fan so this Baby Yoda bodysuit made him very happy.
Tommee Tippee Perfect Prep Day Machine

The Tommee Tippee Perfect Prep Machine is one of my most favourite baby shower gifts!  It was given to me by my mum. Basically, it makes bottles and heats them to the perfect temperature in less than 2 minutes. This will save a lot of time when I have a crying baby who wants a bottle ASAP. It will stop me from having to cool boiling hot bottles in the fridge. I'm sure this will save me a lot of time and will make it easy for others to help me with feeds!
Disney 101 Dalmations size 00 Pants and bodysuit from David Jones

How cute and precious is the 101 Dalmations outfit set. This set looks so classy. I can't wait to dress him up.
Homemade Book Box with around 20 books!

My sister loves reading. In fact shes a qualified librarian. She made this beautiful book box and gifted us around 20 great books! Can't wait to read them all to him.
The Gro Company Light & Sound Sleep Aid

The womb is a noisy place. A lot of people think babies need complete silence in order to sleep but it's actually the opposite.  This cute little hedgehog senses when the baby cries and plays white noise or lullabies to help soothe the baby to sleep. I'll have to write a review once I've given it a good test run!
Baby Yoda shirt with cute matching pants 

More Star Wars baby clothes! Yay!
Avent 0-6 months Dummies 

These Dummies will be super handy is helping soothe our baby while he's waiting for a feed.
Veebee Sierra Baby Portacot Portable Cot – Navy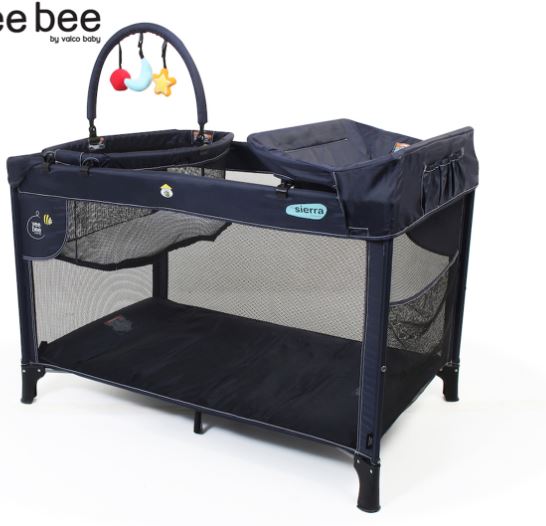 We also haven't received this gift yet but someone is getting this delivered to us. I'm planning on using this for when we baby stay's with his grandparents!
We also received a generous amount of gift vouchers.
What I hope to spend our Vouchers on and what I still need and will purchase myself:
Okay, I think that's everything I need … Wow babies need A LOT of stuff.
So that's all of our baby shower gifts!
Comment below and your favourite baby shower gifts and baby shower ideas.