I love a playground with a theme. This dinosaur-themed playground in Truganina has something for kids of all ages.  This playground is technically in Truganina but it's at the back of Truganina in the Grandview Estate which I'd say is closer to Melton than Tarneit. But this playground is a must-visit if you're in the area.
My favourite part of the playground was the flying fox. There are 2 flying foxes. 1 of which has a seatbelt for younger kids or people with special needs. I even went on this with my 14-month old. We strapped him in with me and he loved it. There is also another traditional flying fox that is better for older kids.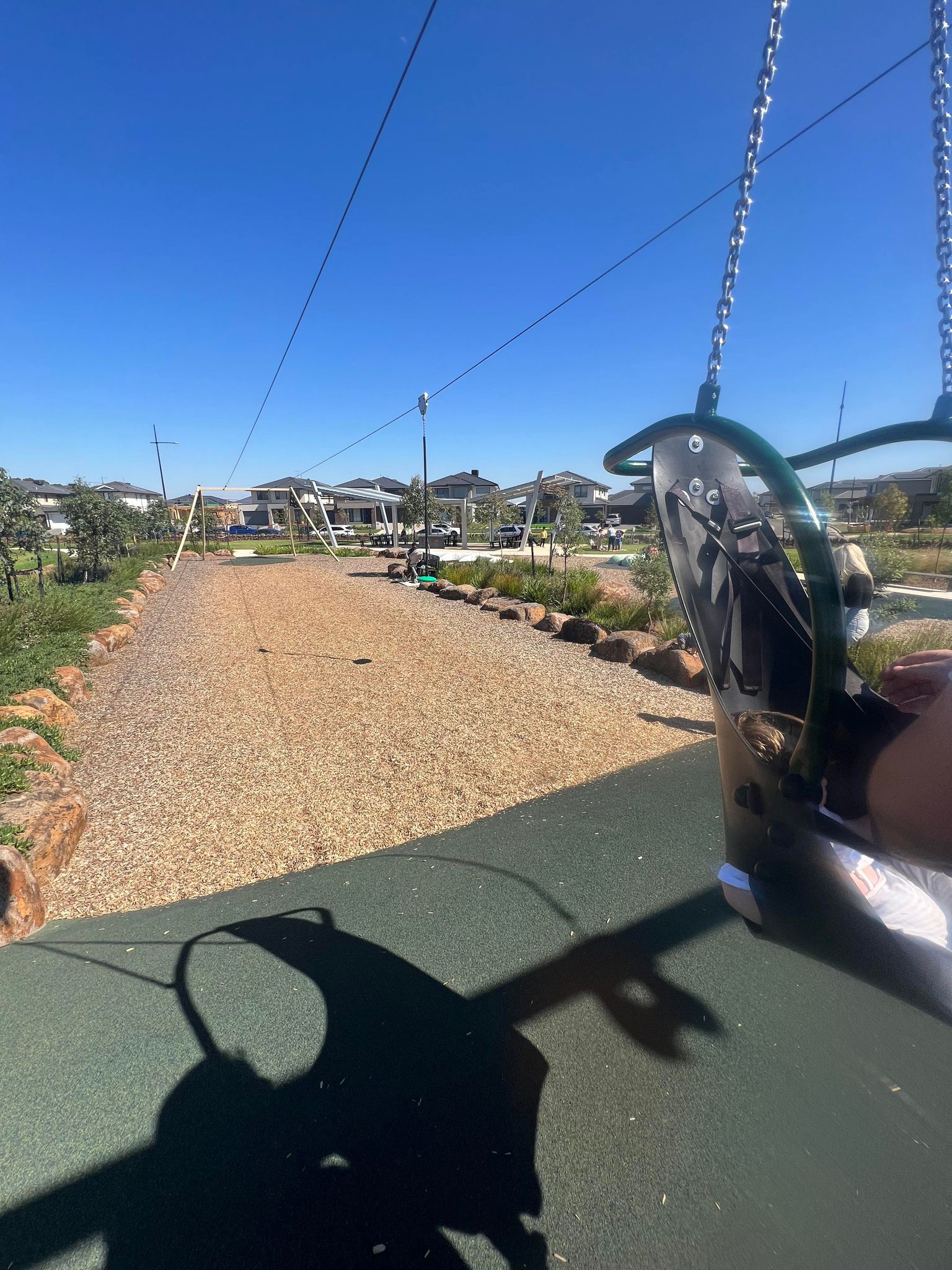 There are lots of things to play on for big kids. There are 2 big slides, a huge climbing frame and lots of obstacles to play on.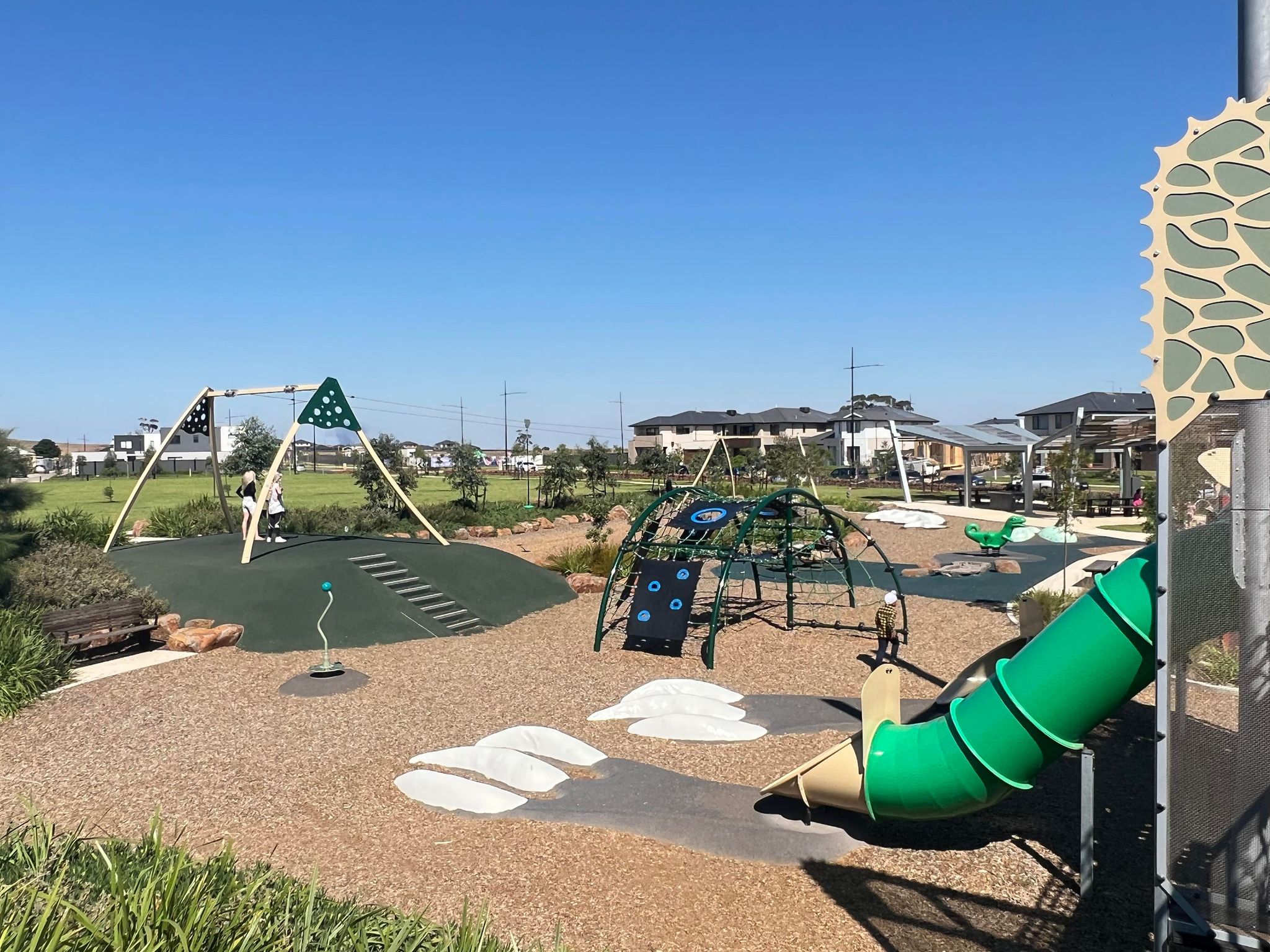 There are plenty of dinosaur-themed decorations for kids to explore which really adds to the aesthetic of this awesome park. My 14-month old loved exploring all the elements of this park.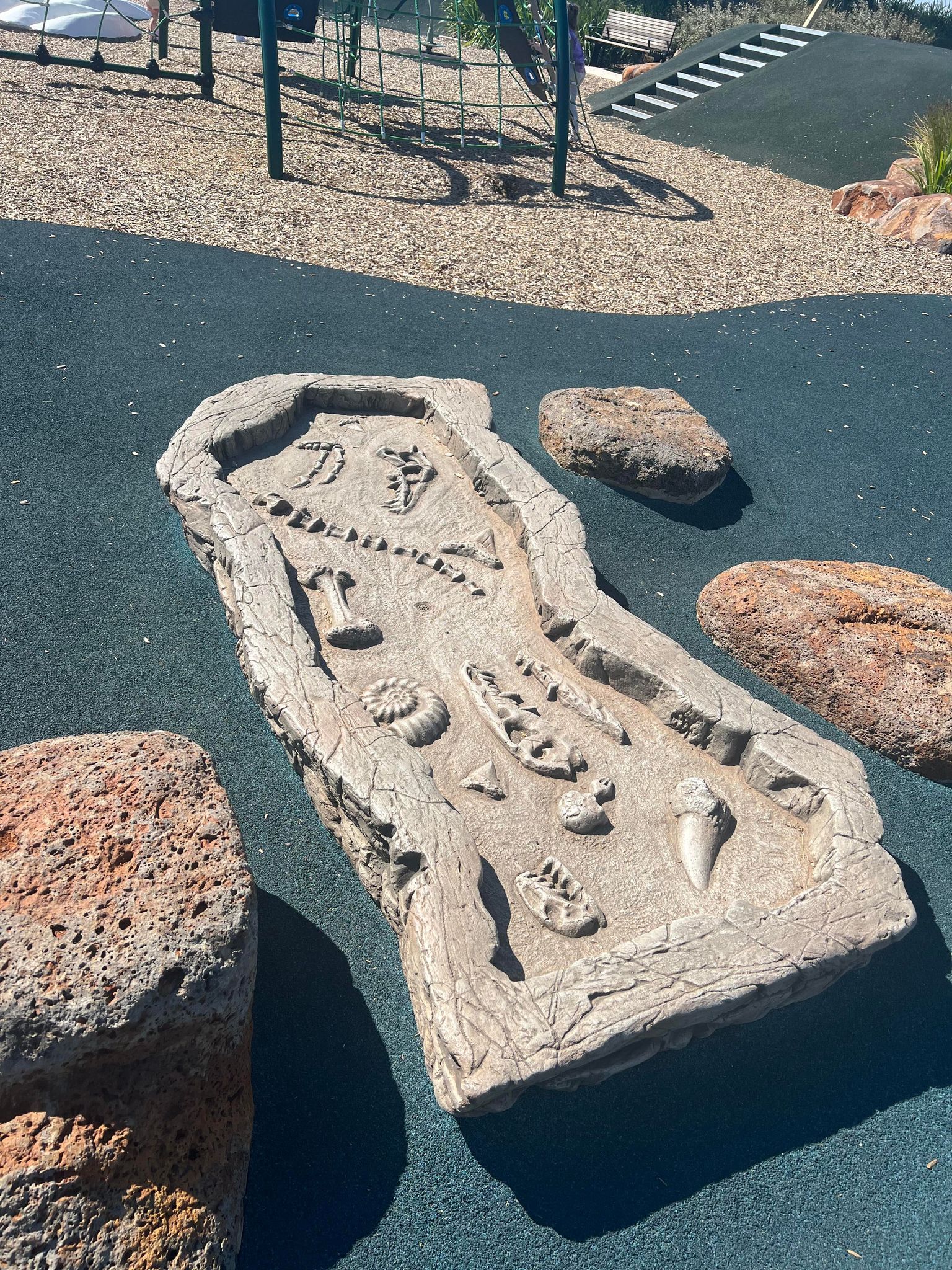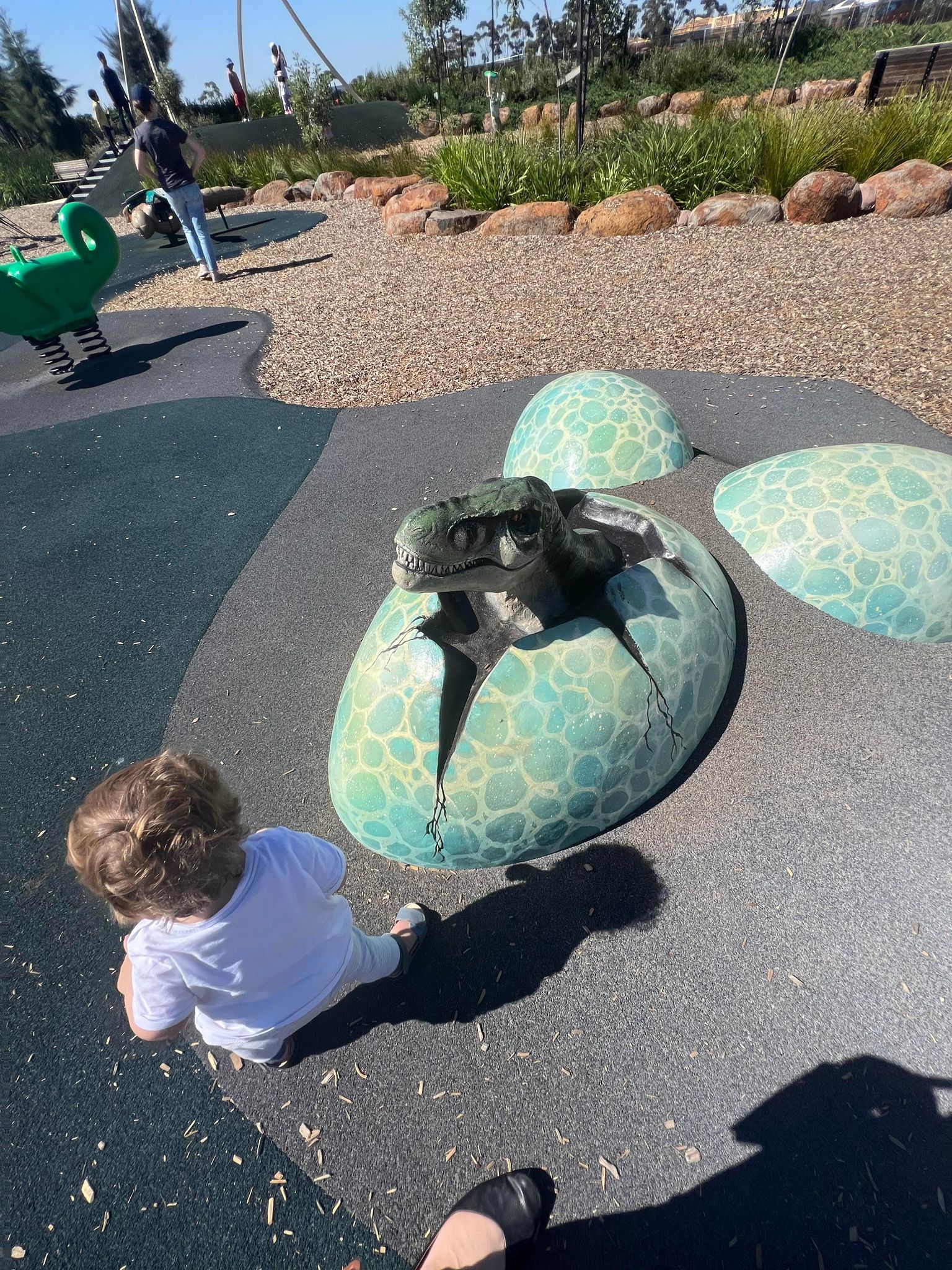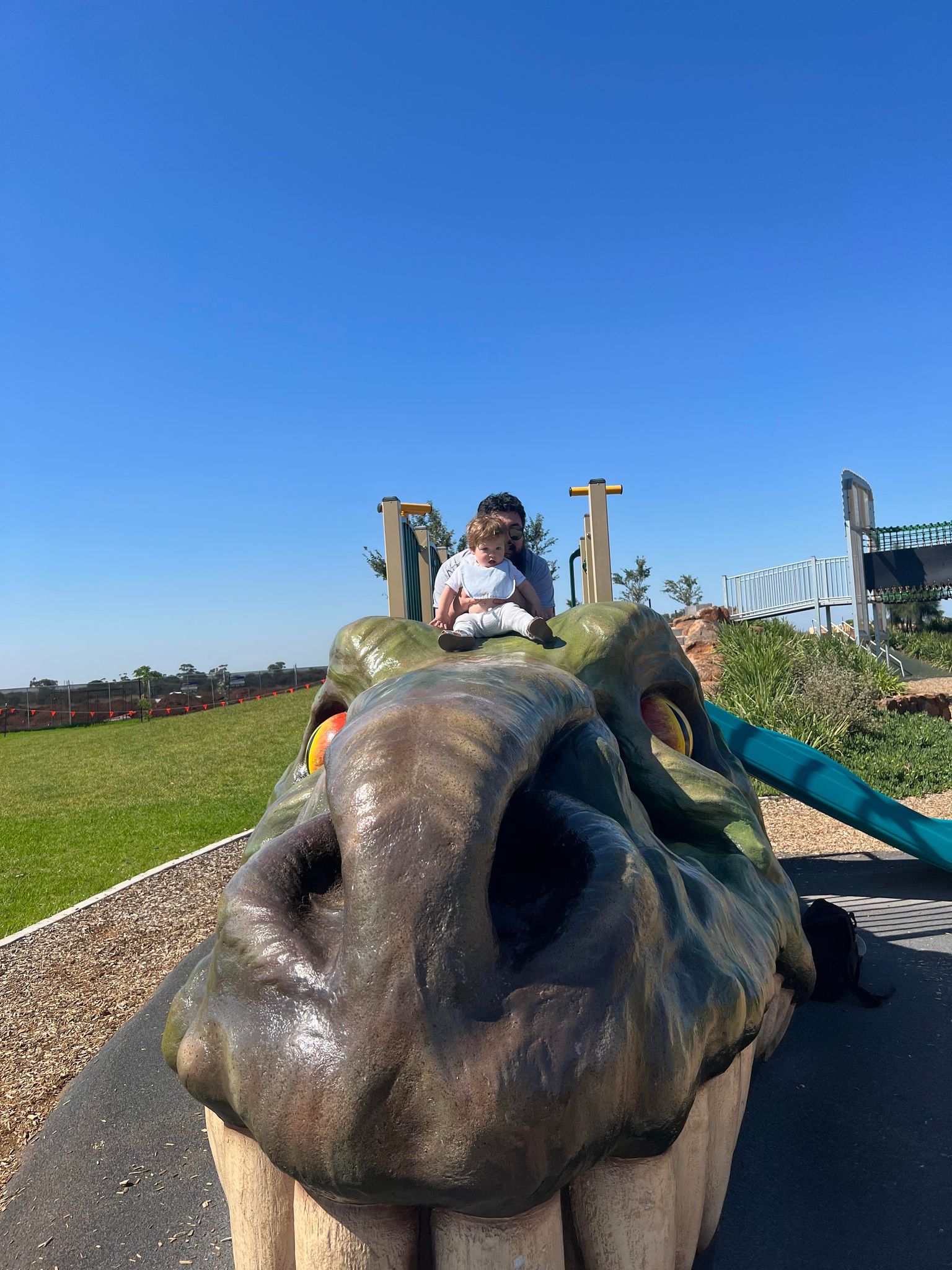 There are 2 big slides on the main playground structure which are great for older kids but probably not great if you have toddlers. Fortunately, there is also play equipment in the park more suitable for younger kids.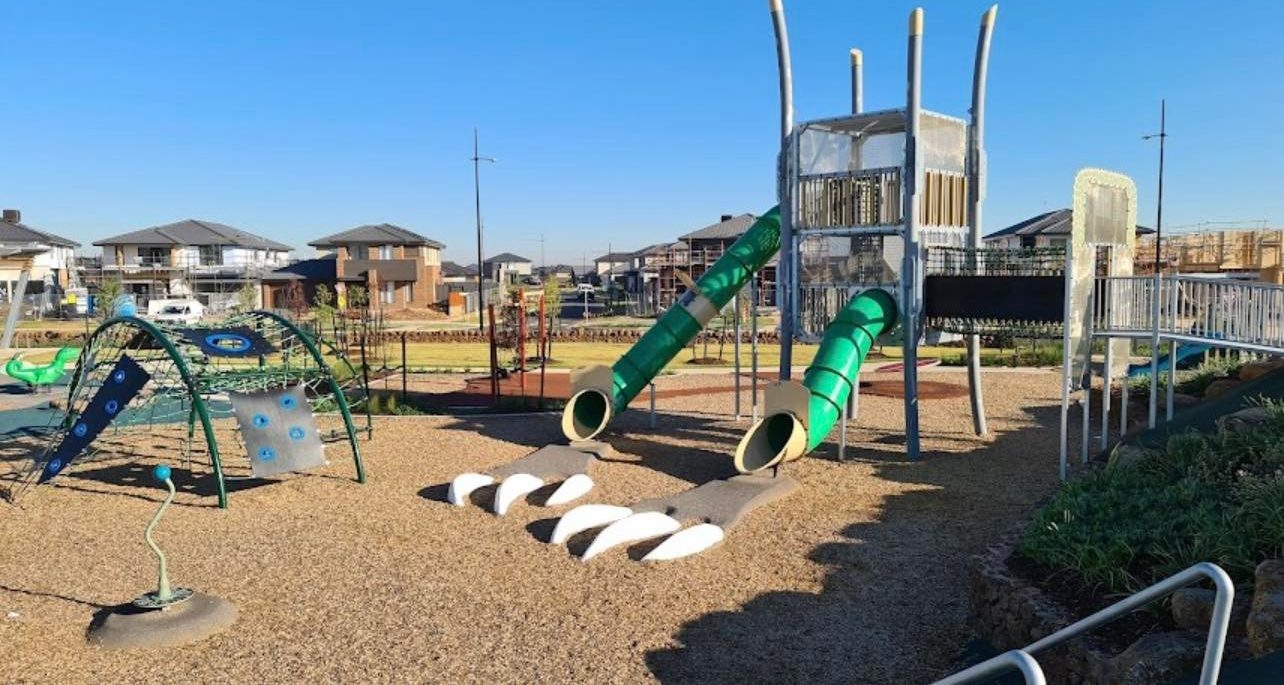 For younger kids, there are 3 swings, 2 small slides, a seesaw and a flying fox with a seatbelt.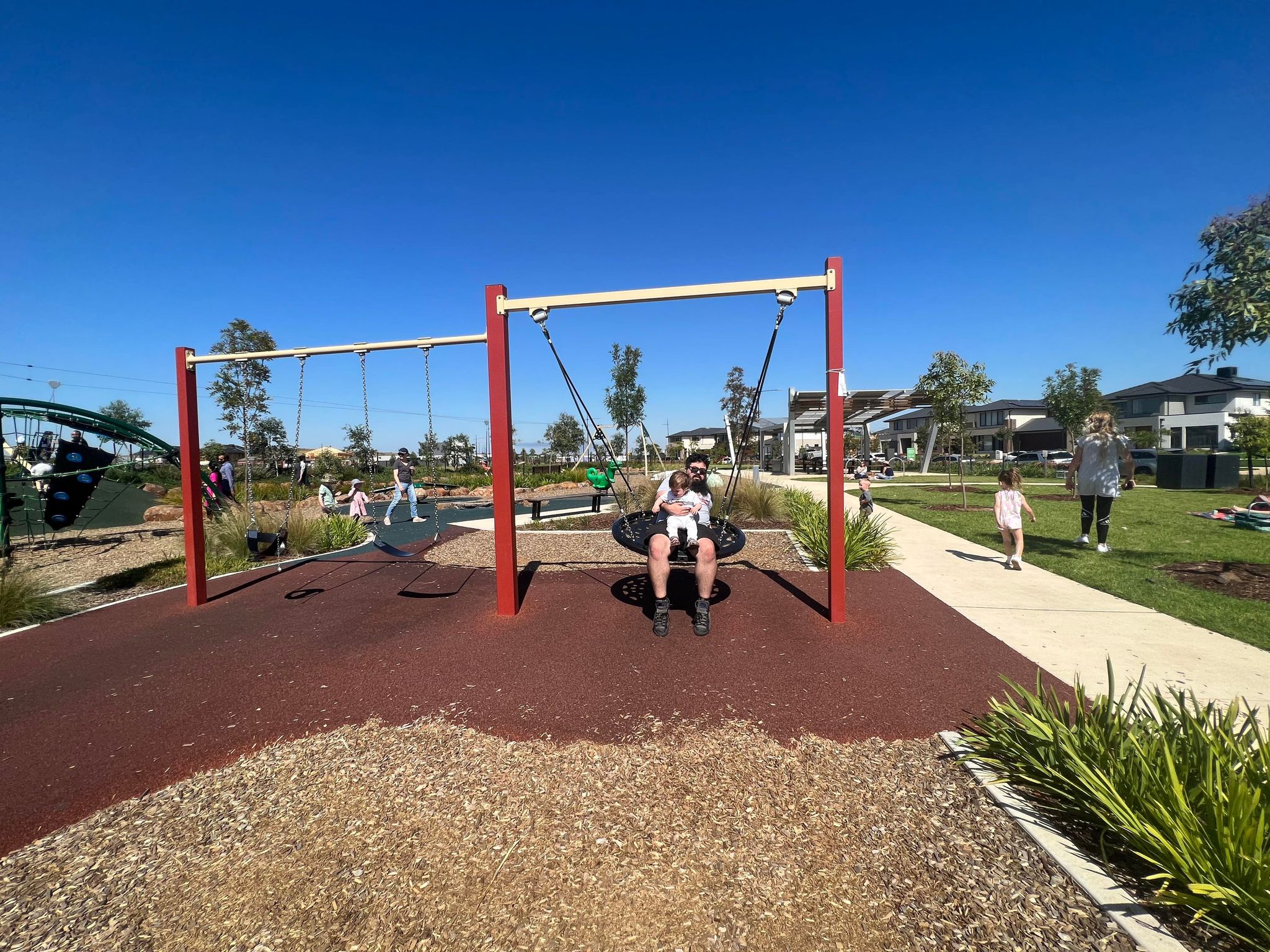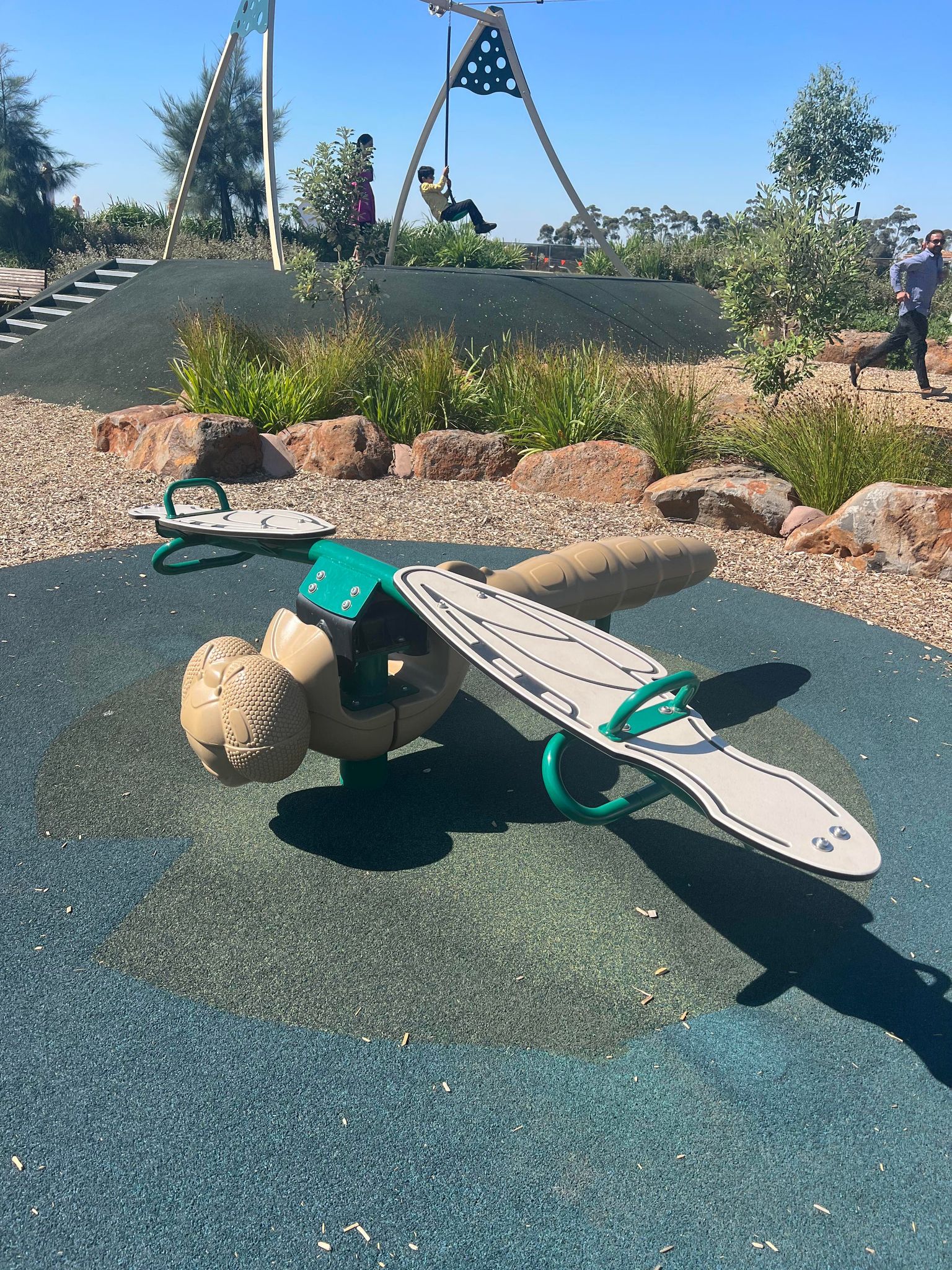 Dinosaur Park Truganina Features 
2 Flying Foxes
Plenty of free parking
Undercover BBQ facilities with seating
Play equipment for kids of all ages
Beautifully themed play equipment.
2 giant slides
2 toddler slides
If you would like to visit the Dinosaur Park in Truganina it is located in the Grandview Estate at 41 Altezze Dr, Truganina.
If you want to visit another Dinosaur themed park in the west I recommend visiting McNish 'Dinosaur Park' Reserve in Yarraville.
Check out our other playground recommendations here.