The rise of the Gonksville universe has been swift, with these little plush characters making their way into the homes and hearts of a pretty mixed group of fans. Each Gonkie from Gibson Gifts has its own identity and backstory, making these unique characters the ultimate collector's item and perfect gift. If you are a 90s kid then you might be having flashbacks to the Ty Beanie Babies which were also collector's items and also released ranges for special occasions, like graduation.
If you are on your way to collecting them all or simply thinking about making your first Gonkie purchase, here is the ultimate Gonkie plush gnome checklist. Let's meet the team!
Sparkles the Unicorn Gonkie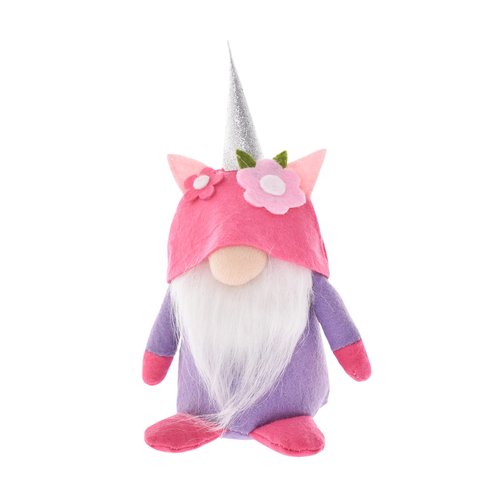 'Sparkles the Unicorn, Flies high in the sky, Sprinkling magic and fun, She's always nearby.'
We love Sparkles and her understated unicorn horn, as well as the pink and purple colours. This is a fantastic gift for a little girl or someone who appreciates the sweeter Gonkie collection. If you have a birthday party coming up, be sure to wrap Sparkles up for a lucky little girl.
Stellar Sprinkles Gonkie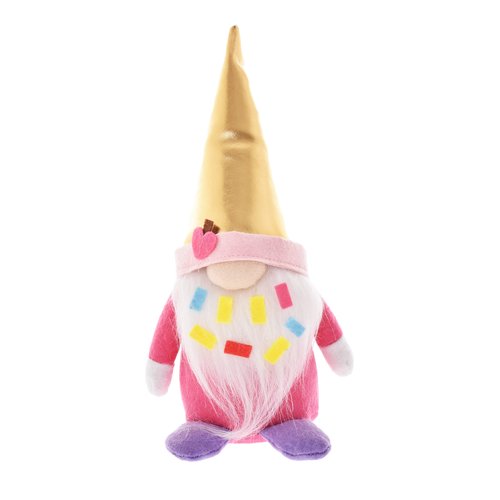 'Stella Sprinkles, Shares laughter & fun, Always remember, You are her number one.'
The confetti in Stellar's beard says it all – she is ready to have fun! This is a great gift for a celebration, and it's a cute way of acknowledging a special moment without just bringing balloons and a card. Unlike Sparkles, we think Stellar could appeal to kids and adults and is a great Gonkie to add to your own collection.
Maya the Mermaid Gonkie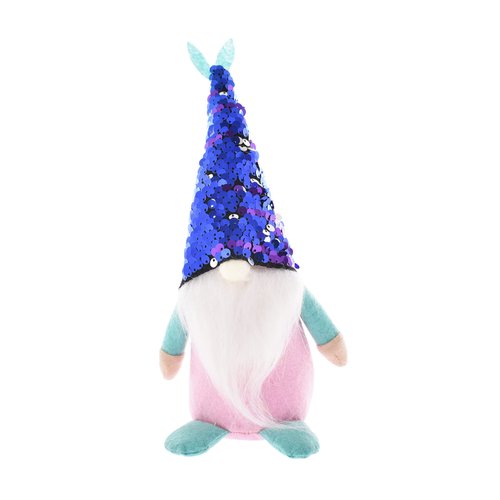 'Maya the Mermaid, Plays under the sea, Being your best friend, Fills her heart with glee'
If you love a bit of sparkle or know someone deserving of something special, then Maya is a great gift. Of the entire Gonkie collection, very few have sequins so enjoy this special little character. If you do intend on collecting, then Maya will look great on the shelf as her sequins attract lots of light and shimmer.
Baby B and Baby G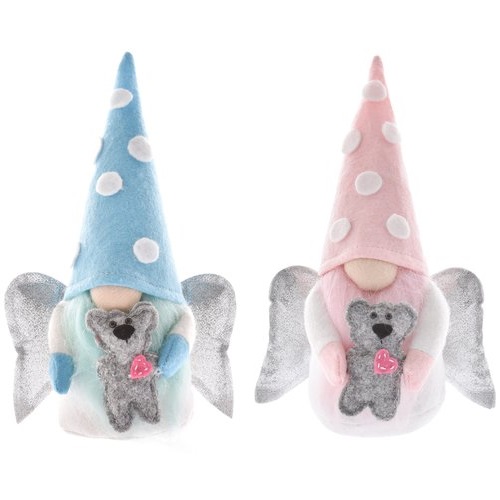 'Baby B and G is here, With each little step, Your Baby Boy and Girl, They will love, cherish and protect.'
It's getting harder and harder to get the perfect gift for new parents when they welcome a little boy or girl into the world. The Baby B (B for boy) and the Baby G (G for girl) is a unique and fun gesture with a kind sentiment. Not only will the parents be chuffed to have a new toy and an item to commemorate the birth of their child, but it might also even become a favourite plush toy for the little one too.
Digby the Dog Gonkie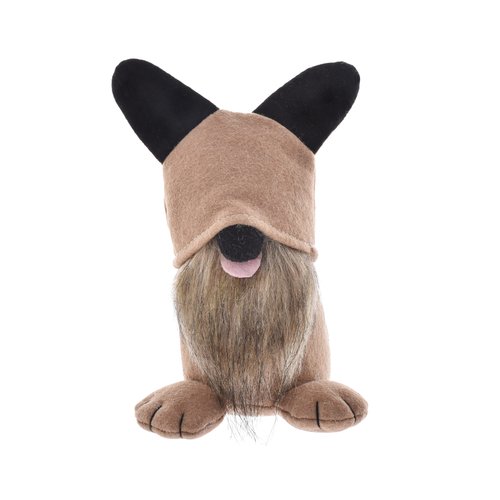 'Digby the Dog, Is your faithful friend, Right by your side, His love will never end'
This is a must-have Gonkie for all the dog lovers out there, and probably one of the more bold Gonkie designs we have seen. You would be forgiven for not thinking this is a Gonkie at first glance, but that unmistakable beard and nose are the giveaway, even hidden under the big dog's ears. This is a fun gift for a little one or a dog-obsessed adult.
Kitty the Cat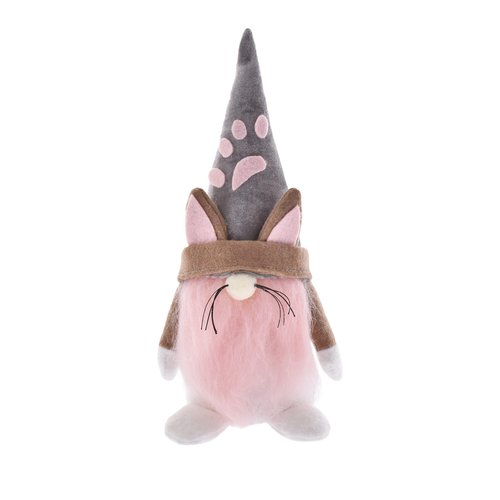 'Kitty the Cat, Loves to play, She is full of cuddles, And will make your day.'
There can't be a dog Gonkie without appeasing the cat lovers, and Kitty will not disappoint. We love the pink, grey and brown colour palette of this one, and we have even gifted it to a new mum who loves cats and had created a nursery in the same colours. Kitty the Cat looks great on a shelf… although it might be the perfect prey for an adventurous house cat looking for a new toy.
Ted the Bear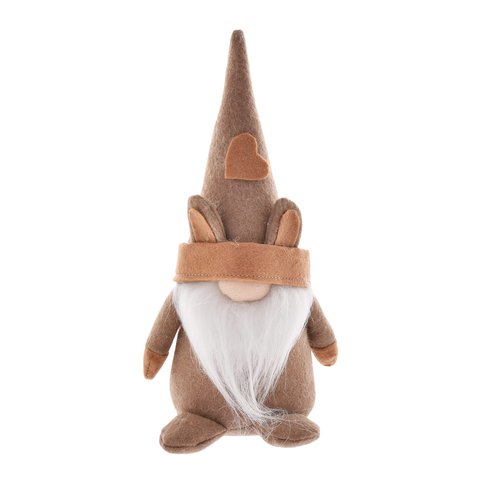 'Ted the Bear, Gives the best big hugs, His thick, cosy coat, Will help you feel snug.'
If you are looking for a teddy bear gift as a 'get well soon' gesture or even for valentines day – then Ted is a sweet gift to give. Who wouldn't want to receive this little guy? We think this Gonkie is another one that is perfect for kids and adults alike, and we might just have to get a few so that we have a few gifts on hand.
Ozzie the Own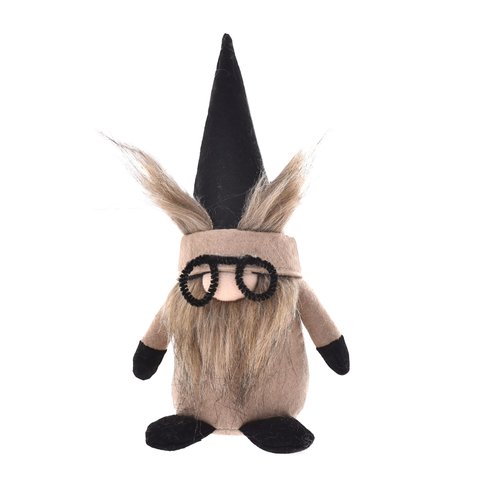 'Ozzie the Owl, Wise and bright, A new feathered friend, To watch over you at night.'
We love this quirky little Gonkie, and we think it gives off some Harry Potter vibes with those cooky eyes and wiry hair. You might like to give this one to your night owl friend, or you could even gift it to a little someone who you want to watch over at night, as Ozzie says he will. We love the simple colours and fun design of this Gonkie and would be pretty happy to see him out and about after dark.
Florence the Nurse and Doc the Doctor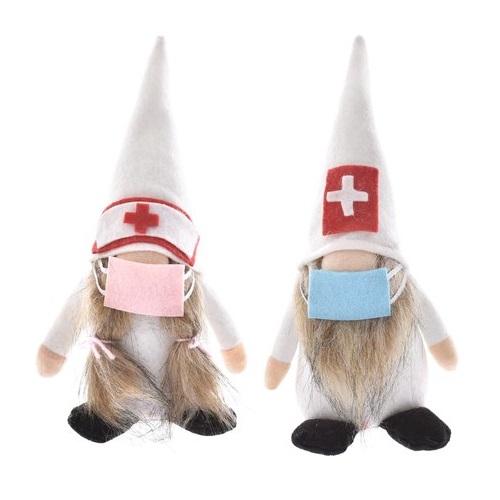 We absolutely love Florence and Doc and their medical garb, as they are immediately recognisable as health care workers. What a perfect gift to give the frontline workers in your life, or even to a newly graduated nurse or doctor. If you actually work at a hospital or medical centre, this might be a great addition to your decor and would bring a smile to both medical professionals and patients. Who says a clinical environment can't be a little bit of fun?
Best Teacher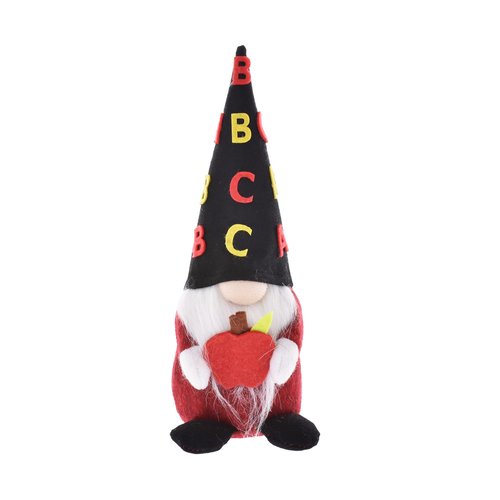 'Best Teacher, Thanks for all you do, You're clever, fun, And inspiring too.'
Don't find yourself stressing about what to get your kid's teacher at the end of the school year, and grab a few Best Teach Gonkies. We love the token apple and letters on his hat, and it's the kind of gift that the teacher will be able to leave in the classroom for their students to also enjoy. If you have a friend or family member who has just graduated from teaching, then this might be a great gift!
~
Look, we could go on and on about the many Gonkies we love. This is just a snapshot, so be sure to head straight to Gonkiesville and meet the rest of the bunch! We would love to know which ones you love most!