Panny's Chocolate Factory Phillip Island is located right near the entrance to Phillip Island. If you are heading to Phillip Island I highly suggest stopping by this wonderful chocolate factory.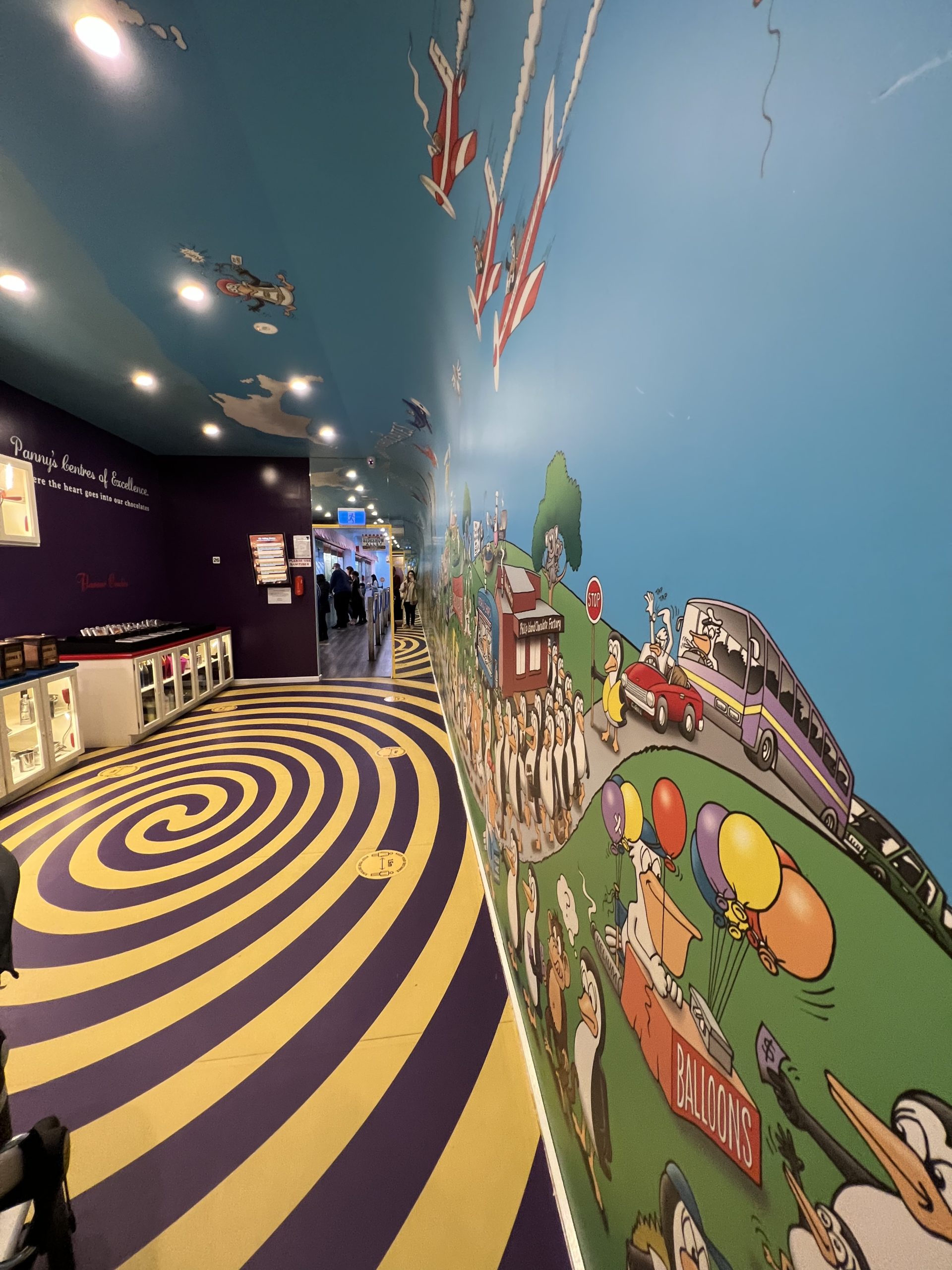 Panny's chocolate factory has a cafe and gift shop. You can also take a self-guided tour around the chocolate factory and see for yourself how chocolate is made.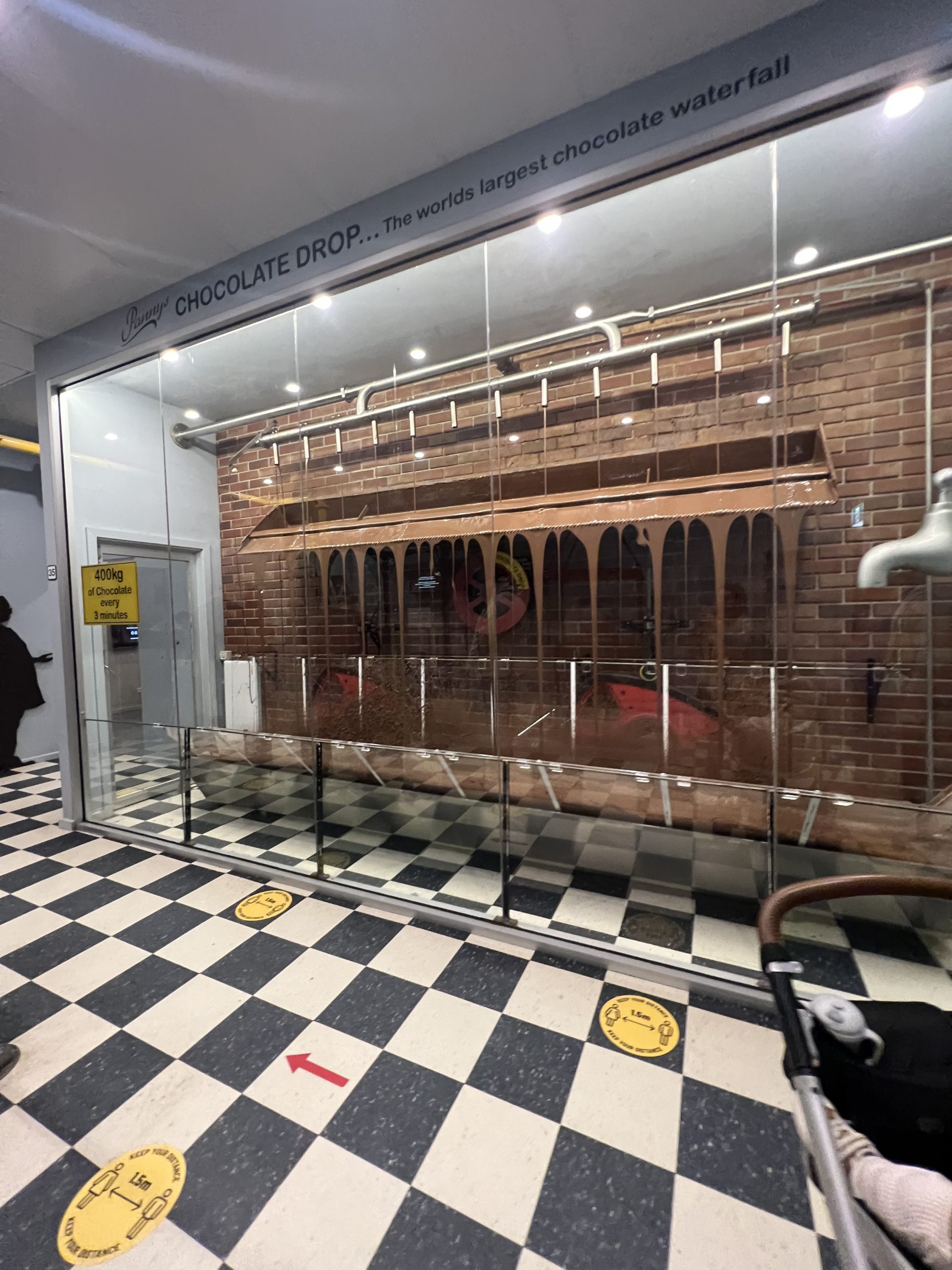 When you enter the chocolate factory tour you will be given some chocolates to sample and there will be staff handing out more samples throughout the tour. It isn't a guided tour. You do the tour at your own pace but there are staff members in the factory who will help you and give you some more information about their chocolate-making process.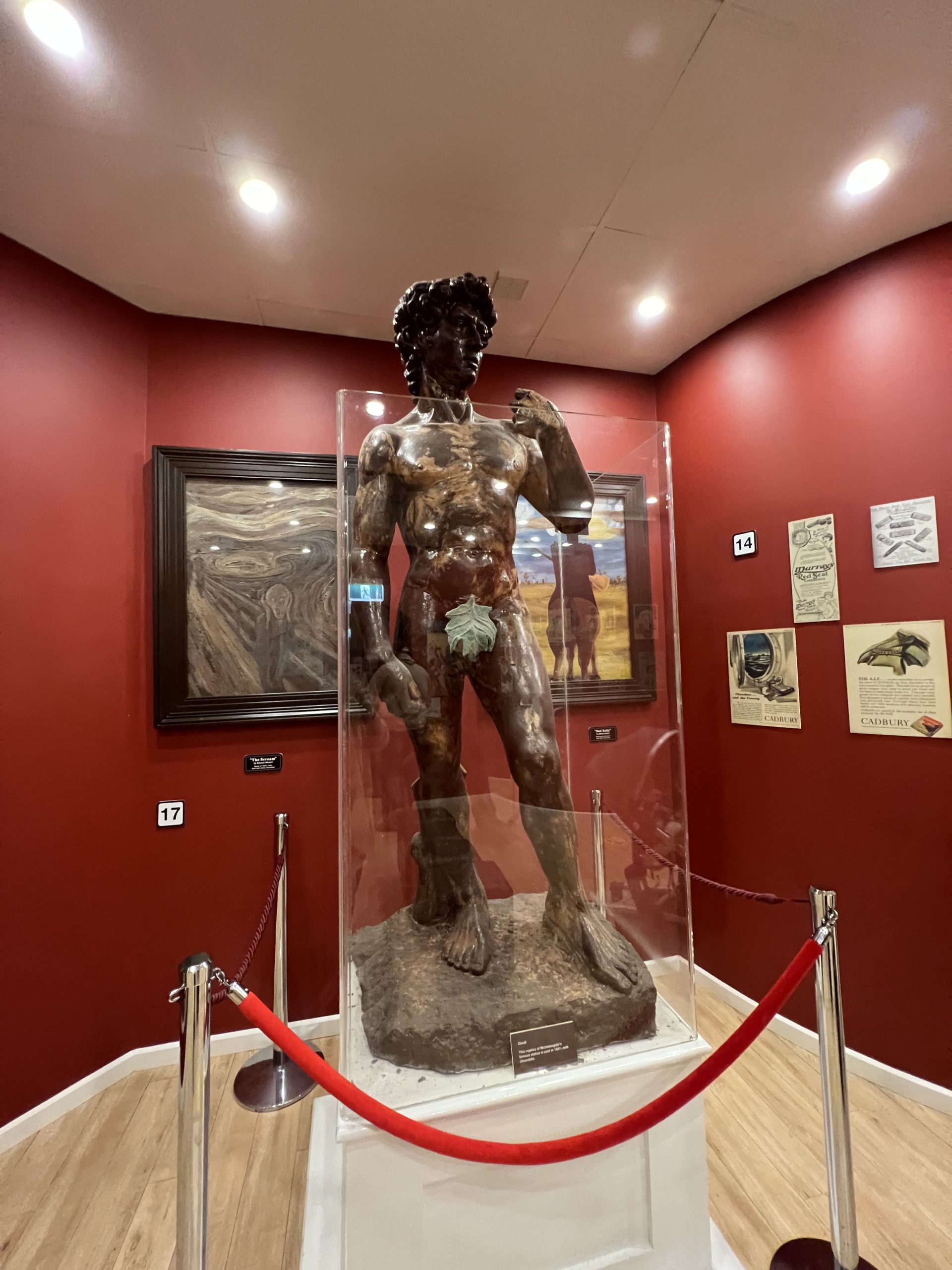 The chocolate factory has some pretty impressive works of art all made with chocolate of course. There is a Statue of David made out of chocolate. Let's hope he doesn't melt. They must have to keep the temperature quite low at all times to prevent the chocolate sculptures and artworks from melting. I'm not sure what will happen when the chocolate starts to go bad but still it's impressive while it lasts.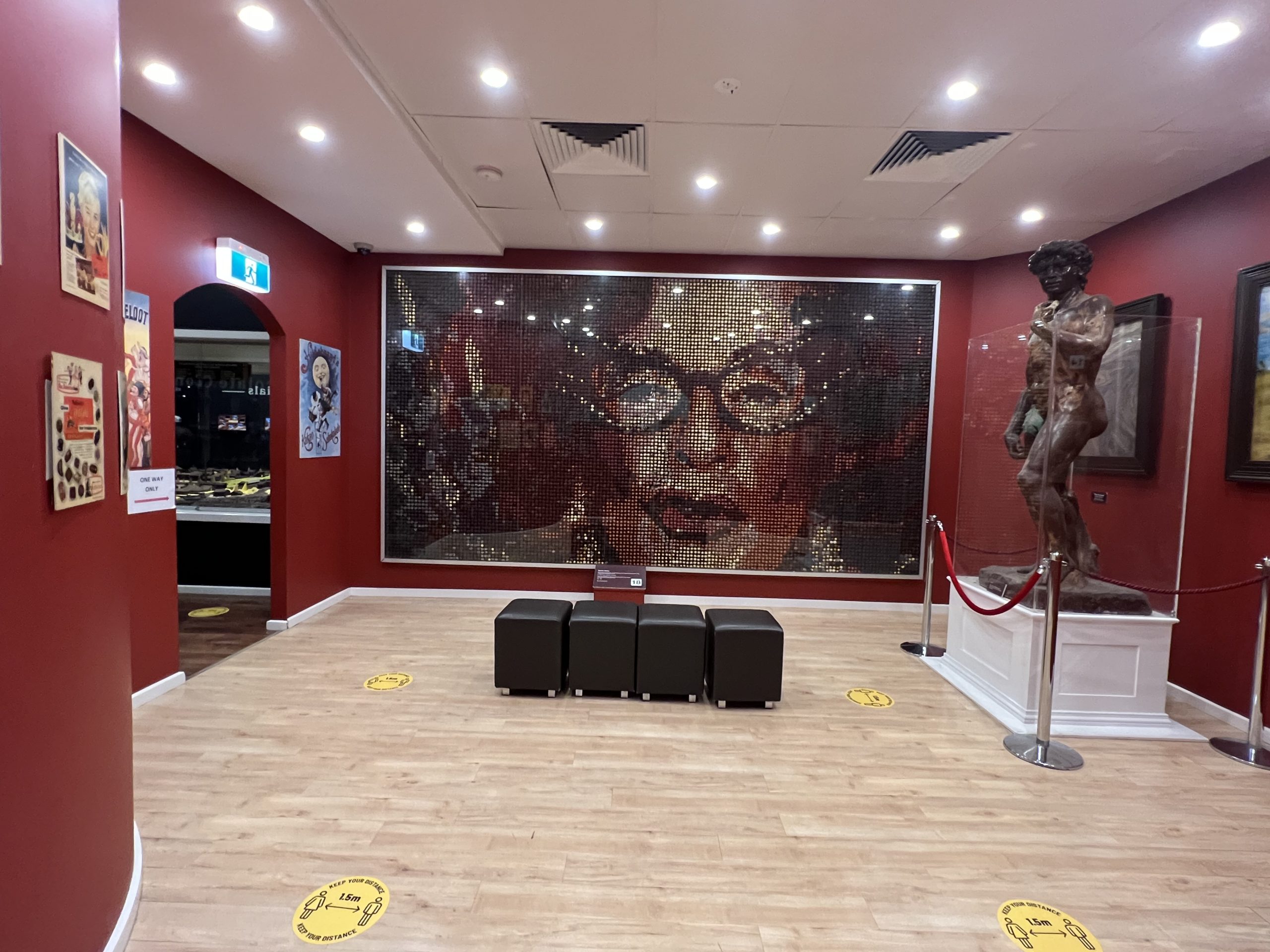 There is a large portrait of Dame Edna made out of chocolate truffles. If you get up close you will see thousands of truffles of different colours in a collage that looks like a large Dame Edna portrait from far away.

When you exit the chocolate factory you will come out into the gift shop. But it's good to note that you don't need to do the tour to visit the gift shop or the cafe. The chocolate was pricier than supermarket chocolate but the chocolate is infinitely better. The chocolate here really melts in your mouth, unlike Australian supermarket chocolate. If you don't want to travel all the way to Phillip Island to try the chocolate you can even order online.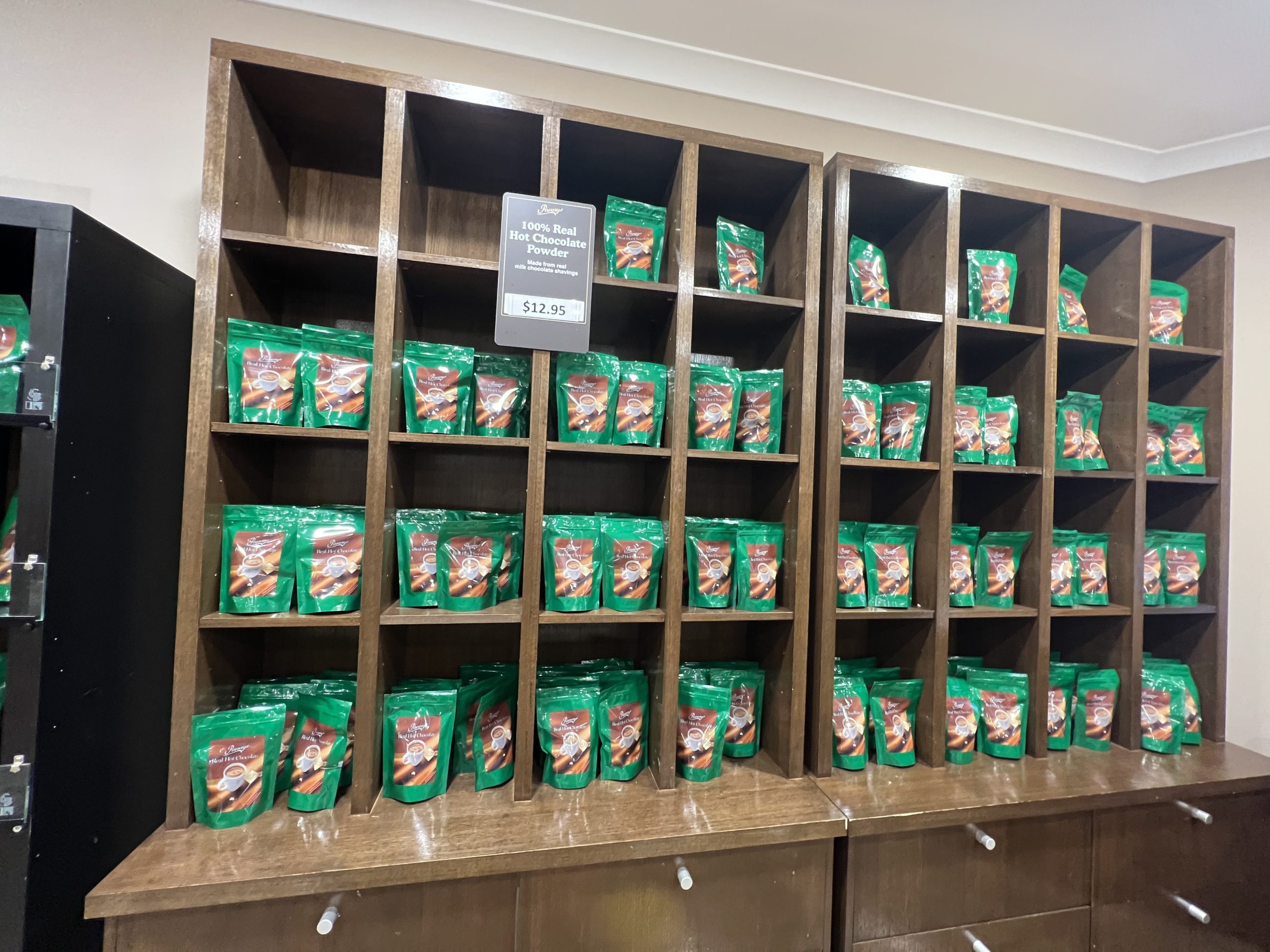 The chocolate factory gift shop sold a decent variety of items but one thing I couldn't pass on was the hot chocolate. There is quite a lot in the bag but you need to use 7 heaped teaspoons per mug so I have a feeling it won't last long. But the hot chocolate is worth it. It tastes like you're drinking warm melted chocolate.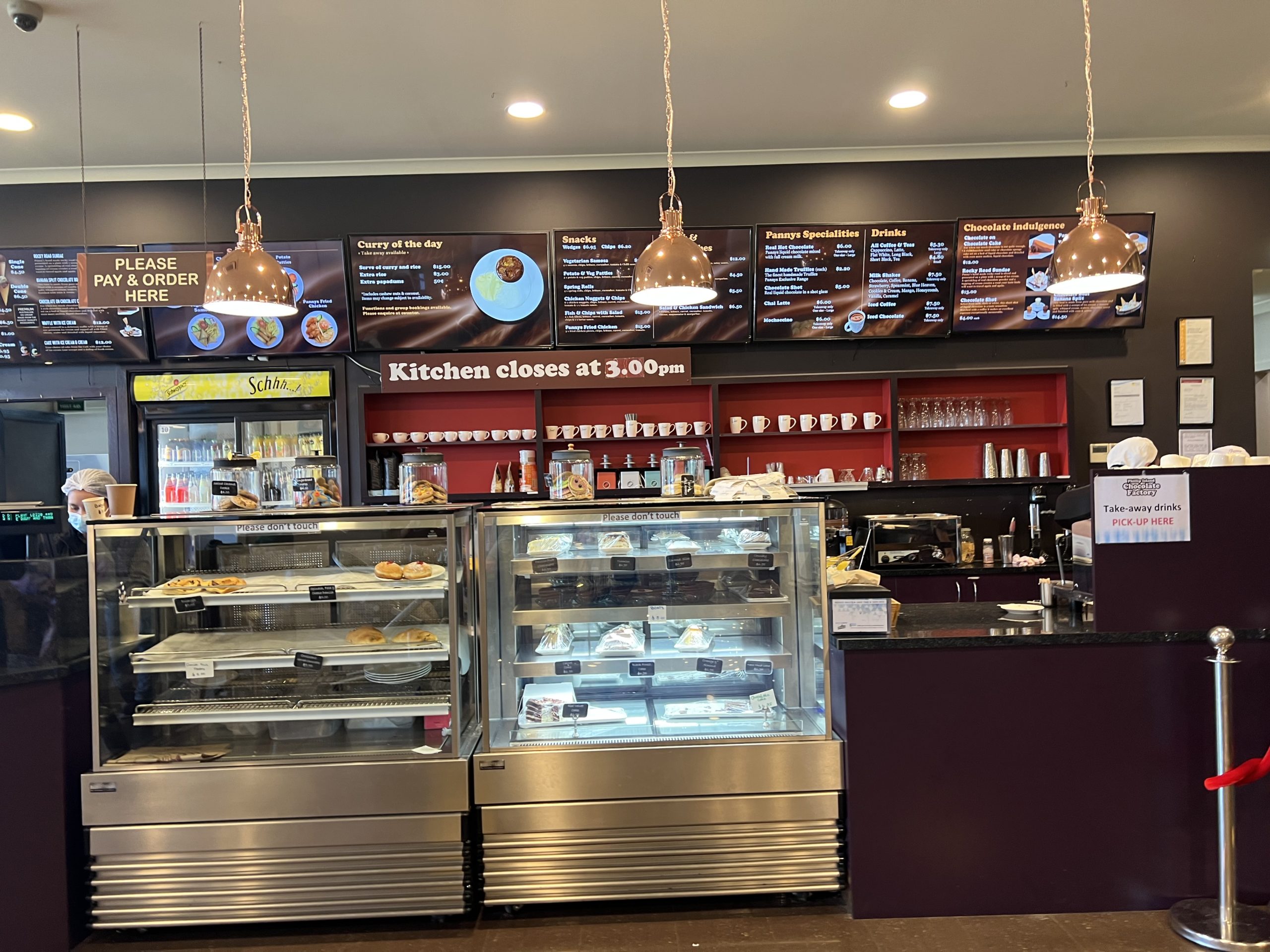 Panny's chocolate factory also has a cafe. Anyone can visit the cafe without needing to take a tour of the factory. It is important to note that the restaurant kitchen closes at 3 PM so make sure you don't come too late in the day. If you don't have a sweet tooth the restaurant also has savoury options including fried chicken, fish and chips, wraps and a daily curry special. If you have a mega sweet tooth make sure you try the chocolate on chocolate cake. It's chocolate mud cake with melted chocolate on top.
Best Sweet Dishes at The Phillip Island Chocolate Factory Cafe 
Chocolate on Chocolate Cake: An ultra-rich chocolate mud cake placed on a bed of liquid chocolate.
Chocolate Shot: A whole shot glass filled with melted chocolate.
Panny's Crispy Bread with Chocolate: Crispy fried Indian bread served with a pot of melted milk chocolate. Think of it as sweet papadum pieces dipped in warm melted chocolate.
Best Savoury Dishes at The Phillip Island Chocolate Factory Cafe 
Curry Lunch Special: For $15 you will get 2 meat and 2 vegetarian choices per order served with rice. This is a real bargain.
The restaurant also has a few other curry options, wrap, and classic pub-style meals like chicken parmas and fish and chips.
Tips
The whole chocolate factory is very pram, wheelchair friendly.
You don't need to take the tour to visit the gift shop or the restaurant.
Make sure you play the arcade games during the tour. You only get 10 games per person, but if you win you get the chance to win chocolate.
Bring coins so you can make your own chocolate bar at the end of the tour.
If you look around the gift shop long enough you might be lucky enough to get free samples.
Hours:
Open between 10 AM and 5 PM daily but the restaurant kitchen closes at 3 PM so don't come too late in the day.
Address
930 Phillip Island Rd, Newhaven VIC 3925