Melbourne was named the world's most liveable city six years in a row and for good reason. 
The city is buzzing with shopping precincts, quirky laneways, museums, galleries, world-class restaurants, beautiful parks and more.
Melbourne is generally known for its cafe scene, trendy bars and hipster culture but that doesn't mean that it isn't a family-friendly destination. Here are the best places to go in and around Melbourne with kids.
Luna Park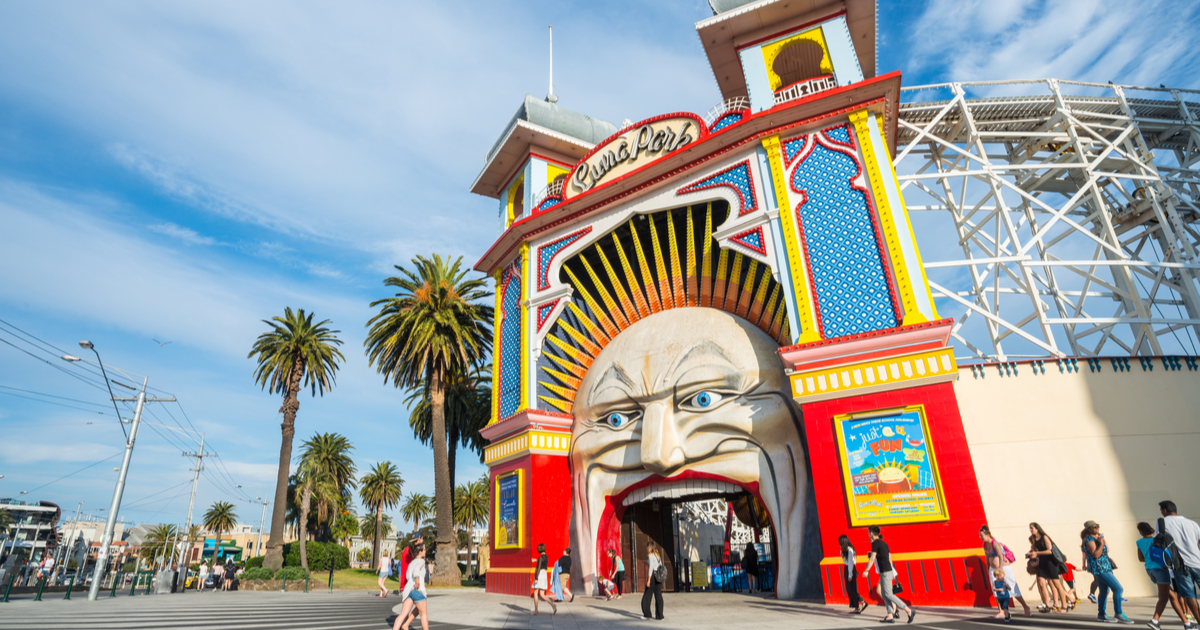 18 Lower Esplanade, St Kilda VIC 3182 Australia
Opens from: 6 PM to 10 PM, Thursdays and Fridays; 11 AM to 10 PM, weekends
Luna Park has been a Melbourne icon for over 100 years! The rides at Luna Park are generally tame and most rides are family-friendly. 
See if your kids are brave enough to ride the Scenic Railway. Don't be fooled by its size it's a very mild rollercoaster. 
From the top of The Scenic Railway, you'll have a great view over Port Phillip Bay and the Melbourne skyline. If you go at night you can even enjoy 6,000 lights at night from the Luna Park Carousel. 
Annual pass Pricing: Annual passes are $120 (all age ranges)
Daily unlimited ride passes: 0-3-year-olds can enjoy unlimited rides for $18. 4-12-year-old unlimited tickets are $41.50 and tickets are $51.50 for those aged 13 and over. 
Family passes: 2 adults and 2 kids $155 
LEGOLAND Discovery Centre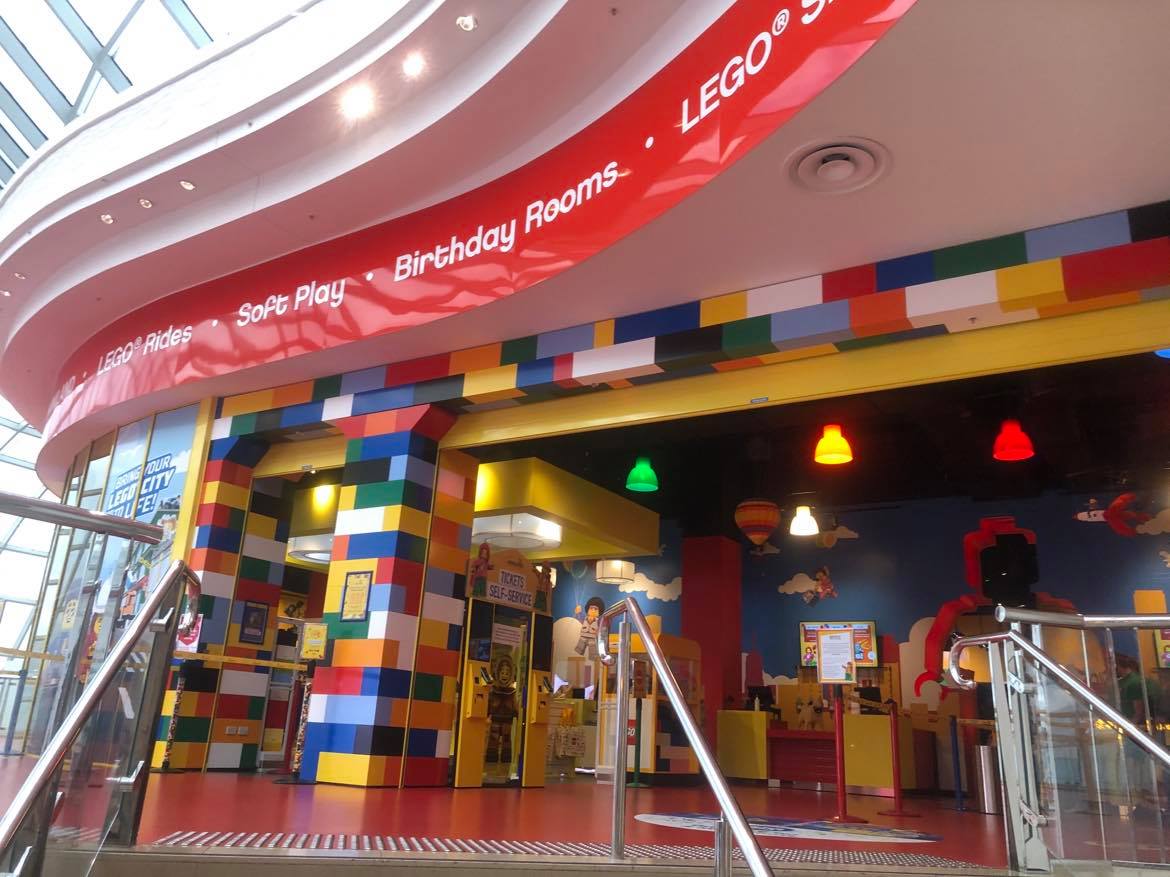 Level 2/ 1341 Dandenong Rd., Chadstone VIC 3148, Australia
Opens at: 9:30 AM – 5:30 PM, daily (except on Tuesdays and Wednesdays)
The Legoland Discovery Centre has 13 exhibits including a miniature Melbourne made entirely of lego. See how many Melbourne landmarks your kids can point out such as Luna Park, Eureka Tower and Flinders Street Station.
The Discovery Centre also has a 4D cinema with simulated rain, snow, and wind. Each movie is 20-minutes long and there are 5 movies to choose from.
There is also an indoor playground, and 2 rides for your kids to enjoy. Once your kids have burned all of their energy there's a cafe to recharge their imaginations. 
Annual passes: From $77 per person
Daily passes: From $27.60
Scienceworks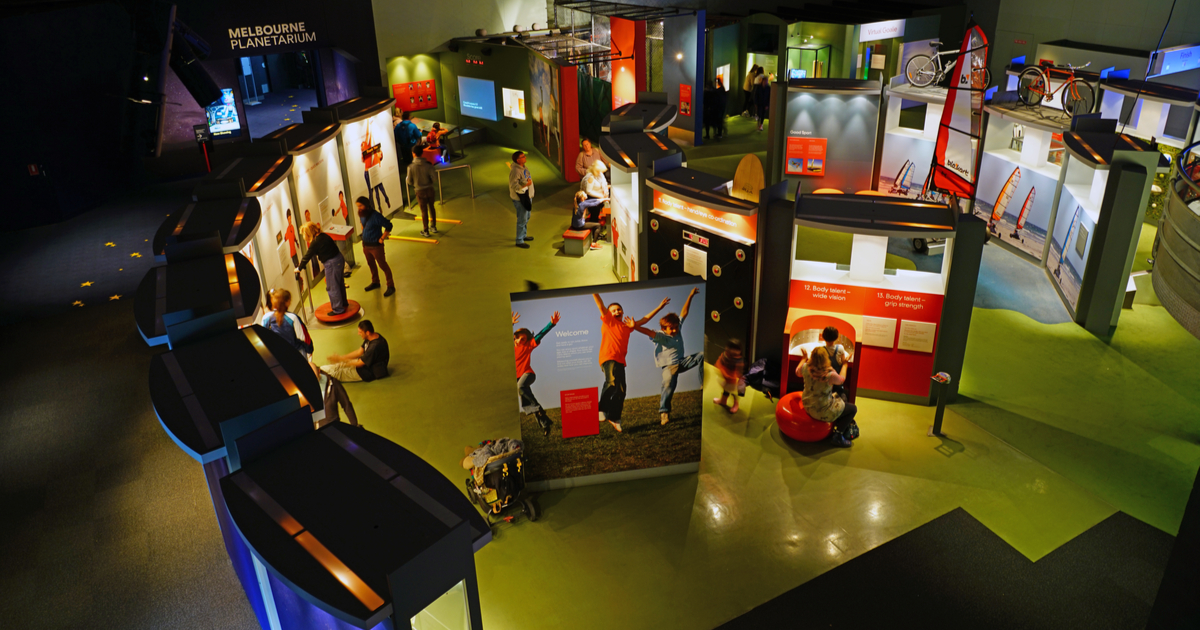 2 Booker St, Spotswood VIC 3015
Scienceworks is a kid-friendly science museum. It is as fun as it is educational. 
Scienceworks allows children to learn through play. Teach your kid about the human body by letting them play in a playground of giant organs, or let them get some exercise in the sports section of the museum. 
In the sports section, you can race against a simulated Cathy Freeman to test how fast your kids are. It's a great way to trick your kids into burning off some energy. 
If your kids can sit down without getting restless you can take them to a show in the planetarium or watch a lighting show to help teach your kids how lightning is created. 
Melbourne Zoo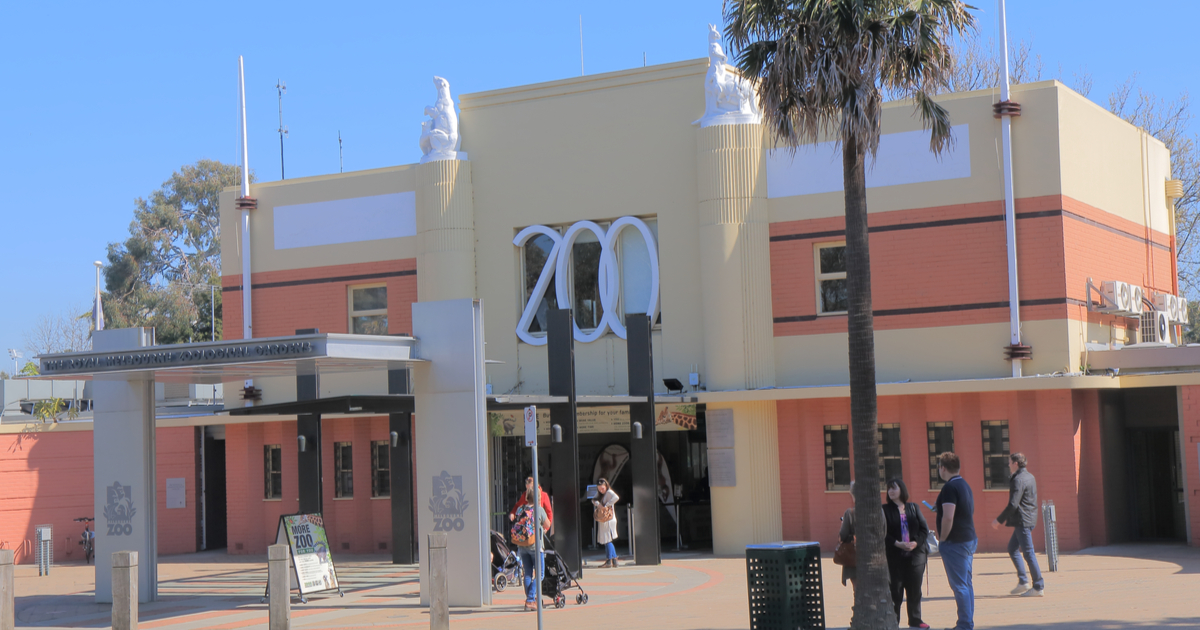 Elliot Ave., Parkville VIC 3052, Australia
Opens at: 9 AM – 5 PM, daily
Melbourne zoo has over 300 species of animals including birds, mammals and reptiles.
Melbourne zoo also has animal experiences and guided tours if you want to see the animals up-close. There are experiences available with elephants, kangaroos, gorillas, tigers, giraffes, seals, orangutans and more. 
If you're up to it you can even spend a night at the zoo. With Melbourne Zoos Roar and Snore. 
Roar and Snore :$225 per adult / $250 on Fridays and Saturdays $160 per child (5-12 years) / $180 on Fridays and Saturdays
Daily tickets: Ticket prices vary. See here for the full array of ticket options. 
Werribee Zoo
K Rd., Werribee South VIC 3030, Australia
Opens at: 9 AM – 5 PM, daily
Werribee Zoo is located around 30 minutes from the CBD but it is worth a visit. Werribee Zoo does have things that Melbourne Zoo does not have so don't give it a miss. 
What makes Werribee Zoo unique is the Safari Bus. Your kids will feel like they're on an African safari. The safari bus allows you to see African animals up close and instead of behind a cage or fence. The Safari bus is included in the price of admission so a visit to Werribee Zoo is definitely worth it. 
As well as the Safari bus, Werribee Zoo also has animal encounters and a slumber safari. The slumber safari allows you to spend two days at the zoo immersing yourself in the zoo and participating in unique animal encounters, 
Tickets: Click here for the full range of ticket options. 
Slumber Safari: $345 per adult (16+) / $390 on Friday and Saturday nights. $180 per child
Melbourne Aquarium 
King St., Melbourne VIC 3000
Opens at: 10 AM – 5 PM, daily (except for Tuesdays and Wednesdays)
Better known as Sea Life Melbourne, the aquarium lets your family discover an amazing underwater world. Have a glimpse of the best and most mesmerizing and never-before-seen sea creatures with your family; huge sharks, penguins, massive crocodiles, and mysterious stingrays are on the list of animals you can find at the Melbourne Aquarium.
Dive your way to the ocean before enjoying the icy cool waters of Antarctica and enjoy the cheeky dances of penguins as well.
Daily tickets: Hot tip. If you book online you get 20% off. Online tickets are $36.80 for adults and $25.60 Child (ages 3-15).
Day Trips From Melbourne With Kids
Healesville Sanctuary
Glen Aide Av., Healesville VIC 3777, Australia
Opens at: 9 AM – 5 PM, daily
Healesville Sanctuary is located one hour from Melbourne in the beautiful Yarra Valley.
This   is the zoo to go to when you want to see native Australian animals. 
Healesville Sanctuary is passionate about fighting extinction and is a great place to educate your kids on our native wildlife.  The zoo is a sanctuary that is known for its conservation of native Australian animals, such as wallabies, wombats, koalas, platypuses, Tasmanian devils and more. 
A visit to Healesville can be a great educational and fun outing for your kids to learn about native Australian wildlife and animal conservation. 
For a fun experience, the zoo offers encounters with kangaroos, echidnas and koalas. If you would like a behind the scenes tour of how the animals are fed on a daily basis you can even take a sanctuary food tour. 
Tickets:  On weekends and school holidays kids under 15 are free! For all other ticket prices click here. 
Hanging Rock
139 S Rock Rd., Woodend VIC 3442, Australia
Opens at: 9 AM – 5 PM, daily
Hanging Rock is located 1 hour from the Melbourne CBD in The Macedon Ranges. 
Hanging Rock is a naturally preserved distinctive geological formation. It is famous for its unusual rock formation as a result of extreme weather conditions and former volcanic eruptions. 
This is a great place to get active with the family. If your kids are older try a hike up the summit trail. Or go on a nature walk and see what native wildlife you can spot. The area is a known habitat for koalas!
For a relaxing experience bring your own lunch and have a family picnic out in nature. 
Parking prices: Vehicles with more than 4 passengers can enjoy free parks. All other private vehicles are charged $16.20 for parking. 
Puffing Billy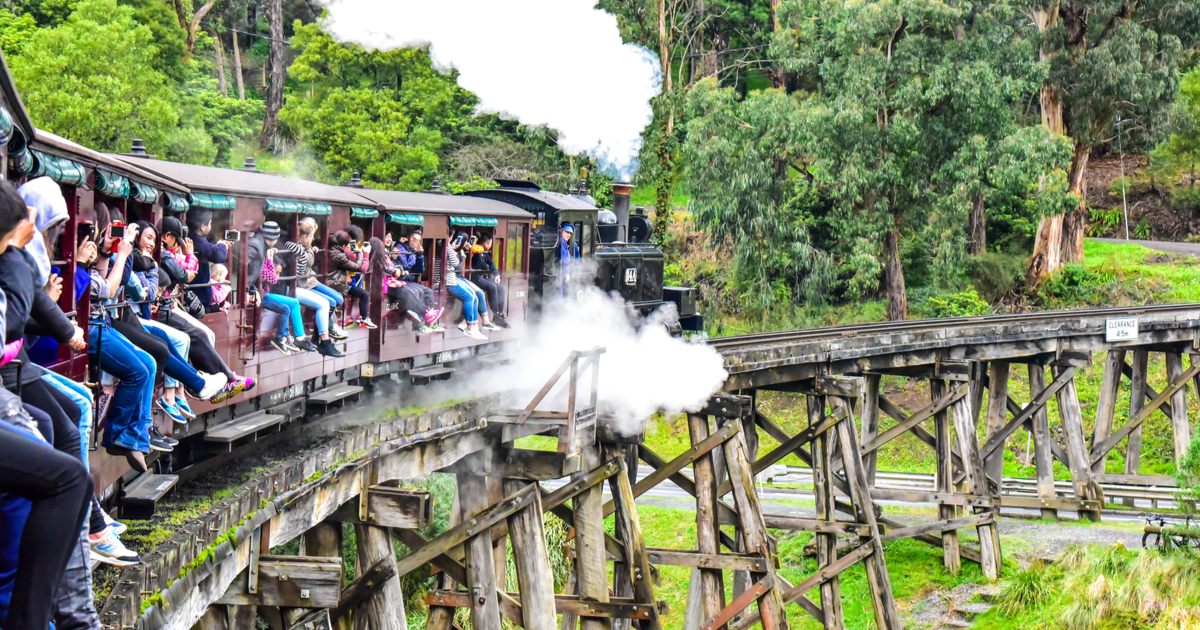 1 Old Monbulk Rd., Belgrave VIC 3169, Australia
Opens at: 9 AM – 5 PM, weekdays; 9 AM – 12 PM, weekends
Puffing Billy is located just 45 minutes from the Melbourne CBD in the stunning Dandenong Ranges. 
Go back in time by enjoying Australia's most popular steam train. Puffing Billy is a tourist favourite as riding the train is done old school, contrary to the usual train rides in most cities. Have a breath of the cool climate gardens and take your family on a tour of the magnificent Dandenong Ranges. Families can indulge in tasty meals at Puffing Billy's Packing shed and have a scenic lakeside paddle boat at the Emerald Lake Park. 
It is another world from the bustling Melbourne CBD. Even though you are just 45 minutes from Melbourne it truly feels like you are in the countryside.
Tickets: Click here for ticket prices. 
Phillip Island Penguin Parade
1019 Ventnor Rd, Summerlands, VIC 3922, Australia
Opens at: 6 PM, daily
The daily parade of penguins from the Phillip Island Nature Park draws tourists and locals all year round. Every day, the penguins parade Summerlands Beach to get to their burrows at sunset. 
The penguin parade usually takes up to about an hour or two, so you can always enjoy a view of the sunset while waiting for the cute little penguins to rise. Your kids will love watching the cute little penguins waddle their way along the beach. 
Tickets: See here for ticket prices.
Kryal Castle
121 Forbes Rd., Leigh Creek VIC 3352, Australia
Opens at: 10 AM – 4 PM, weekends
Kryal Castle is a great place to teach your kids about the middle ages while having fun.
At Kryal castle you can experience a jousting show, see a jesters performance, participate in a murder mystery night, be knighted or get lost in the maze. 
For a great family experience, you can even spend the weekend in the hotel. 
Tickets: See here for ticket information. 
Sovereign Hill
Bradshaw St., Golden Point VIC 3350, Australia
Opens at: 10 AM – 5 PM, daily
Transport yourself back to the Victorian Goldrush by visiting Ballarat's Sovereign Hill. It's a nationally acclaimed tourist destination for those who want to know the history of gold mining in Victoria. 
Sovereign Hill brings back the troopers and redcoats, panning for gold in the diggings, and coach rides for your family to experience; they also have characters in costumes for an authentic experience. Sovereign Hill allows your kids to see what life was like in Victoria in the 1850s!
Tickets: See here for ticket prices. 
Gumbuya World
2705 Princes Highway, Tynong North VIC 3813, Australia
Opens at: 10 AM – 4 PM, Mondays to Thursdays; 12 PM – 7 PM, Fridays; 10 AM – 5 PM, weekends
Gumbuya World is located just outside of the outer south-eastern suburbs.
Gumbuya world recently underwent some renovations. You may remember it being called Gumbuya Park not too long ago. Since undergoing renovations it has transformed from being a small amusement park to being of the country's best theme parks.
Gumbuya World has something for everyone. There are wildlife experiences for animal lovers and cabanas and daybeds for those wanting to relax by the pool. 
If you are after rides and adventure there is a simulated wave pool, waterslides, playgrounds and rides for people of all ages.
If you want to make the most of Gumbuya World I'd suggest going on a hot day as the park has predominantly water-based rides and experiences. However, other attractions are still worth a visit. 
Tickets: See here for ticket options.
Adventure Park Geelong
1249 Bellarine Highway, Wallington VIC 3222, Australia
Opens at: 11 AM – 5 PM, Fridays; 10 AM – 5 PM, weekends
Adventure Park Geelong is one of Victoria's most visited water theme parks. Water slides, water playgrounds, and action and family rides make the park the best place to cool off, especially during summer. Adults can enjoy the thrills of the biggest slides and rafts, and kids can have fun by splashing away through the Splashzone. Waterfalls, spray cannons, and coral reef-themed waterplay oasis will make your child enjoy the rest of the day. 
If you don't like getting your hair wet or you visit during the cooler months, Adventure Park Geelong also offers train rides, mini-golf courses, and electric cars for yet another memorable time with your family. There are just so many rides that a day wouldn't be enough to enjoy it all.
Tickets: See here for the full range of ticket options available. 
Rabbit Hole Play Centre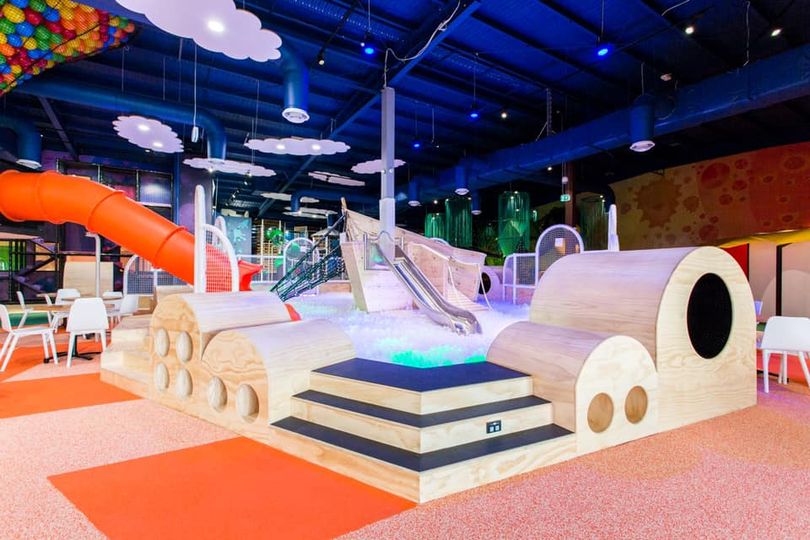 Rabbit Hole Playcentre isn't your typical play centre.
It's vibrant, aesthetically pleasing and more unique than your average play centre.
There's just so much Melbourne and Victoria have to offer. With these exciting places on the list, where do you plan your next adventure? Are there any attractions we missed? Let us know your favourite places to go in and around Melbourne with kids.
The centre is made up of four play areas. There is Sea World, Forrest World, Carnival and Space World.
The play centre is designed for kids of all ages. The carnival area is best for toddlers but just make sure you keep an eye on your little ones as older kids are also allowed in the carnival section.
There is also a giant ball pit filled with clear balls that change colour depending on the lighting.