7 Day trips from Melbourne
While Melbourne has many amazing attractions there is more to Victoria than just Melbourne. Victoria has a lot to offer. There are fantastic wine regions, amazing national parks, crystal clear beaches and much more. Here are the top 7 day trips from Melbourne in no particular order that you can travel to in 3 hours or less. 
1. Phillip island 
Phillip Island is located 140KM from Melbourne's CBD. One of the most notable attractions in Phillip Island is the daily Penguin Parade. Each night at sunset visitors have the opportunity to watch penguins waddle up to the beach. 
Phillip Island is a must-see destination for wildlife lovers. Not only can you see penguins but you may also catch a glimpse of some seals. 
If you're interested in Australian animals you can also visit the Phillip Island wildlife park. 
2. Yarra Valley and the Dandenong Ranges.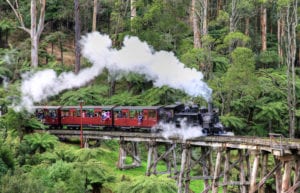 Less than an hour drive from the CBD The Yarra Valley is the perfect destination for couples. The region is known for its wineries, hot-air balloon rides and its amazing food. 
If you manage to get through the 80 wineries in the region you can also explore the breweries and cider houses in the area. 
If you want to escape the heat in summer The Yarra Valley is usually a few degrees cooler than in the city. This makes the region the perfect summer getaway. 
Not too far from the Yarra Valley, you will find the Dandenong Ranges. It is a great destination for families and couples. 
The Dandenongs has something for everyone. Whether you are after hiking trails, wildlife or a ride on a historic train. 
While you're there you can visit towns that look like they came straight out of a fairytale. If you're looking for a scenic town to visit, head up to Olinda. 
3. Mornington Peninsula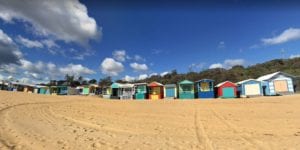 Located just under 60km from the CBD the Mornington Penninsula is the perfect beach getaway. 
Mornington is known for its sandy white beaches, day spas and great food. While you're there check-out the Penninsula hot springs as well as the many wineries and picturesque mazes in the area. 
4. Apollo bay and the great Ocean Road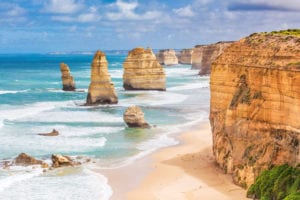 Take a scenic drive up the great Ocean Road and visit the 12 Apostles in Apollo Bay. The great ocean road is filled with many geographic wonders such as the London Arch and Loch Ard Gorge. This is a must-see destination for nature lovers.
If you're a fan of surfing you can check out the Surf World Museum while you're there.
5. The Grampians National Park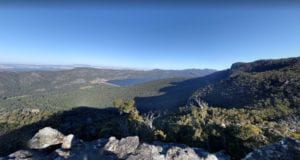 This national park is a three-hour drive from Melbourne. The Grampians is a nature lovers dream Here you will find waterfalls, mountains and great scenery. Explore the surroundings and enjoy searching for wildlife while you're there. 
If you're looking for more than scenery you can visit some cold climate wineries or have an amazing underground dining experience at Seppelt wines!
6. Wilsons Promontory
 
It will take you 3 hours by car to travel to Wilsons Promontory from The Melbourne CBD. 
Here you will find crystal clear beaches. Much less busy and much more scenic than the beaches you will find in inner Melbourne. 
The Wilson's Promontory national park is Victoria's largest coastal wilderness park. Don't forget to visit the Wilsons Promontory Marine National Park while you're there.
7. Ballarat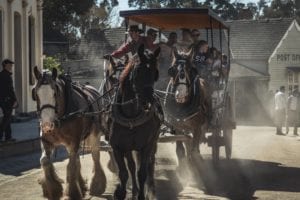 Ballarat is Victoria's 3rd largest city. It is one of Victoria's most history-rich cities thanks to the gold-rush of that began in 1951. 
Due to its rich history, you will find many historic attractions. If you would like to see what life was like in Ballarat during the gold rush you can head to Sovereign hill. Sovereign hill is a recreation of what life was like in 1850's country Victoria.