When you have young kids dining options are limited. If the restaurant doesn't have a play area, kids will usually get bored and that's when they start acting up. This is why I now love restaurants with playgrounds. It's also a bonus if the food is good too.
Burgies is a great family restaurant located on Old Geelong Road Hoppers Crossing. Right near all the furniture and homewares shops so it's a good stop after a long day of shopping.
I have a very active 1-year-old. And while he's too young to actually climb up the equipment he enjoys running around the bottom of the playground and burning energy. Whatever makes him happy I guess.
The Customer Service
There are no waiters at Burgies. You will need to go to the counter for service and when your food is ready you need to collect your own food. Which to me isn't a big deal. If that's not your thing Burgies might not be the place for you. Otherwise the staff are friendly and will help you if you need.
The Facilities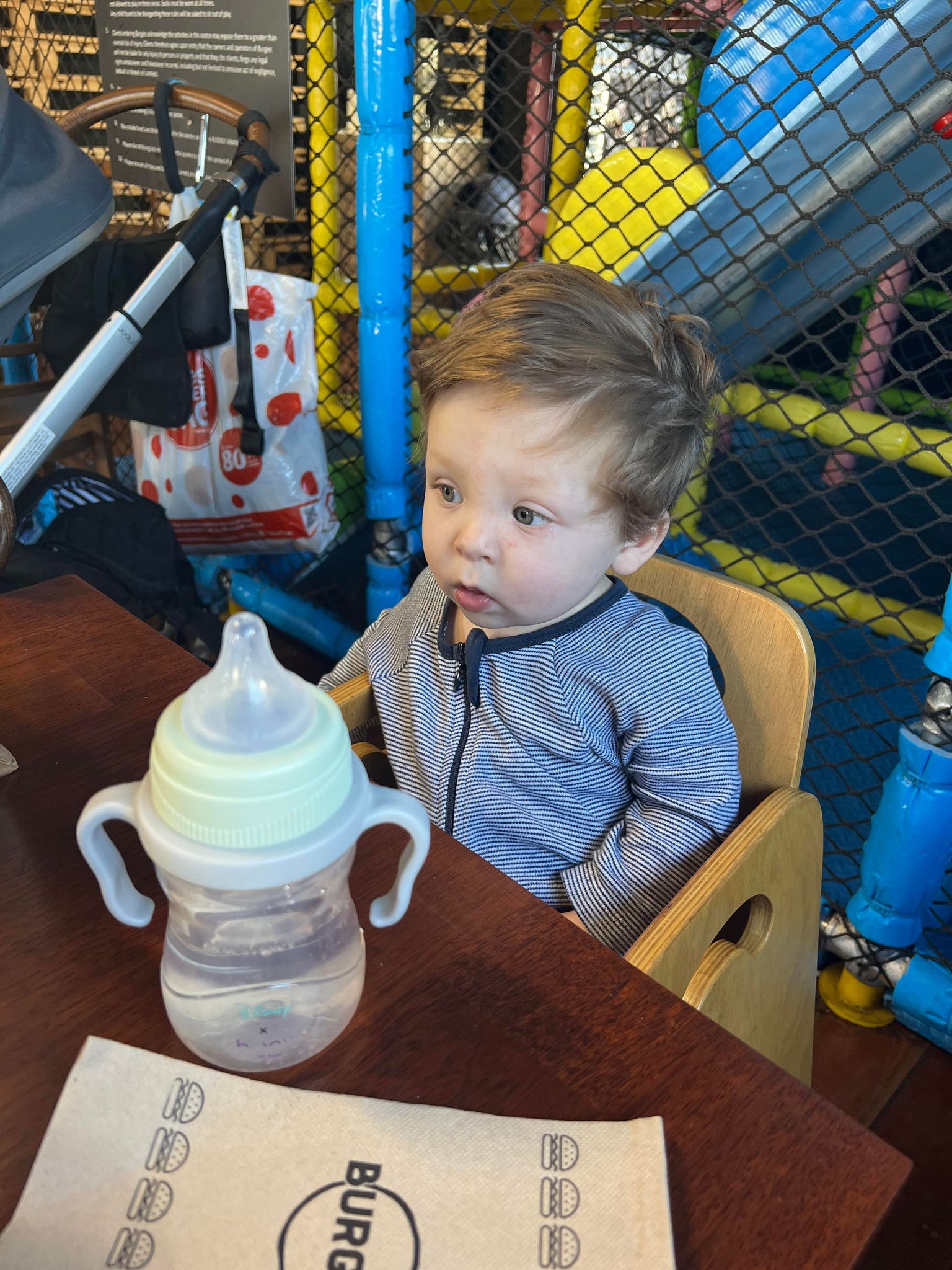 Aside from the playground facilities, everything else is rather basic. There are toilets but they are located outside the restaurant and you will need to request a key to use them. The restaurant also has several high chairs for little ones and a sink so you can wash your hands before eating. There is also a fridge with sauces like mustard, BBQ sauce and ketchup that you can help yourself to. You won't need to pay for tomato sauce here.
The Food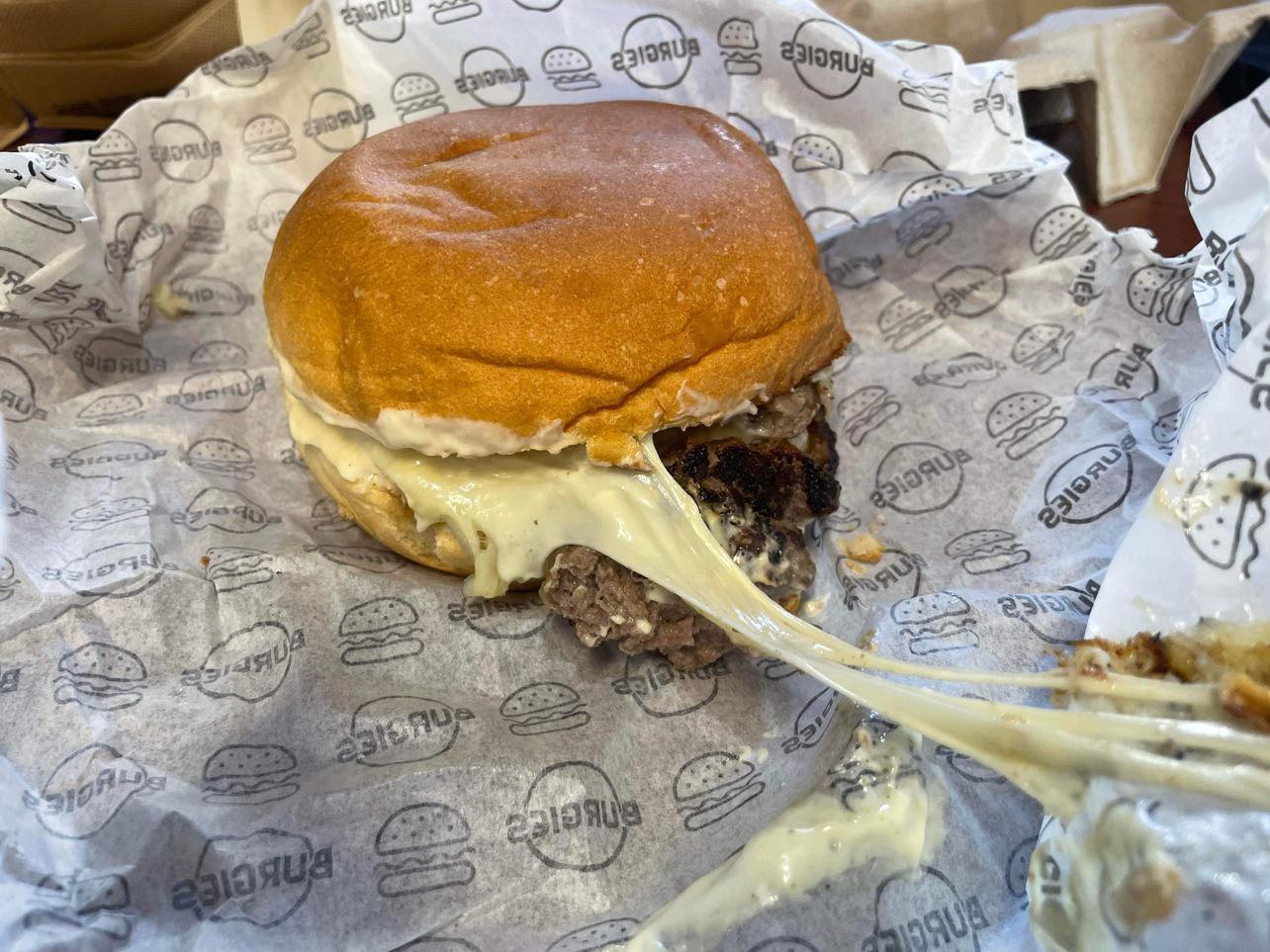 Burgies has a huge menu of comfort food. They have beef, chicken, lamb and even vegan burgers. There are also dessert burgers, doughnuts, gelato milkshakes, churros, wraps, loaded fries, chicken ribs and various kids meals. My partner had the truffle burger (pictured) and he loved it. I got the dripping chicken burger and it was great. It was very cheesy and filled with a 3 cheese sauce. I do recommend this.
The chips weren't great they were very thick, I prefer crispy, but they would probably go really well with one of the dipping sauces that they have for sale. The 3 cheese sauce or peri-peri dip would have been nice. I will be getting this next time.
The Playground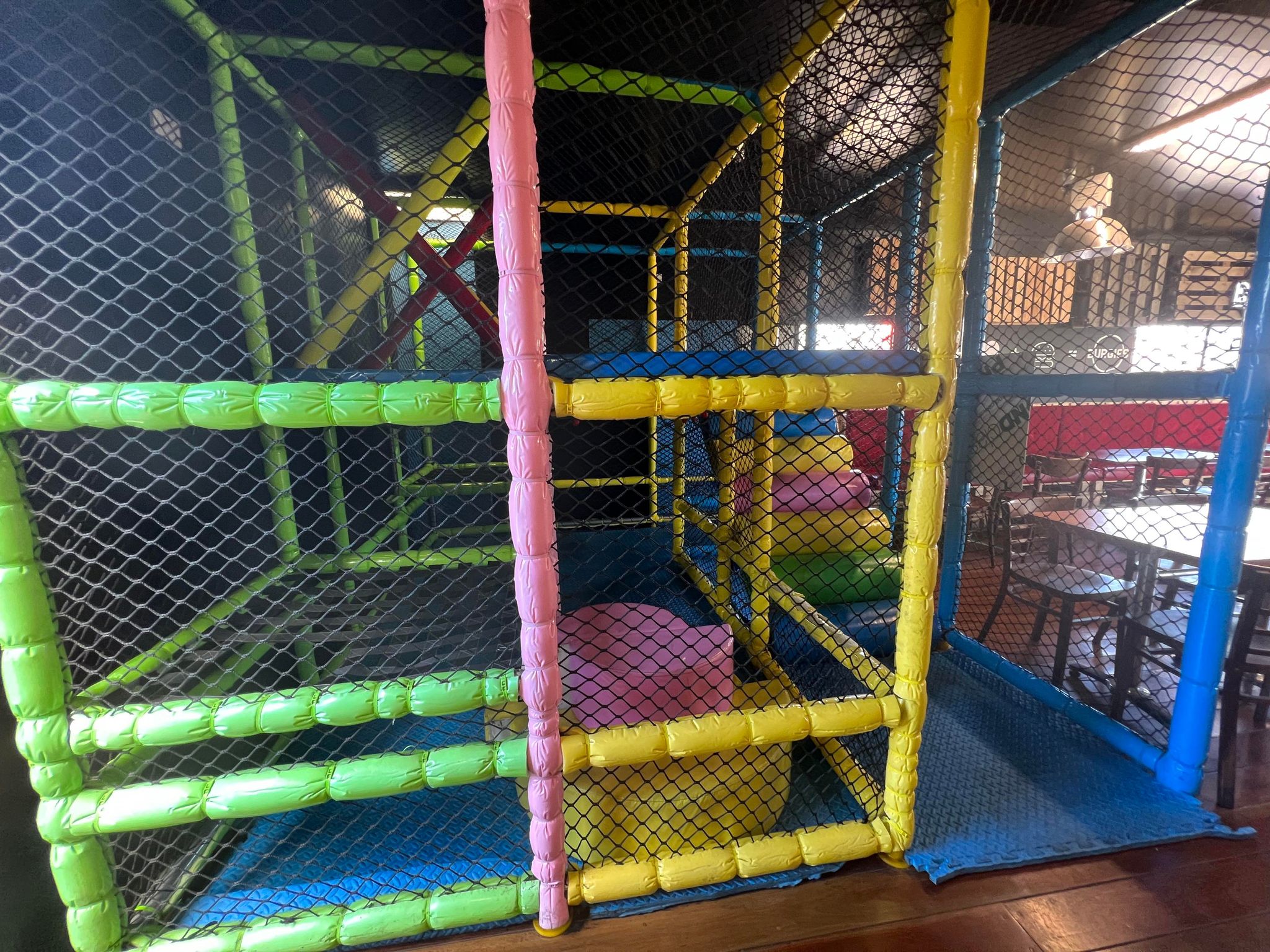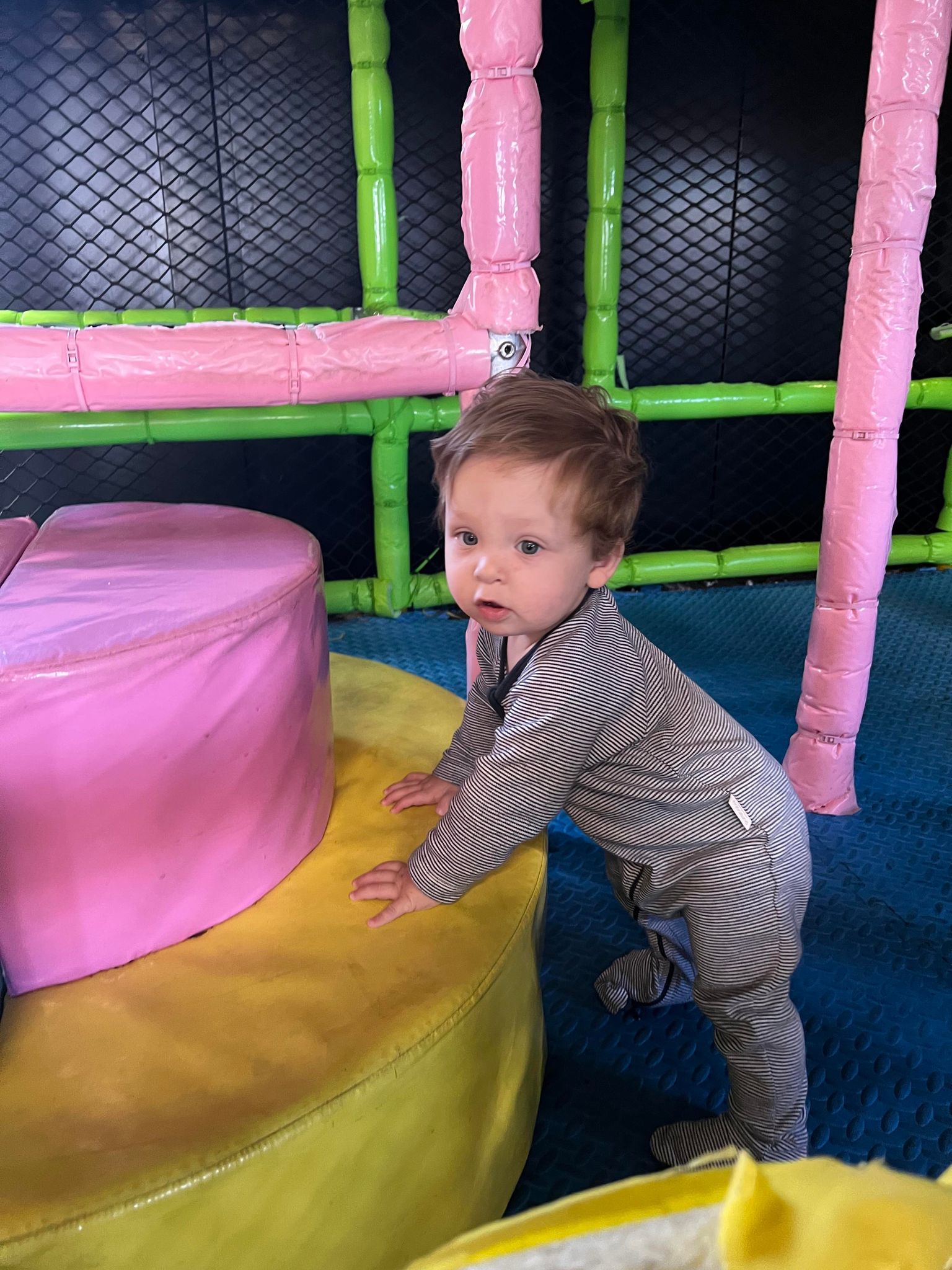 The playground is great and perfect for younger kids. My 1-year-old was too small to climb the playground but he still loved running around. This playground will keep your little ones occupied until food comes and that's the main thing!
The Verdict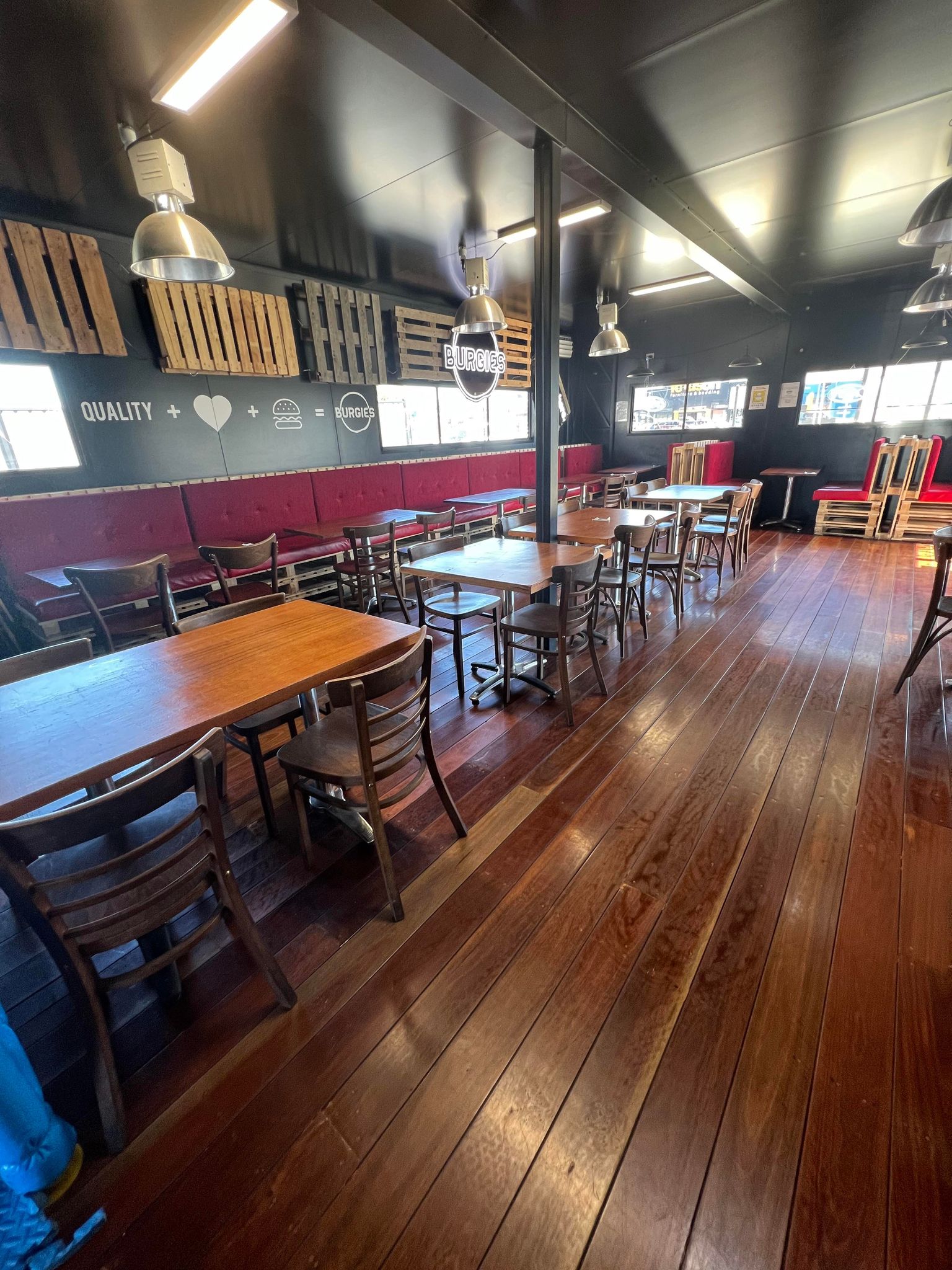 I would visit again. Especially if I was with my son. I think I might try some of their desserts next time. Have you been to Burgies Hoppers Crossing? What would you recommend?
If you'd like to visit Burgies the address is 226 Old Geelong Rd, Hoppers Crossing VIC 3029. (Opposite Pet Barn and JB Hi-FI.