The Little Growling Cafe in Tarneit is home to an enormous enclosed playground! It's one of the most kid-friendly cafes in Melbourne. Most kid-friendly cafes usually only have a small section for children but this cafe has an entire adventure playground.
The playground has a flying fox (with a seat!), 2 giant spiral slides, a baby slide, 2 in-ground trampolines, a nest swing, a spinning teacup and lots of things to climb and balance on.
Here is a picture of the slides. Note that to reach the slides you will need to climb a lot of steps and the slides are pitch black. So they are better for bigger kids.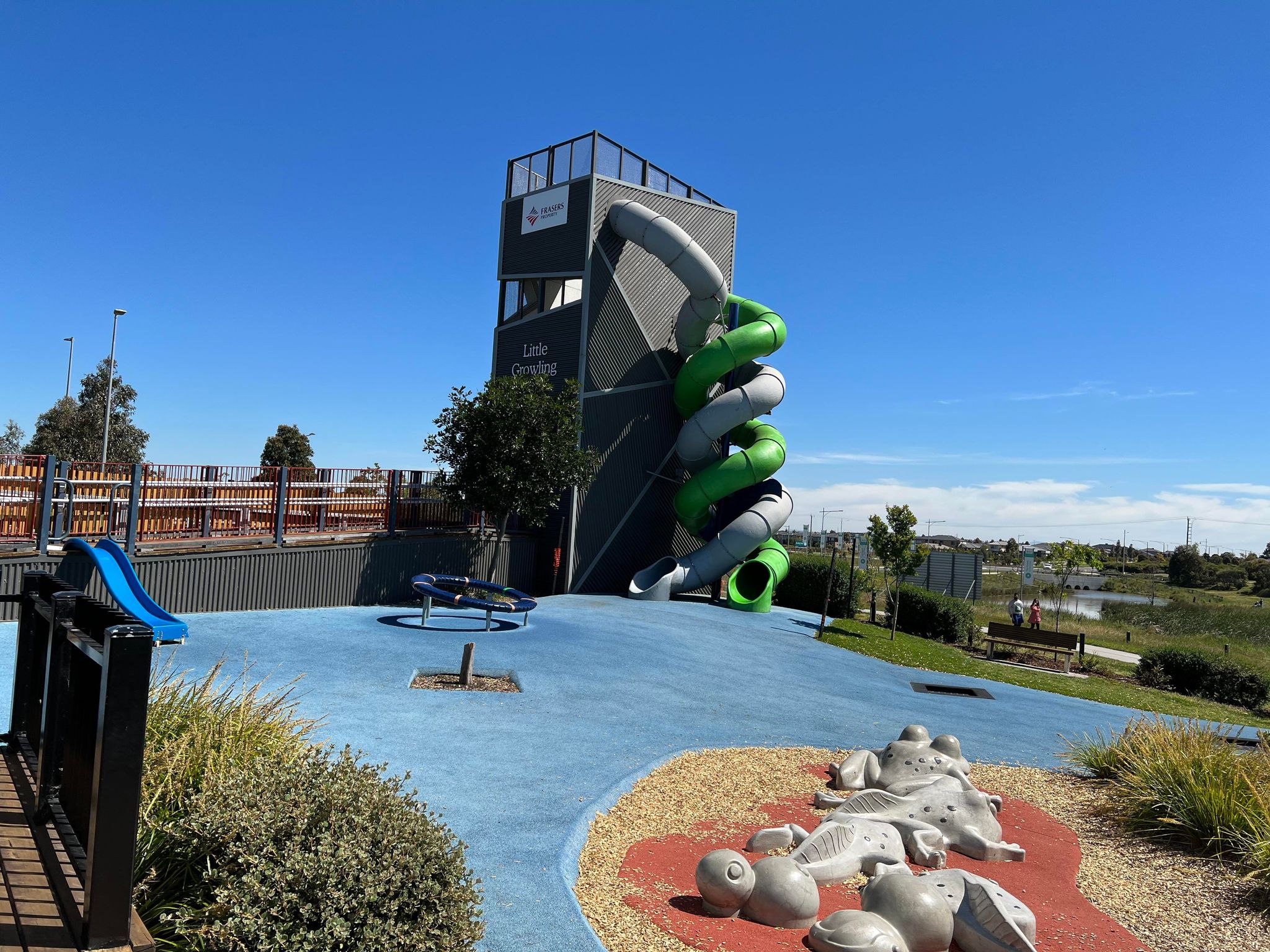 The spinning teacup is a lot of fun but might be bad if your little one eats too much in the cafe then spins around.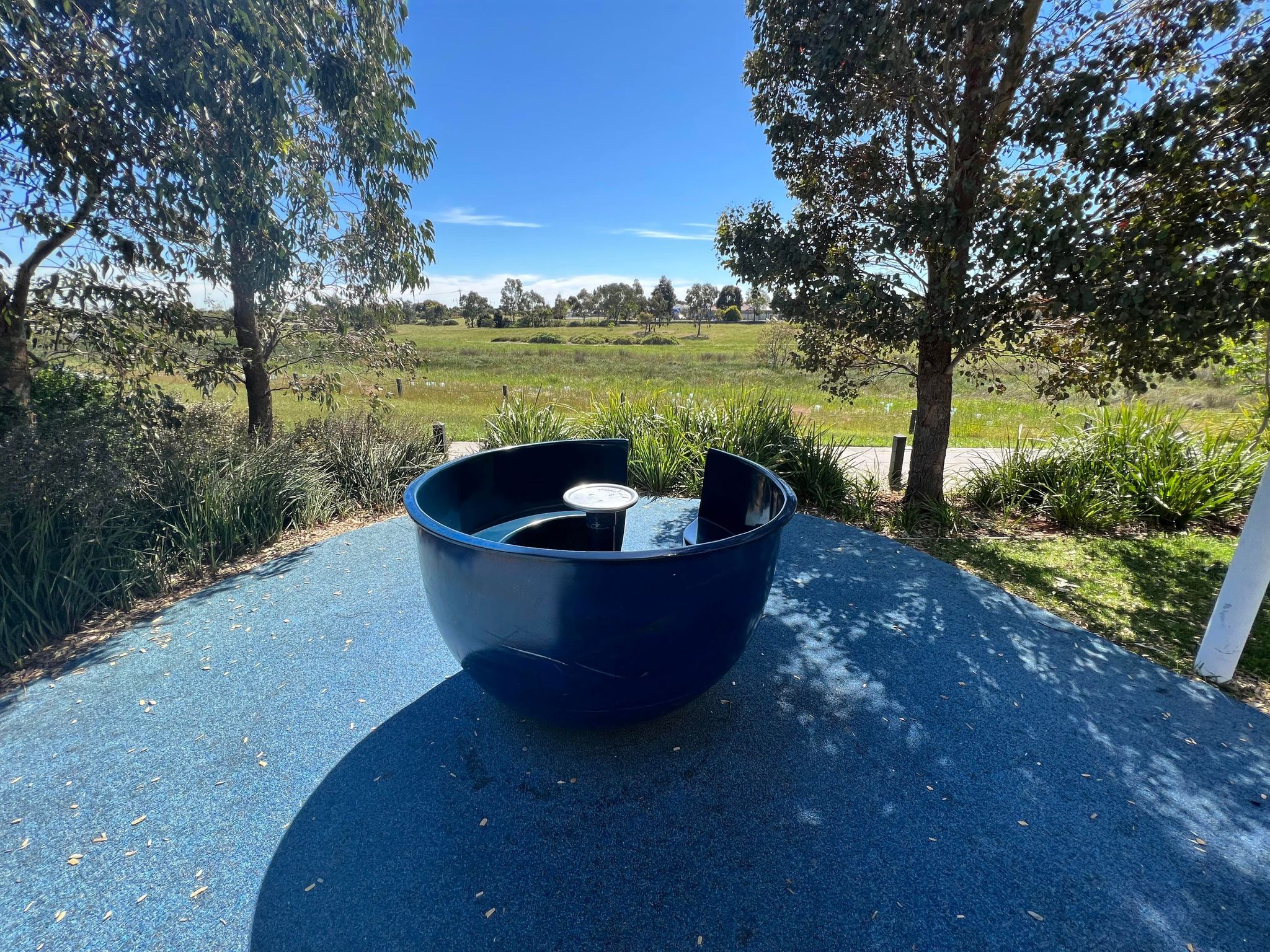 The playground has a lot of things to balance on which is great for building gross motor skills.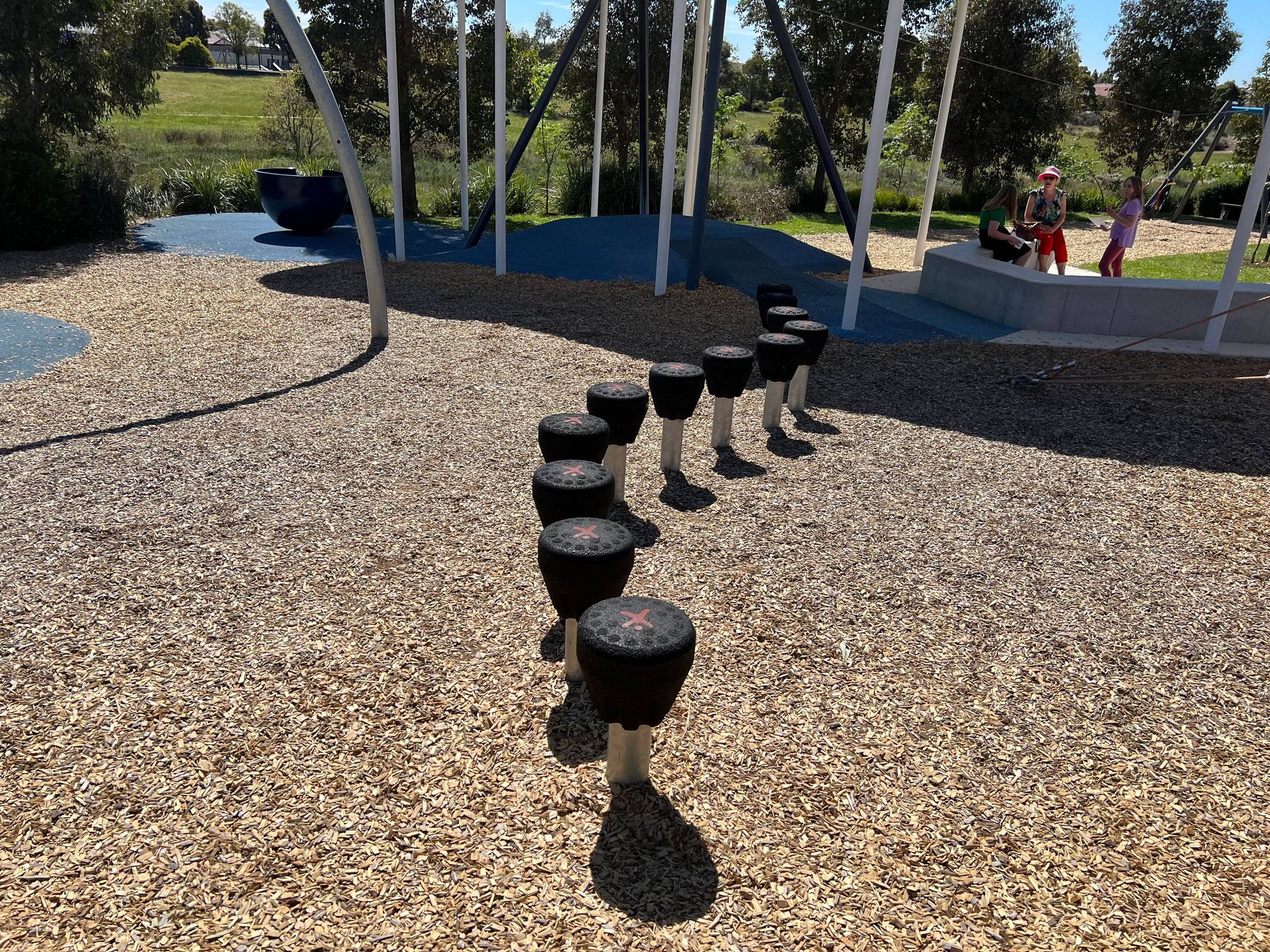 There is also a frog sculpture that is great for balancing on.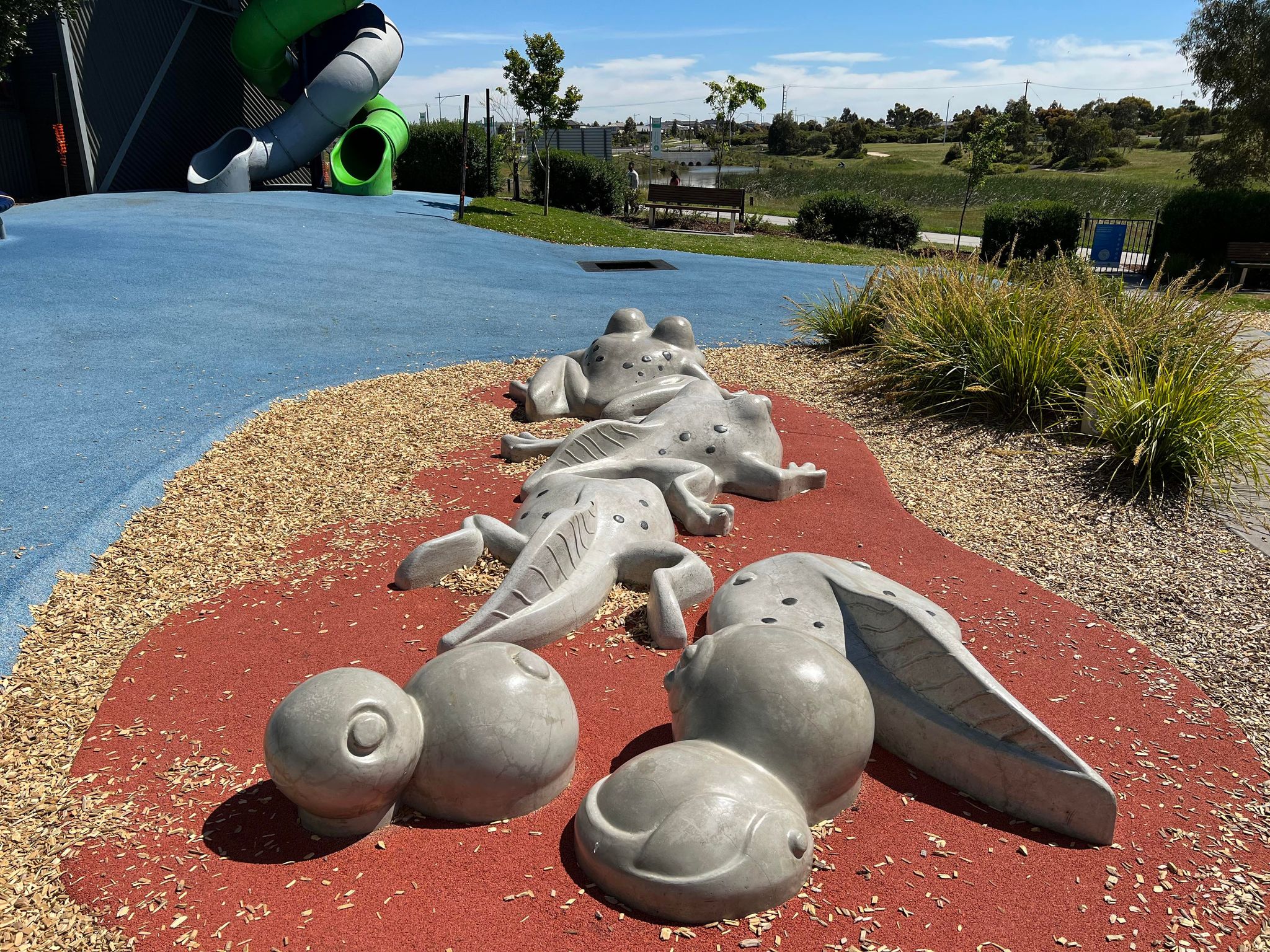 My baby really enjoyed the baby slide. I think it will be a few years before he can slide down the big slides.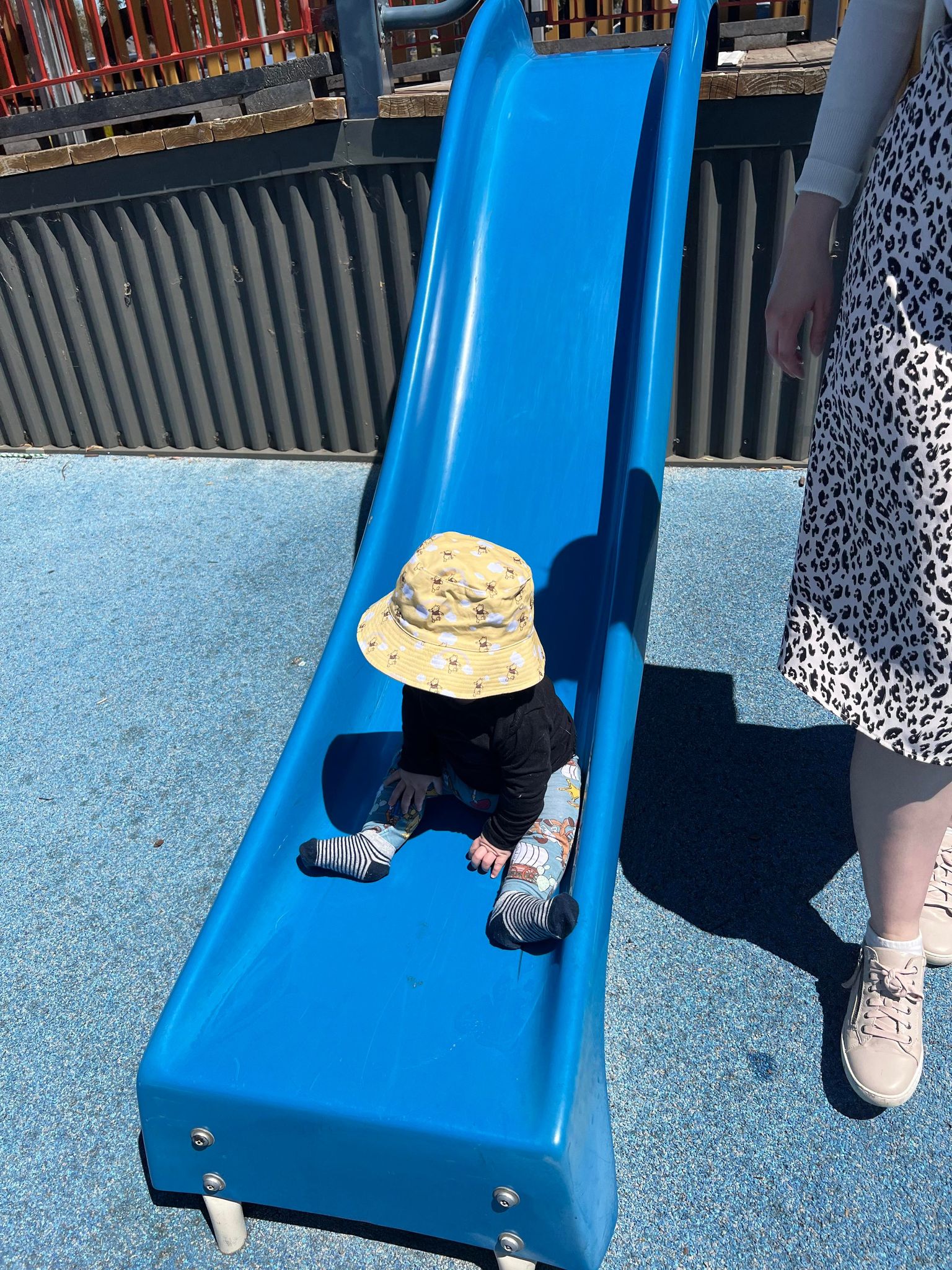 There is a flying fox and it has a seat with a seatbelt! It's much better than the ones you need to hold on to and is great for kids of all ages.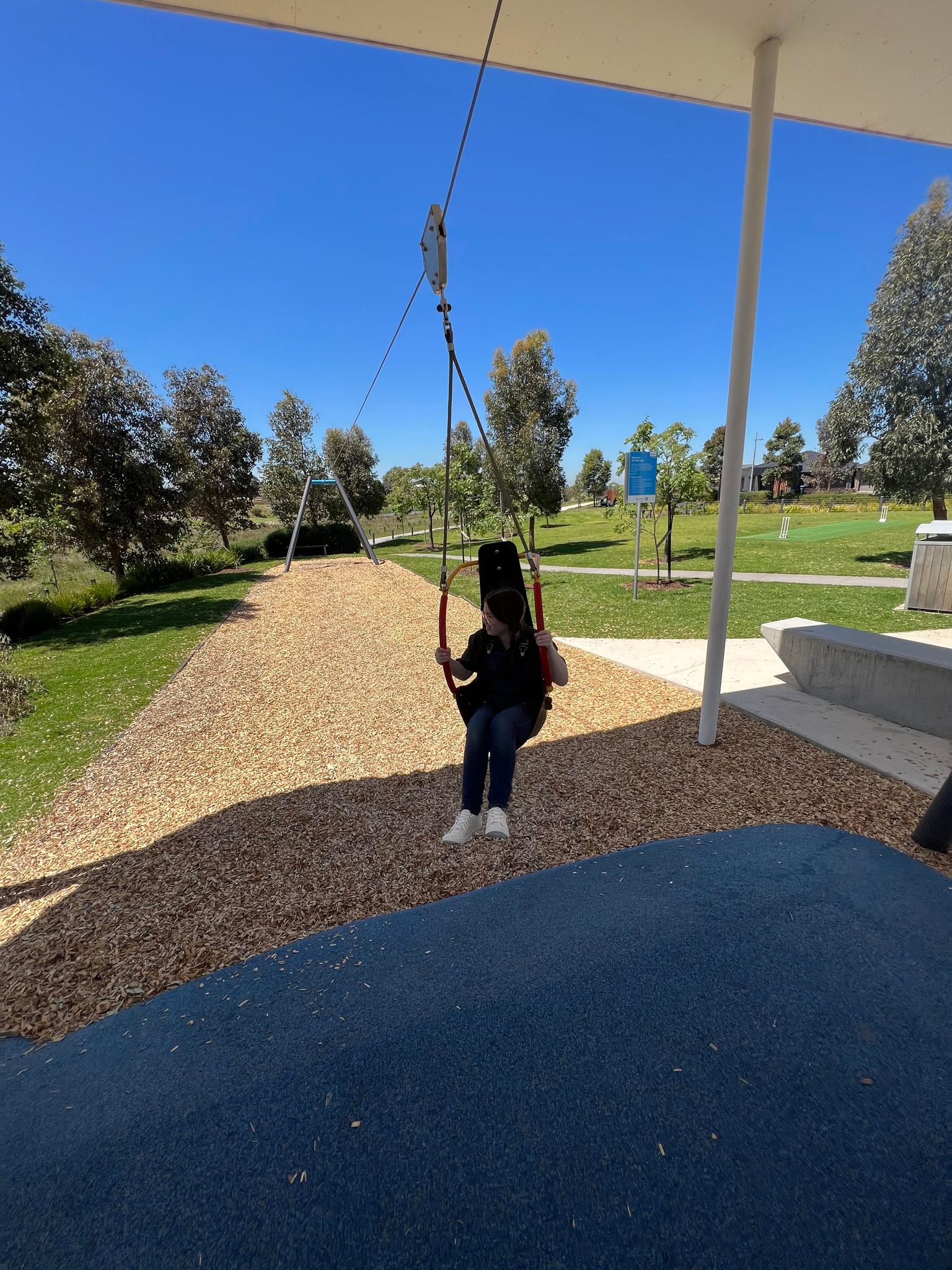 Here's another view of the slides with my sister as a size reference.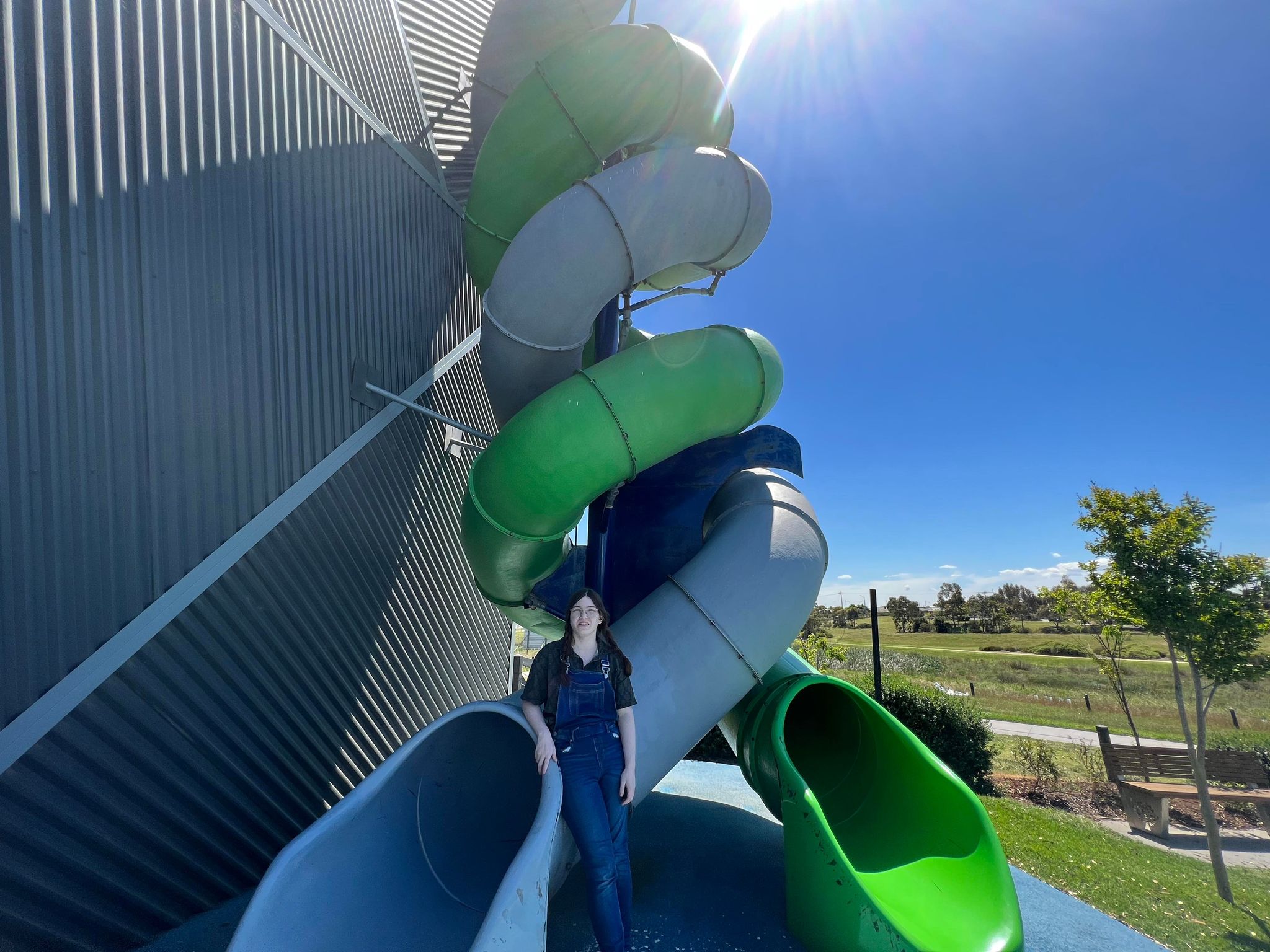 There are plenty of high chairs for little ones.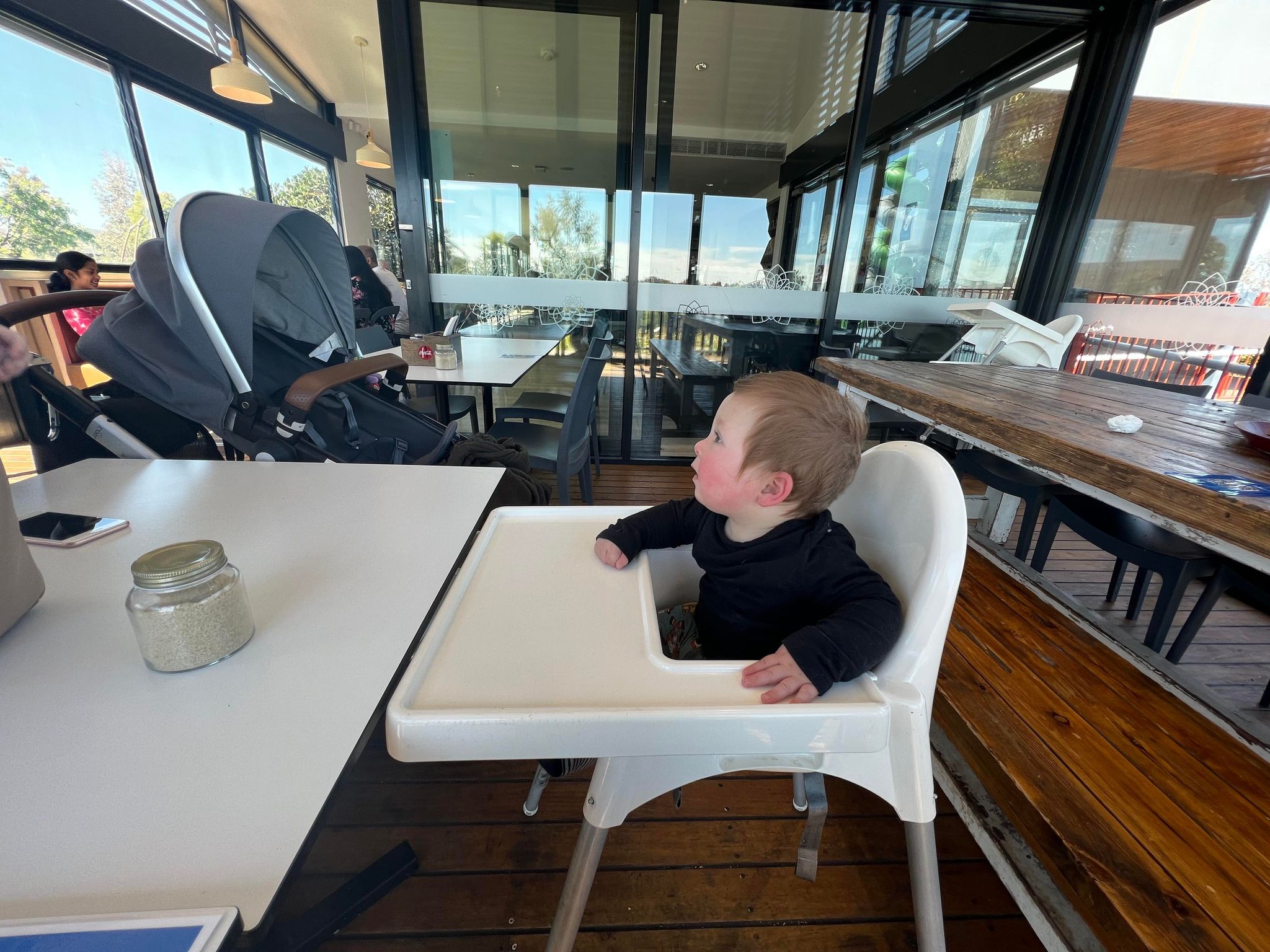 The nest swing is large and will fit a few children.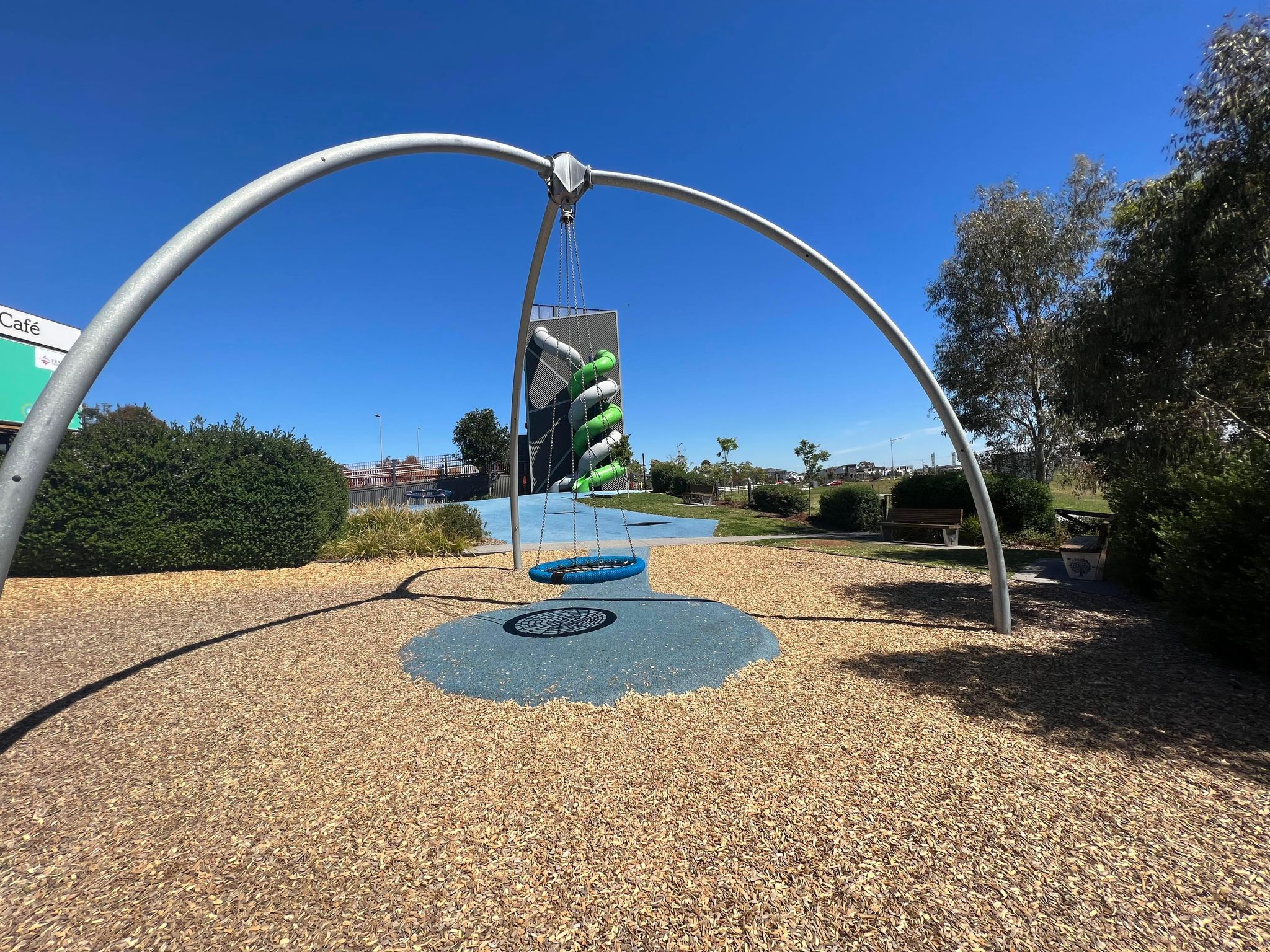 Here's a picture of the trampolines. They're not big and will probably only fit 1 kid at a time.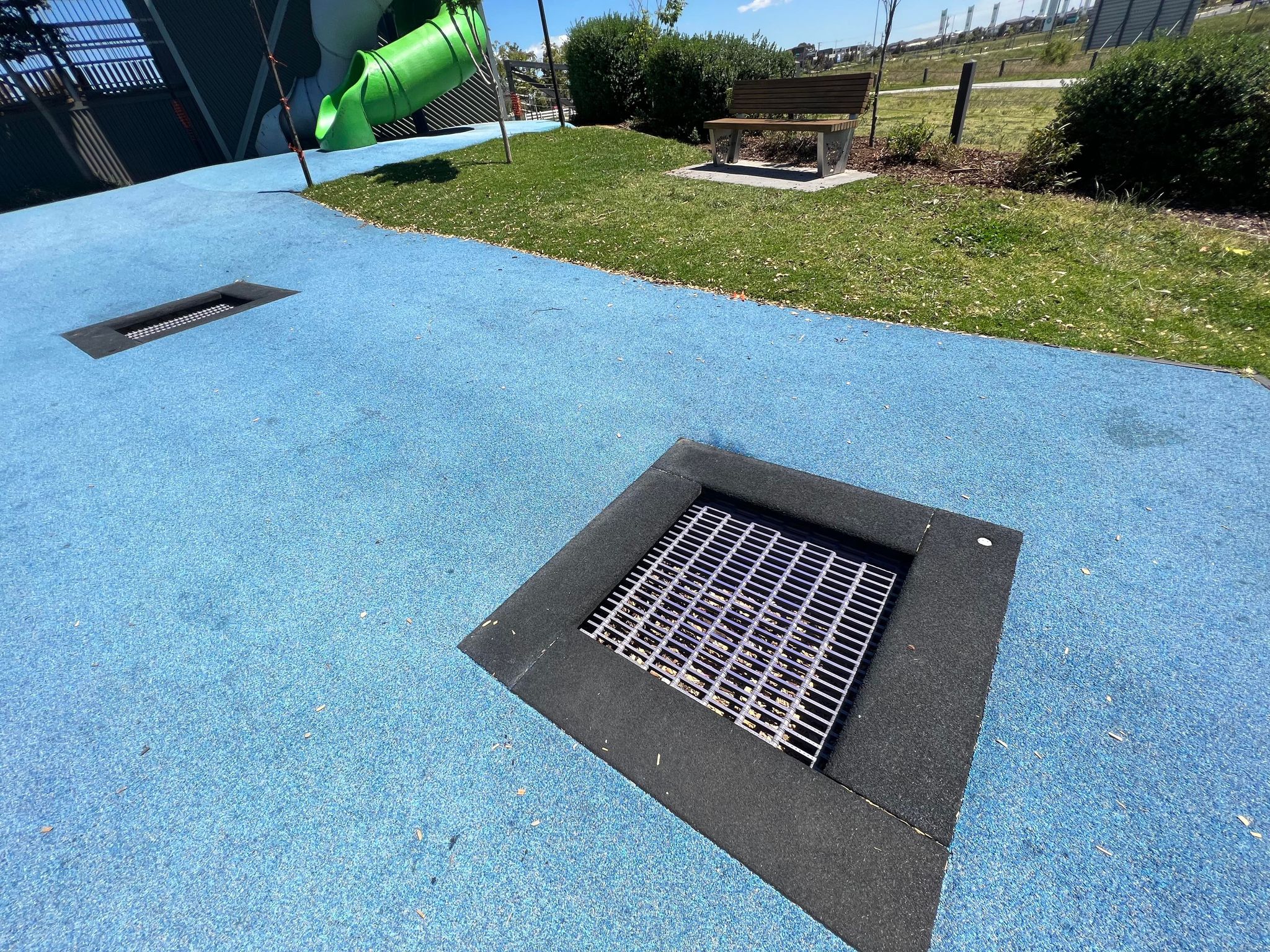 The Ferrero Rocher Milkshake was $12 and was very nice. I believe they also do freakshakes.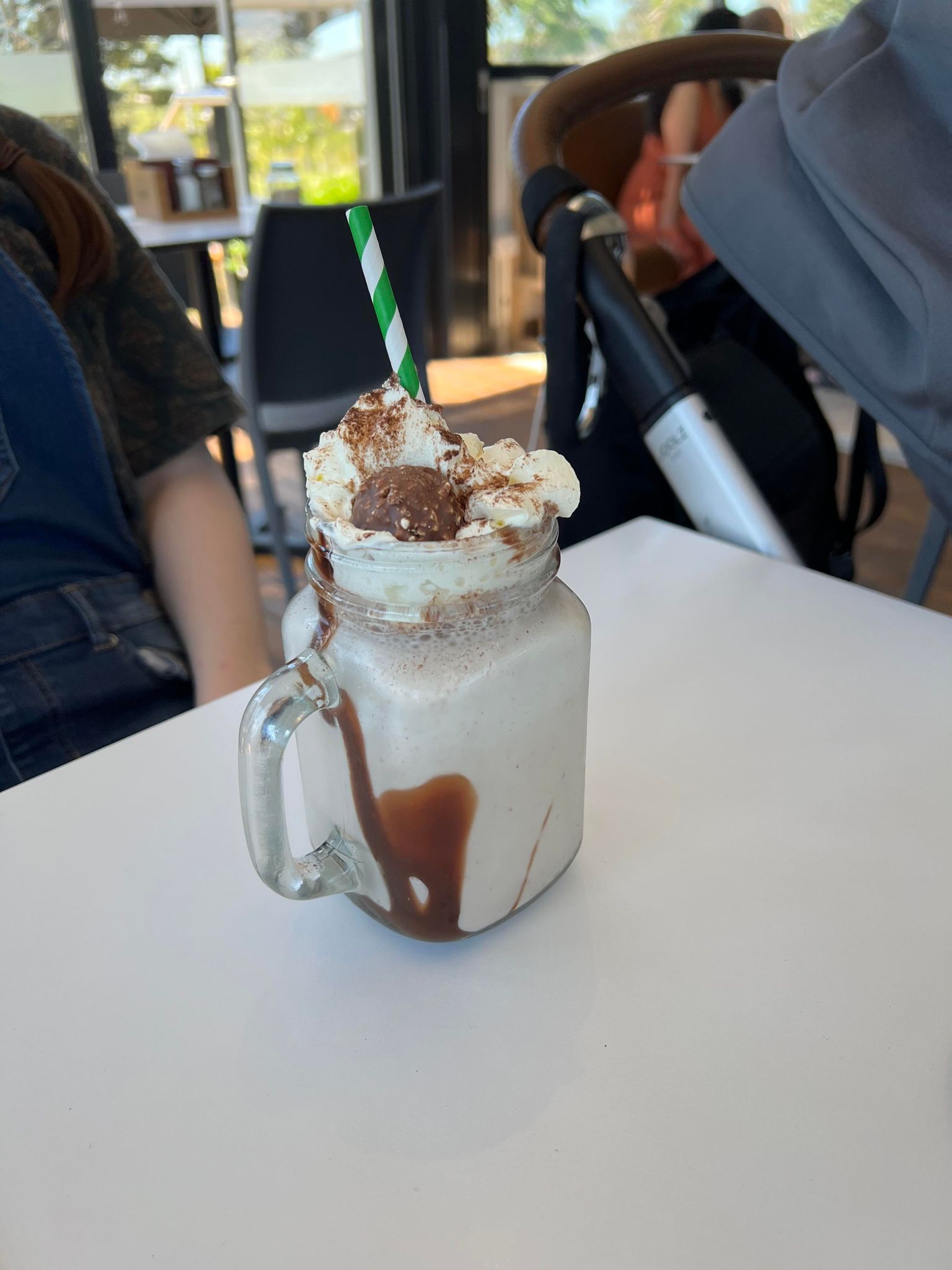 The smashed avocado with beetroot spread was very nice.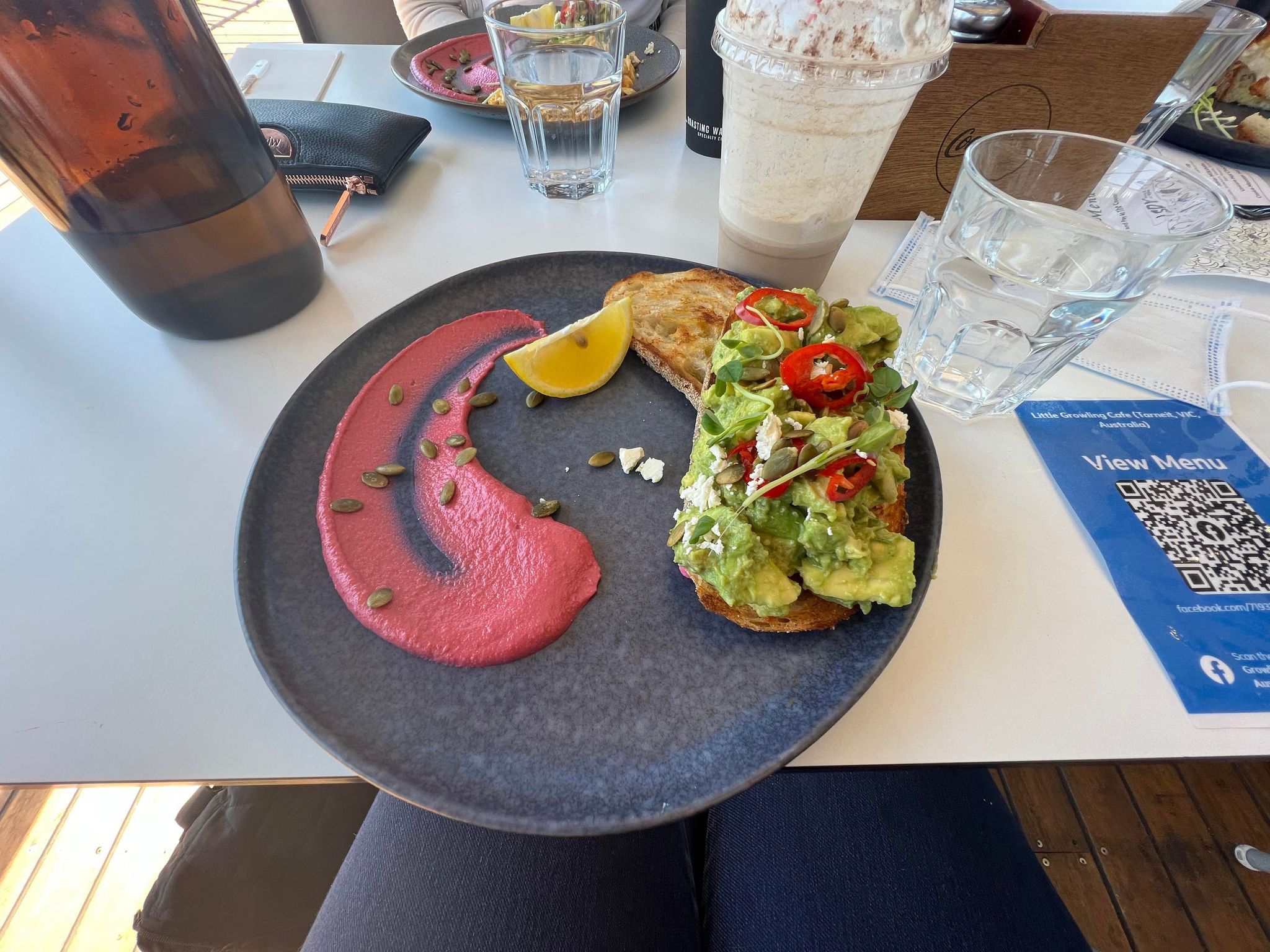 This inside out cheese toastie was okay but I wouldn't recommend it. It was a little oily but maybe we just got a dud one.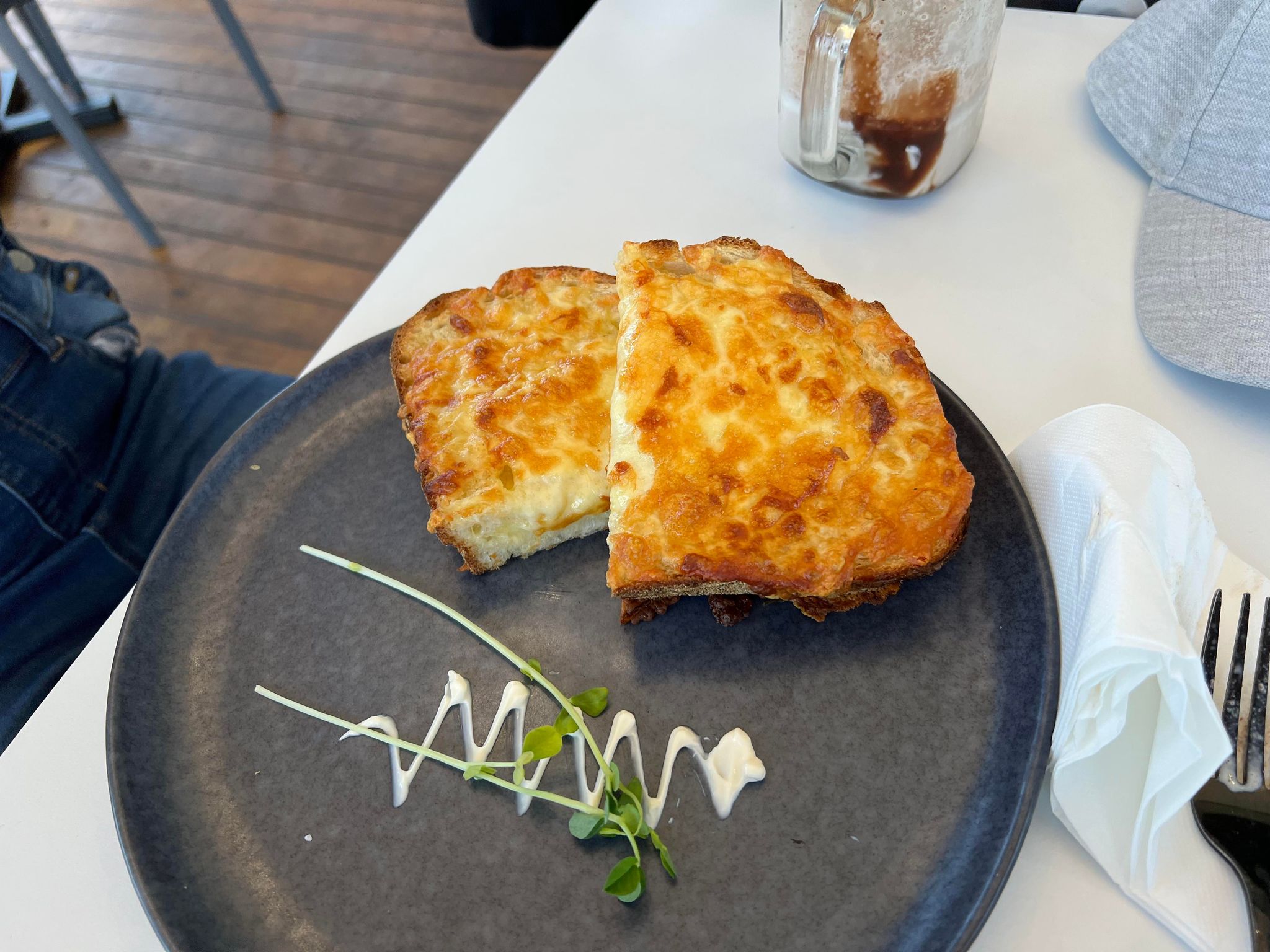 Important notes:
You must go to the counter to order. They do not have waiters taking orders.  (It's very casual)
If you want a drink of water you'll need to fetch your own. The customer service is more like what you would find in a pub.
The playground is open to everyone and not just to visitors to the cafe.
Do I recommend this place?
Yes, I do. I wouldn't say the food or service was incredible but it was decent and it is very kid-friendly. It's an amazing place to take the kids out for brunch.
Little Growling Cafe Tarneit Address: