Frontier Playground in Woodlea Estate is likely the best playground in Melbourne's western suburbs. It is one of the best playgrounds I have ever seen.  It is stunning and has absolutely everything. There is something for kids of all ages.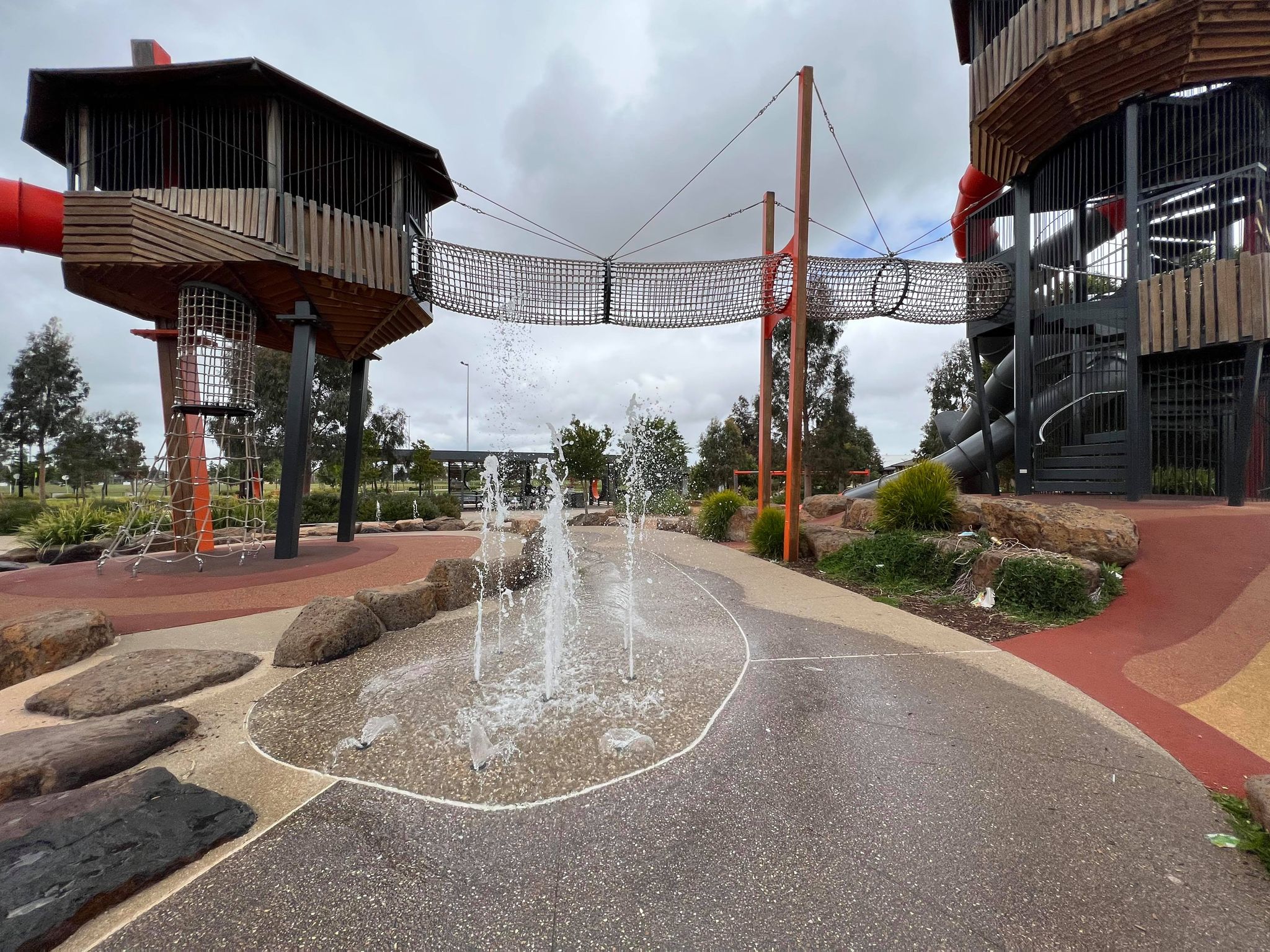 This playground has multiple slides. big slides, medium slides and small slides. Whatever size slide you want you will find it here. There are difficult obstacles and play structures for older kids and smaller play spaces for younger children. This playground has a water play area, multiple swings. toilets, BBQ facilities, tables, a skate park, and a basketball court. What more could you ask for. But wait there's more. This amazing playground is within walking distance of several other great playgrounds!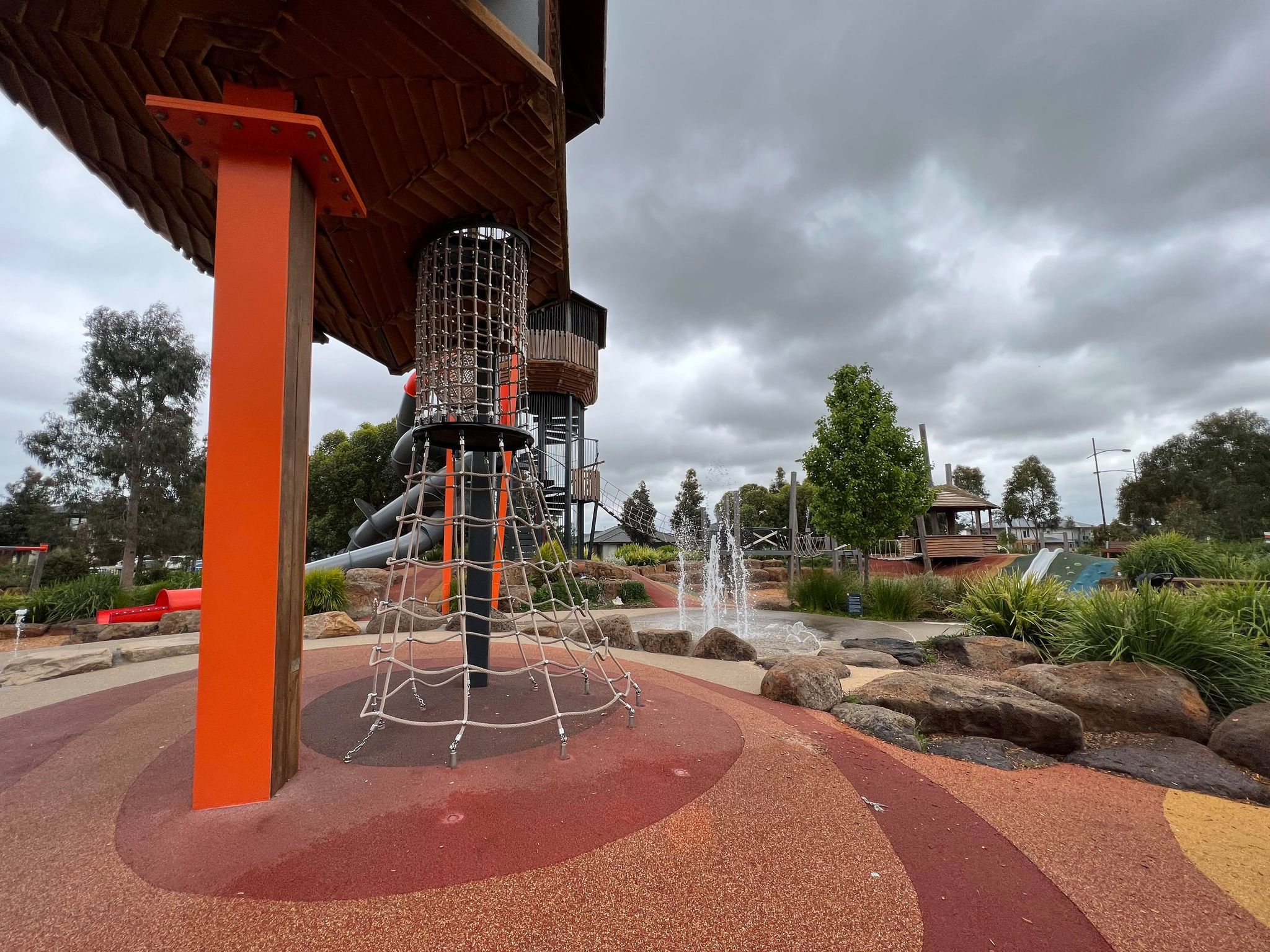 It's honestly worth travelling down to Woolea Estate and spending a sunny morning or evening park hopping between all the playgrounds here. The residents in the Woodlea Estate are extremely lucky to have all of these amazing playgrounds on their doorsteps.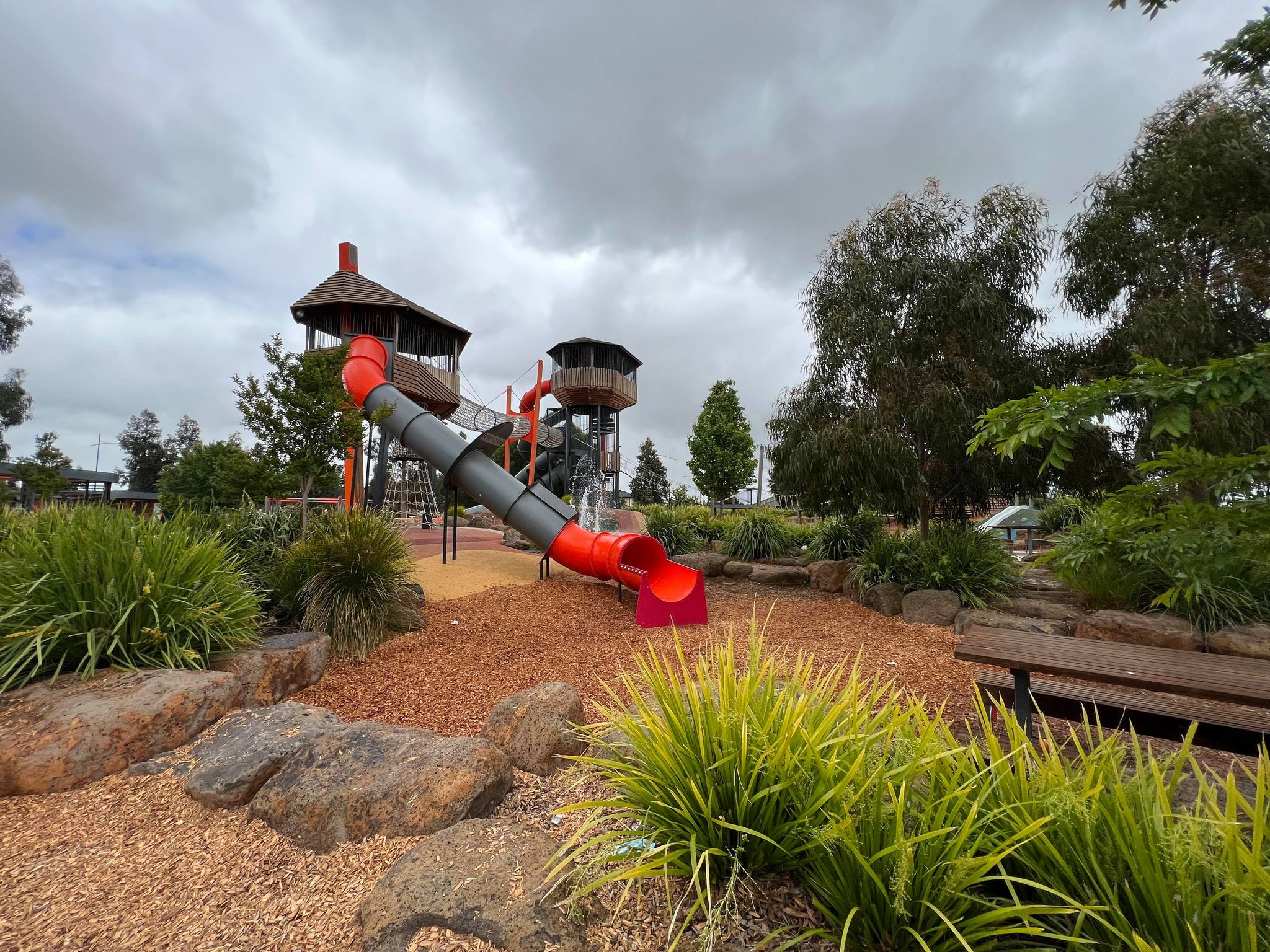 There is a sandpit. I'm not a huge fan of sandpits because sand gets everywhere and you will find sand in your car for months after but it's a great addition nontheless.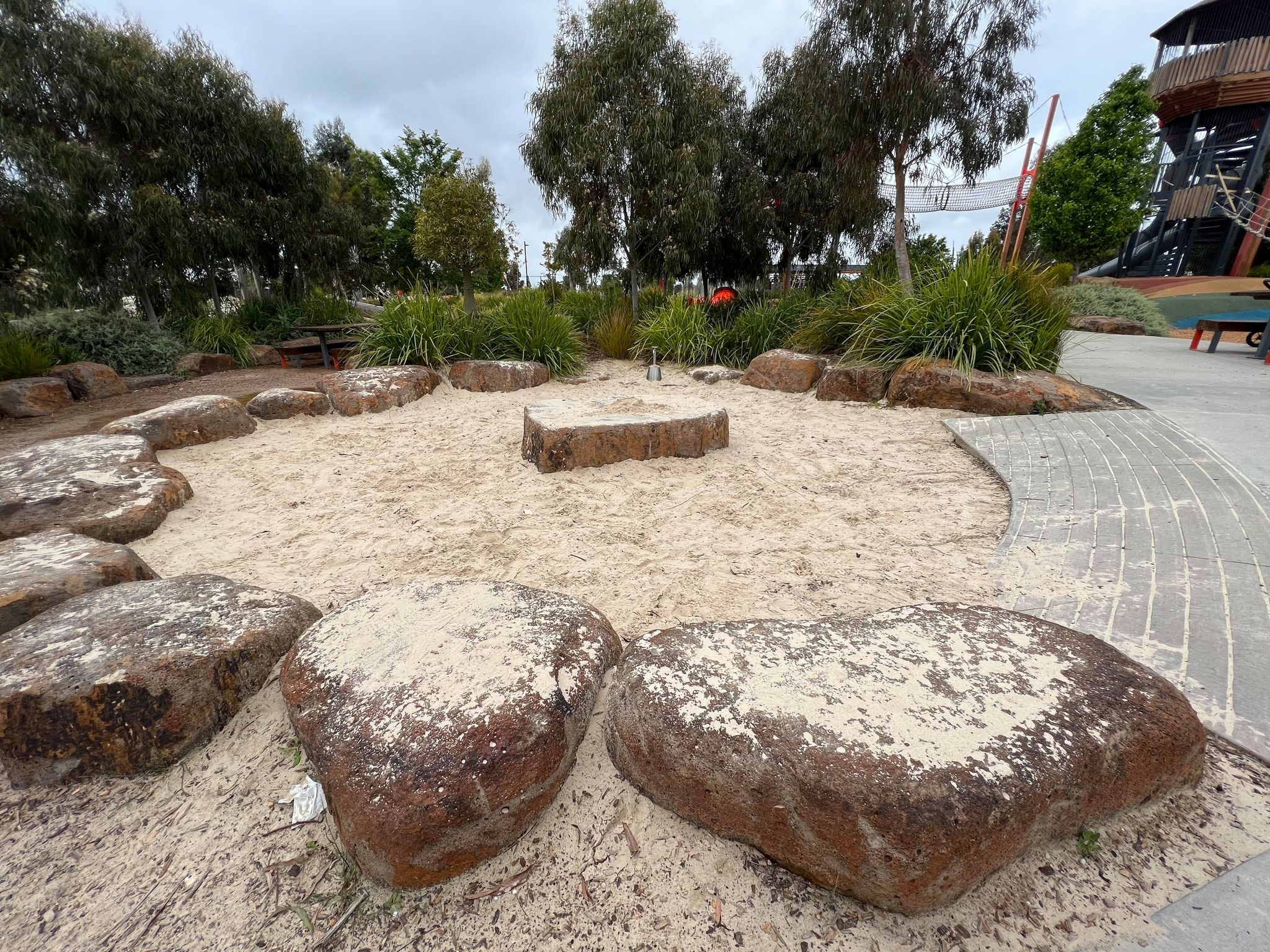 These 2 interlocking spiral slides are a lot of fun.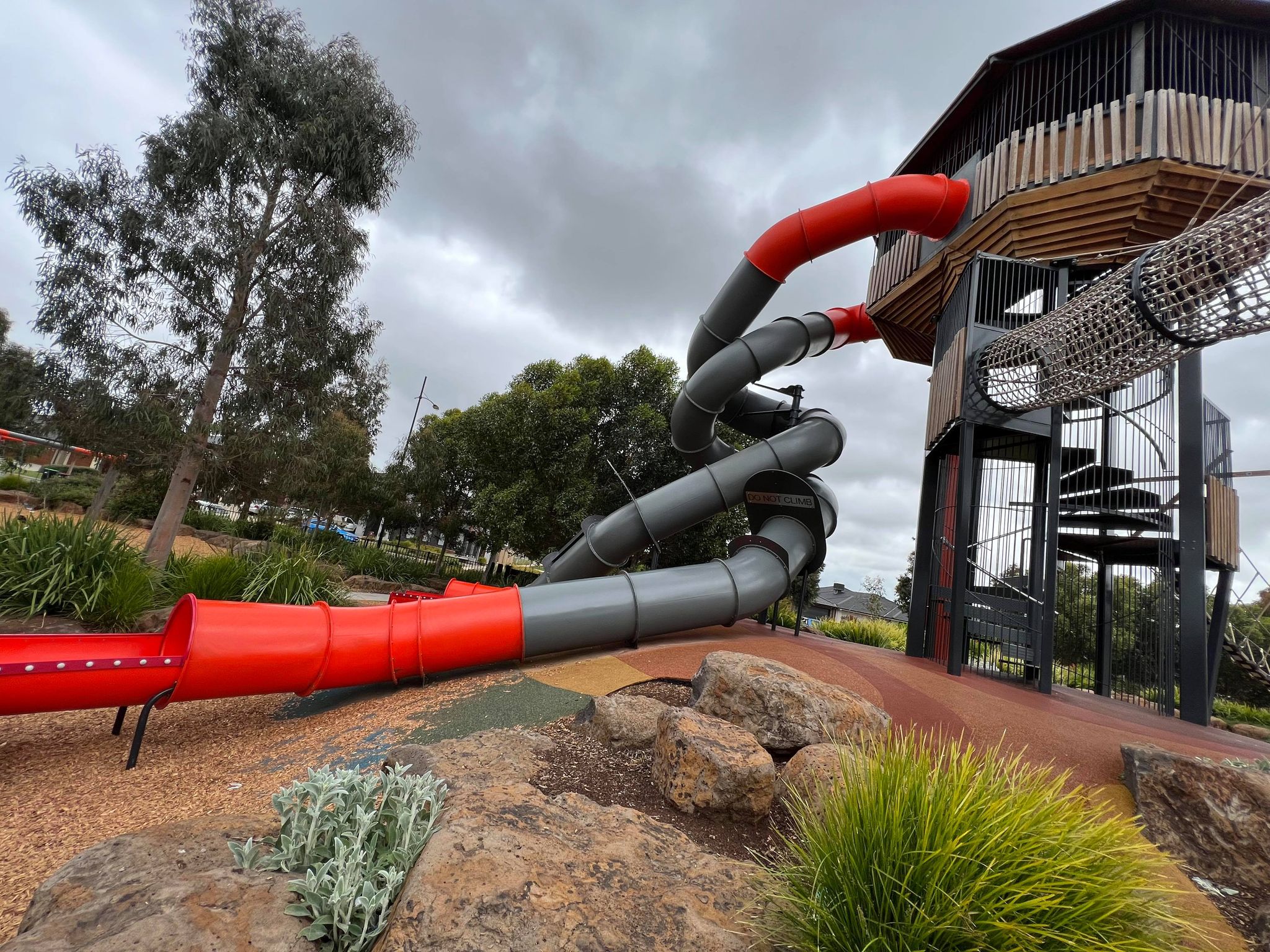 Here is another view from the other side.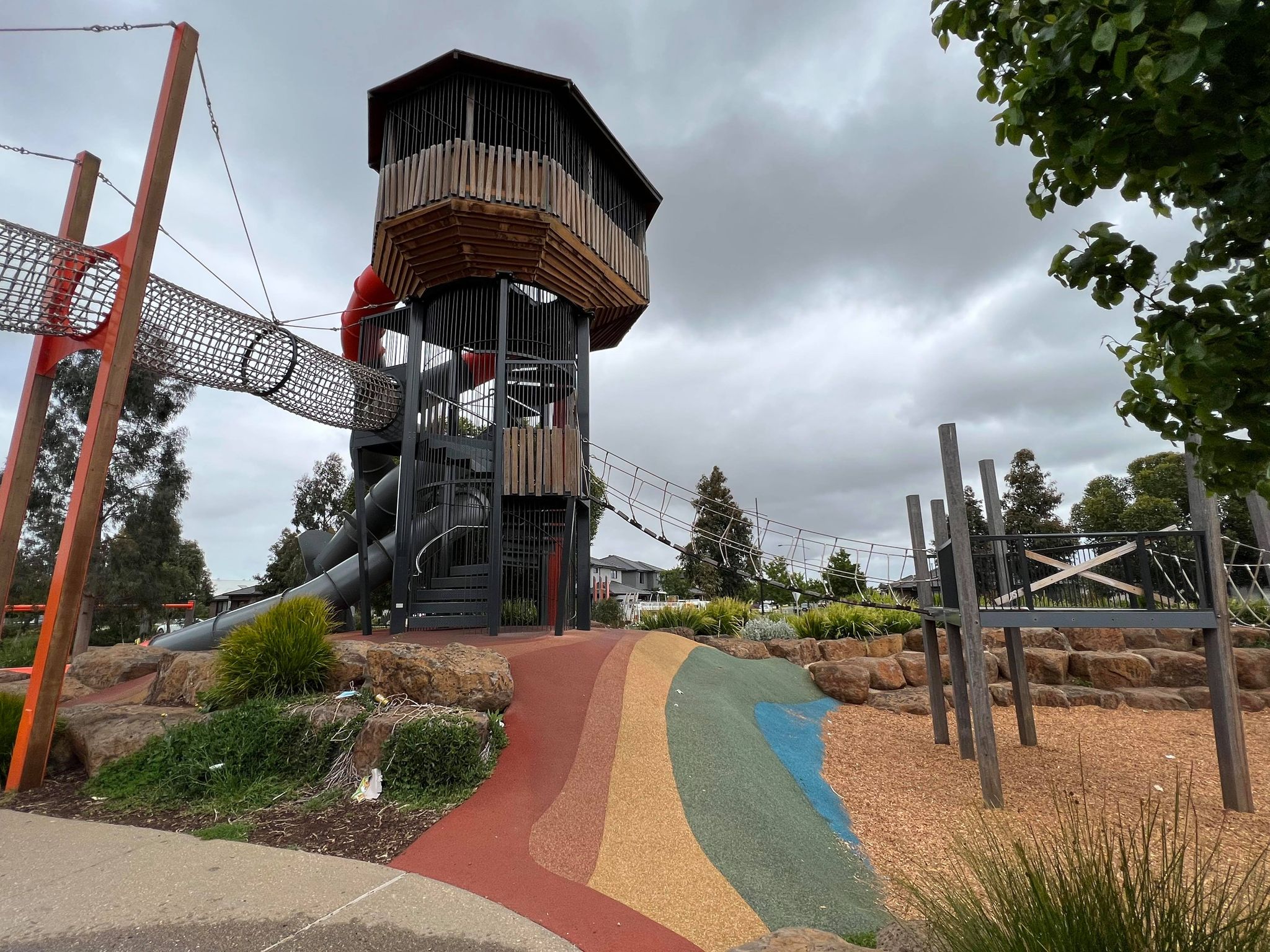 The 2 main play structures are connected by this very impressive play net. It is definitely more suited to older children as younger kids might have a hard time getting across.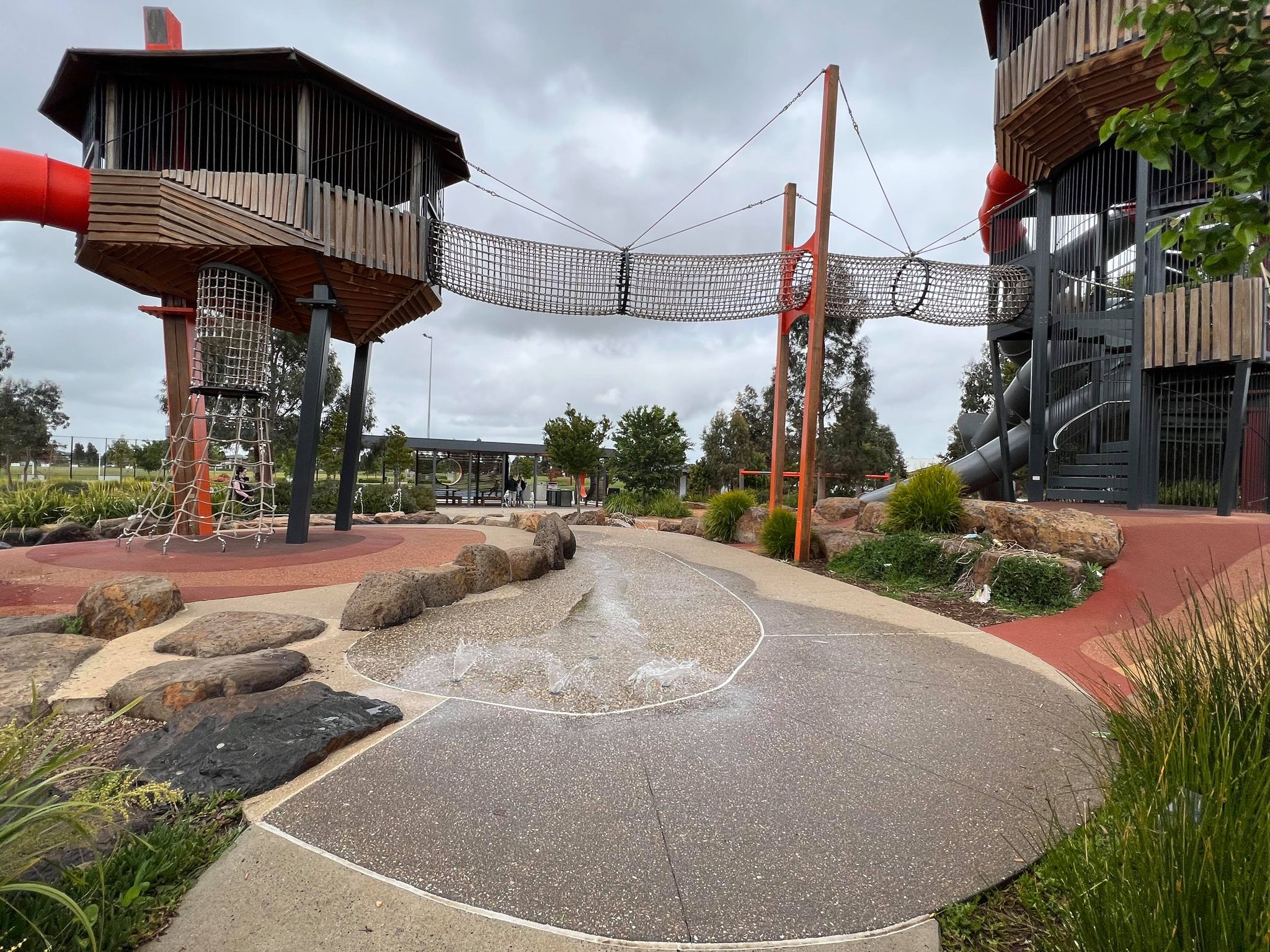 Below is a picture of one of the other slide that isn't as "spirally" if your kids aren't thrill seekers.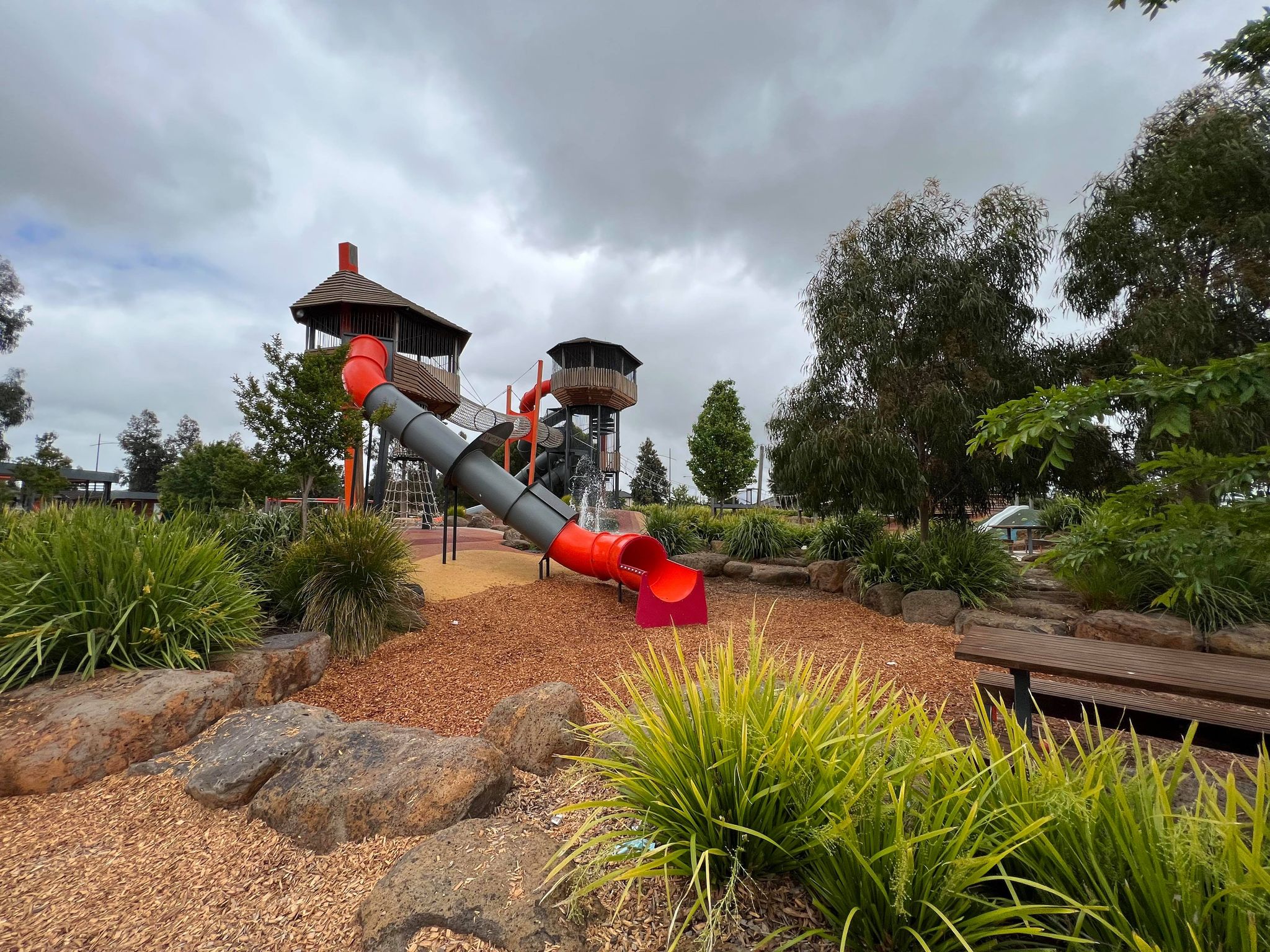 There are a few obstacle courses at the playground which are great for building fine and gross motor skills.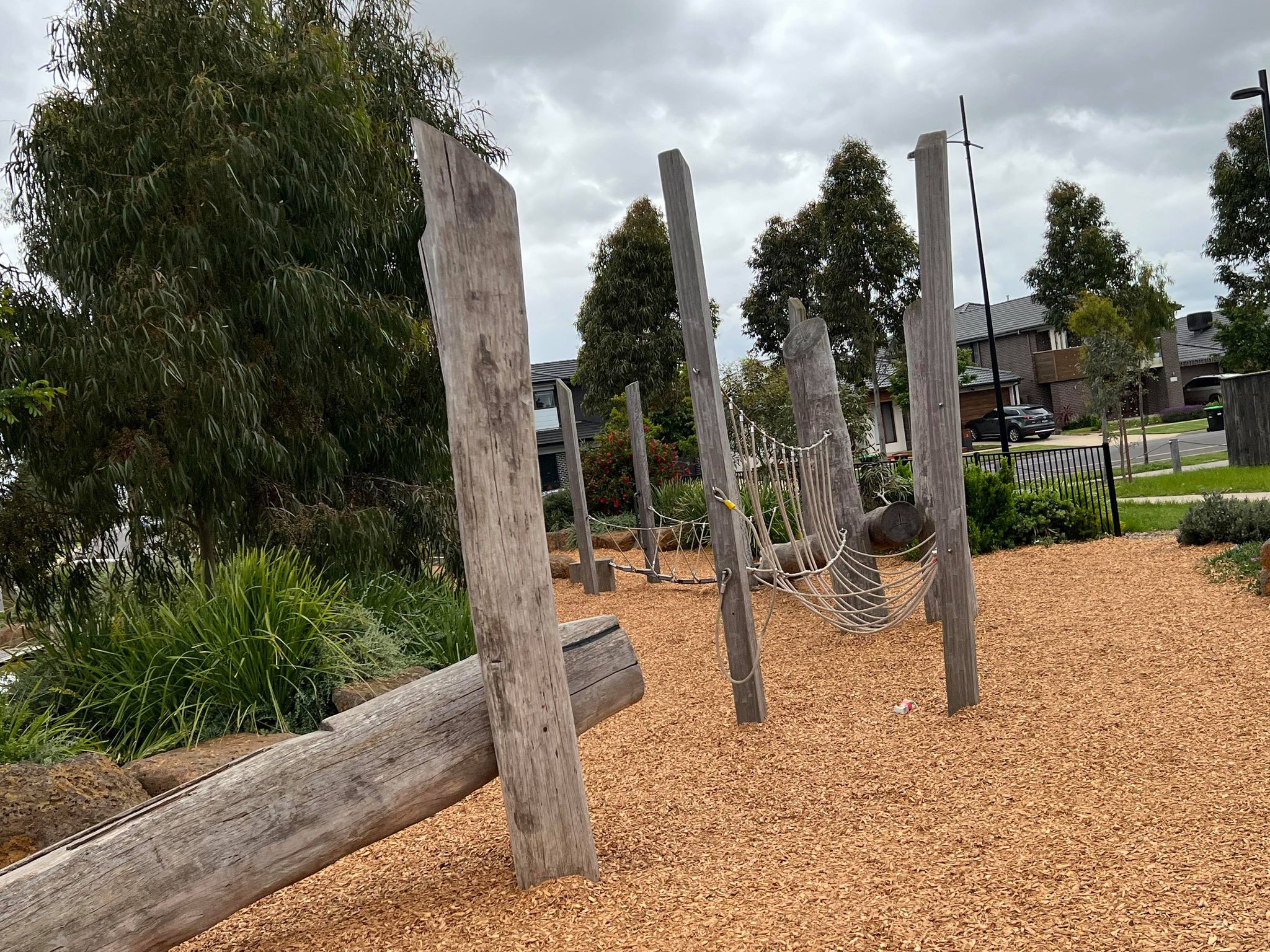 There is a water play area so if you visit on a hot day make sure you bring a change of clothes and your bathers. The park has toilets which are also good for changing in if needed.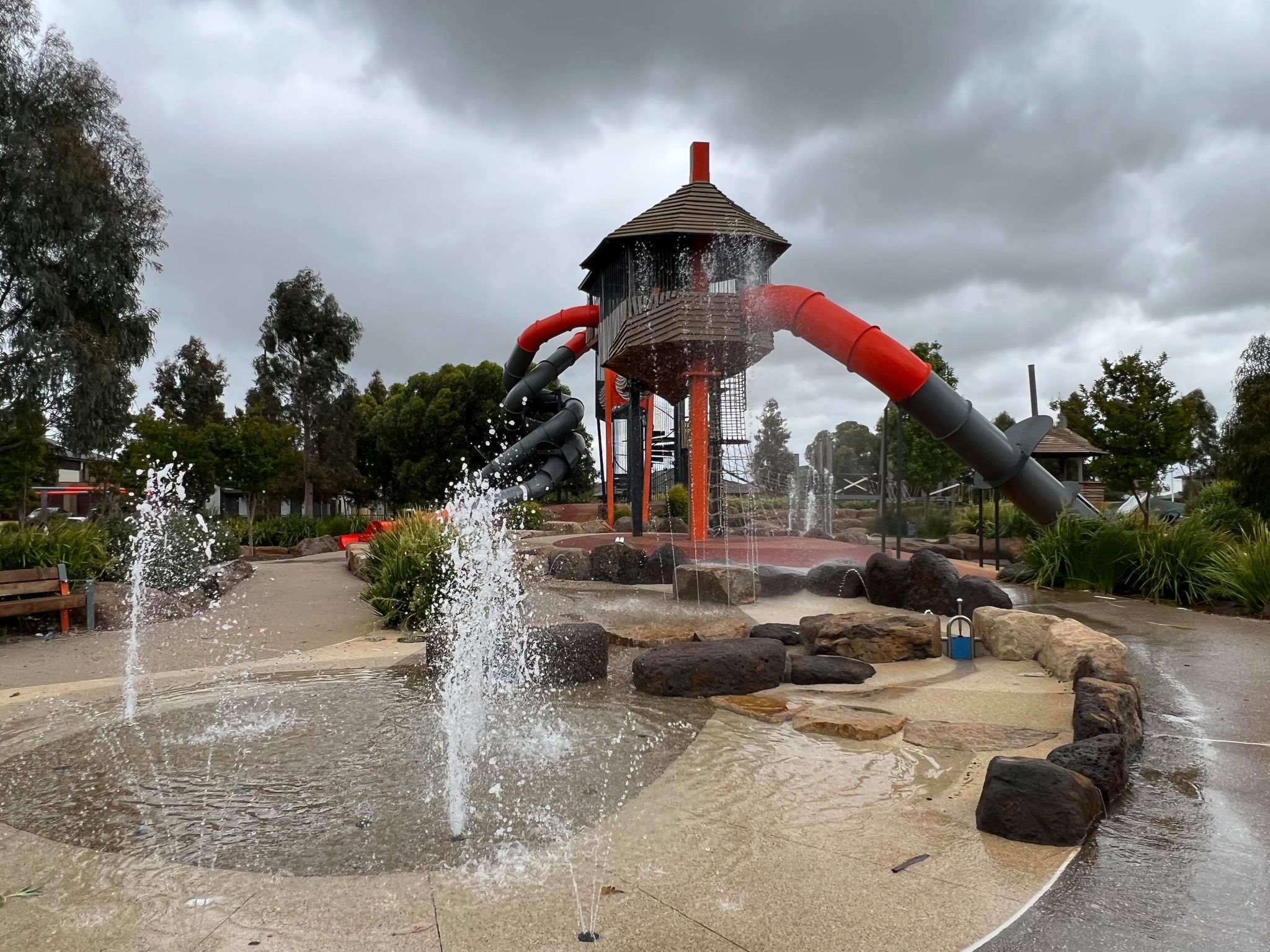 There is a large nest swing and multiple other swings (not pictured)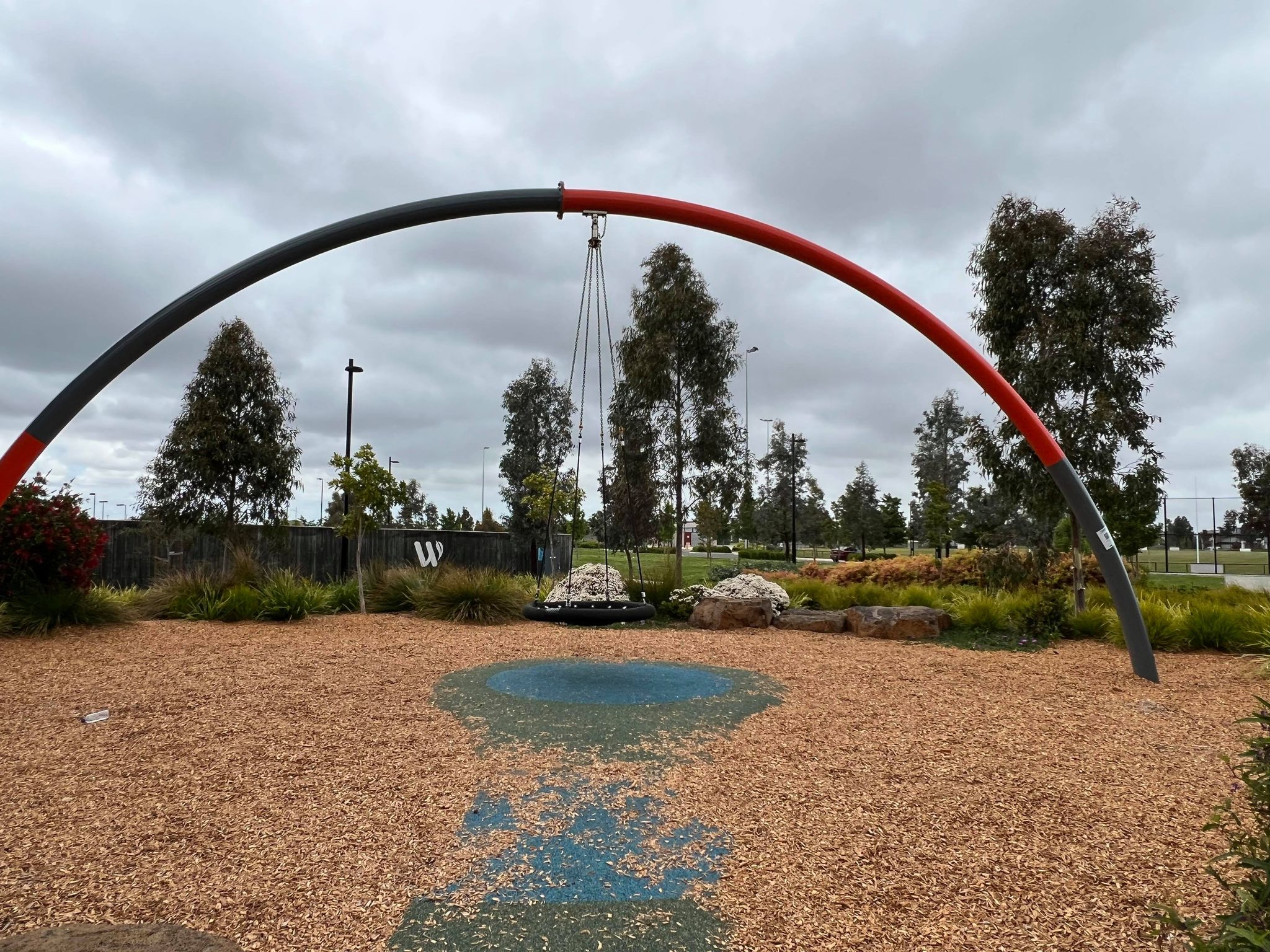 There are many picnic tables around the park so if you're planning on going there for a picnic you should be able to get a table.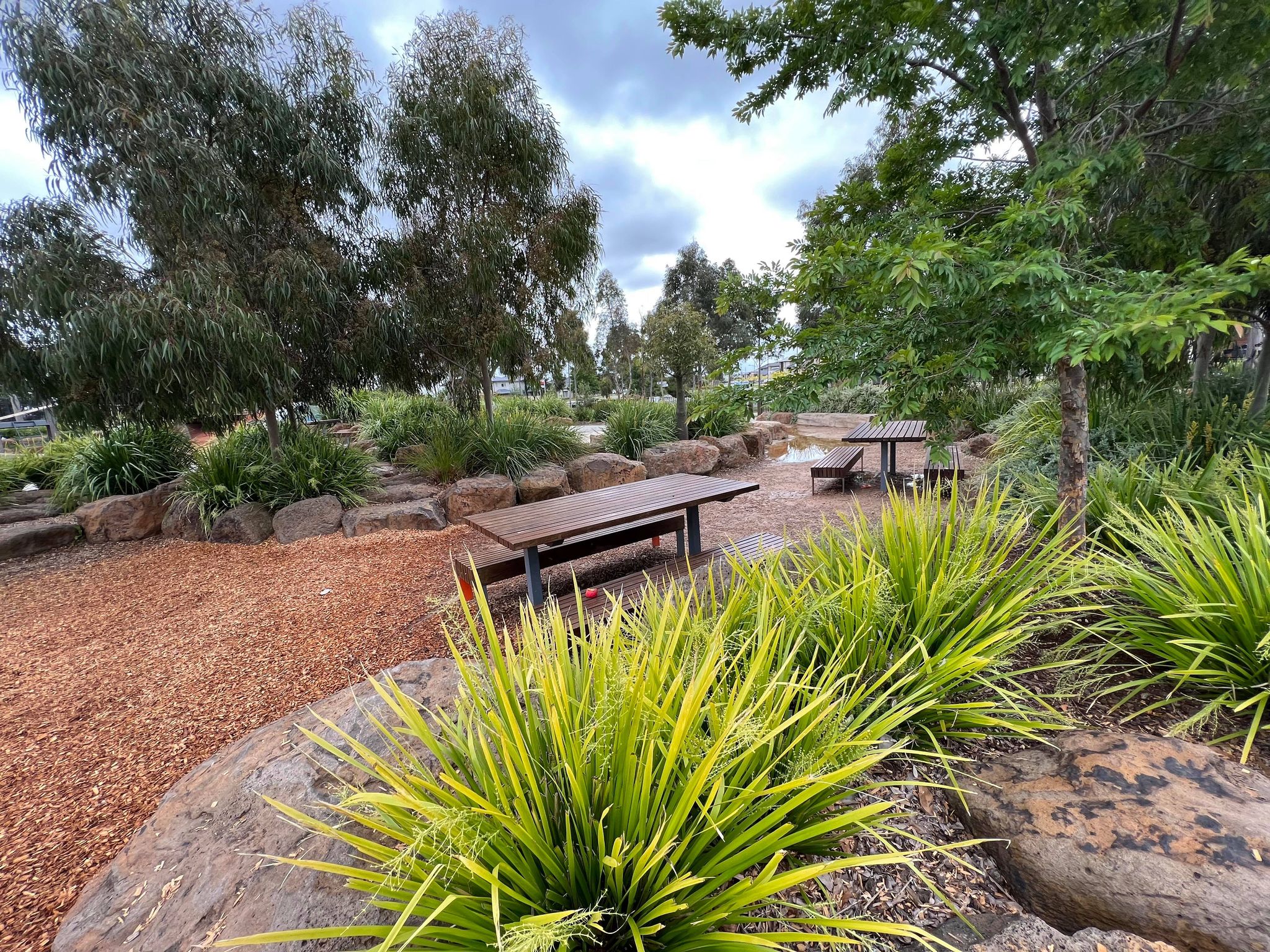 Seriously how beautiful is this park?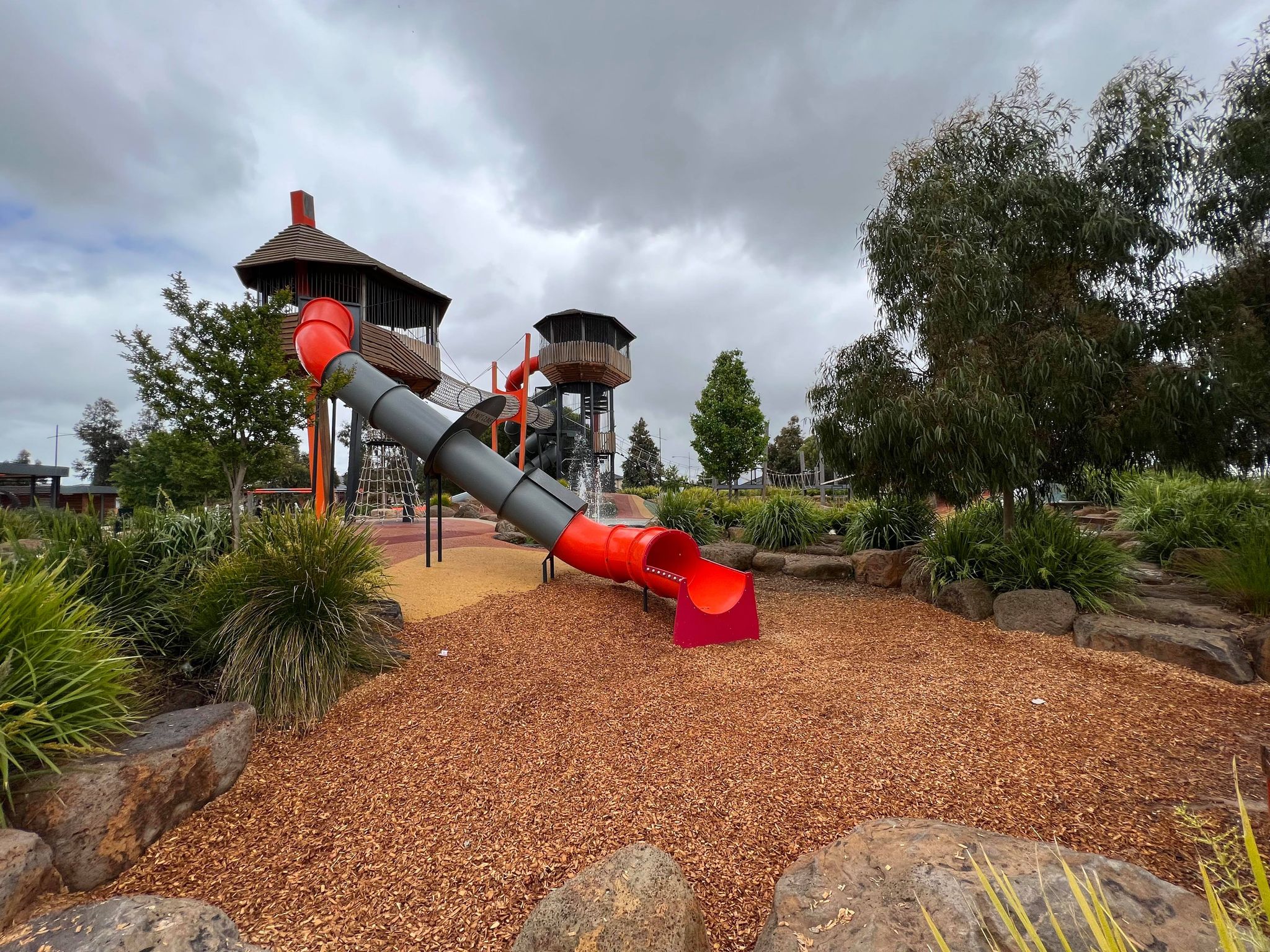 There are multiple BBQs and tables so it's a great place to host a party. Just make sure you get there early to secure a table or 2.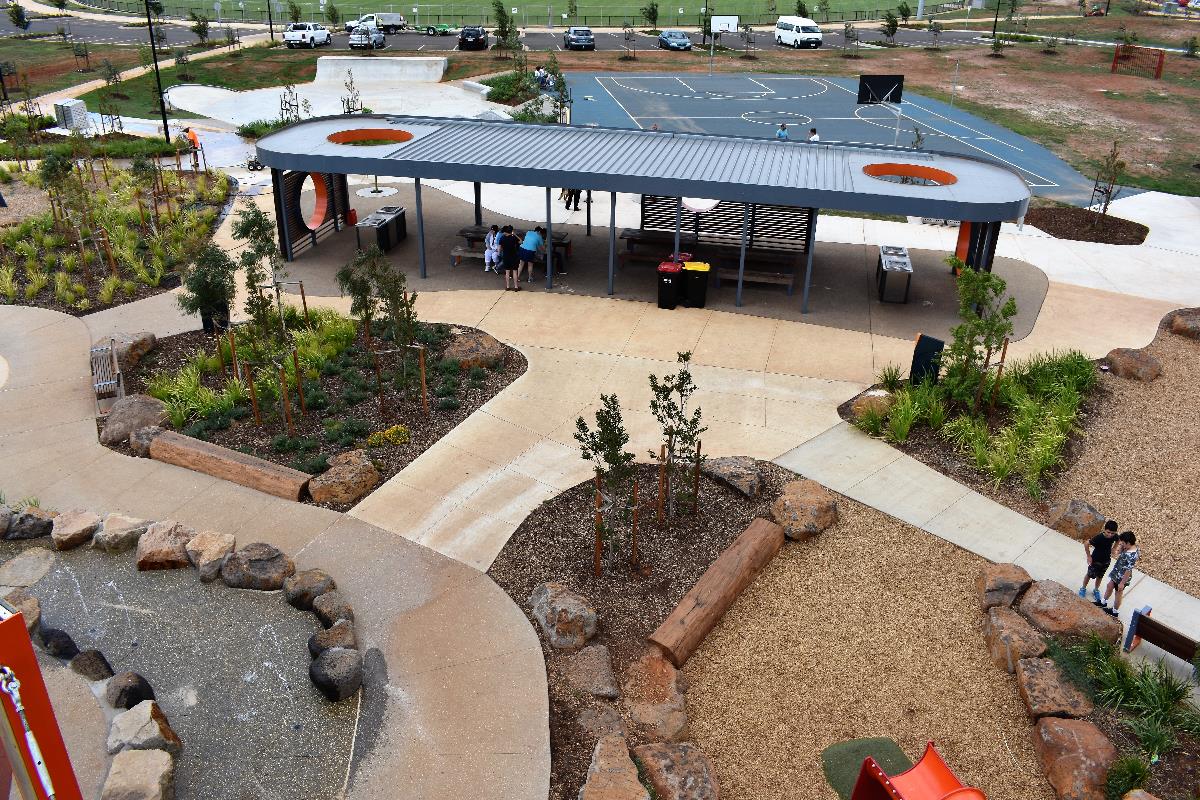 This part of the playground is great for younger children and toddlers.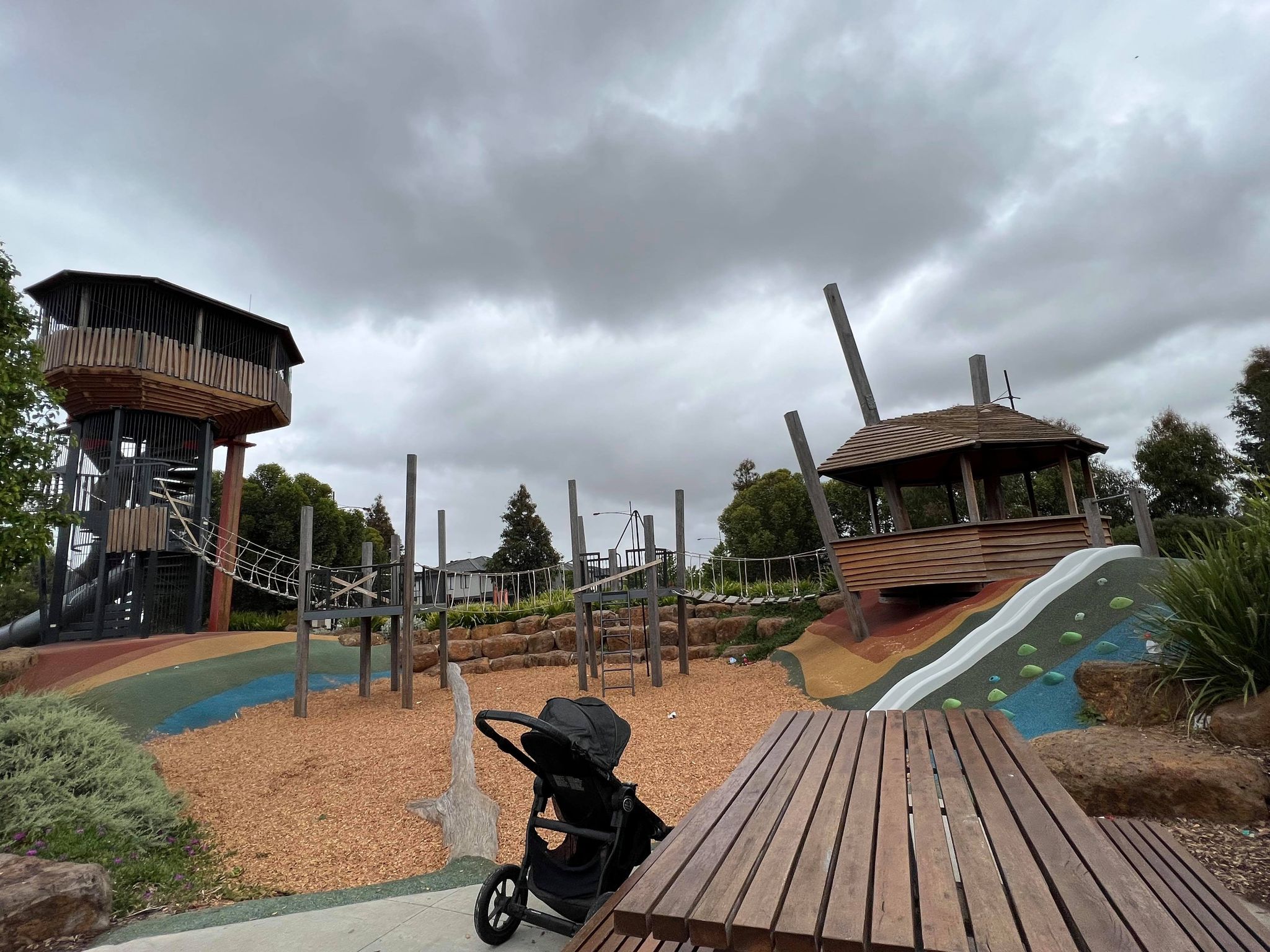 Pros 
Free Parking
Toilets!
Basketball Court
Skate Park
Great for kids of all ages
Close to several other incredible playgrounds
Waterplay area
Cons 
Not much apart from the fact that this park gets very busy no matter what day or time it is.
Other great playgrounds nearby 
Oh, there are so many but here is a list.
Arbourton Park
Arbourton Ave, Rockbank VIC 3335 (2-minute drive or 10-minute walk)
Bullion Park
Arbourton Ave, Rockbank VIC 3335 (13-minute walk or 2-minute drive)
Jackwood Park
Devine Lane, Rockbank  VIC 3335 (4-minute walk or 1-minute drive)
Wireless Reserve
Wireless Drive, Rockbank  VIC 3335(15-minute walk or 2-minute drive)
Nugget Park
Pioneer Drive, Rockbank  VIC 3335 (8-minute walk or 1-minute drive)
Lagoon Park
Lagoon Drive, Aintree VIC 3335 (4-minute drive)
Bonniebrook Road Playground (Aintree Reserve)
Bonniebrook Rd, Aintree VIC 3336 (4-minute drive)