Raffles Walk Park Location: End of Grandvista Bvd, Werribee VIC 3030
Raffles Walk Park Werribee is another awesome park located in Cornerstone Estate. Grandvista Boulevard is home to not 1 but 3 great parks. Other great parks in Cornerstone Estate include Safari Park and The Cornerstone Jumping pillow. The parks are all within walking distance from one another and remember to bring your bike to get in between the playgrounds.
Cornerstone Estate has some fantastic bike tracks.
Raffles Walk Park has so much to offer for kids of all ages.
There is a large spiral slide and 3 open-air slides.
There are also rock climbing walls to challenge your kids and help them burn off some energy.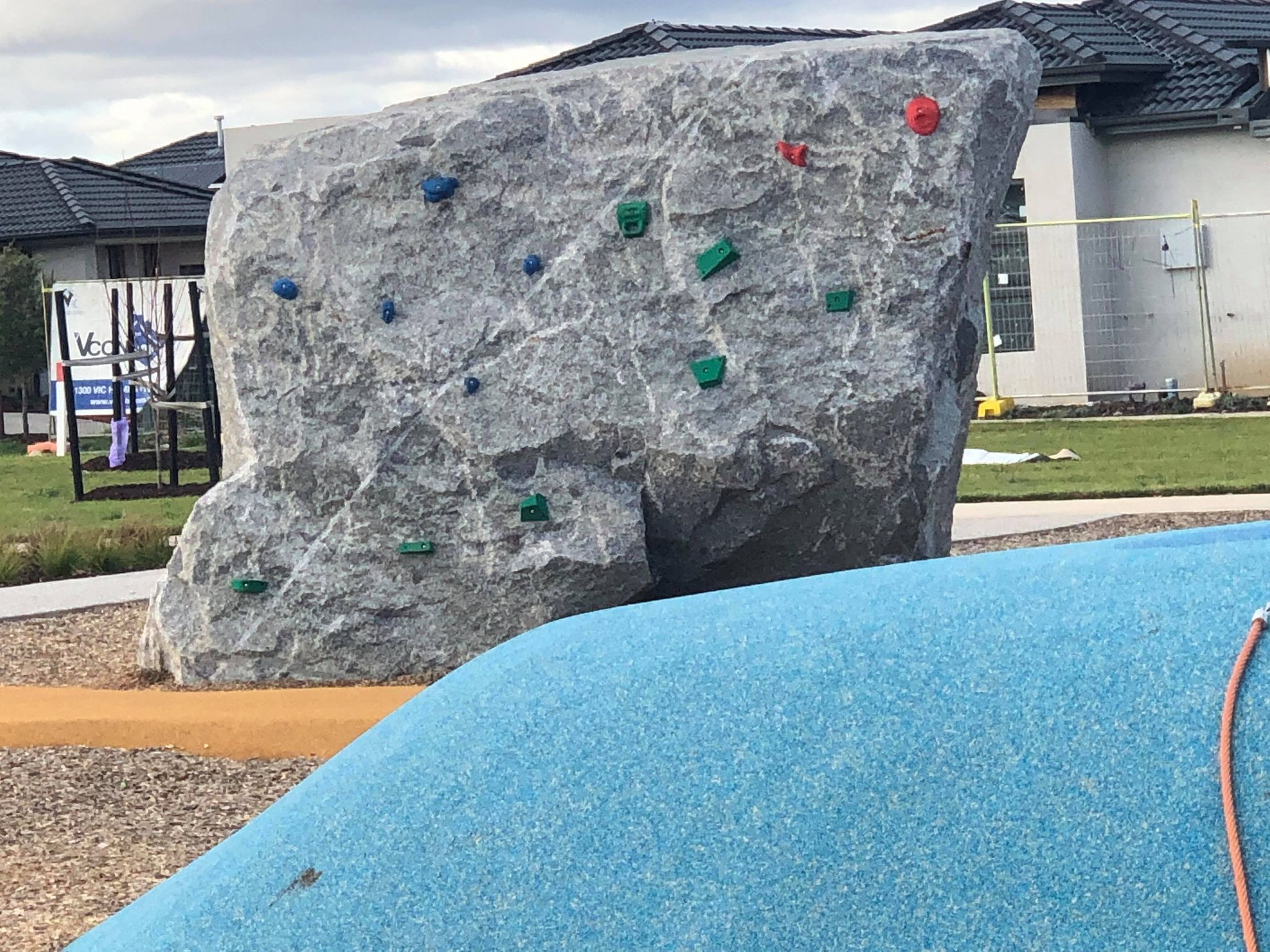 And plenty of other playstructures as well as many other things to climb. So that no matter how busy the park is there should be enough activities for everyone.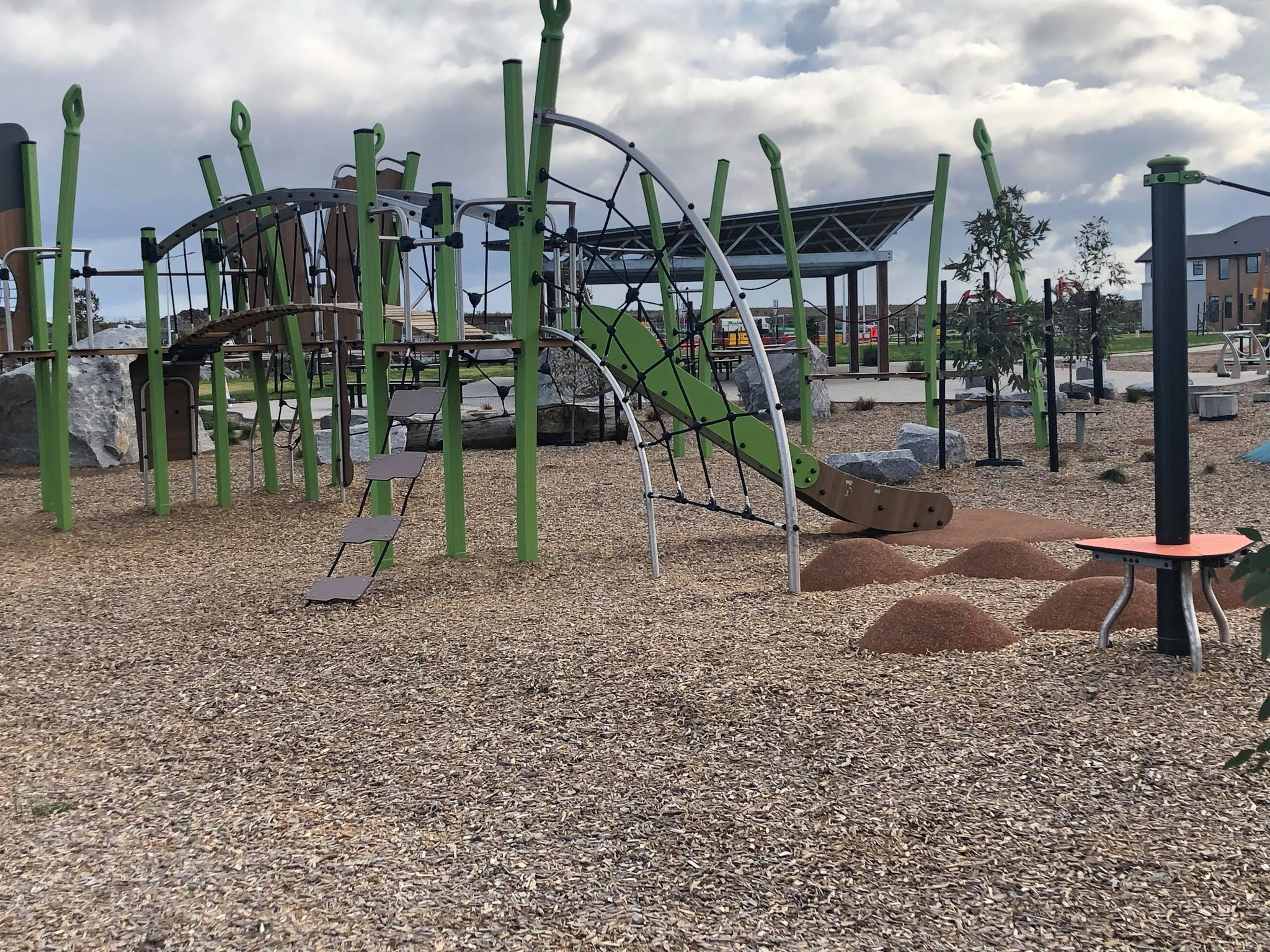 The park also has a lot of things to balance on. I know I would have loved this as a kid.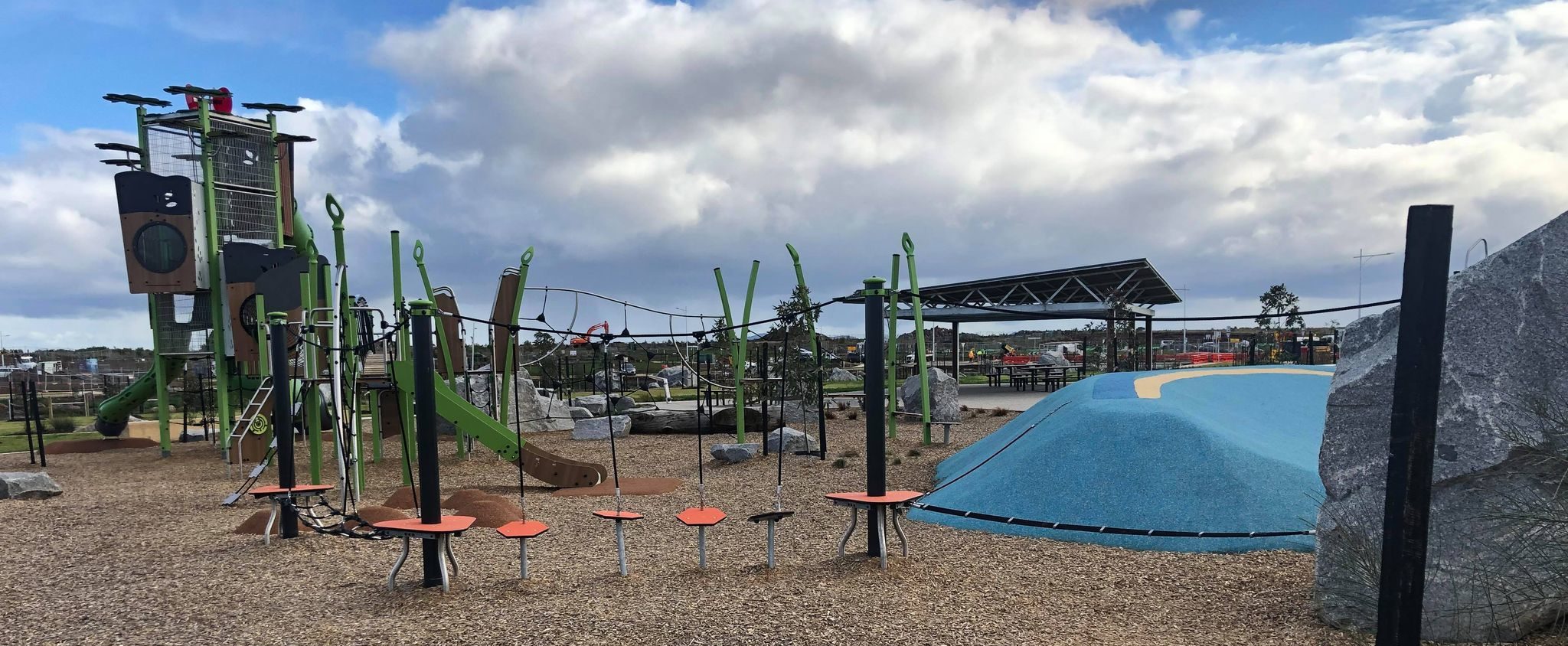 Raffles Walk Park doesn't have much shade so make sure you slip, slop slap. But there is a sheltered BBQ and picnic area to escape the sun in.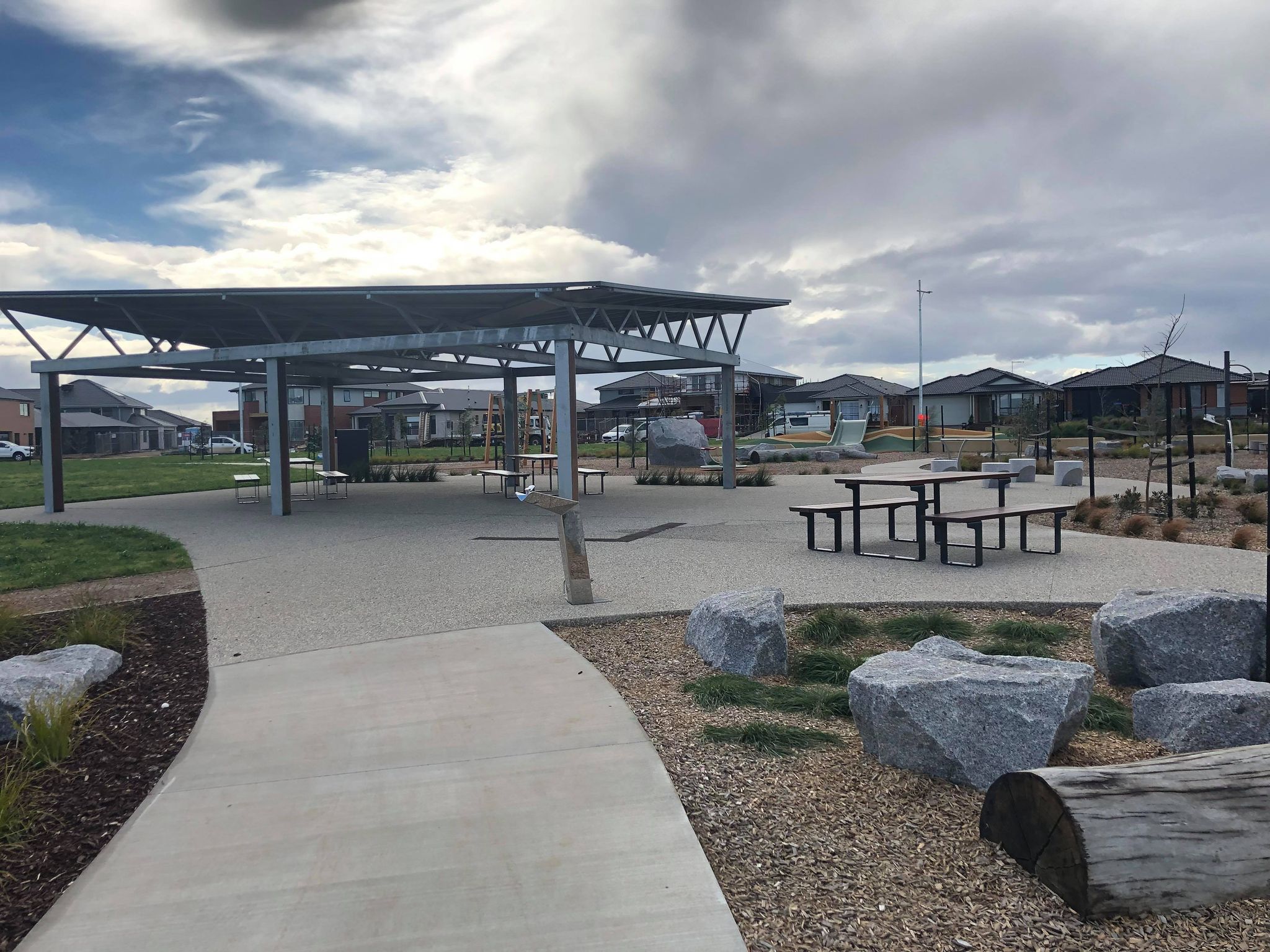 More things to climb!
A toddler friendly slide for little ones.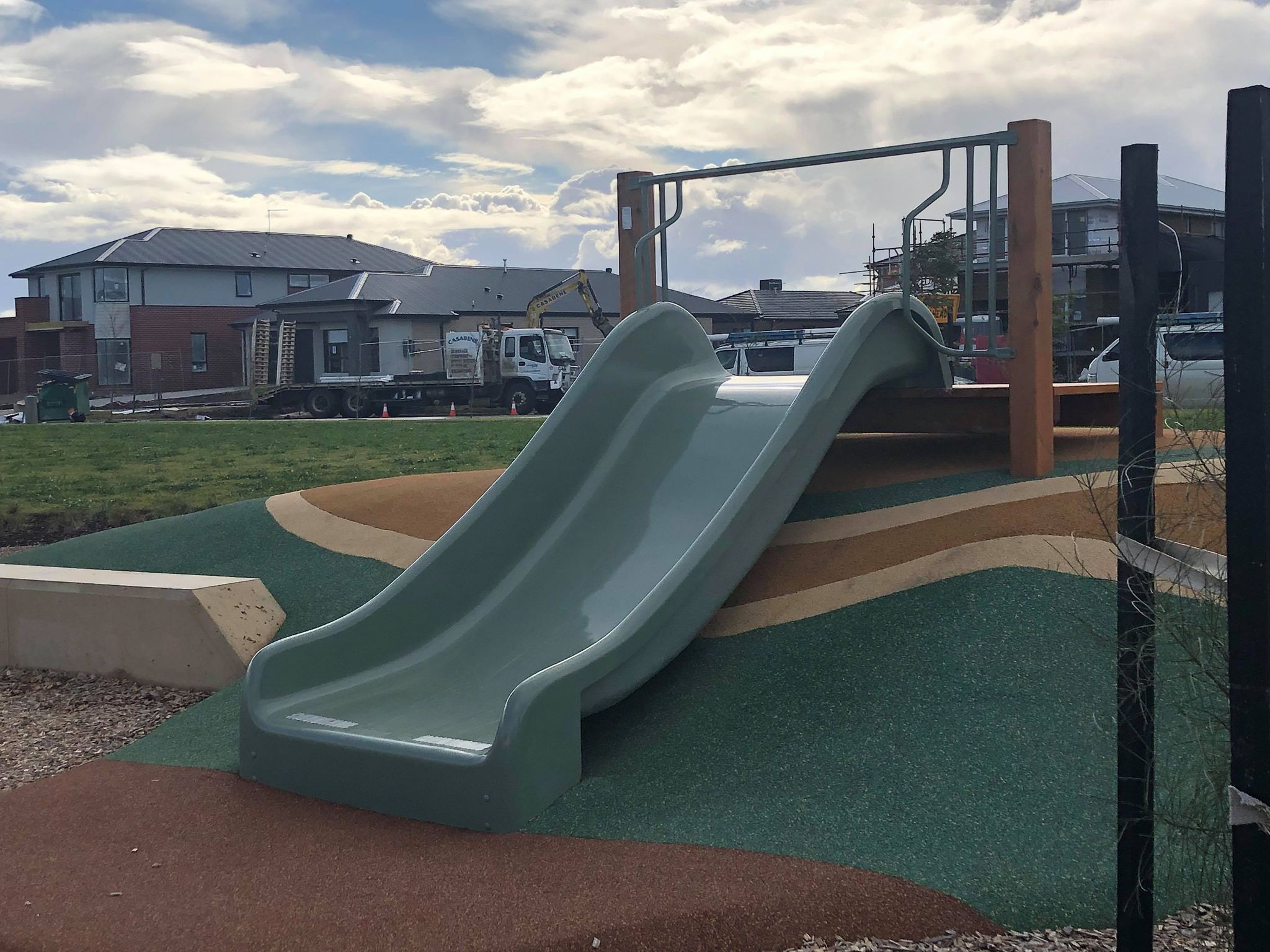 A spinning flower thingy with 3 seats so you can make 3 kids dizzy and sick at the same time.  I don't know why but kids seem to love spinning around until they get sick. If your kids go on this I hope you're not driving home! At least they're having fun right?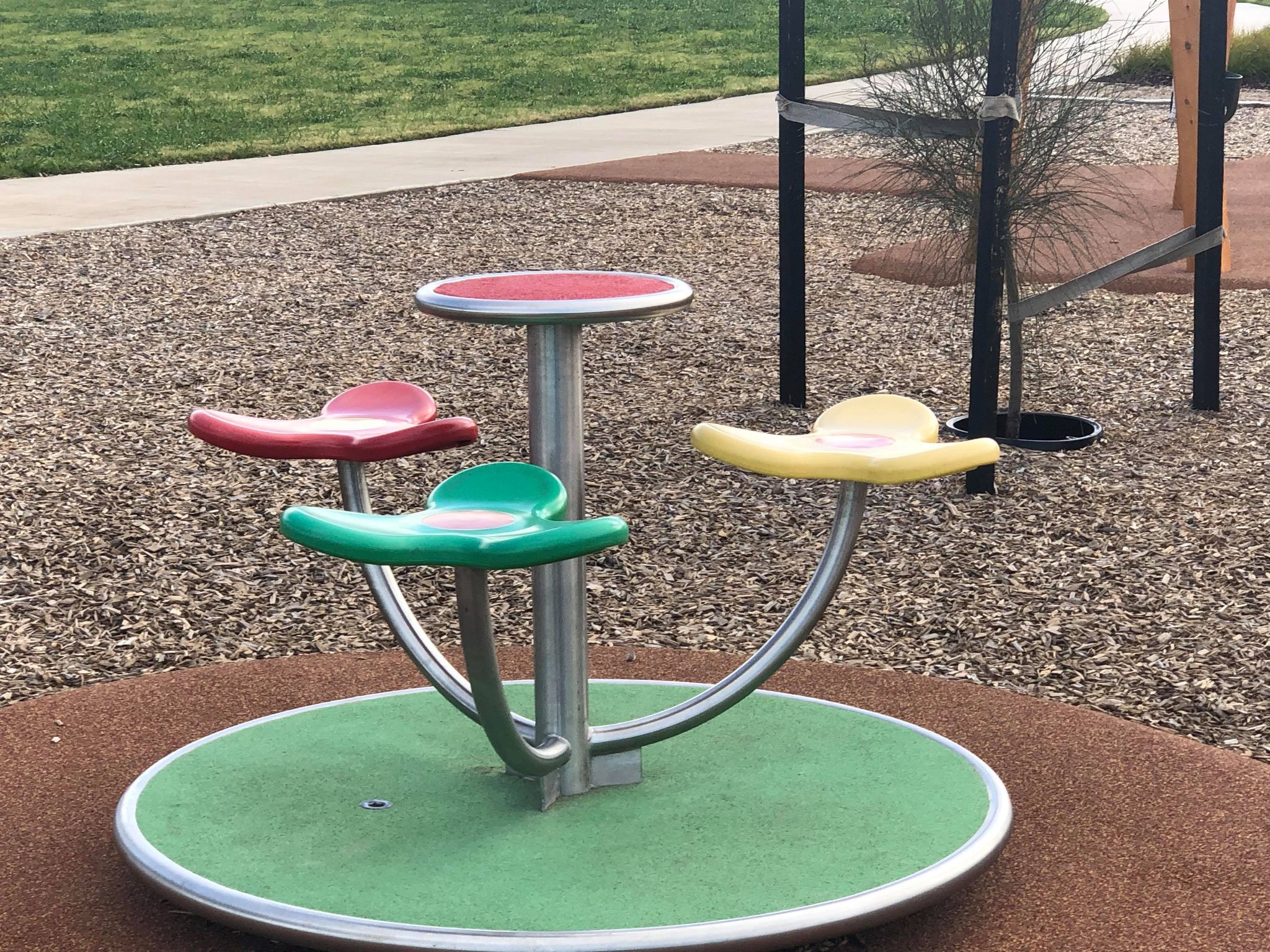 Swings! who doesn't love swings? Oh there I think there are some more swings hidden behind that rock but I don't remember. You'll have to go yourself and check them out!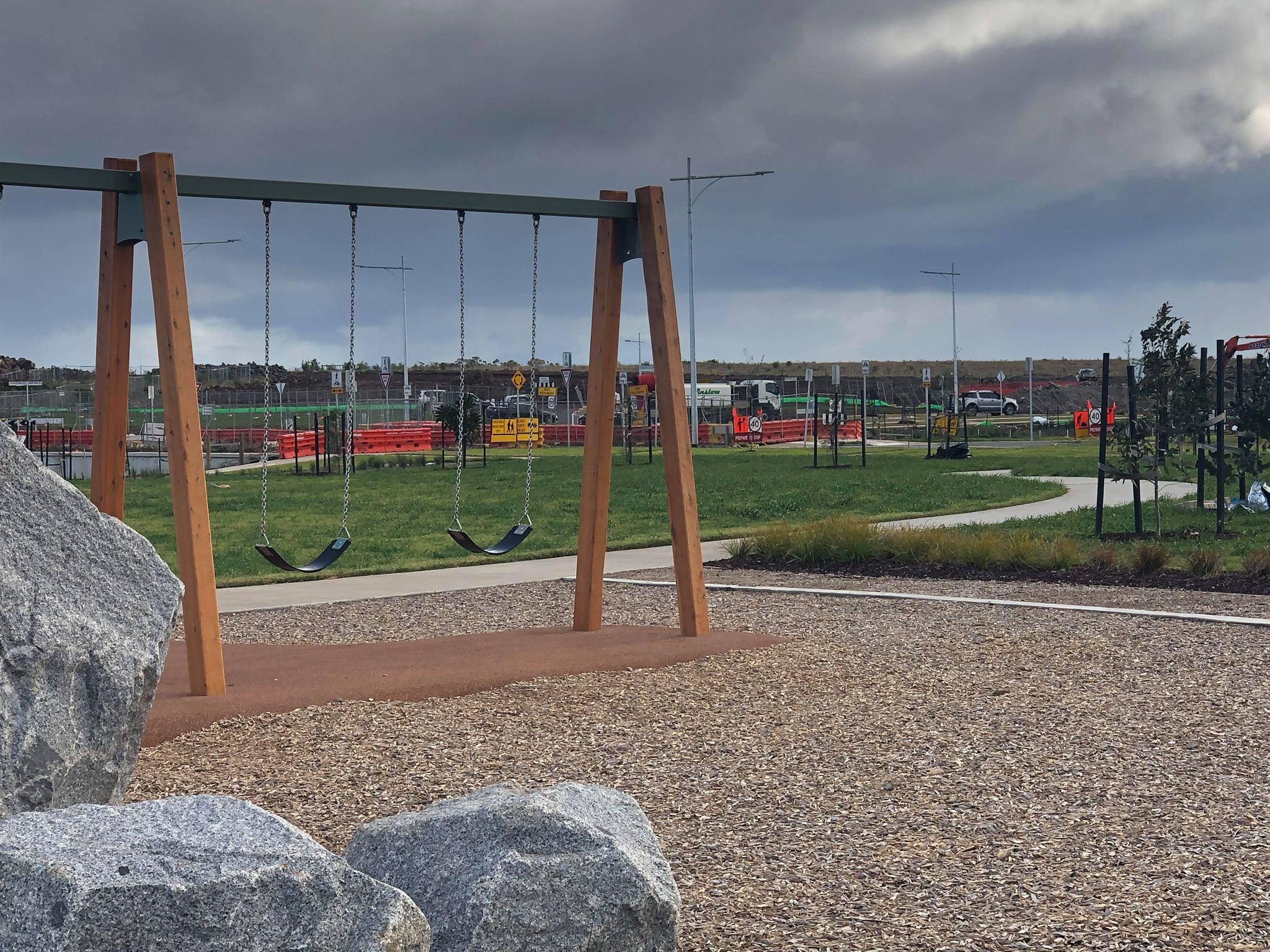 Overall a great park to spend an afternoon at!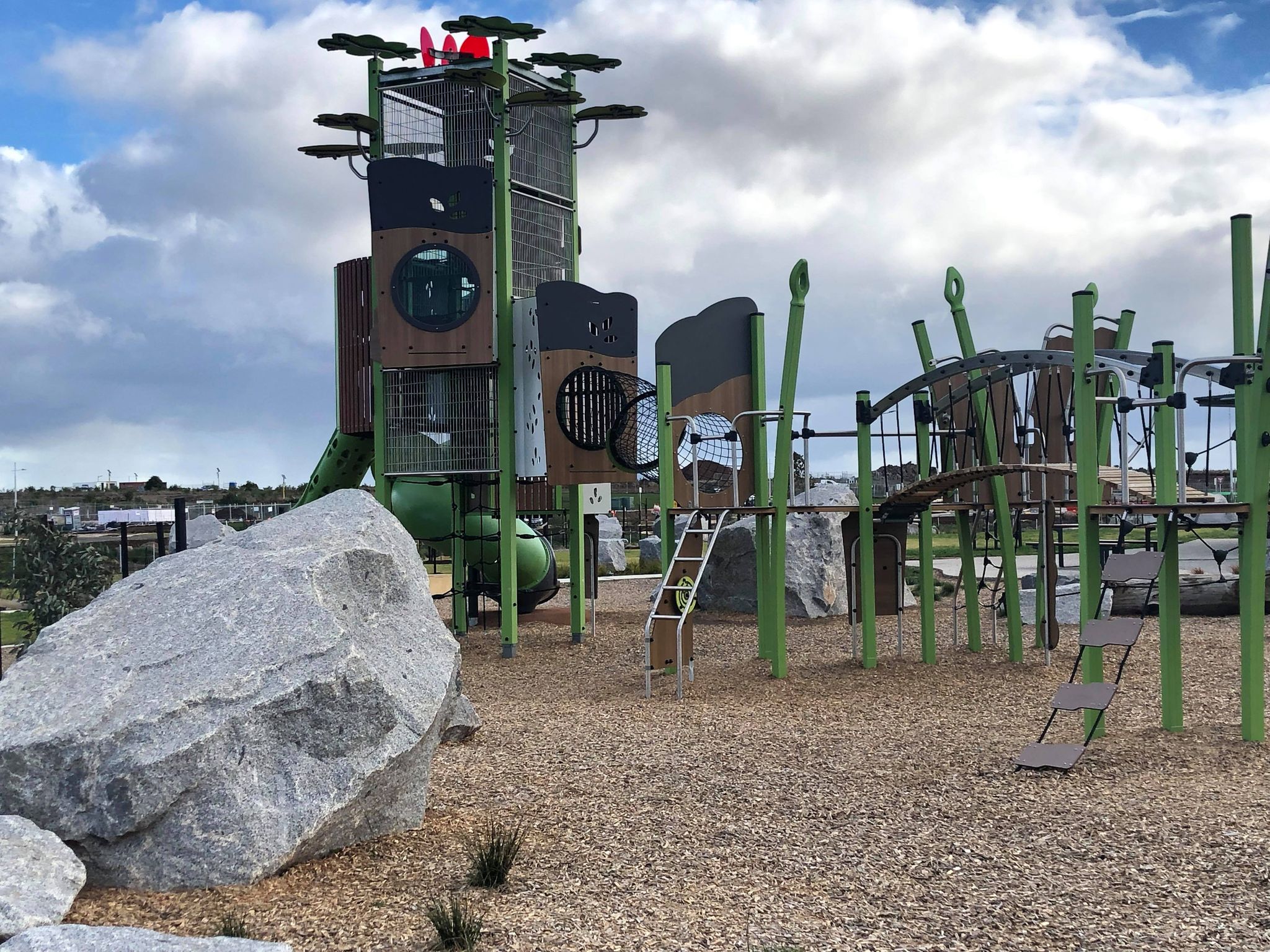 Other great playgrounds near Raffles Walk Park:
Cornerstone Jumping Pillow: 
383 Black Forest Rd, Werribee VIC 3030 (Approx 11-minute walk,2 minute drive)
Barrabool Park Mambourin: 
Barrabool Boulevard Wyndham Vale ( (Approx 17-minute walk, 3-minute drive)
Middle of Grandvista Boulevard (5 Minute walk or 1 minute drive)