Scienceworks turned 30 this year. It opened in 1992 and has been a Melbourne Icon ever since. I visited Scienceworks many times as a kid and I loved going. There was so much for young kids to do back in the 90s and early 2000s. If you have visited Scienceworks recently you may have noticed that many things have changed. Apart from the play area called Ground Up, many of the exhibits are targeted at older kids who already have a fundamental understanding of science and how things work.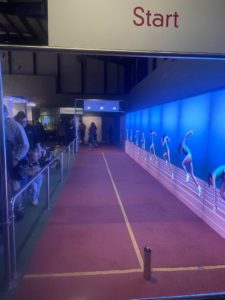 Some of the older exhibits still exist such as the sports area, planetarium and lighting show. But I miss the vast play area I remember from childhood.
Some of the new exhibits were fun but probably not as fun as what they used to be. But I can appreciate the scientific aspects of these new attractions.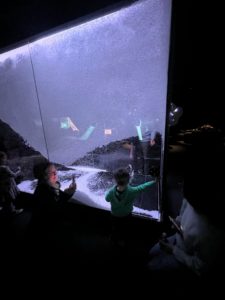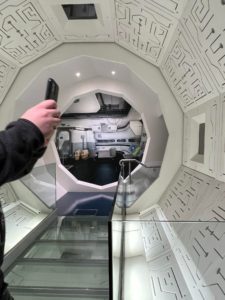 The Play Area and Things For Litte Ones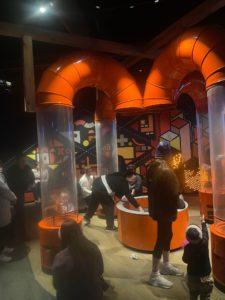 My favourite part was the play area. My 16-month-old loved exploring this area and especially loved putting silk scarves into the air shoot and watching them reappear. There are also 2 playgrounds at Scienceworks. There is a pirate ship-themed playground which is better for younger kids. There is also a playground with larger play equipment more suitable for bigger kids. My 16-month-old couldn't reach anything on the bigger playground.
Food at Scienceworks
It's probably more worthwhile bringing your own food if you're coming to Scienceworks or heading next door to Grazeland. There is a cafe at Scienceworks, but they only sell hot chips, pies, sausage rolls and sandwiches. Even their drink menu isn't substantial. They only have a few varieties of bottled water and a small selection of hot drinks. I highly recommend heading to Grazeland which is located next door for food.  Grazeland has a huge variety of food. Entry is $4 but there are so many food options, live music and there are views of the Westgate bridge.
Do I recommend Scienceworks?
Yes, I still recommend going but if you went as a kid in the 90s, you might be a little disappointed. But yes it is worth a visit for half a day and once done, I suggest heading over to Grazeland.
What Is There To Do At Scienceworks?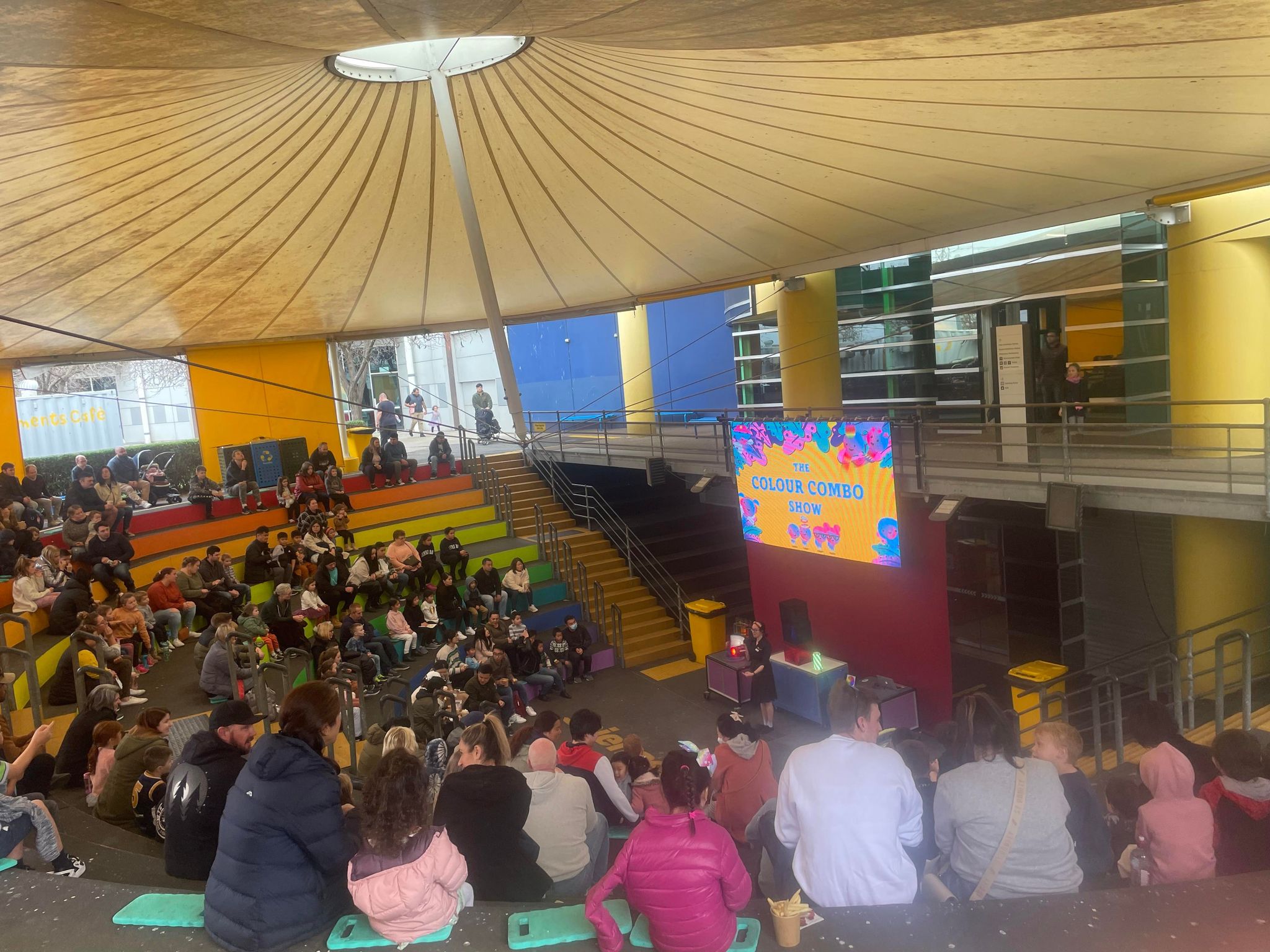 Illuminate: How Science Comes to Light.
A vibrant exhibition about light.
Planetarium Nights
This one is for adults only in the planetarium. Learn about black holes, and explore coral reefs on Friday nights in June and July.
Tycho Goes to Mars
A kids show in the planetarium about a cute little pooch who goes up to Mars.
Lights, Energy, Action!
 A classic lighting show, that has been running at science works for years.
Think Ahead
A long-term exhibit about what life will be like in the future.
Sportsworks
This exhibit has been at Scienceworks for years. In this exhibit, you can learn how sports and exercise impacts your body. And you can even put your body to the test and race Kathy Freeman.
Ground Up
Ground Up is a fun area for kids aged 0-5 with plenty of things to play with
Remembering The Old Scienceworks Play Areas
My favourite play area at Scienceworks as a kid was the human body playground. I could only find one photo online of it online on Foursquare. It was great, you would crawl in through the mouth and explore the digestive system. Does anyone else remember this?
Another fun area I remember is the play cafe, play shop with antique food, optical illusion area and the construction play area. Here are some photos I found on Flickr.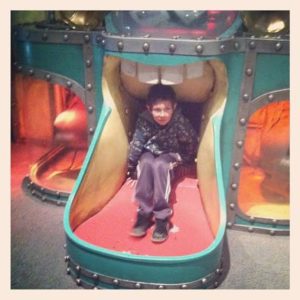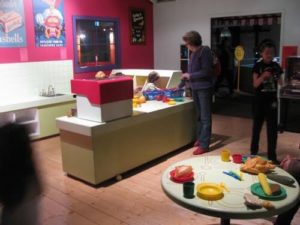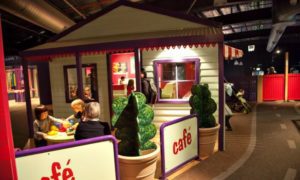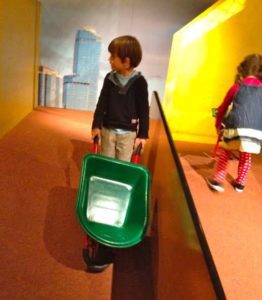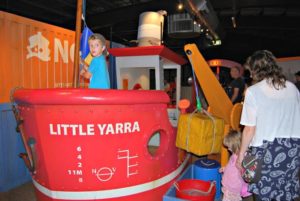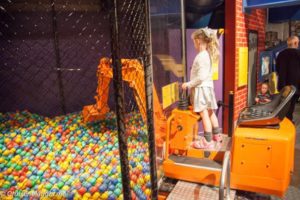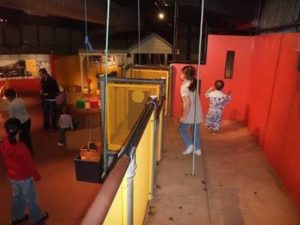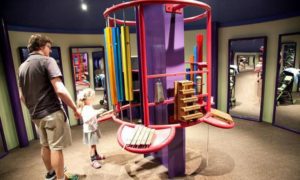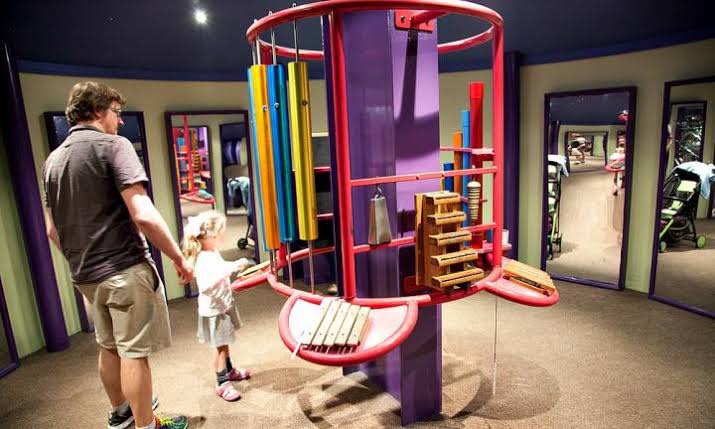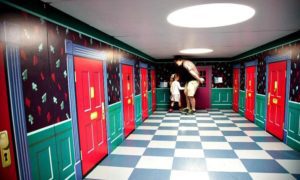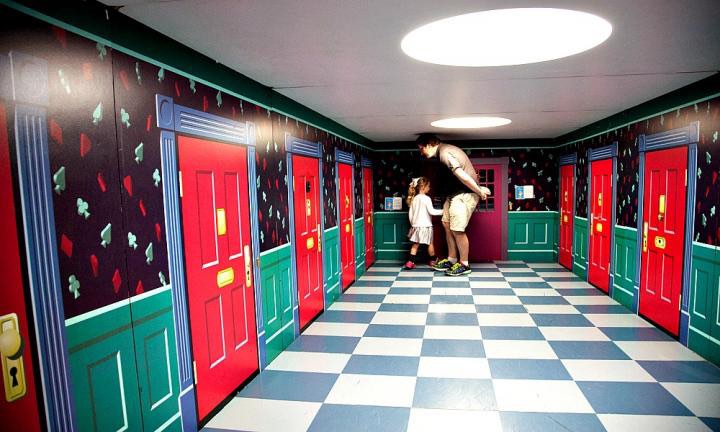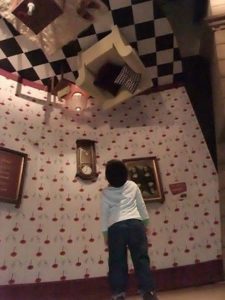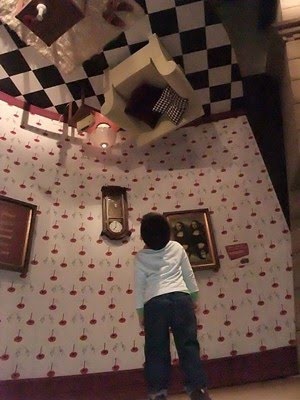 Images sources