Wyndham Park Location: On the Werribee River Behind Watton Street
Wyndham Park has had a 13 million dollar upgrade. It is one of the best parks in Werribee, and I would go as far to say that it is one of the best parks in Melbourne!
It is located behind Watton Street in Werribee and you there are many places to enter from Watton Street. The best parking is in Watton Street or one of the carparks within Watton Street then you can walk easily into Wyndham Park. The park is huge, you won't miss it.
Sadly when I visited it was during a heavy COVID lockdown when playgrounds were closed but on the upside I was able to get many photos without a lot of people in them. Trust me this place gets busy. It is an amazing park.
Wyndham Park is home to 2 playgrounds: Nature Park Playground and Wyndham Park Playground. There are 2 outdoor gyms for the adults with plenty of workout equipment to use.
The park is also home to an oval, bike tracks, BBQ facilities and picnic areas. There are also toilets and water fountains. It's a great place to spend an afternoon and have a picnic or a BBQ.
There are a lot of steps in this park but don't worry it is bike, pram and wheelchair friendly. I brought my pram when I went here and we were fine.
One of the outdoor gyms. It's right near the main playground so you can stil supervise your kiddos while working out.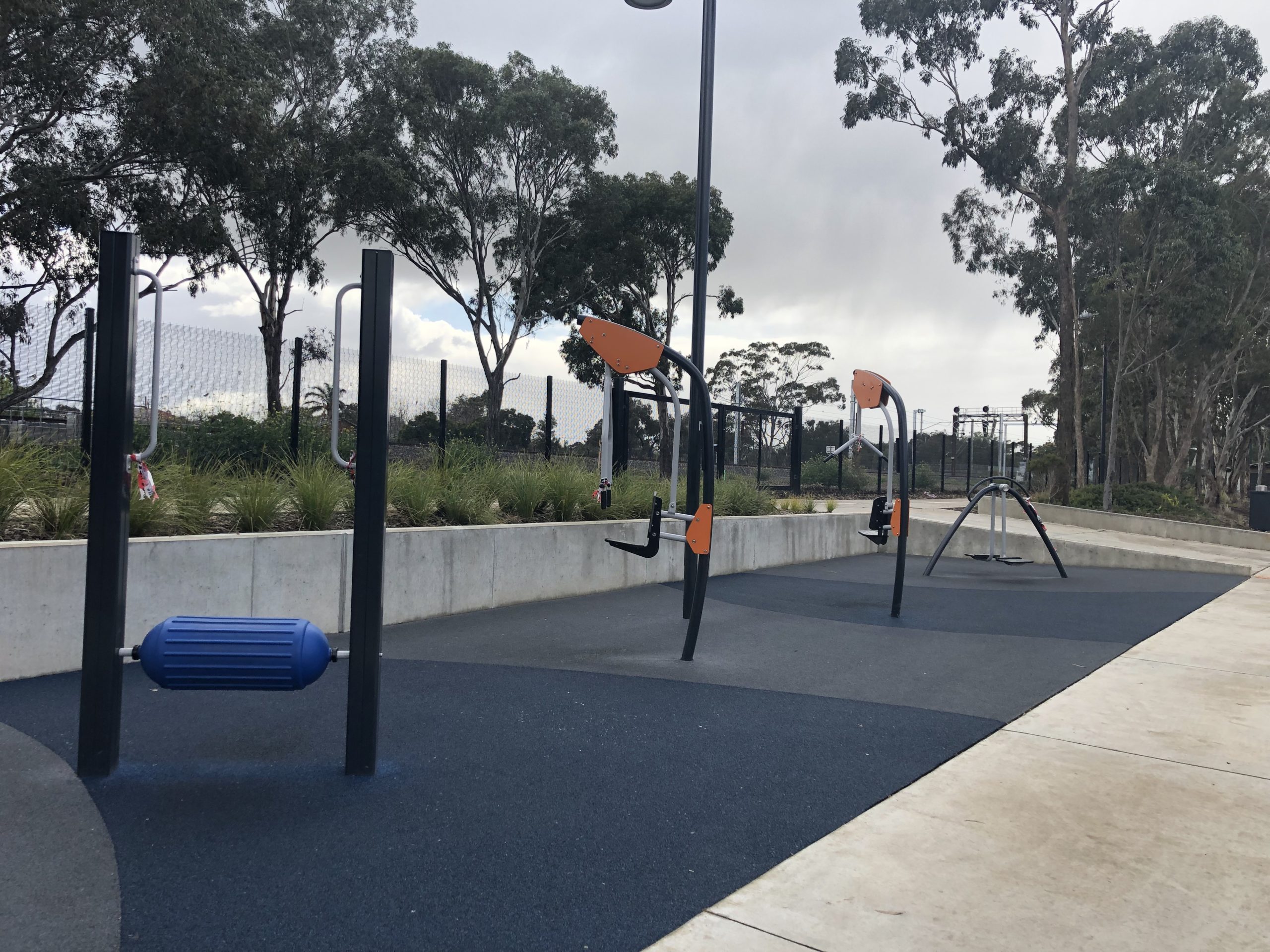 A huge oval. It's perfect for picnics, ball games and jogging around.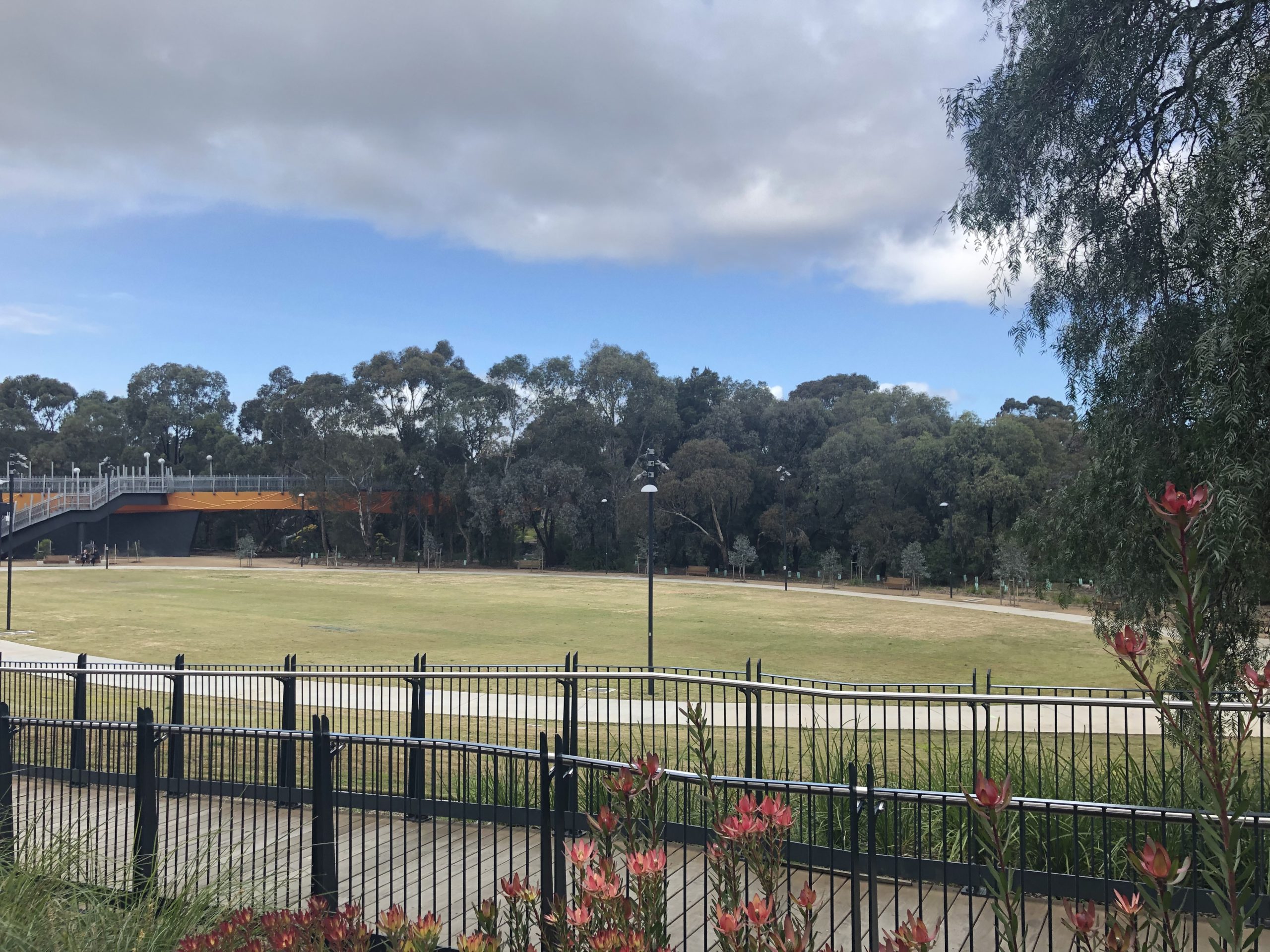 Has many cool slides and lot's of cushioning incase someone falls over. Hmm I wonder if this slide gets hot in summer. You'll have to see for yourself.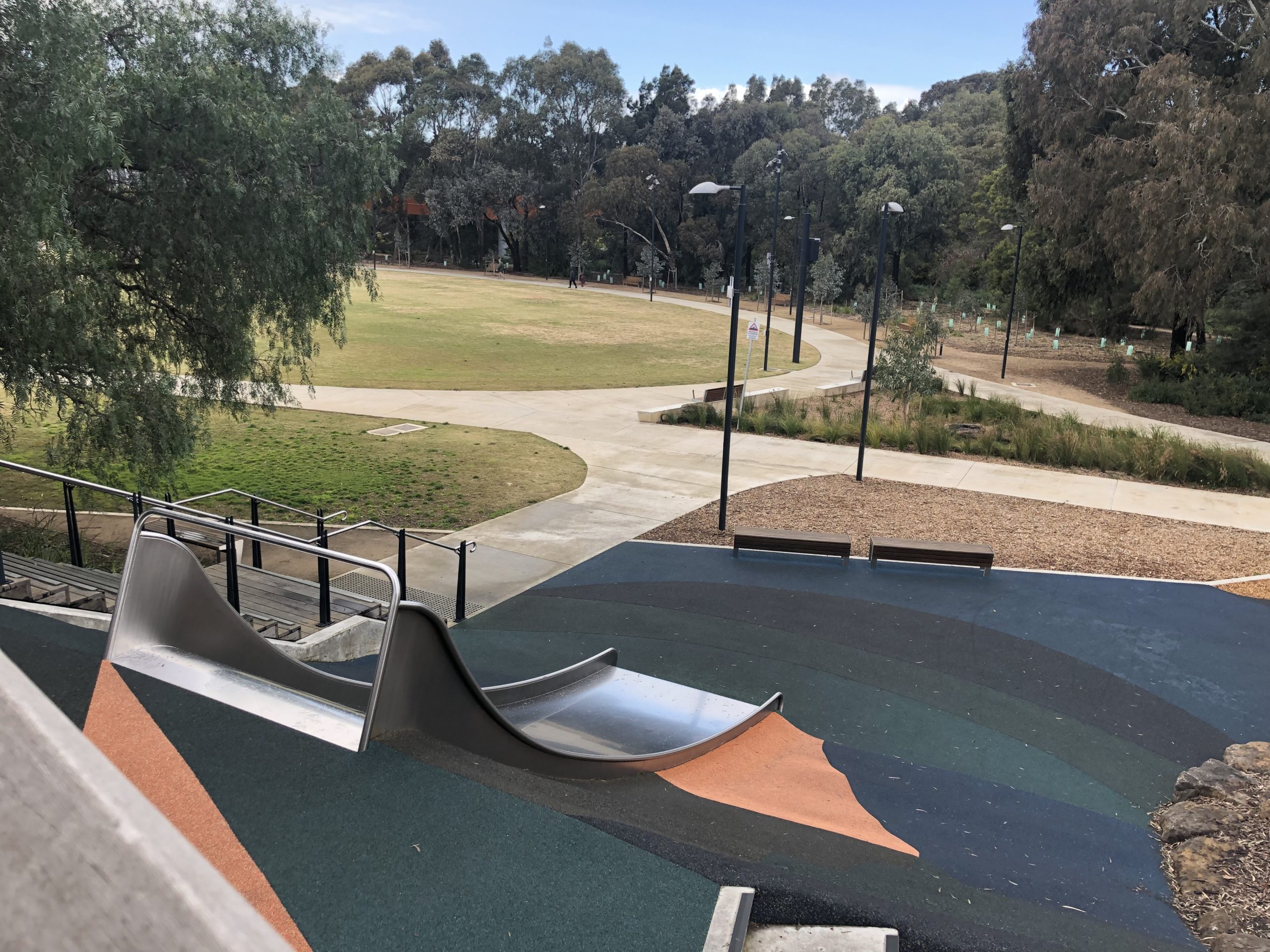 Lot's of BBQ facilities and picnic tables right near the main playground. There are more BBQ facilities near the Nature Park Playground. 

Lot's of swings for big kids and smaller kids. And adults if you like…I don't make the rules. 

This play structure is amazing. If you look closely you can see all the cool climbing structures inside. I'm glad I have a kid so I have an excuse to play in it too. 

Another mini play structure. 

A small slide for the little ones. 

More swings suitable for smaller kids.

Here's another view of the play spaces. 

This flying fox is so cool. The flying fox has 2 seats so 2 kids can ride at a time.
Here's a view of the nature park playground. I couldn't get too close to it with the pram but this park was really cool. There's a water play area. Sadly it had tape on it and was closed due to lockdown. 

The bike tracks around Wyndham Park are really extensive. If you can make sure you bring your bikes. 

Another view of the nature inspired playspaces and water play areas in the Nature Park Playground. 

Another outdoor gym to work out in.