Nagambie is just over an hour from Melbourne but it feels lightyears away. It is a charming lakeside agricultural town with a magnificent atmosphere. Nagambie its accommodation is one of the peaceful places you can find in Victoria. It is located in a pastoral region located near Seymour and Shepparton, where you can have endless accommodation options to spend your holiday.
Here are the best Airbnbs and accommodation options in Nagambie, Victoria.
Mitchelton Winery Nagambie Accommodation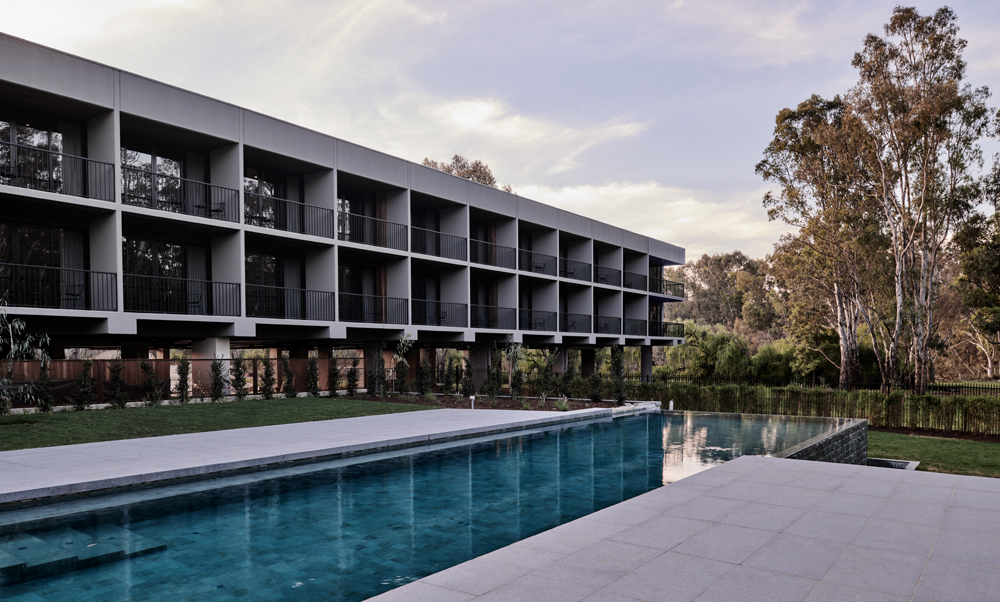 470 Mitchellstown Road, Nagambie VIC
A sight for contemporary luxury enclosed in timeless beauty, this hotel provides you with refined aesthetics for your Nagambie stay. This accommodation in Nagambie features an infinity pool, spa, and a full offering of their winery nestled in the beautiful atmosphere of the Goulburn Valley. You can also have a room with a vineyard view, and get mesmerized by the exquisite and perfectly designed room for an intimate or inviting feel.
Nagambie Luxury Accommodation and Airbnbs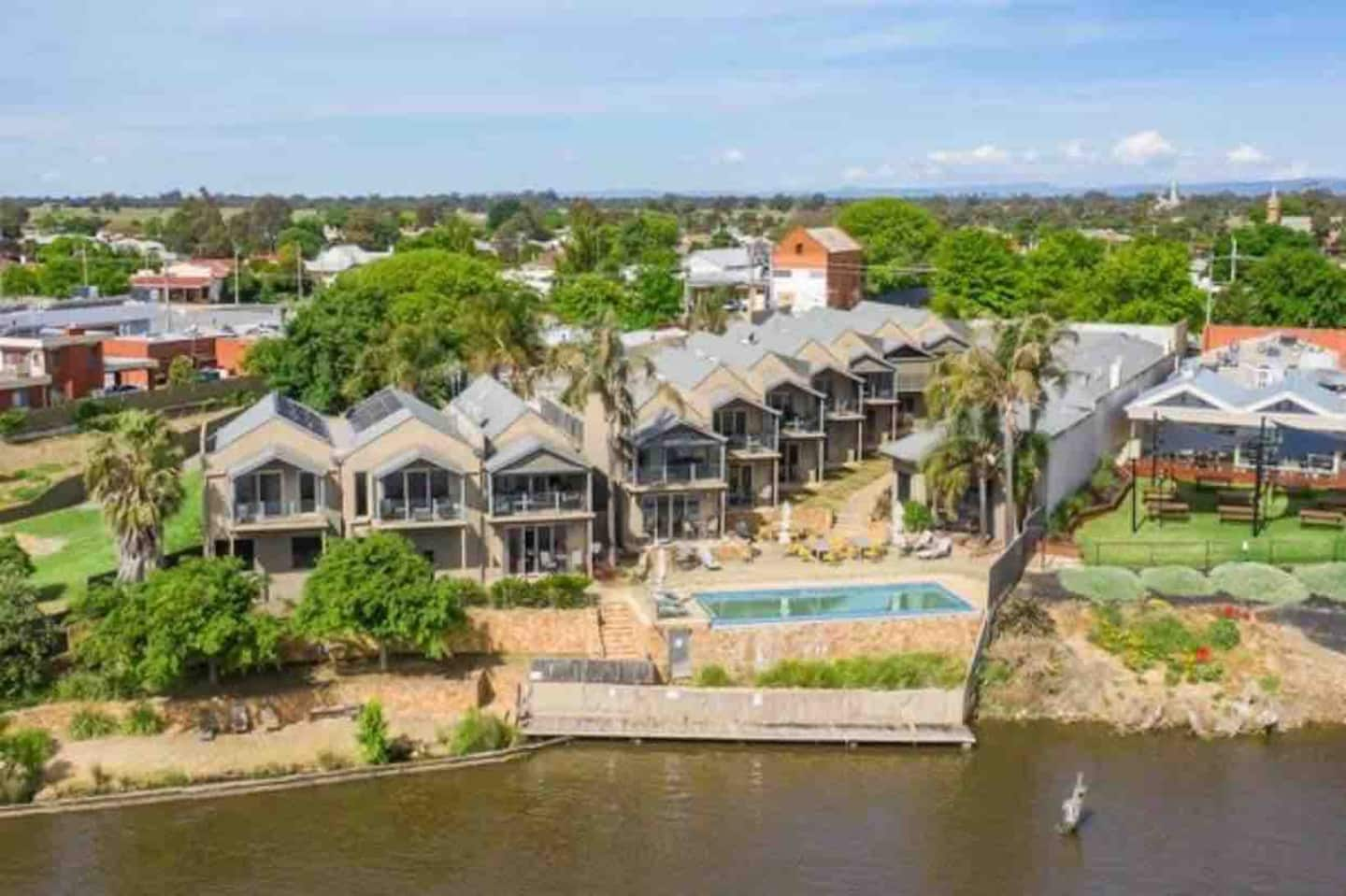 317 High Street, Nagambie VIC
Want to feel the luxury of Nagambie overlooking its picturesque lake in a townhouse? This jetty Nagambie accommodation suits you perfectly. The boutique resort-style apartment features an open plan dining in a self-contained room and a fabulous lounge. More so, you may bask under the sun and take a quick dip with their pool just beside Lake Nagambie and breathe in the cool atmosphere of the area. You may also bring some wine at the stores nearby, and enjoy the scenery of the city lights at night. Don't you dare miss the sunset as well!
Nagambie Caravan Park Accommodation 
143 High Street, Nagambie VIC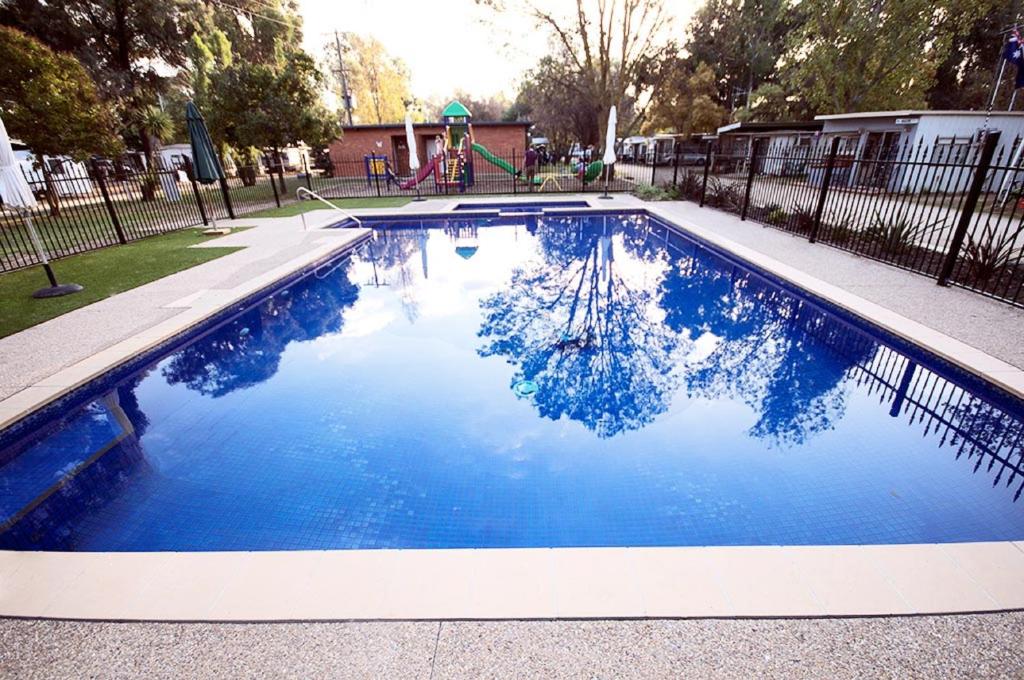 For families who want to enjoy and socialize with new friends, your best option is the Nagambie Caravan Park. The area is great for camping or caravanning, with amenities like a common pool, barbecue stations, and a playground for kids all along a well-shaded area. They also have self-contained holiday units, where you can still feel at home away from home. Like most caravan parks in Nagambie, this accommodation is well-suited for a budget-friendly holiday with the kids.
Nagambie Leisure Park Accommodation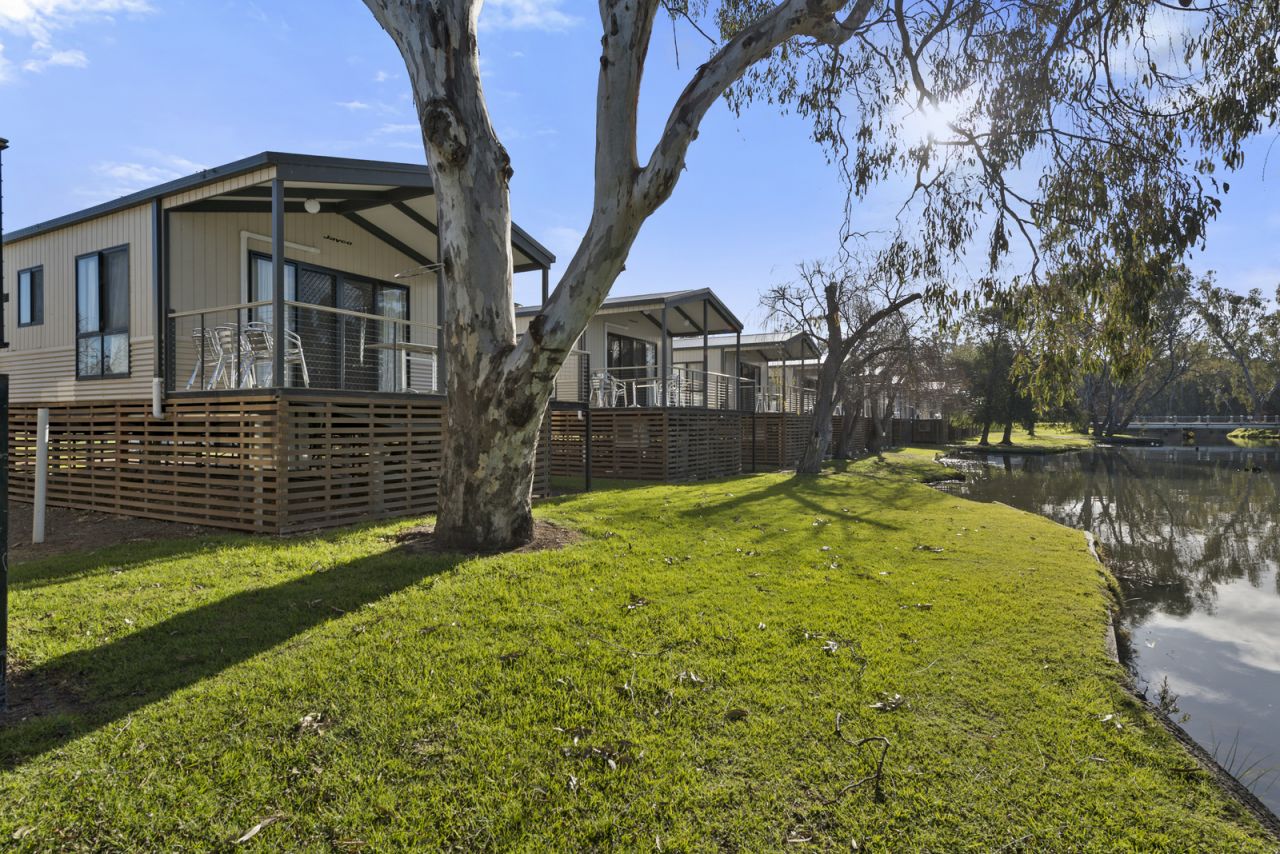 Loddings Lane, Nagambie Parks VIC
Set along Loddings Lane near Nagambie Leisure Park, this accommodation provides you with a cabin-like stay near the coolness of the breeze from Nagambie Lake. This is one of the perfect basecamps for your next family adventure, close to playgrounds, pump track, tennis court, boat ramp, and swimming pool. The cabins are also very affordable, providing comfort in a serene environment.
Nagambie Accommodation on the Lake

277 High Street, Nagambie VIC
If you're looking for a weekend escape or a holiday trip close to Nagambie Lake, this is definitely one that you should look forward to staying at. You can choose from a room variety, but the lake view rooms are the ones you should not miss. Aside from the great view of the lake, you may enjoy skiing, boating, rowing, and sailing around the area. It's also close to the Mitchelton Winery where you can have the finest drinks in Nagambie.
Nagambie Hide and Seek Airbnb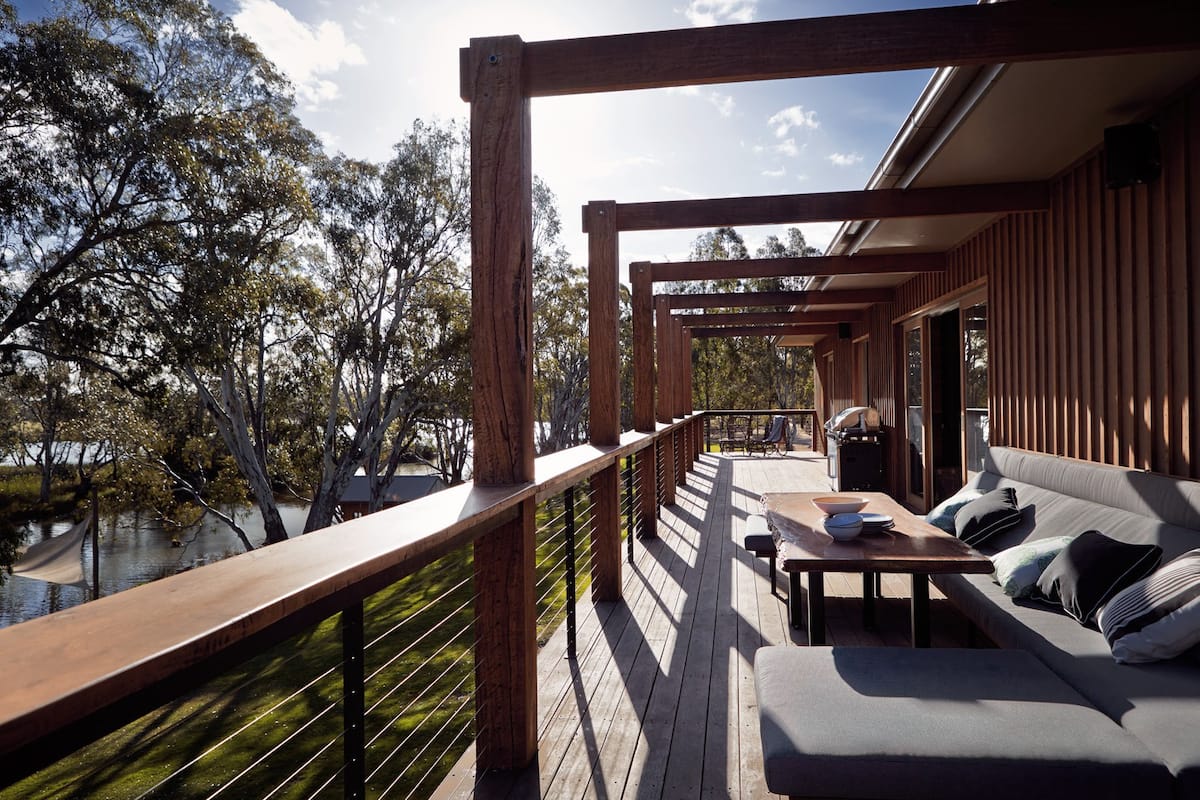 Just 90 mins from Melbourne, this Hide and Seek Airbnb is perfect for those wanting to have a great view of the Goulburn Weir and Salt Lake. Nagambie Hide and Seek accommodation features a self-contained space, with large balconies, and freestanding bathtubs where you can just relax and breathe the fresh air of the countryside. It's also close to the Hide and Seeks Winery for your wine cravings!
Pet-friendly Accommodations & Airbnbs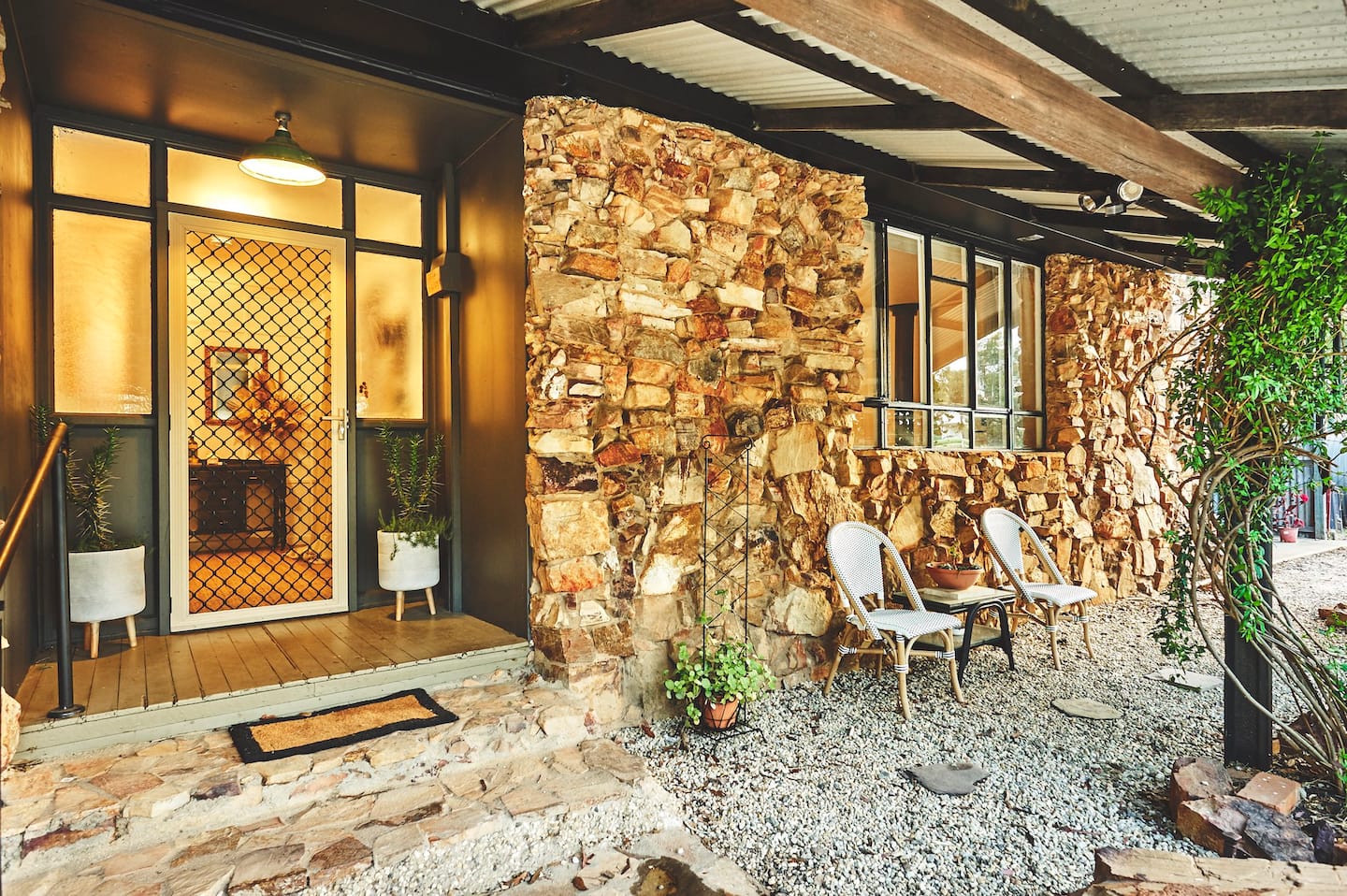 Gold Diggers Road, Bailieston VIC
Just 12km from Nagambie, this Airbnb provides you with a magnificent interior that whispers serenity and tranquillity. Due to its white and minimal look, you'll surely love how this accommodation can give you the peacefulness that you want; it is located on top of a hill with a good view of the Goulburn Valley, where you can also bring your pets to enjoy your holiday in. Trust us, it's full of character and charm.
Best Accommodation Near Nagambie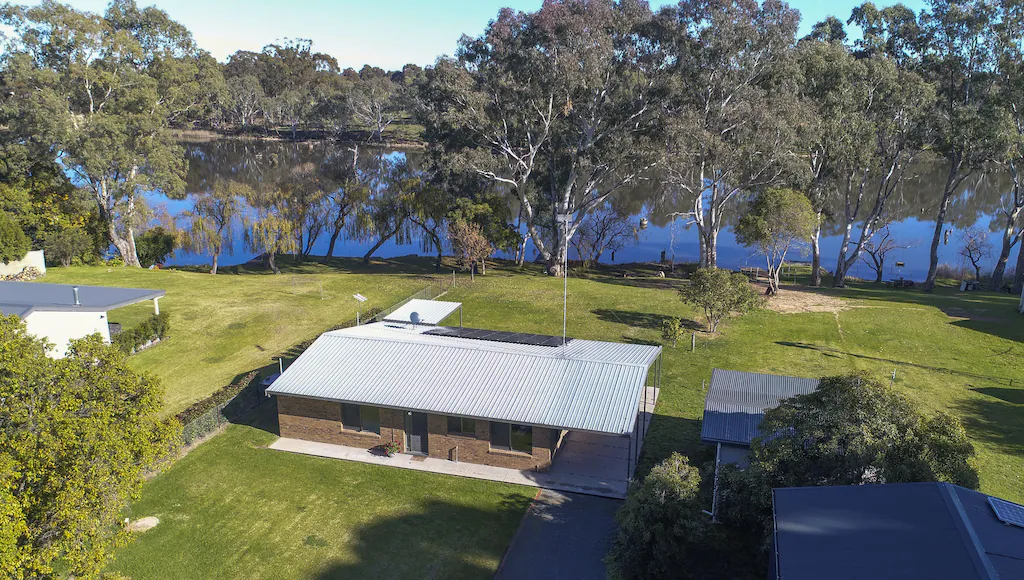 Be in a bright home while enjoying the airy and stunning views of the Goulburn Weir. This Goulburn Airbnb highlights their allowed activities such as swimming, canoeing and lazing. Fishing and also allowed and BBQ facilities are also provided for you. You can even enjoy a day picnic or lay on a very serene and spacious lawn while watching the sunset and go stargazing at night. It's so peaceful; you'll love how this accommodation can calm you.
Aside from its picturesque views, the area is also known for its wine cellars, perfect for those who want to calm their minds down after a very busy week. You can visit Nagambie on holiday, or even just have a short break over the weekend.