Many of regional Victoria's bayside towns are surrounded by nature and a paradise of crystal clear waters situated on magnificent bays. On the east coast of Victoria, you can enjoy the serene atmosphere and the sound of the raging waves accompanied by the salty breeze of the sea.
One of the most popular places is Venus Bay, where locals and tourists like to spend their holidays.
Venus Bay is a preserved area of great sunsets and beaches. It is likely swarmed by many people during summer, especially because it is one of the top destinations for surfing or just taking a dip on the cold coastline waters. If you ever want to visit the place during the holidays or your summer vacation, you can check out the best accommodation in the area:
Venus Bay Luxury Airbnbs and Accommodation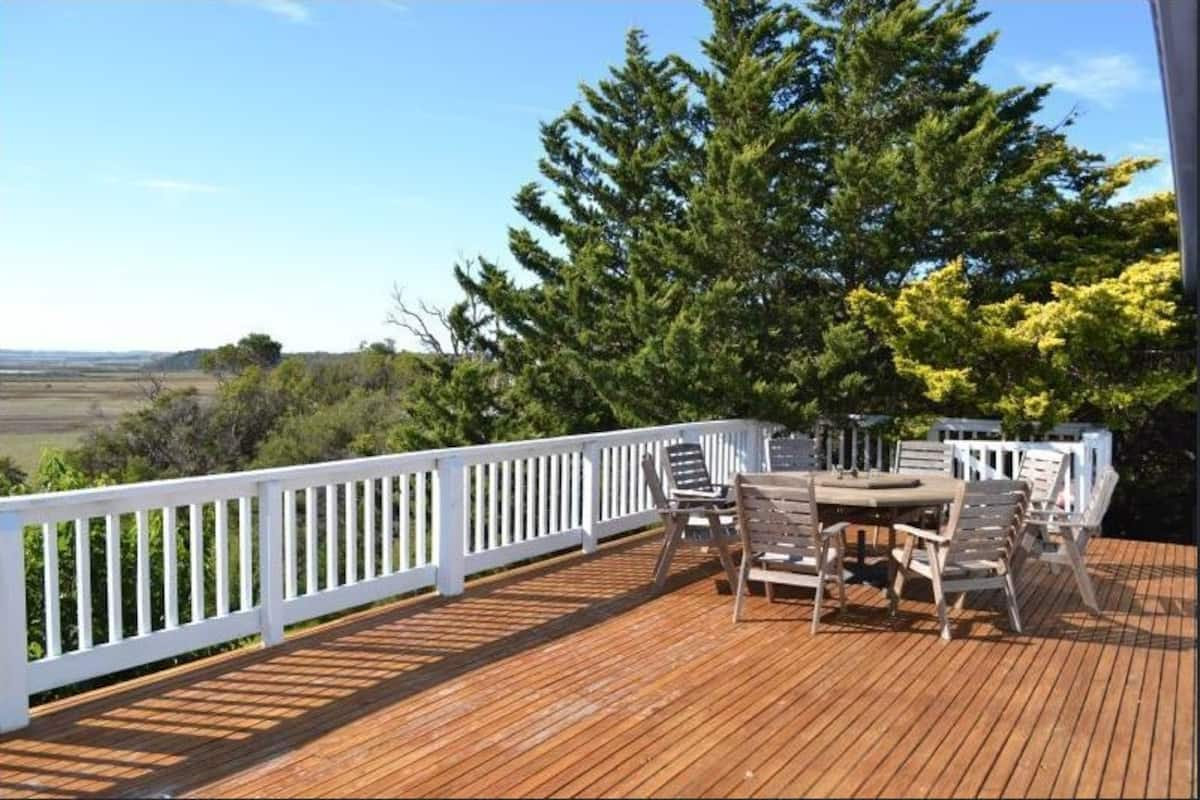 An entire home in a serene environment. This Airbnb might just complete your holiday trip. It has a sleek yet suburban home design, with amenities like kitchen and living room available. They also have a spacious balcony, where you can host parties with friends. Also, it is only a 10-minute walk from the cafes but still provides you with a private space to have a vacation.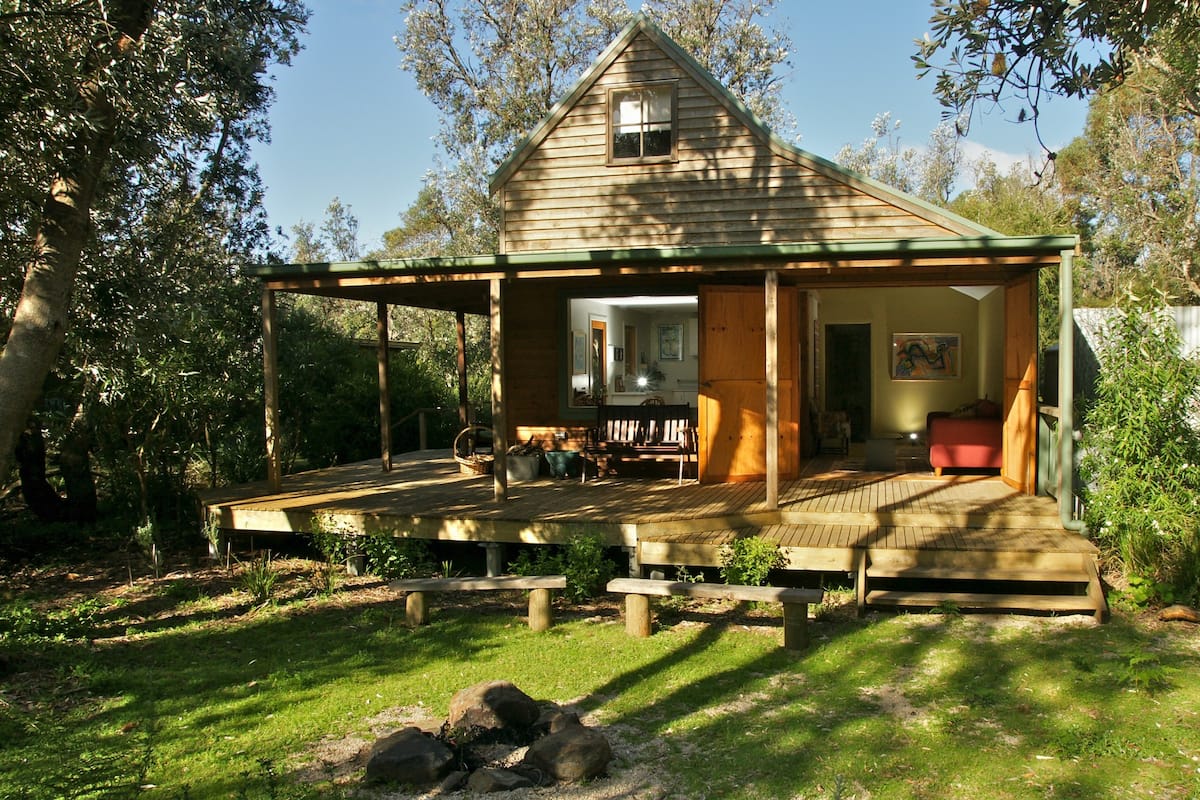 A sustainable luxury cottage for adults, this accommodation has a huge front lawn situated at the bushland of the Banksia Forest. It has a bathtub for you to relax, and enjoy the chirping of the birds and the sound of trees dancing by the patio. Hence, it's a good stay where you can get yourself away from holiday crowds.
Venus Bay Caravan Park Airbnb and Accommodation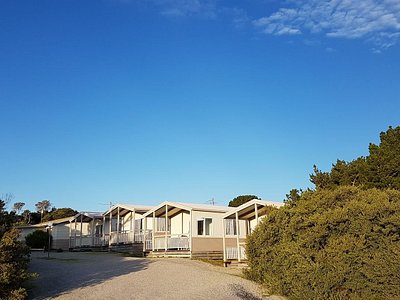 113A Jupiter Boulevard 
Holidays should not be costly; you can still enjoy Venus Bay by going to Venus Bay Caravan Park for a lowkey holiday with your family. Be in a tiny home with a barbecue grill on the side, a communal pool, a place close to a skatepark, and a great way to socialize with other people. Enjoy your beer while relaxing on a camping chair with this budget-friendly accommodation.
Venus Bay Airbnbs and Accommodation Cabins
39 St. Ives Cres
With almost everything wooden, this accommodation is a sight for a cabin interior with great views of the sea and plains of Venus Bay. It's a residential home with minimal aesthetics, to make guests comfortable and enjoy their retreat from the bustling city life. You can also stroll at the boardwalk, and watch the picturesque sunset with your very eyes. 
Cheap Airbnbs and Accommodation in Venus Bay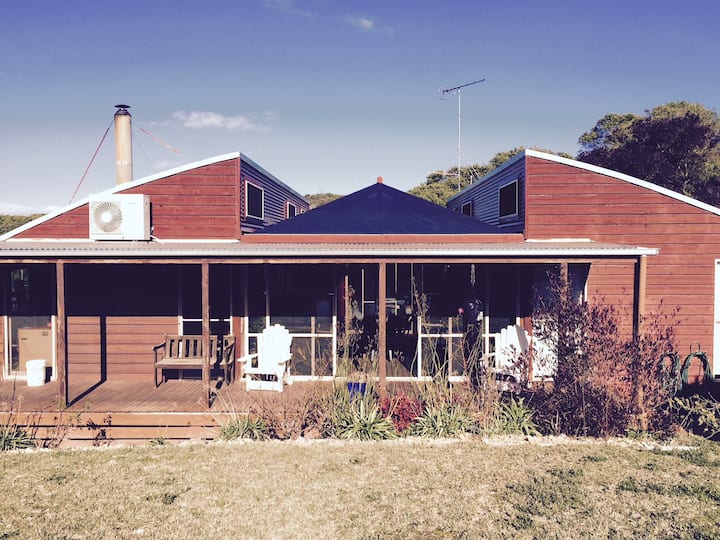 5 Orion Road
Want a large room with a sunlit and fresh environment? Aside from caravan parks, you might want to check out this Airbnb. It may be a communal area with only one room to keep yourself private, but the interiors and the amenities are superb. This residential area is mostly made from wood, for a more breathable atmosphere that you cannot get tired of. Consequently, it is also just a short walk from the centre of Venus Bay!
Venus Bay Dog-Friendly Airbnbs and Accommodation
95 Mcindoe Avenue
This accommodation has a spacious front lawn, available for those people who could not leave their pets alone. It has a considerable space either with anyone or just visiting Venus Bay by themselves, with a quiet environment perfect for a holiday retreat. There are only a few neighbours on sight, and all of the air to breathe for a very relaxing vacation.
Airbnbs and Accommodation near Venus Bay
32 Pluto Drive
This Airbnb offers a stunning view of the vast farmland in Venus Bay with large doors and windows to feel the air of the suburbs. Far View is a holiday home that exceeds anyone's expectations, from its available amenities, and the clean and great atmosphere that it provides. You can also have a short walk to visit the nearby restaurants and cafes, yet you can also use your kitchen skills on the provided cooking area inside the accommodation.