We recently drove past Grange Park Werribee after swimming lessons after it had been raining, so apologies for the cloudy weather. Given how busy most parks are during the day, especially on a weekend, we thought it would be good time to get some photos without having strangers' kids in the photos.
What Makes Grange Reserve Playground Interesting?
This park has two distinct play areas, one with 3 large slides for primary school-aged children and another tiny one for younger kids and a big spider's web play piece. There are also two distinct barbeque areas, meaning a few groups can enjoy their gathering here at the same time.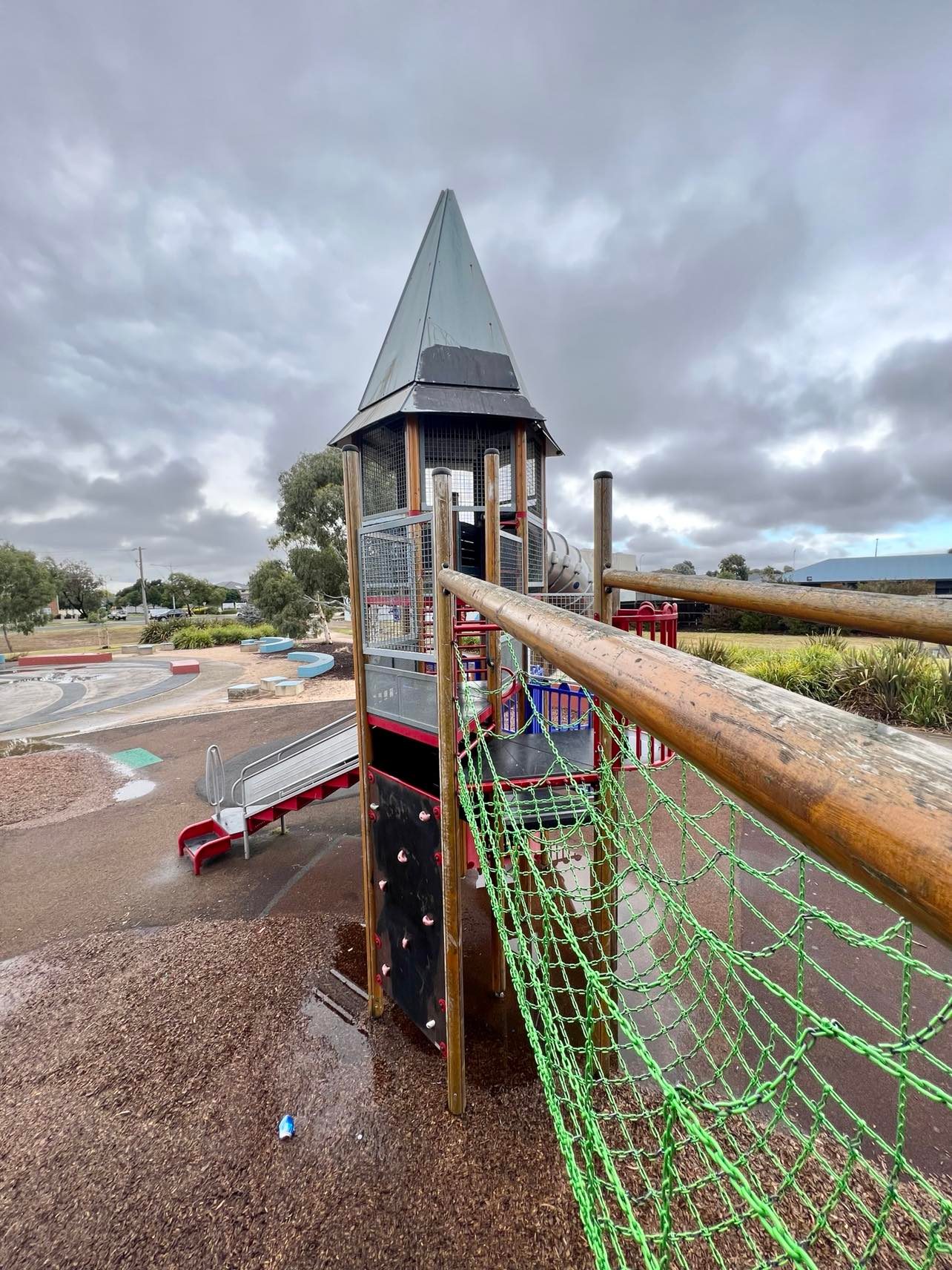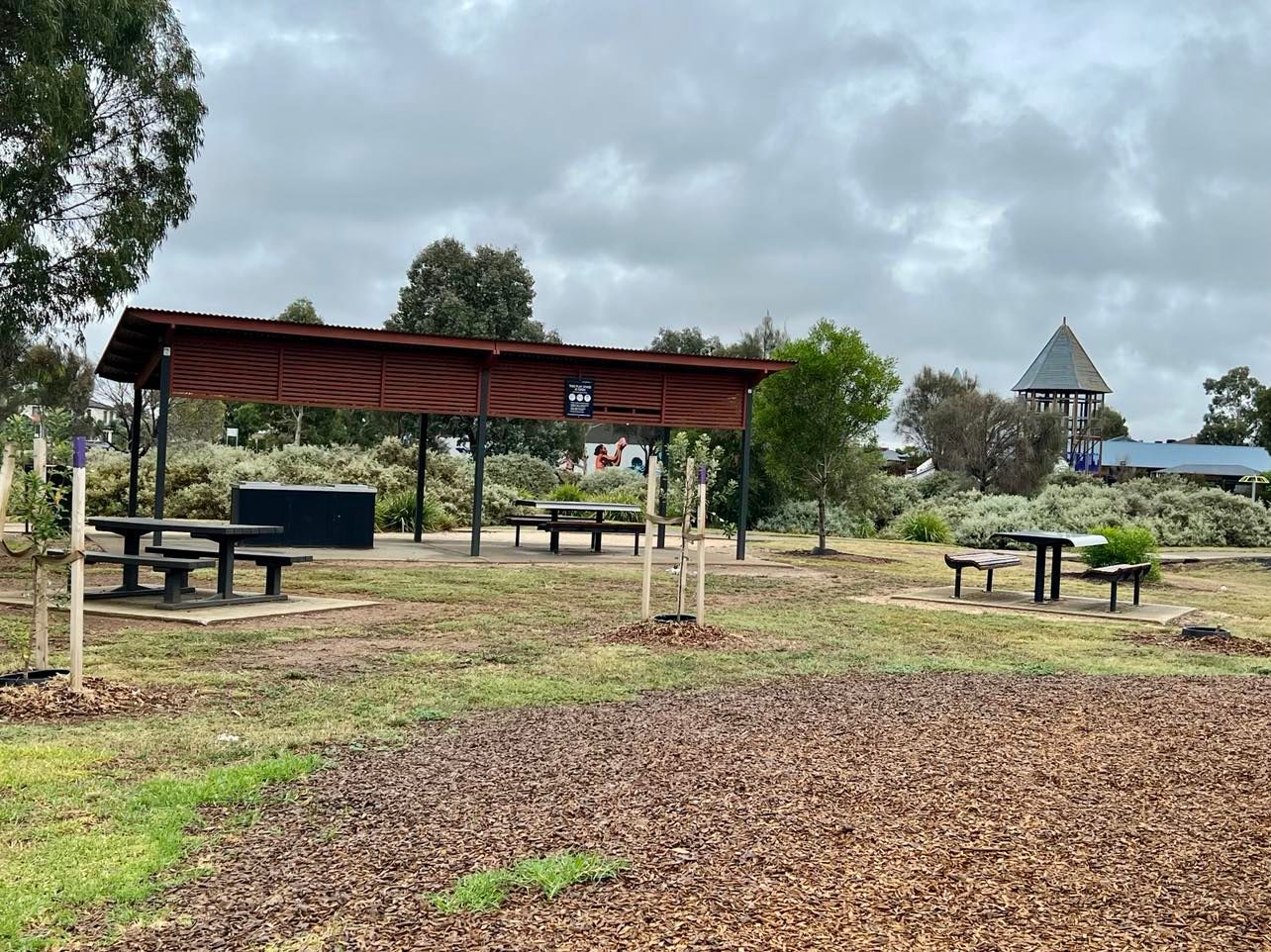 A Great Park for Older Kids in Hoppers Crossing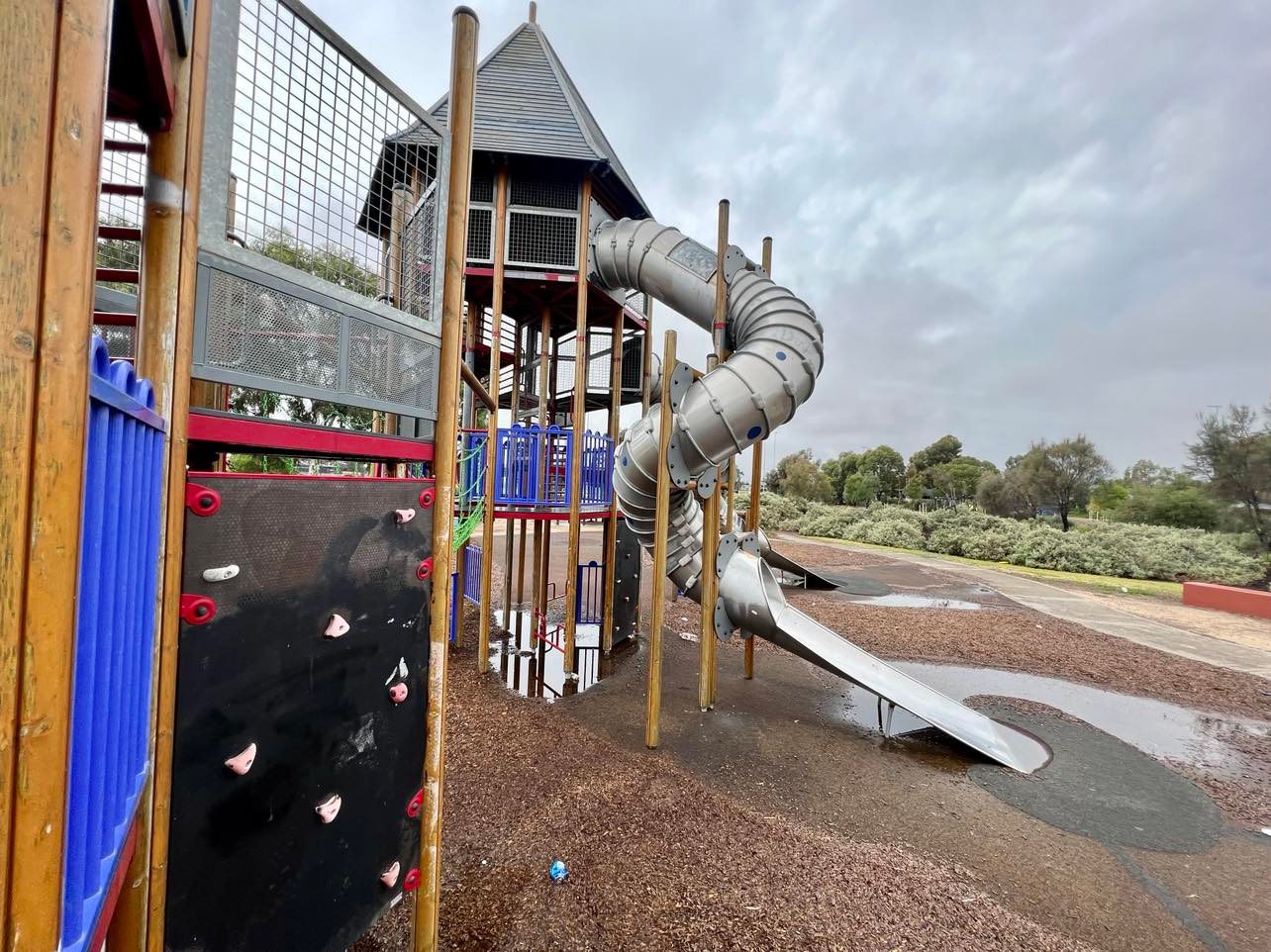 The park on the left is pretty cool for older kids. The slides are really high up and are quite tricky to get to. There are a lot of ladders and rock climbing walls to get up, which makes it difficult or even dangerous for little kids. Especially given that you can fall off the sides easily.
BBQs at Grange Park Hoppers Crossing
The Park is very generous with its barbecue facilities. There are  2 undercover BBQ areas and several picnic tables. 2 groups can comfortably host a party, picnic, or BBQ here.
Are There Toilets at Grange Park Hoppers Crossing?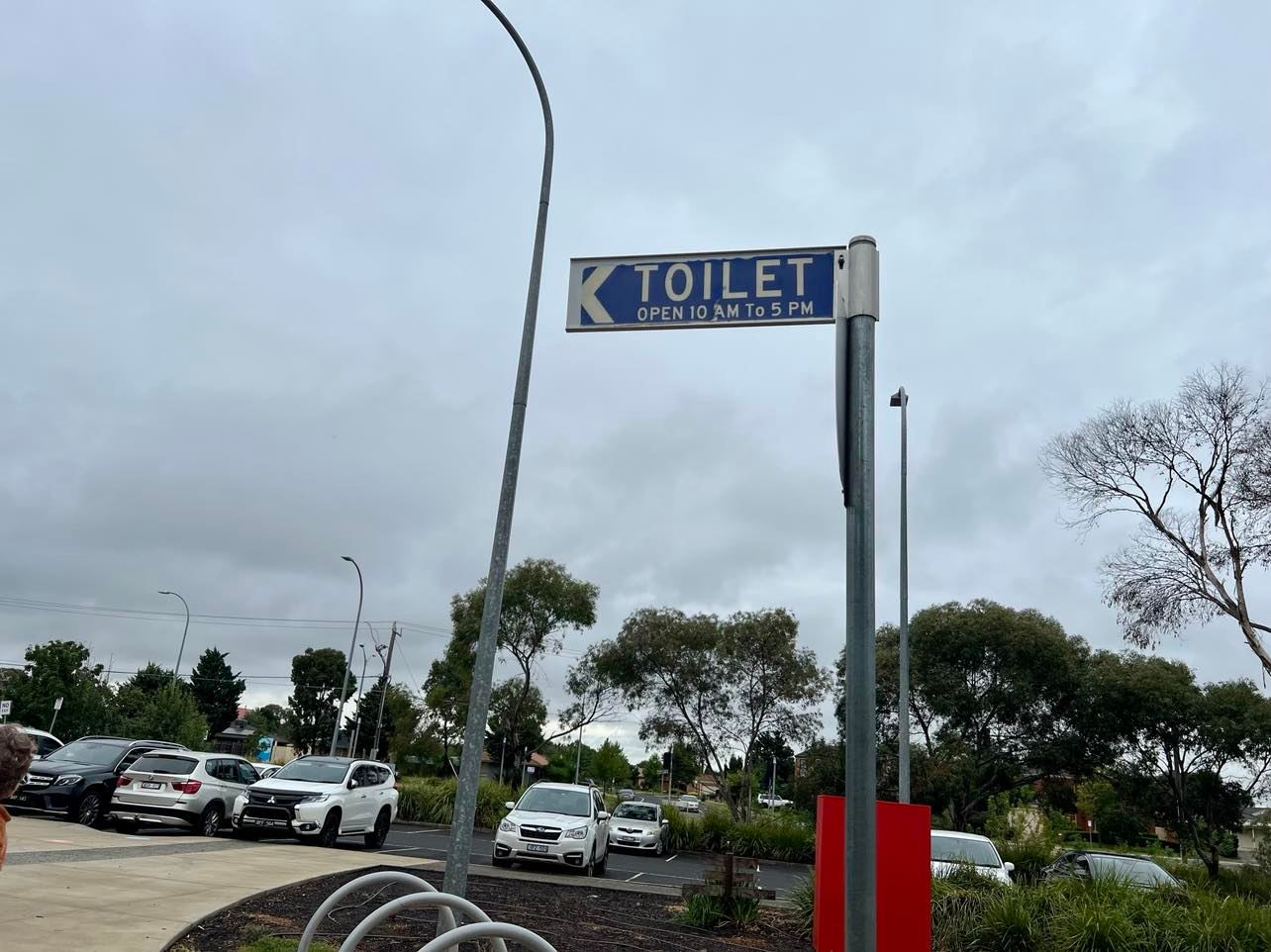 The park itself does not have toilets, but there are toilets in the nearby community centre that are open to the public from 10 am until 5 pm each day.
Younger Kids Playground at Grange Park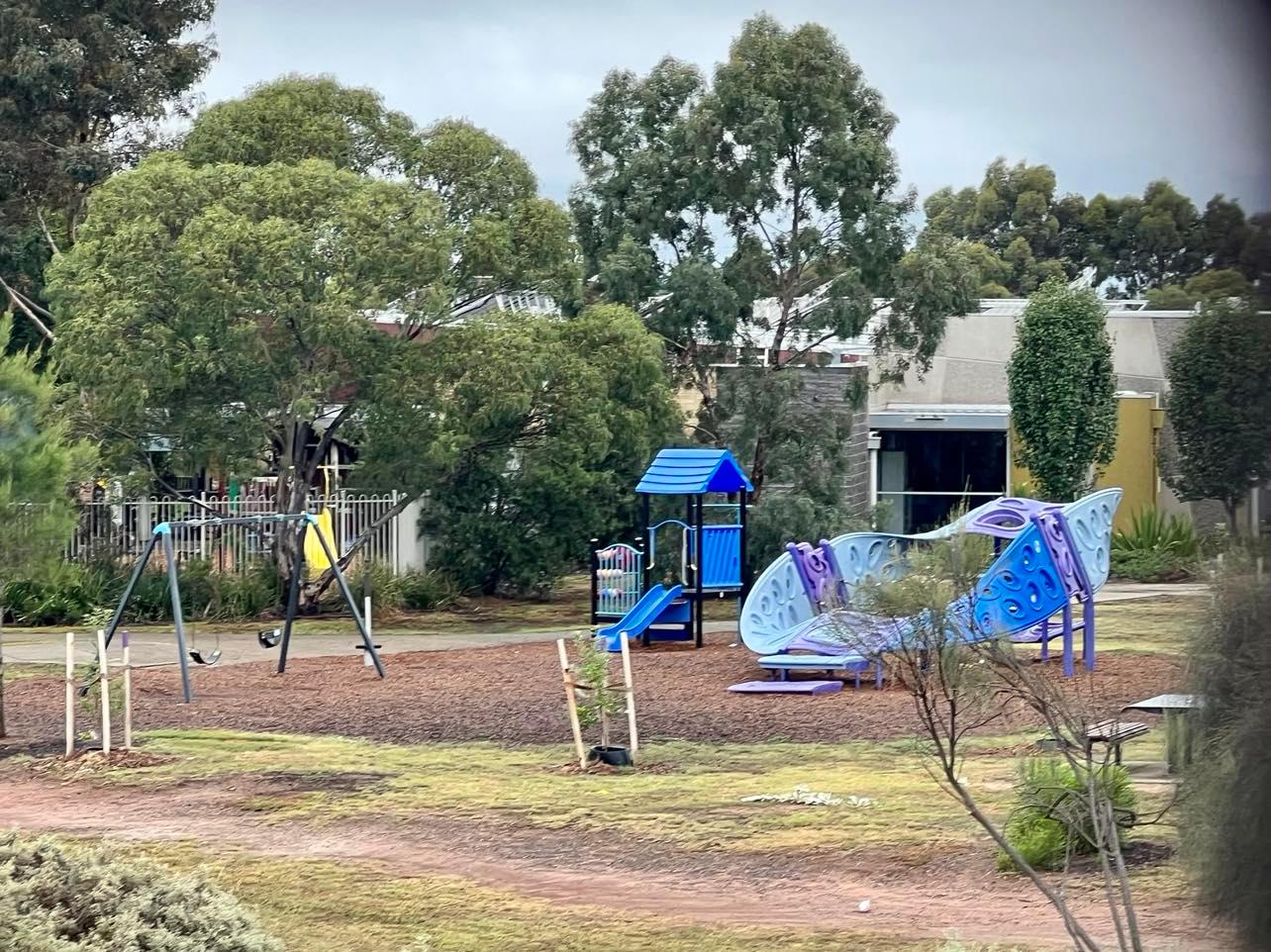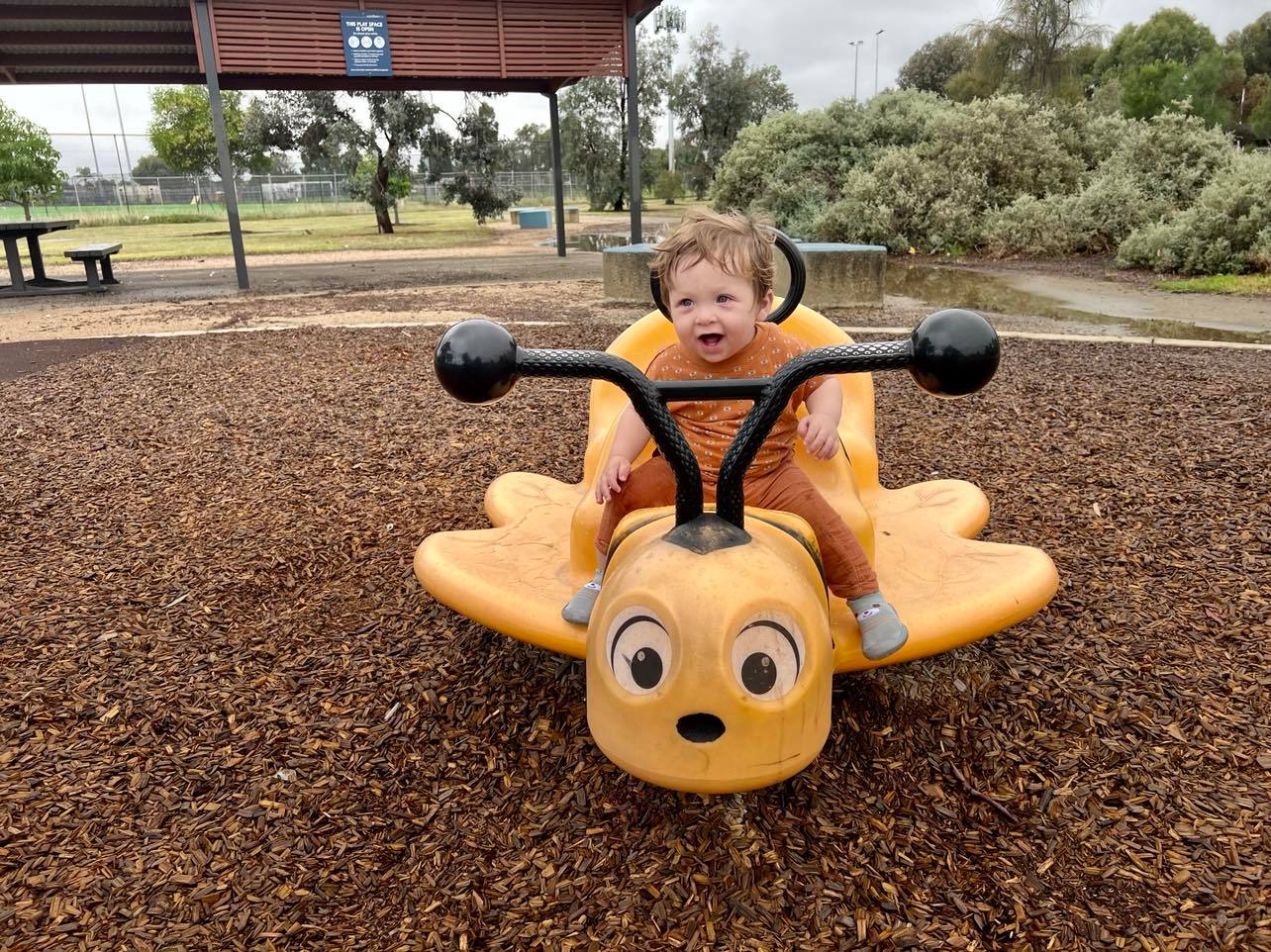 This playground is fairly small in comparison to the other playground but it should keep little ones entertained. There are 2 swings, a small slide and plenty of things to climb on.
Facilities
Nearby toilets that are open from 10 am to 5 pm daily
2 BBQ areas
Several picnic tables
A basketball court
A toddler slide
3 giant slides
Plenty of free parking
Suitable for kids of all ages