If you are in the outer south-eastern suburbs you don't have to worry about travelling into the city or over to Chadstone to get a great meal. Westfield Fountain Gate has many restaurants that used to be exclusive only to inner-city suburbs. Here are the best sit down restaurants at Westfield Fountain Gate
Gami Chicken and beer
Gami Chicken and beer are famous for their Korean fried chicken. One bite of boneless chicken will have you hooked. Must-try dishes include beef bulgogi, sweet chilli boneless chicken and the spicy chicken with cheese on top. If you go here it is best to go with friends and try a little bit of everything. They even have vegetarian fried chicken for your vegetarian friends. Take your vegetarian friends out for some fake breasts.
Nene chicken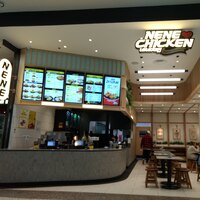 Nene Chicken is another Korean fried chicken restaurant located in the food court of Fountain gate. The reason this is not rated as high as Gami is due to them not offering alcohol. Also because it is located in a food court it doesn't really feel like a proper sit-down meal.
"NeNe" means "Yes! Yes" in Korean. Once you have tried the fried chicken you will wonder what took you so long to try this and wonder where it has been all your life. Must-try menu items: Bulgogi tacos, "swicy" fried chicken and the tornado potatoes.
San Churro Fountain Gate

San Churro is a beloved Spanish dessert cafe. It is the ultimate destination to head to if you have a chocolate craving. They have an array of decadent dishes that are great to share with friends. Must-try menu items: Spanish hot chocolate, Spanish doughnuts and the chocolate shakes.
YOMG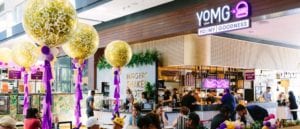 YOMG is a burger and Frozen yogurt chain. They have an enourmous selection of froyo flavours and toppings. Some say they even have the best burgers in Melbourne.  Must-try menu items: Bergserk,  12th hour, chilli cheese fries and the Nutella cheesecake shake.
Papparich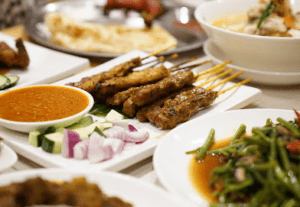 Papparich is a Malaysian restaurant chain. It can be hard to find good Asian food outside of the CBD so if you're craving some authentic Asian cuisine head to Paparich. Must-try menu items: Curry chicken laksa, satay skewers and the chicken curry.
Nandos
Nandos is a classic and is something you can't go wrong with. If you're looking for something to eat Nando's is usually a pretty safe bet. Home of the Peri-Peri chicken Nando's is a must-have. Must-try menu items: Obviously the Peri-Peri chips, and the supremo burger
TGI Friday's
TGI Friday's dishes up American cuisine. The restaurant feels like a classic American diner. and is a great place to eat before or after heading to a movie. Must-try menu items: Ribs, Buffalo wings and the bacon cheeseburger.
Grill'd
Grill'd is the place to go if you are craving a burger but not the fat and calories that go along with it.  They have vegetarian, gluten-free and vegan options. The food is of high quality and when you purchase a burger they give you a token that you can choose to donate to a good cause. Must-try menu items: BBQ brisket burger, Simon says and the sweet potato fries.
Pancake Parlour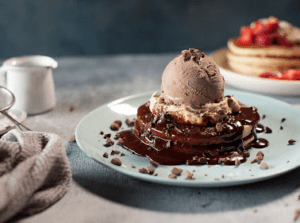 Pancake parlour is the perfect meal choice for all hours of the day. The Fountain gate store is open 24/7 so you can head on down whenever you feel like it. The best time to visit is during winter. They have a winter promotion that relies on the temperature. If the temperature is below 15 degrees the pancakes are $15. 10 degrees and the pancakes are $10 and if the temperature falls below 5 degrees the pancakes drop to $5, Must-try menu items:  Swiss mountain malt, lemon berry pancakes and the deluxe fries.
Krispy Kreme
Krispy Kreme fountain gate is one of the best Krispy Kreme locations in Melbourne. The venue is decked out with a drive-through for easy and convenient doughnut trips. Must-try menu items:  The famous original Glaze doughnuts.