I'm on a mission to find the best burgers and food in Melbourne and since we're currently in lockdown and can't go anywhere we ordered Burger Road.
Burger Road is probably one of the hottest new burger franchises in Melbourne, and also one of the best. They're known for big burgers, wings, milkshakes and loaded fries. There are several locations around Melbourne. Check here to see if there's one near you. 
Here's what we ordered.
'HEN'NIFER LOPEZ
"Southern Style Fried Chicken, Swiss Cheese, Bacon, Lettuce, Tomato, Kewpie mayo and Corn relish" This was so good. This burger is probably a meal in itself.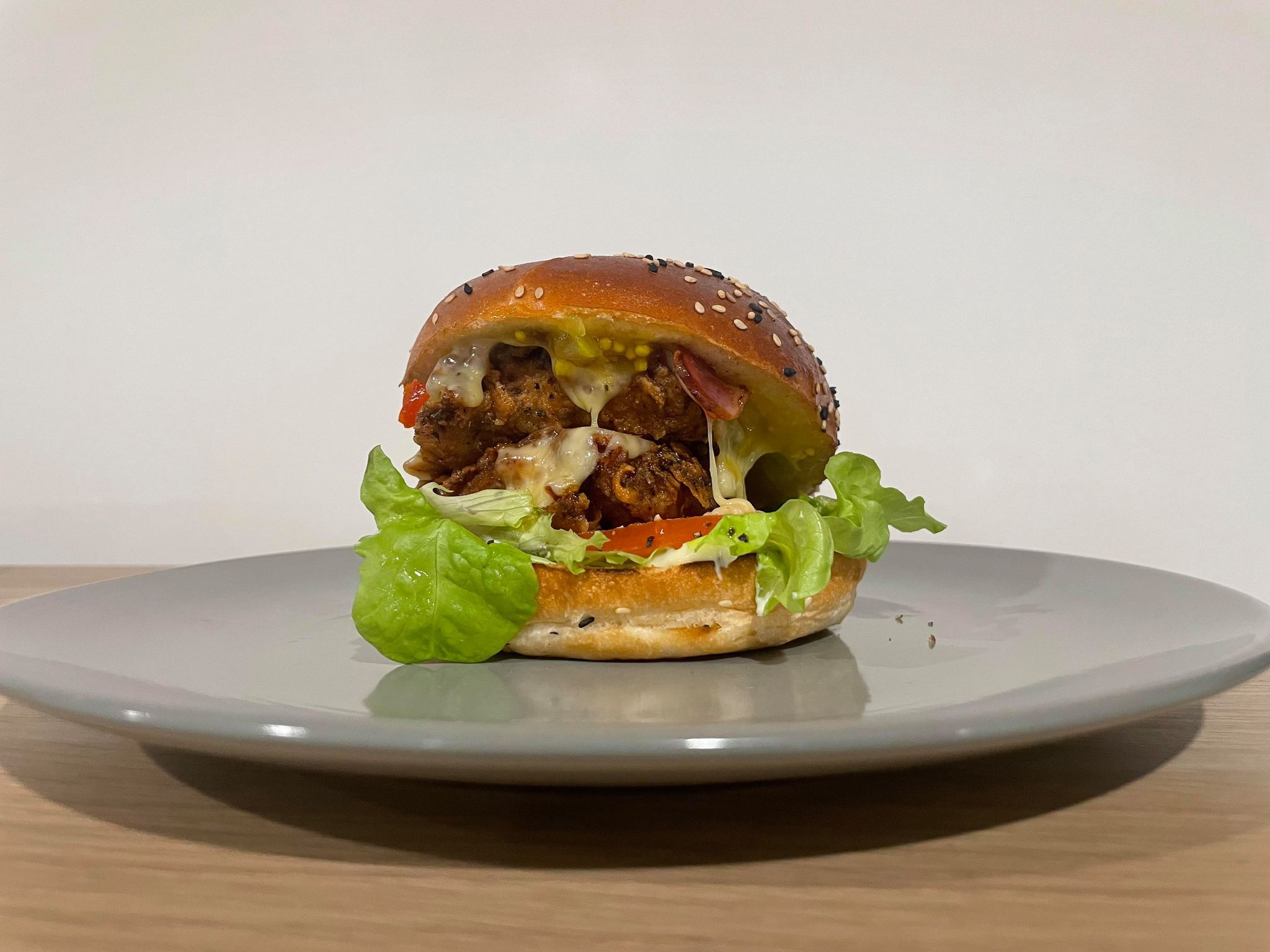 SHERIFF BURGER
"150gm Wagyu Beef Patty, 2x Swiss Cheese, Chilli Cheese Kransky, Bacon, Jalapenos, Black Truffle Mayo & Hickory BBQ Sauce" This burger was bigger than it looks.

CHOOKY CHEESY FRIES
"Southern Fried Chicken topped w Cheese sauce, Jalapenos, BBQ drizzle & garnished with Crispy Shallots"
Okay, this was my favourite. Most loaded fries don't actually contain much filling but they were really generous with the amount of chicken and cheese sauce on these chips. This is a must-try.

At the time of writing this article, there are several Burger Road locations. Current locations include Werribee, Fitzroy, Fairfield, Plenty, Burnside and Hawthorn. Below is the address for each location as well as an image of the restaurant (mostly from Google Maps).
Burger Road Burnside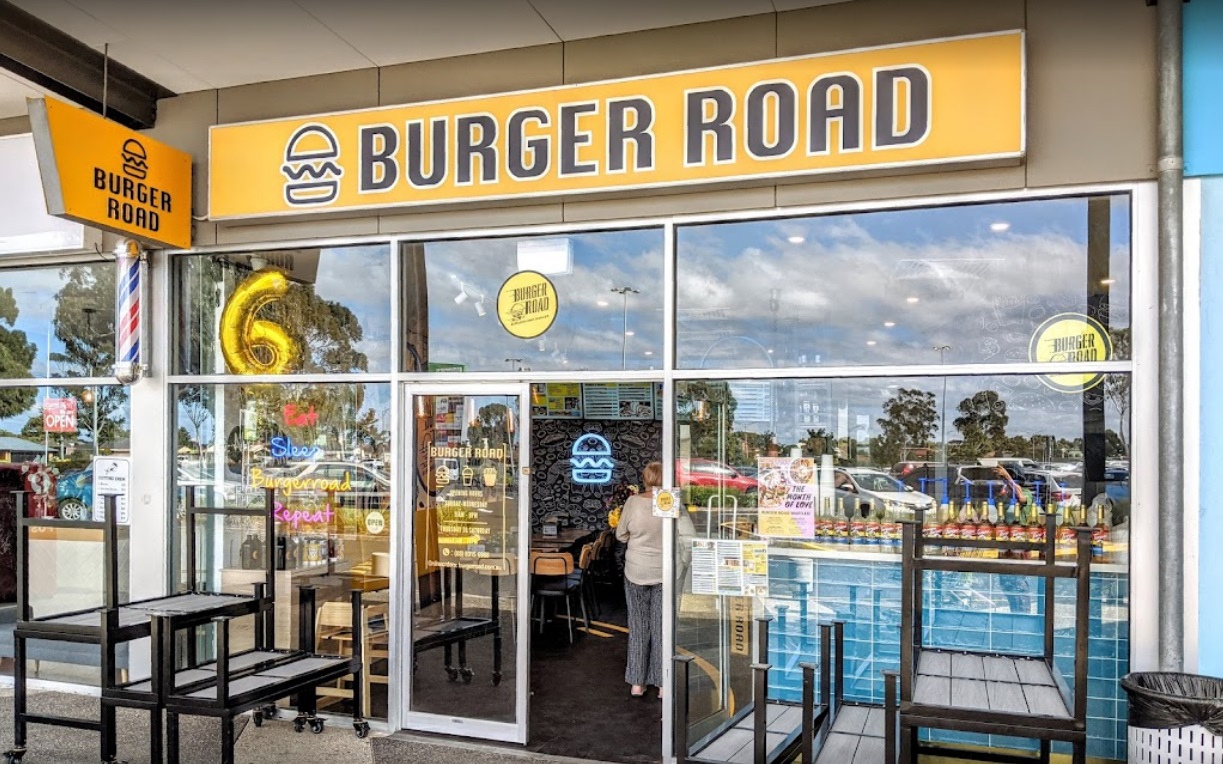 Address: Shop 8/15-25 Westwood Dr, Burnside VIC 3023
Burger Road Fairfield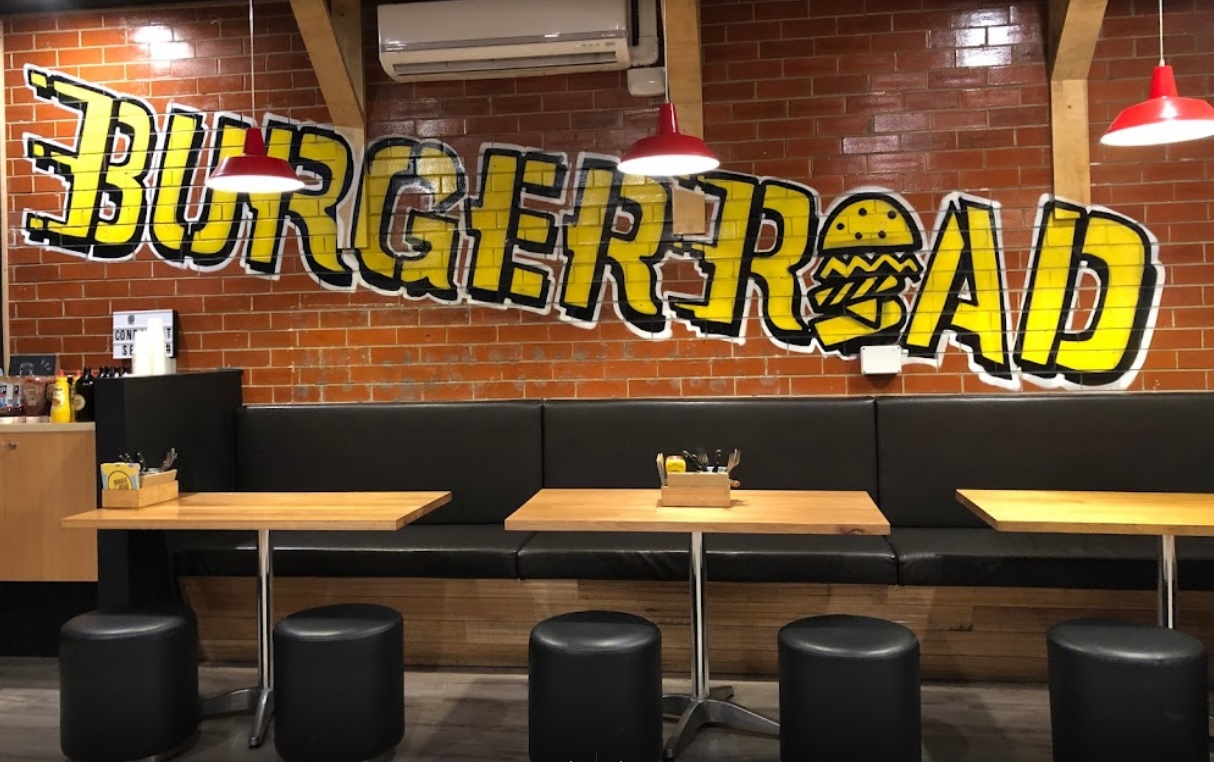 Address: 89 Station St, Fairfield VIC 3078.
Burger Road Fitzroy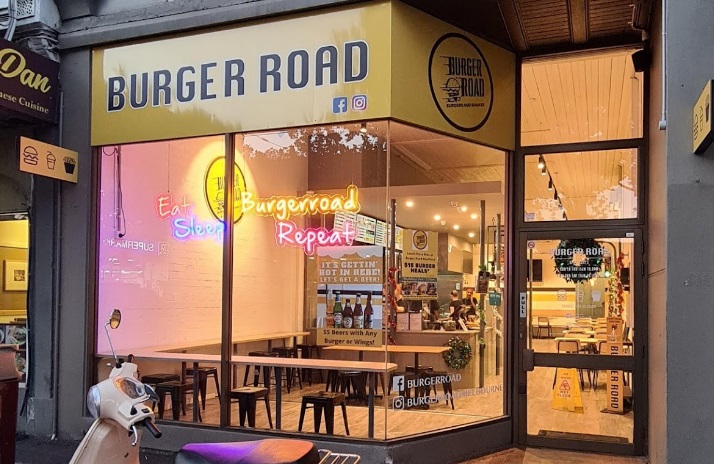 Address: 30 Johnston St, Fitzroy VIC 3065
Burger Road Hawthorn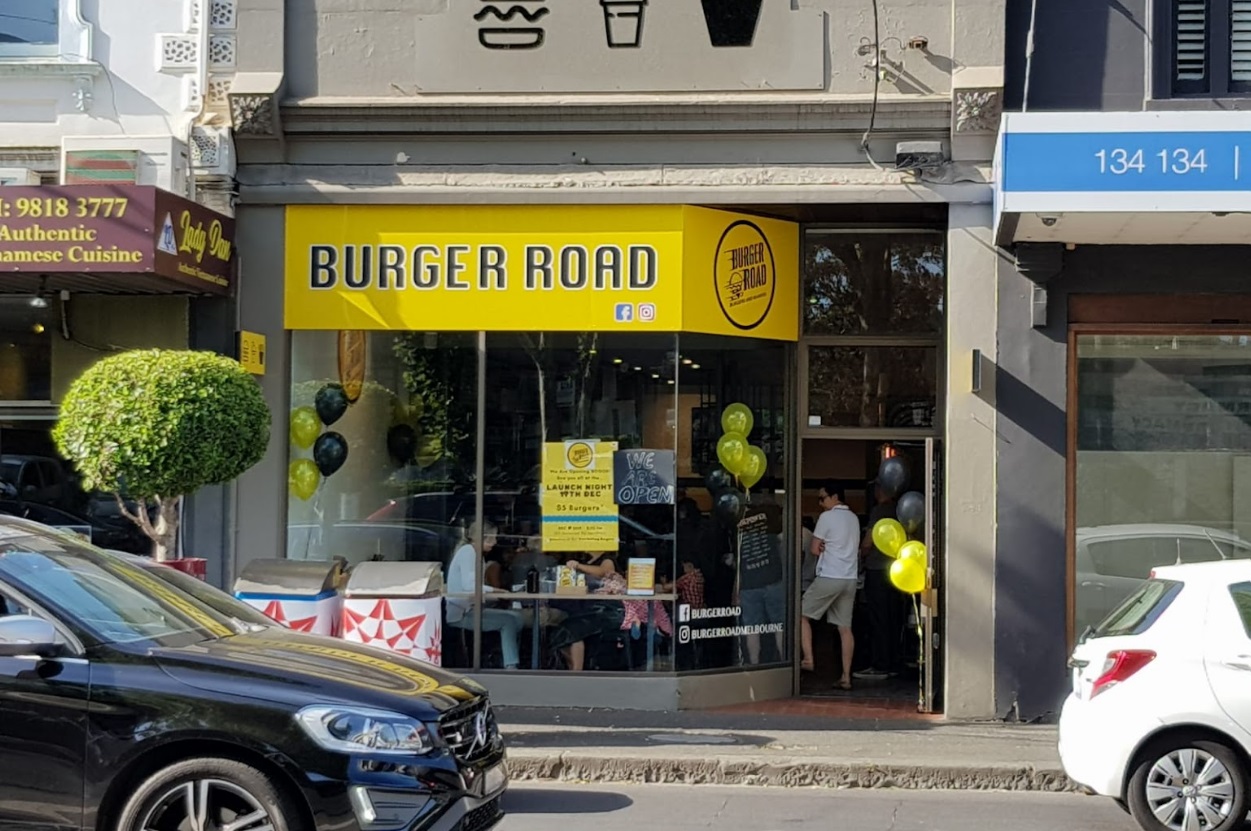 Address: 103 Burwood Rd, Hawthorn VIC 3122
Burger Road Plenty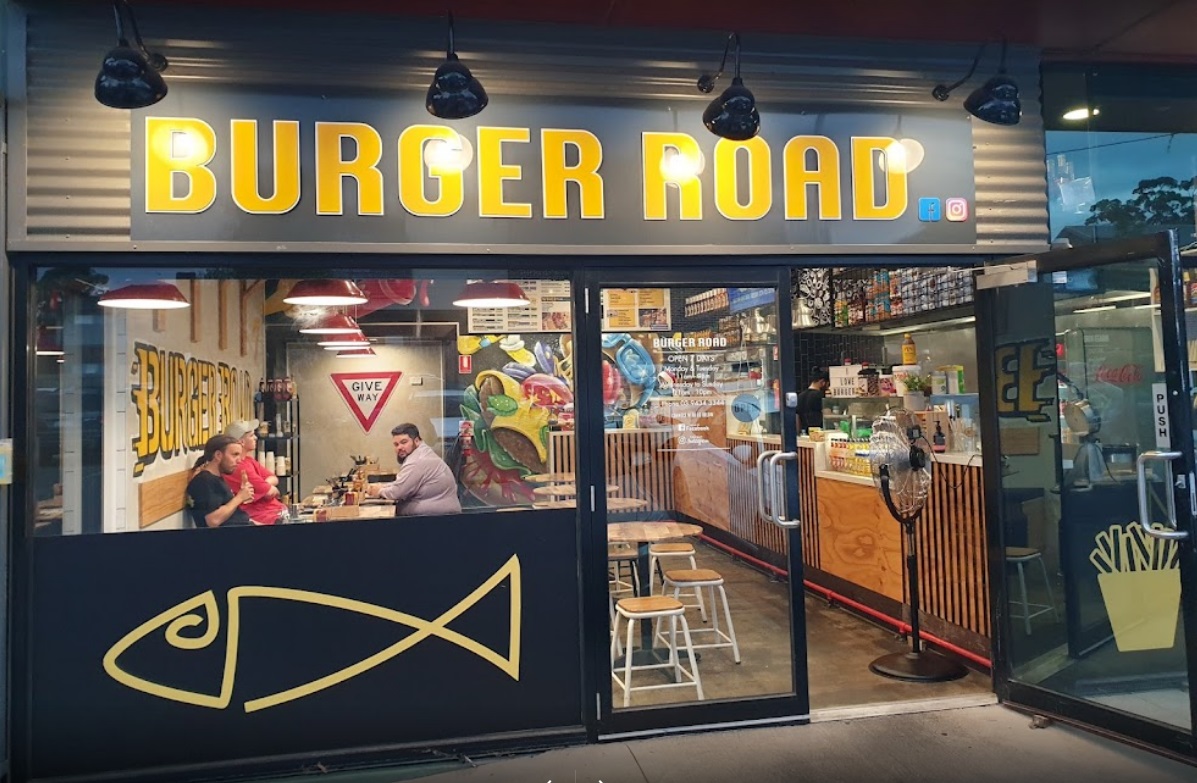 Address: 4/285 Diamond Creek Rd, Plenty VIC 3090
Burger Road Werribee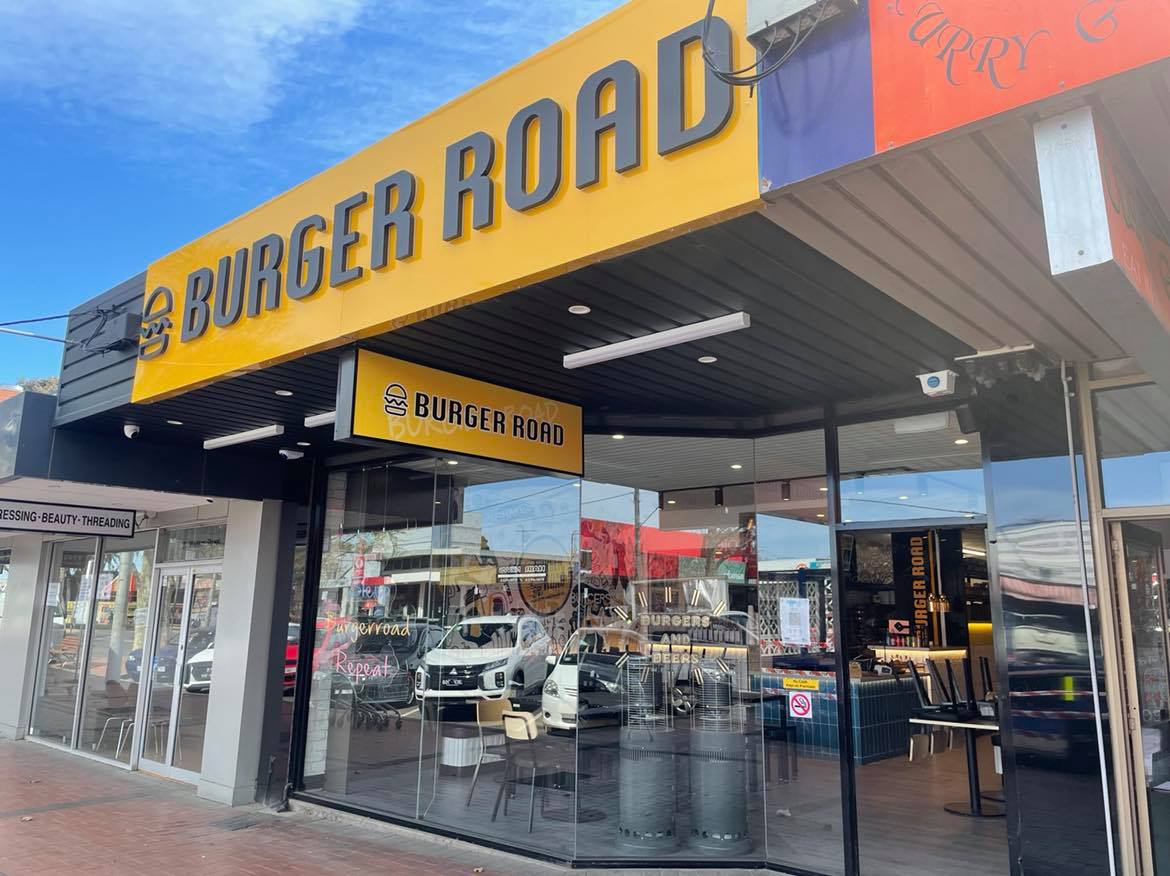 Address: 82 Watton St, Werribee VIC 3030