Located on the outskirts of southwestern Victoria, Apollo Bay is one of the biggest towns on the Great Ocean Road. It is just over an hour from the 12 Apostles and is a popular tourist and day trip destination for Melburnians. Apollo Bay is home to some amazing wildlife such as koalas and seals. It is also home to some beautiful beaches, natural parks and waterfalls. So whether you're staying for a week or just a night we have something for you. 
Here are the best places to stay in Apollo Bay.
Beachfront Accommodation Apollo Bay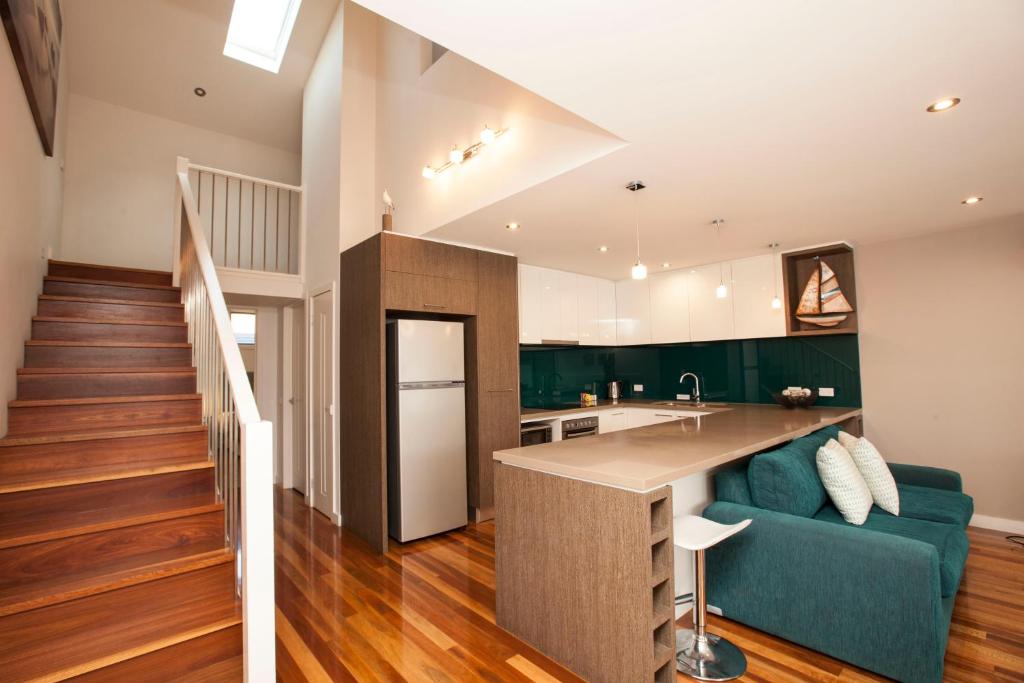 62 Pascoe Street, Apollo Bay VIC
This apartment is right on the beach. It's a 200m walk from The Apollo Bay Surf Beach. The apartment also has great views of The Otway Ranges. It is a two-storey space that is self-contained, and you will surely appreciate the interiors that give you a modern and luxurious feel during your vacation. It also has BBQ facilities and a garden, This accommodation is best suited to a small family or a couple.
Apartment Accommodation Apollo Bay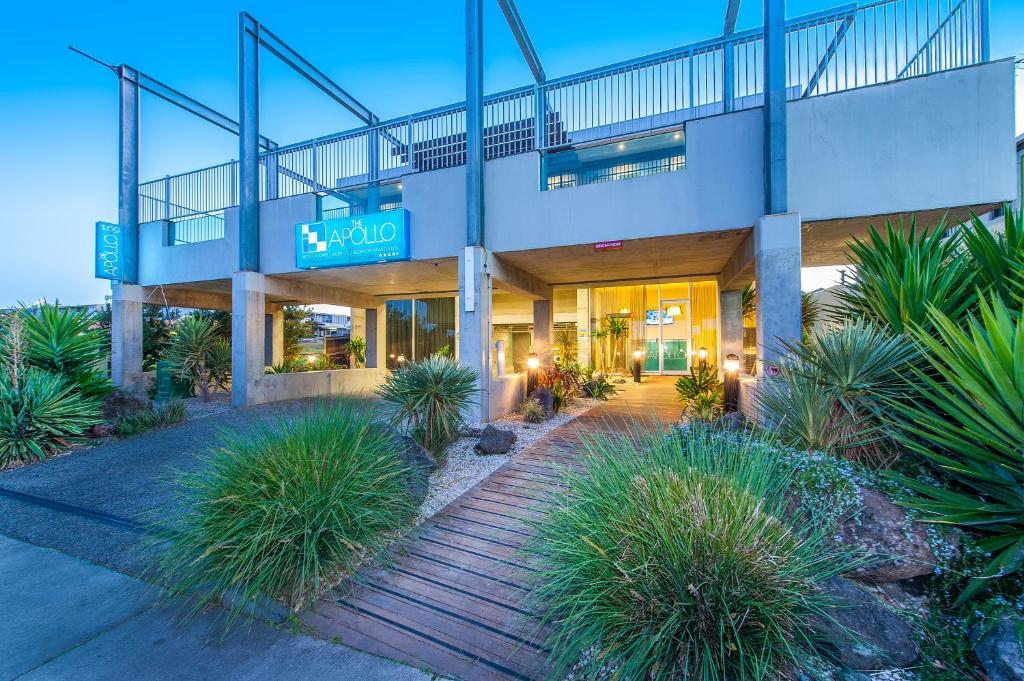 169 Great Ocean Road, Apollo Bay VIC
A self-contained apartment that sits in front of the mesmerizing waters of Apollo Bay, this accommodation provides you with an environment that compensates for the calmness of the ocean. It is naturally lit, and the full glass windows can give you a good view of the ocean and the mountains of the area. Apart from this, the space is an open one to give you a spacious room to just jive with the breeze of the sea. More so, it's also just a 5-minute walk to the centre of Apollo Bay so you can always have the convenience of finding anything fun the area offers. The Apollo has both 1 and 2 bedroom apartments for rent, so it would suit a small family or a couple.
Cheap Accommodation Apollo Bay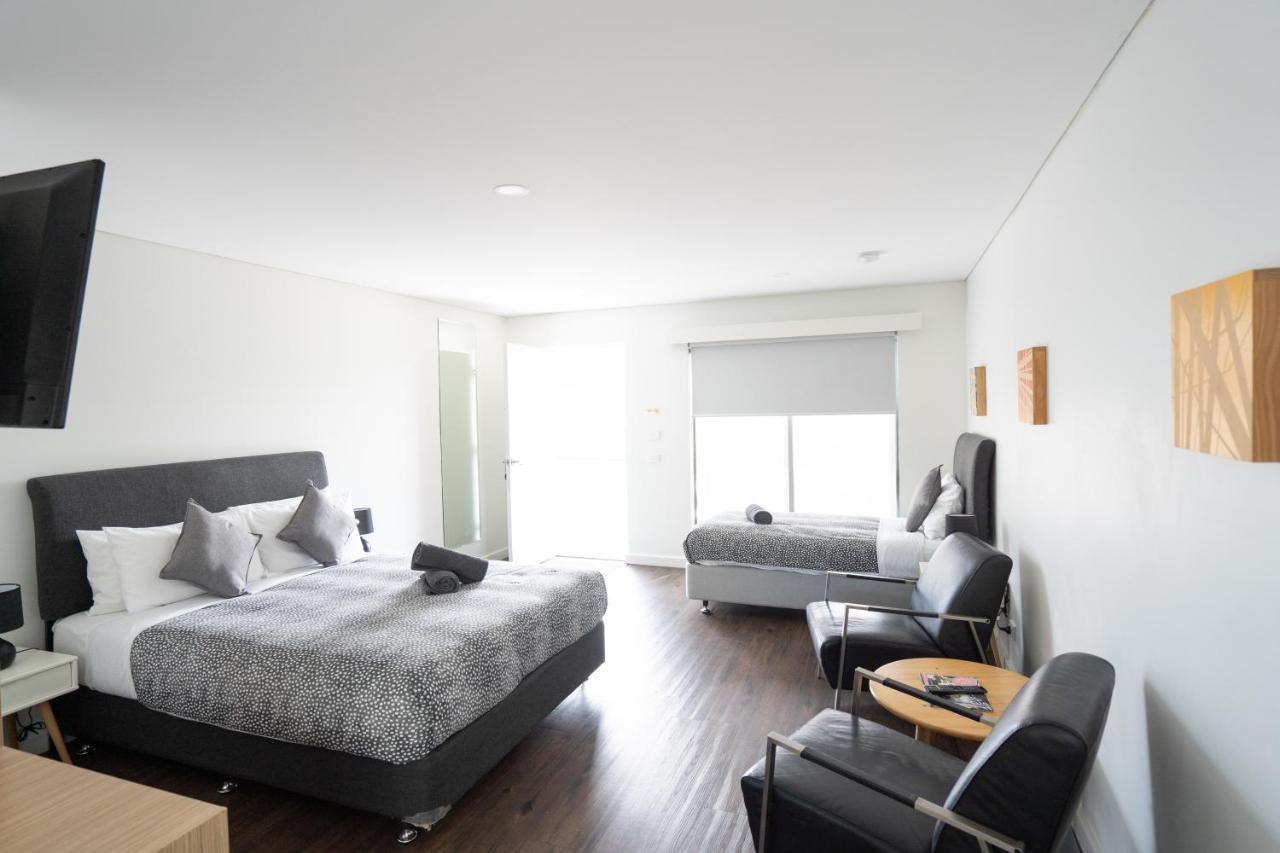 171 Great Ocean Road, Apollo Bay VIC
If you ever thought that motels can dingy, ugly and boring, this might change your mind. This accommodation might be just a motel, but it is a luxurious space for everyone who's on a budget but wants to get more of the bargain. They have a variety of accommodation options, from one-storey to two-storey spaces, with a clear view of the bay in a well-lit room. There is also a garden, a picnic and BBQ area, and a private deck patio or balcony for those who want to feel the air of Apollo Bay. Nonetheless, it's just situated in the famous Great Ocean Road where all the fun is!
Pet-Friendly Airbnb and Accommodation Apollo Bay
A modern home situated in the heart of Apollo Bay, this fully furnished self-contained home might just be the perfect match for all the fur parents out there.  For starters, it is pet friendly and also well-lit with its massive glass windows to allow for lots of natural light and great views. The home has 3 bedrooms and comfortably sleeps 6 adults. Making it a great getaway with friends. You can split the accommodation cost between 3 couples for an affordable luxury vacation.  It is only $265 per night and if you split that 3 ways that's only $88 per couple or $44 per person! The home is beautiful with real hardwood floors and is close to everything in the area. Highly recommend.
A lovely home to just relax and enjoy the tranquil environment of Apollo Bay. This home has 4 bedrooms and will comfortably sleep 9 adults. Perfect for a getaway with friends or for a multi-family holiday.
It is perfectly located right near Apollo Bay and The Great Ocean Road.  The home is fully air-conditioned so summers spent here will be comfortable. There is also a secure and enclosed dog kennel so you bring your pets along with you.
Luxury Accommodation Apollo Bay
78 Casino Avenue, Apollo Bay VIC
This sandstone townhouse is perfect for families who are in dire need of relaxation close to the beach. Fully equipped with house amenities with 3 bedrooms each with a queen-size bed, who would not love a cozy and luxurious townhouse for a vacation? What's more interesting is that the space has a private jacuzzi, and also is just a 2-minute walk from the beach if you want to get close to the coast. All the more, it is fully fenced and surrounded by trees, and you can enjoy a good tan while sipping your favourite drink on the balcony located behind the home. Now, who wouldn't fall in love with that?
Apollo Bay has a lot to offer — aside from the natural beauty, it has a great atmosphere perfect for those who want to get away from the noises and stresses of the city. Jump with joy through food, or just enjoy the good atmosphere of the area. Thus, just relax and sit back and let Apollo Bay catch your heart.