If you know where to look, Melton and its surrounding suburbs boast a platterful of diverse cuisines, dished up in tasteful and friendly settings.
Perhaps you're looking for a quiet place to hunker down with a barista-made coffee. Or perhaps you subscribe to a particular way of eating and have dietary requirements to cater for. Regardless, your foodie adventures shouldn't stop just at the city of Melton.
From Bacchus Marsh to Caroline Springs, the greater area has a wealth to choose from – even if you have kids in tow.
1. Oh My Greens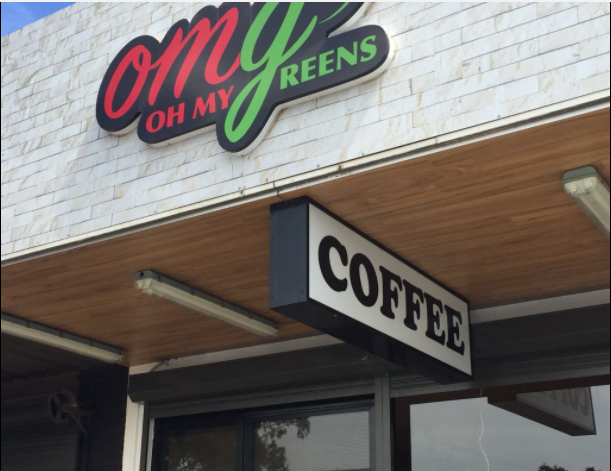 Located a skip and jump away from Melton's main station, Oh My Greens is the area's authority on plant-based, vegan food. If you're looking for the best vegan cafe in Melton, accomodating palates hankering for traditional Western cafe cookery as well as colourful Asian flavours, this is your stop.
Dine-in for a bowl of Singapore Laksa, or take away their trademark Moos burger made entirely of plant-based mock meat and all the regular trimmings of a traditional beef burger.

Visit Oh My Greens at 3 Staughton Street, Melton South, Victoria for a wheelchair accessible and family-friendly experience.
2. The Big Apple Cafe/Mona's Cafe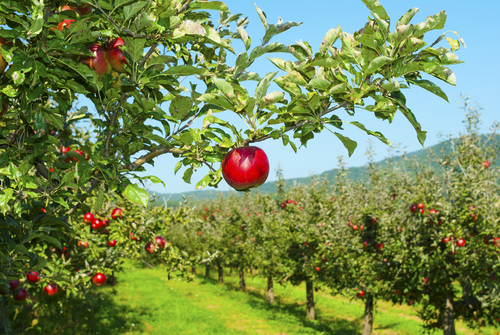 When driving down Bacchus Marsh's Avenue of Honour, one cannot miss The Big Apple Tourist Orchard's glossy red apple that sits atop its on-site cafe.
Previously known as Mona's Cafe, this eating house is under new management. Attracting locals and tourists alike, the cafe invites you to sit down for a loaded plate of housemade shepherd's pie or casserole. This is sure to warm the soul after a day's work picking fruit at the orchard.
Be their guest at 432 Bacchus Marsh Road, Bacchus Marsh, Victoria, 3340.
3. Blackbox Espresso

On your way out of Bacchus Marsh's food bowl, why not make a pitstop at Blackbox Espresso for more go-juice?
Situated on the corner of Melton Highway, the guys at Blackbox Espresso are dedicated to all things caffeinated and affordable.
Savour an expertly made cappuccino, filled with MilkLab's lactose-free barista milk, or a signature bagel crammed with lashings of avocado and bacon.
Blackbox will tantalise your tastebuds on your drive-thru: corner Melton Highway and Federation Drive, Melton, Victoria, 3337.
4. Brew Brotherz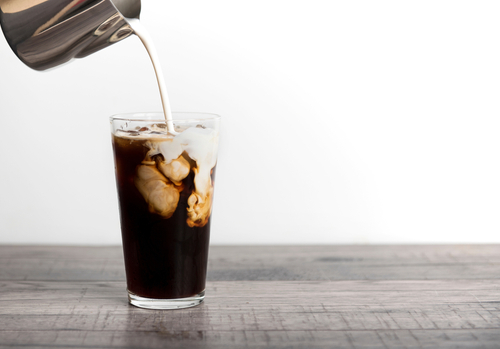 While visiting Central Shopping Centre for a spot at the gym or taking the kids to Kip McGrath for tutoring, Brew Brotherz is located within the complex's confines and welcomes you for respite.
Pair your Padre Coffee single-origin espresso with one of the many pastries and sweets on offer in the cafe's glass case. Or snag a Vietnamese Iced Coffee for an Instagrammable summer quencher.
Call in: Caroline Springs Central, 12/13 Lake St, Caroline Springs, Victoria, 3023.
5. Earth Village Cafe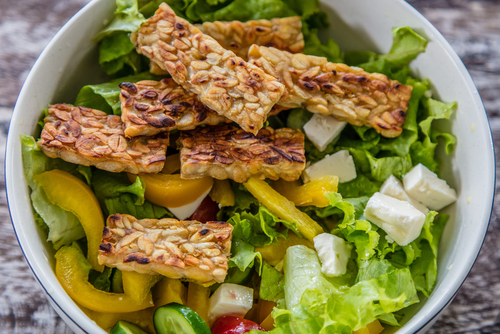 If you're somebody who likes to ensure their money goes toward worthy causes, the Earth Village Cafe is for you.
A stunning 100% of the profits yielded from the sales of such yummy options as salads and focaccias, gelati and vegan cupcakes are funnelled back into the community. These funds are then used to support the less fortunate.
On site, you'll also find an opportunity shop to browse with a cold-pressed juice in hand. What more could you ask for?
Visit this eatery at 12 Wallace Square, Melton, Victoria.
The greater area of Melton and its bordering suburbs continue to grow in options for rest and recreation, as well as offering a vast delicatessen of globetrotting bars, restaurants and cafes to cherrypick from. When it comes to food, Melton does it right.
You might be planning a short holiday in one of the area's idyllic suburbs. Or perhaps you're in charge of a day out picking a carload of fruit and vegetables. No matter the occasion, make Melton the star of the itinerary this weekend. They've got your nutritious meals and drinks sorted.
______________________________________________________________________________________________________________________________________
Check out our other guides here:
Places To Go In and around Melbourne With Kids
What to do in Trentham Victoria