It finally happened… 2020 is finally over and Australia day is just around the corner. It's time to get organised and find a funny Australian themed shirt to wear on the day.
I don't know about you but we need more funny Australian shirts on the market. There are better and cooler things you can wear than just a shirt with the Australian flag on it or a picture of Australia.
Australia is such a fun country. We're laid back and know how to make fun of ourselves. So we should wear shirts to match.
Here are some Funny Australian shirts you can wear on Australia Day, Christmas or all year round:
Show Off Your Tradie Pride

This shirt is the perfect combination of Tradie and Mr Men merch. we all know tradies love Oak Chocolate Milk, Mullets and smokko! Get it here.
Bugger Me! Anything With a Funny Australian Saying on it is a Winner

I don't know about you but the phrases "bugger" or "bugger me" are pretty funny and inoffensive. wearing them on Australia Day seems like a fun idea… Get it here.
Anything with a Russell Coight quote on it is always funny

What's more Aussie than All Aussie Adventures? Any shirt with Russel Coight on it is a good shirt.
"This place gets more rain in 12 months than some places get in a whole year!- Classic.  Get it here.
Get Your Kath and Kim on With a "Hornbag" or "sexy" Shirt

Kath and Kim are some of our favourite bogans. Show off your Kath and Kim Pride with a Kath and Kim shirt this Australia Day. Get it here.
Roodolph The Red Nose Kangaroo

The problem with Christmas shirts is that they are usually made for winter climates. This definitely has an Australian Summer Christmas in mind. This is super cute and creative. Perfect for an Australian summer Christmas. Get it here.
The Castle is an Absolute Classic

The Castle will forever be an Aussie Classic and basically, any quote from that movie would work on a t-shirt! Get it here.
Flannies Get The Fannies!

And tradies get the ladies… Am I right?
Jim's Gyms!

There's nothing more Australian than making fun of all the "Jim's" franchises. Anything you can think of you can probably buy a Jim themed t-shirt for it. Get it here.
Get on the beers with Dan An-Brews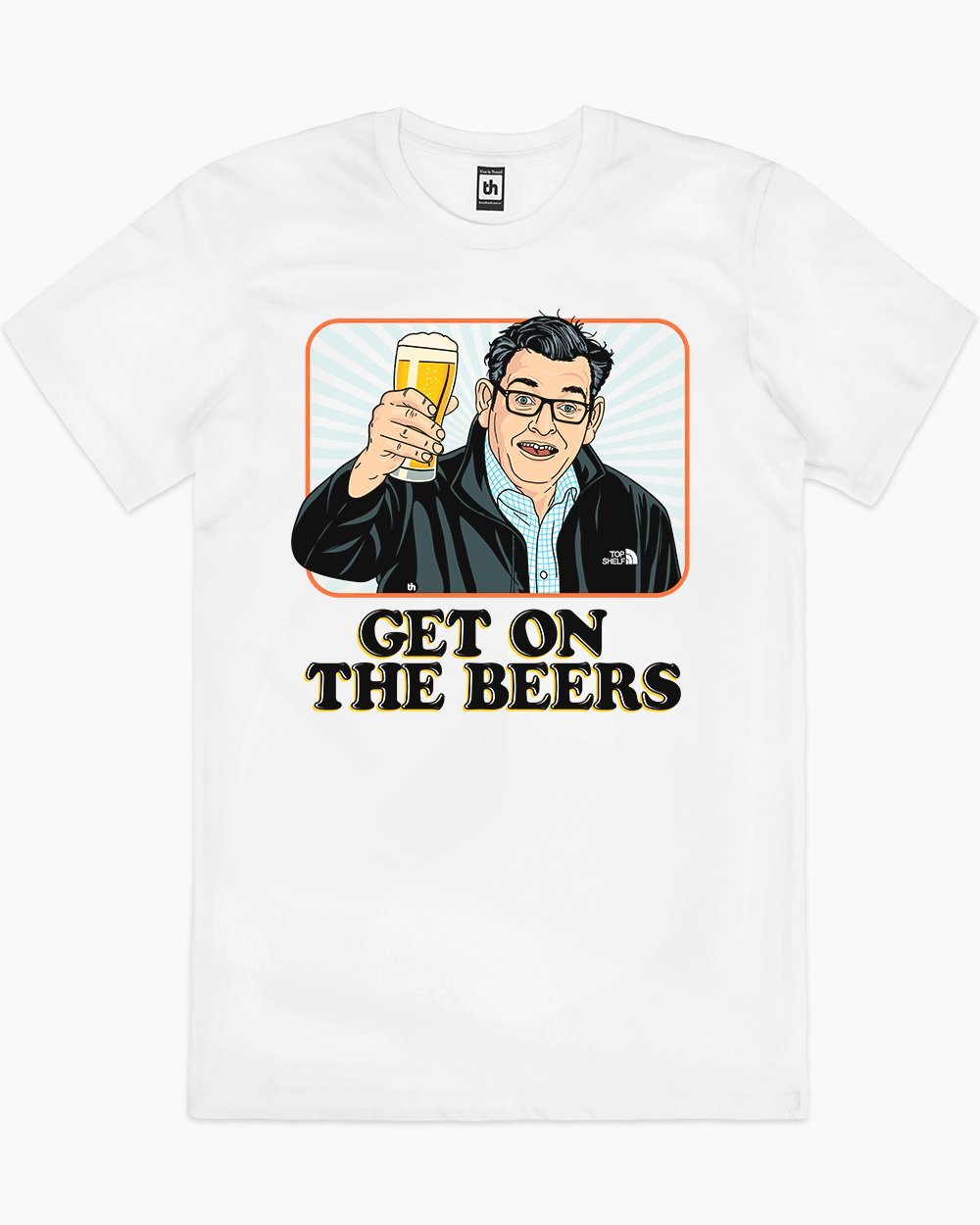 Whether or not you're a Dan Andrews fan (Or should I say Dan An-Brews!?) I think we can all agree with him about getting on the beers! Get it here.
Merry Crocking Christmas! Perfect for an Australian Christmas Party

I don't know about you but there aren't enough good Australian Christmas Shirts available. This shirt would be great to wear to a summer Chrissy party. Get it here.
Goon of Fortune Shirt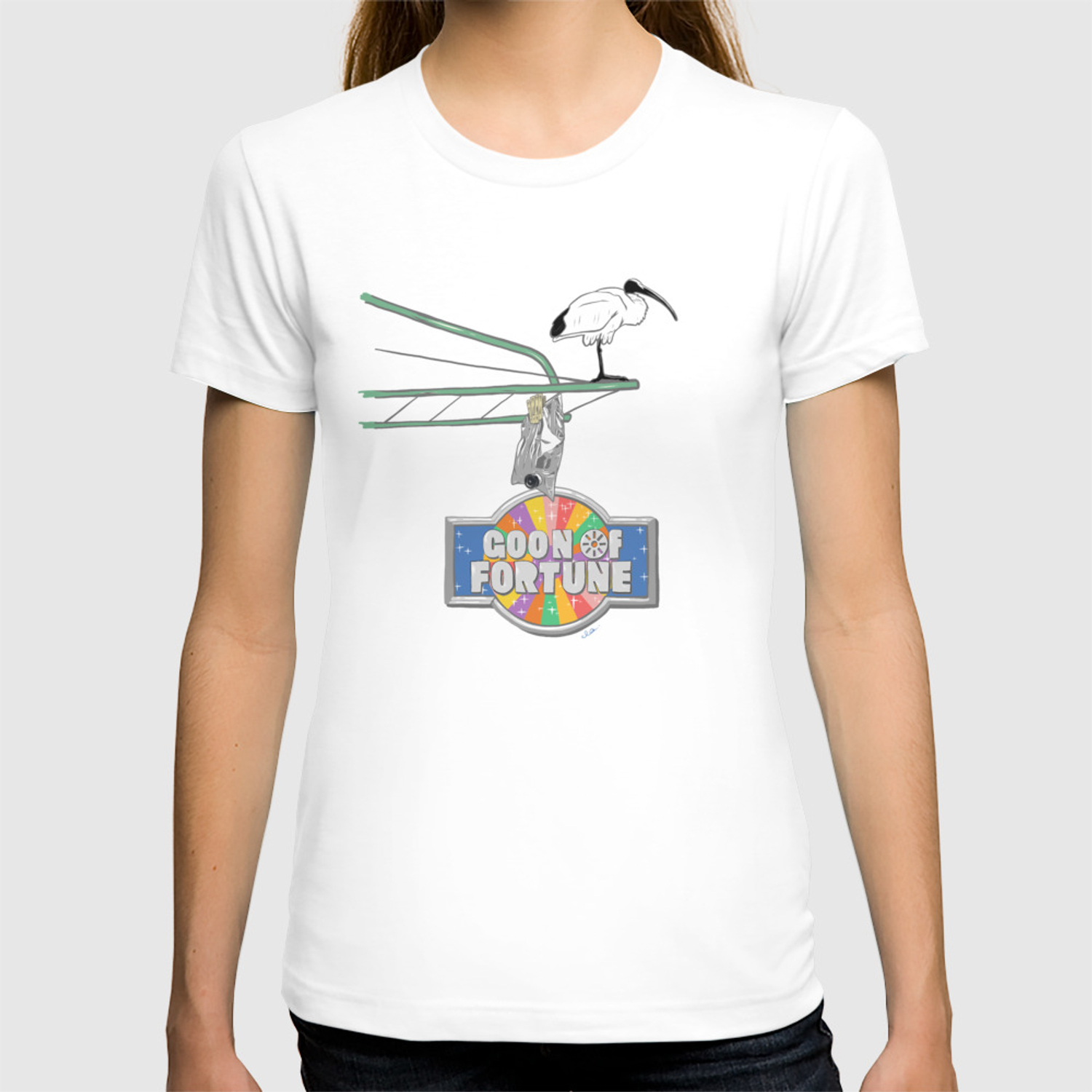 What's the most Aussie party game you can think of? Obviously, the Answer is Goon Of Fortune. If you don't know what this is are you even Australian? Basically, you and some friends attach a goon sack to your hills hoist with some pegs and whoever the goon sack lands on has to drink from it. Look it's probably not COVID safe but still makes for a funny shirt. Get it here.
Chiko Roll Surfer Dude Shirt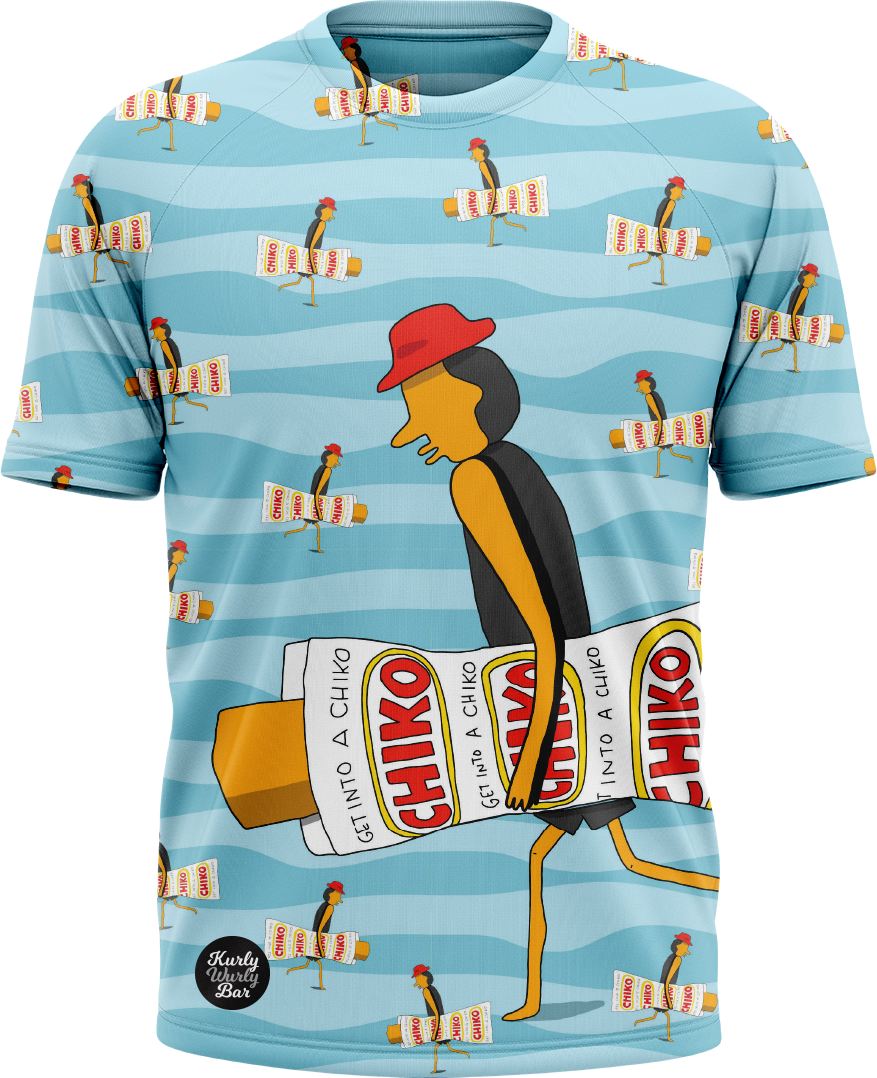 Most people around the world probably envision Australians running around with surfboards under our arms heading to the beach. The truth is we would probably all rather be running around with giant Chiko Rolls.  Just don't ask us what the ingredients in a Chiko Roll are.  This shirt would be fun to wear to an Australia Day party! Get it here.
Do you like these shirts? What Australian shirts do you wish you could own? Share any funny shirt ideas below.